With its mystical volcanoes and wild jungles, postcard-perfect rice paddies, and spectacular coral reefs, Bali is sure to get under your skin and haunt you long after you've left. Although famed for its world-class surfing and diving, the island's real charm lies far beyond its sun-kissed beaches, in the unique spiritual culture and the people who define it.
From diving with Manta Rays to exploring the island's most awe-inspiring rice terraces, these are the experiences that will transform your Bali escape into the trip of a lifetime.
Soak Up the Art in Ubud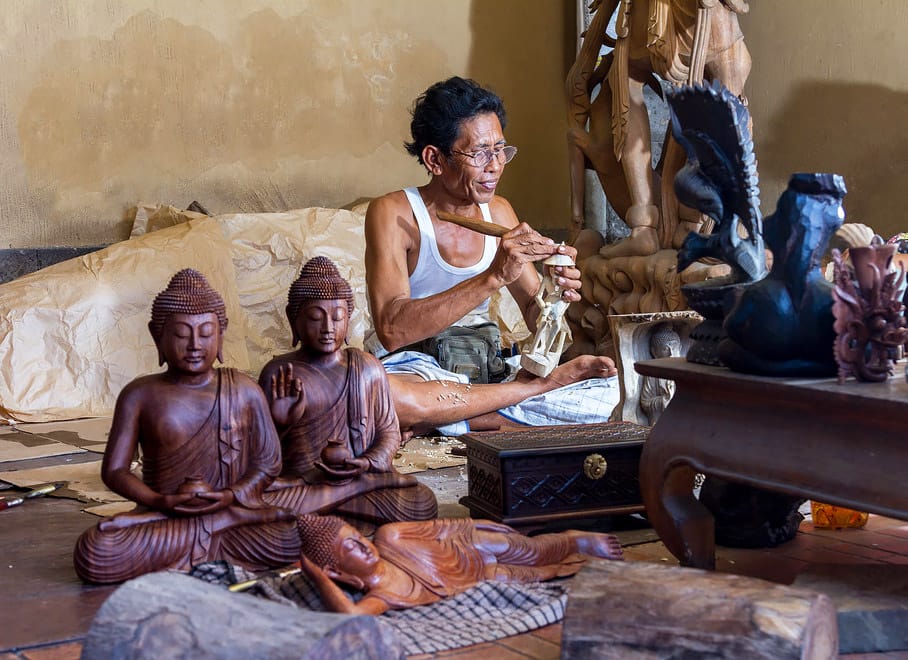 Teeming with artists' workshops and galleries, beautiful temples, historical sites, and traditional dancing shows, Ubud is the cultural heart of Bali. The town, situated in the center of the island, is surrounded by a number of wonderful artisan villages, each with its own specialty craft.
Start your art discovery with a visit to the Ubud Palace (Puri Saren Agung) in the middle of town. This wonderful historical building complex serves as the official residence of the royal family, but it's also a great place to admire Balinese architecture and watch a traditional Barong dance performance.
To learn about the development of painting in Bali, head to Neka Art Museum, one of the island's most remarkable galleries. On display are more than 400 works of art, ranging from ancient wayang paintings and historic black-and-white photographs of Bali to contemporary Indonesian art.
Immerse Yourself in Luxury at The Legian Bali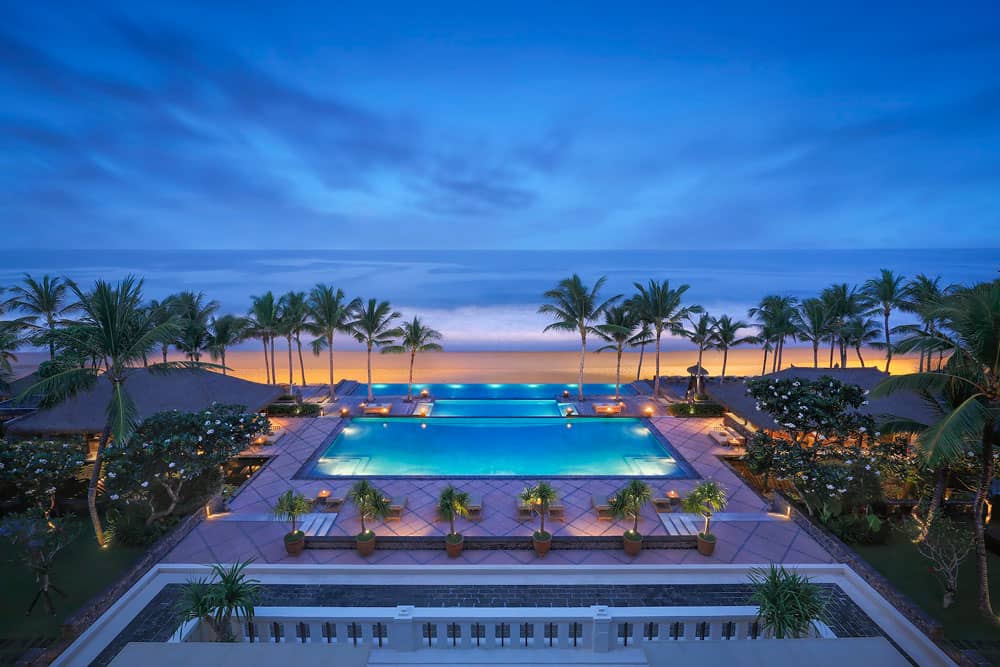 Make the most of your tropical escape with a luxurious stay at The Legian Bali, one of the island's most sought after addresses. Nestled on the shores of Seminyak Beach, this multi-awarded all-suite property cocoons guests in unparalleled contemporary comfort with a touch of Balinese magic.
Flawlessly designed by acclaimed local artist Jaya Ibrahim, its spacious suites have beautiful ocean views and amenities that will leave you speechless, while the gorgeous villas that make up The Club at The Legian Bali include lush private gardens, seductive swimming pools, and personal butlers.
The hotel's most striking feature is probably the glistening two-tiered infinity pool overlooking the ocean, but its dining and wellness offerings are equally alluring. The Restaurant serves inspiring gourmet fare in a stylish dim-lit setting, and the hotel's bars are ideal for casual beachfront meals and delicious cocktails.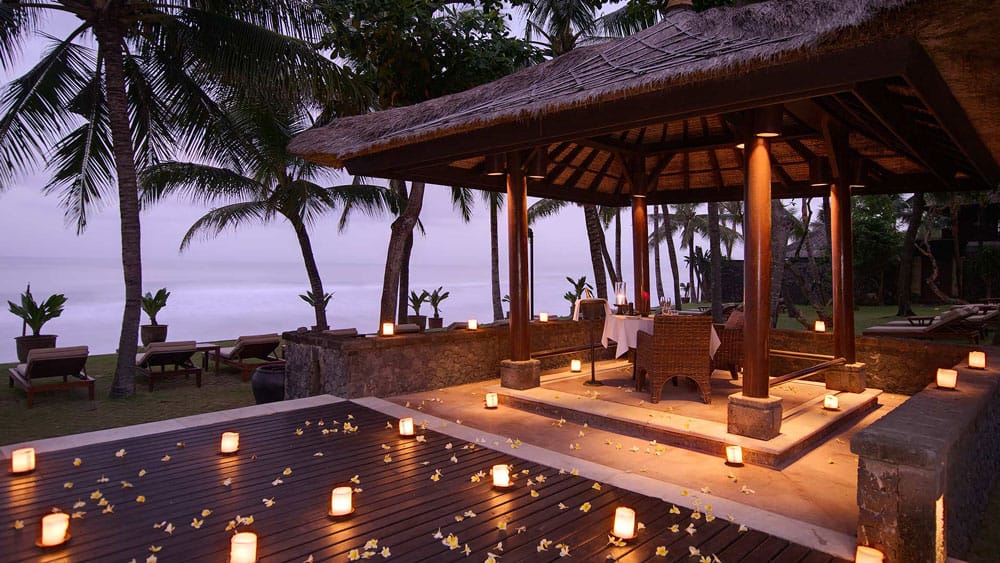 Complete with plunge pools, steam rooms, and a spectacular sauna, The Spa at The Legian offers a magnificent selection of treatments and beauty therapies. For the ultimate indulgence, opt for one of their sensational Oriental Rituals, most of which include exquisite massages and traditional bathing ceremonies.
Explore the Stunning Jatiluwih Rice Terraces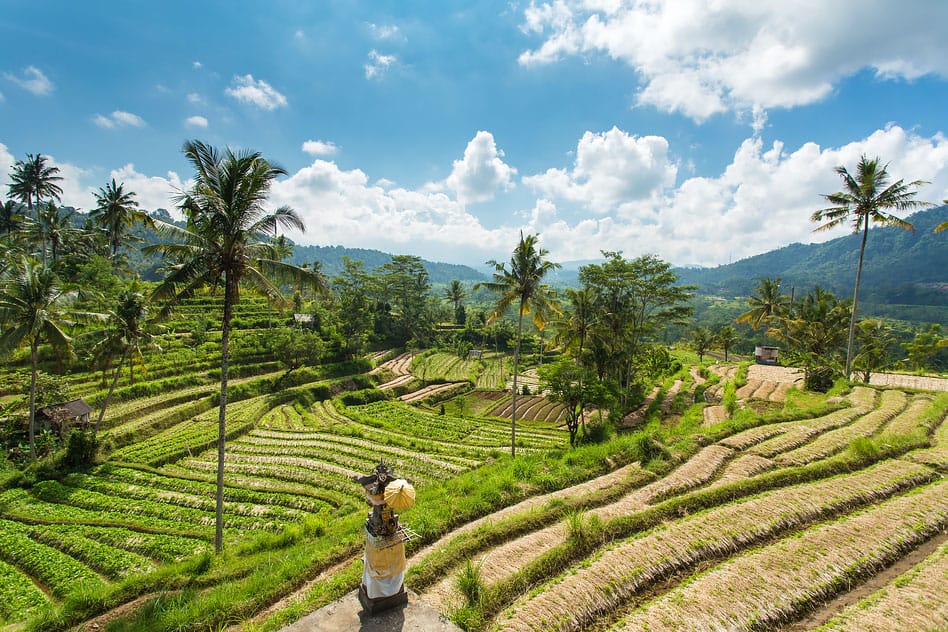 When in Bali, you will find no better place to escape the crowds and noise of everyday life and reconnect with nature than the marvelous Jatiluwih rice terraces.
Located in central Bali, 7000 meters above sea level, these UNESCO-protected fields in the shadow of Mount Batukaru make up one of the island's most stunning landscapes. Moreover, a day trip here will give you a true taste of rural Bali and a unique insight into the island's agricultural life. There are lots of authentic little villages to explore in the area, as well as great restaurants serving genuine local food along with peaceful views of the emerald green paddies.
To visit the Jatiluwih rice terraces, you can either hire a driver or opt for a full-day excursion organized by one of the local tour operators.
Dive with Manta Rays on Nearby Nusa Penida Island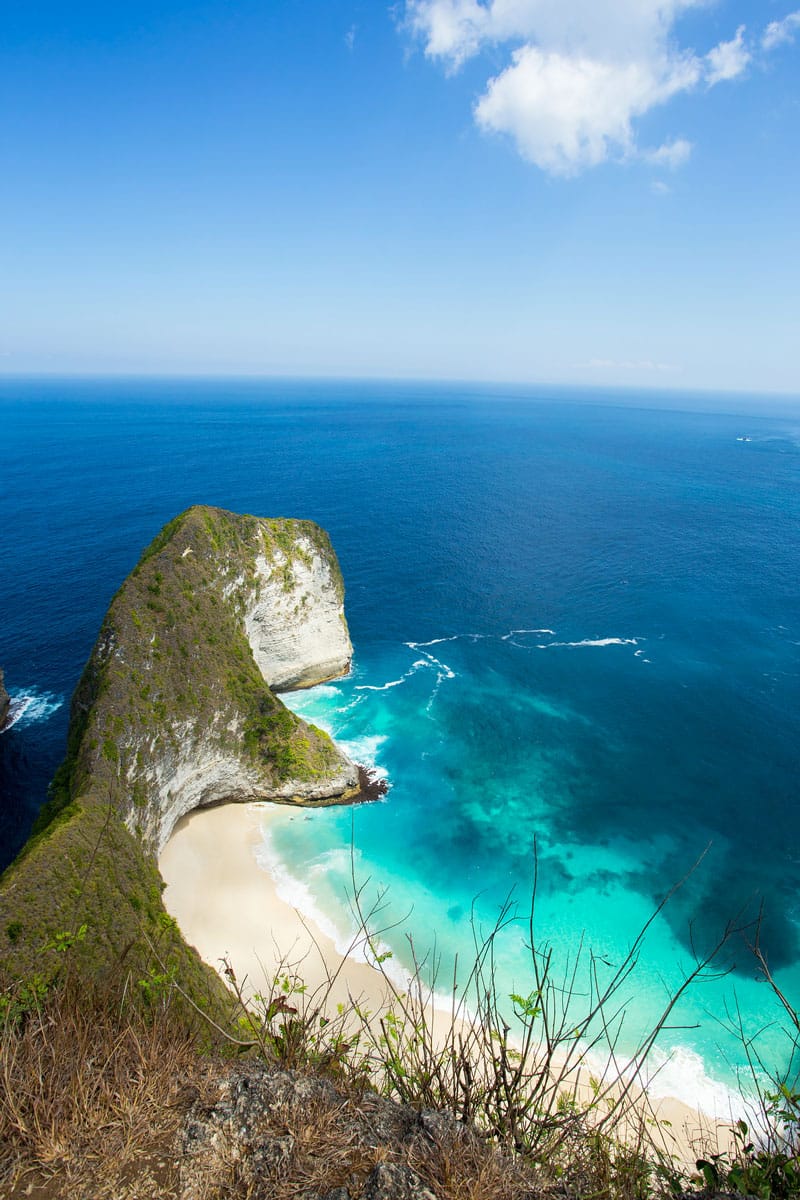 A little developed island off the southeastern coast of Bali, Nusa Penida is one of the region's best diving destinations. The surrounding crystalline waters are teeming with exotic marine life, and there are plenty of dive centers and shops along its coasts.
Among the most notable diving sites on Nusa Penida island are the stunning coral-filled Crystal Bay, famed for its rare oceanic sunfish (Mola Mola), and Manta Point, where Manta Rays can be spotted all year round.
Marvel at the Tanah Lot Temple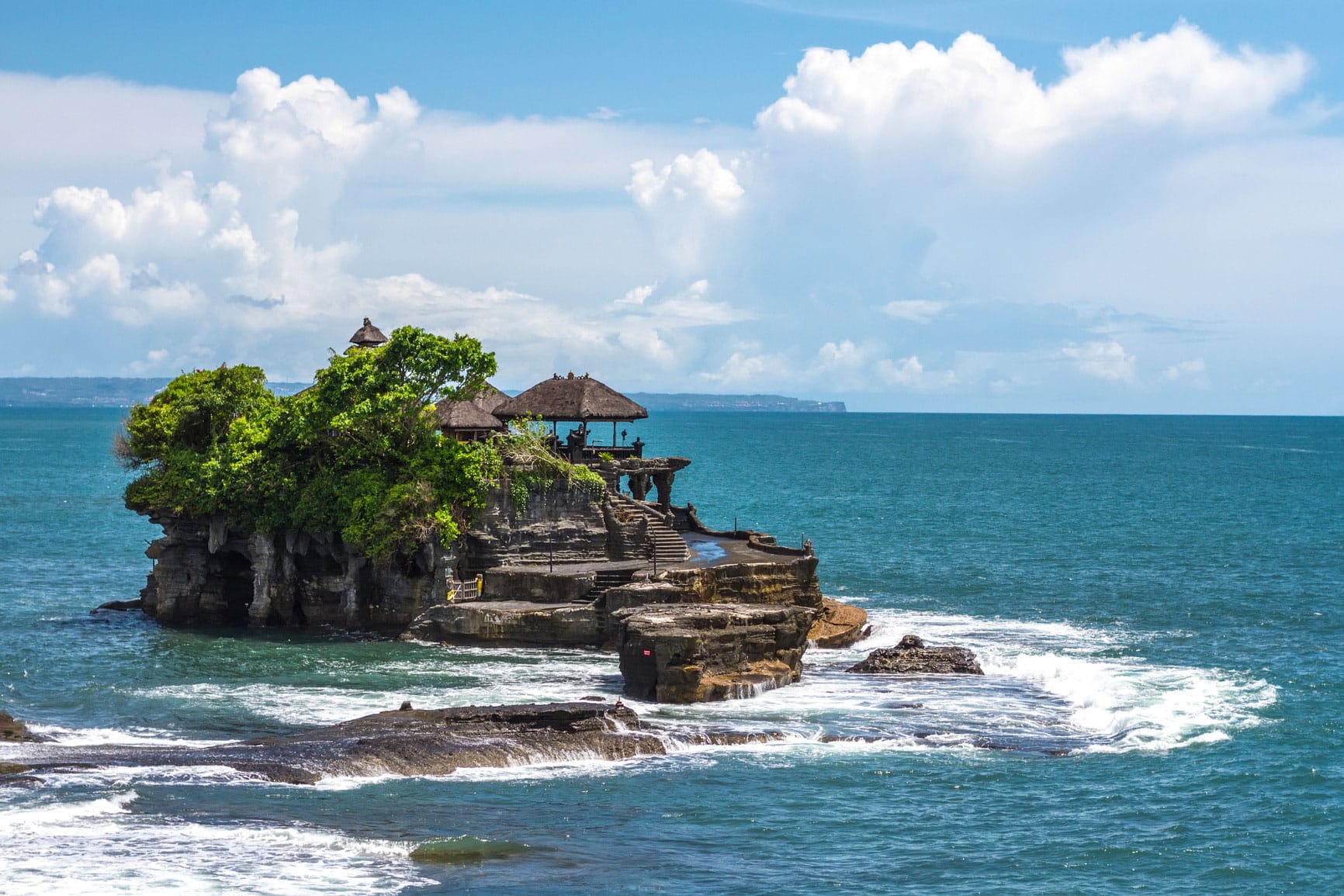 Built in the 16th century to honor Baruna, the Hindu God of the Sea, Pura Tanah Lot is the most photographed of the seven ocean temples lining the southwest coast of Bali, and rightly so. The venerated structure sits on top of a massive rock formation in the middle of the sea, and can only be accessed at low tide.
Foreign tourists are not allowed to enter the shrine, but the mesmerizing sunset backdrops and fantastic photo opportunities are worth the trip alone. The adjacent beach is brimming with souvenir shops, while the restaurants perched on the clifftop above offer excellent views of the shrine.
Tanah Lot Temple is only 30 minutes by car from Ubud and less than an hour's drive from Kuta and Seminyak.
Shop in Seminyak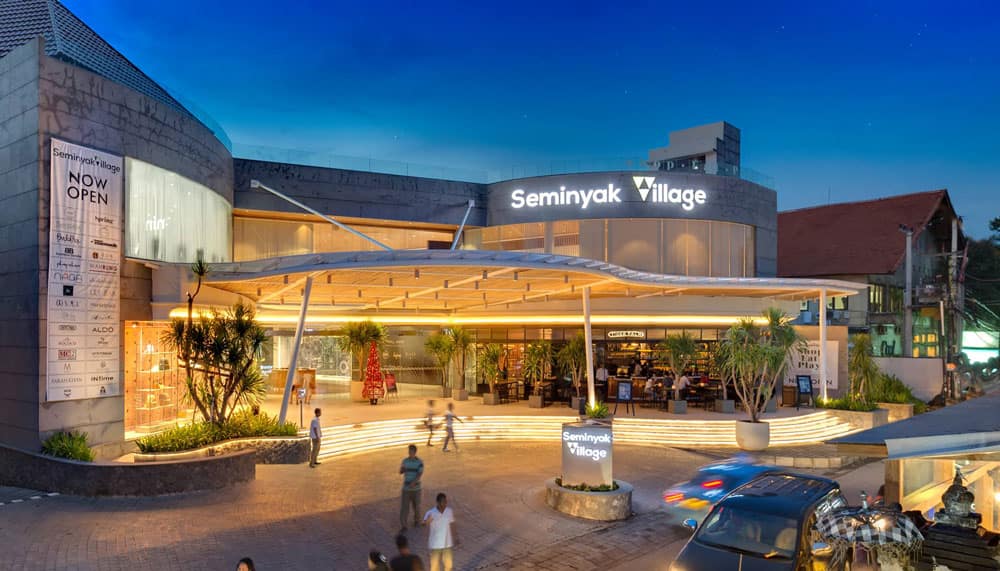 Situated at the southern end of Bali, Seminyak is the island's most fashionable beach resort area – a treasure trove of hip restaurants, fascinating spas, and world-class hotels. This trendy enclave is also a shopping haven for designer fashion wear, custom-made furniture, and exquisite jewelry.
Lined with famous designer names and funky little boutiques, Jalan Raya Seminyak and Jalan Laksmana are Bali's best shopping streets, while Jalan Mertanadi, also known as Jail House Road, is a hotspot for furniture and homewares.