While in Morocco, wend your way to the blue city of Chefchaouen, explore the wonderfully chaotic medina of Marrakech, soak up the coastal vibes in Essaouira, or get a taste of Berber lifestyle in the Atlas Mountains.
Let this beautiful, enigmatic country bewitch your senses with its exotic tastes and aromas, dazzling sights, and soothing hammams, and you'll almost forget your way back home.
We've picked 5 unmissable experiences for the ultimate Moroccan trip:
Get Lost in the Blue City of Chefchaouen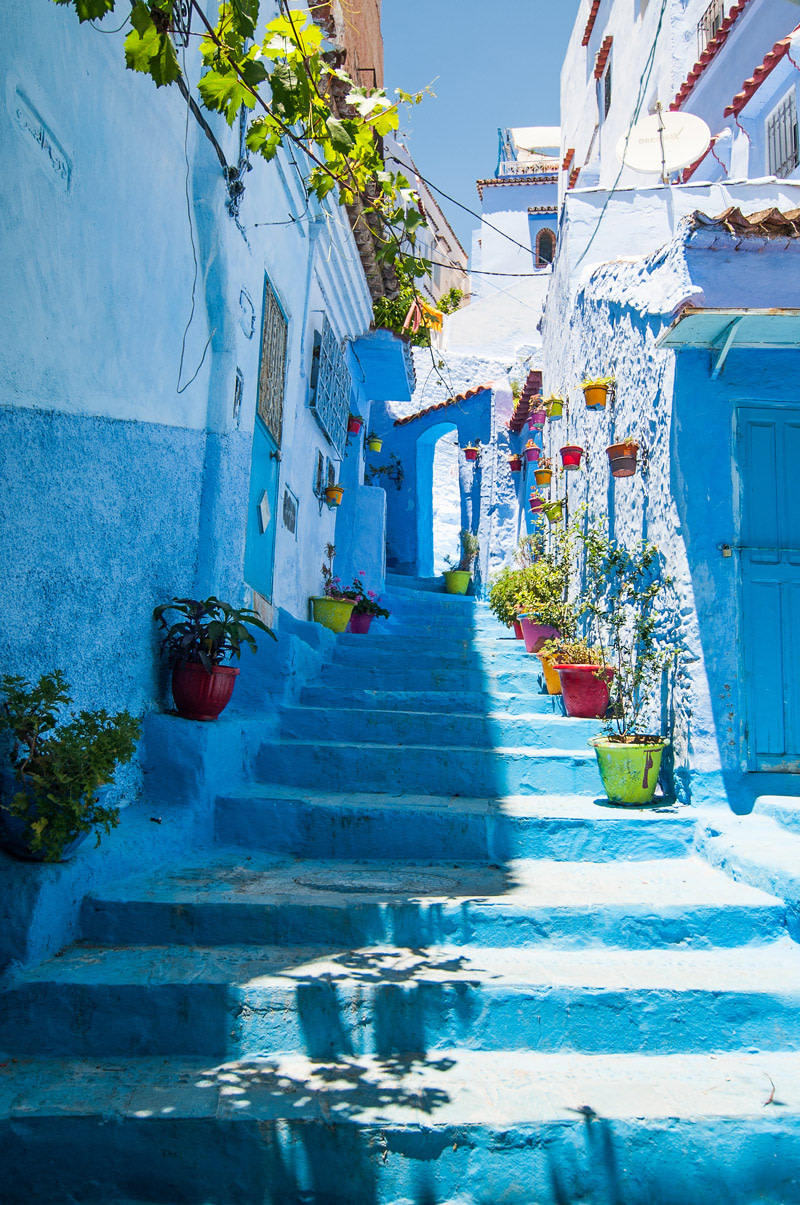 Winding through the azure maze-like alleys of Chefchaouen is like slipping away from reality into a magical world of teals, turquoises, and indigos. The town really is a sight to behold, with its buildings painted in countless powdery shades of blue and narrow pedestrian lanes adorned with colorful flower pots.
Complete your sightseeing with a shopping spree for artisanal goods and exotic spices in the delightful walled medina, and top it all off with a refreshing Moroccan mint tea and a delicious lamb tagine at one of the many outdoor cafés.
Nestled at the foot of Morocco's Rif Mountains, Chefchaouen is not just a paradise for photographers and Instagram enthusiasts, but also for adventure seekers, offering tremendous hiking opportunities in the surrounding green hills.
Explore the Traditional Berber Villages in the Atlas Mountains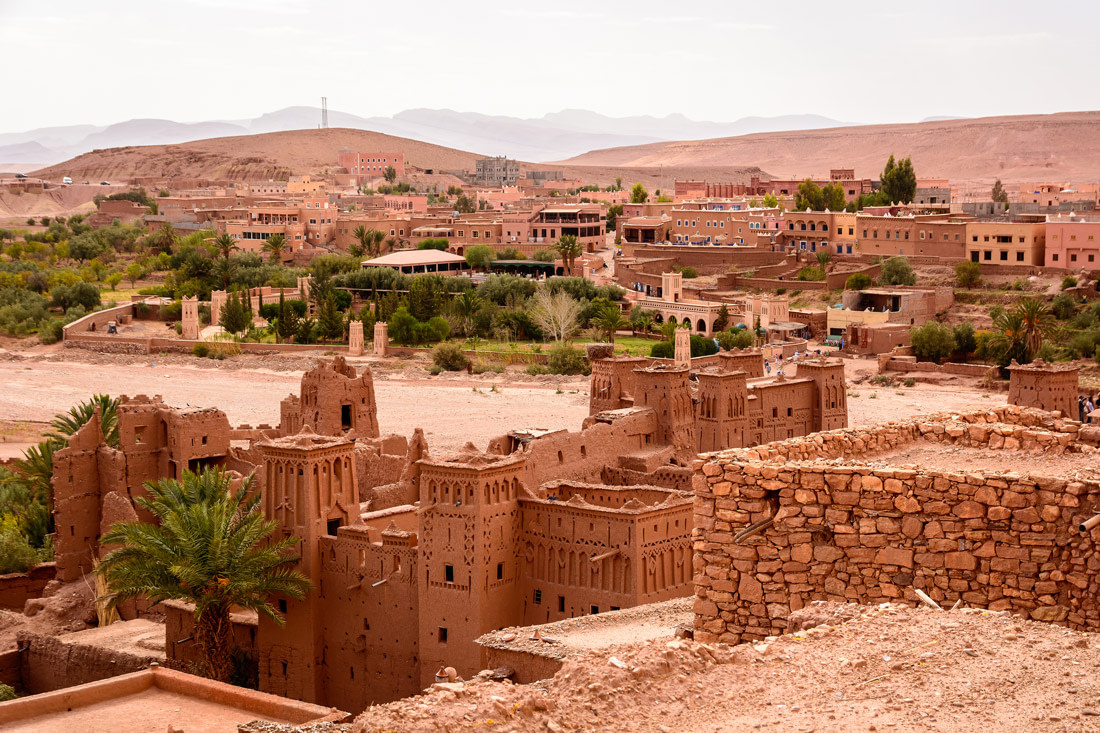 Aside from being North Africa's foremost trekking destination, Morocco's majestic High Atlas Mountains offer a genuine insight into the country's fascinating Berber culture. Whether you choose to explore it with an expert guide or venture out on your own, this land of snow-capped peaks, lush valleys, and remote earth hamlets is sure to leave a long-lasting impression.
For a meaningful, authentic experience, spend the night in a traditional Berber home, enjoy a delicious home-cooked meal, and get familiar with their age-old way of life. Some of Morocco's most famous Berber villages include Asni, the UNESCO-listed Aït Benhaddou, and Imlil, which is a convenient day trip from Marrakech.
Take in the Magic of Jemaa El-Fna Square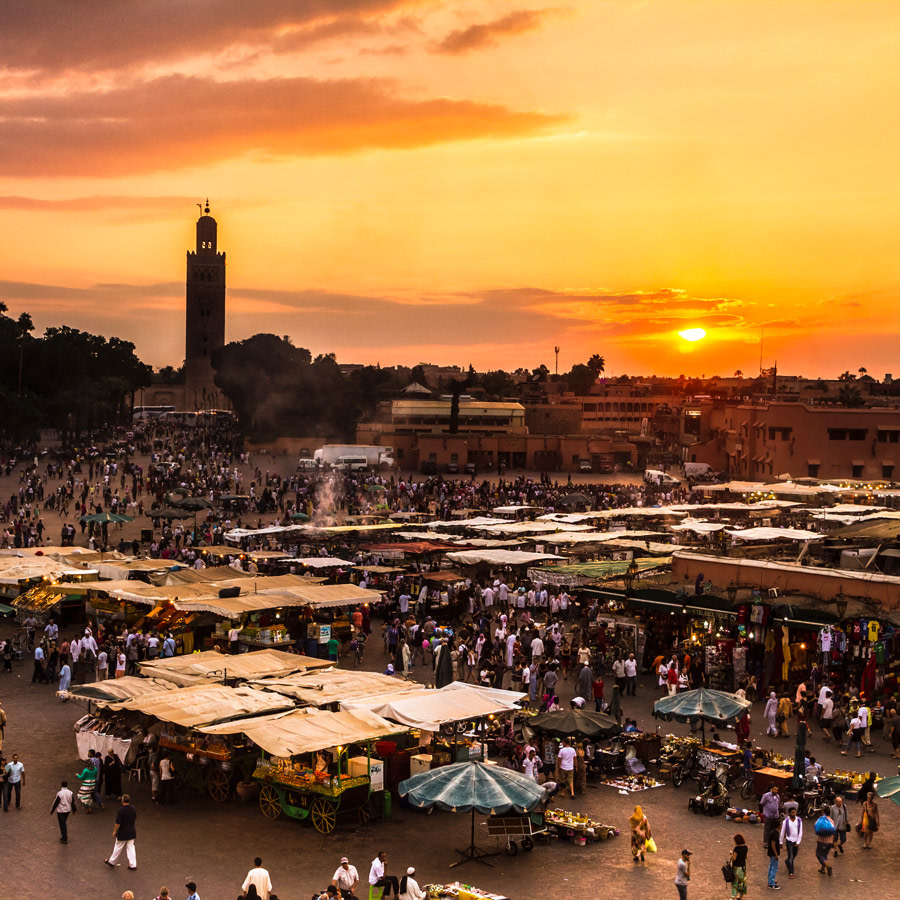 In Marrakech, all roads lead to Jemaa El-Fna. Brimming with activity from dawn to dusk, the main square in town is a vibrant melting pot of Arab, African, and Berber cultures, hence one of the most fascinating places to immerse yourself in the sights, sounds, and tastes of Morocco.
A UNESCO Masterpiece of World Heritage, this is Red City's cultural heartbeat, with snake charmers, storytellers, henna tattoo artists, acrobats, and a myriad of freshly squeezed orange juice sellers putting on one of the greatest shows you'll ever witness. Once the sun goes down, dozens of food stands take over the pavement, luring passersby with sizzling grilled meats, aromatic cakes, and live traditional music.
Bask in the Laidback Coastal Charm of Essaouira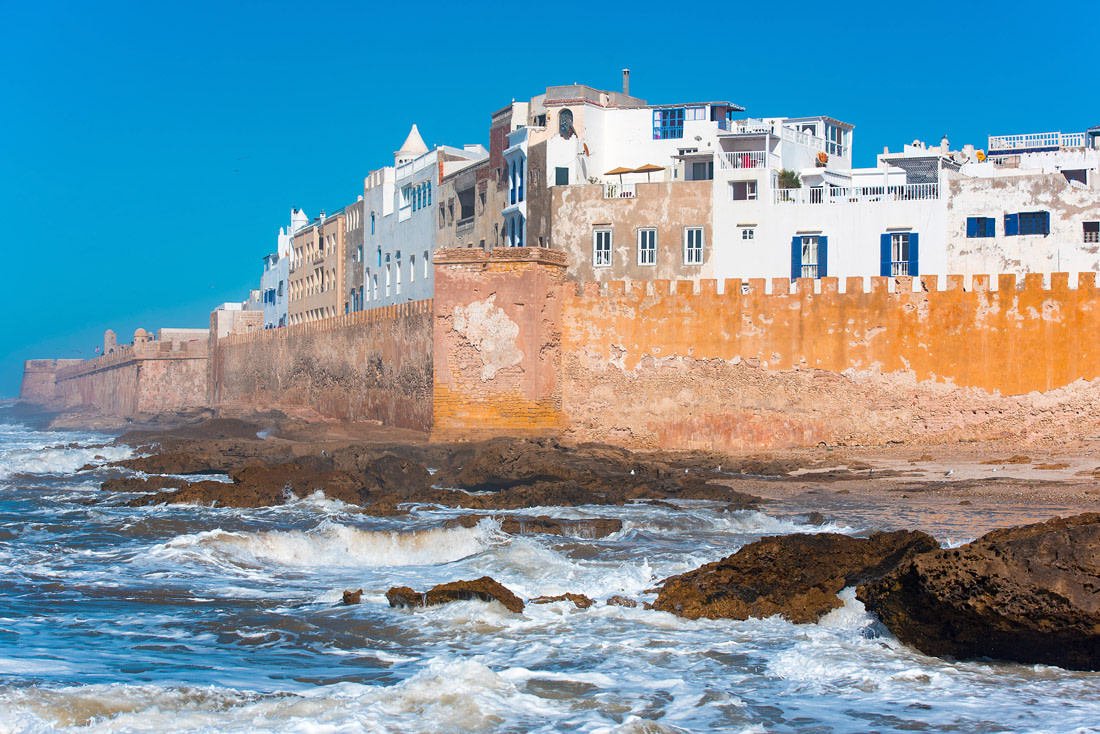 Although situated just a couple of hours from Marrakesh, Essaouira feels a world apart, with its sweeping white sands, wonderfully relaxed medina, and calming seaside vibes. A favorite destination for surfers, this breezy whitewashed port town on the Atlantic coast is the ideal escape to unwind in the fresh sea air and indulge in some of the nation's best seafood.
Essaouira's rich fishing heritage is on display in the old harbor – lined with blue wooden boats, or in the lively fish market, where you can take your pick from the catch of the day and have it cooked at the small stands nearby.
If surfing is not what you came for, take a horse ride along the beach, sample the thriving café culture in elegant shady plazas, browse the colorful boutiques and laidback souks, or walk the ancient honey colored ramparts for magical sea and sunset views.
Get a Taste of Modern Morocco in Casablanca
Though often overlooked by travelers, Morocco's largest city rewards visitors with a captivating mix of grit and style, of tradition and modern urban life. French-style brasseries stand side by side with high-end shopping boutiques along Casablanca's leafy avenues, while La Corniche, the city's waterfront promenade, beckons with chic beach clubs and world-class restaurants overlooking the Atlantic.
With everything from neo-Moorish gems and elegant Art Deco mansions to the largest and most spectacular mosque in the country, the city's hotchpotch of architecture reflects its rich history and cosmopolitan character. And so do its vibrant flea markets, traditional souks, and treasure-filled art galleries.