Boasting almost one-third of the world's remaining tropical rainforests, spectacular biodiversity, and loads of breathtaking natural beauty, Brazil is not only the biggest country in South America but also one of its most mesmerizing.
Nature aside, each of its vibrant, captivating cities has its own unique feel and mood, revealing a different slice of Brazil – head to Rio for legendary beach culture, to Brasília for Niemeyer's modernist architecture, and to Manaus for unparalleled jungle adventures.
Here's a guide to 12 of the best cities to visit in Brazil, from postcard-pretty Salvador to sexy, high-spirited Rio de Janeiro.
Rio de Janeiro
Famous worldwide for its stunning natural setting, beautiful golden beaches, and exuberant atmosphere, Brazil's Cidade Maravilhosa hardly needs any introduction. This is one of the world's most spectacular cities and the best place to soak up the very essence of Brazil, whether you're taking in epic panoramic views from the summit of Pão de Açúcar (Sugarloaf Mountain), mingling with good-looking Cariocas on Ipanema, or dancing the night away at Pedra do Sal (the cradle of samba).
The ever-popular Zona del Sul boasts most of Rio de Janeiro's highlights, including the spectacular beaches of Ipanema and Copacabana, Christ the Redeemer, the postcard-perfect Guanabara Bay, and the Tijuca National Park – one of the world's largest urban forests. Also here, you'll find the charming bohemian quarter of Santa Teresa, as well as the upscale neighborhood of Leblon, with its stylish restaurants, designer shopping boutiques, and excellent nightlife.
For a different taste of Rio, head to the off-the-beaten-path North Zone, where infamous favelas share the land with samba schools, and the iconic Maracana Stadium fuels Brazilian's ardent passion for football on match days.
São Paulo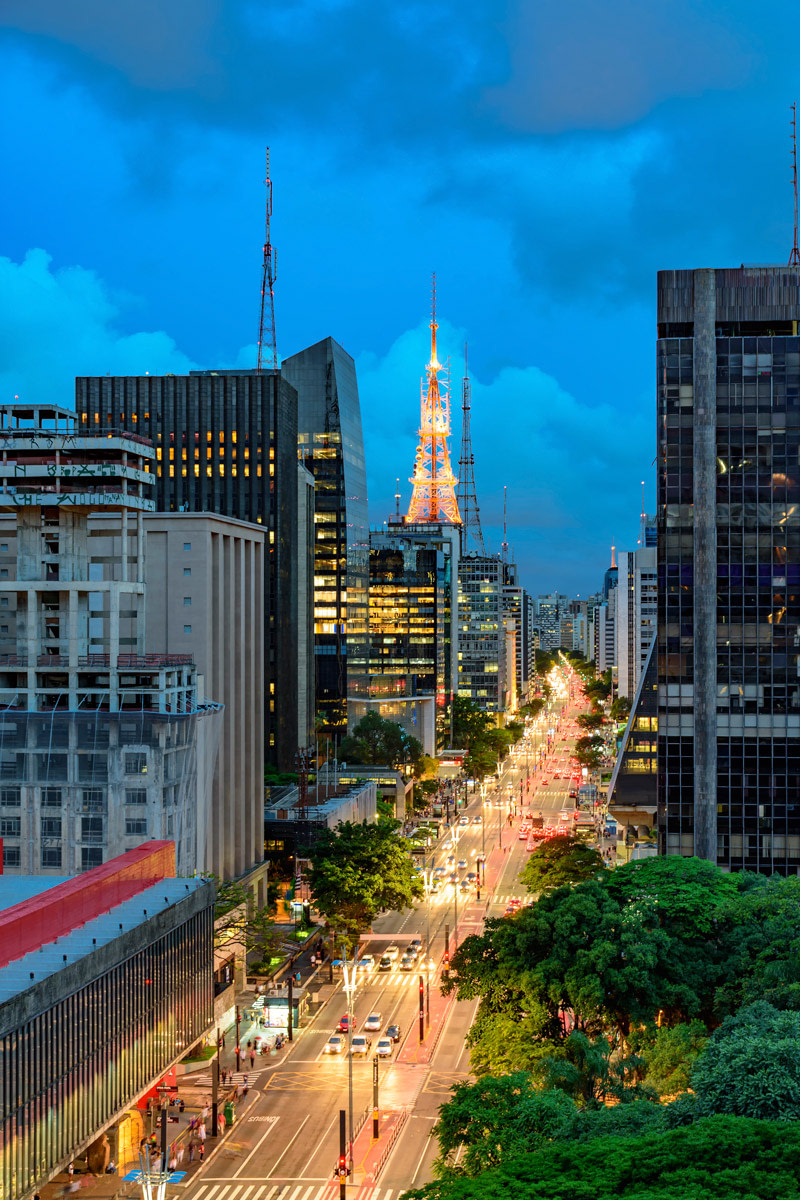 A vast and bustling metropolis, cosmopolitan São Paulo attracts urban explorers with its progressive cultural scene, fabulous food, and unparalleled nightlife. The city might lack the good looks of Rio, but it's Brazil at its most modern and sophisticated.
One of the most attractive areas in this concrete jungle is Vila Madalena, a vibrant mix of trendy cafés, quirky boutiques, art studios, pulsating nightlife, and bohemian flair. Equally inspiring are the sprawling Ibirapuera Park – filled with landmark modernist buildings designed by Oscar Niemeyer, or the wonderful Museu de Arte de São Paulo, which is home to the best collection of Western art in the southern hemisphere. The nation's infectious party spirit is in full force across São Paulo's swanky nightclubs, live music botecos (local bars), and colorful street parties, and its shopping scene rivals anywhere else in the world.
Brasília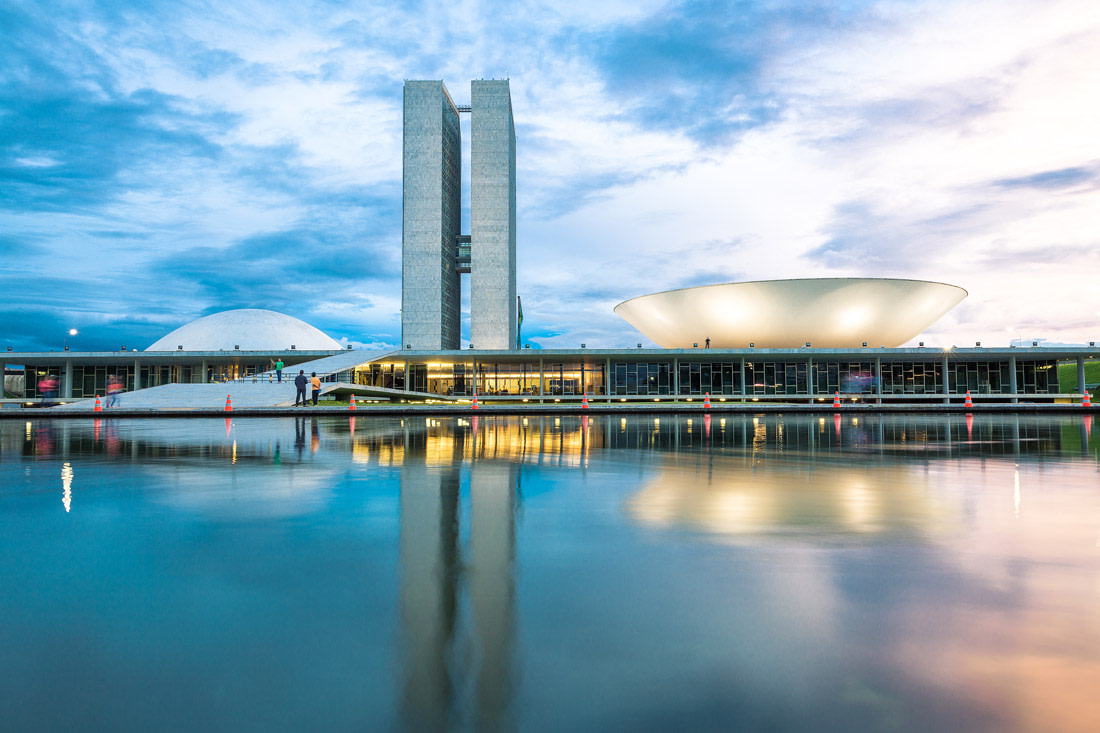 A UNESCO World Heritage Site and a stunning example of urban development, Brazil's futuristic capital is a treasure trove of architectural wonders, with lots of green open spaces and wide esplanades.
The city has the shape of a giant airplane, with many buildings by famous architect Oscar Niemeyer scattered along the Eixo Monumental (Monumental Axis) – the avenue that passes through its fuselage, cutting the city into Asa Sul (South Wing) and Asa Norte (North Wing). These comprise the striking Cathedral of Brasília with its unconventional hyperboloid structure, the Cultural Complex of the Republic, Itamaraty Palace, the National Congress of Brazil, as well as Praça dos Três Poderes and Palácio do Planalto.
Natal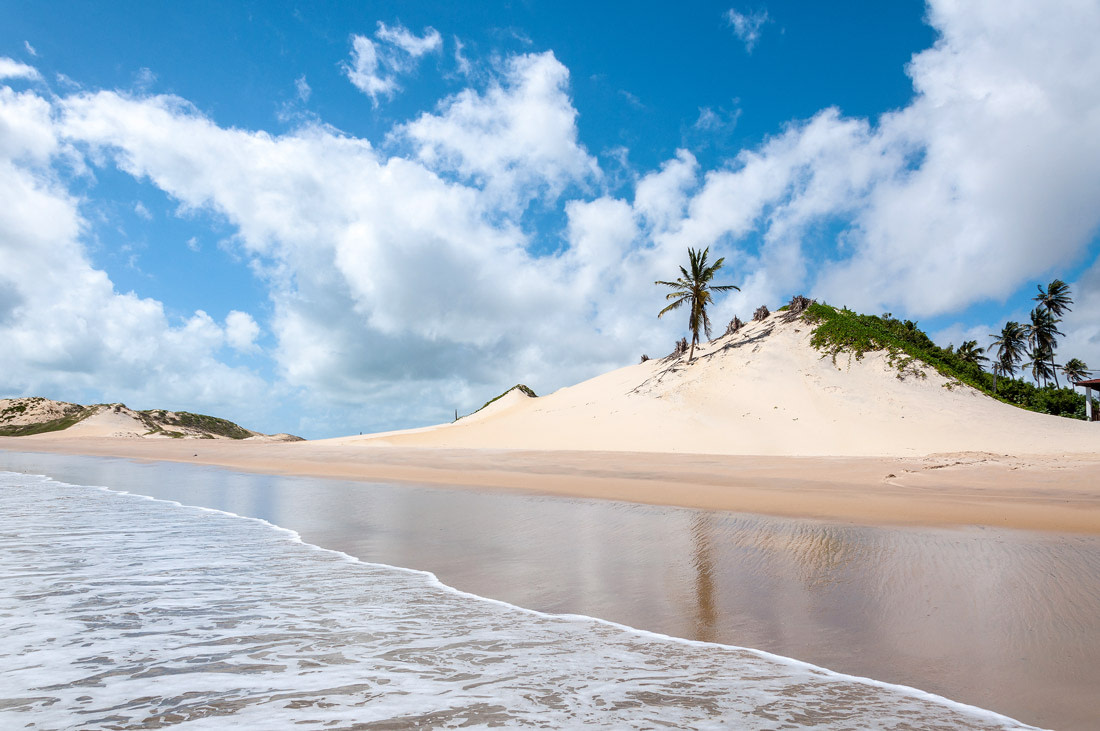 Famous for its stunning sand dunes and forro music, this quiet northeastern Brazilian town offers beautiful beaches and lovely blue waters, decent nightlife, and exciting dune-buggy rides. It may not be the liveliest or most atmospheric place in the country, but it's a safe, sunny city and, more importantly, the getaway to the wonderful Rio Grande do Norte, the region with the purest air in the world, after Antarctica (according to NASA).
The most animated neighborhood in Natal is Ponta Negra, home to the main beach and the spectacular Morro do Careca sand dune, as well as many bars, shops, and restaurants.
Fortaleza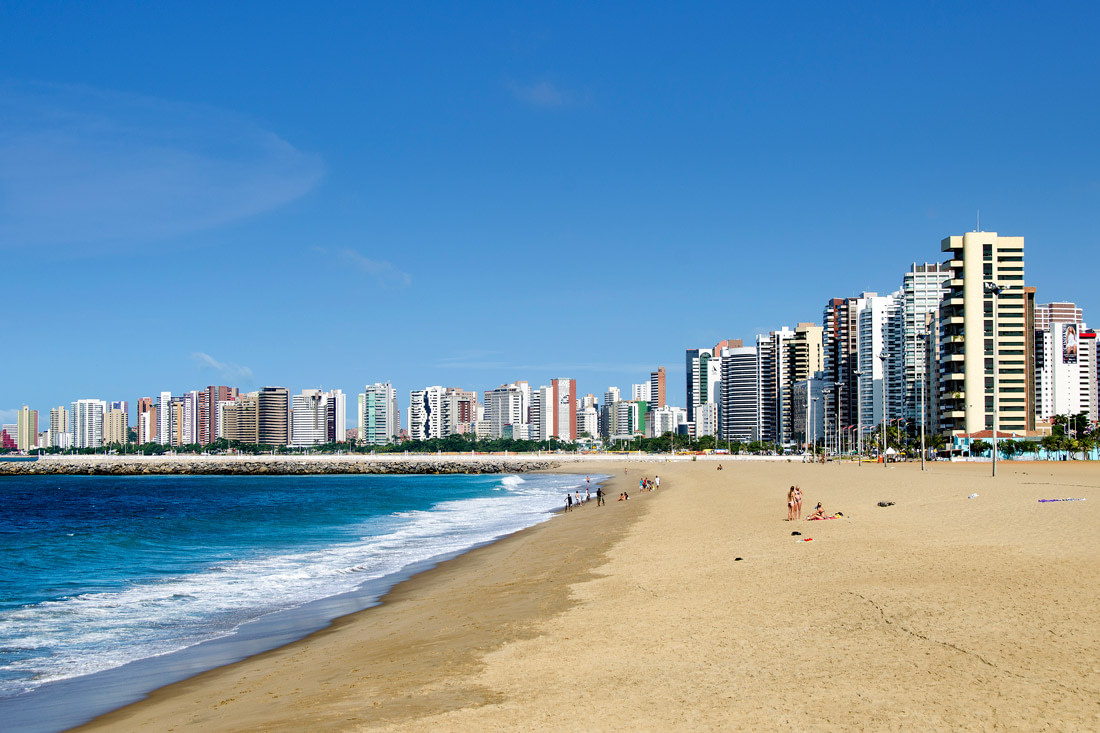 Conveniently located on the picturesque northeastern coast of Brazil, this sprawling metropolis of over 2 million people has all the ingredients for a fun-filled trip: lovely beaches, attractive colonial architecture, good shopping, and a vibrant atmosphere that evokes Brazil's typical exuberance.
The city's main urban beaches, Praia de Iracema and Meireles, are packed with hotels, shops, and restaurants, while the handsome 5 km-long Praia do Futuro (about 8 km outside the city) is lined up with typical, rustic barracas, where you can drink, eat fresh seafood, and soak up the beach culture.
The Centro, Fortaleza's oldest part, is a lovely area to wander around and browse small shops, whereas the beautiful Cocó Ecological Park is a paradise for nature lovers, brimming with unique flora and wildlife.
Salvador da Bahia
Once the capital of the New World, Salvador is a showcase of outstanding colonial architecture, delicious Bahian food, and colorful Afro-Brazilian culture. It is one of the prettiest, liveliest, and most exciting cities in Brazil and a wonderful destination to combine music, beaches, and culture into a one-of-a-kind experience.
Spend the day roaming the charming cobbled streets of its UNESCO-listed Old Town (Pelourinho), lined with glimmering gold-paved churches and pretty pastel-colored buildings housing boutiques, restaurants, and live music venues. Alternatively, take a peek inside the city's outstanding nautical museum (Museu Náutico da Bahia) or head to Porto da Barra beach for some fun in the sun, Brazilian way.
In terms of nightlife, Salvador has a serious passion for music, so you'll have a huge variety of bars and clubs to have fun.
Manaus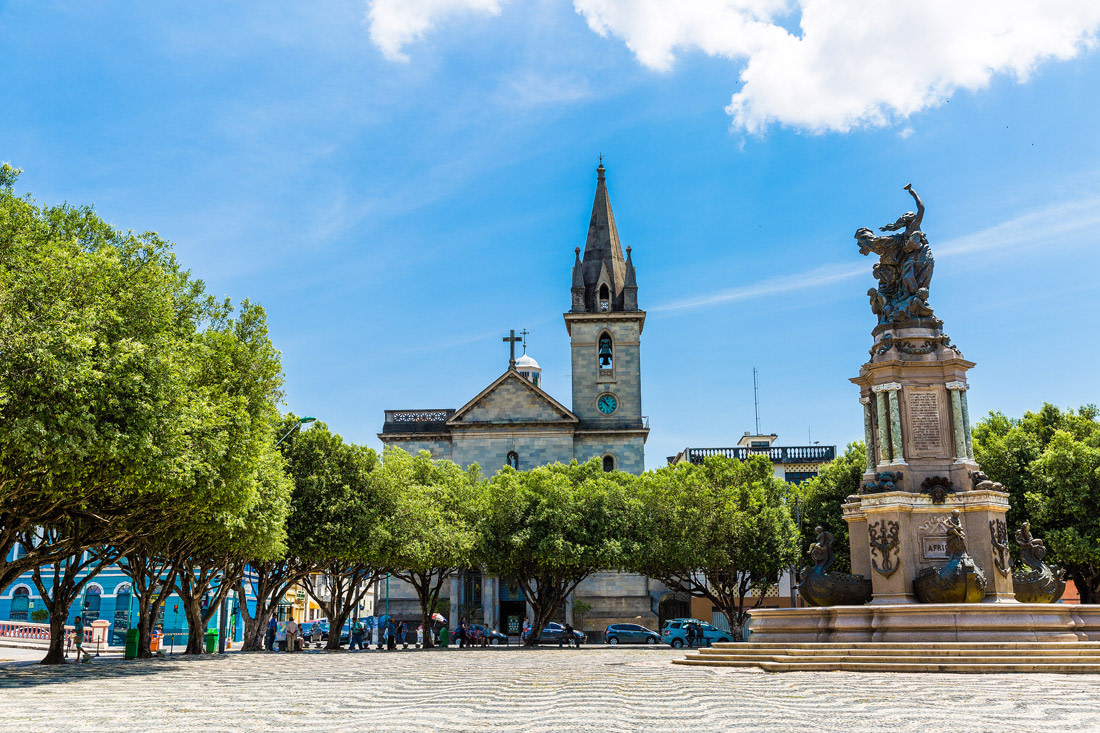 For those who want to infuse their Brazilian vacation with exciting jungle adventures, then Manaus is the place to go. Although situated in the heart of the Amazon, the city is as urban as it gets, with many extravagant buildings, museums, churches, parks, and open squares. Its main sight is probably the beautiful Teatro Amazonas, a majestic opera house built in a striking neoclassical style.
Scenically located at the confluence of two rivers – Rio Negro and Solimoes, Manaus is overflowing with picturesque views. The city is also a great destination to indulge yourself in the exotic, albeit adventurous, Amazonian cuisine, with many decent restaurants to choose from. But, above all, it's an excellent base for exploring the wonders of the world's largest tropical rainforest, offering everything from exciting seaplane trips to river cruises to jungle tours.
Recife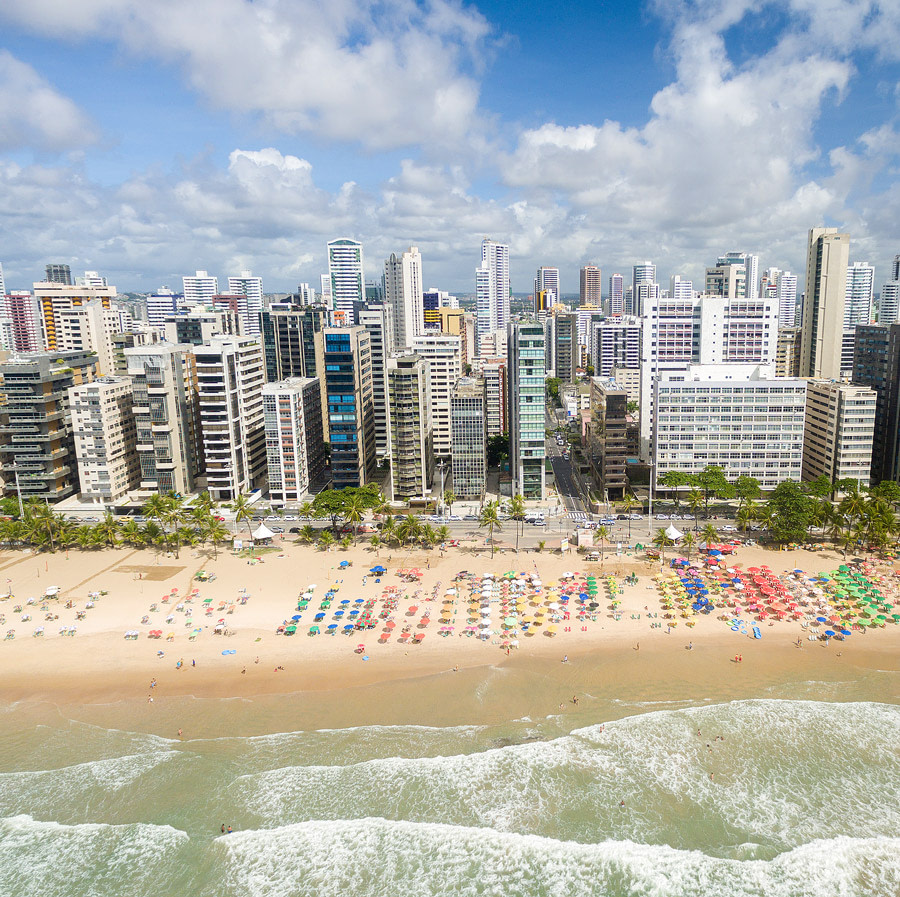 Just like the other destinations situated in northeast Brazil, Recife enjoys pleasant temperatures all year round. And, with one of the longest and most attractive beaches in the country – Boa Viagem, an atmospheric Old Town (Recife Antigo), and a vibrant cultural scene, the capital of Pernambuco is sure to offer something for everyone.
Home to the main beach in town, Recife's Boa Viagem area is an upscale enclave of bars, nightclubs, and stylish restaurants, while the characterful Recife Antigo attracts visitors with its lively cafés and eye-catching Portuguese and Dutch-influenced architecture.
Just a few kilometers away lies Olinda, a bohemian UNESCO-listed town chock full of striking Baroque churches, art galleries, and elegant colonial mansions.
Cuiaba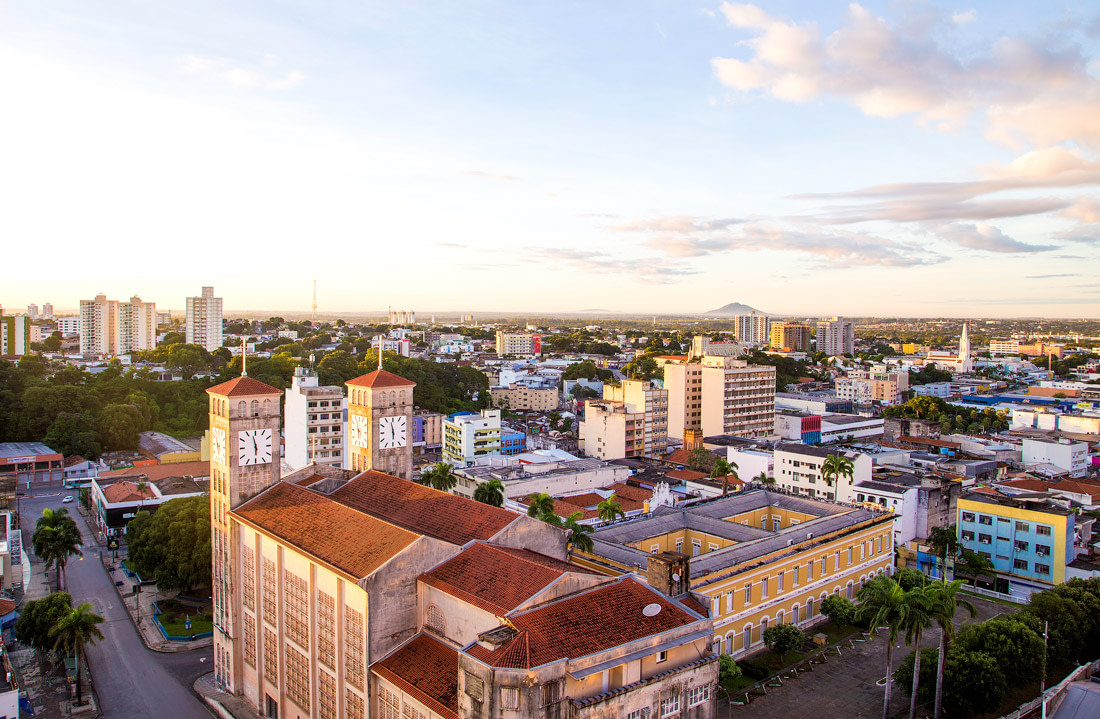 A lively city steeped in tradition, Cuiaba is the getaway to some of the nation's wildest and most spectacular landscapes. It lies in the state of Mato Grosso at the juncture of three of the country's most amazing biospheres: Pantanal – the planet's greatest tropical wetland, Cerrado de Chapada dos Guimarães with its spectacular scenery and river basins, and the Amazon. But Cuiaba it's not all about wilderness spotting, riverboat cruises, and adventurous trips; it's a place rich in unique culture, indigenous cuisine, and fantastic history.
Curitiba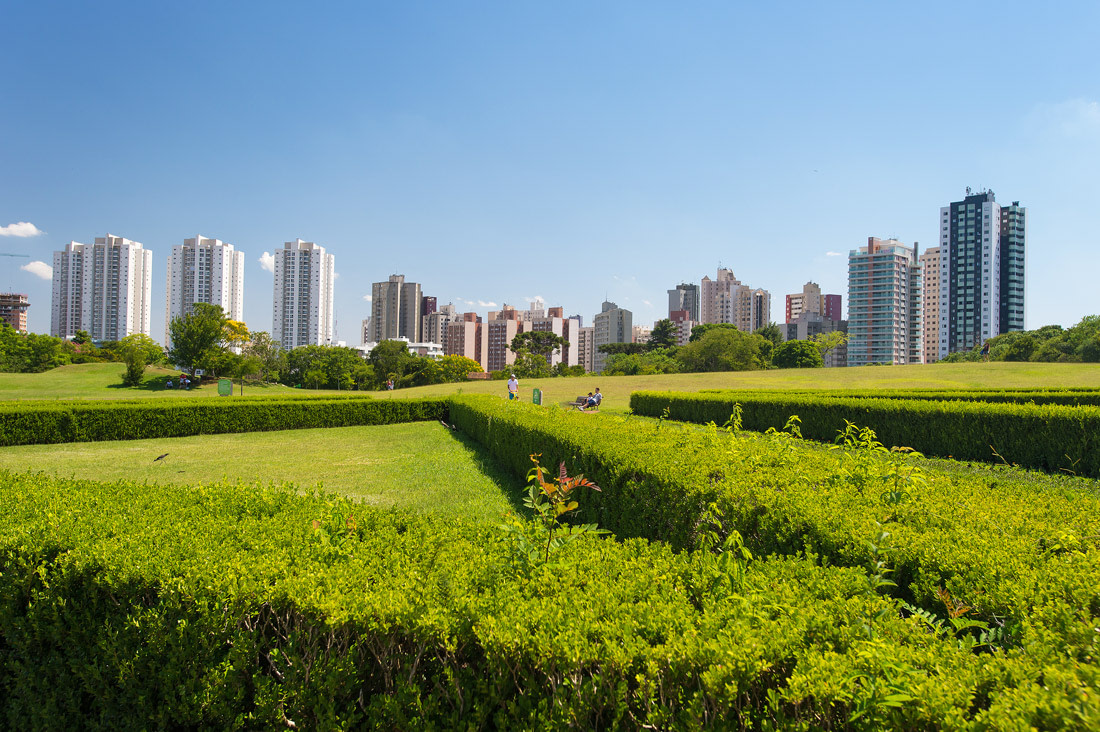 Also known as Brazil's Green Capital, Curitiba stands out for its high quality of life, sustainable design, and highly efficient work programs meant to reduce issues like poverty and homelessness. It is one of the world's best examples of urban planning and has a pleasant cosmopolitan vibe. Moreover, what the city lacks in beaches and Brazilian magnetism makes up for it in fantastic parks, vivid open-air food markets, and ambitious infrastructure.
Major attractions in Curitiba include the eye-shaped Oscar Niemeyer Museum, the Wire Opera House, Tingui Park, and the Botanical Garden of Curitiba. The city abounds in dining options, so there's certainly something to suit every foodie's palate.
Porto Alegre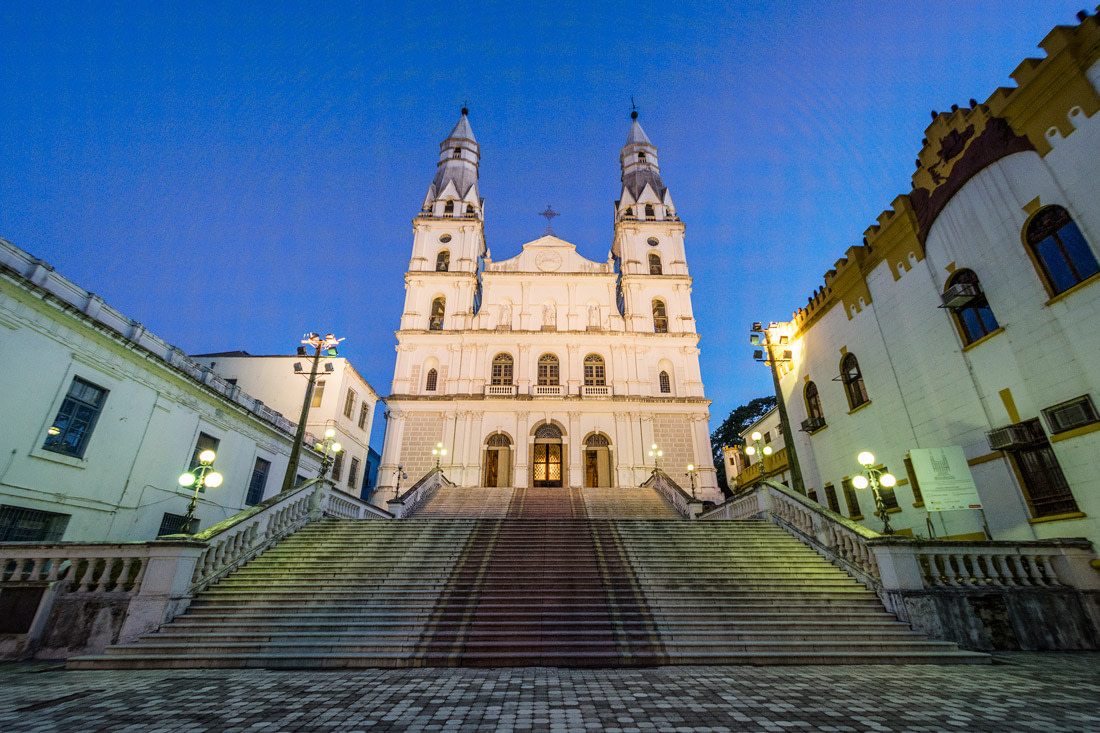 The capital of Rio Grande do Sul region is a vibrant, modern port city teeming with art, culture, nightlife, and delicious regional gastronomy. Most of the bars and microbreweries in town are clustered around the attractive neighborhoods of Cidade Baixa and Moinhos de Vento, or the beautifully restored Centro Historico.
Other places of interest in Porto Alegre are the Museo de Arte do Rio Grande do Sul, the beautiful Catedral Metropolitana, the Piratini Palace, and Farroupilha Park, the city's largest green space.
Belo Horizonte
The third largest city in Brazil is a friendly, laid-back metropolis with an excellent range of museums, shops, bars, and restaurants, so whatever you're looking for, you'll certainly find it here.
If you are into culture and sightseeing, don't miss the revamped Praça da Liberdade – with its cutting-edge Memorial Minas Gerais Vale, the lovely Museu de Arte da Pampulha, or the whimsical Church of Saint Francis of Assisi, designed by famous Brazilian avant-garde master Oscar Niemeyer.
Otherwise, fashionable neighborhoods like Lourdes and Sion offer great people-watching, along with a plethora of bars, cafés, and excellent restaurants.
As you can see, Brazilian cities are as wonderful and diverse as the country itself, so expect tons of adventure and memorable experiences, no matter which one you decide to visit.