Rugged mountains, charming medieval villages, pink-sand beaches…Montenegro has it all. Home to some of Europe's most exquisite scenery, this tiny Balkan nation along the Adriatic Sea combines a vibrant history with a unique modern culture, featuring luxurious beaches and narrow cobblestone streets weaving through the towns.
Whether you fancy sunbathing along the seaside or an escape into the mountainous terrain and ancient forests, these 10 beautiful places in Montenegro have something for everyone. Go see them before the rest of the world catches on!
Budva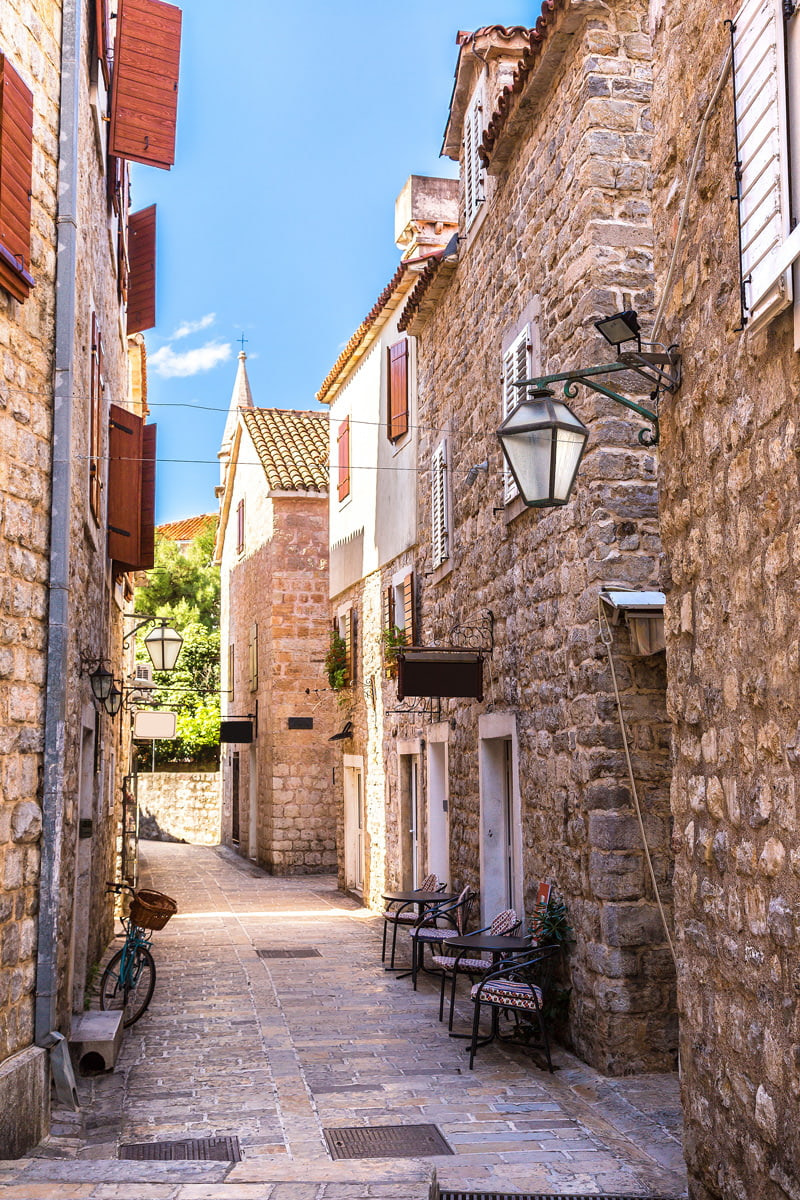 A blend of historic sites and coastal splendor, Budva welcomes travelers longing to explore its peninsula. A fabulous summer destination, Budva Riviera is ideal for sunbathing on sandy beaches, such as Mogren Beach, which is accessible by a charming seaside path from the Old Town.
Aside from the summertime bliss, the Old Town prides itself on 2,500 years of history and culture. You can explore the splendid churches and palaces scattered throughout the city, as well as the many viewpoints. The square in front of Santa Maria del Punta Church, for example, offers breathtaking views over the coast.
Kotor Old Town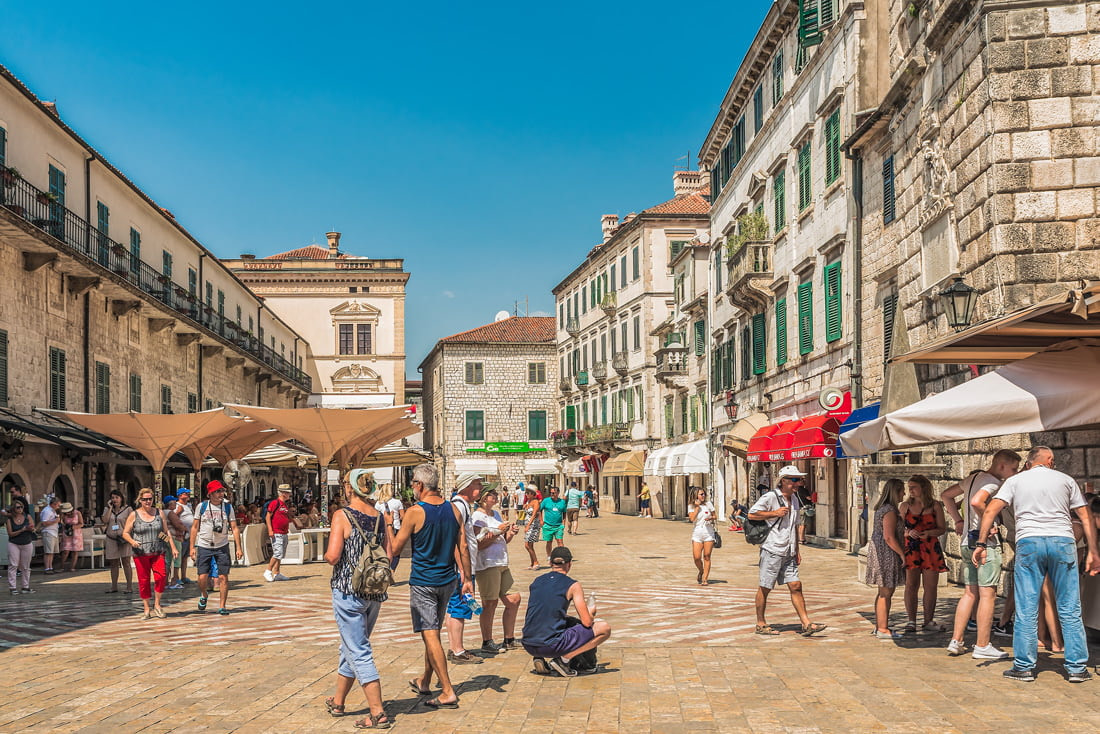 Kotor is known both near and far for its awe-inspiring views over Kotor Bay. While many choose to visit this Balkan town for only one day, its walled Old Town boasts an impressive selection of charming alleyways and medieval structures for a lovely weekend getaway. You should not miss out on the Kotor Cathedral, as it is one of only two Roman Catholic cathedrals in all of Montenegro.
This fortified town is nestled between the majestic Mount Lovćen and the glistening Adriatic, offering guests the best of both worlds. Visitors can lounge seaside or escape into the mountain for hiking that overlooks unparalleled views.
Ostrog Monastery
Carved almost entirely on a cliff, the dazzling white Ostrog Monastery is the most significant destination for Orthodox Christians in Montenegro, attracting countless visitors every year.
The upper monastery is seen as a miracle because no one quite understands how it was built within the two massive caves. For centuries, this site has stood as a symbol of faith for pilgrims and tourists, including Sv Vasilije (Saint Basil), who led his monks there after the Ottomans destroyed the Tvrdoš Monastery. Do not miss out on this awe-inspiring religious gem while exploring the wonders of Montenegro.
Herceg Novi
Once Montenegro's most prominent beach destination, Herceg Novi is now an ideal coastal getaway from the crowds. The town stands proudly at the entrance to the Bay of Kotor and lies at the foot of Mount Orjen.
Walk uphill to Kanli Kula, an old fortress and amphitheater that overlooks exquisite bay views. With the glistening sea beckoning, what better way to admire Herceg Novi than by water? You can make your way to the Herceg Novi marina and take a kayaking trip to the fishing village of Rose. For complete relaxation, visitors may lounge along the pebble beaches and enjoy the bay's most delightful swimming.
Perast
Although this picturesque town only has one main street, Perast boasts 16 churches and 17 palazzi. Despite having a high concentration of ruins and historical sites, its most famous landmarks are the two fascinating islands in the bay: Saint George and Our Lady of the Rocks.
No getaway to Perast would be complete without a visit to the only artificial island in the Adriatic, Our Lady of the Rocks, created by rocks and sunken ships. Legend has it that in 1452, two fishermen found an image of the Virgin Mary there, thereby giving it the name Our Lady of the Rocks. Visit the tiny church located on this man-made island and bask in the exquisite panoramic views from the center of the bay.
Tara River Canyon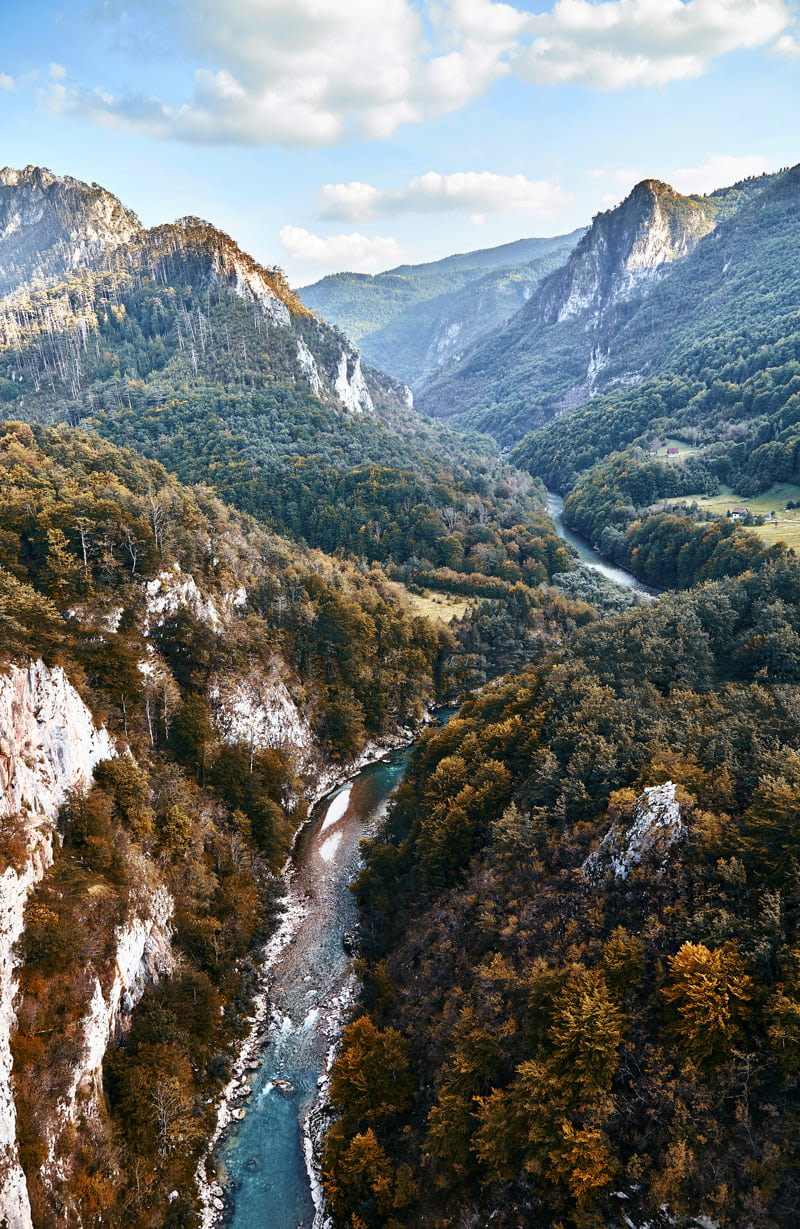 For a break from sunbathing and seafood indulgence, the Tara River Canyon welcomes travelers to experience unforgettable adventures in its 1,300m deep canyon. Located within the Durmitor National Park, this magnificent canyon offers its best views from the river, where tourists are encouraged to embark on a rafting expedition.
A UNESCO World Heritage site, the Durmitor National Park is Montenegro's adventure hub. Aside from incredible white water rafting, this destination is complete with zip-lining, canyoneering, and jeep safaris for adventure enthusiasts. Explore all this national park has to offer, from its towering mountain peaks to its plummeting canyon.
Tivat
This seaside town owes its rise in popularity to the grandeur of its marine, Porto Montenegro. Once an Arsenal shipyard and naval base, this place is now home to extravagant European yachts for tourists to admire. Nevertheless, Tivat not only boasts a shipyard resembling Monaco's prestigious marine but glorious mountains and panoramic views, as well. You can soak in the surrounding views while hiking to Vrmac's mountain peak. With 17 fabulous beaches and peaceful inlets flourishing with restaurants and shops, you will be happy to have stopped through Tivat while in Montenegro.
Ulcinj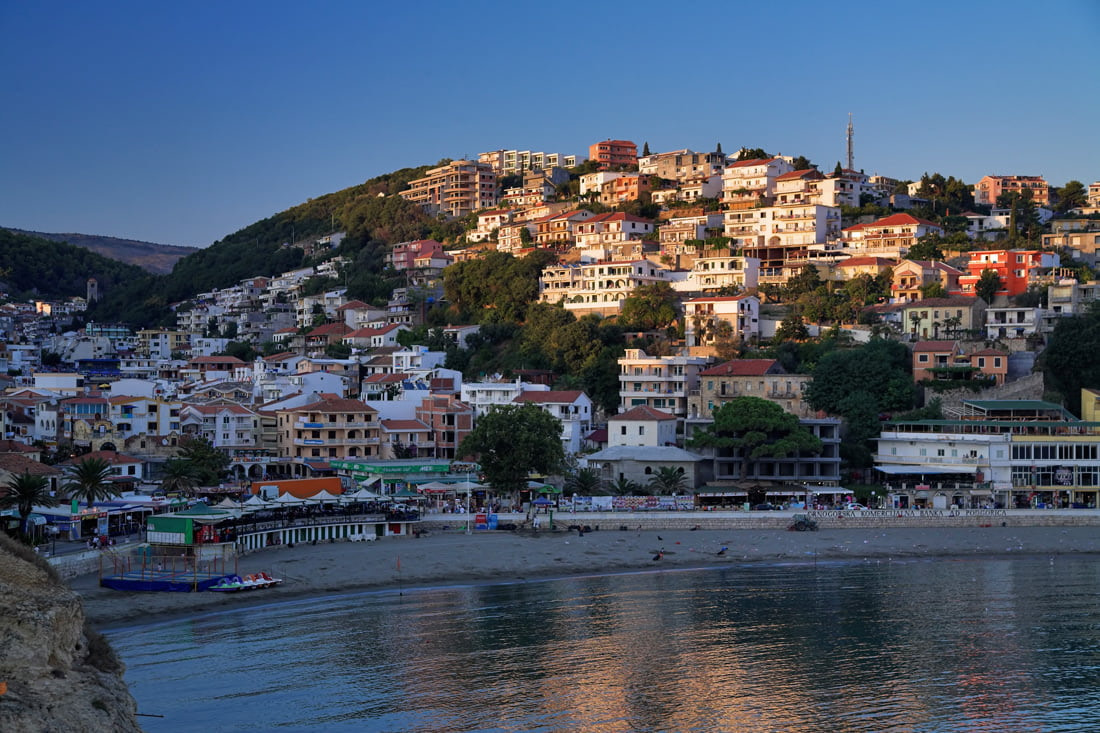 Head to the southernmost point along the Montenegrin coast, and you will find yourself in the small, Albanian-favored city of Ulcinj. One of the oldest settlements on the Adriatic, this less touristy city offers wonderful beaches, serene views, and charismatic old-fashioned streets. During summer, crowds flock to soak up the sun on the popular Little Beach. This is where the action happens, but if an escape from tourism is what you're after, there is a lovely coastal path that leads from Ulcinj to the more peaceful Long Beach.
Ulcinj's Old Town, better known as Stari Grad, offers exquisite sunset views and ancient stone streets to wander through. There are historic sites and landmarks scattered throughout, as well as kebab stands and Turkish cafes. While Ulcinj may be less popular than the well-known Budva, it is nonetheless a must-see spot if you get the chance.
Sveti Stefan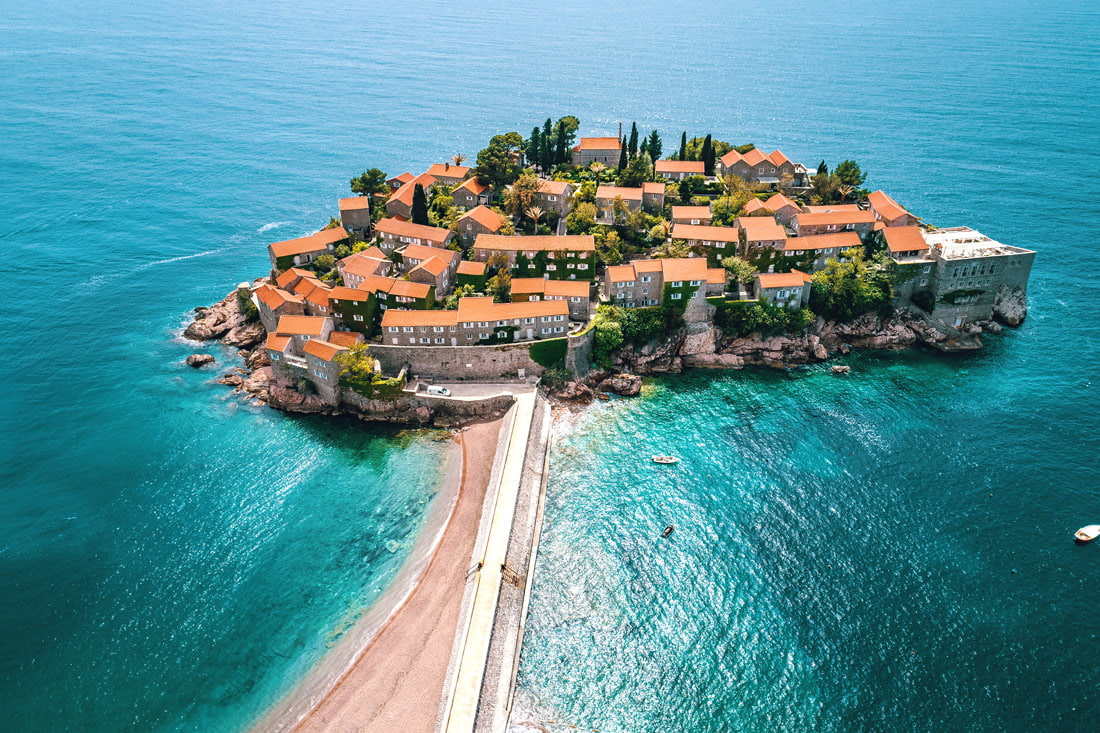 About 6 kilometers southeast of Budva is the surreal islet Sveti Stefan, stretching out onto the Adriatic. Connected to the mainland by a narrow isthmus, this marvelous island village is a blend of cobbled side streets, medieval red-tiled rooftops, and pink-sand beaches, and prides itself on its spectacular 5-star resort, Aman Sveti Stefan.
The most popular beach is Queen's Beach, which has been impressing visitors for years, including Queen Maria Karađorđević (hence its name). Visitors can also embark on a boating excursion from Sveti Stefan to discover the various inlets and seaside wonders that make up the striking Adriatic coast.
Lake Skadar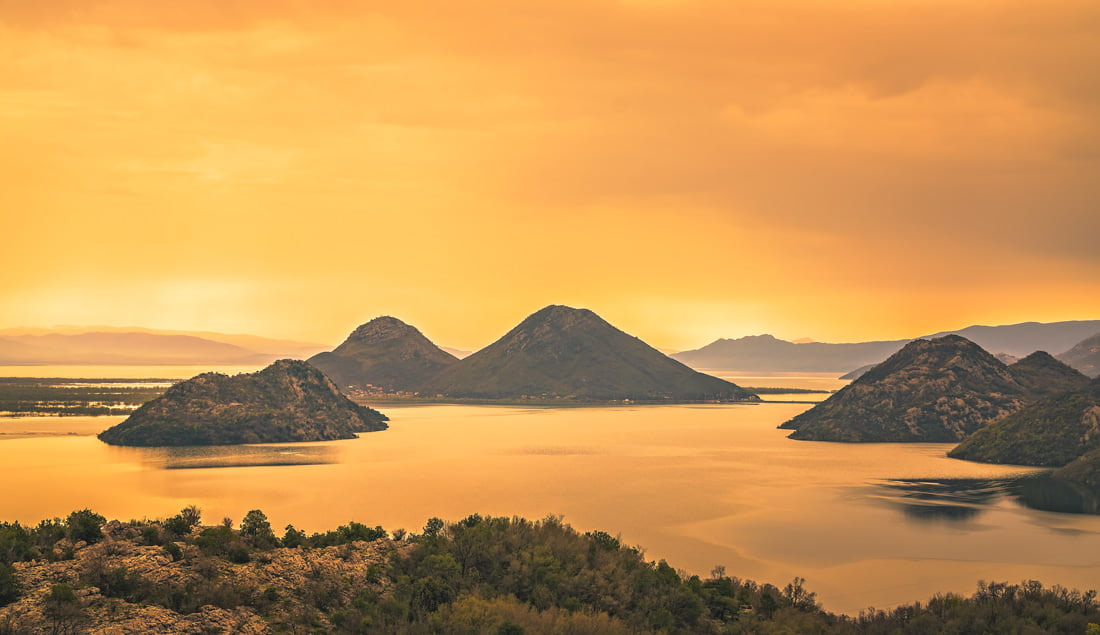 After unwinding seaside in Sveti Stefan, travelers can drive 25 kilometers to Lake Skadar. This picturesque lake is the Mediterranean's largest body of fresh water and has been protected by a national park since 1983. With crystal clear waters, towering mountain peaks, and gorgeous meadows, Lake Skadar is truly a haven for anyone seeking a nature retreat.
Activities in the area include waterway cruises, hiking, small-town and fortress excursions, and more. Above all, don't miss the iconic view of Lake Skadar from Pavlova Strana. This viewpoint overlooks one of the most beautiful sights in the entire country – the famous horseshoe bend formed by the Rijeka Crnojevića river before flowing into the Lake Skadar National Park.