We most certainly think so. And, judging by the staggering number of positive reviews on TripAdvisor and the fact that it was named the world's best new boutique hotel in 2014, we're not the only ones believing this.
Sweden is such an impeccable country! From its gorgeous nature to its effortless style, everything seems to just flow together organically. Take Stora Hotellet, for example, where the story of the hotel intertwines with the history of its locale, and the interior design speaks about its town's proud seafaring heritage in a way that no museum ever could.
Open in 1895 in Umeå, Northern Sweden, Stora Hotellet was not just a simple hotel, but the town's major entertainment venue – a place where seafaring workmen mingled with the city's elite at lavish banquets and official ceremonies.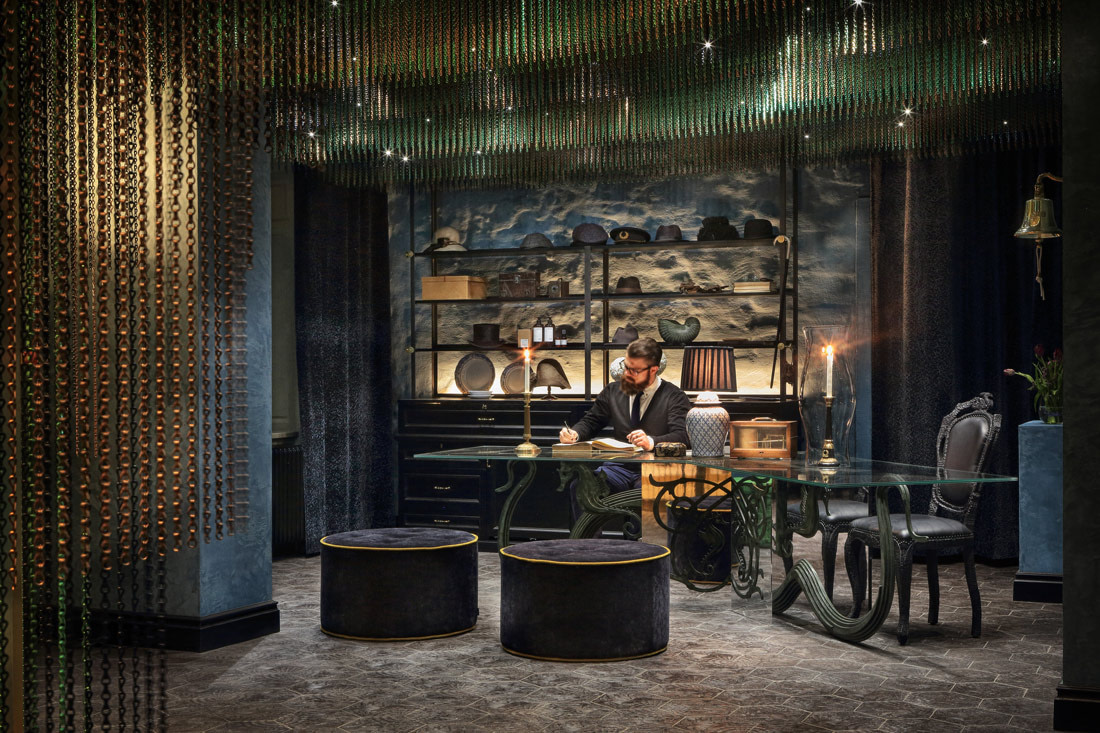 Now, more than 120 years later, the boutique establishment shines brighter than ever, with completely redesigned interiors, a hip & buzzing indoor square, and a new restaurant named after the hotel's first manager and restaurateur, Gotthard Zetterberg.
The spectacular interior, conceived by award-winning Sweden-based agency Stylt Trampoli AB, celebrates the striking contrast between the people who used to frequent this grand institution in times past. Plush velvets and sparkling crystal chandeliers are ingeniously mixed with hemp ropes and weathered wood, setting the scene for an exceptional stay.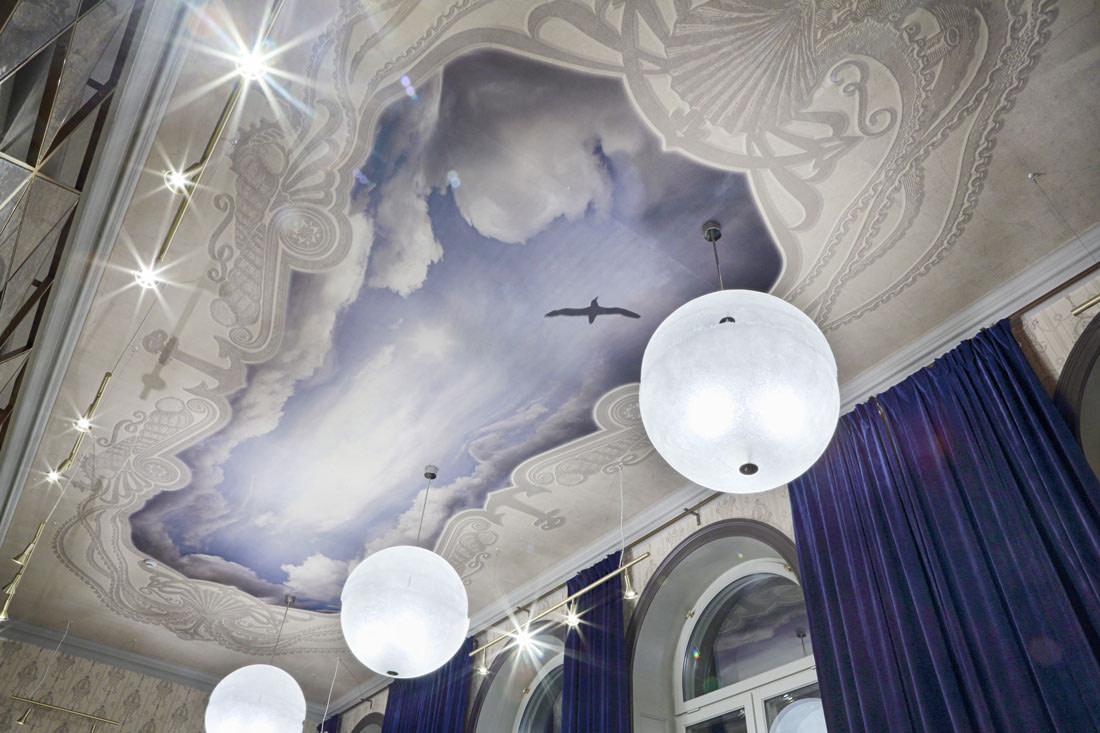 There are 6 types of rooms at Stora Hotellet, and each of them has its own charm and cachet.
Tiny and dark, the Superstition units give the impression of sleeping in an atmospheric seaman's bunk, while those in the Passion category come with soaring ceilings and glamorous decor blending opulent fabrics and elegant old-style furnishings with sleek flatscreens and free Wi-Fi.
Freedom, the main suite, recalls the nautical elegance of those old luxurious ships, where the decor was grand, the service outstanding, and accommodation matched any 5-star hotel on land. Occupying the building's former banquet hall, the 89 sq. m. space features a stylish bedroom, a separate living area, and scenic views across Umeälven river. Needless to say, with amenities such as private sauna, wine cabinet, and a fully-equipped bar with champagne tube, guests here feel like royalty.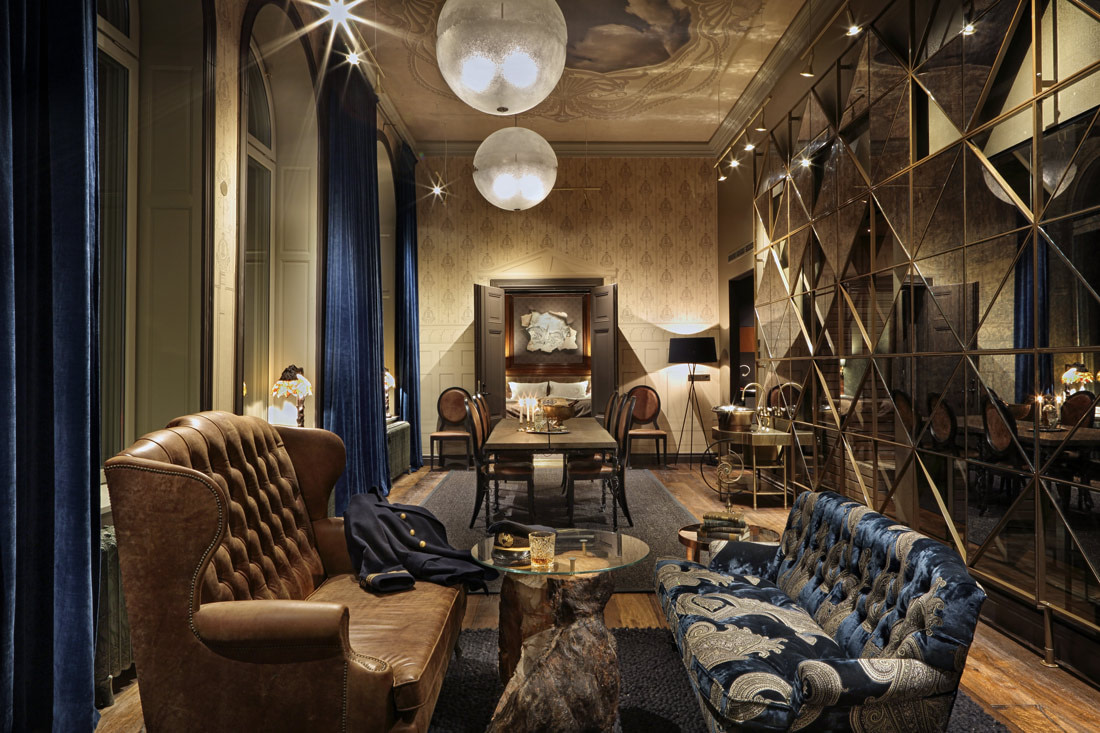 Maintaining the same fabulous design concept, the onsite Gotthard's Krog restaurant serves an inventive menu inspired by the world's port cities in sumptuous surroundings, whereas the classy bar nearby entices both hotel guests and Umeå's residents with its expertly crafted cocktails and delightful atmosphere.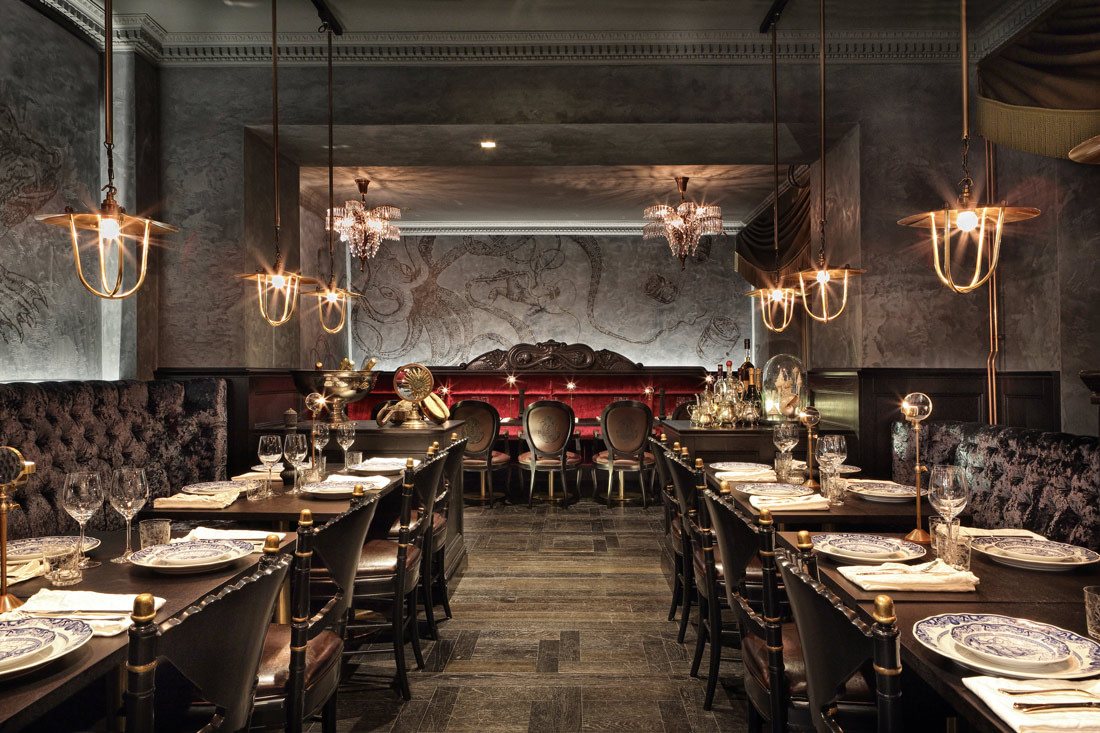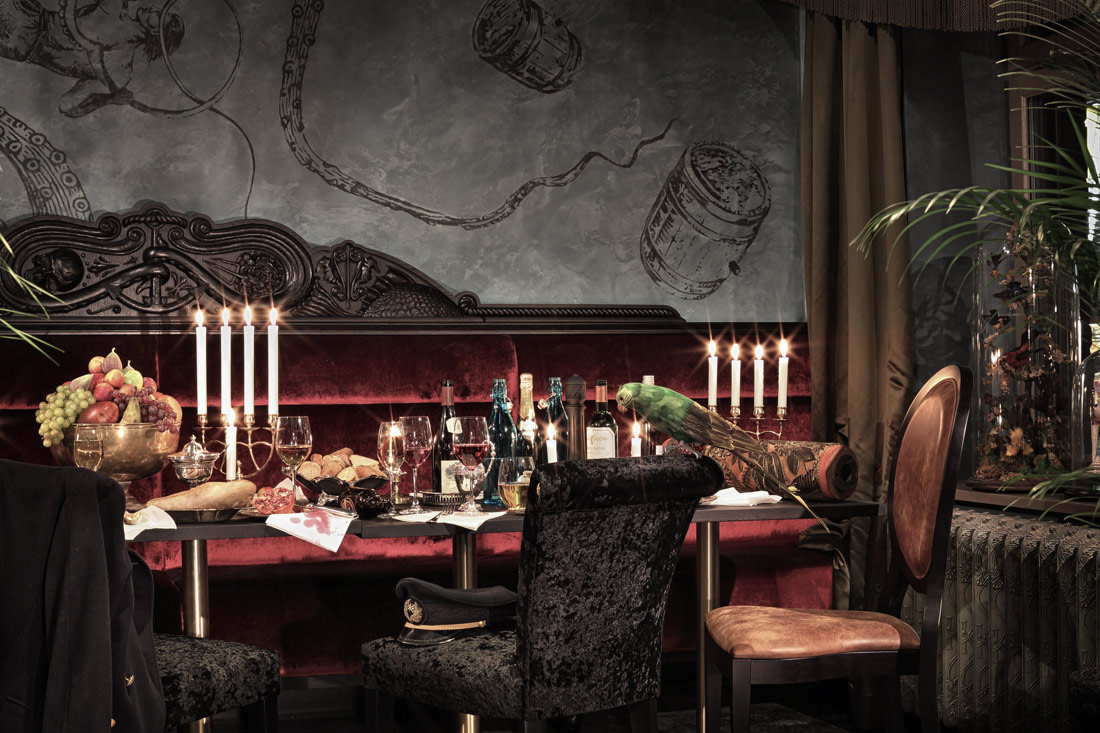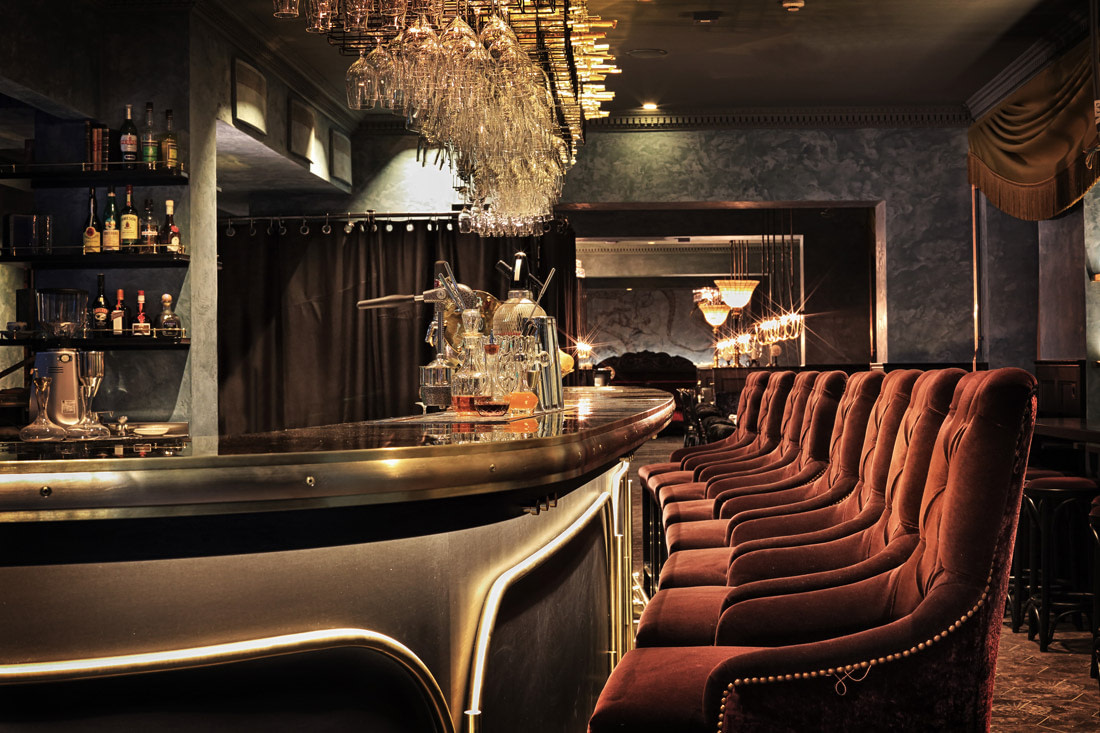 A charming library and a gorgeous Chambree Séparée decorated with unique Sami handicrafts complement the hotel's facilities, both serving as intimate event spaces.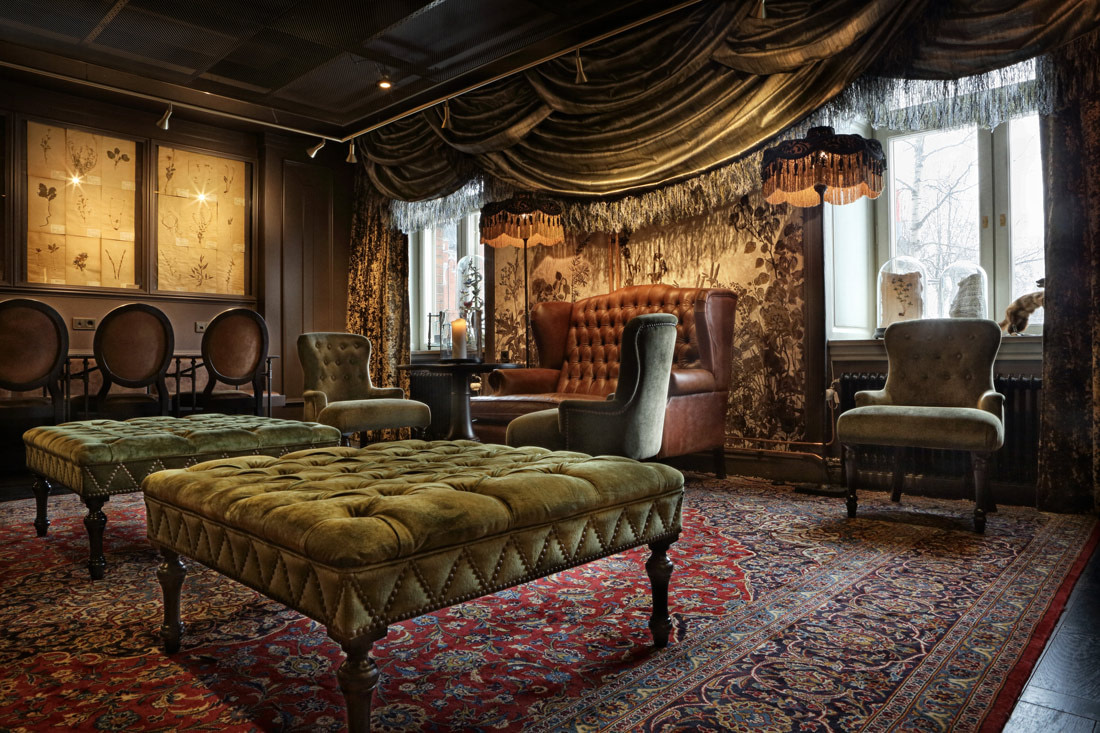 Photos: Erik Nissen Johansen