Almost every city and town in Europe revolves around a beautiful square, which most of the times, represents its beating heart and an invaluable source of history and culture. Most of them are filled with architectural treasures; some are brimming with boutiques, alluring cafes, and medieval charm; yet others attract visitors with their friendly, vibrant atmosphere.
Here are my picks for 10 most beautiful European squares:
1. Piazza Navona, Rome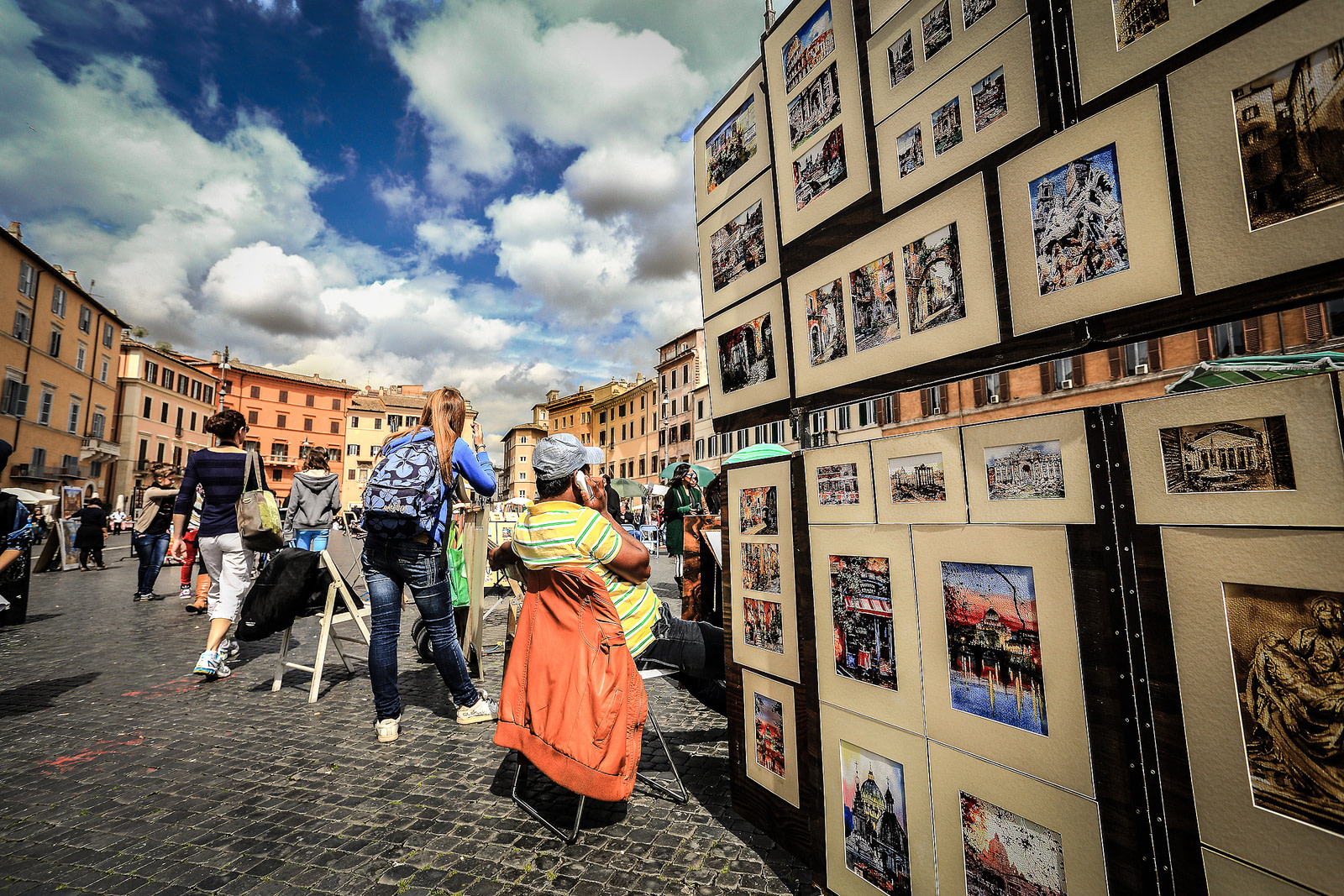 Founded in the 15th century, on the site of a former stadium (Stadium of Domitian), Piazza Navona is one of Rome's most treasured squares and a place that hasn't changed too much over the years. It has always been a spectacle venue, hosting various athletic contests and races, and nowadays it still retains its liveliness thanks to a plethora of street performers who entertain the passers with their little shows. In addition to painters, musicians, and souvenir vendors, the city square plays host to a wonderful selection of stylish cafes and Italian gelaterias, which make it brimming with life from dusk till dawn.
The atmosphere in Piazza Navona is extremely pleasant, but it's the spectacular architecture that makes it such a wonderful place. The fabulous fountains – from which Bernini's Fontana dei Quarto Fiumi dominates the center, along with the Baroque buildings and elegant palazzos that line the square, create a truly spectacular environment, giving the feeling of an outdoor museum.
2. Plaza de Espana, Seville
A monumental square in Seville's Maria Luisa Park, Plaza de Espana is an outstanding architectural compound designed by Spanish architect Anibal Gonzales especially for the Ibero-American Exposition of 1929, and one of the most remarkable sights in the charming Andalusian capital.
Surrounded by a semicircular brick construction, whose styles range from Renaissance to neo-Mudejar, the grandiose plaza features a delightful canal crossed by beautifully ornamented bridges, a wonderful fountain, and a wide esplanade that gives you access to the fascinating azuelos that decorate the façade of this lavish complex of buildings. Also known as the "Alcoves of the Provinces", these colorful tiled alcoves with benches are a major attraction, each of them representing one of Spain's provinces.
Plaza de Espana is a wonderful place to spend a lazy afternoon, do some pleasure boating along its canal, and marvel at the magnificent architecture.
3. Rynek Glowny, Krakow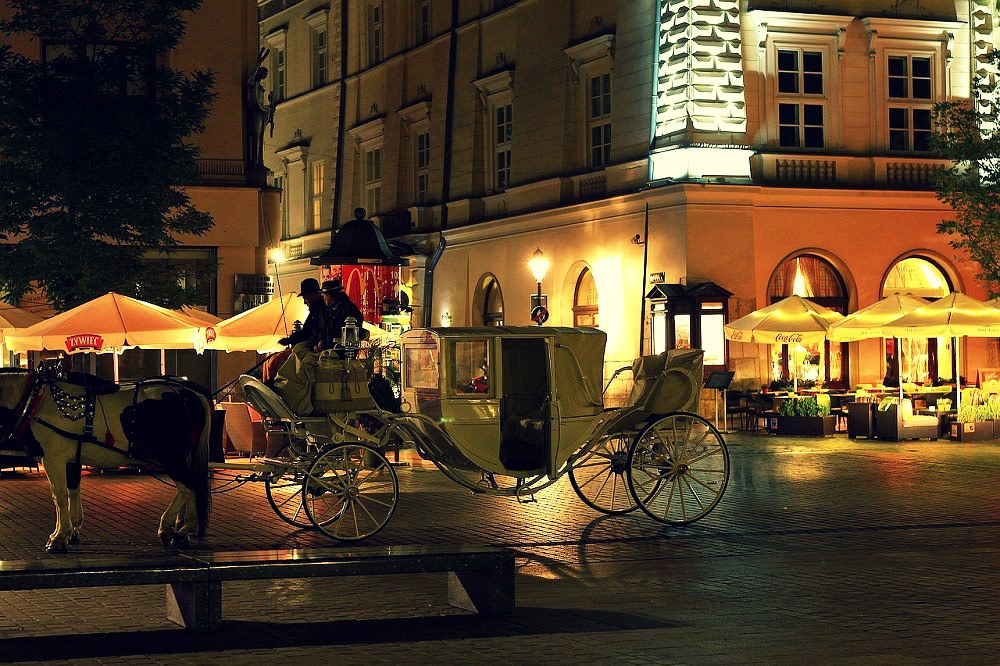 The largest medieval square in Europe, Rynek Glowny dominates the enchanting Old Town of Krakow with its elegant historical houses, majestic palaces, and Gothic churches. It is the city's beating heart, offering a plethora of restaurants and fancy cafes, as well as some wonderful shopping opportunities.
The splendid mix of architectural styles along with its legends and turbulent past, make from Krakow's main market square one of the most remarkable, vibrant, and inspiring places in the whole Poland. Moreover, throughout the year, the Rynek plays host to a variety of outdoor concerts and festivals, including the colorful Christmas and Easter markets.
4. Plaza Mayor, Salamanca
One of the most beautiful and spectacular public squares in Spain, Salamanca's Plaza Mayor is buzzing with activity until the early hours of the morning. It is a popular meeting point for locals and tourists alike, and a great place to shop, party, and soak up the wonderful vibe of this Spanish college town.
Formerly used for bullfighting, the 17th-century plaza amazes visitors with its timeless elegance and baroque beauty that has convinced UNESCO to declare it a baroque monument of excellence and to include it in the World Heritage Sites along with Salamanca Old Town.
5. Piazza del Campo, Siena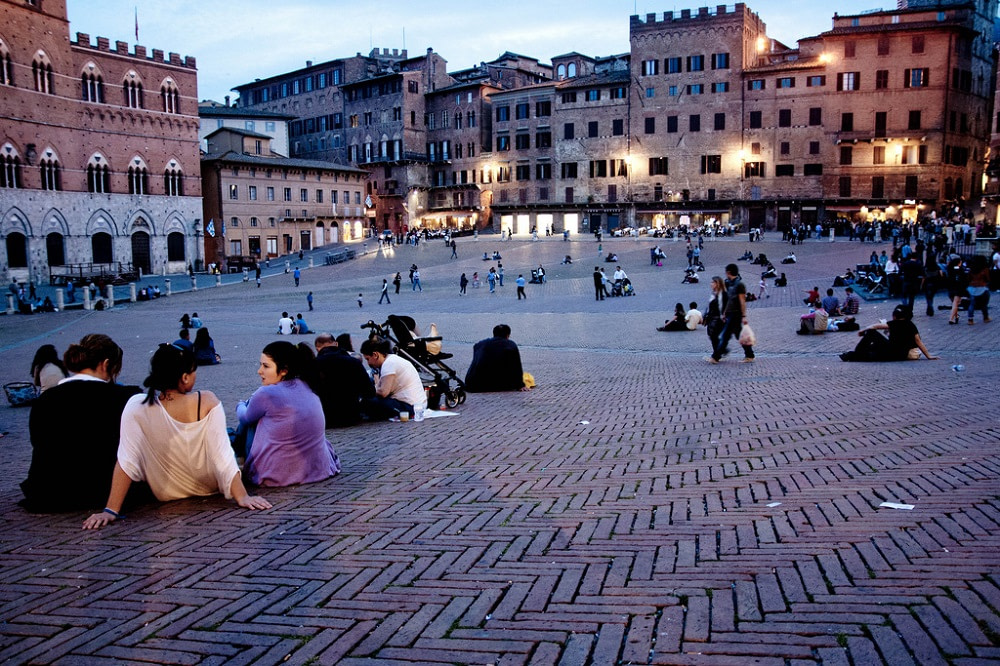 Siena is one of the best preserved medieval cities in Italy and its enchanting Piazza del Campo is, without a shadow of a doubt, the jewel in the crown. Often regarded as an outstanding example of architectural integrity, and one of the finest medieval squares in Europe, Il Campo (how locals call it) shares its charm between its grand historical importance, the delightful Late Gothic houses that encircle the square, and the friendly, laid-back atmosphere that permeates the air.
The enchanting Piazza del Campo has been a witness of Siena's past for as long as history can record, playing a major role in the city's economic and social life. The site's major attractions include the stately Palazzi Signorili, the Fonte Gaia (Fountain of Joy), and the iconic Palio di Siena – a horse race which takes place here twice a year (July 2 and August 16).
6. Old Town Square, Prague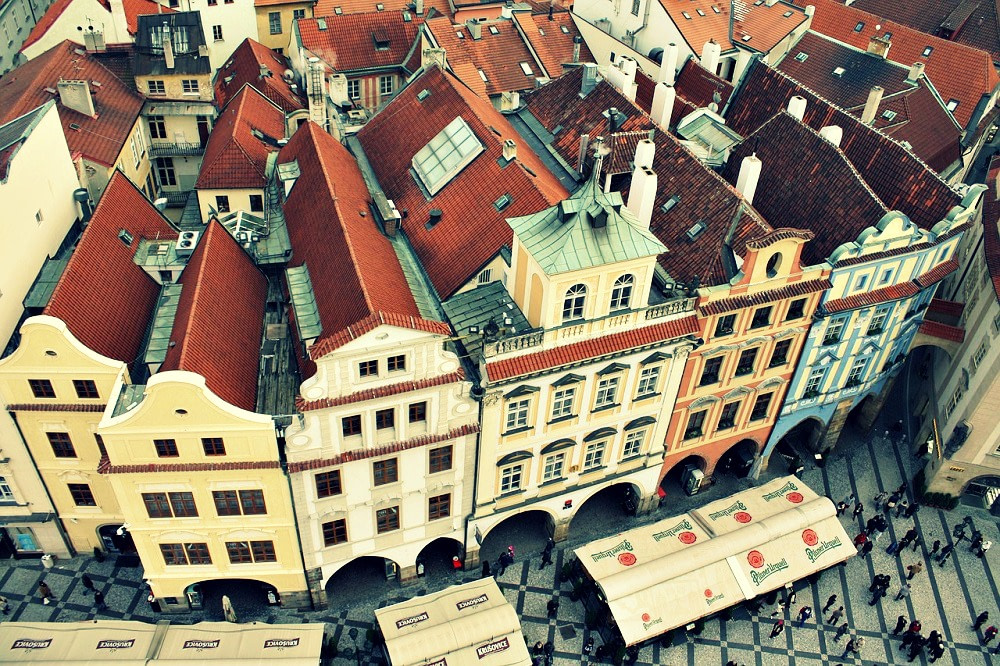 With its imposing churches and magnificent architectural buildings, it's no wonder Prague's Old Town Square is often considered one of the most beautiful historical sites in Europe. Built in the 12th century, the square houses a series of interesting sights such as the Gothic Tyn Church, the 14th-century Old Town City Hall, the fascinating Prague Astronomical Clock, or the lovely baroque Church of St. Nicholas.
Overall, the Old Town Square features a superb display of architectural styles, but also a nice selection of pavement cafes, which makes it a distinguish place full of life and character.
7. Grand Place, Brussels
Another well-deserved UNESCO World Heritage Site, the Grand Place (Grote Markt) is the most prominent landmark of Brussels and a vivid illustration of the city's cultural life throughout the centuries. It features a wonderful mix of charming sidewalk cafes, stylish boutiques, and historical buildings, including the King's House, which accommodates the Brussels City Museum; the exquisitely decorated guild houses; and the Town Hall with its striking Gothic tower.
One of the most interesting aspects about Brussels' Grand Place is that every two years in August it is covered with a spectacular flower carpet made of colorful fresh begonias.
8. Red Square, Moscow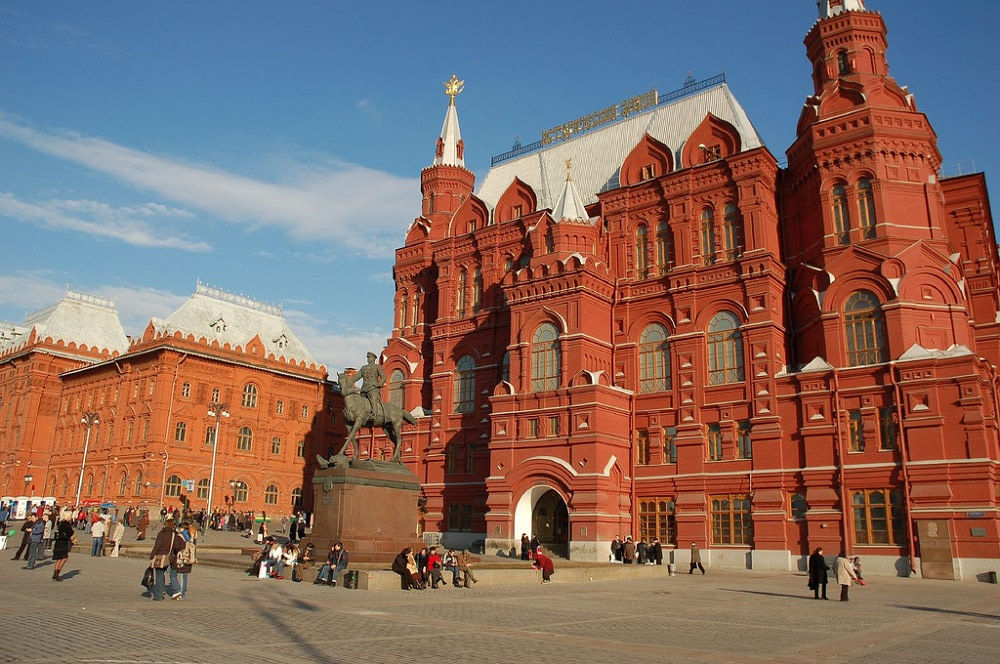 Often regarded as the heart and soul of Russia, the fabulous Red Square with its impressive history and magnificent architecture, exudes an aura of grandeur and prestige. And even though a feeling of coldness and rigor still prevails in the minds of many people who pass by, the Red Square remains a fascinating place full of magic and architectural masterpieces.
Besides the nearby overwhelming Kremlin, the most famous of all Russian squares plays host to various monuments and historical sites of great importance. Highlights include the Lenin's Mausoleum, where lies the embalmed body of Vladimir Ilyich Lenin; the peculiar Saint Basil's Cathedral, considered by UNESCO "one of the most beautiful monuments of Orthodox art"; the Kazan Cathedral; and the bronze statue of Kuzma Minin and Dimitry Pozharsky.
9. Piazza San Marco, Venice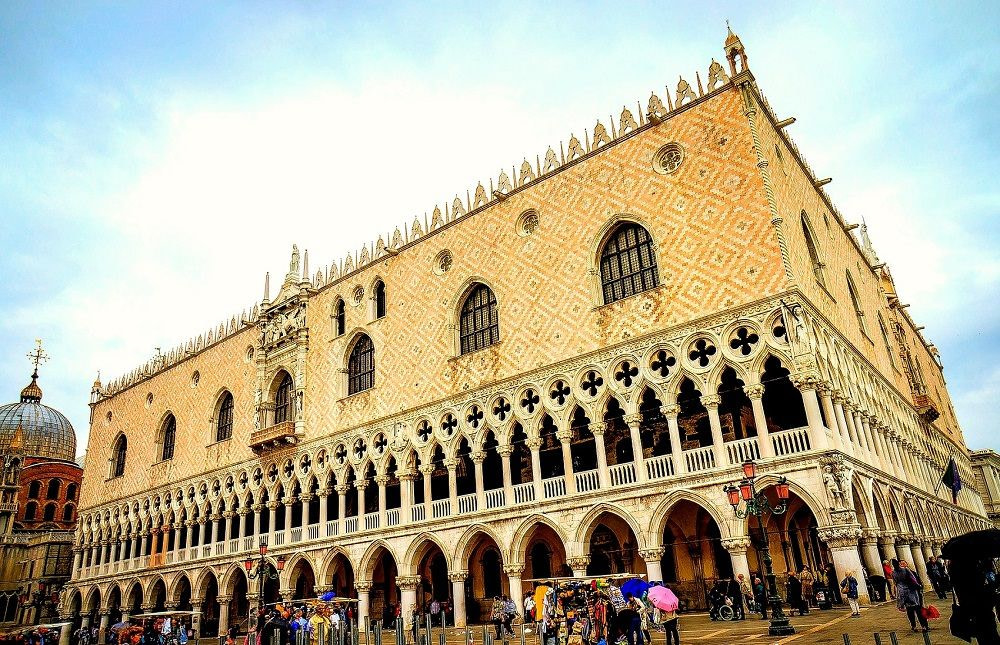 Piazza San Marco, or the St. Mark's Square, is the main square in Venice and one of Europe's most iconic and beautiful sights.
Framed by romantic palaces, gorgeous churches, and awe-inspiring architectural buildings, this one-of-a-kind square overlooking the water looks like a huge marble hall brimming with style and elegance. Among the most significant attractions in the piazza are the magnificent St. Mark's Basilica, famed worldwide for its outstanding Byzantine architecture; the alluring Doge's Palace built in a glorious Venetian Gothic style; the monumental Sansoviniana Bookshop, and of course, the legendary Café Florian – one of the world's oldest coffee houses and an important piece of Venice's wealthy cultural scene.
10. Place Stanislas, Nancy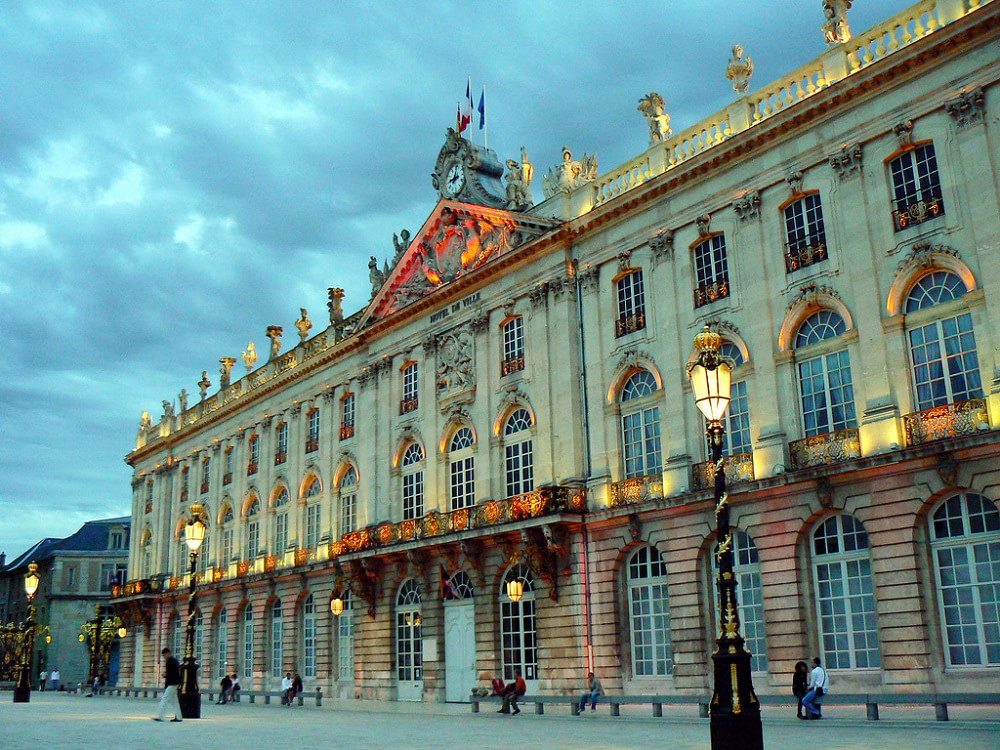 Although not as famous as Brussels' Grand Place or the Red Square, the Place Stanislas in Nancy was voted as one of the most beautiful squares in Europe in 2010, along with the other two. It is a sprawling, elegant open space surrounded by a stunning sequence of buildings, arches and lively cafes, and a favorite rendezvous for both tourists and locals.
Following a sweeping renovation completed in 2005, the beautiful Place Stanislas has evolved into a true architectural gem, a spectacular display of the 18th century's artistic styles.
What's your favorite square/piazza/plaza/ in Europe?