From the frigid Arctic waters of Alaska to the tropical oasis of Hawaii, and from the dense forests of the Rocky Mountains to the marshlands of the south, the United States is a country of mind-boggling diversity. Throughout its various landscapes is an incredible range of flora and fauna, and for animal lovers, this means a never-ending array of unique wildlife travel opportunities.
From the world-famous to the lesser known, these are the top ten wildlife destinations you must visit in the U.S.:
Yellowstone National Park, Wyoming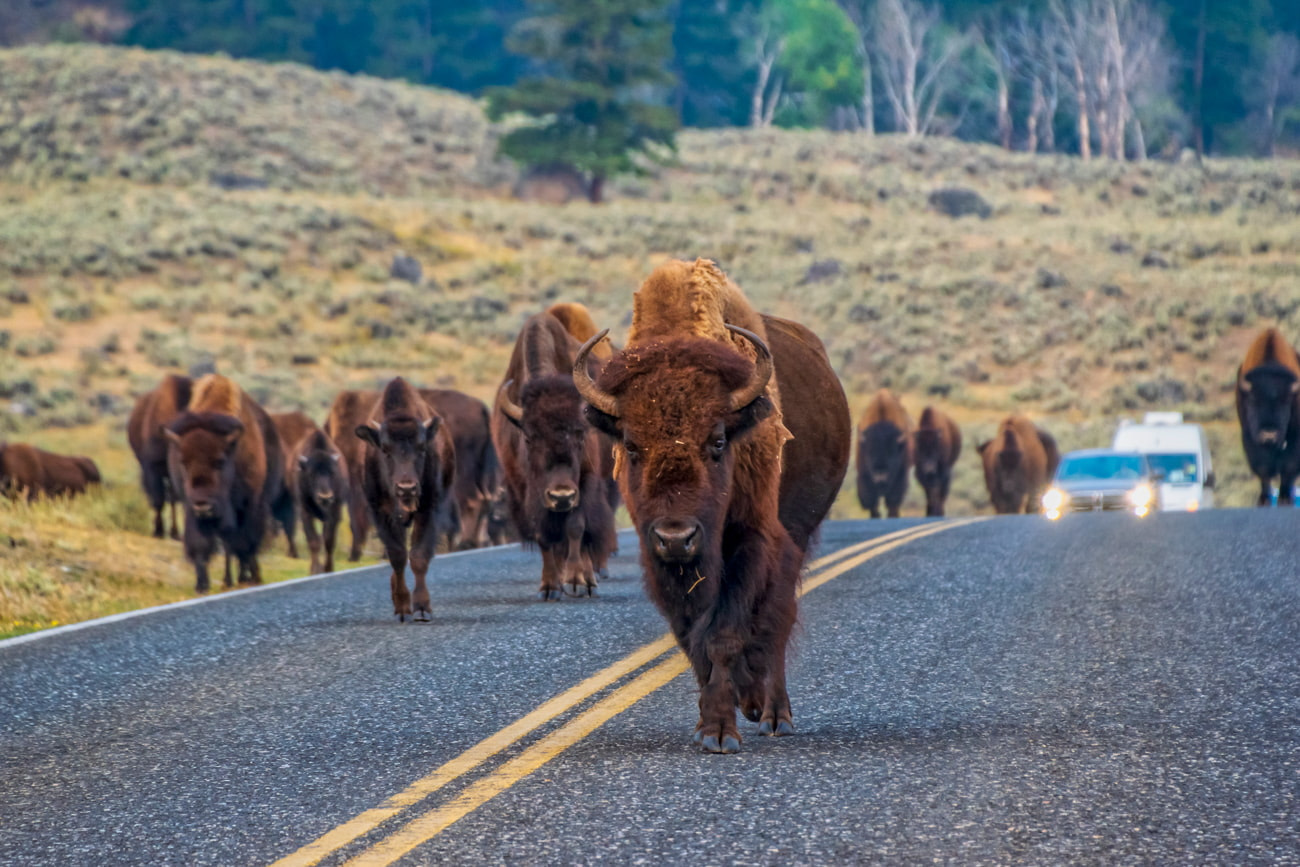 Boasting the largest concentration of animals in the lower 48 states, it's hard to beat Yellowstone National Park for wildlife encounters. During warmer months, you'll find a bevy of creatures in all shapes and sizes, from burly bears and cougars to pocket gophers and miniature-sized martens.
A visit in winter certainly has its perks, too. From November to March, crowds dissipate, and the elusive wolf hunts closer to the shore, making them easier to spot. Wolves, who once roamed the entire North American continent, were nearly eradicated due to habitat loss but today are 500 strong within the Greater Yellowstone Ecosystem, including roughly 100 wolves split across 13 packs within the actual park.
Whether catching glimpses of wolves in winter or being caught in a bison traffic jam in summer, you're sure to get your animal fix at Yellowstone.
San Juan Islands, Washington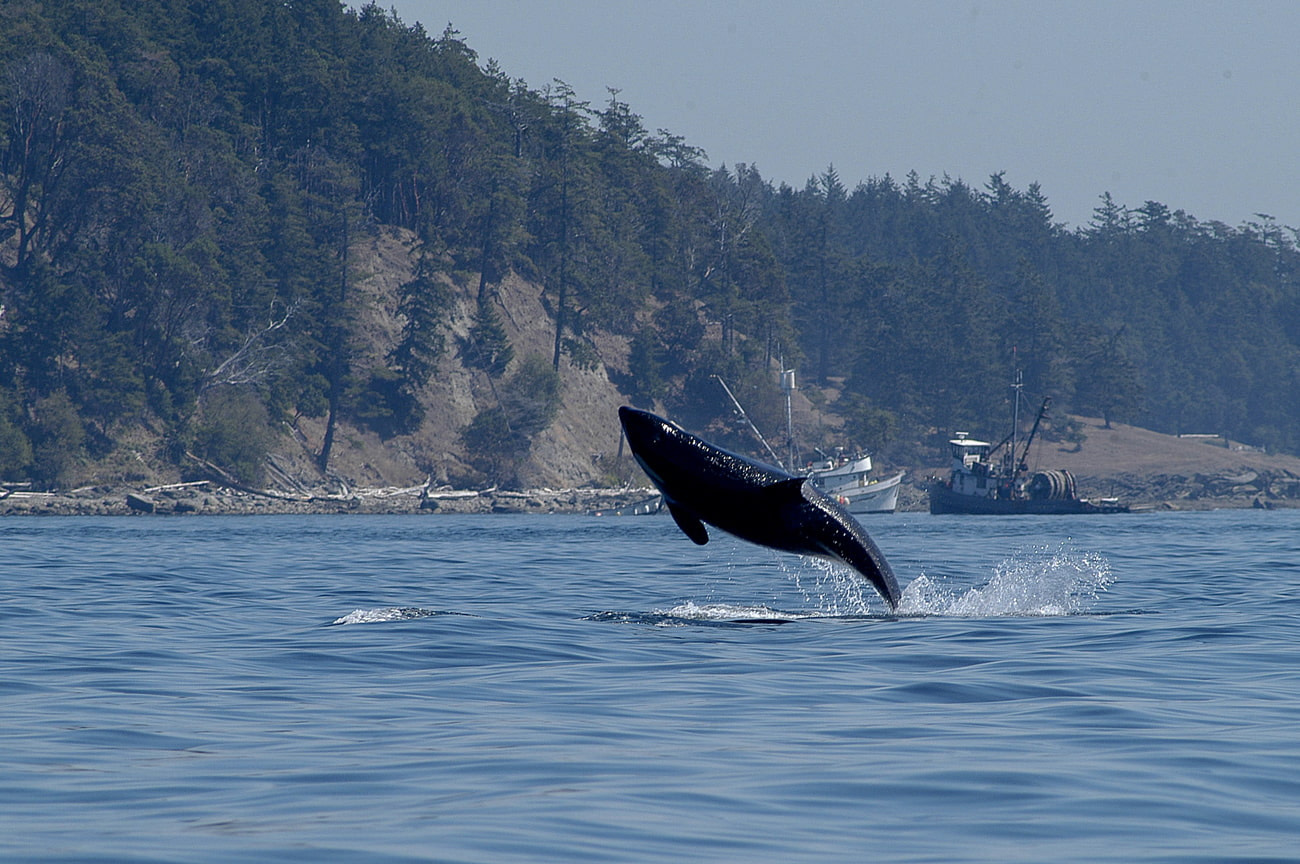 The orca's common name, "killer whale," is a bit of a misnomer and has given the orca a bad reputation. First, they're technically not whales but are actually dolphins – and they take the cake as the largest member of the family. Second, while ancient sailors dubbed them "killers" for their tendency to prey on large sea creatures, a wild orca has never killed a human. That said, as powerful apex predators, they feed on everything from tiny squid to great white sharks.
Easily identifiable with their distinctive black and white bodies, orcas travel far and wide across the globe. One of the most dependable places to see them, however, is the San Juan Islands in Washington State. Three tight-knit orca pods can be found in this stunning and ecologically diverse region of the Pacific Northwest, and to see such intelligent and highly social animals in the wild is something you are not soon to forget.
Katmai National Park, Alaska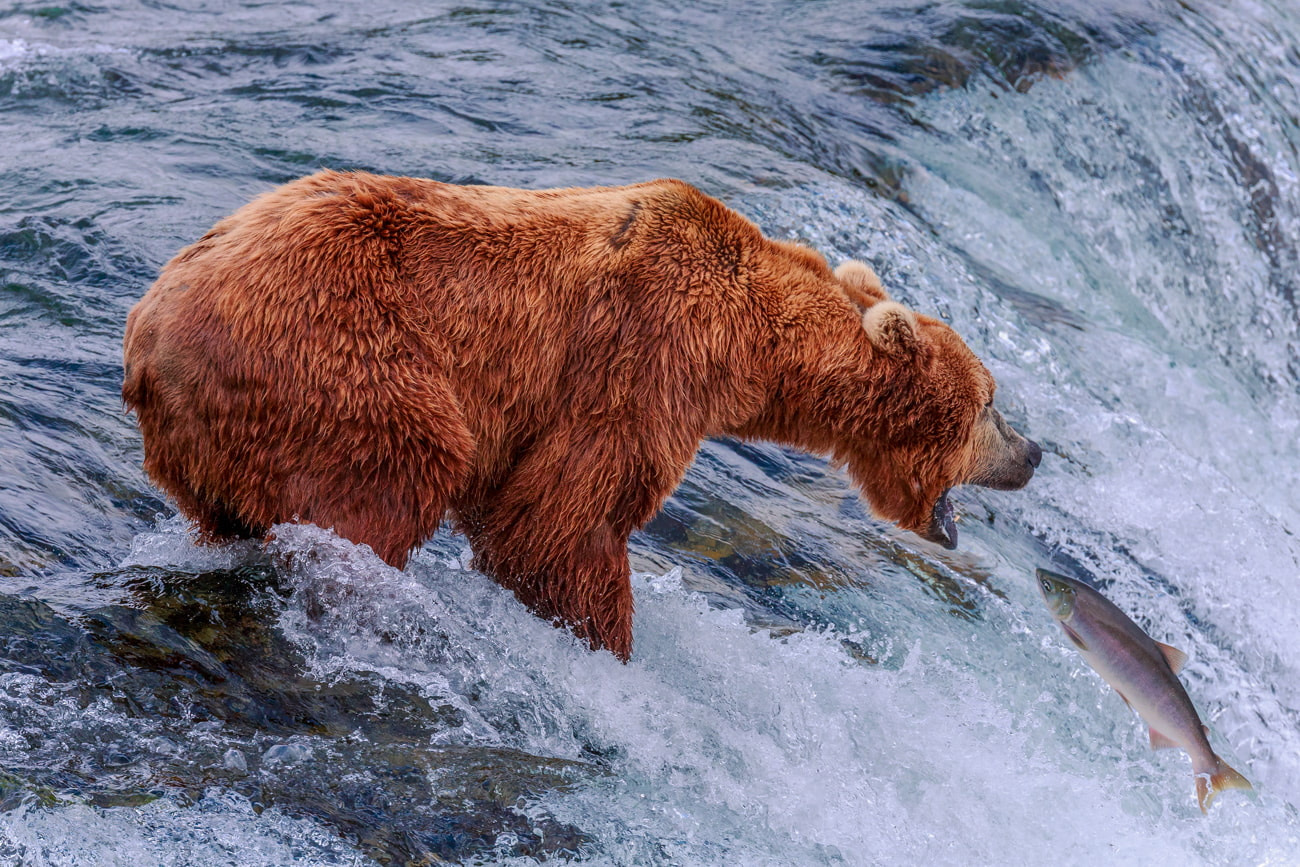 Imagine being in the forest and stumbling on dozens of ginormous grizzly bears standing belly-deep in the river, catching a seemingly endless supply of salmon as it propels backwards out of the water. At Brooks River, a few hours south of Anchorage, Alaska, you can.
From June to October, grizzlies set up camp at the river and eat their weight (and sometimes more) in salmon to prepare for winter. In fact, bears get so bulky that each year the National Park Service celebrates Fat Bear Week, where "all bears are winners, but only one true champion will emerge." The task is simple: become the fattest bear. We, humans, can create sports-style brackets and cast daily votes until, after seven full days of bulking, the chunkiest bear is named.
For those keen on seeing these hefty bears firsthand, journey into the Alaskan wilderness and enjoy a mesmerizing show that demonstrates the incredible and indelible strength of the grizzly.
Islands of Hawaii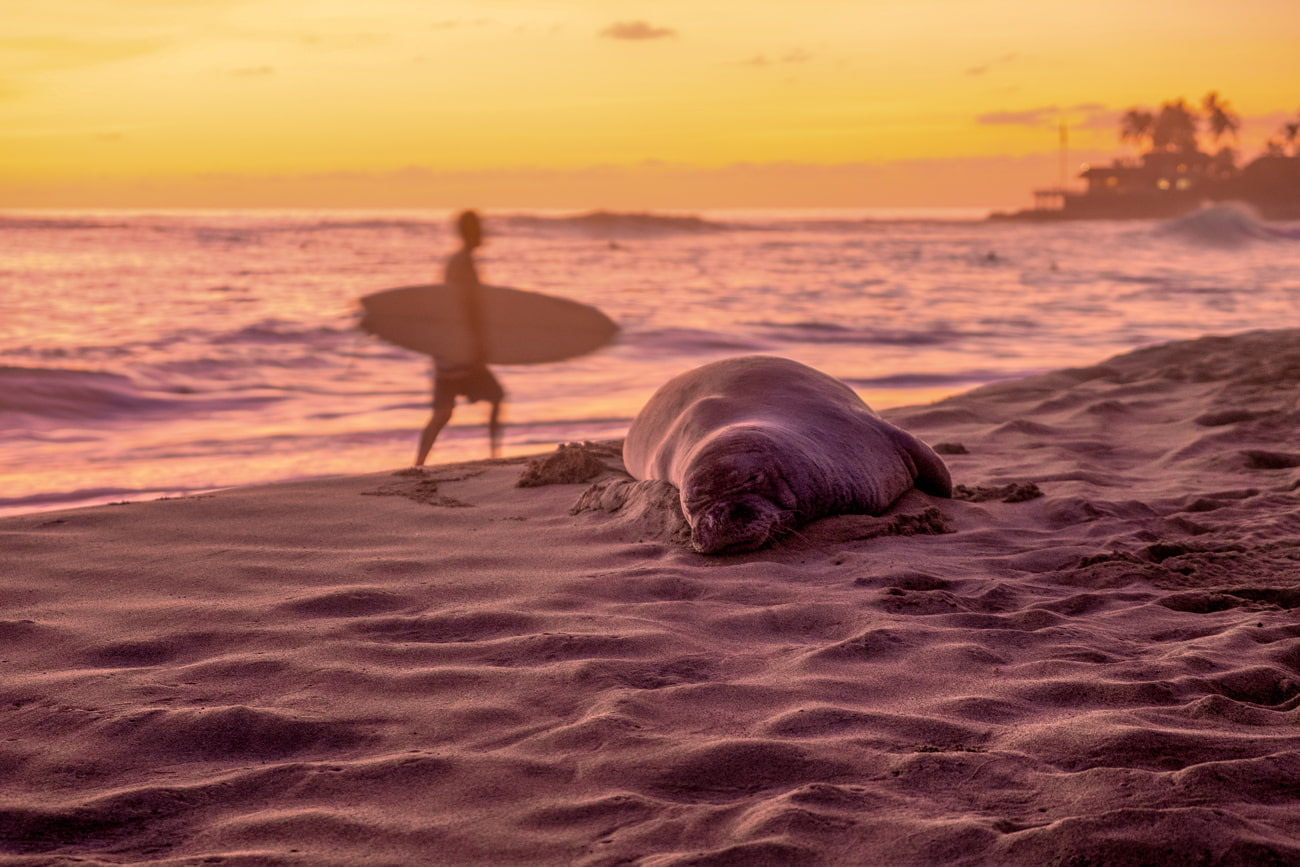 With two distinct worlds to explore, one on land and the other underwater, Hawaii has earned its reputation as a natural paradise. No matter which island you visit – and it's near impossible to decide on just one – wildlife is seen in staggering abundance.
Maui's Olowalu Reef offers a unique ecosystem with colorful coral and tropical fish, while Monk seals, which are native to Hawaii, can be seen on Kauai. Throughout the islands, snorkelers can swim alongside sea turtles and manta rays, and bottlenose and spinner dolphins are also frequently sighted. If you're lucky, you may even come face-to-face with the official state fish, the humuhumunukunukuapua'a.
Eager to see whales? Visit in Autumn, when nearly 3,000 humpbacks pass through on their annual migration, stopping in Hawaii's warm waters to mate and give birth.
Sandhill Crane Migration, Nebraska
Known for its endless plains and flat stretches of prairie, Nebraska may not be the first (or even twentieth) state that comes to mind for wildlife experiences. Yet every spring, bird enthusiasts flock to the Great Plains to witness the spectacular Sandhill crane migration.
Having remained in their present form for 2.5 million years, Sandhill cranes are among the world's oldest birds, and since the last Ice Age, they have used Nebraska's nutrient-rich North Platte River as their migratory pitstop. From February to April, some 500,000 of them (nearly 80% of the world's entire crane population!) arrive at the river's edge to rest, mate, and refuel before heading north.
To woo the ladies, males conduct elaborate dances involving an array of hops and leaps, as well as displaying their impressive 1.8-meter (6 foot) wingspan. Bird lovers delight in this daytime dance spectacle, while photographers relish in sunrise and sunset when the entire flock leaves and returns from feeding.
Black Hills, South Dakota
Before early settlers tramped through the prairie with dreams of striking it rich during the gold rush, millions of bison roamed America's heartland. As settlers moved west, the bison population was decimated, both as a food source and for sport.
Today, the rolling plains of Custer State Park, a wildlife refuge in South Dakota's Black Hills, is one of the best places to view bison. Here, a herd of 1300 – considered the world's largest – thunders across the grasslands, their burly 907 kg (2,000 lb.) bodies spitting up dry dust as they pound the earth.
Travel in spring to see adorable calves be born, or opt for September to feel the ground quake during the annual bison roundup that evokes true Americana vibes. In addition to bison, Black Hills is home to pronghorn antelope, bighorn sheep, and prairie dogs galore.
Glacier National Park, Montana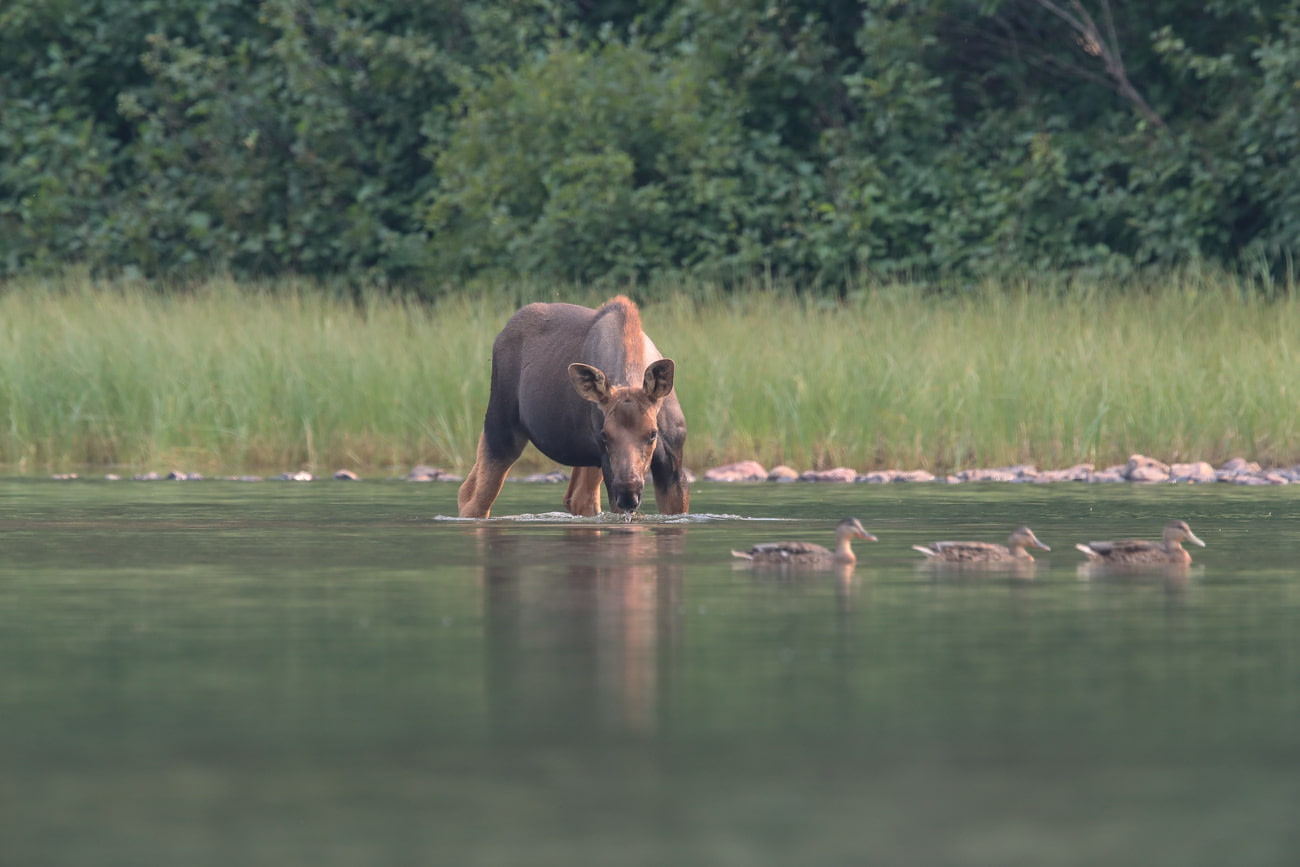 A trip to Glacier National Park feels like stepping back in time to when America's wilderness was pristine and wholly untouched. From towering, snow-capped peaks and lush valleys to refreshing lakes and forests, animals thrive within the park's remote landscape.
With over 700 miles of trails to explore, visitors encounter a smorgasbord of flora and fauna. Look to cliff sides and rocky slopes to witness the nimble mountain goat trapeze past, or head to marshy waters to see moose as they feed. With antlers that stretch up to 1.8 meters (6 ft.) and standing nearly 2.1 meters (7 ft.) tall, moose are certainly hard to miss!
Grizzly bears, Glacier's most popular locals, are also found throughout the park, though hopefully, you only see them from afar while they munch on berries and nap in flower-lined meadows.
California Coast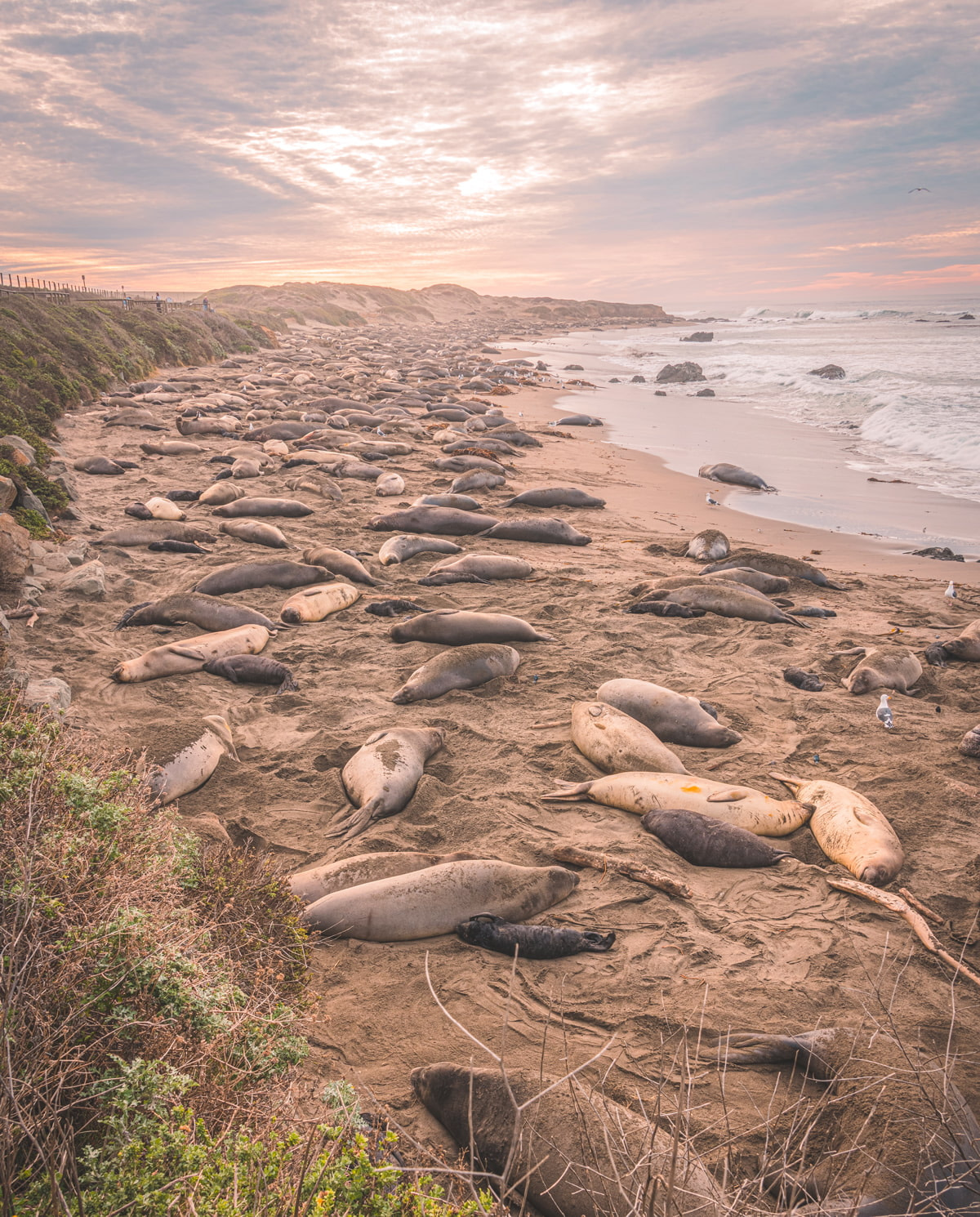 California's picturesque coast is ripe with marine mammals, and a road trip along Highway 101 is the ideal way to take it all in. Be sure to visit Monterey for an impressive spectacle of playful California sea lions, and also Morro Bay to see adorable Southern sea otters float lightly on their back.
Reyes Point, an hour north of San Francisco, is another must-stop. Here, the world's largest seal, appropriately named the elephant seal for its massive size and trunk-like nose, lounges on sun-soaked shores. Mating season starts in December and brings a large concentration of seals – nearly 2500 of them! – and come February, chunky seal pups pile up on the beaches.
Everglades National Park, Florida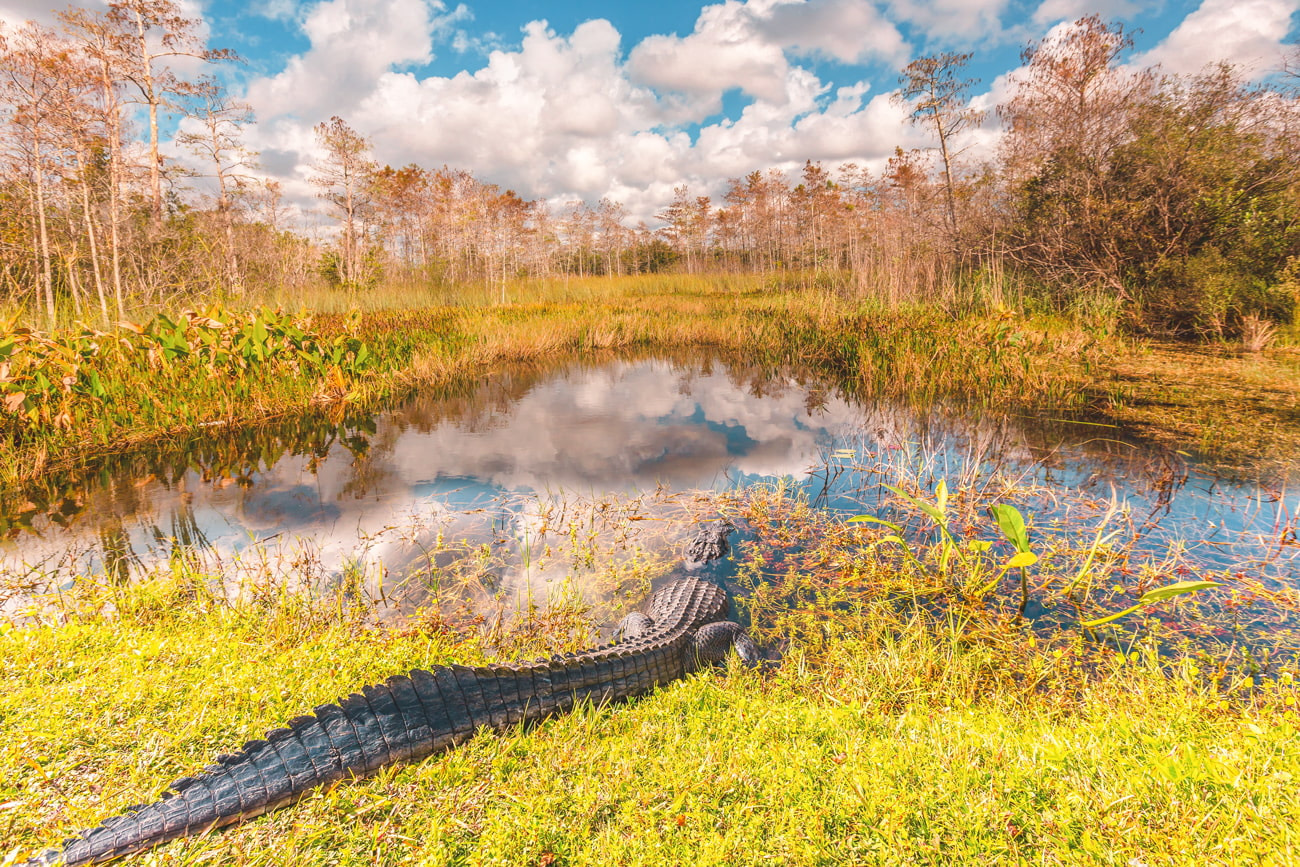 Make a beeline to Everglades National Park, a semi-aquatic environment in south Florida, where a variety of animal species awaits. You'll see white-tailed deer, turtles, and wading birds like the stoic wood stork and the colorful roseate spoonbill, but the main star of the show is, of course, the American alligator.
Reaching upwards of 4.5 meters (15 feet), alligators, whose name derives from the Spanish word for lizard, "el lagarto," are North America's largest reptile. Over 200,000 live in the lush mangroves and grassy marshes of the Everglades, and the best time to see them is at the cusp of seasons. Between late winter and early spring, temperatures rise but water levels remain low. This combination encourages wildlife to congregate on shores and makes them easy to spot.
Kenai Fjords National Park, Alaska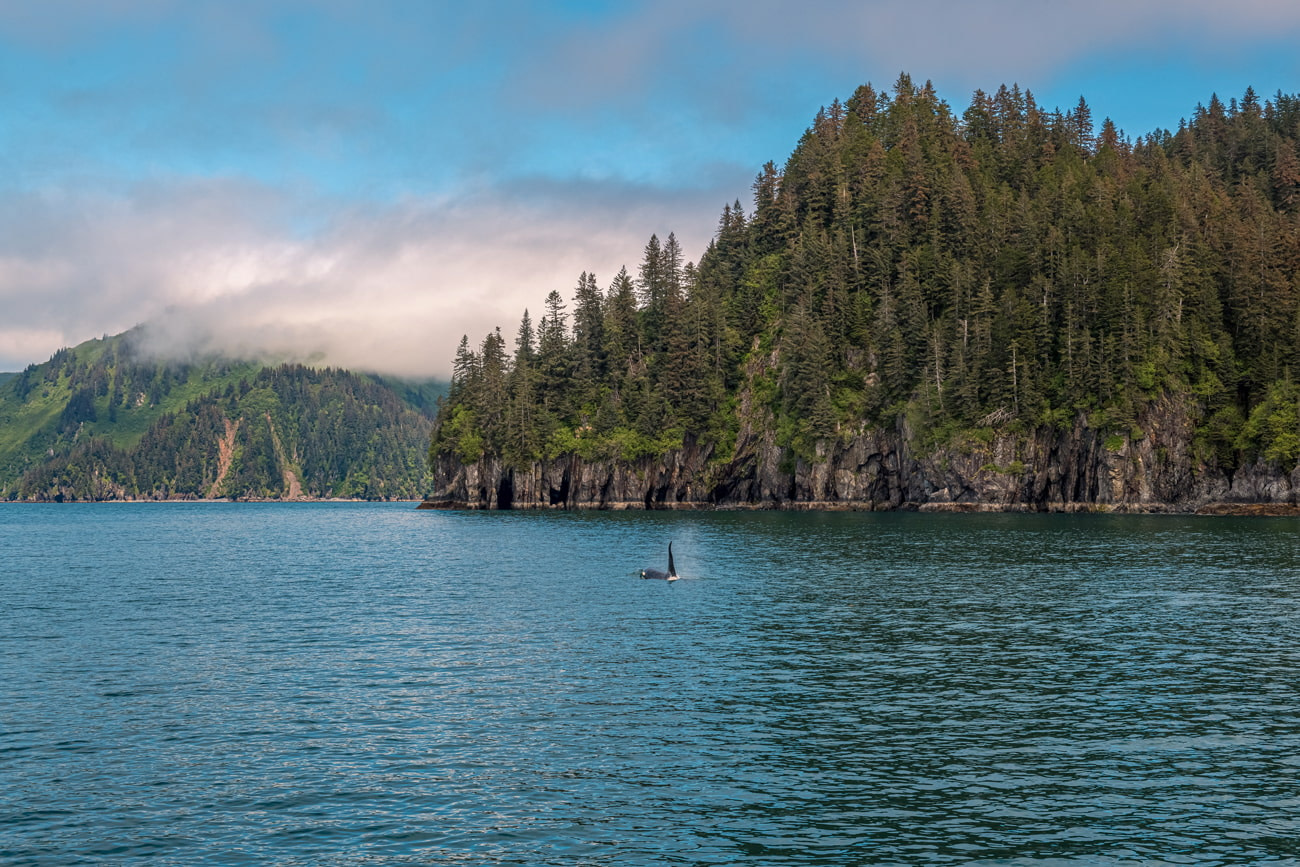 For a land teeming with life, look no further than Kenai Fjords National Park in southeast Alaska. Whether exploring the small town of Seward or kayaking in Resurrection Bay, a ridiculous amount of animals (and amazing scenery!) is on constant display. One of the best ways to see it all is via a small boat cruise.
While sailing through the fjords, you will see wildlife above, beside, and below you. Birds, like the puffin and bald eagle, weave through the air, sometimes crossing paths with mountain goats scaling cliff sides. Playful porpoises dive in and out of the water as steller sea lions sunbathe on rocks and harbor seals cool down on ice floes that float by. Orcas and gray whales also make an appearance and are especially delightful to see.