Called the Land of the Eagles, or Shqipëria to its citizens, Albania is a vastly underrated Balkan country abutting the Mediterranean. While not quite yet the tourism titan like France or Spain, this humble European nation is right on the verge of a boom; the world will soon discover its clean sandy beaches, bustling modern cities, and seemingly endless mountain ranges.
Fans of Italy and Greece, in particular, should make a point to visit Albania. If you enjoy the archeological sites and the historic architecture of the Ionian peninsula, there are plenty of attractions in Albania to excite you. And if you've fallen in love with Italy's food, wine, and coffee cultures, you'll be thrilled to find out that they enjoy all of these delights in spades just across the Adriatic.
So, if you're wondering if Albania is worth visiting, then the answer is YES!
If you need some more convincing, read on. Much more than the sum of its parts, Albania is a fascinating country to explore, and here are just a few reasons you should plan on visiting right away.
You'll get much more for your money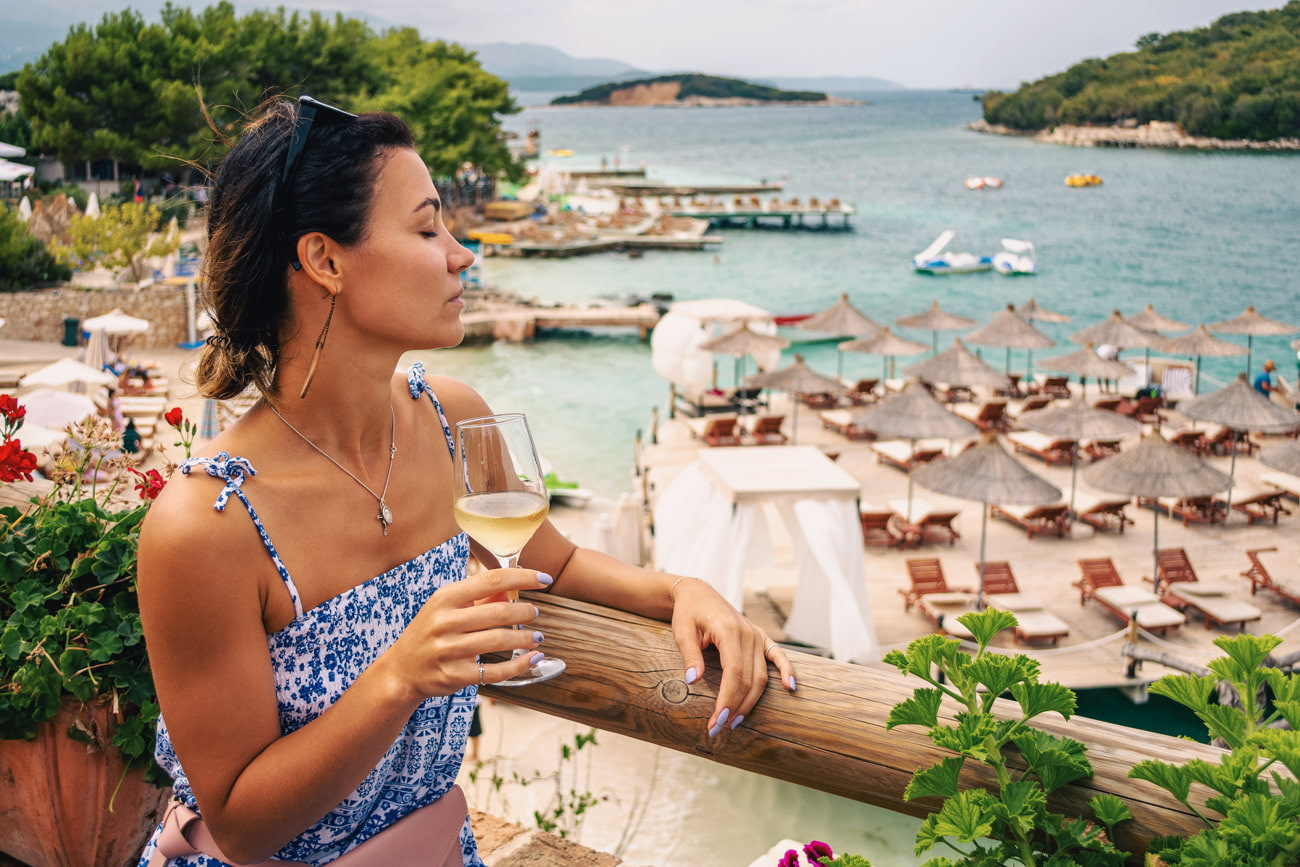 The Dollar, the Euro, and the Pound are all fairly strong against the Albanian Leke, so a trip to Albania can be extremely economical. This is a country where rooms in luxury hotels can be found for as little as €50, and a draft beer at a bar is usually about €2 or less. When you consider how much there is to see in the country, it presents an incredible value.
You'll encounter generous, friendly locals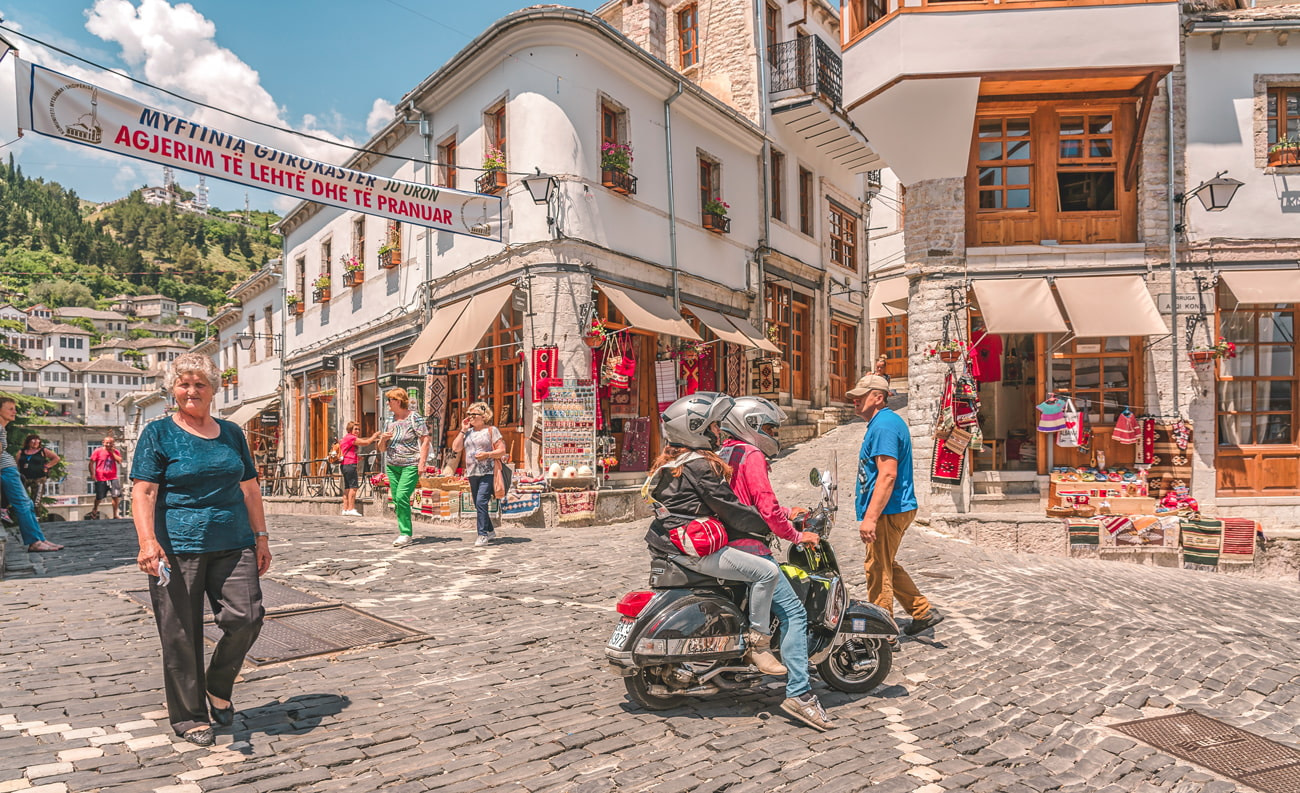 While known for their fiery debates and boisterous personalities, Albanians are actually very welcoming to tourists. They are genuinely excited to share their unique lands and traditions, and appreciate when folks visit, especially if you enjoy a spirited conversation over food, drink, and coffee.
Like other countries in the Balkans and around the Mediterranean, Albanians are a social people: they are known to linger to chat with shopkeeps and are fans of an evening stroll, sometimes just to see who they might run into. Even if you don't speak Albanian, a smile and a wave will get you a long way, and you might just get invited to the table.
You'll find plenty of spirits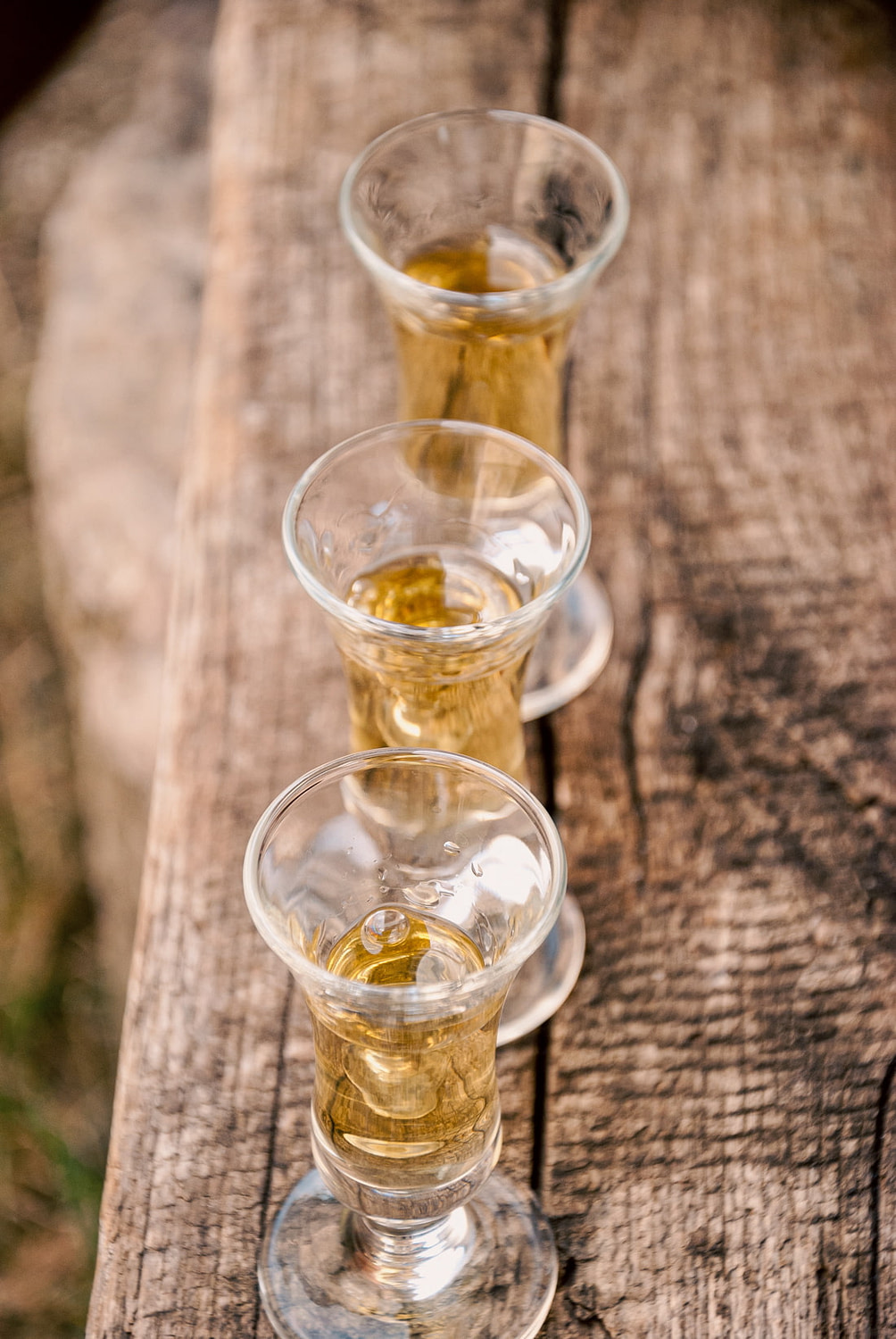 It's no secret that Albanians like to drink; alcohol is a part of holidays, gatherings, and often just a regular evening. But alcohol production in Albania has a long and rich history, with their viticulture alone spanning at least the last 3,000 years.
It may feel surprising that Albania has several wine regions, but it's a country with a similar climate, topography, and latitude of neighboring Italy, long a titan of wine production. While Albania's claims to fame are a few of their standout red varietals like Vlosh, Serinë, and Kallmet, they're no strangers to white wines by any means.
The real standout here, however, is their unofficial national drink: raki. These types of liquors distilled from fruit are popular all over the Balkans, and Albania's entry is most frequently made from grapes or plums, though there are regions where they use berries, apples, or stone fruits. Commercial varieties are readily available at bars and grocers, but be careful if you're trying the homemade stuff: they are known to be much stronger than you might think, sometimes upwards of 50% alcohol.
But one of their most beloved tipples isn't local at all, but rather on loan from Italy. The beloved Fernet Branca might be more popular in Albania than where it's produced, and even small bars will generally have at least one bottle on hand. While the flavor is divisive, it's usually enjoyed as an after-dinner dram, and you can use your time in Albania to grow accustomed to it.
You can explore its incredible capital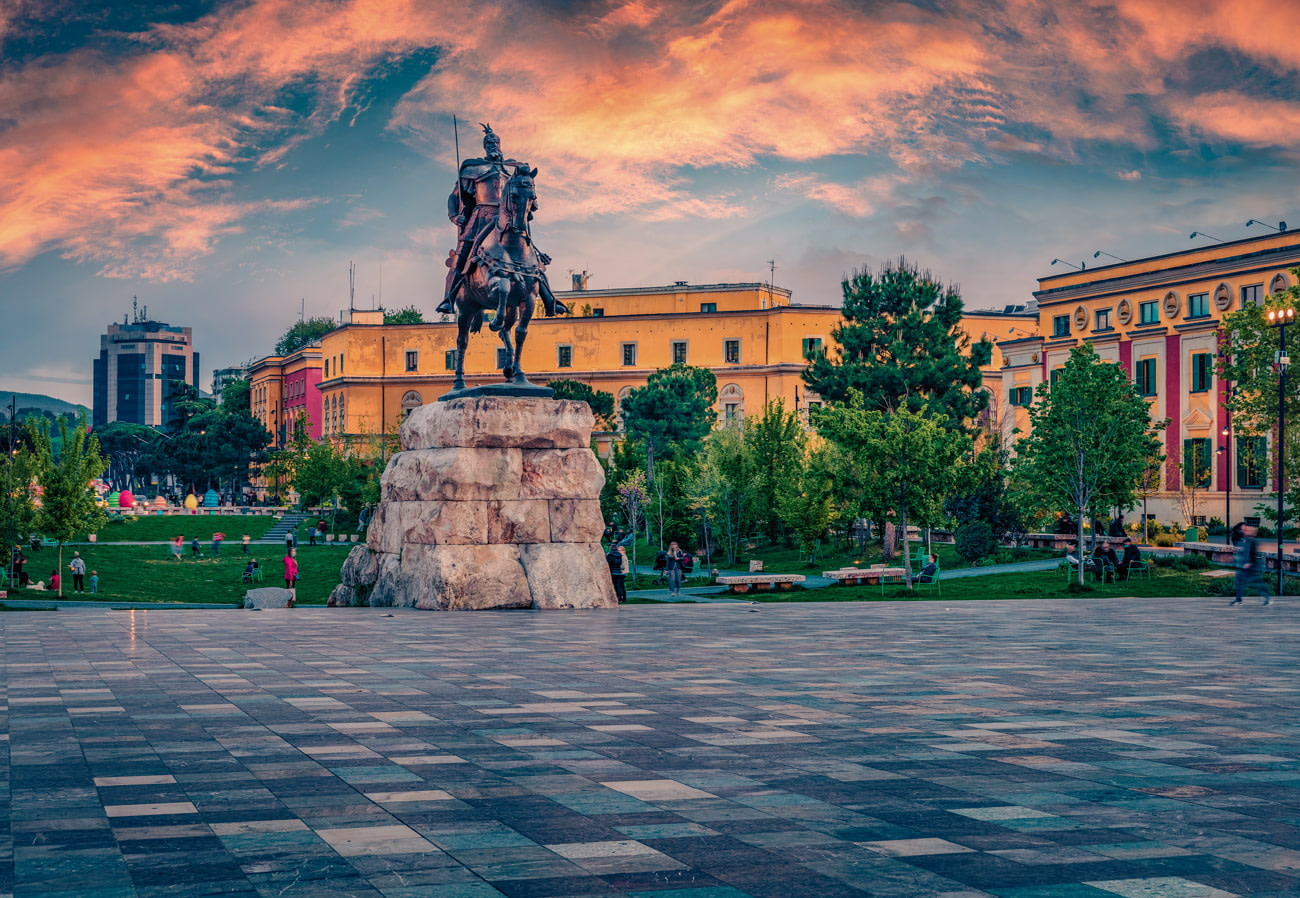 Cloaked in mystery during the years the country was a socialist regime, Albania's colorful capital Tirana is now a vibrant, bustling city eager for tourists to visit. With loads of independent businesses, co-working spaces, an established coffee and cocktail culture, and a strong connection to the arts, Tirana might be the perfect European capital to enjoy a city break.
In the summer, produce stands and farmer's markets are overflowing with fresh local produce, and buskers dot Skanderbeg Square. In the winter, the Dajti Express funicular, departing just 15 minutes from central Tirana, can bring you to the upper echelons of the region's highest peak for a fun day in the snow.
You can indulge your appetite
Combining the best of classic Mediterranean and Balkan cuisines, Albania's food culture is a multiethnic journey that even the most discerning palates will relish. Fans of Turkey's kofte, Serbia's burek, or Greece's baklava will be pleased to find out that Albania has its own delicious version, and many Italian staples are fervently popular and often exquisitely prepared.
Domestic delights abound as well. Sarme, cabbage leaves stuffed with meat and rice, and tavë kosi, chicken, or lamb, baked in yogurt, can be found on the menus of most traditional restaurants, especially during lunch. And the country's location right on the sea means you'll be able to enjoy some of the freshest seafood in the world. A trip to Albania is worth it just to try kaçkavall alone; this is a yellow farmers' cheese that can be added to a salad, baked until gooey, or even more decadently, fried until golden brown.
You can get away from it all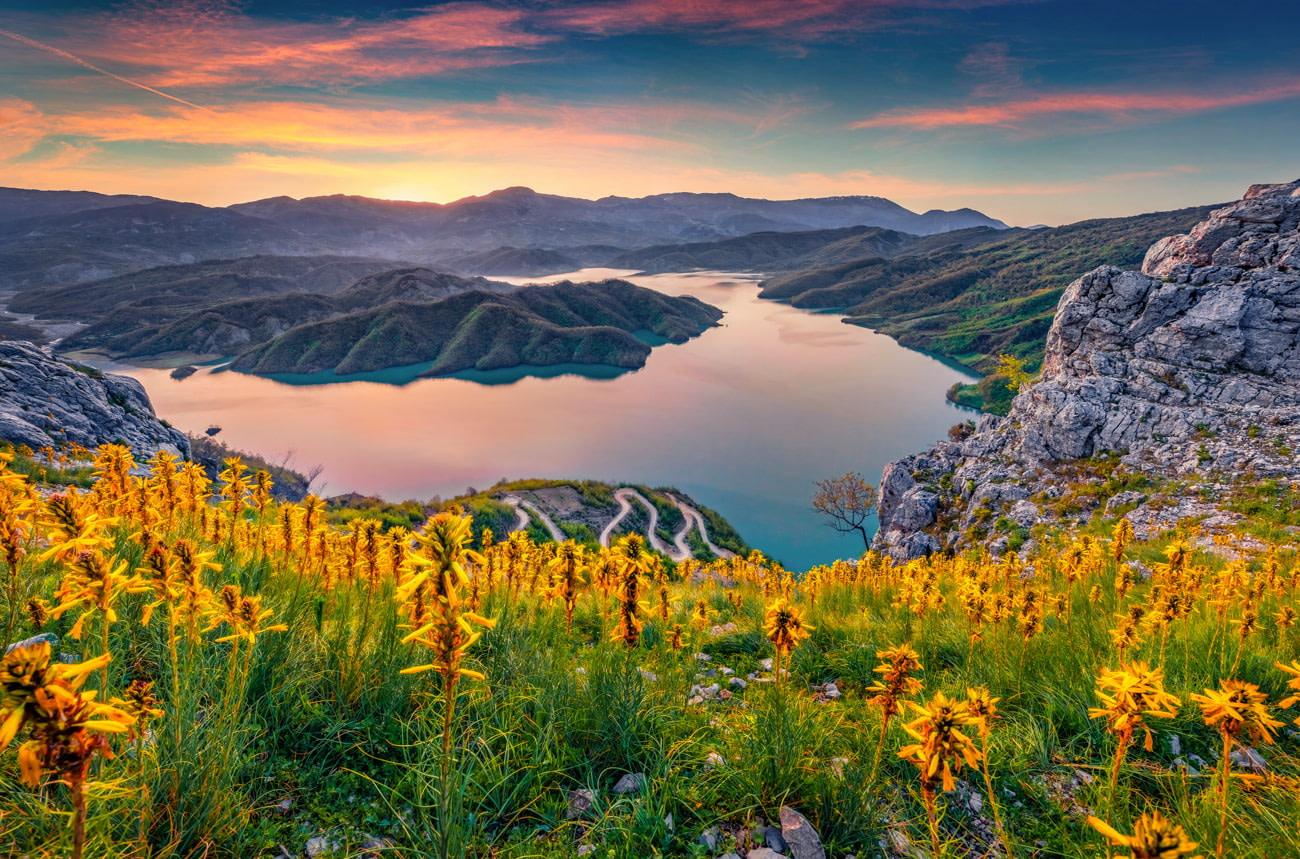 Within the stunning landscape of Albania are a shocking 15 national parks featuring all different terrain: some are mountainous, some beachy, some rife with archeological treasures, or home to an adventure park for kids. While the variety of parks certainly offers options to suit nearly everyone's tastes, they are uniquely packed into this relatively small country, allowing you to see multiple of them even if you're only coming for a short trip.
You'll never have to go without a buzz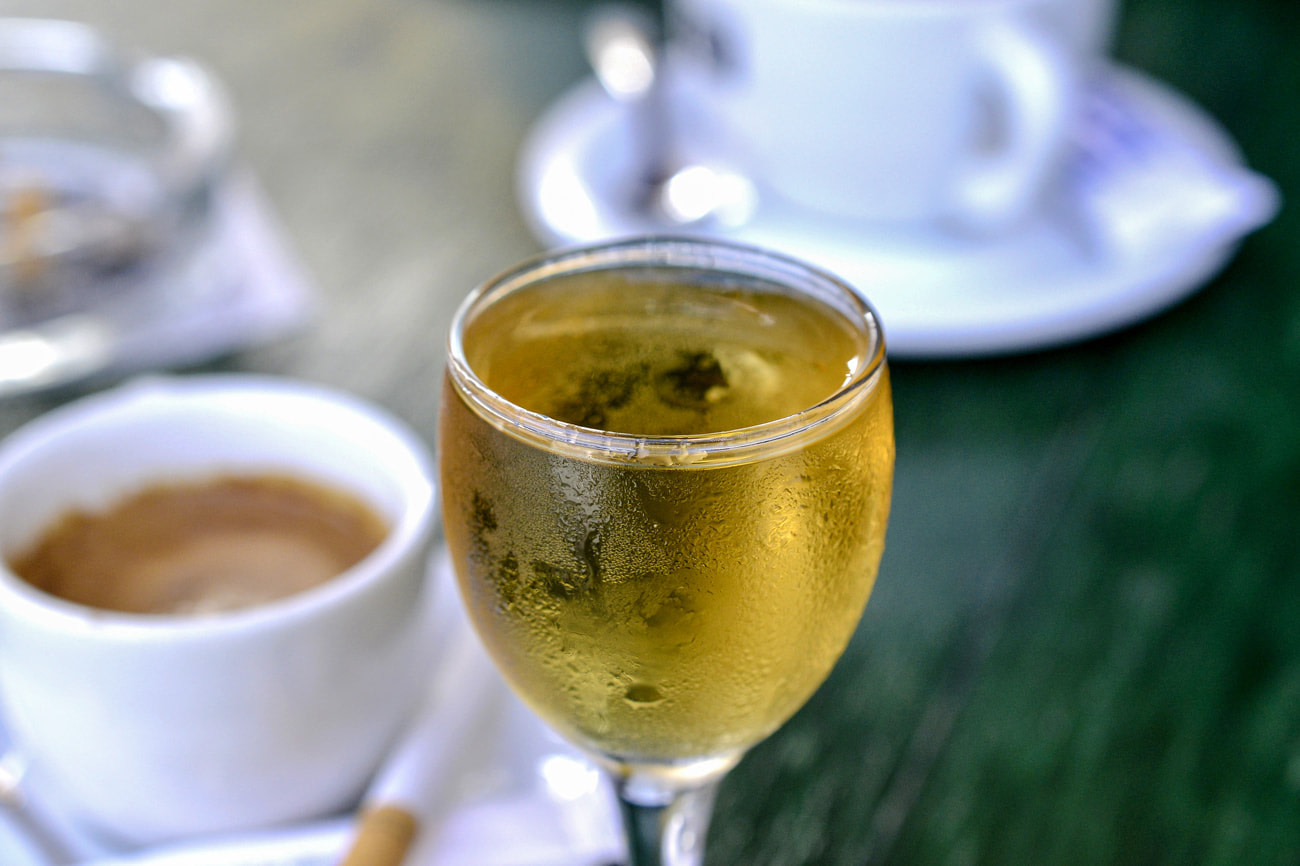 Like any other nation bordering the Mediterranean, Albania's coffee culture is an integral part of life. While the coffee brewed at home will almost always be prepared on the stovetop in a xhezve (the Albanian version of a Turkish coffee pot), when you're out and about, you will have significantly more options. Borrowing traditions from Italy and newly embracing the Western third-wave, Albania's coffee shops are varied and plentiful.
If you want to take your morning cup Albanian style, you'll want to accompany your small, black coffee with a wee bit of raki. If you're not used to such a strong drink so early, it may take some getting used to, but it is rumored to be good for your health and fortitude, according to Albanian tradition.
You'll get to work on your tan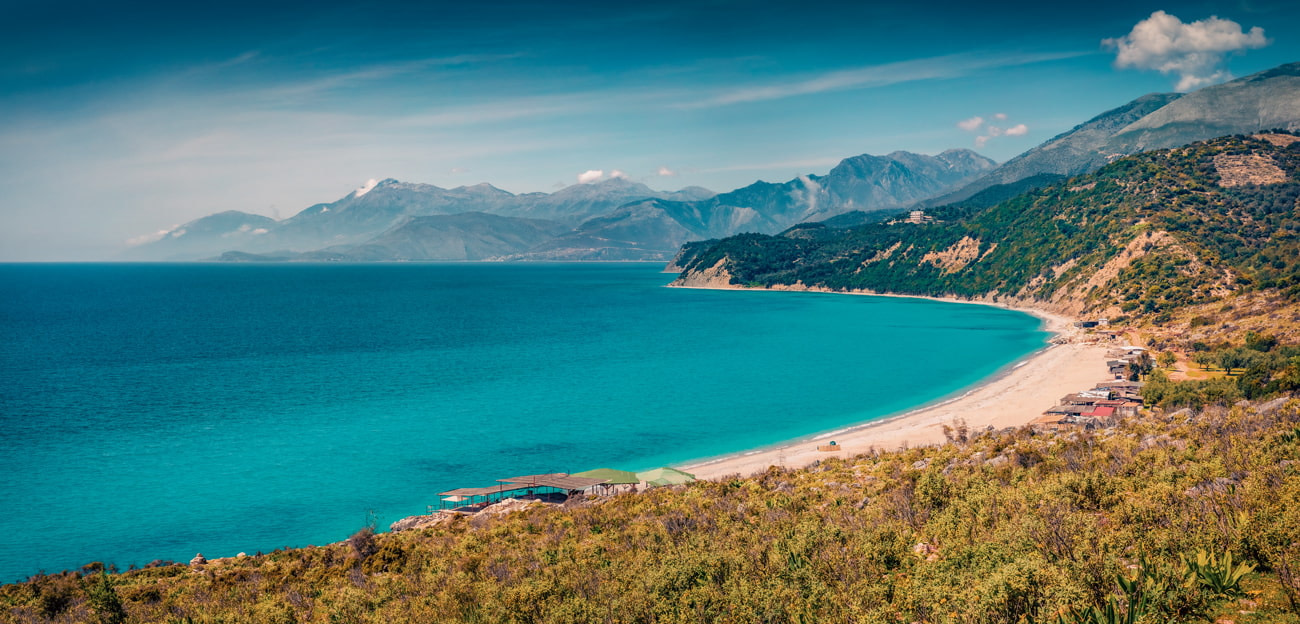 In southern Albania, along the Ionian Sea, are some of the most pristine beaches, turquoise waters, and picturesque towns in all of Europe. There are two main distinct regions, one centered around Sarandë and the other around Vlorë. Outside of Tirana, these are the most toured cities in the nation, so you'll find plenty of infrastructure for visitors, like hotels, currency exchanges, and travel agencies, but without the crowds of Thessaloniki and Santorini. Collectively called Bruga, the southern coast of Albania offers everything you could want in a beach vacation, sans hordes of tourists.
You can ride the slopes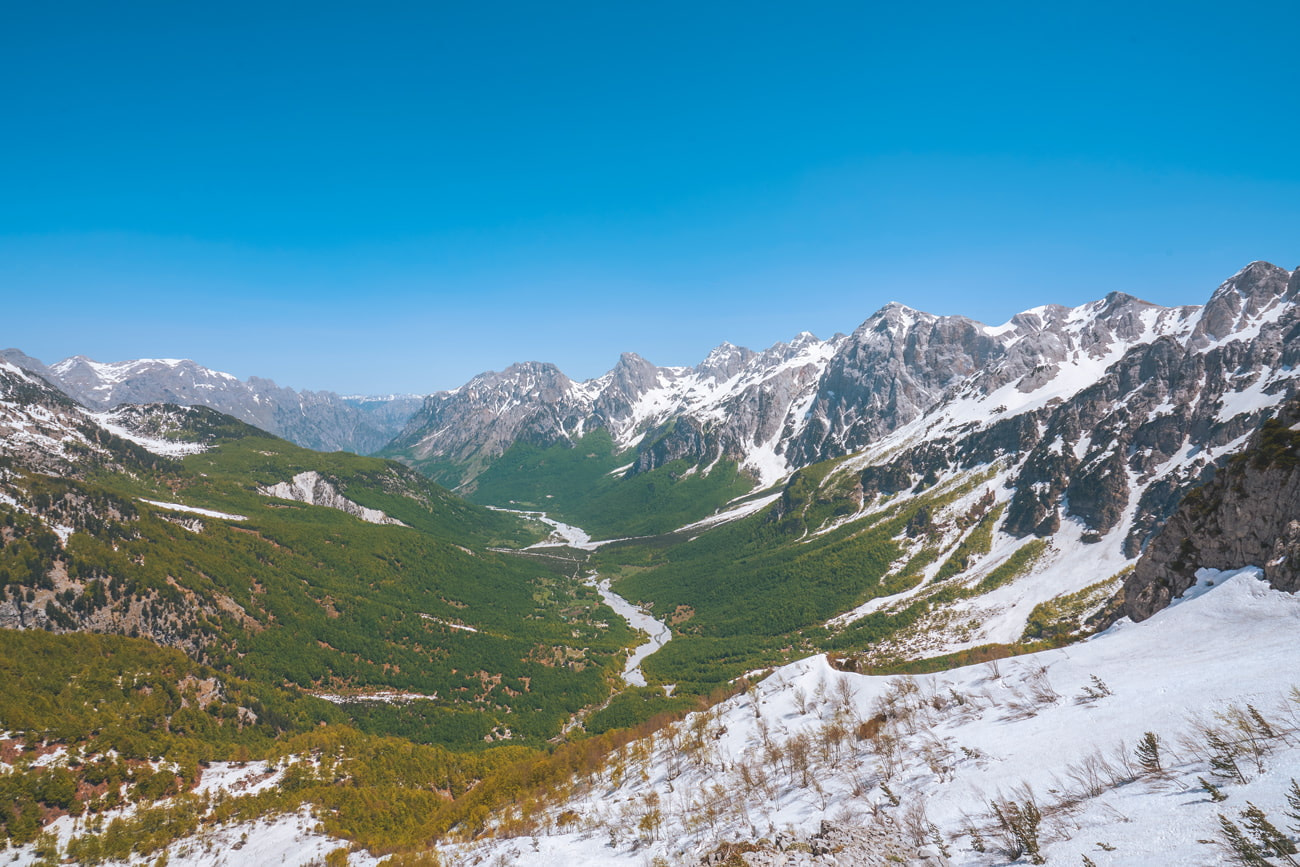 If you've never visited Albania, you may be surprised to find out that over 70% of the country is covered in mountains and has an average elevation of well over 2,000 feet. The highest peak in Albania is Korab, which straddles the border with North Macedonia in the north, standing more than 9,000 feet tall.
As in many countries, mountains mean skiing. Most of Albania's ski resorts are situated near Korca and are known for being some of the most affordable in Europe.
One of the most popular ski areas is right near Dardhë: Bigëll ski resort. With only two lifts – one of which is a simple rope-tow – it may not be the most extravagant resort in Europe, but with easy runs, comfortable lodges, and rock-bottom prices, this may be the perfect place to bring the whole family.
You can find history all around you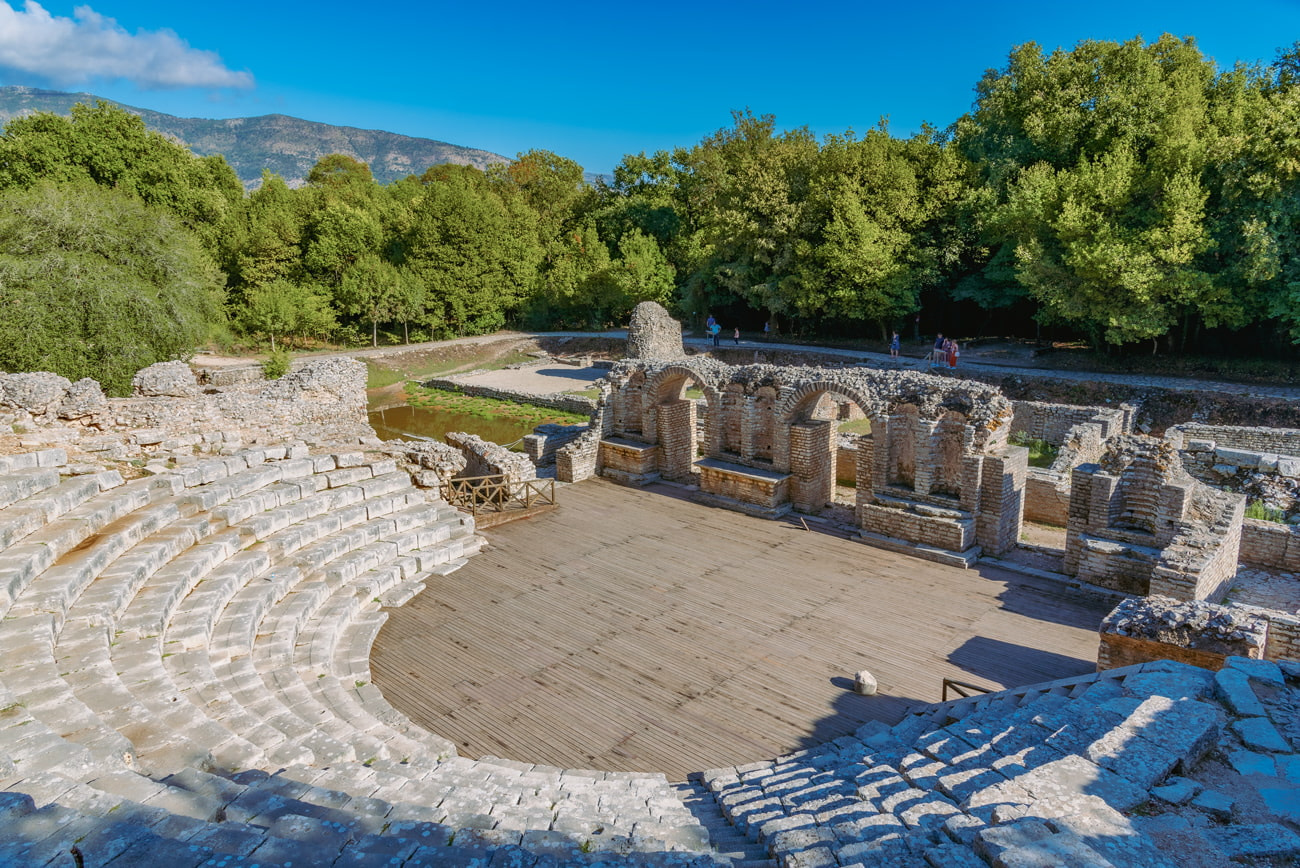 What we now call Albania has seen many different occupations, leaders, and visitors, with a long and storied history of wars and conquest. Even as a visitor today, you can see these stories with your own eyes, be it by checking out the Durrës Amphitheater or ogling the Soviet tenements in Tirana.
At Butrint Archeological Park in Southern Albania, you'll find ruins built by the Greeks, Romans, Venetians, and the Byzantines, all spread across one of the largest Archeological parks in the Balkans. And showing more recent evidence of Albania's convoluted history, you can still find thousands of the concrete bunkers that still dot the country, left over from the Hoxha administration.