In the United States, few things are as quintessential as the great summer road trip. Showcasing America's natural beauty are 63 diverse National Parks, and with so many options, it can be challenging to decide which to visit first. Will you cruise along the sun-soaked coast? Escape to the forest and climb mountain peaks? Wander among epic rock formations in the high-desert?
Whether you have a week to explore one park or plenty of time to pack in a few, here are the best US national parks to road trip this summer:
Glacier National Park, Montana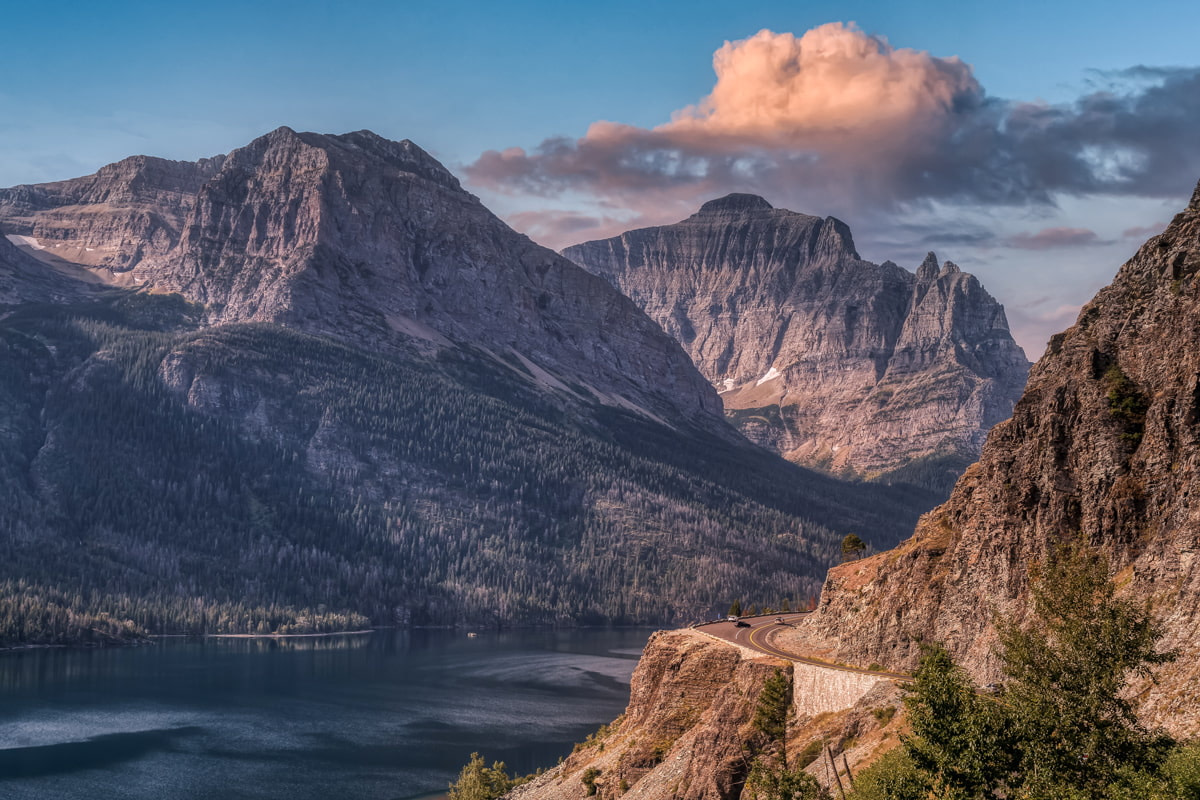 The northwestern corner of Montana is home to Glacier National Park, a one million acre natural playground that reaches right to the doorstep of Canada.
A summer road trip through Glacier offers extraordinary scenery around every bend, especially on the famous Going-to-the-Sun Road, a 50-mile highway that connects the west and east portions of the park. Along this route, you are privy to nature's incredible handiwork, which after millions of years of glacial activity, has carved deep valleys, seering blue lakes, and steep peaks that touch the clouds.
With over 700 miles of trails sprinkled throughout the park, hikers and bikers rejoice. Its trails zigzag past string bean-shaped lakes and traverse through forests and sprawling meadows. A plethora of wildlife can be spotted, too, including mountain goats and bighorn sheep, as well as Glacier's most popular local: the grizzly bear.
Utah's Mighty Five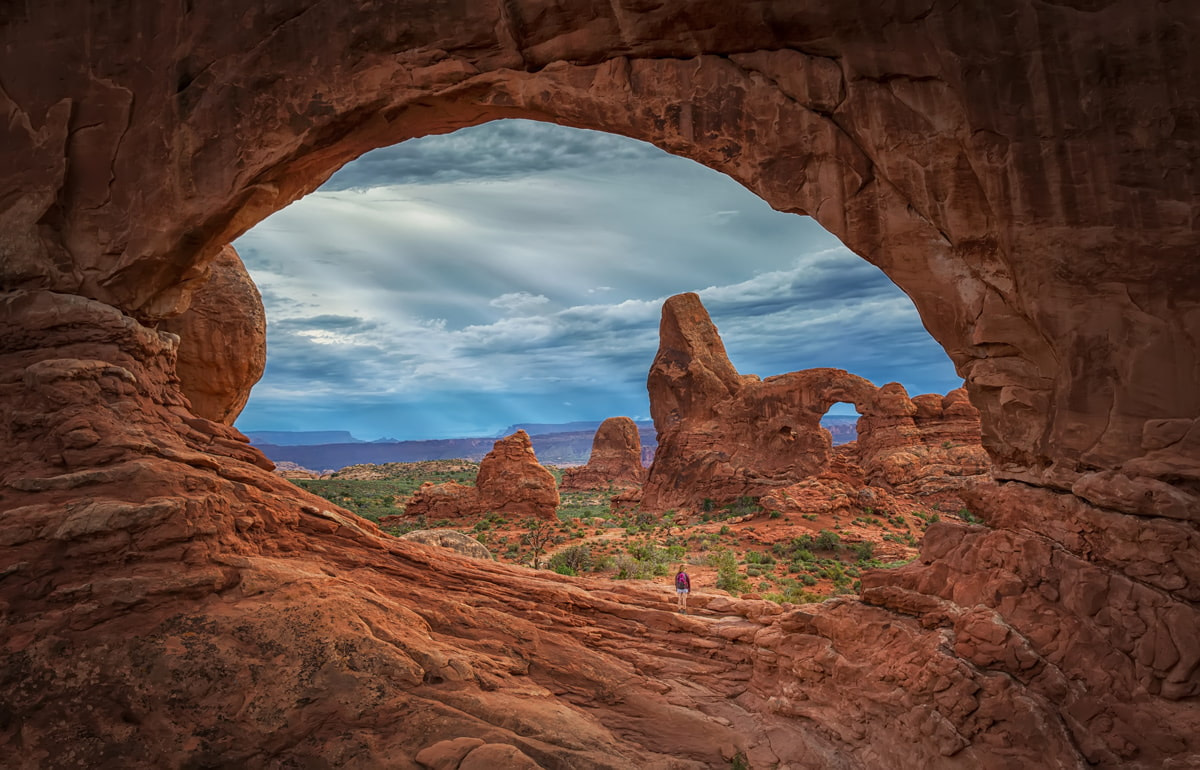 For a comprehensive tour of America's finest desert landscapes, make a loop of Utah's Mighty Five National Parks: Arches, Canyonlands, Capitol Reef, Bryce Canyon, and Zion. From canyon treks among million-year-old rocks to setting eyes on iconic geological formations, this road trip is unbeatable.
Your first stop is Arches National Park where you can endlessly "ooh" and "ahh" at its 2,000 unique sandstone structures with enticing names like Balanced Rock, Delicate Arch, and Fiery Furnace. This park is best explored via short nature trails, which is convenient considering that the heat of summer can be daunting (though if you're undeterred by the heat, there are plenty of longer trails to discover!).
Next up are Canyonlands and Capitol Reef National Parks, the most remote of the group. Canyonlands is replete with – you guessed it – an abundance of dramatic canyons, while Capitol Reef offers expansive desert landscapes brimming with buttes, mesas, and spires. Further on is Bryce Canyon, home to the famous orange hoodoo rock columns, and its neighbor, Zion National Park, a diverse high-desert oasis packed with soaring cliffs, iconic hikes, and rolling rivers that slice through canyons like butter.
Badlands National Park, South Dakota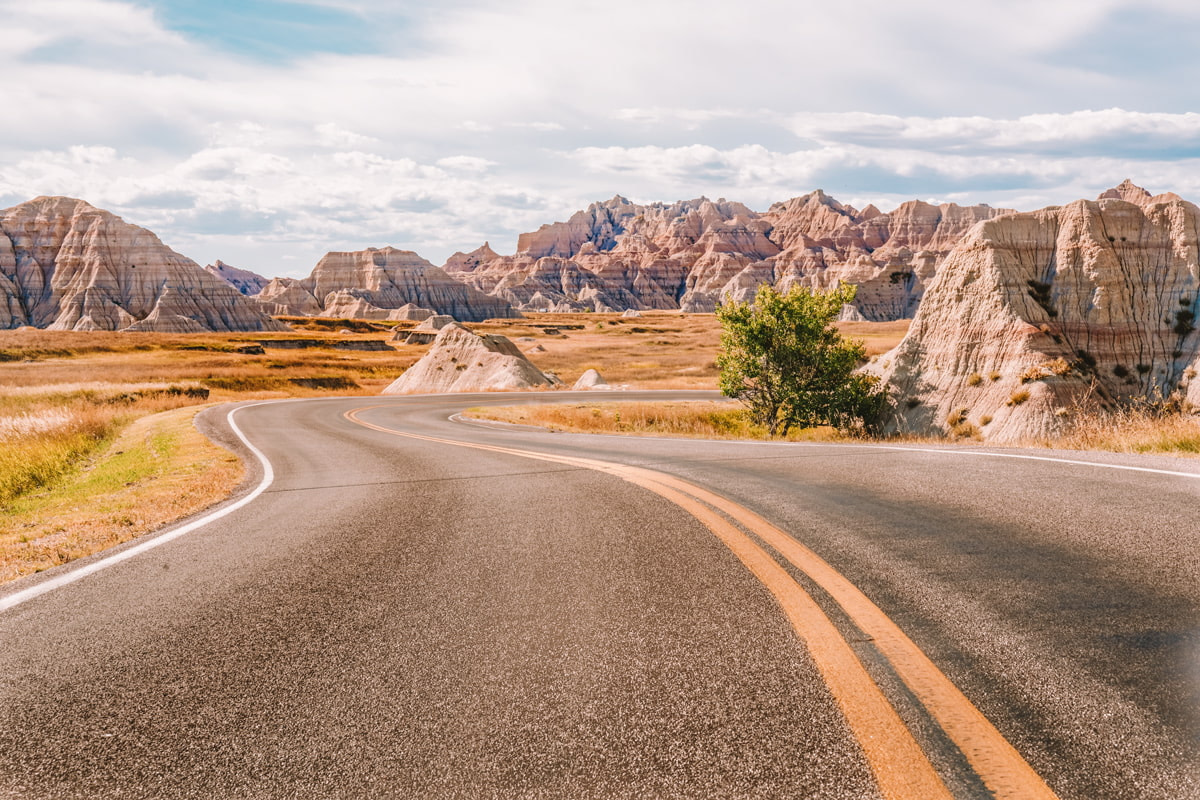 South Dakota may not be the first place that comes to mind for a U.S. road trip – and the name "Badlands" doesn't help its reputation – yet this underrated gem delivers a phenomenal experience full of nature and history.
Drive the scenic Badlands Highway Loop Road and take in the constant views as it twists and turns past the park's unique geological formations and quintessential rugged rock cliffs. While crossing the endless prairie, you may even encounter a few locals: bighorn sheep, bison, and the ever-so-adorable prairie dog. For sunrise and sunset, make sure to park yourself at one of the park's many panoramic overlooks to witness the colorful spires light up like magic.
The Badlands can certainly keep you busy but nearby prominent spots also beckon; Mount Rushmore, Wind Cave National Park, Custer State Park, Jewel Cave, and the ancient Black Hills.
Kenai Fjords National Park, Alaska
At nearly four times the size of California, Alaska's untouched wilderness requires a few lifetimes to explore. From frigid tundra above the Arctic Circle to Glacier Bay in the Inside Passage, its whopping eight national parks are spread far and wide across the state. In fact, many are so remote that they require seaplanes, boats, and trains to reach. Kenai Fjords National Park, however, is not only easily accessible but also offers a sample platter of everything Alaska has to offer, making it the perfect choice for an epic summer road trip.
Located a few hours south of Anchorage via the beautiful Seward Highway, getting to Kenai is half the fun. This beautiful route is nestled between mountains and has fantastic views around every corner. Once you reach Kenai Fjords National Park you will find a smorgasbord of forest, ocean, mountains, and glaciers, making it a haven for outdoor enthusiasts. Sail alongside whales, hike to Harding Icefield, catch moose and bears roaming, or relax in the small fishing town of Seward.
If you have more time, swing up to Denali National Park or add in a visit to Wrangell-St. Elias National Park!
Rocky Mountain National Park, Colorado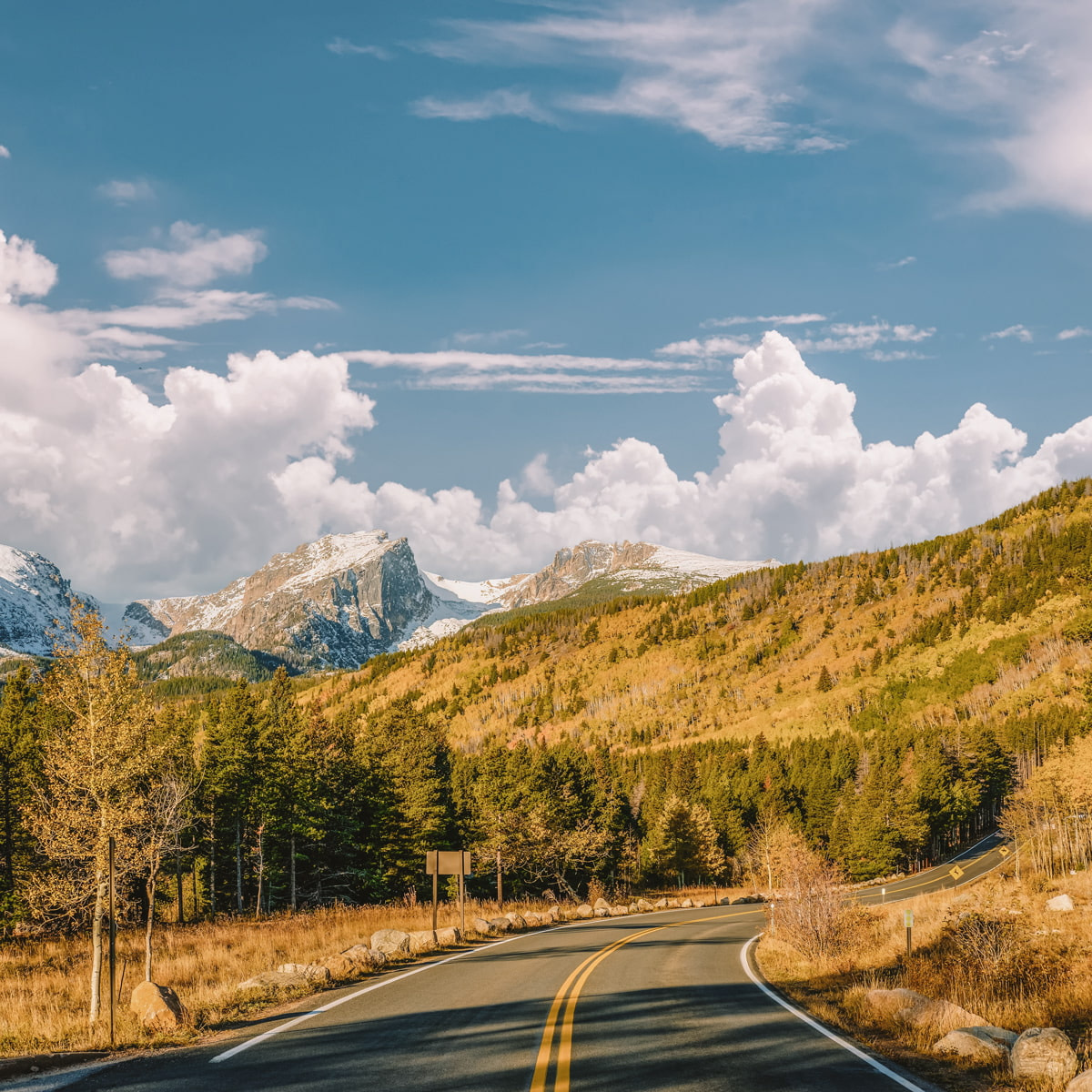 The Rocky Mountain range covers 3,000 miles from New Mexico to Canada, but its namesake park is in the resplendent forests of northern Colorado. With over 300 miles of trails, an abundance of wildlife to discover, and photogenic alpine landscapes galore, it offers something for everyone.
Start in Denver and make your way to Estes Park, the gateway to Rocky Mountain National Park and homebase for exploration. This charming town has plenty of restaurants and hotels, including The Stanley Hotel, the inspiration for Stephen King's horror classic The Shining.
Dream Lake and Bear Lake offer a range of trails for all abilities and boast tall mountains covered in deep green trees and bright snow. Not a hiker? No problem! Drive the highest paved road in the country, Trail Ridge Road, which sits at 11,000 feet above sea level. This scenic route travels between Estes Park to Grand Lake, crossing wildflower-filled meadows and dense alpine tundra. Stop at sweeping viewpoints along the way and keep an eye out for wildlife, too! Moose, elk, and bighorn sheep make frequent appearances.
Sequoia and Kings Canyon National Parks, California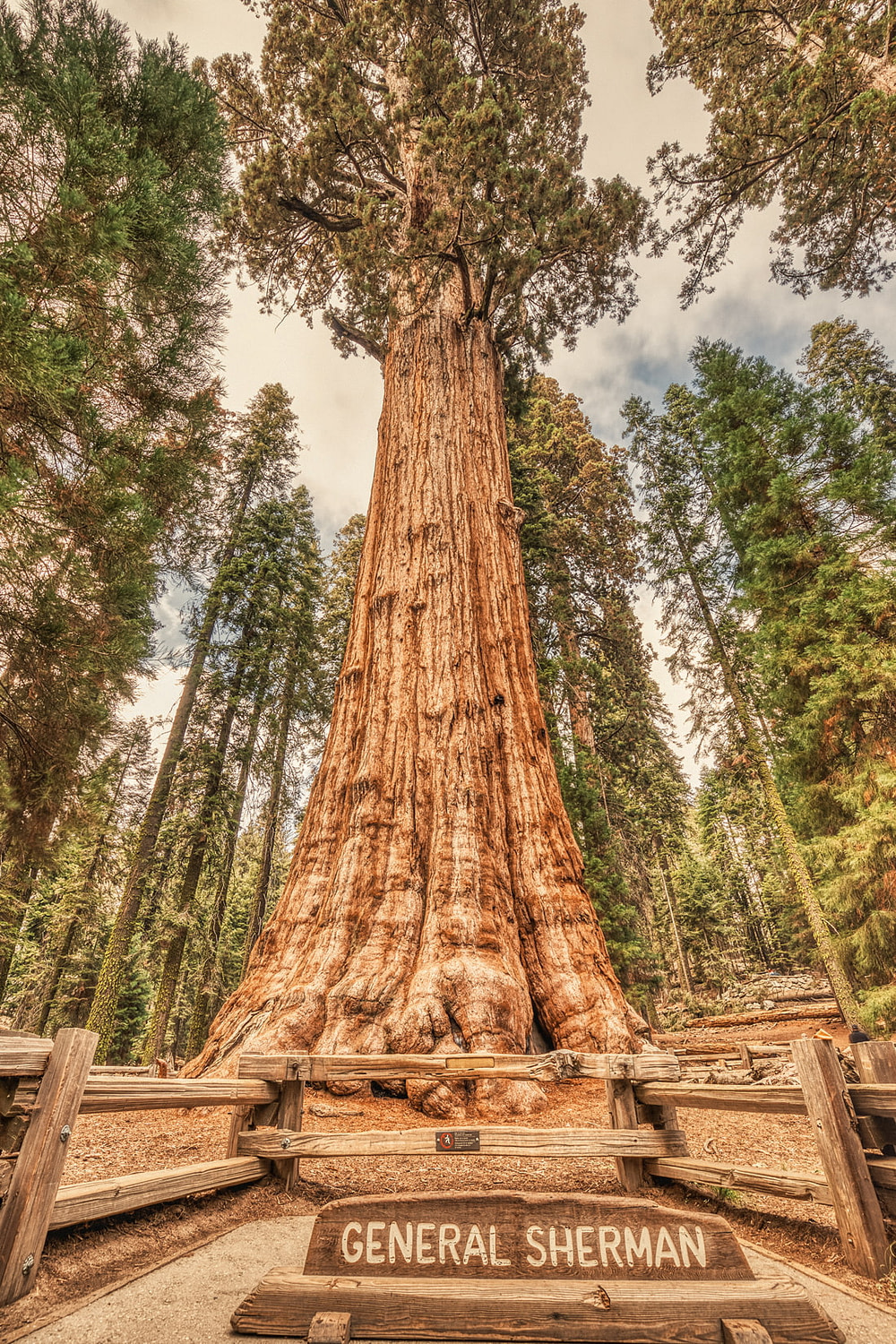 If you want to feel ant-sized, look no further than Sequoia and Kings Canyon National Parks where an impressive array of towering forests await. In fact, it is here that you will find the tallest tree on the planet, General Sherman. Clocking in at 275 feet in height and 36 feet in diameter, this behemoth is a sight to behold.
Aside from tremendous trees, the forest has a bevy of other natural gems waiting to be discovered. By walking and driving through the park, you will find cascading waterfalls, dramatic overlooks, peaceful meadows, and more.
If you have time, make this road trip a loop by adding Yosemite National Park, which lays two hours north. Or, of course, you can hit all nine of California's national parks – the most of any state – on one epic journey!
Olympic National Park, Washington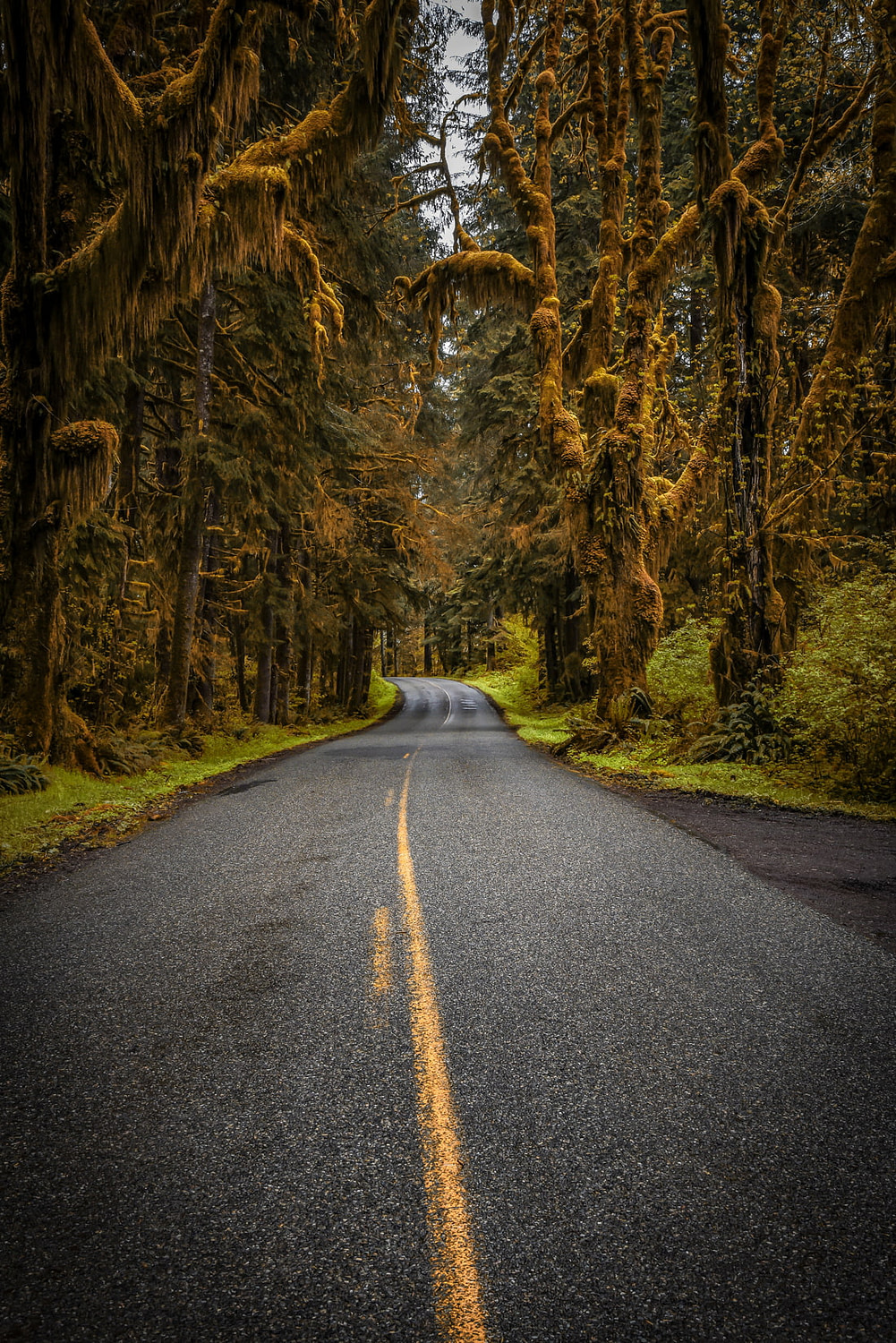 Summertime in Washington is unbeatable – pleasant temperatures, open trails, and plenty of warm sunshine. For an outstanding road trip, head to Olympic National Park, a spectacular slice of land infused with biodiversity.
Make a big loop from Seattle to explore every section of the park, which runs along the Pacific Ocean and reaches deep into the Olympic Mountain range. Within you will experience a variety of landscapes, including waterfalls, hot springs, calm lakes, stunning coastal beaches, and snow-capped mountains. You can even visit one of America's few temperate rainforests, the ultra-green Hoh Rainforest, which receives 140 inches of rain a year!
Between stops, be sure to check out a few of the many cute towns along the way, like Port Townsend and Sequim.
Grand Teton and Yellowstone, Wyoming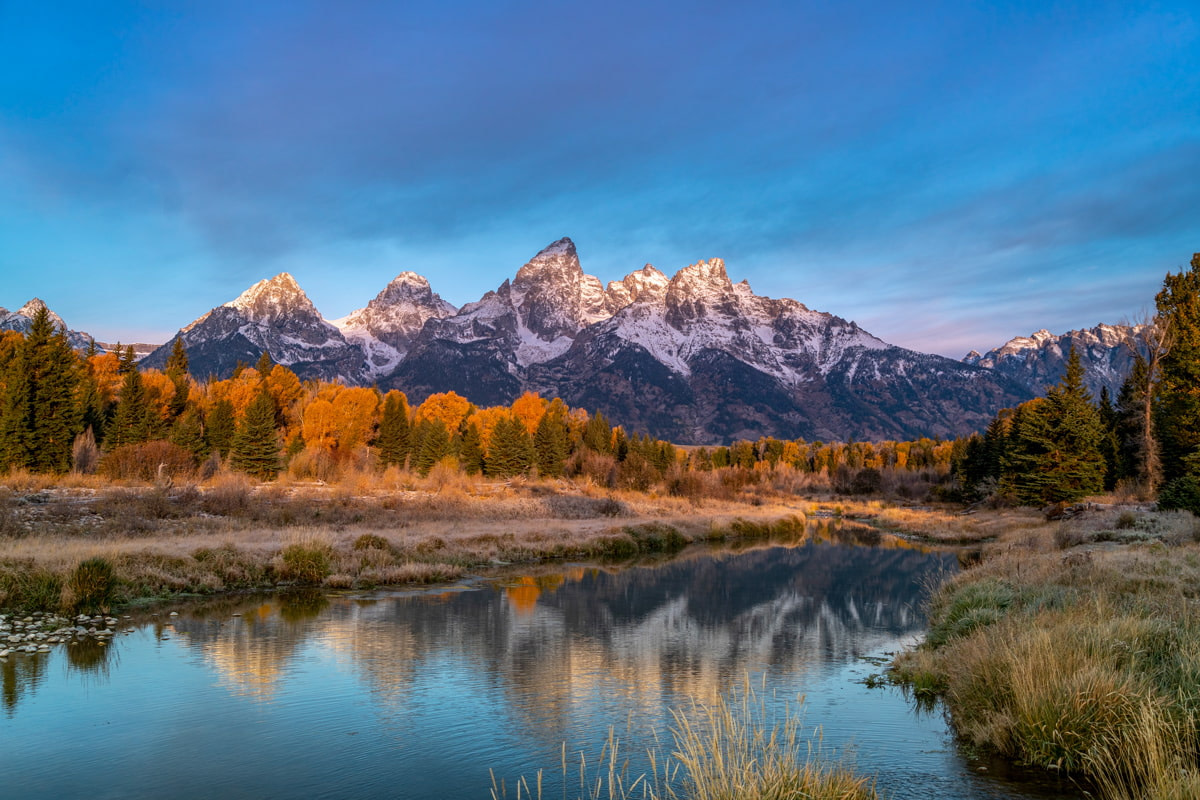 Located a mere 31 miles apart, Grand Teton and Yellowstone National Parks are a complementary pair. Where the Tetons are an adventure-filled mountain escape, Yellowstone serves up a colorful feast of geothermal activity and bison-filled pastures.
Having been inducted in 1872, Yellowstone has the honor of being America's first National Park. Today, just as it was in the 19th century, the Old Faithful geyser serves as the park's crown jewel. True to its name, you can count on it to erupt every ninety minutes, sending water skyward at an impressive rate. Grand Prismatic Spring is another must-see for its otherworldly color palette.
Its next-door neighbor, Grand Teton National Park, is a mountain retreat where kayaking, boating, and hiking opportunities abound. Make sure to also catch the sunrise at Schwabacher Landing. With the Tetons in full view – both on the horizon and reflected in the water – it makes for an unforgettable morning!
Great Smoky Mountains National Park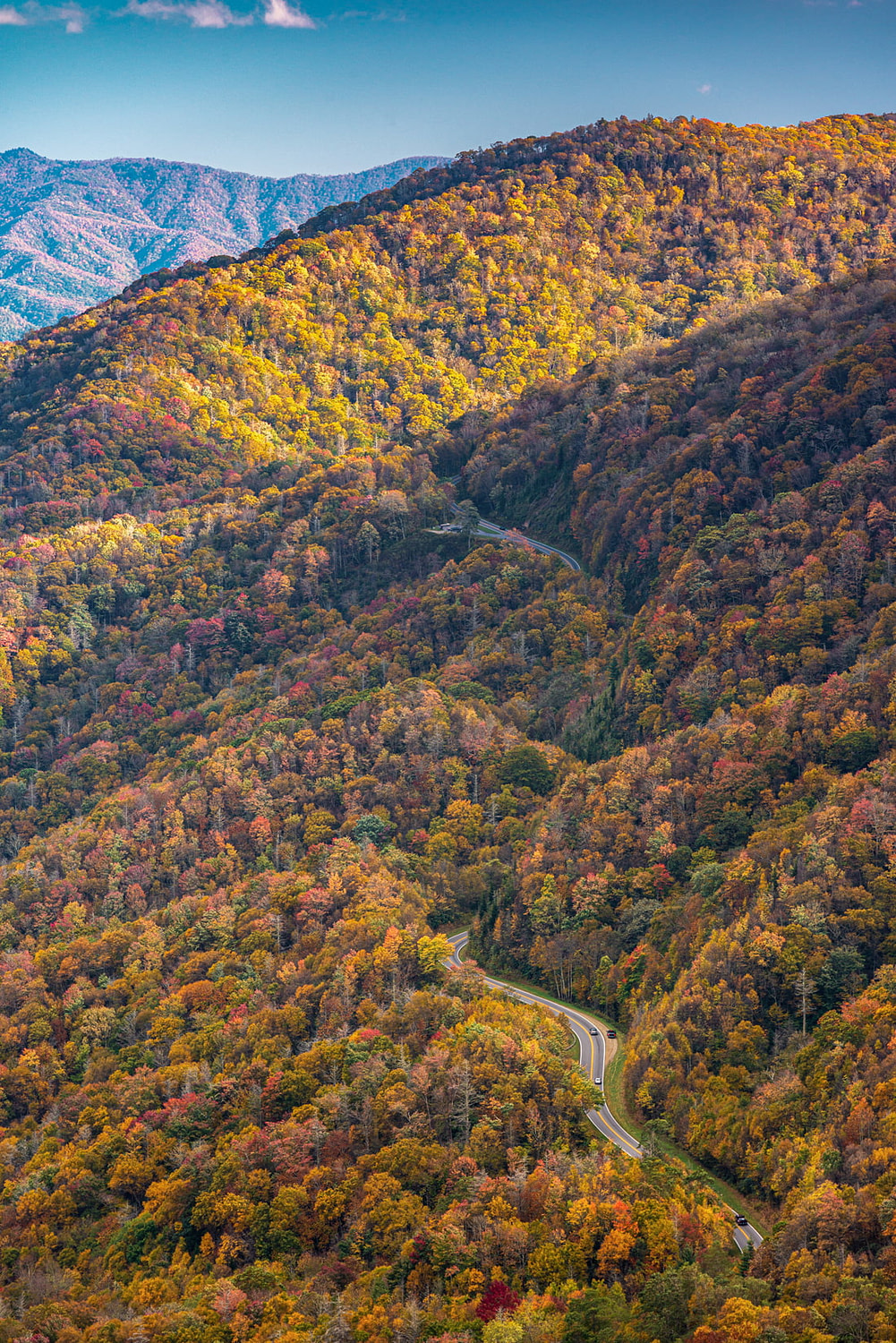 The Great Smoky Mountains, or simply the "Smokies," straddle the border of Tennessee and North Carolina. It is an ancient subrange of the Appalachian Mountains, the oldest range in America and, at 480 million years old, among the oldest mountains in the world!
A drive along its 270 miles of scenic byways snakes you through stunning mountain passes, alongside rolling green hills, and deep into its luscious valleys. Along the way, you may even catch its namesake haze that delicately falls over the mountains in a picturesque shade of blue.
While it's the most visited national park, solitude can be found among its 800 miles of nature trails. You'll encounter a diverse wildlife population of elk, deer, and bears, while also enjoying the spectacle of wildflowers that bloom all summer long. From multi-day backpacking journeys and day hikes to fishing trips and kayaking, the Smokies never disappoint.
Acadia National Park, Maine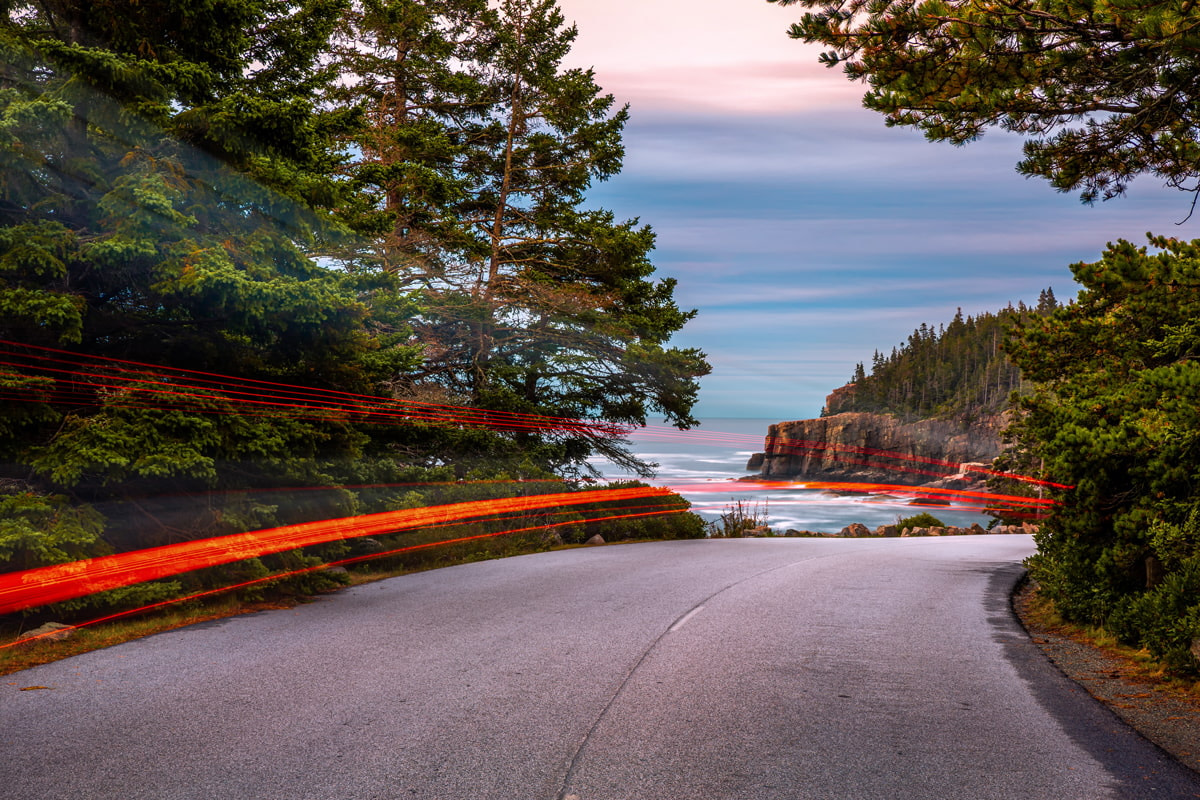 Maine's coast is equal parts charming and rugged; the thunderous waves of the Atlantic Ocean crash into the imposing cliff sides, while charming seaside towns dot the map.
Starting in Boston, a road trip to Maine's Acadia National Park takes you through three states and provides a front-row seat to the Atlantic's best views. While the actual distance covered is short, it is a delightful coastal drive with many stops along the way. There is no shortage of seafood to be had either and a road trip here isn't complete without trying Maine's renowned oysters, scallops, and, of course, lobster.
Once at Acadia National Park, take to its coastal trails, drive the Park Loop Road, and camp in the Blackwoods for a night under the stars.