Tourists flock to Tallinn to experience its majestic old town full of buildings that reflect its medieval origins. But it's a big mistake to assume that there's nothing more to Tallinn than this one part of the city and its past.
Step beyond the historical center and you'll find a wonderful variety of areas and neighborhoods that reveal this city's true nature. Some parts of Tallinn showcase the city's grander side while working-class neighborhoods and former industrial areas highlight its modern evolution.
What's great is that you can learn an awful lot through the buildings' style and design in each of these different areas. So, to really get a complete feel for the city, take a walk through Tallinn's architecture, from its superbly preserved medieval nucleus to the rainbow-colored wooden houses of hip Kalamaja.
Tallinn Old Town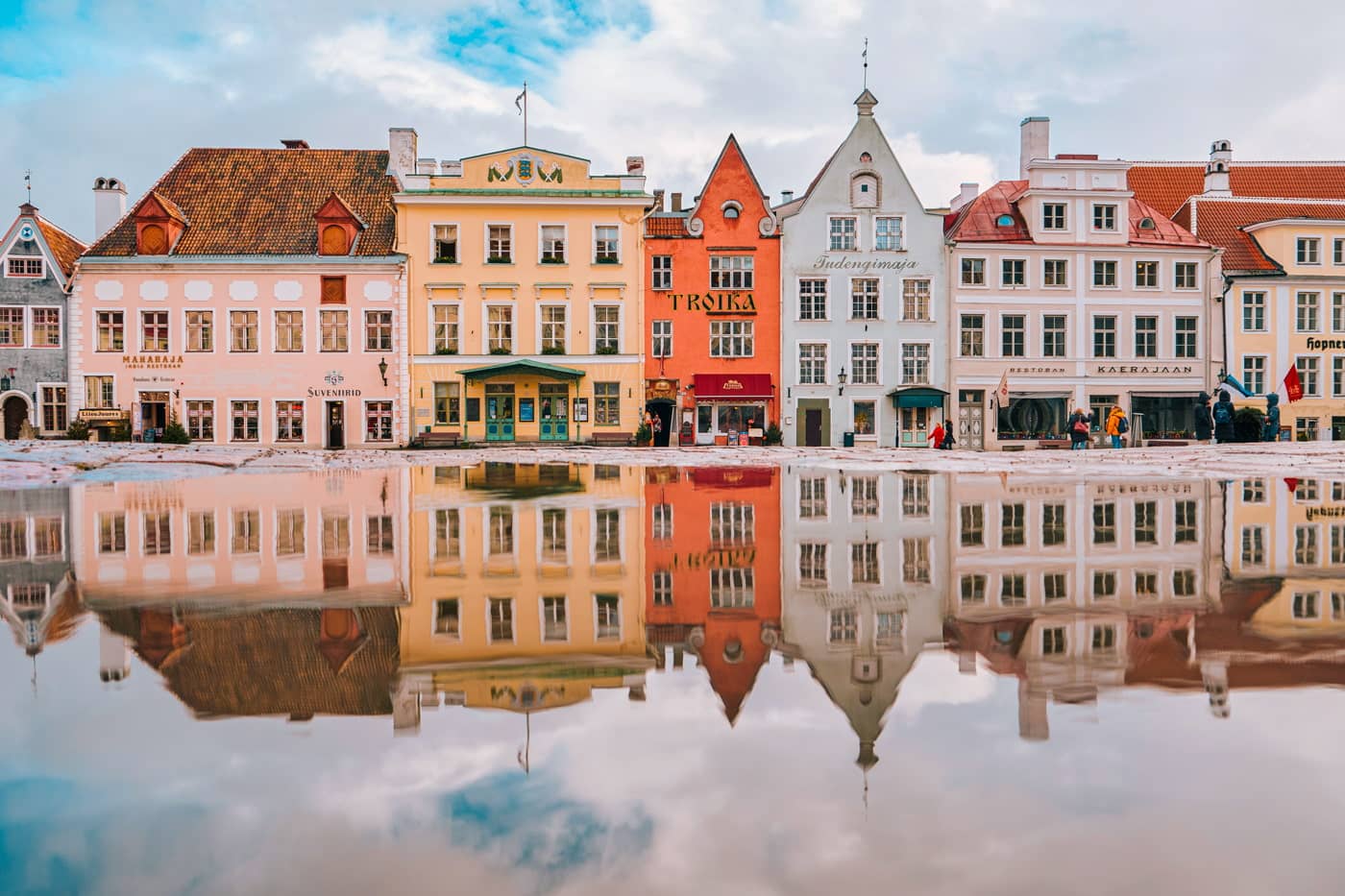 Every visit to Tallinn is bound to begin with its atmospheric historical center. After all, few European capitals boast such a well-preserved Old Town that immediately gives you a sense of its early days.
Tallinn earned its city rights in 1248, but its historical center was most shaped by its time as part of the prosperous Hanseatic League between the 14th and 16th centuries. At this time, the city's wealth and importance as a trade hub reached its peak, leading to a building frenzy that gave the Estonian capital many of its most noteworthy landmarks.
At the core of the Old Town stands the Tallinn Town Hall, a gorgeous Gothic building from 1404. It's this medieval gothic style that makes the Old Town so enchanting, whether it's looking at the Great Guild hall, walking down St. Catherine's Passage, or popping into the Masters' Courtyard.
Toompea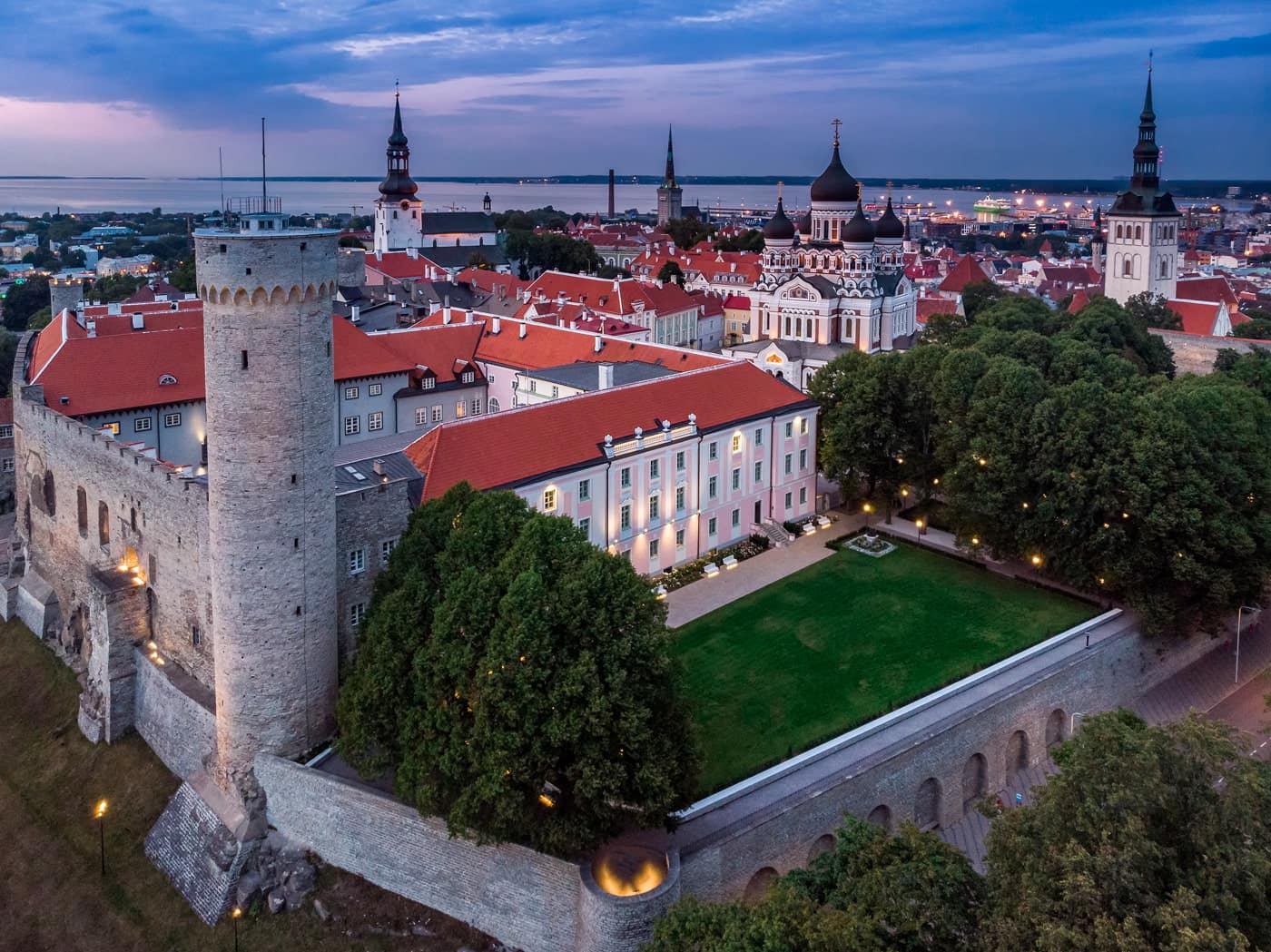 In reality, though, these sights only tell one side of the story of Tallinn's Old Town. The historical center has always been a divided one, with a lower and upper half quite neatly reflecting the city's social structure.
Local commoners lived in the lower half of town, while whichever foreign power was currently occupying the city lived large up on Toompea hill. And it's only once you head up to Toompea, that you see another side of Tallinn's past.
The last occupiers to really shape the face of Toompea were the Russian Empire during the 18th and 19th centuries. And while they didn't completely reshape the Upper Town, their presence is quite clear even today. You see it both in the beautiful Baroque façade they added to Toompea Castle and the brilliant Russian revival Alexander Nevsky Cathedral they built opposite in 1900.
Kalamaja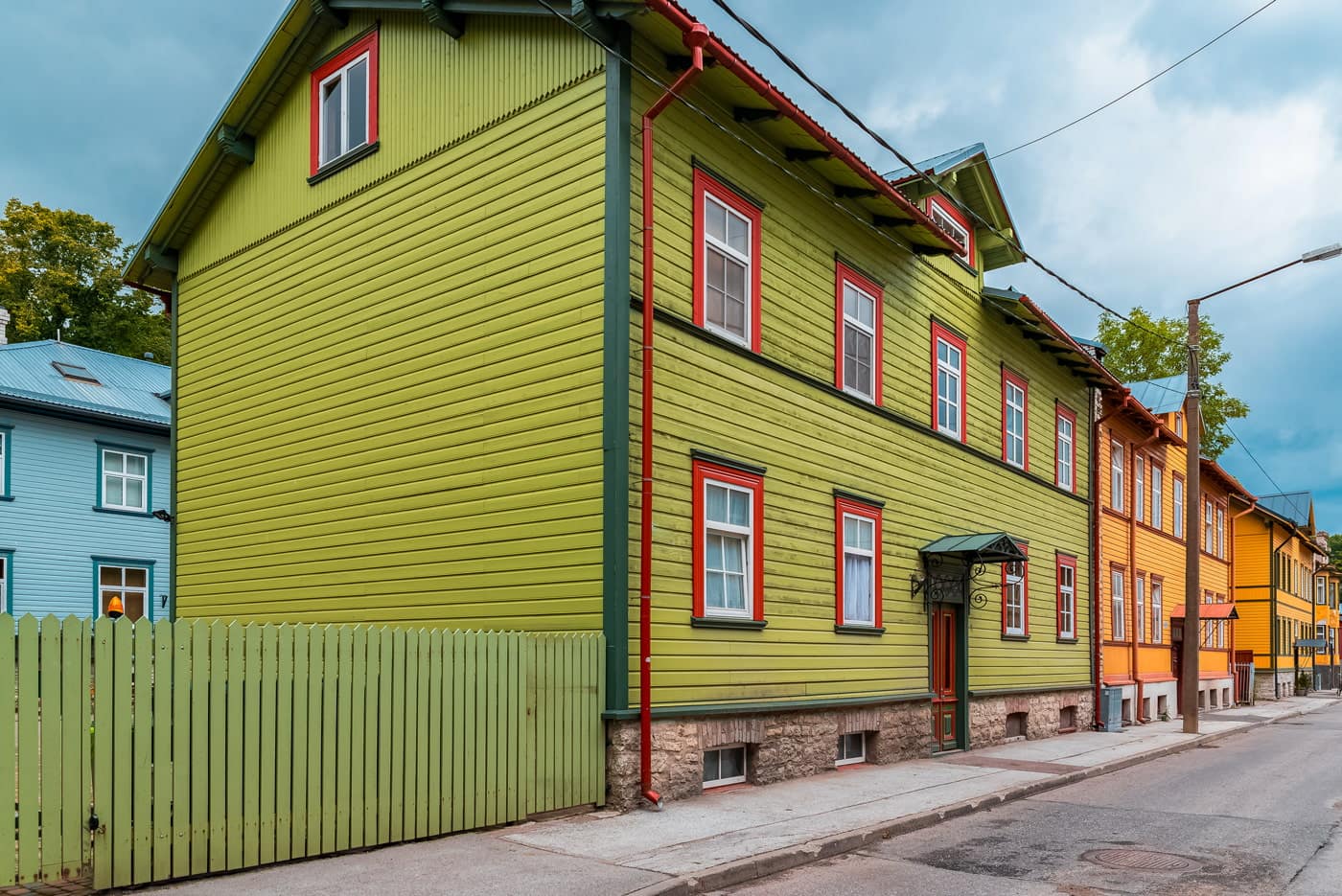 The boundaries of Tallinn, once confined within its mighty city walls, have changed quite a bit in the last hundred years. Nowhere is that more evident today than in the trendy neighborhood of Kalamaja, northwest of the Old Town.
For a long time a simple fishing village, Kalamaja became an industrial district for Tallinn in the early 20th century. Soon enough, it was full of large wooden tenements for factory workers and the working class, and its look mostly hasn't changed since.
Wander through the neighborhood and you'll still see rows of these large, old-fashioned buildings, often sporting a vibrantly painted door as a modern flourish. These tenements and large houses now have young professionals and families living in them, making it quite a peaceful residential area to explore.
However, there are hints of gentrification in the area as modern apartments spring up around its fringes.
Kadriorg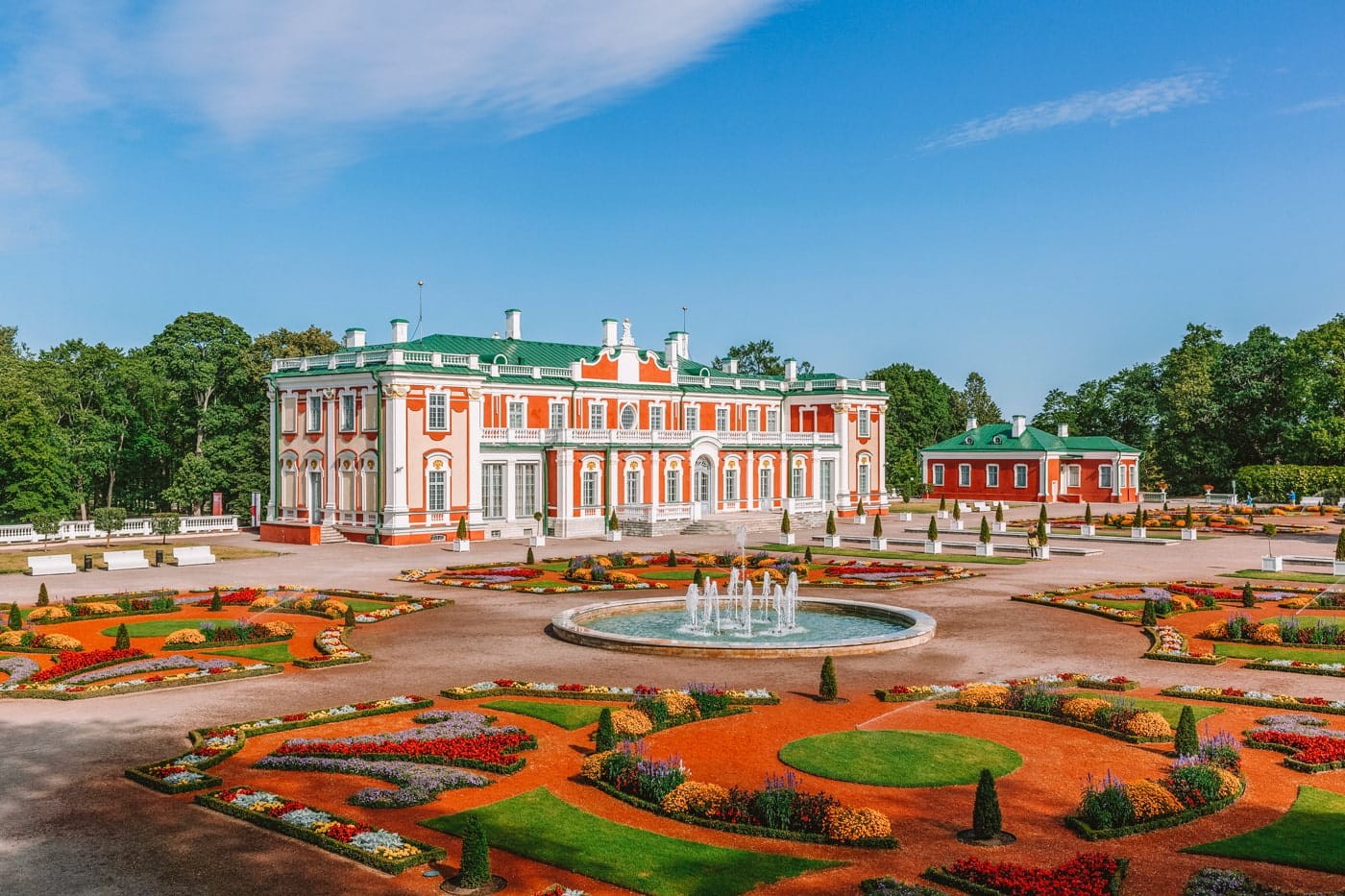 From working-class Kalamaja, we jump across town to the far more prestigious district of Kadriorg. In fact, as soon as you set foot in the neighborhood of Kadriorg it becomes clear that this has been one of Tallinn's more affluent areas for quite some time.
Although the area is mostly known for the sublime Kadriorg Palace, you'll also see plenty of historic villas and mansions lining its leafy streets. These grand residences are remnants of Kadriorg's time as a thriving resort town during the 19th century. While still quite upmarket today, there are more than a few mansions here that have seen better days.
But there's no question that Kadriorg Palace and its colorful Baroque architecture is the star attraction of this green corner of Tallinn. Italian architect Nicola Michetti designed the palace for Russian Tsar Peter I in 1718 and it remains the only Baroque palace in the country.
The Linnahall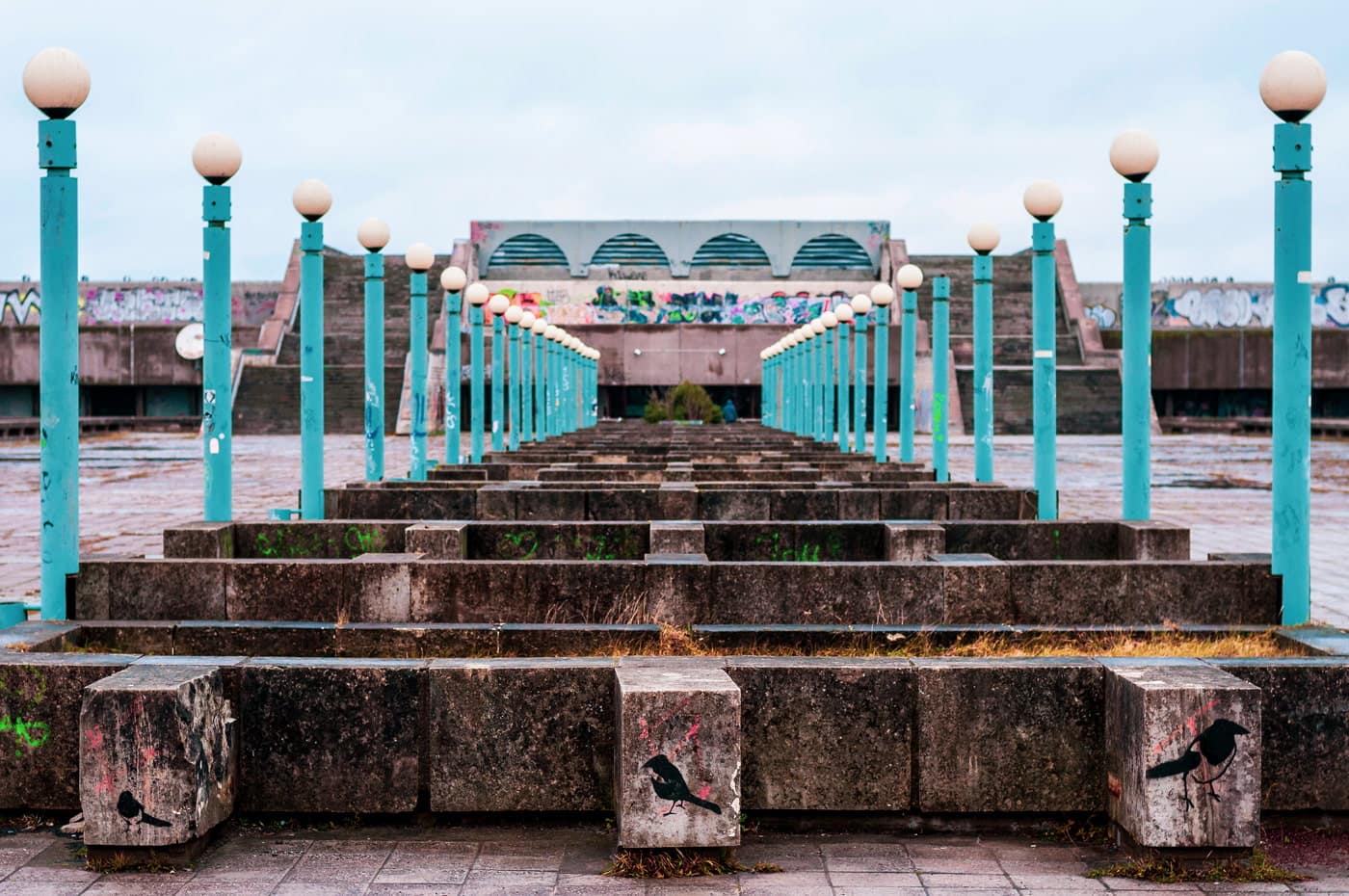 Venturing up by the Port of Tallinn we come to the enormous and unmissable Linnahall. This colossal concert hall is a jarring relic from Estonia's time under control by the Soviet Union. A textbook example of the brutalist architectural style, it is one of the few buildings of its kind in Tallinn, alongside the National Library of Estonia.
This vast concrete structure, now crumbling apart, was built as a venue for the 1980 Moscow Summer Olympics so Tallinn could host the Olympic sailing events. While a sign of importance at the time and a decent run as a major concert venue for a while, the building's impractical scale and astronomical maintenance costs eventually led to its closure in 2010.
Visiting the Linnahall today you can walk around much of this temple of concrete, at least the sections that aren't fenced off. From its long bleak promenade flanked by light posts to its empty heliport, the Linnahall seems like a monument to the Soviet's legacy in Estonia and one that locals don't care much for.
Rotermann Quarter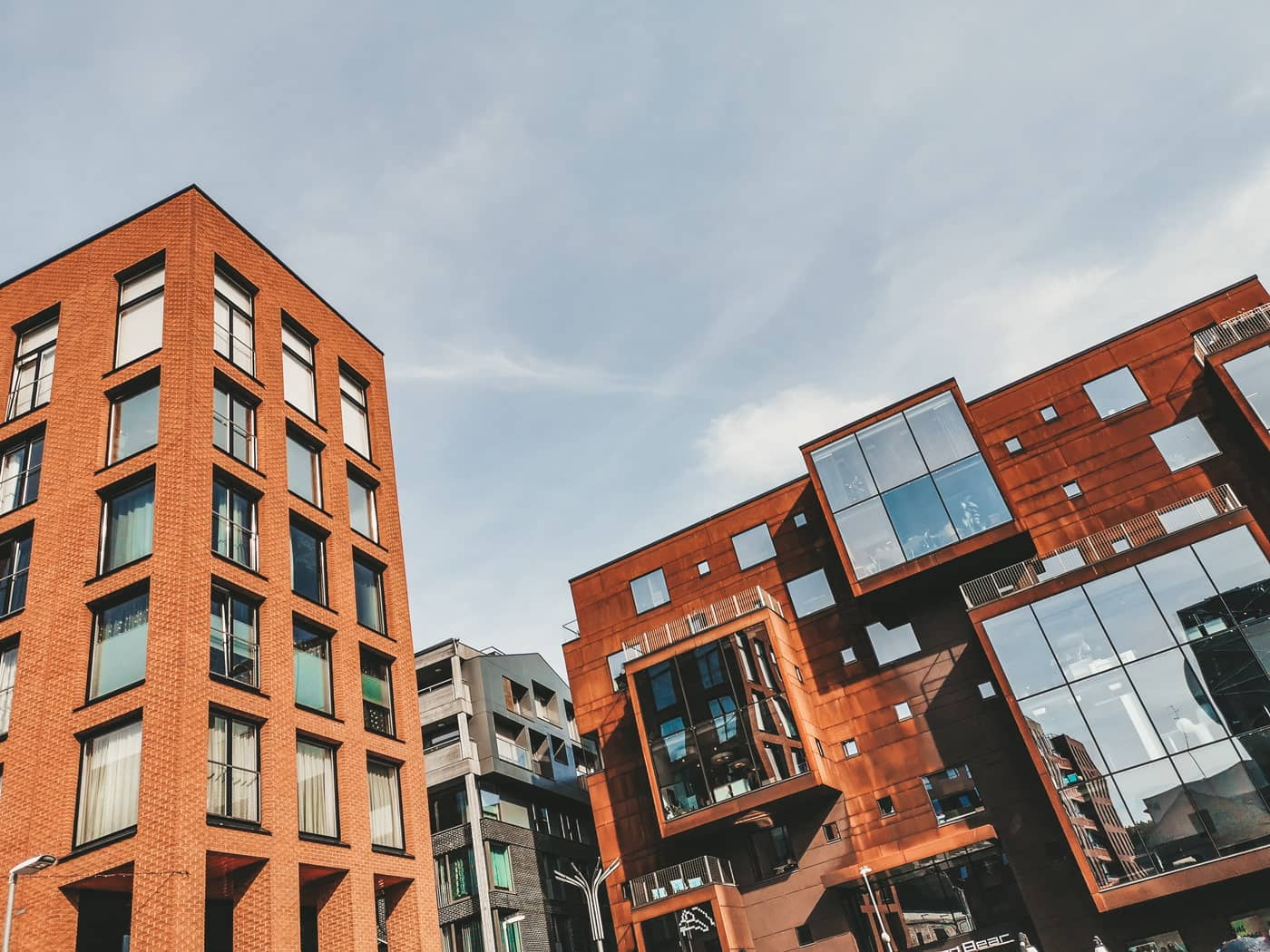 Although there's been plenty of exploration of the city's past so far, Tallinn is certainly a place looking forward to the future. You see it in its role as a hub for tech start-ups, but even more clearly through the recently redeveloped Rotermann Quarter.
Directly east of the Old Town near the city's port, Rotermann was another unloved industrial landscape from the 19th century. The area was home to disused factories, warehouses, and even a mill, all of which had strong ties to the city's commercial history. It's only in the last decade that this neighborhood has received some much-needed TLC.
Today, Rotermann's old industrial buildings have been given a modern and innovative twist, revitalizing the space for the 21st century. Once-abandoned factories and warehouses have been given fresh facades and now creatively house shops, cafés, restaurants, and even hotels, bringing new life to the area.