As summer wanes and fall begins, temperatures start to dip in much of the US. But if you've let summer pass you by and are still craving a weekend getaway, Texas might offer the perfect answer as fall temperatures are generally warm and the weather is frequently incredible.
While you've probably heard of the megalopoli like Dallas and Houston, Texas is massive and has much more to offer. The second-largest state in the US, bordering both the country and Gulf of Mexico, Texas is home to many individual communities and cultures that deserve a closer look.
Whether you're born and raised in the Lone Star state or have never been at all, you may want to consider touring some of Texas' smaller, lesser-known towns for a late-year vacay. Austin and San Antonio may think they've cornered the market on cool, but there are so many unique and beautiful places to see here.
If you need some inspiration, here are 10 small Texas towns perfect for a weekend escape.
Marfa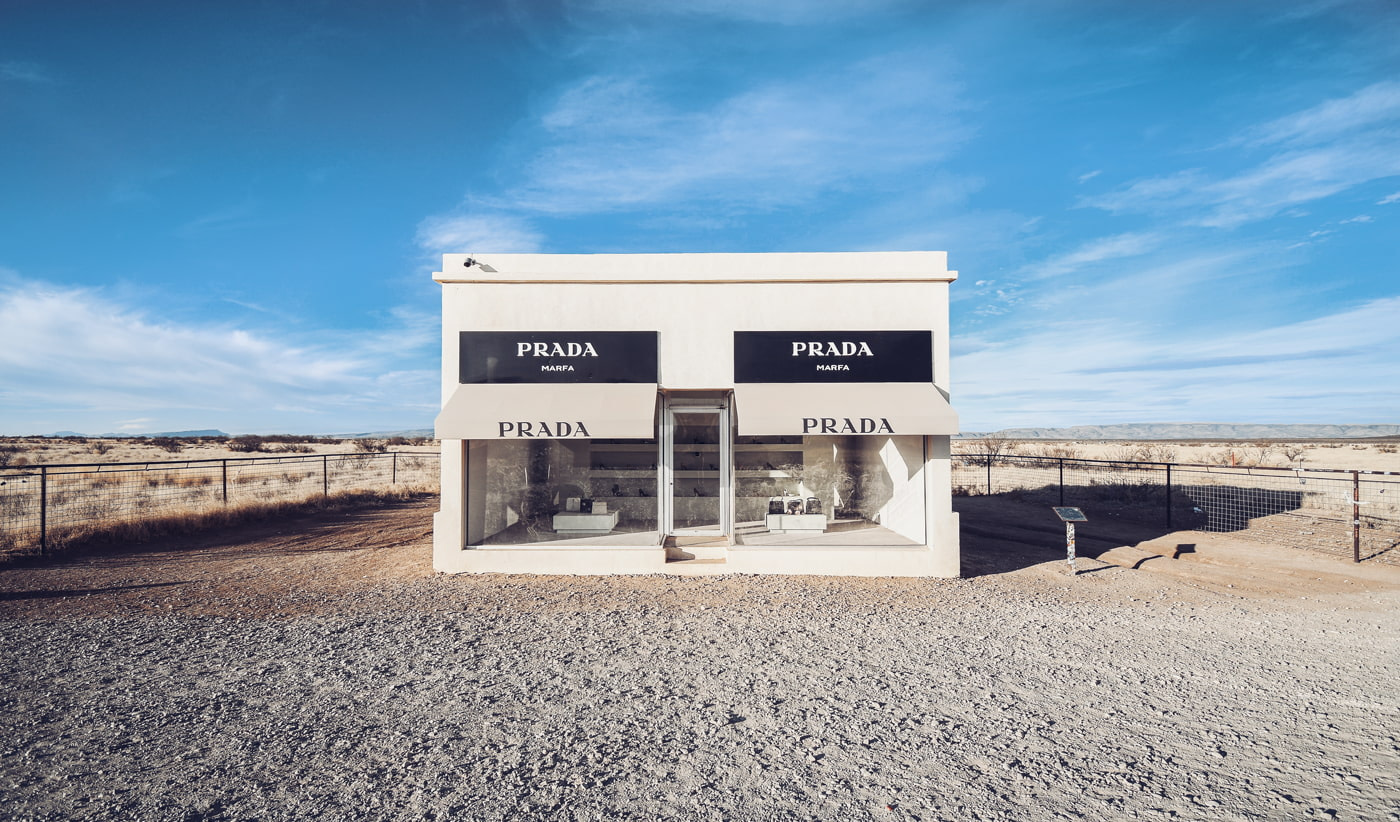 Now possibly West Texas' most famous small town, Marfa's notoriety was no accident. Purposefully reimagined as a haven for fine art in the 1970s, the town has undergone a complete transformation from its former iteration as a hub for railroad construction and operations.
A lot of its current identity as an arts hotspot can be credited to Donald Judd, a sculptor who relocated to Marfa by way of New York. Judd's creative legacy in Marfa is still maintained by the Judd Foundation, who also give tours of the late sculptors' home, installations, and workspaces to visitors who book in advance.
Since its rebirth as a mecca for the arts, Marfa has attracted creatives and counterculturists of all kinds. This influx has spurned the creation of many eclectic restaurants, boutiques, museums, and even music festivals, so your inner-hipster will feel right at home.
Though there are more than enough bars and music venues to entertain you in the evenings, don't discount one of the highlights of the Marfa experience: stargazing. There is very little light pollution in the area, so if you're looking to relax after a day's adventure, you can always find a quiet place to take in the enormous starry sky.
Fredericksburg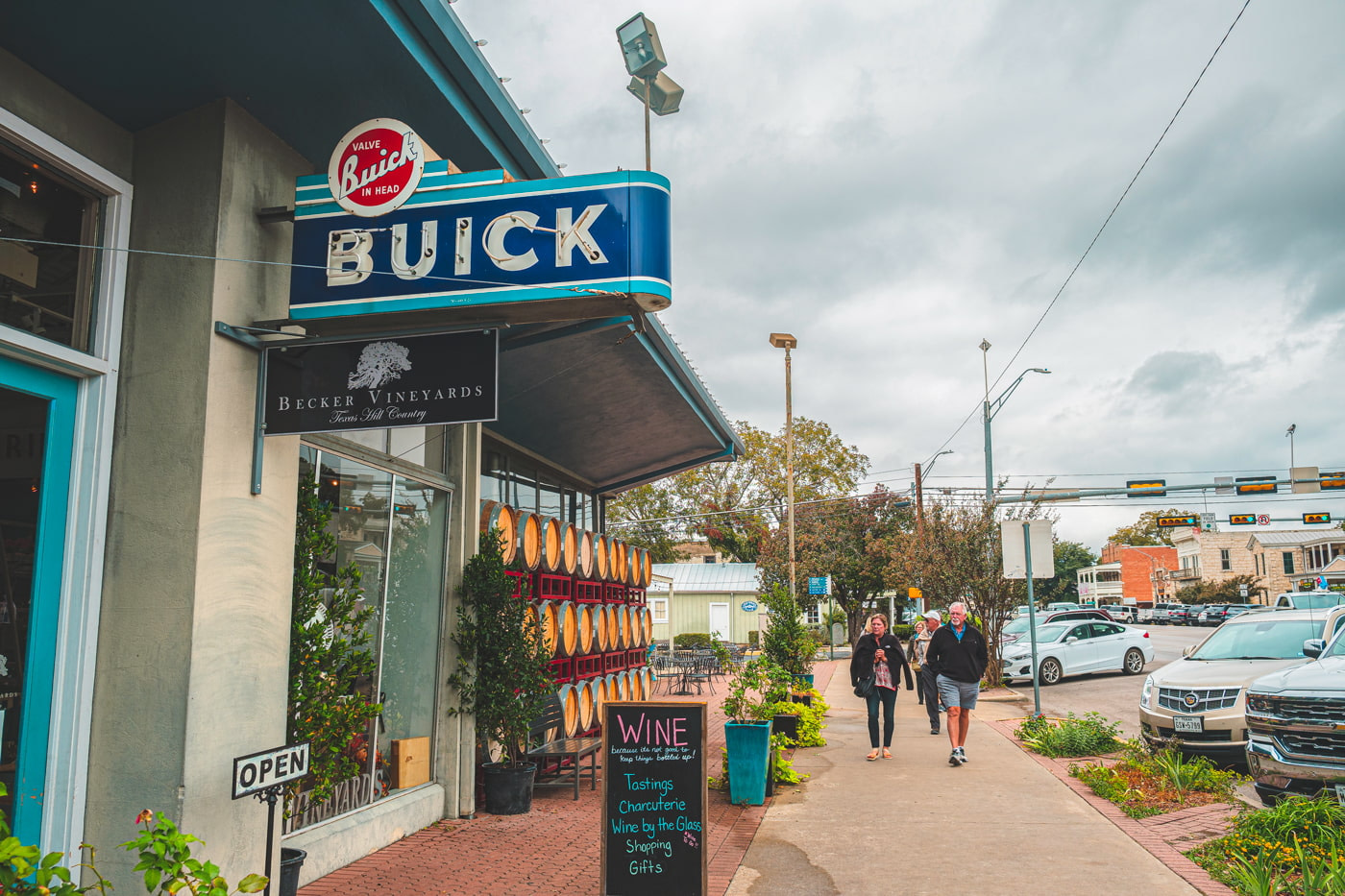 Boasting the last remaining population of a rarely heard dialect of German – Texas German, as it is colloquially known – Fredericksburg is a town torn between two continents. Though visitors will find the scenery and a lot of its populace unmistakably Texan, some of the trappings and architecture look as if they're torn straight from Bavaria.
Originally founded by German settlers in the mid-19th century, today you'll hear mostly English spoken in Fredericksburg, largely due to English only teaching policies that were enacted in public schools after World War II. The language may not be as prevalent as it once was, but visitors will still encounter many German influences in the food, culture, and festivals.
When dining in Fredericksburg, don't expect strict adherence to traditional German recipes as a lot of the fare here will include a distinctly Texan twist. But much like their counterparts in the old country, residents here are passionate about their beer. If you're a fan, you're in luck, as there are several breweries to visit, but if you prefer something else by way of libations, there are ample distilleries and wineries, as well.
Laredo
Situated on the banks of the Rio Grande, Laredo is just a stone's throw from Mexico, and many people here live their lives bi-nationally, commuting between Mexico and the United States. The city has actually changed nationality several times, once a part of France, Spain, Mexico, and even the extremely short-lived Republic of the Rio Grande, which only existed as a sovereign nation for a handful of months in 1840.
Though today Laredo is politically part of Texas, it is rife with Mexican culture, and the Texas Historical Commission has done extensive work to highlight this culture through their Heritage Tourism program. Via collaborations with local artists, restaurant owners, and community leaders, several events and tourism initiatives were created to showcase Mexican history and influence in Laredo. One result of these initiatives is CaminArte; falling on the first Friday of every month, it is an art walk showcasing the best of visual and performance art in the downtown core.
San Marcos
Home to Texas State University, San Marcos is more than just a college town, though it definitely benefits from the influx of young people. Imbued with cool, this town is less than an hour from both Austin and San Antonio, yet has a culture all of its own.
When the weather allows, there are opportunities for some uncommon outdoor activities like a nighttime tour in a glowing, glass-bottomed kayak or a lazy float in an inner-tube down the San Marcos river. If you don't fancy a dip in the water, you might be able to catch a Unicycle Football game if it's in season. Much like it sounds, this game follows many of the rules of traditional American Football, but the players are all precariously balanced atop unicycles.
If you're looking for an indoor adventure, San Marcos' famous music scene is huge and varied, so you're likely to find something you're interested in. Different venues specialize in different styles of music, from country to indie punk, many of them hosting live acts every single night.
Galveston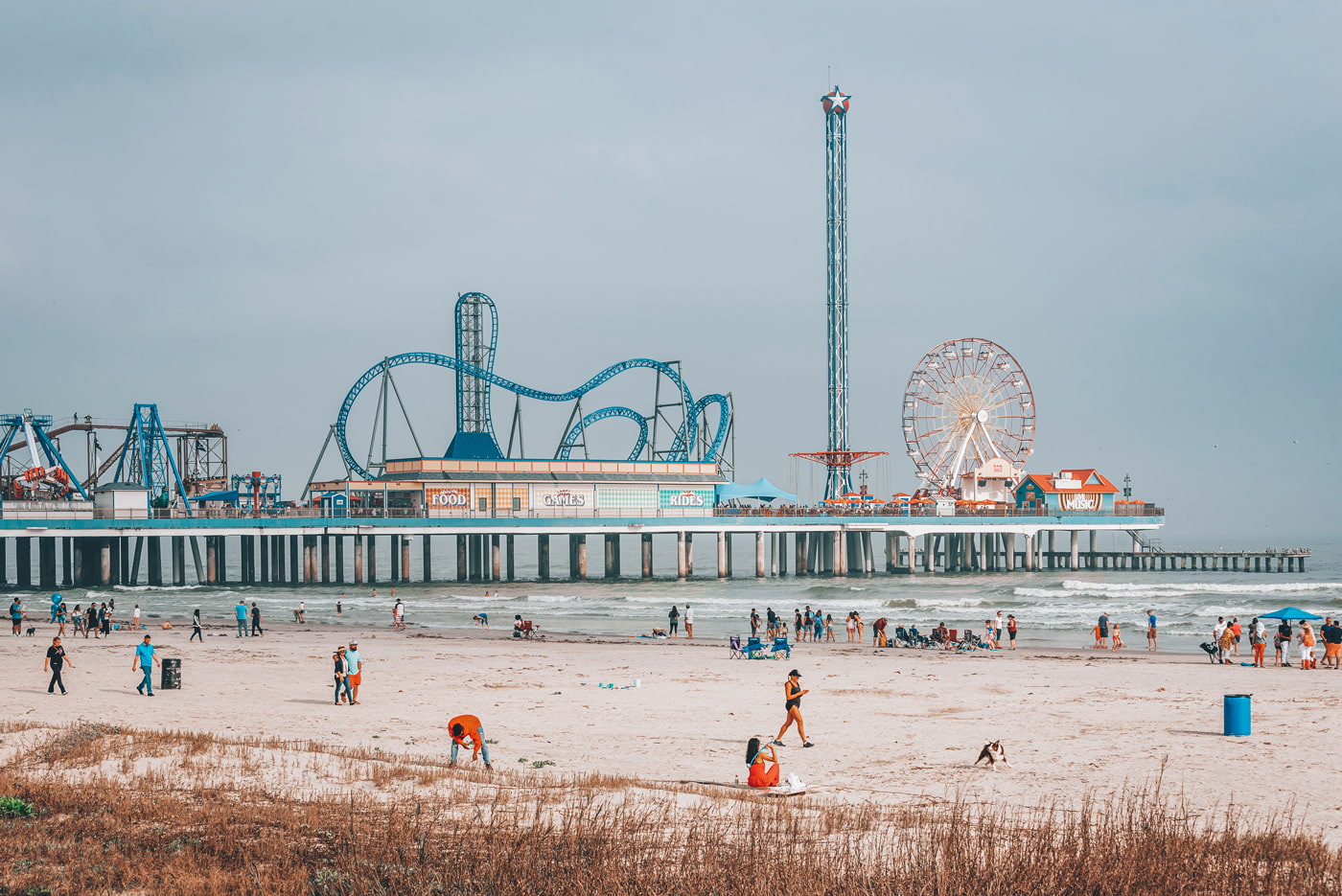 Many people visit this gulf coast island town for its beaches, which are popular and plentiful.
About an hour from Houston, Galveston beaches draw tourists from both in and outside Texas nearly year-round. Stewart Beach, in particular, is a great choice for visitors, as there are many shops and stands to rent chairs and umbrellas, and there are plenty of bathrooms and food options around. This beach is quite a family affair, so you'll feel right at home if you bring the kids.
On the other end of the island is Seashell Beach. This section of gulf-front is particularly auspicious for seashell hunting, especially right after the tide recedes.
If you're looking for a little excitement, the Historic Strand District – or just The Strand, as it is called in Galveston – has all that you can handle. Here you'll find world-class dining, boutiques, and museums, all housed in spectacular architecture, some dating from over a hundred years ago.
Salado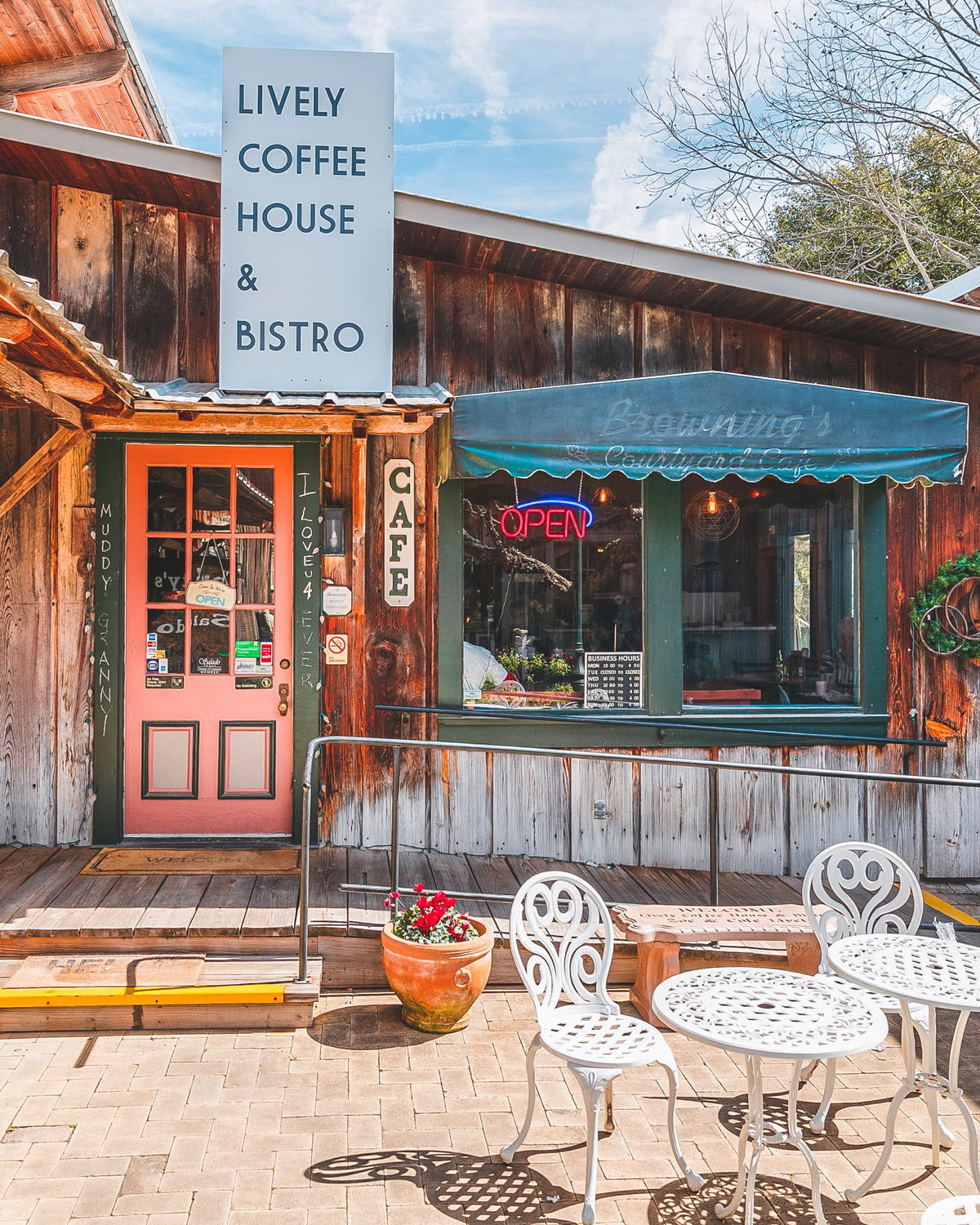 Just an hour north of Austin, you'll find this quaint town straddling the Salado Creek. First, you're going to want to take a stroll down Main Street to get a feel for the town. You can start at the sculpture garden on the north end of Main, where you'll find almost 30 permanently installed, large scale sculptures by renowned artists in a rustic, quiet park. From there, you can head south to explore the plethora of shops and cafés along the way to the Salado College Ruins on the south end of Main. This quirky site holds the sparse, stone remains of the once prominent Salado College.
Salado is known for its artists and artisans, and this reflects in the proliferation of handcraft boutiques and galleries. If you're looking to try your own hand, you can do that here, too! A popular activity for visitors is attending a "Blow Your Own" event at Salado Glassworks. They don't accept walk-ins for these classes, so be sure to make a reservation online. Also, ceramicist Ro Shaw offers workshops and pottery classes, though they, too, must be arranged in advance.
Amarillo
Sitting halfway through the Historic Route 66, Amarillo is situated in the high plains of the Texas Panhandle. This iconic highway runs right through town and is home to the Sixth Street Historic District. Many of the buildings here are original examples of Amarillo's trademark art deco architecture, some of them beautifully restored, having benefited from an ongoing revitalization project. The eagle-eyed will notice the mid-century street signs that recall the golden age of American highway travel.
Just beyond the west side of town is one of the most unique roadside attractions in all of Texas, the Cadillac Ranch. Built in 1974 by a San Franciscan art collective called the Ant Farm and funded by a Texan billionaire, the Cadillac Ranch is a row of up-turned, half-buried Cadillacs covered in years of layers of spray paint applied by visitors. If you would like to leave your mark, but failed to bring your own spray paint, you can usually find a half-empty can or two lying around for you to use.
Canyon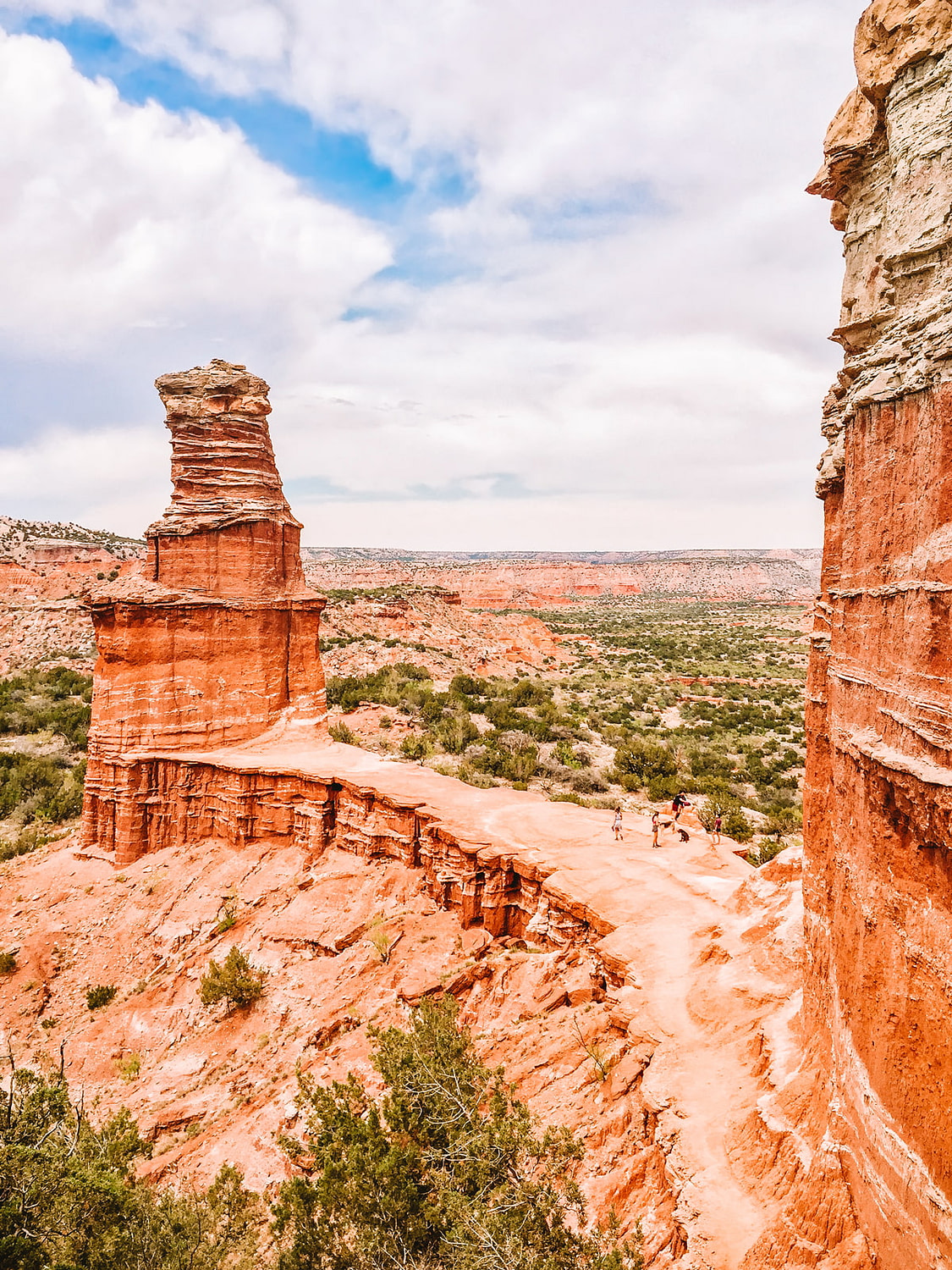 If you're already in Amarillo, don't leave the area without visiting Canyon, only about a half an hour south of there. Its main drag conjures images of post-war towns in the wild west, and it's a great jumping-off point to explore the panhandle's natural resources.
About 15 minutes drive east from the center of town you'll find the Palo Duro Canyon State Park, which boasts the Grand Canyon of Texas. Legitimately the second largest canyon in the US, it bears some of the same striated mesa formations as its Arizonan counterpart. It is so renowned that famed American artist Georgia O'Keeffe made Canyon her home for two years in the early 1900s in an attempt to capture the sheer beauty of the area on canvas.
Waco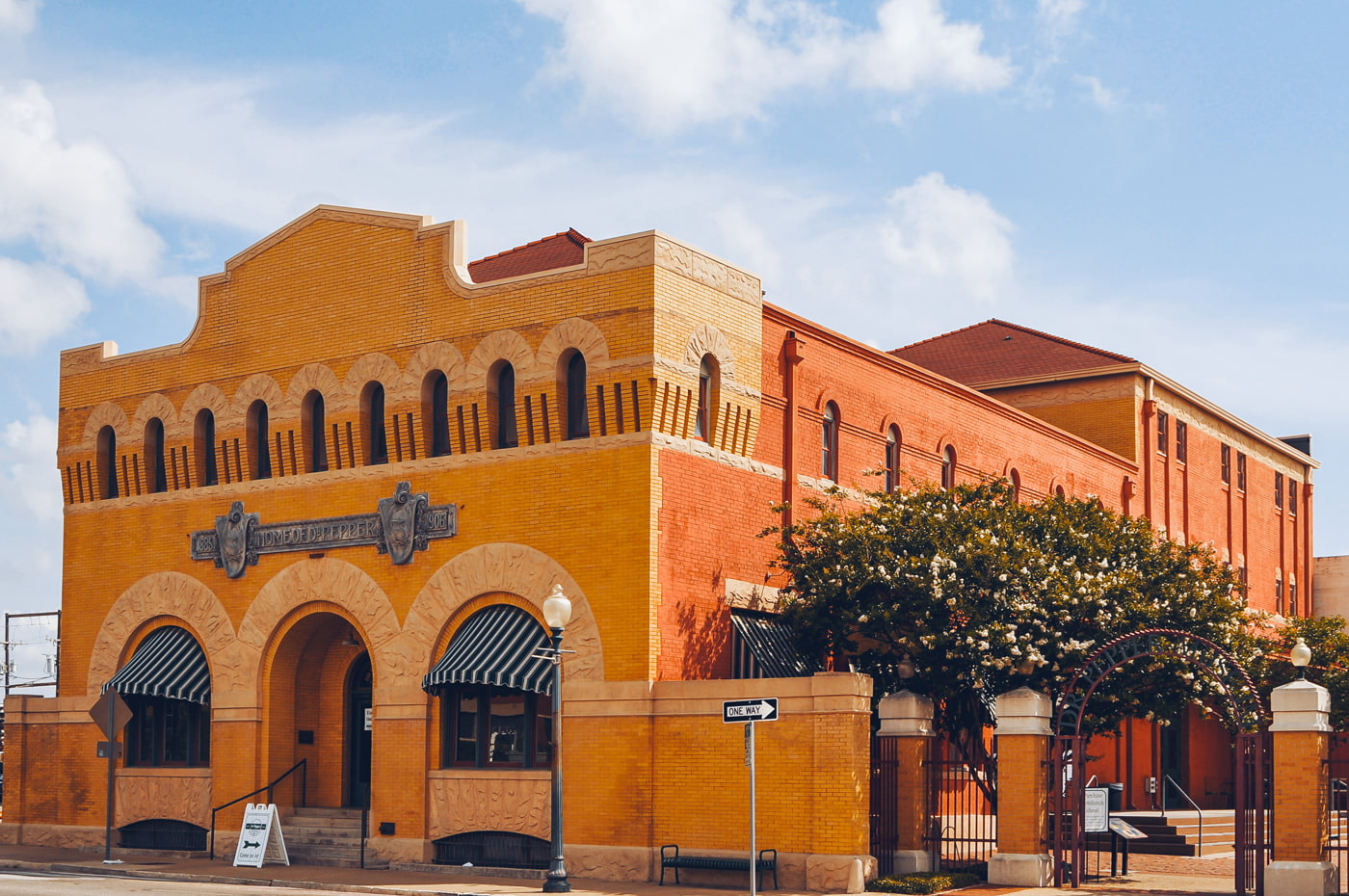 Once infamous for its ties to the Branch Davidian cult, Waco has grown into an enviable town full of activity and drenched in a veneer of utter cool. Thrust into new fame by its prominent position as the showcase for HGTV's most popular home improvement show, Waco has shed its former identity as unenlightened and thoroughly secured its position as a center for design, food, and drink.
If you're one of the many who's drawn to Waco by what you've seen on TV, the city has put together the Magnolia Trail Tour. All of the sights highlighted on this self-guided tour have been featured on Chip and Joanna Gaines' popular show, Fixer Upper, including the iconic Magnolia Market at the Silos.
For a unique experience, you can head to the Dr. Pepper Museum, a three-story love letter to the classic American soft drink.
Port Aransas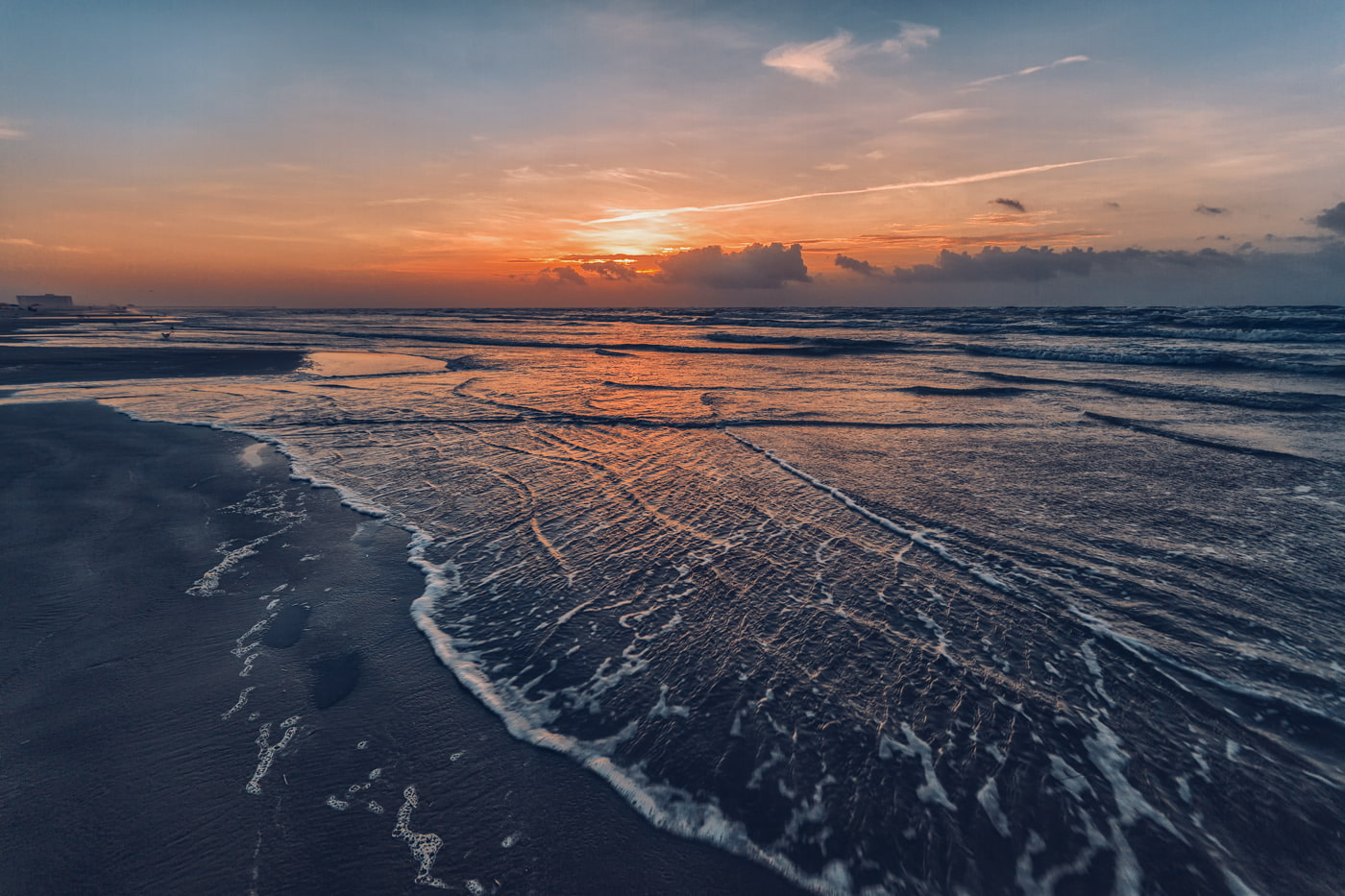 Draped along the Texan gulf coast, Port Aransas could easily become your new favorite beach town. The beaches in Port A, as it is colloquially called, are wide and clean, flanked by stilted bungalows, and have some of the softest sand in all America. Though there is certainly plenty of infrastructure – like bathrooms, beach showers, and attractions – they feel a bit more wild and natural than your average boardwalk. If you're lucky, you might even spot a dolphin or two.
When the sun has set and you've retired from the beach, head into town to enjoy some of the best seafood in all of Texas. If you've spent the day fishing, as many visitors do, you can take your days' catch to Castaways, where they can prepare it for you for dinner. If your line has gone empty, not to worry: they have a host of seafood, Texas steaks, and cajun specialties on their extensive menu.