Bulgaria may not be your first thought when it comes to planning a ski vacation, but once you see the availability of incredible facilities, plush resorts, and rock-bottom prices, you may never want to return to the Alps ever again.
The nation has a long legacy of winter sports and activities, and their history of Alpine resorts dates back to the 19th century. Since then, the industry has only grown, improving vastly as interest rises.
The best time to go skiing in Bulgaria can fluctuate somewhat from resort to resort, but you can generally bet on January through March having excellent conditions.
Which one is the best Bulgarian ski resort is up for debate: they all have their pros and cons, with different facilities to suit different needs and personalities. But whether you're an experienced skier, snowboarder, or mountaineer, or you've never seen snow before in your life, you're bound to find one to suit your needs. Nevertheless, if you need some inspiration to make your decision, here is an overview of the best ski resorts in Bulgaria.
Bansko
Located in southwestern Bulgaria, at the foot of the Pirin mountains, Bansko is one of the best ski resorts in all of Europe and has become a favorite among British tourists.
Travelers are attracted to visit because of the incredible value; much cheaper than a resort in, say, Andorra or Switzerland, Bankso still offers the same quality, with incredibly long runs, new and refurbished facilities, and a huge variety of accommodations for tourists. It is renowned for its aprés ski culture, offering incredible nightlife and world-class dining to delight you after a day on the mountain.
Borovets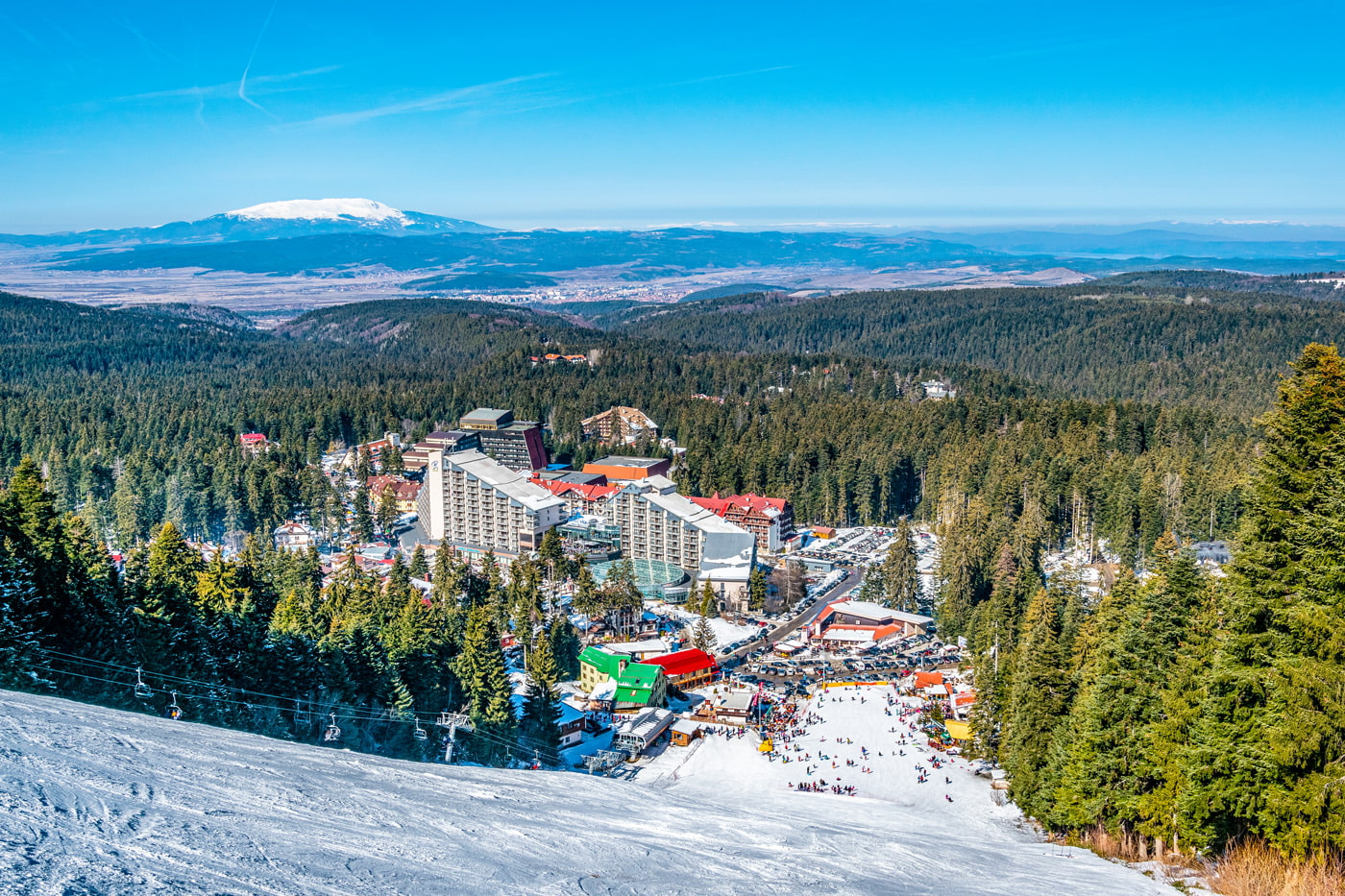 Formerly known as Chamkoria, Borovets was the very first ski resort in the entirety of the Balkans. Originally built by Bulgarian monarch Kniaz Ferdinand in 1896 to serve as his summer home and lodges, it has grown into the expansive ski resort it is today and is still owned by the monarchy.
The resort is situated on Mt. Rila, the tallest mountain in the Balkans, and offers incredible Alpine skiing facilities. Borovets has hosted 2 World and 12 European cups, so you can be assured that you're privy to some of the most superb ski runs in the world when you visit.
Malyovitsa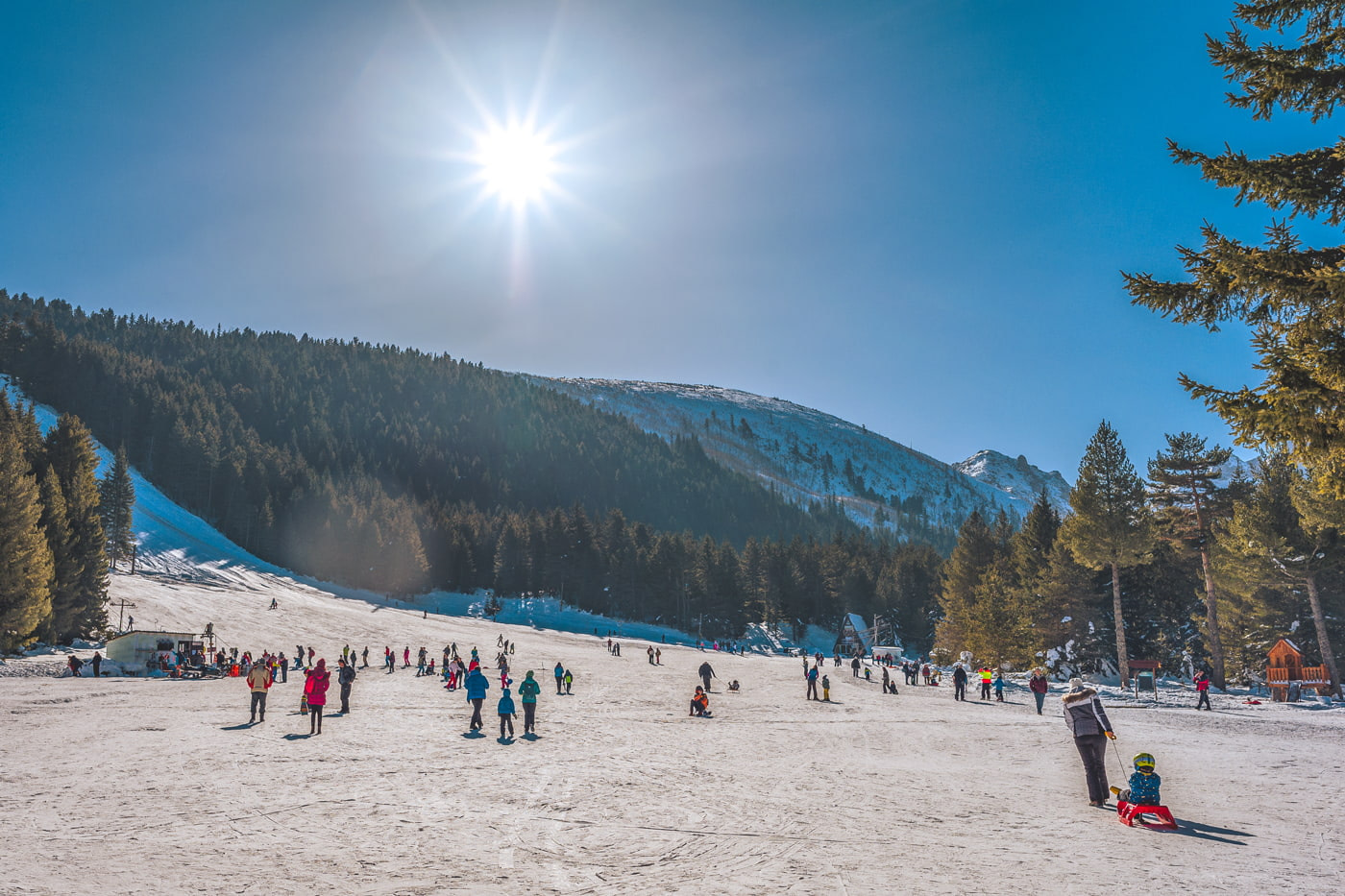 A quaint and picturesque ski resort just 13 km from the town of Govedarci, Malyovitsa is for those seeking a true getaway. Though they have enough infrastructure to ensure you'll have a comfortable stay, it's still isolated enough that you'll feel like you're truly in another world.
For all of its diminutive charm, you'll still find plenty to occupy your time not spent shredding the mountain; there are enough bars and restaurants in the vicinity, as well as an impressive variety of accommodation that boast an inordinate amount of charm. It's perfect for those looking to stow away for a winter retreat with their sweetheart, so if you're after a little romance, Malyovitsa offers a perfect respite.
Chepelare
Home to the longest ski run in all of Bulgaria, Chepelare also has the only ski and snowboard manufacturer in the Balkans, Atomic Skis, which has operated in the region since 1981.
Located in a valley in the Rhodopi mountain, it is also the hometown of the only Bulgarian winter Olympics gold medalist, biathlete Ekaterina Dafovska. To Bulgarians, this ski area hearkens true national pride and a bit of nostalgia. Without some of the trappings of the bigger resorts, like the bevy of bars and boutiques you may find elsewhere, it is frequently described as "pure," and prices are considerably lower than in alternative Bulgarian ski areas. Because it maintains a variety of runs ranging in difficulty, it's the perfect place to head with a group of friends at different skill levels.
Vitosha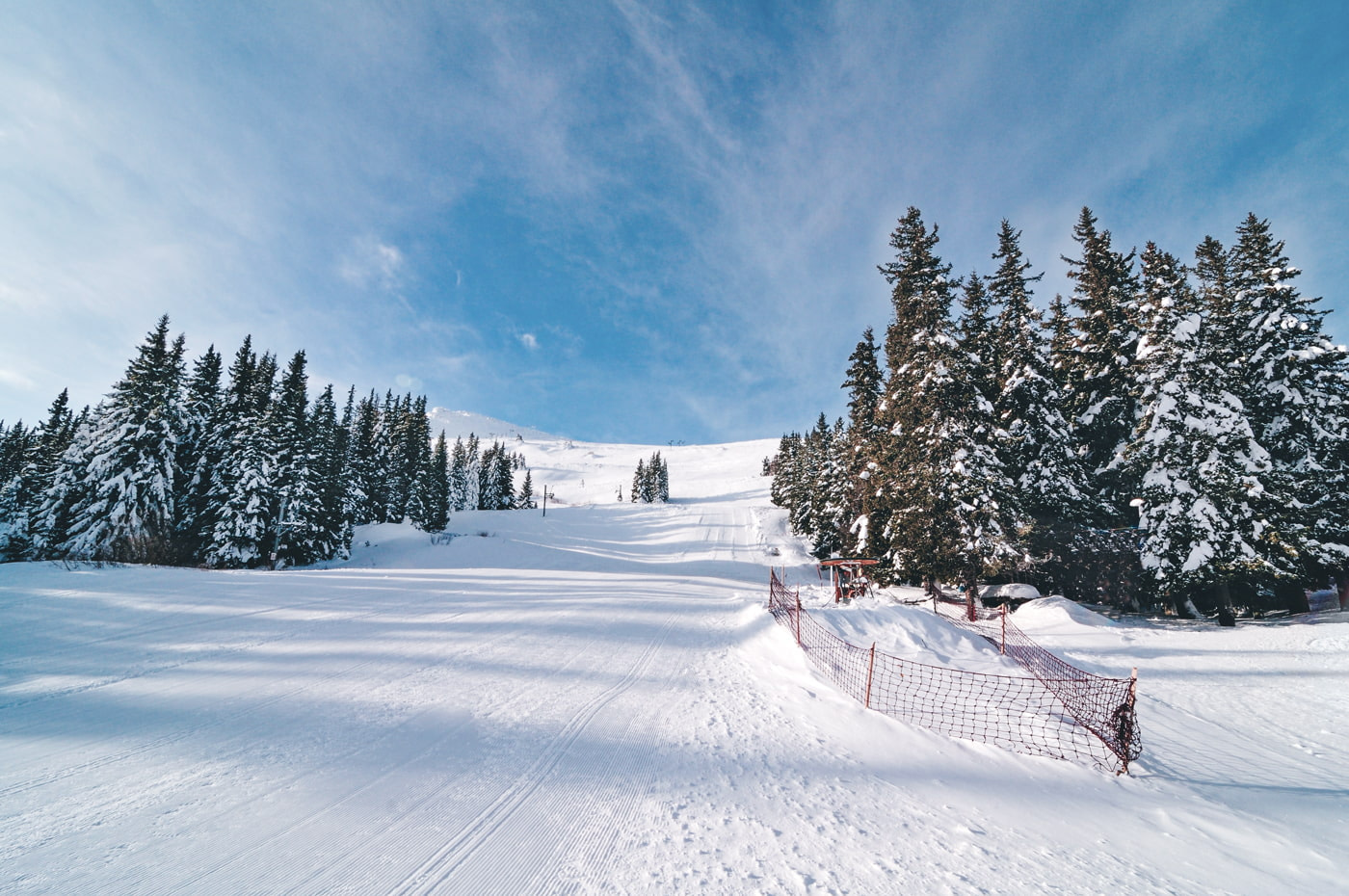 The closest ski resort to Bulgaria's capital, Sofia, Vitosha is perfect if you only have a short time for your holiday. Because of its proximity to the capital and its major airport, you can be off a plane and on the mountain within a couple of hours. It's known for having some of the most exceptional natural powder in the nation, with heavy snows beginning in December and lasting throughout a long season.
There are two ski centers near Vitosha. The first, Aleko Ski center, is the oldest and most popular in Bulgaria and offers lit night skiing. The other, Konjarnik-Vetrovala, is ideal for beginners due to the plethora of ski instructors and equipment rental facilities.
Pamporovo
Tucked away in Smolyan Province, Pamporovo offers the perfect ski resort for those who want to bring the whole family. With a mix of Alpine runs suited to both beginners and more advanced skiers, they also have nearly 40 km of cross-country skiing tracks for those who prefer not to brave downhill at all.
Pamporovo is famous for its sunny days and relatively mild winter climate, so you won't need any particularly special gear to stay warm on the slopes. If you're worried about how the balmy weather will affect the quality of the snow, you'll be relieved to know that they've invested heavily in snow-producing machines and grooming devices that ensure lovely conditions no matter what the weather report predicts ahead of your trip.
Dobrinishte
While Dobrinishte is smaller than other Bulgarian ski areas, they are known for their incredible hospitality. Both the ski area and the town are poised to welcome you completely, and skiers approaching advanced will still feel challenged on their runs, though they are shorter and narrower than some.
But what they lack in infrastructure they make up for in other amenities: the real highlight of planning a ski vacation at Dobrinishte is the multitude of nearby hot springs. The area is home to 17 thermal hot springs, some of which are replete with hand-fashioned tubs, swim-up bars, and spa facilities. The mineral waters are said to cure a variety of ailments, like joint pain, skin conditions, even indigestion. While the curative powers of the springs may just be an urban legend, you'll probably still fall in love with the ritual of taking a warm soak in the tubs after a day on the slopes.