Known for its overcast skies and soggy weather, Seattle may not be the first place you think of as a winter destination. With its "doom and gloom" reputation – often proudly exacerbated by locals to keep the crowds at bay – it can be an excusable assumption to make. In December, however, the city is a hidden holiday gem, trading its signature somber skies for unique seasonal events alongside traditional Christmas festivities that are sure to delight.
The days may be shorter and the nights longer, but that's when the holiday lights shine brightest. So, put on your scarves (and bring your raincoat, just in case) and enjoy these fantastic winter activities in Seattle this December.
Experience the Magic of SantaCon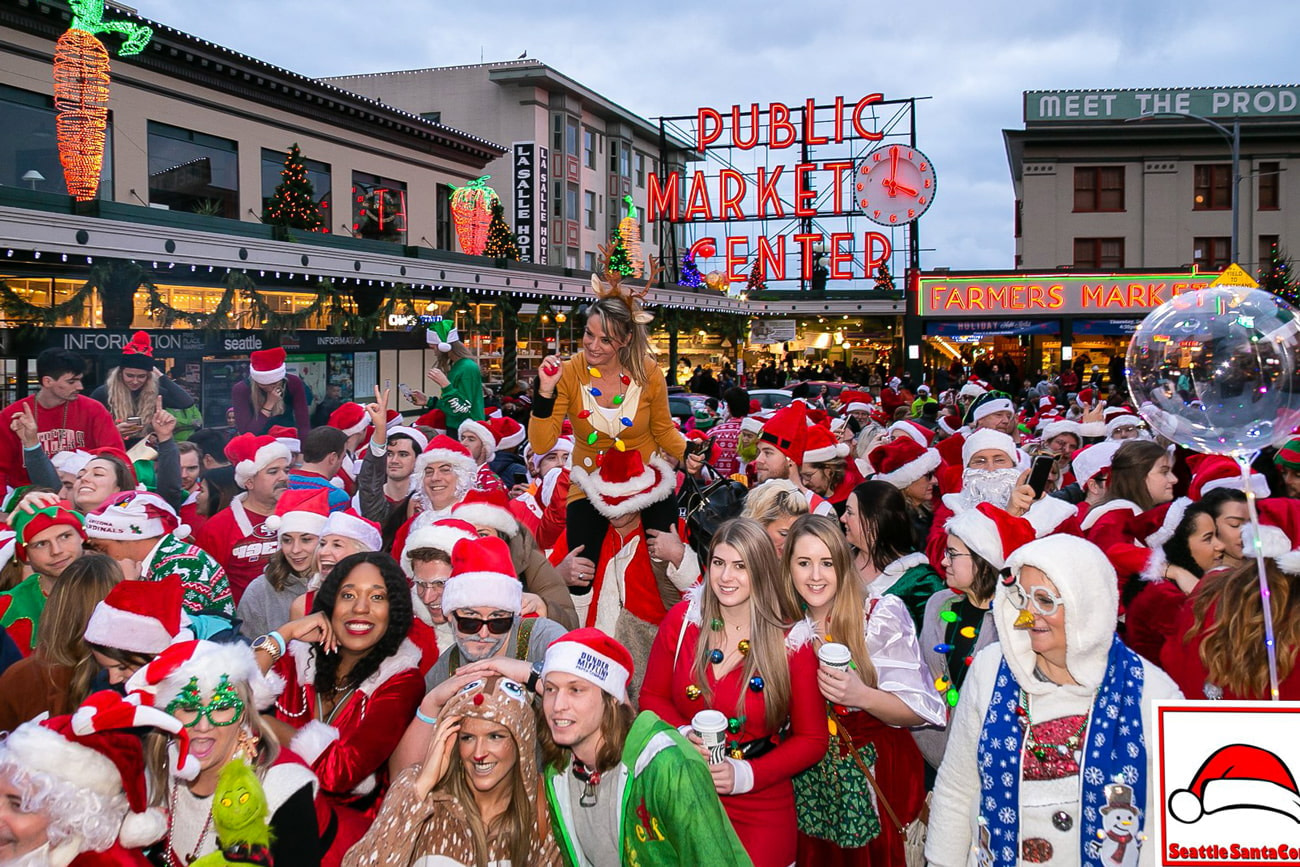 There's no Christmas in Seattle without SantaCon. On one very merry day each year, the city streets are flooded with a sea of Santas as they spread cheer and goodwill to all – and visit a dozen pubs along the way.
SantaCon is a 14-hour event that explores Seattle's Downtown corridor by routing participants to popular sites, such as the infamous Gum Wall and Pike Place Market, as well as a medley of bars where SantaCon drink specials abound.
While Santa Claus is the most popular costume to don, an array of other holiday-themed ensembles ensue. From elves on strike to a conga-line of reindeer, creativity is the name of the SantaCon game. The goal is to entertain and be entertained, to socialize and laugh, and to be fully invested in the holiday spirit – all while exploring the city's best sights on a pub crawl.
Enjoy Christmas Festivities at Westlake Park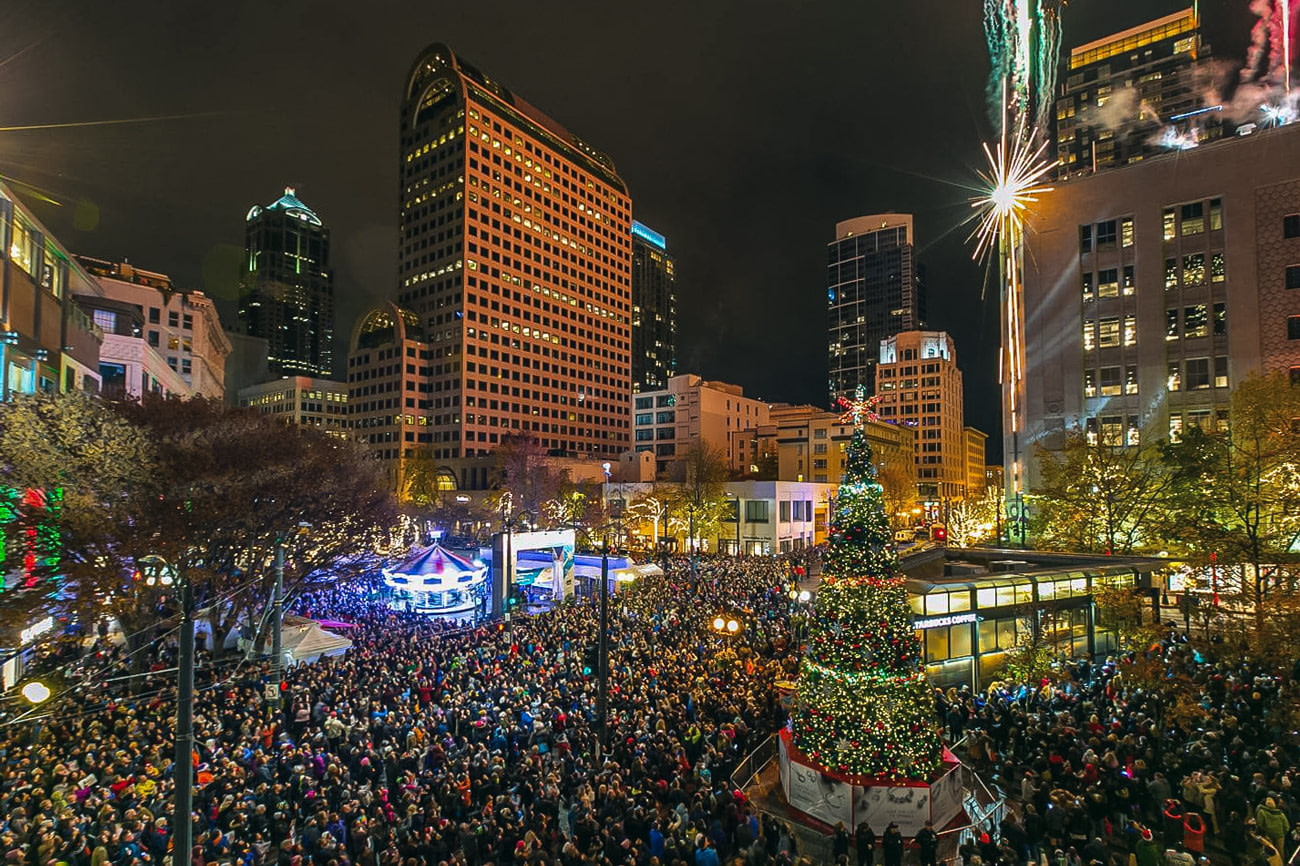 A trip to Westlake Park is a must for anyone visiting Seattle in December. Each winter, the core of Downtown Seattle's retail area is transformed into a winter wonderland as it is decorated to the nines for the holidays. Dominating the scene is a towering Christmas tree that is lit the day after Thanksgiving during the much-anticipated Tree Lighting Ceremony. A Seattle tradition that is attended by thousands, the ceremony kicks off the holiday season and offers a fantastic display of light and color.
The shopping opportunities around Westlake Park are endless, and in December there is a small holiday market featuring local artists where you are sure to find a treasure or two for someone on your list. Take a break from Christmas shopping with a spin on the holiday carousel or take a whirl on the nearby ice skating rink. For a more lowkey experience, savor the holiday ambiance with a cup of hot chocolate beneath trees covered in twinkly lights.
Brewery Hop in Ballard
If you are eager to be outside but don't want to freeze your buns off, an afternoon of brewery hopping may be right up your alley. Head to Ballard, a charming neighborhood in north Seattle known for its impressive concentration of high-quality breweries. In wintertime (and year round, because it is Seattle after all), the atmosphere is cheerful and cozy with fire pits roaring, tents warmed by space heaters, and beer that is sure to satisfy and keep you toasty.
In December, many breweries debut their winter ales, often in the form of delectable porters and seasonal dark ales. For the best of the best, be sure to check out Stoup Brewing, Reuben's Brews, Bale Breaker + Yonder Cider Taproom, and Urban Family Brewing Co., all of which feature spectacular outside spaces and downright delicious beer, sours, and ciders.
Revel in the Glamour of The Burlesque Nutcracker
Brace yourself for an evening of glitz and glam with a showing of Land of the Sweets: The Burlesque Nutcracker. This spiced-up version of the traditional Nutcracker ballet kicks it up a notch with extravagant costumes and spectacular choreography alongside an original jazz score by Jasper McCann.
Dress up and leave the kids behind as you make your way to The Triple Door Mainstage to join your fellow guests in swanky and fabulous attire. With a delicious libation in hand, watch the Nutcracker's famous ensemble of characters take the stage, including The Rat King, Sugar Plum Fairy, and Snowflakes – but with an uninhibited and sultry holiday twist.
A Seattle tradition for 14 years running, The Burlesque Nutcracker sells out each year and will undoubtedly boost your holiday spirit with a performance that is equal parts enchanting, seductive, and humorous.
View the Christmas Ship Parade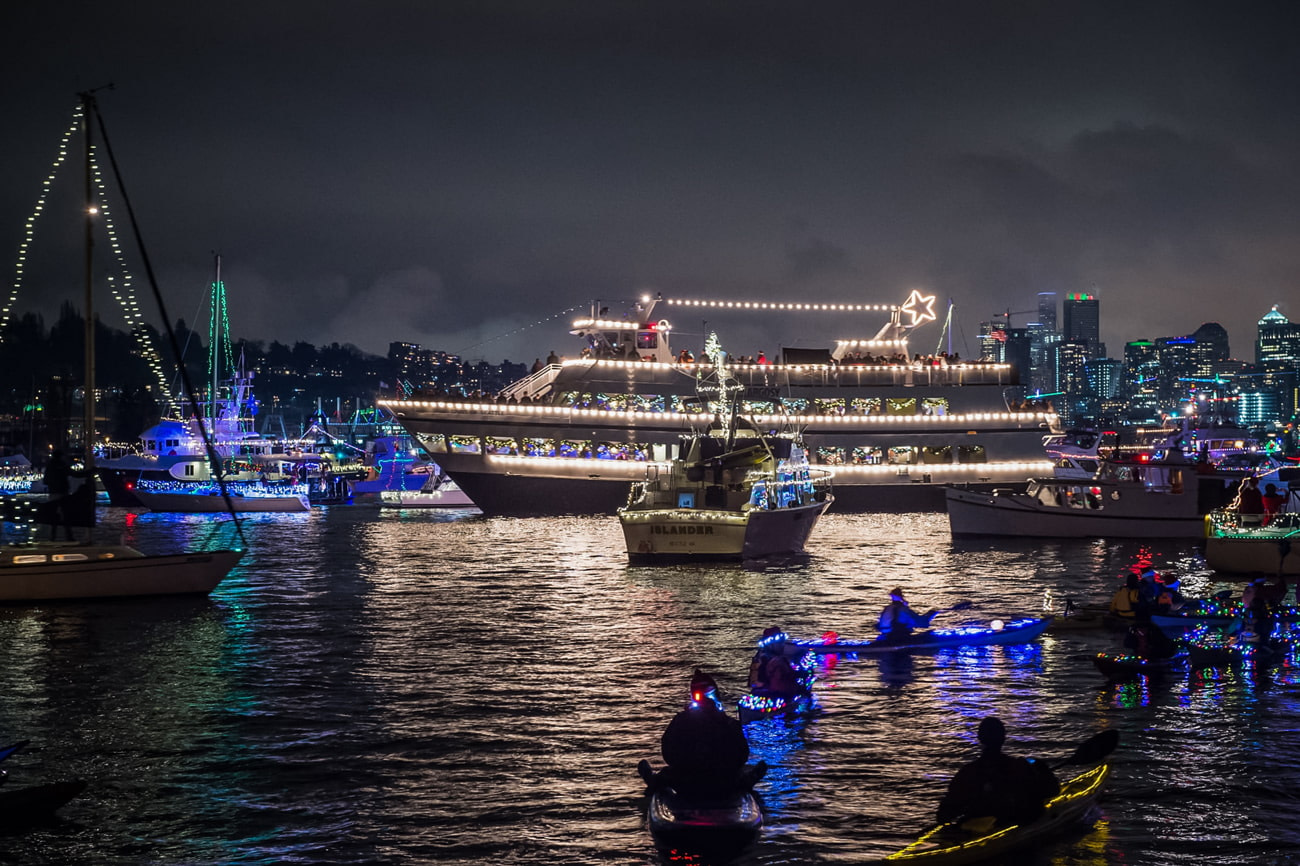 What sort of proud coastline-hugging city would Seattle be without celebrating the season by way of water? Each night from late November until Christmas Eve, dozens of boats take to Seattle's waters while decked out in full holiday regalia; colorful lights are wrapped high around sailboat masts, evergreen garlands line ship decks, and a chorus of carols emanate from aboard – courtesy of local choir groups who dutifully share the spirit of figgy-pudding.
From the Puget Sound west of Downtown to the suburbs of Seattle's Eastside and Lake Washington, Christmas cheer is spread far and wide in a new spot each night. For the most extravagant evenings, plan to visit on Opening Night and during the Grand Finale, or at the height of the holiday magic during the famous Parade of Boats, a night where ships glide along the Fremont Cut, the waterway that connects Lake Washington and Lake Union to the Puget Sound and out to the Pacific Ocean.
If you can't join aboard, be sure to enjoy the festivities from the shore by watching as sparkling boats float past and participating in evening bonfires and the annual tree lighting ceremony. A beloved Northwest family tradition, taking in the sights and sounds of the Christmas Ship Parade is one of the best things to do in Seattle in December.
See a Viewing of A Very Die Hard Christmas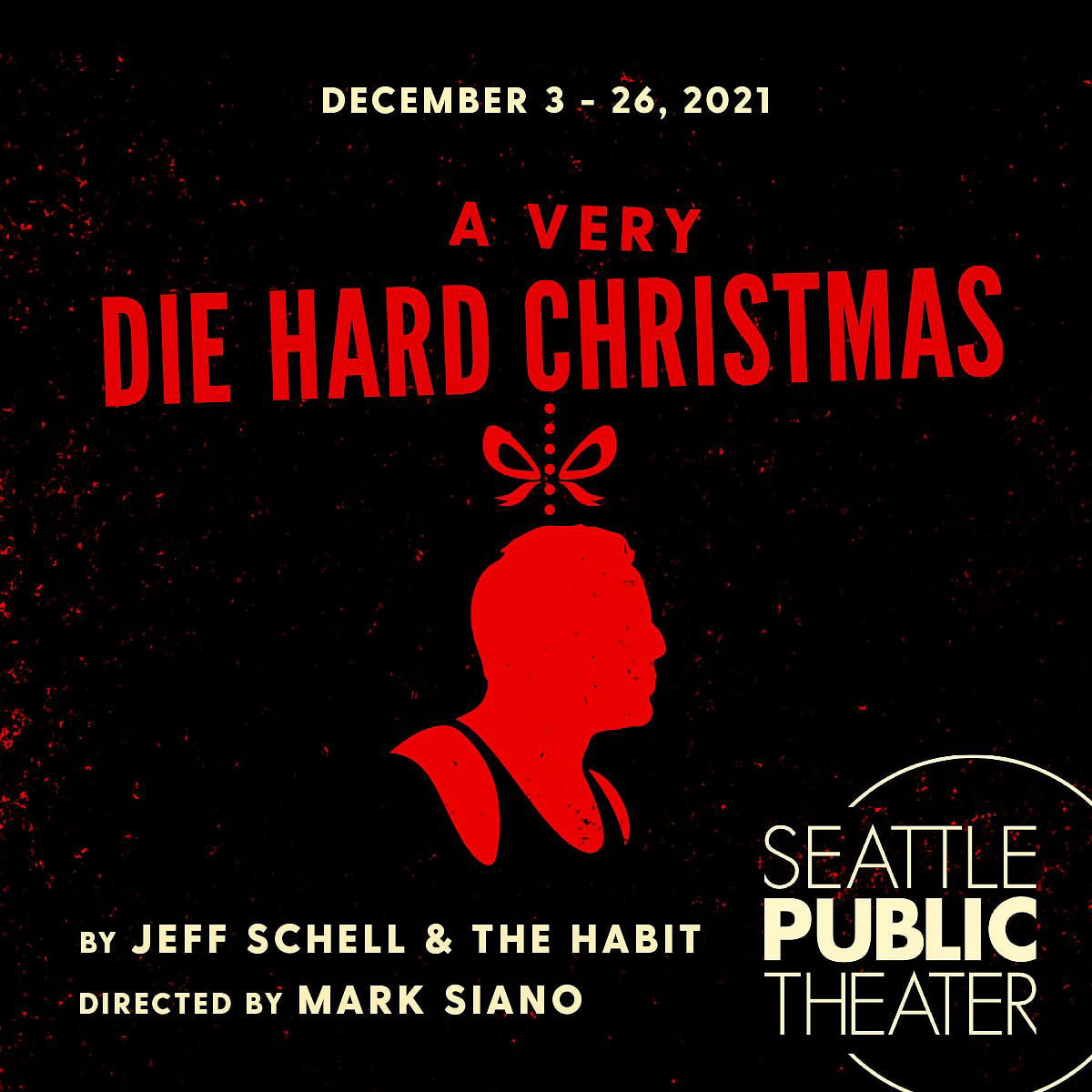 Is Christmas truly complete without watching Bruce Willis sprint barefoot through a building as it is overtaken by German terrorists during a holiday party? Okay, perhaps for most people Christmas is perfectly complete without watching Die Hard, but for those who watch every year, catching a live parody performance is the perfect way to get into the holiday spirit.
Each winter, the Seattle Public Theater puts on a number of holiday performances at its location in Green Lake Park. Year after year, the crowd favorite is A Very Die Hard Christmas, a musical spoof of the classic 1998 film, Die Hard. A talented ensemble of actors and sketch comedy writers artfully set the stage and leave audiences in stitches with its abundance of 80s humor, soft rock music, and endless over-the-top action. If you are searching for an entertaining and off-beat way to celebrate the season in Seattle, then A Very Die Hard Christmas is a must-see. Yippee ki-yay!
Visit WildLanterns at Woodland Park Zoo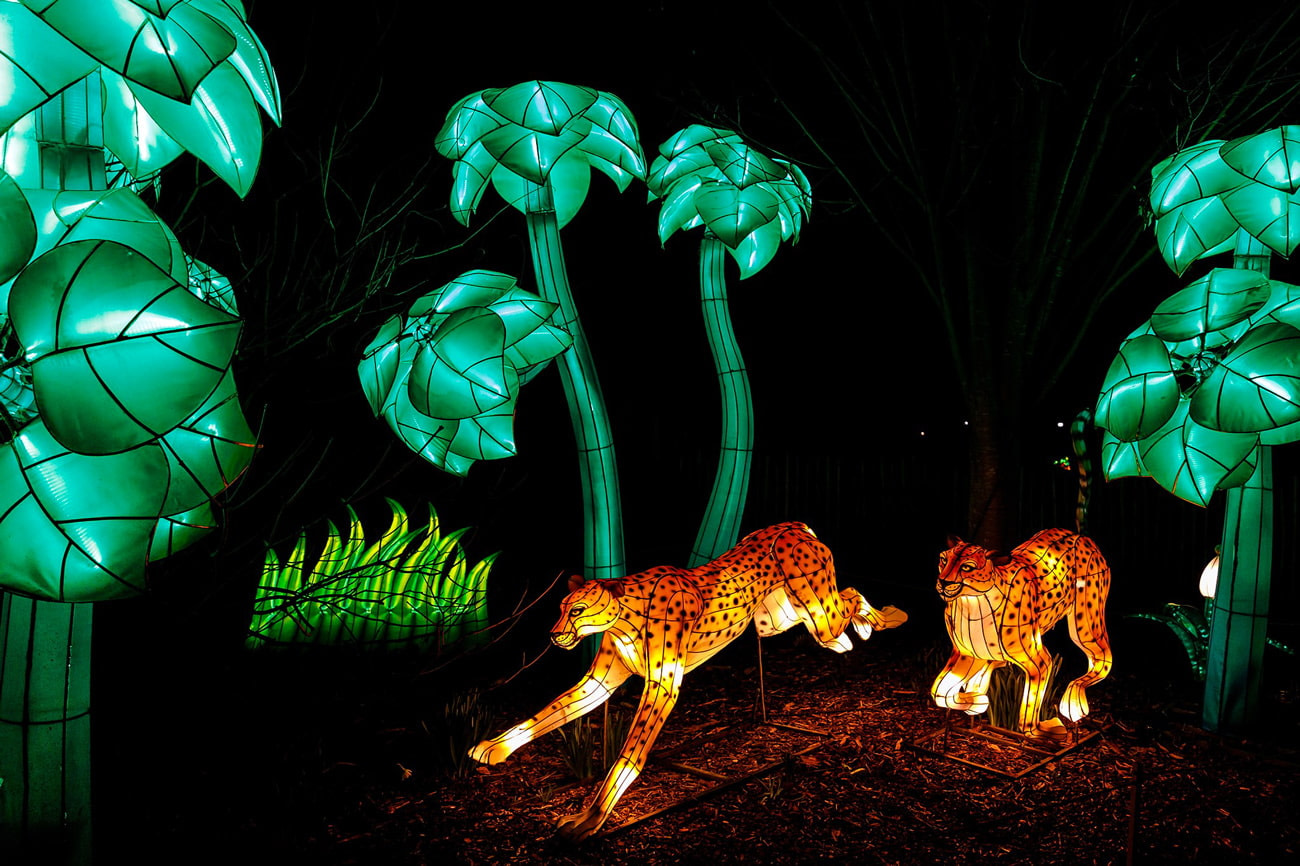 Make your way to Seattle's sprawling Woodland Park Zoo during its nighttime after hours to take in WildLanterns, an interactive festival of lights featuring an array of animal-shaped lanterns and impressive landscapes. Illuminated by hundreds of thousands of lights and more than 300 lanterns, it is a dazzling experience enjoyed by kids and adults alike.
As you make your way through the zoo and ogle at the displays – preferably with a warm beverage in hand – you will wander through different "terrains," from the African Savanna and Asian Rainforest to the Wetlands and the Pacific Northwest, with displays reflecting each region's wildlife. While many of the actual animals are asleep, you may still spy on them along your stroll through the park, especially the nocturnal creatures. If not, zookeepers offer up-close animal encounters each evening as well!
Catch a Kraken Hockey Game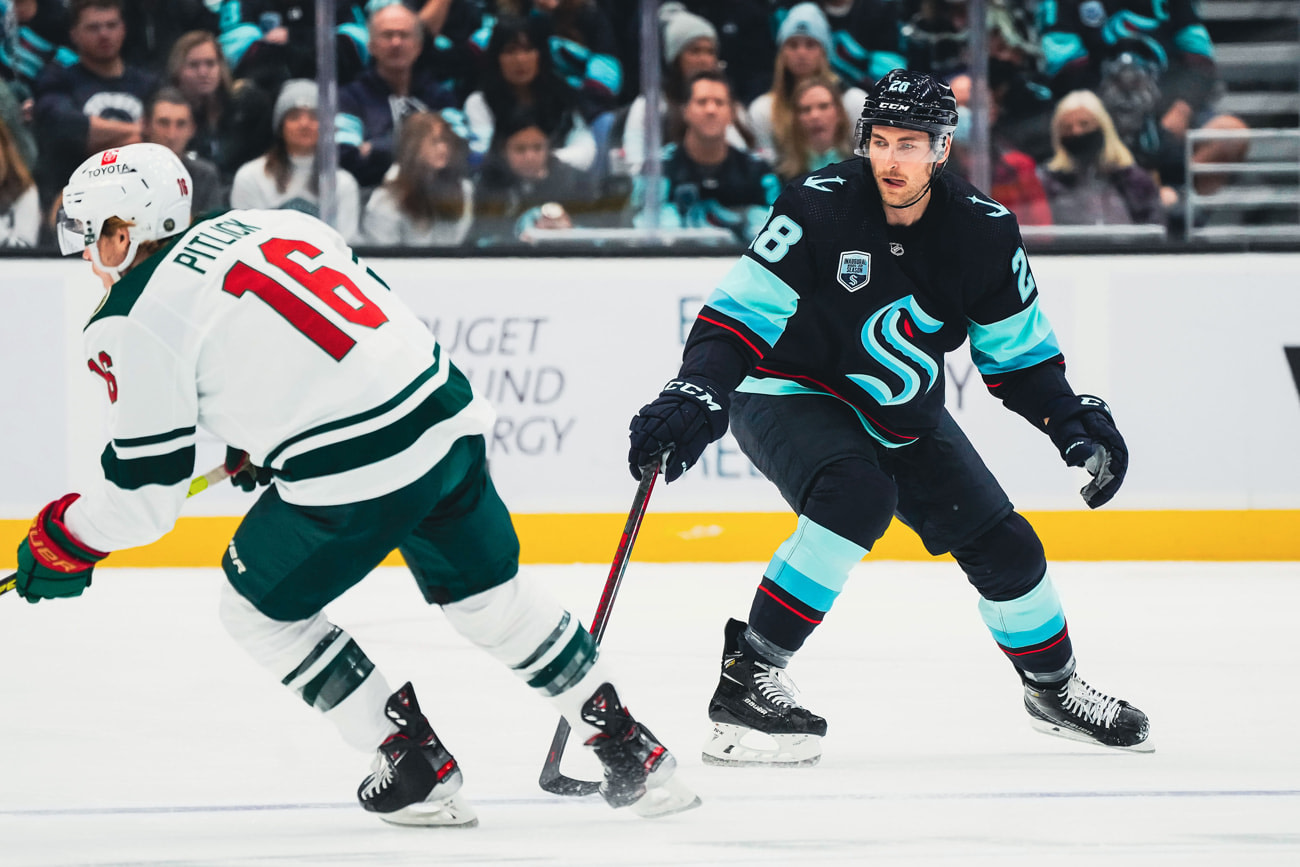 Spend a wintery day cheering on the Seattle Kraken hockey team as they shred ice at their home lair, Climate Pledge Arena, which is just a stone's throw from the Space Needle. Games are a fast-paced and adrenaline-fueled experience that feature intense plays, loud cheering, and, of course, the occasional heated brawl between opponents.
The Seattle Kraken is Seattle's newest sports franchise and the much-anticipated hockey team officially hit the ice in October 2021 after a 45-year hiatus. 1975 was the last time the city had a hockey team, the Seattle Totems, and the sport is now back with a vengeance as the Seattle Kraken, a name chosen by dedicated Seattle sports fans themselves. The Kraken of Scandinavian lore is the most feared beast in the sea and serves as a nod to the city's maritime history.
Watching the Kraken play is an exhilarating experience, but watch out – players are known to throw a plush salmon toward the crowd from the ice, just as the fishmongers do to visitors at Pike Place Market!
Visit Pike Place Market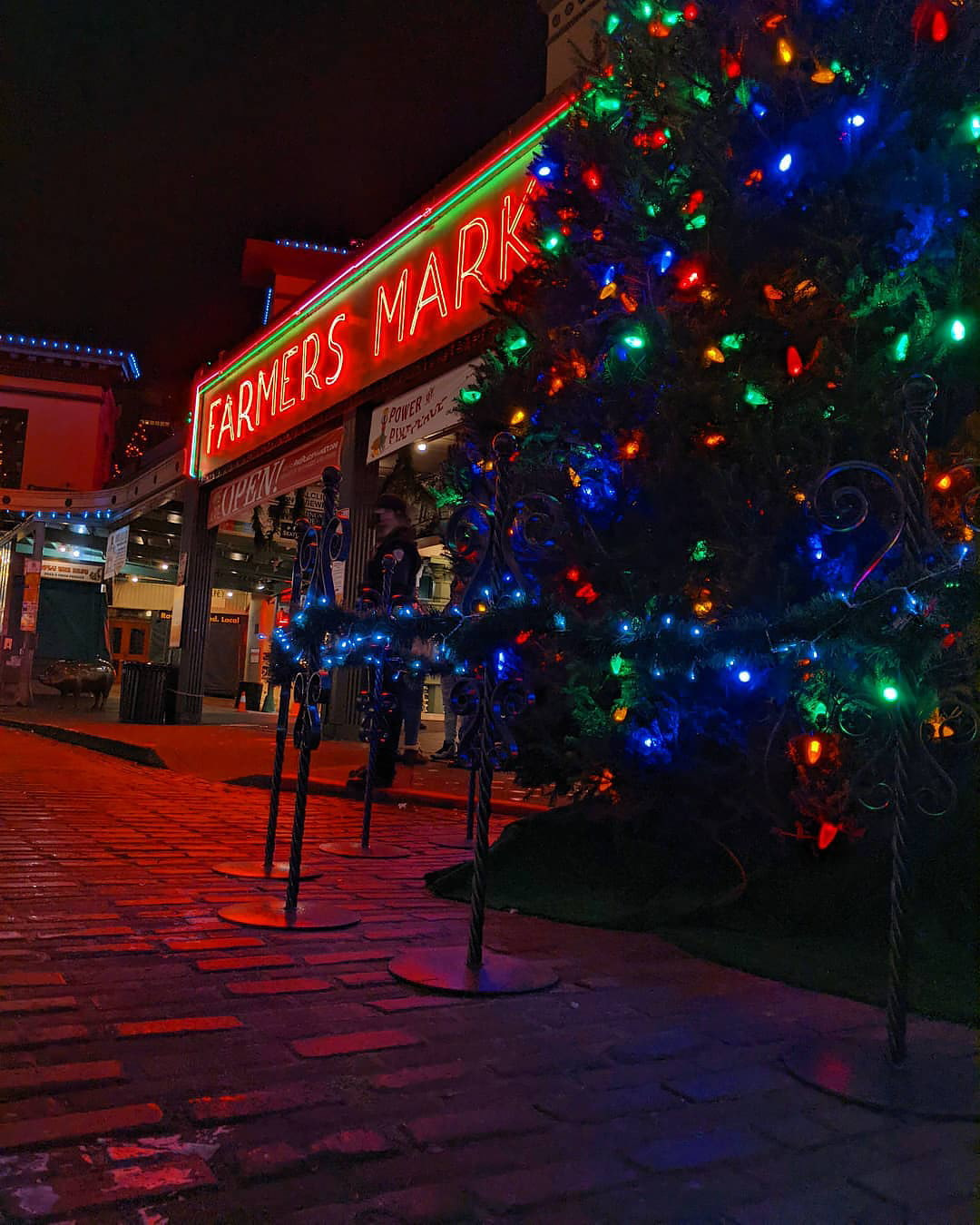 Speaking of Pike Place Market, it is simply not to be missed during any visit to Seattle, but it is especially magical during winter when its cobblestone streets are sprinkled under snow (or, more often than not, rain).
Each December, Christmas trees are put up and storefronts are decorated in deep green wreaths and bright red bows. Head to Pike Place just before sunset to see it at golden hour and then watch as it transforms into a brilliant holiday scene!
After relishing in the ambiance of the main square, replete with its quintessential neon red sign as a backdrop, be sure to meander through the market's cavernous innards. Aside from traditional market stalls with flowers, fish, and trinkets, much is to be found in its depths, including popular favorites, like breakfast at The Crumpet Shop or drinking in the view from Old Stove Brewing.
Spend a Weekend in Leavenworth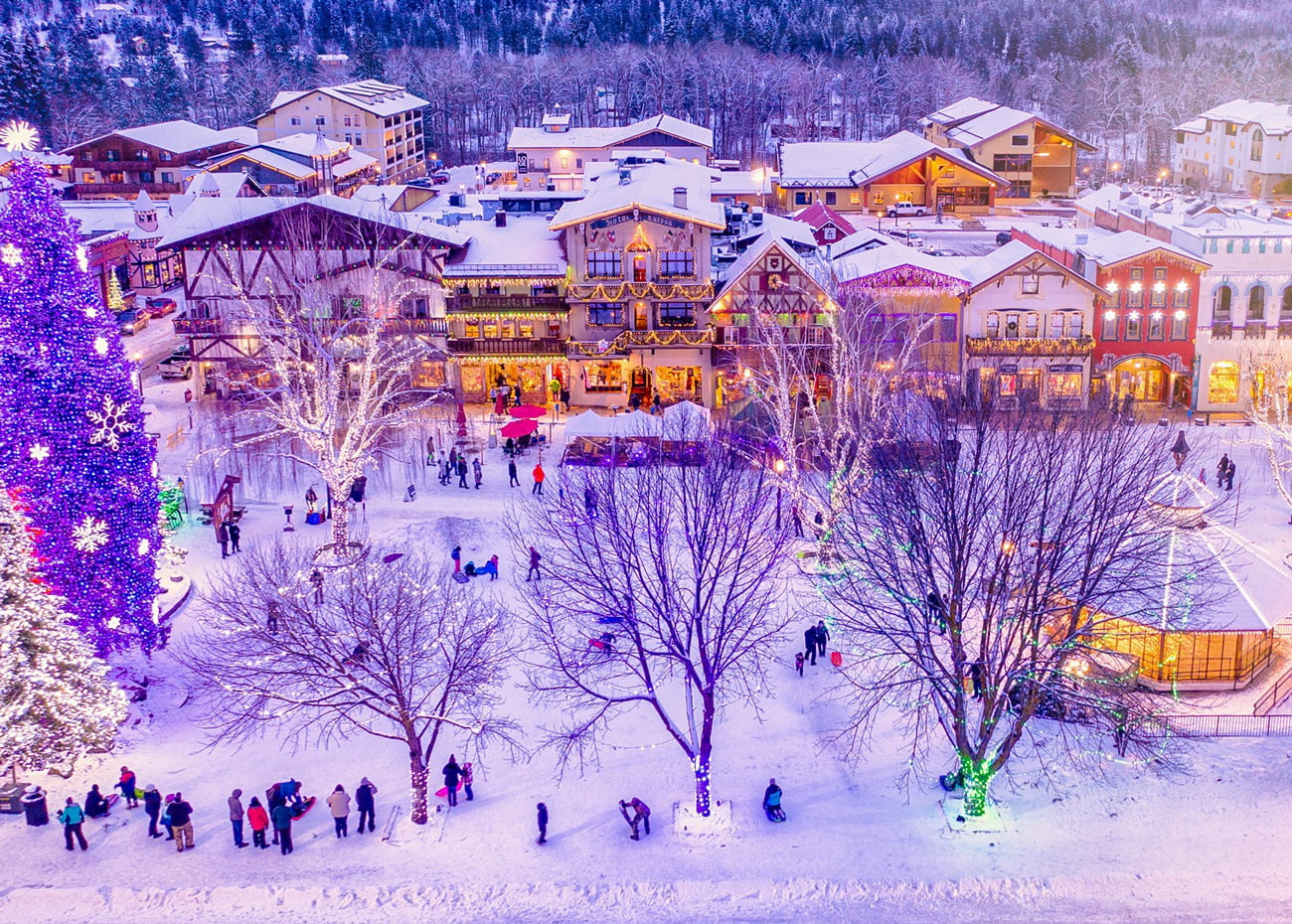 If you are willing to peel yourself away from the city's splendor, there is no better place to visit in December than Leavenworth, a Bavarian wonderland that cranks up Christmas to a whole new level.
Arriving in Leavenworth is like walking into a snowglobe; visitors stroll past thoughtfully decorated storefronts, gaze up toward towering trees perfectly wrapped in holiday lights, and enjoy the sights and sounds of horse-drawn sleigh rides as they clop-clop-clop through the streets. The Bavarian village is made even more magical under a fluffy layer of snow, which is often the case in wintertime.
Located three hours east of Seattle along I-90, the scenic interstate that weaves through the evergreen-laden Cascades Mountains, the drive is an equally delightful part of the journey. Alongside the atmosphere, the holiday-themed activities are sure to entertain. You can listen to festive carolers or gaze upon detailed gingerbread houses, and enjoy delicious dining and plentiful shopping opportunities. There is even a place to write letters to Santa!