This post contains affiliate links, which means we may receive a small commission, at no additional cost to you, if you make a purchase through these links. See our full disclosure here.
If you're into cars, then Germany is the country for you. A longtime titan of the global auto industry, it has the fourth-biggest auto manufacturing market in the world, only behind China, the United States, and Japan. They take vehicle manufacturing seriously, with a number of iconic brands hailing from within its borders, and love to showcase their craftsmanship in a number of delightful ways.
Whether you're a serious car enthusiast or a casual fan, there are plenty of experiences available for tourists to Germany. From exquisite auto museums to unique tours, there is no other country more suited to fulfilling the whims of motorheads everywhere.
If you're currently planning an auto-themed vacation, check out these activities that highlight the legendary German automotive industry. You may just find something you won't want to miss.
The Porsche Museum, Stuttgart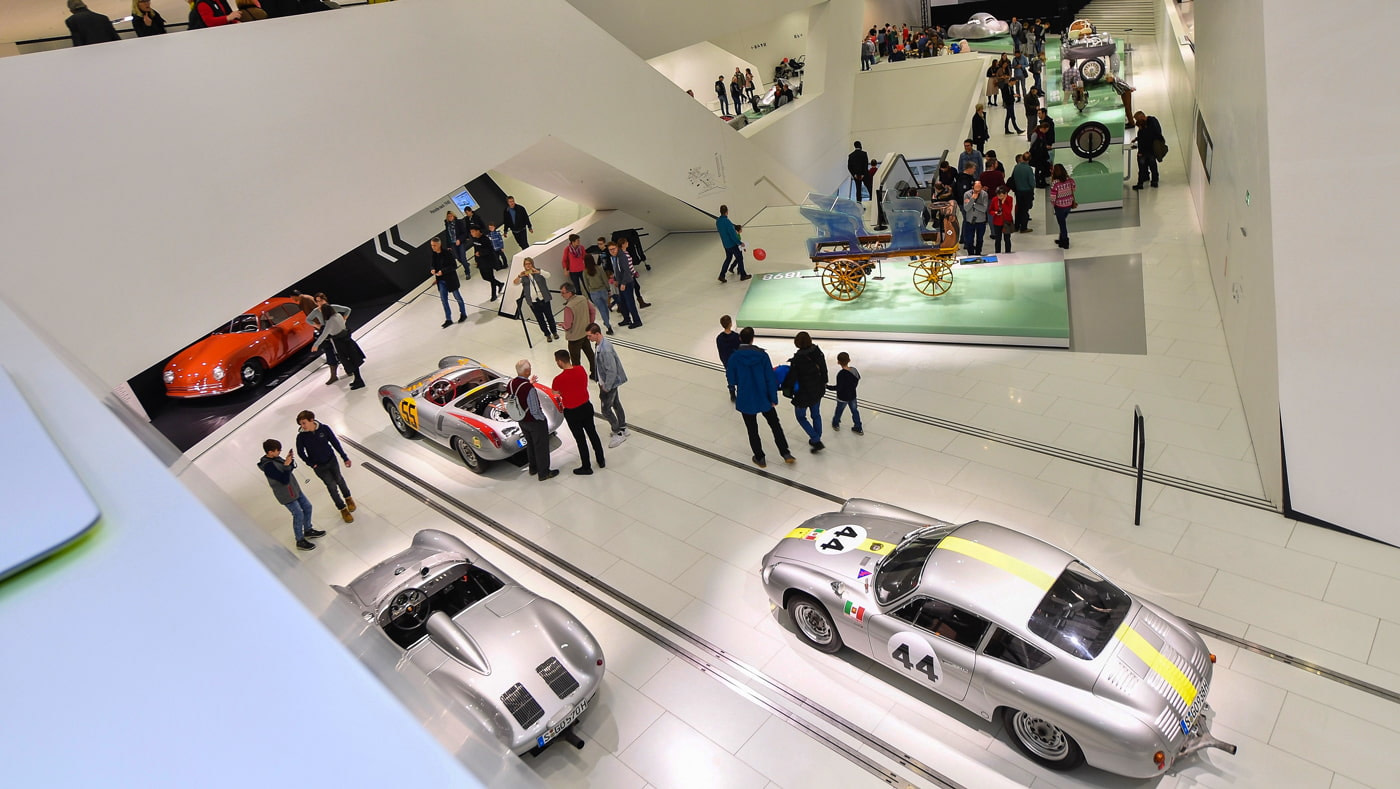 The Porsche Museum was opened in 2009 to showcase the history of the brand. It is arranged as a chronological journey through every major release, from the manufacturer's beginning with the 356 "No. 1" Roadster, the original flagship car of the brand, to the concept cars of the future. The entire collection is composed of over 700 cars, 200 of which are race cars.
A highlight of the museum is the workshop, where Porsche mechanics repair, restore, and maintain vehicles in full view of visitors behind a glass wall. Even though Porsche is one of the most iconic luxury brands in the world, there's a lot here to delight and surprise even the most experienced auto historian.
The Autobahn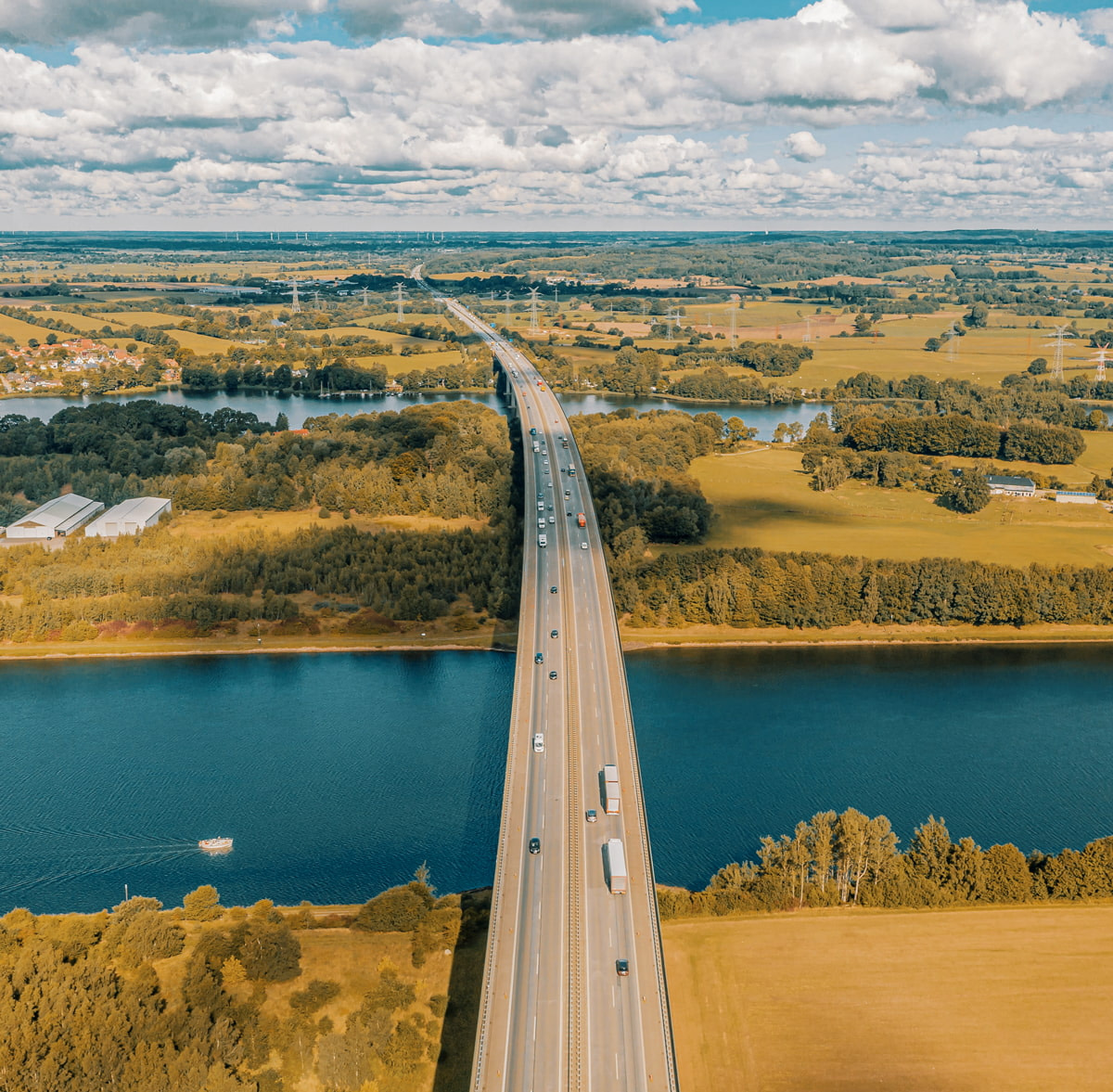 Short for Bundesautobahn which means roughly "federal motorway" in German, the autobahn isn't a particular stretch of road or track, but rather just what you'd call a freeway in German.
What makes Germany's autobahnen stand out is that outside of sections of it that are urban or undergoing construction, the 130 km/hr speed posted isn't actually a legal limit, but rather a suggestion. That means that about 70% of highways crisscrossing Germany are technically available for you to drive as fast as you please. Many tourists opt to rent a sports car by the hour or the day from one of Germany's iconic brands just to test the limits of its performance on Germany's open roads, and you can, too.
Trabi Safari, Berlin
If you're not from Germany, you may be unfamiliar with the Trabant. Colloquially called a Trabi, these cars were produced by former East German car company VEB Sachsenring from 1957 to 1990. The company folded after the fall of the Berlin Wall, but the cars remained.
The Berlin-based company Trabi World uses a restored fleet of them for a unique urban tour called Trabi Safari. On this tour, you and your party will drive your own Trabi through the streets of Berlin in a caravan of other tourists led by your guide. The guide's anecdotes can be heard through the radio, so you'll get the same context as you would in a traditional city tour. Along the way, you'll get to see some of the highlights of Berlin, like Karl-Marx-Allee and the East Side Gallery.
Mercedes-Benz Museum, Stuttgart
Not only does it tell the history of Mercedes-Benz as a singular car manufacturer, but via its collection of 160 vehicles and 1,500 exhibits, the Mercedes-Benz Museum tells the story of the auto industry as a whole.
With installations on nine levels covering a total space of 16,500 square meters, it's one of the most comprehensive and expansive auto museums in the world. There are free audio guides available in eight languages to guide you through the exhibits and give you a more comprehensive insight into what is displayed.
Volkswagen Factory, Wolfsburg
Europe's largest car factory, the Volkswagen Factory in Wolfsburg was opened in 1938 and spans a thousand acres. It employs over 70,000 people, and nearly 100,000 cars are manufactured there every year. The factory is such an integral part of Wolfsburg that in 2003, the city was briefly ceremoniously renamed "Golfsburg" to commemorate the launch of the fifth-generation VW Golf. You can tour the facility to see how the cars are manufactured, but you'll have to reserve your spot at least 24 hours in advance.
Autostadt, Wolfsburg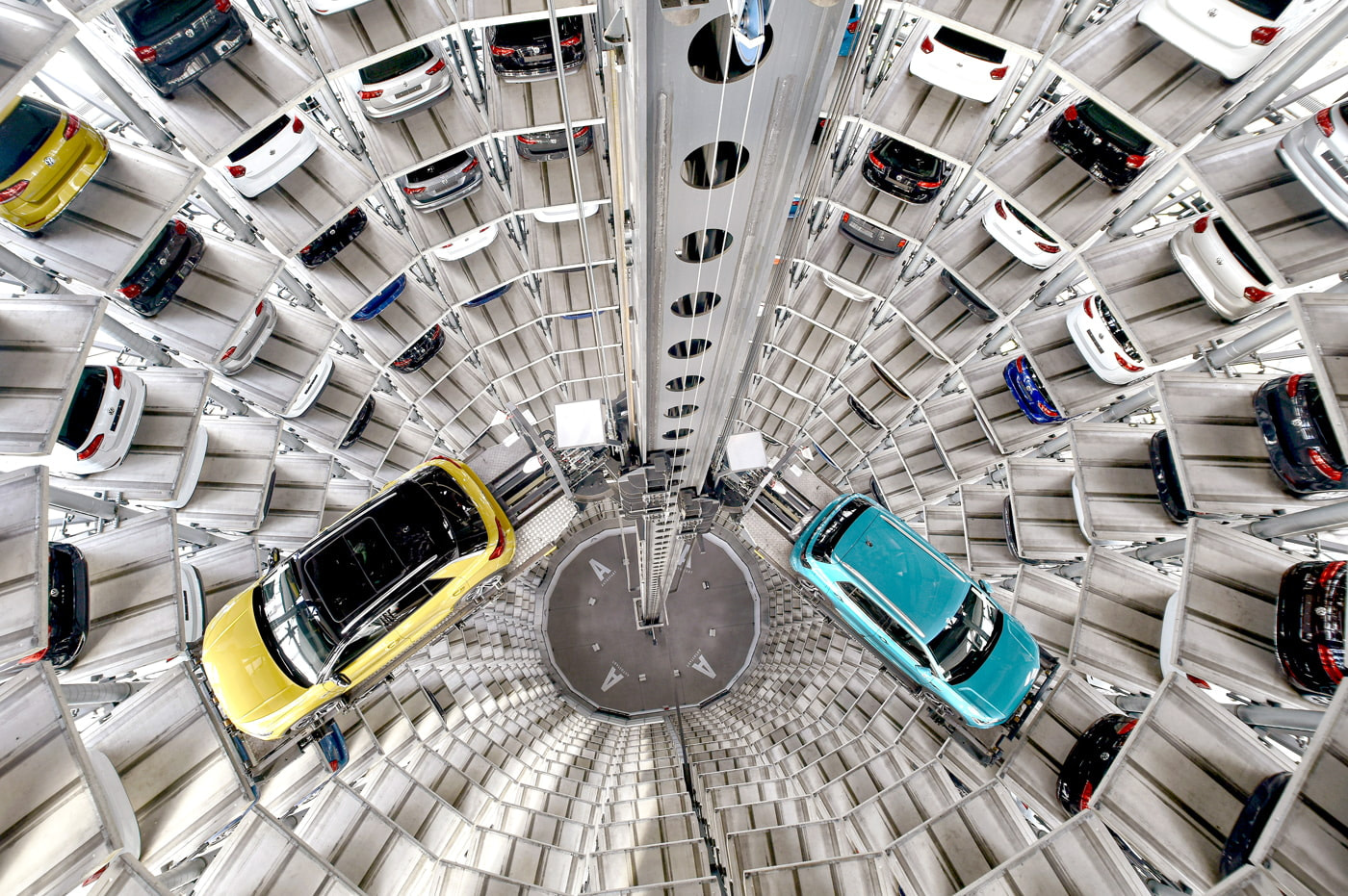 Unlike the Automuseum, which is also in Wolfsburg, the Autostadt museum showcases not only cars produced within the city, but also from the additional brands that VW owns like Audi, Lamborghini, and Bentley.
Spread across 8 pavilions, the collection is composed of over 1,000 classic cars and 300 representatives of models that are still being produced today. The highlight of the facility is probably the AutoTürme, two enormous glass towers connected to the factory by an underground tunnel. Within them are stored production cars fresh from the factory, ready to be collected by consumers, or delivered to dealerships around the world.
V8 Hotel, Stuttgart
Situated in the heart of the MOTORWORLD Region Stuttgart, V8 Hotel – with its car-themed rooms, house brewery, and full-service spa – guarantees a unique, memorable stay for car lovers in Germany.
Guests can choose to sleep in a Cadillac Coupe in the Drive-In Cinema room; relax in a Herbie-shaped VW bed in the Gas Station; or luxuriate in a Mercedes-Benz in the exquisite Tower Suite, which comes with its own private sauna and furnished rooftop terrace. Other themed options include Racing, whose décor revolves around Formula 1; Route 66, with its original motorcycle accessories; and the cheerful Camping Room, complete with hammock and chic garden furniture.
You'll find the car-themed V8 Hotel in the terminal of the former Böblingen Airport, conveniently close to bars, restaurants, and a delightful vintage auto museum.
Nürburgring Race Track, Nürburg
Opened in 1927, Nürburgring is both a commercial racing track and a divertissement for thrill-seeking tourists. With the exception of race days and times when the entire track has been rented privately, the facilities are open to anyone who cares to bring their road-legal car or motorcycle to open it up on the track.
The facility was initially built as a test track for auto manufacturers and is still used for this purpose. For several weeks a year, the track is rented exclusively for the Industry Pool, when car manufacturers, associations, and component suppliers convene to test their cars for speed and endurance. If you're dying to take a lap, it's a good idea to check in advance if the track will be available to the public while you're planning your trip.
BMW Welt & Museum, Munich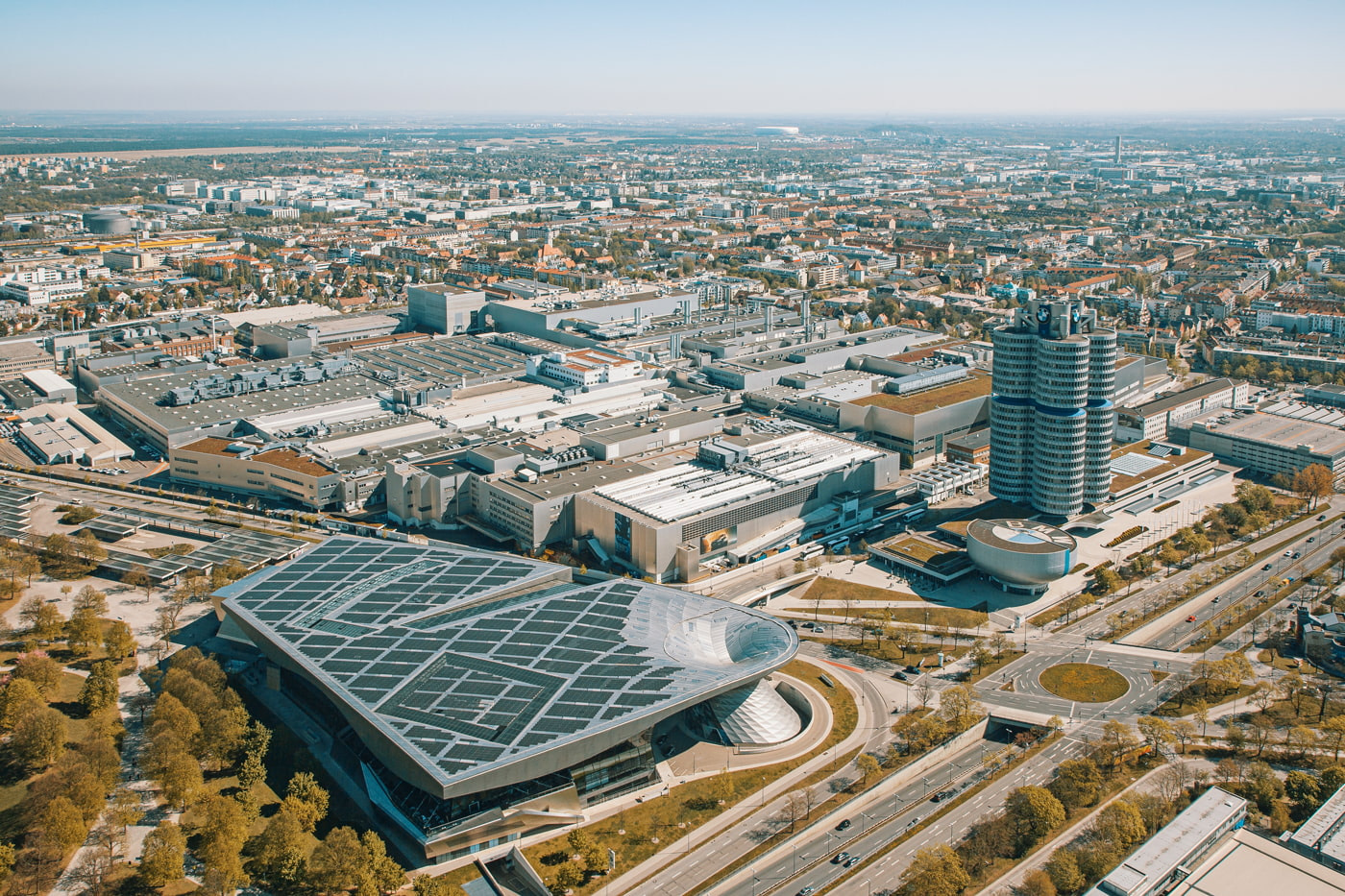 Adjacent to each other on the BMW campus in Munich, the BMW Welt and Museum serve two distinct purposes. The museum tells the history of BMW as a brand specifically, with examples of perfectly restored production cars going back to 1930s 3/15 DA-3, also known as the Dixi.
The Welt, on the other side, showcases current production cars across the spectrum of the entire BMW Group, which includes Rolls Royce and Mini, as well as pre-production and concept cars. It is essentially a giant showroom, so the cars you see are available for sale and many models can be rented by the hour. If your driving skills are a little rusty or you'd just like to further hone your technique, you can even take a lesson from a driving professional.
IAA Mobility 2021
Formerly known as the Frankfurt Motor Show, the 2021 iteration has been rebranded as IAA Mobility in an attempt to include a broader range of vehicles and devices that provide or enable transportation.
Rather than just cars, they will now be showcasing many forms of vehicles including scooters, bicycles, even forms of air transport. Many of these changes were made with the goal of diversifying and democratizing the famous trade show, and with this goal in mind, special attention will be paid to ensuring that small startups and major car manufacturers have an equal opportunity to garner attention.
BaseCamp Young Hostel, Bonn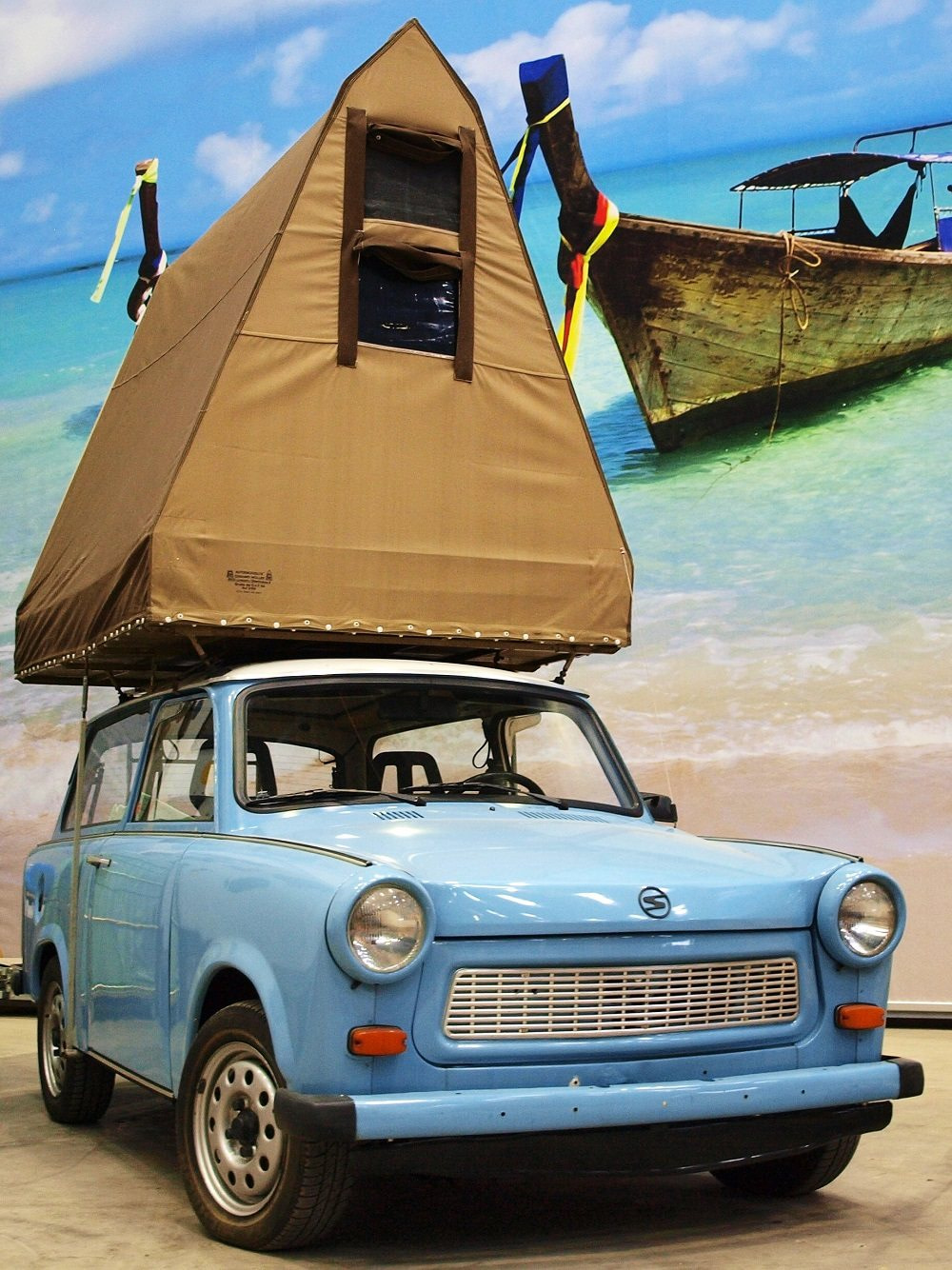 An inexpensive and original accommodation alternative for travelers to Bonn, BaseCamp invites guests to stay and play in a variety of themed vintage caravans with nicely furnished front lawns.
The ingenious youth hostel designed by movie set decorator Marion Seul resembles an indoor campground where rooms have been replaced by cool, artfully designed caravans, nostalgic train compartments, American Airstreams, and retro VW campers.
From Route 66 to Flower Power and 20.000 Leagues under the Sea, each unit has a story to tell, punctuated by inspired design and vibrant memorabilia. A food truck and a German-style beer garden round up BaseCamp's facilities.