No longer a sleepy city in the Caucasus, Tbilisi has, in recent years, exploded in popularity as a prime location for expats. The Georgian government has put an incredible amount of effort into attracting tourists and digital nomads, and scores of remote workers continue to relocate to Tbilisi every day.
Many nomads arrive in the city unaware of the logistics of registering a business or their tax obligations. Some give up and hire an agency to do it for them, but it's totally possible to do all of these things yourself. If you don't know where to start, you can simply follow this step-by-step guide to make your transition to Tbilisi as seamless as possible.
Once you've filed all of your paperwork and found a place to live, you'll be free to explore the city, sample delicious Georgian wine and cuisine, and make new friends, so, you're going to want to get the logistics out of the way as soon as possible.
To help guide you through the process, here are all the essentials you'll need to know to begin your new life in Tbilisi.
Get the Visa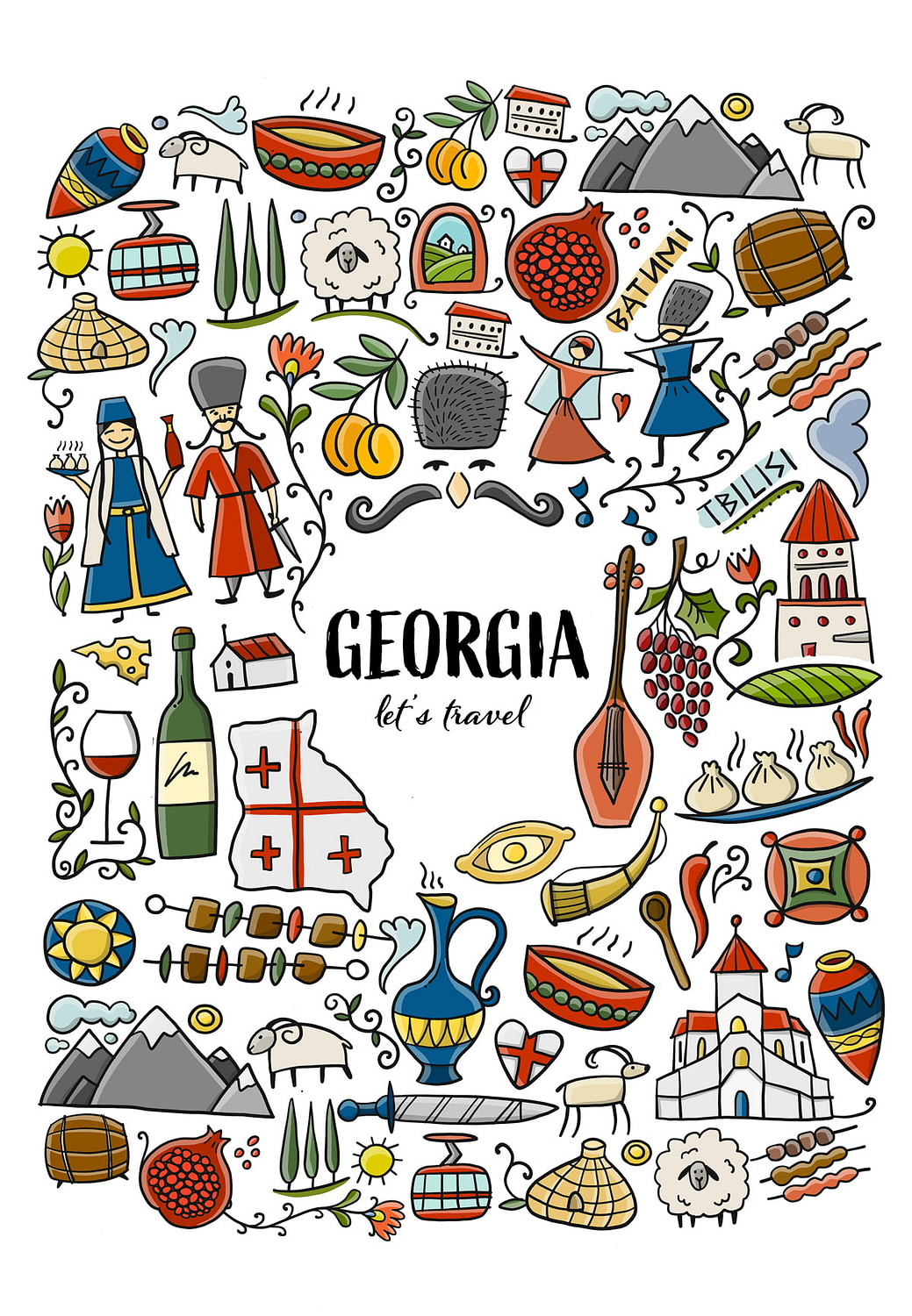 Though they've long offered a very generous year-long visa on arrival to citizens of 90 countries, the pandemic curbed tourism to Georgia nearly to zero. While the nation's original ambitions were to be the first country in Europe to reopen to tourism, the reality left would-be nomads locked out for months. But late in 2020, Georgia announced the Remotely From Georgia program to help ease demand to visit.
While it works a bit different than a traditional digital nomad visa, this allows folks who are not covered by their current entry allowances to come live and work in Georgia for one year. It is free to apply, and the requirements are much less stringent than in other nations. Most applications are reviewed and responded to within 7-10 days.
If you are from one of the 90 nations already eligible for a 365-day visa, there's no need to apply if you are fully vaccinated. As long as you can provide proof of a full course of any vaccine, you are allowed to enter Georgia from any other country by air.
If you are unvaccinated, you may still be eligible for a visa on arrival. If you are from a listed country and arrive in Georgia by air, directly from any one of those same countries, you can be issued a year-long visa on arrival as long as you have proof of a negative PCR test no older than 72 hours. You will also be required to take an additional PCR test on your third day in Georgia at your own expense.
Tax Residency: Explained
Your visa will grant you entry into the country, but it won't shield you from having to pay taxes just because you're a foreigner.
Anyone who spends more than 183 days in a calendar year within the nation of Georgia is considered a tax resident, and any income that you earn while you are physically within the country, regardless of what country is employing you, is subject to income tax.
Typically, income taxes are about 20%, but thankfully for freelancers and contractors, you can easily register as an independent entrepreneur and qualify for a reduced tax scheme. Depending on your income, you can qualify for a 0-3% tax rate, and you may even relieve yourself from the requirement to pay taxes in your home country. Registration for a reduced tax rate isn't retroactive, so you're going to want to apply as soon as you arrive.
Before You Apply
There are three basic steps to this process, but there are a few things you'll want to secure before you begin to make things go much more smoothly.
Get a Georgian SIM card
There are a handful of companies in Georgia that offer mobile service, but the most popular one with the best prices and service is Magti. There are Magti locations all over Tbilisi and the rest of Georgia, including at Tbilisi, Batumi, and Kutaisi airports. You will need to bring your unlocked phone, passport, and pay 7 GEL, and a representative can help you activate it on the spot.
Once you download the Magti app, you'll be able to purchase minutes and data as you need it, even with a foreign card. Most opt for their weekly, unlimited data package that comes with unlimited tethering for 5 GEL a week. A Georgian phone number is crucial to the rest of the process, so make sure you have one right away.
Get a Mailing Address
While not absolutely necessary, a mailing address in Georgia will make your life a lot easier. You'll be able to receive your business documents, identification, and bank cards much more easily and securely.
The cheapest and most basic service available is via the Georgian Post. You can opt for either an internal or external post office box, the difference basically being what times you can access it. The price per month varies on the type of service you want and the size and location of your PO box. You can visit any location to inquire about availability.
While a government PO box is likely your cheapest route, it is not necessarily the most convenient. Georgian Post is notoriously slow and overly bureaucratic, and if you don't check your box regularly, you risk items being returned.
Another option is securing a virtual, private mailbox. Tbilisi Virtual Office offers a budget service that includes storage and notifications when you receive mail. If you're looking for a more comprehensive service with a legal address that you can register to your business, Regus has a number of packages, some of which include mail forwarding.
Get Prepared to Get Around Town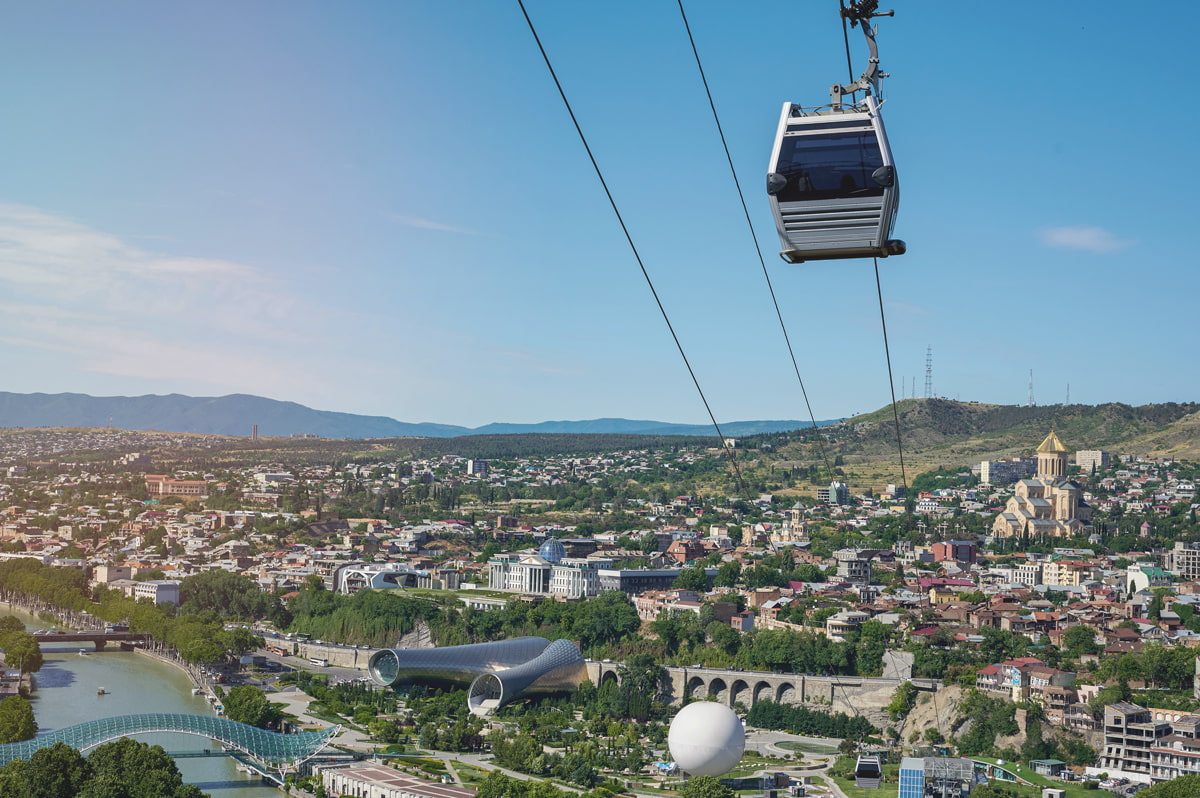 Central Tbilisi is very walkable, but you're likely going to want to call a car or take public transportation at some point. Both are simple to navigate.
Public transportation in Tbilisi is very inexpensive and can be accessed with a Metromoney card. You can buy one at any rail station or Bank of Georgia kiosk, and after paying a 2 GEL deposit, you can load it with the amount of money you'll need. Trips in town on the bus or subway will cost less than one GEL, while the cable car and the funicular are a bit more expensive.
Public transport in Tbilisi is surprisingly convenient, but you'll likely want to call a car occasionally. While Uber and Lyft don't operate here, there are a few options for rideshare apps; of them, the best one is Bolt. Trips in town usually cost less than 5 GEL, and they employ enough drivers that you'll rarely have to wait over 5 minutes for your car to arrive.
Register as an Independent Entrepreneur
Once you've got your SIM card, mailing address, and Metromoney card, you're ready to register yourself as a business in Georgia.
This can be accomplished at the Public Service Hall in Tbilisi. When you arrive, a consultant can help guide you in the right direction, as this hall is used for a variety of services. You'll need to fill out a simple application, supply your passport, and pay a fee of 20 GEL. Applications are generally reviewed and processed within a day, but if you need same-day service, you can rush your application for 50 GEL.
Get a Georgian Bank Account
Registered independent entrepreneurs and business owners in Georgia are required to have at least a local personal bank account. Many accounts can be opened with little or no minimum deposit, and some types are completely fee-free. You can even request a consultation with an English or Russian-speaking banker to help guide you through your options.
While there are many banks in Georgia, the two with the most branches and ATMs – and that are the most accustomed to working with foreigners – are TCB and Bank of Georgia.
Apply as a Micro-Business Owner
With your registration and banking paperwork, you can then apply for your tax status. You can either do this online or in person at the Revenue Service building. There are two levels, basically based on revenue.
If your business will bring in less than 30,000 GEL in a calendar year, you are eligible for micro-business status. This income will be subject to a 0% tax rate. You will have to file with the revenue service once a year between Jan 1 and April 1.
If your business will bring in between 30,000 and 500,000 GEL, you are eligible for small business status. At this level, you will be subject to a 1% tax rate. Small business status requires monthly filing, due between the 1st and 15th of every month.
You can always register as a micro-business to begin with and change your status mid-year if you start to approach the 30,000 GEL threshold. Just be aware that this change in status may retroactively change your tax obligations for the entire year.
Finding a Place to Live
Now that you're a digital nomad on paper, you'll probably want to find a place to live.
Compared to markets like Sydney and Paris, it's extremely easy to find an apartment in Tbilisi. There's quite a bit of variety as far as type of rental and neighborhood, so you have many options to suit your budget and commitment level. While you can go the traditional route and find an apartment with an agent, there are tons of resources online to help you find a place on your own, often with no deposit or fee.
Co-Living
When you first arrive, you may want to opt for a co-living situation while you look for something more stable. For what you may lose in privacy, you'll gain back in connections, resources, and other digital nomad friends, all at a very reasonable price.
Lokal
If you imagined in your mind what the perfect co-living space would be like, it's probably exactly like Lokal. Billed as much more than a hotel or hostel, it is an "engaged community of digital nomads, expats, and locals coming together to work, play, and learn". With posh living spaces integrated with a communal workspace and kitchen – all fitted with blazing-fast internet, Lokal offers the crème de la crème of work/live spaces for incoming expats.
You must commit to stay at least a week to join the community, but considering their rooms are so gorgeously appointed, you'll probably want to take advantage of their monthly discounts. You can book the specific room you want online in advance of your arrival, so it's an easy place to get settled, stress-free.
Fabrika
Across the river in the newly trendy Marjanishvili neighborhood is the Soviet sewing factory turned digital nomad hotspot, the Fabrika Hostel. Far more than just a hostel, this converted concrete warehouse offers live, work, and play space for incoming expats with a community feel. Behind the main building is a vast patio lined with artisan shops, restaurants, and bars that are visited by residents, visitors, and locals alike, creating a true melting-pot that just might be the perfect inauguration to Tbilisi.
Whether you choose to stay in one of Fabrika's dorms, private rooms, or apartments, each provides you with a workspace, though many nomads simply work on one of the many comfy couches on Fabrika's first floor. This communal level also houses a restaurant, a bar, and a coffee shop to keep you going during the day.
Let's Go House
Just south of Fabrika in picturesque Chugureti is the traditional Georgian flat-turned-hostel, Let's Go House. While not bustling or particularly trendy, this tiny hostel boasts three well-appointed private rooms for one or two, with a shared kitchen and shower. On a nice day, you may want to take your laptop out back, where a bucolic traditional Georgian courtyard is ringed by a communal porch.
Perfect for a budget traveler, Let's Go House offers the privacy of your own room, but a month-long stay costs what a week, or less, at Fabrika or Lokal would run you. And conveniently, the Public Service Hall building is within walking distance, just across the river.
Apartments
While Tbilisi is well-represented on sites like Airbnb and VRBO, you'll find the most variety and lowest prices by getting off the typical vacation rental sites. That doesn't mean that you can't find an apartment online, just that you'll have to look elsewhere.
If you want to secure a furnished apartment in advance of your arrival, Housing Anywhere is a perfect option. Though based in the Netherlands, Tbilisians are very active on this site, so there are lots of options in different neighborhoods, price points, and styles. You can either rent an apartment with a specific move-out date in mind or go month-to-month. In many cases, you can pay your rent online, which is perfect for those with miles-accruing credit cards.
If you're looking for a more traditional rental, My Home is an online classified where you can find apartments with traditional leases alongside short-term and furnished rentals. While the prices are generally lower than the alternatives, you'll usually be working directly with the owner, so you can expect a slightly more complicated, traditional apartment rental experience.
Resources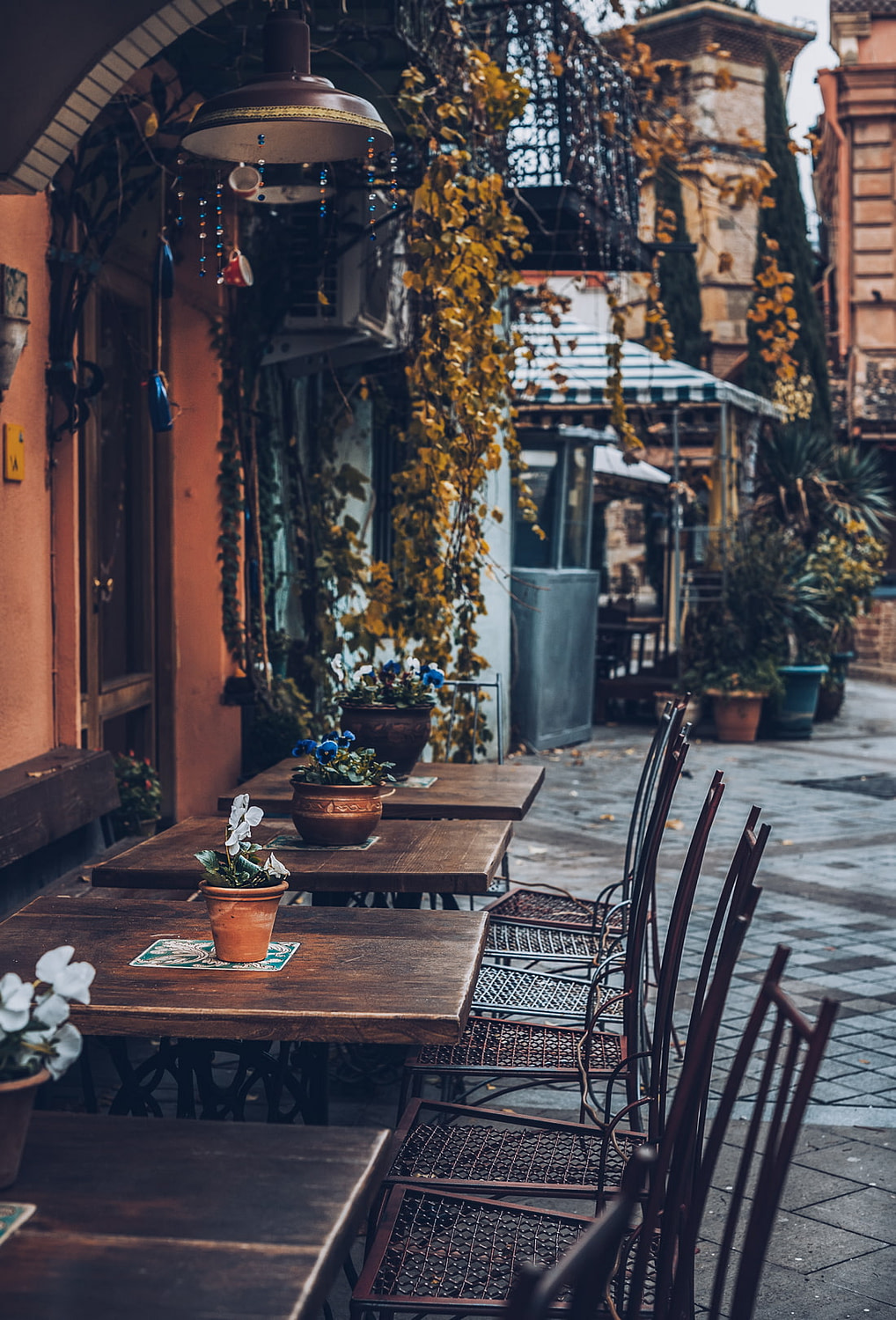 Now that you've nailed down the logistics, it's time to start enjoying your time in Tbilisi. Here are some resources that will make the transition to living and working in Georgia that much easier.
Co-Working Spaces
If you get tired of working in your new apartment, Tbilisi has a bunch of coworking spaces that offer 24/7 availability, coffee and tea, printers, wi-fi, and a variety of subscription packages.
If you dig the collaborative, artistic vibe of Fabrika, but don't care for the café noise, trade their first-floor lounge for the much more quiet and professional co-working space upstairs, Impact Hub. In addition to the normal trappings of co-working spaces, they also offer phone booths and meeting rooms if you need to take a call or have a meeting.
If you're looking for a full-service option, definitely check out Terminal. With five locations throughout Tbilisi, you're bound to find one that's convenient for you, and you can be assured that they all share the same slick, polished aesthetic and facilities. They also have yearly mail handling and forwarding plans available if you want to combine all of your work needs into a single location.
Cafés for Work
If you prefer the coffee shop bustle as the perfect background for a day's grind, these cafés might just become your favorite places to tote your laptop to.
For a cozy, homespun vibe with low-fidelity tunes, check out Linville. Though it's nested into one of the more touristy neighborhoods in Tbilisi, the prices are reasonable and the small selection of plates is delicious.
If it's a more alternative vibe you're after, try Hurma, near Vera Park. They have a variety of simple, delicious fare and multiple outlets at every table, just in case you're packing more than just your laptop.
If you only go for elegant, artisanal java, then Coffee LAB will probably be your go-to. It's the only coffee shop in Tbilisi that has its own roastery, and their highly trained baristas are always down to help you navigate their weekly offerings.
Afterhours
If you've moved out of your co-living space and into an apartment of your own, you may find that your local friend list has plateaued. If you'd like to meet some other expats, these spots are notorious for welcoming foreigners into their ranks. You're sure to make a friend or two perched at one of their stools.
Though it's become a cliché at this point, everything you need to know about Tbilisi's iconic Dive Bar is right there in the name. This is a classic beer-and-a-shot type bar that is a favorite of patrons from all over the world.
For a quieter, more intimate vibe, Pin Pon has the perfect mix of bar and café that invites a lengthy stay. They serve a curated collection of craft beers, cocktails, and small plates for every meal of the day, though the super affable, multilingual staff is the real highlight here.
If your idea of a nightcap includes rounds of shots and classic punk, you'll fall in love with Warszawa. While technically a Polish bar, this small public house takes all stripes, and urges you to join the revelry whether you had planned to or no.