Denver, the capital of Colorado, is a city that will take your breath away – literally. Nestled on the outskirts of the Rocky Mountains, it sits exactly one mile above sea level at an altitude of 5,280 feet (1,609 meters). And if the altitude doesn't leave you out of breath, Denver's vast assortment of activities surely will.
The Mile High City, as it is appropriately called, is not a place to visit for zen and relaxation; it's a city for explorers and adventurers, for do-ers and see-ers, for those itching to get out and move. Being out of breath, it seems, is par for the course here.
In recent years, the city has seen an influx of people – from vacationing tourists to professional transplants – all eager to ease into its energetic, down-to-earth, and vibrant atmosphere. Its 300 days of sunshine doesn't hurt its reputation either. Whether brewery hopping in RiNo, meandering through Washington Park, or indulging in your creative side in Lincoln Park's Arts District on Santa Fe, here is a breakdown of Denver's best neighborhoods to check out.
River North Arts District (RiNo)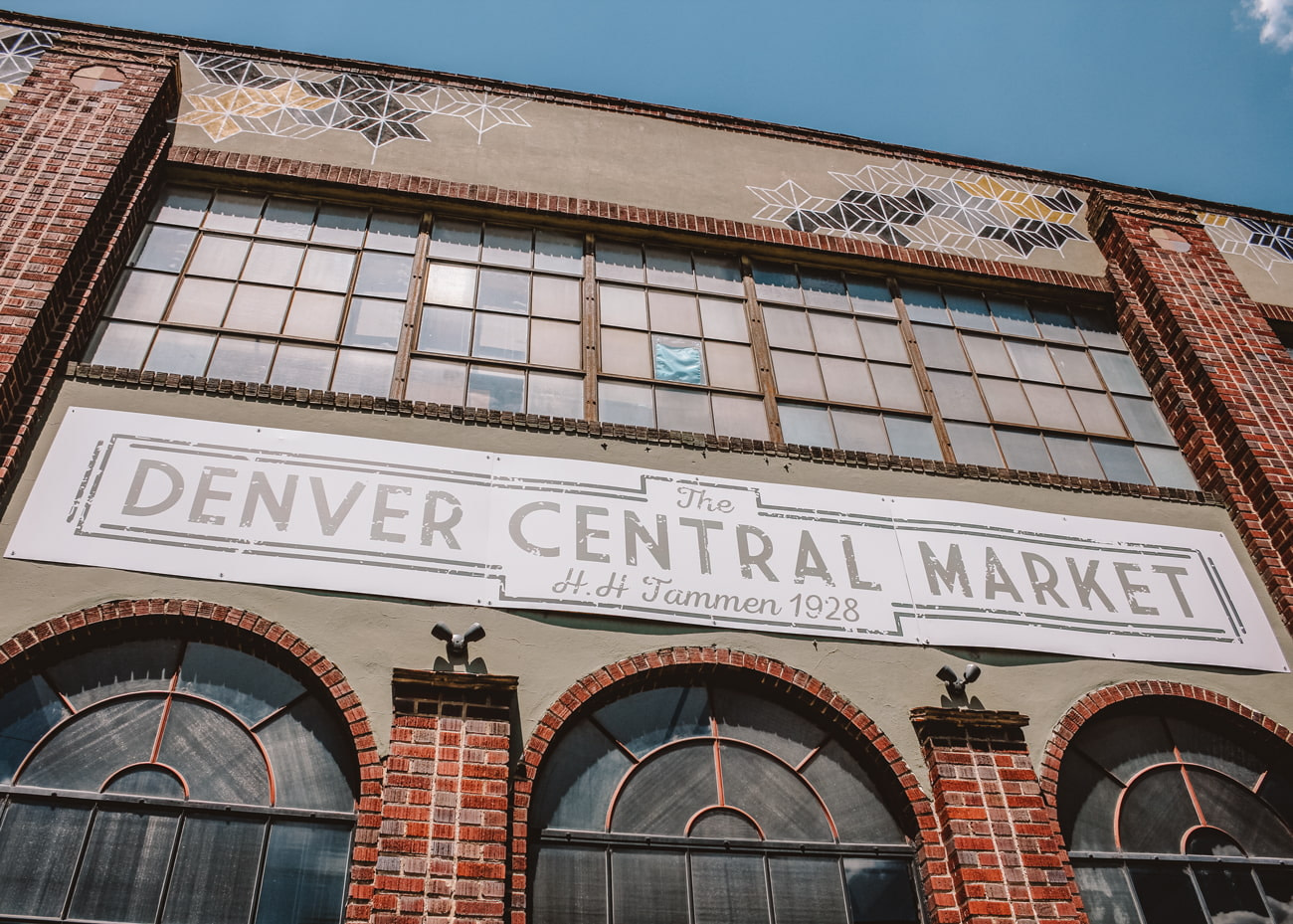 Once an industrial no man's land, River North Arts District, or RiNo as it is more commonly known, has quickly become one of Denver's most hip and lively communities. Technically, it is part of the much larger Five Points neighborhood, but RiNo's recent deluge of shops and restaurants makes it stand out all on its own.
With its mind-boggling amount of breweries, RiNo's mural-covered streets buzz day and night with a young and cool ambiance. Empty warehouses still remain around the fringes of the hustle and bustle, serving as skeletons from its former industry days, but business owners have been quick to take advantage of such large spaces. Ramshackle buildings continue to be creatively repurposed into expansive beer gardens and airy indoor spaces, many boasting local artwork that adds a splash of color and energy.
Be sure to check out Denver Central Market, a casual food hall with a wide selection of eateries, as well as Ratio Beerworks for a solid selection of local beers. No matter if you stay the night or just enjoy a cocktail, the Ramble Hotel is another must-visit for its chic-meets-historical-meets-industrial vibe.
Capitol Hill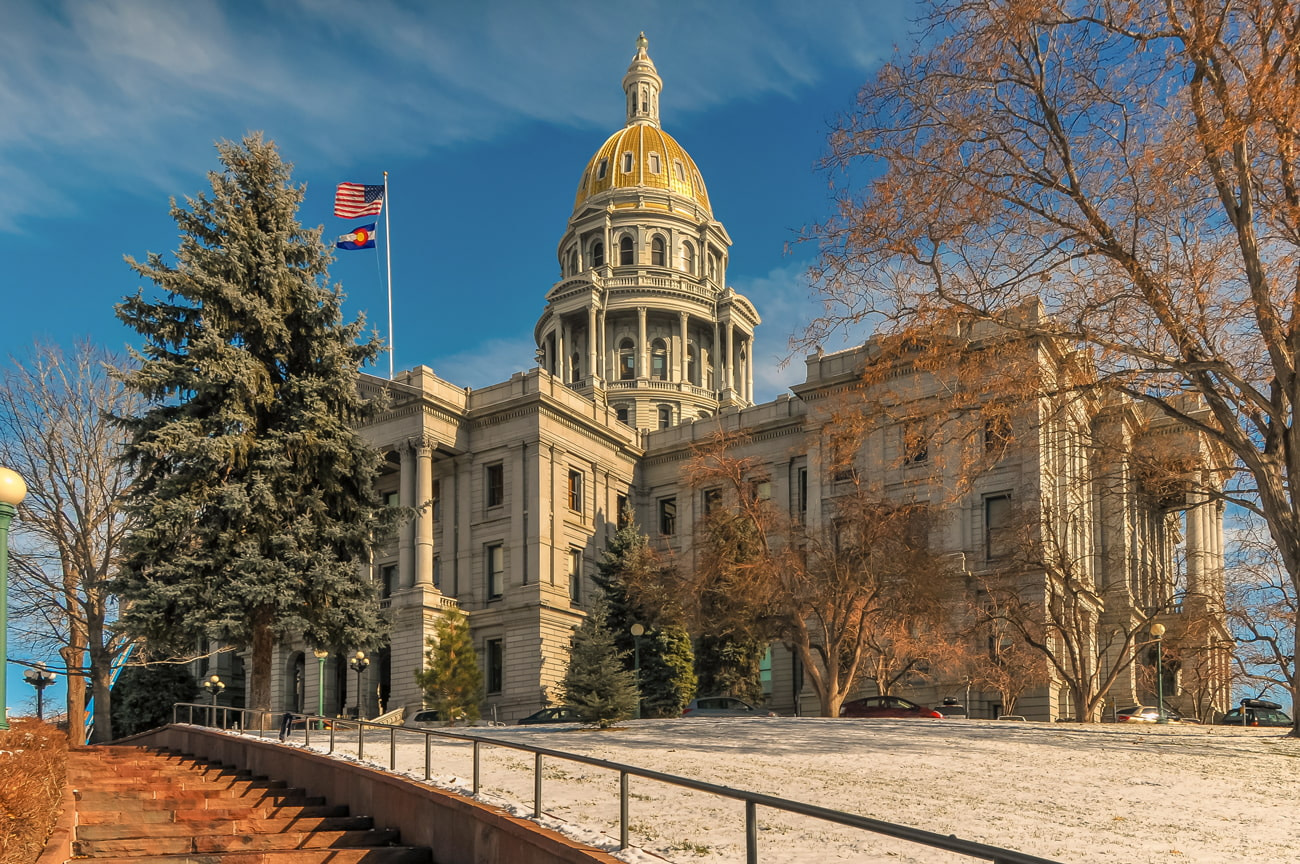 Located at the heart of Denver, Capitol Hill has transformed itself many times over since its humble beginnings. It's an old neighborhood originally built in the late 1800s by Denver's elite, and remnants of this bygone era are still present through its historical architecture.
Wandering through Capitol Hill is like taking a walk through Denver's past; Victorian mansions line residential streets while the elegant Colorado State Capitol takes front and center stage. Turn a corner and a surprising gothic-style church rises up, a seemingly misplaced building that looks like it should immediately be returned to France. Sprinkled between are a medley of more recently-added coffee shops and bars, as well as stores for all other sorts of vices.
Present-day Capitol Hill may be a bit grittier than it was in 1880, but young people and Denver transplants still flock to it for its convenient location and to be in the middle of it all. Visitors relish in the array of museums and historic buildings on offer, including the Molly Brown Museum, the immaculately preserved Victorian home of activist and socialite Margaret Brown, better known as "The Unsinkable Molly Brown" for surviving the sinking of the Titanic in 1912.
Lower Downtown (LoDo)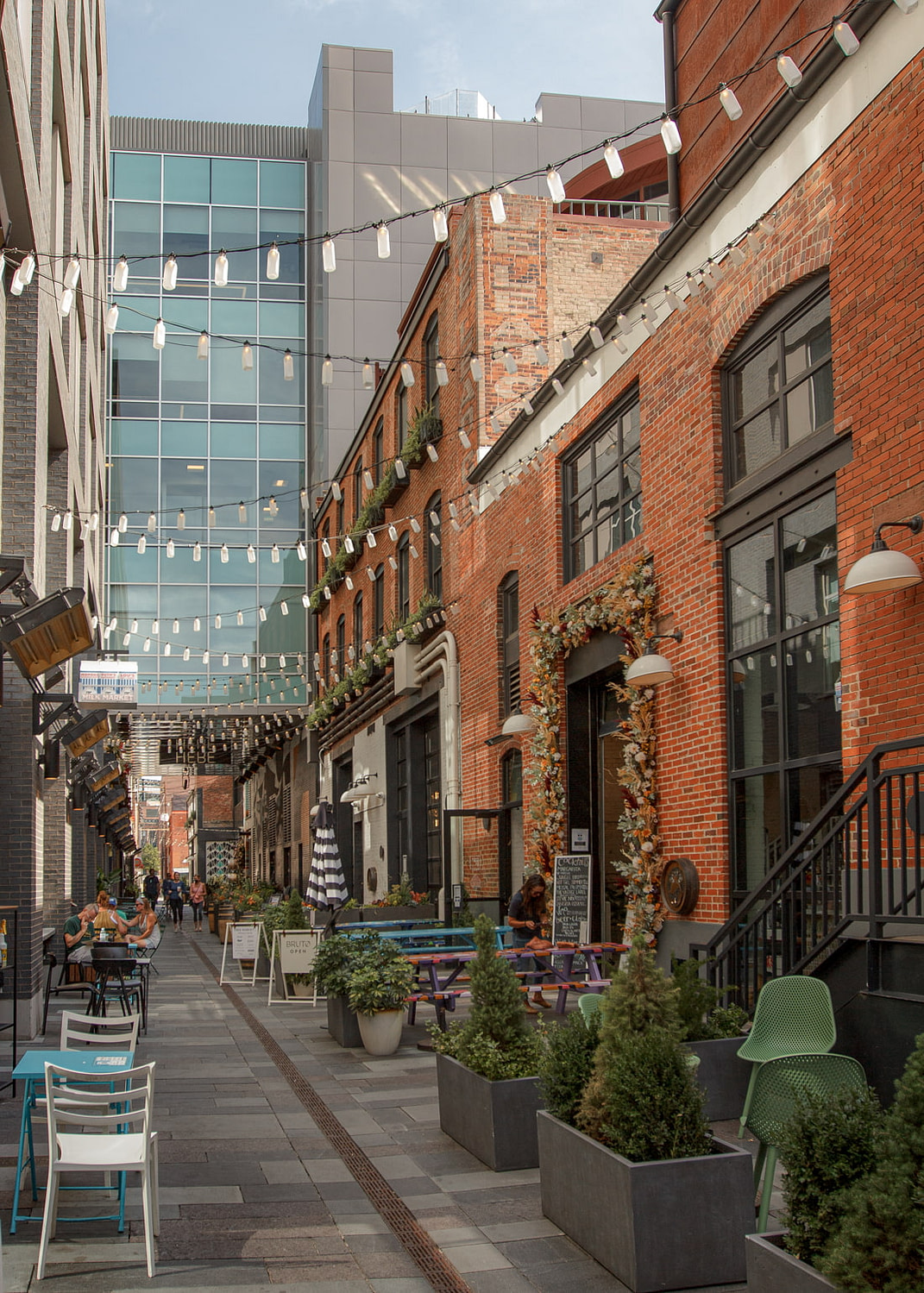 Denver's downtown area is separated into two distinct neighborhoods: Central Business District (CBD) to the east and Lower Downtown (LoDo) to the west. On weekdays, CBD is a frenzy of business people shuffling between high-rise buildings, while LoDo's dining scene and trendy atmosphere beckon to locals and visitors alike. Replete with streets covered in string lights and alleys that lead to tucked-away speakeasies, LoDo's Larimer Square is especially popular for its lively nightlife.
Being one of Denver's first neighborhoods, LoDo holds much of the city's historical roots, including its most prominent feature, Union Station. Its original structure was built in 1881 at the height of Denver's gold rush, though a fire ripped through and it was rebuilt in 1914 in the Romanesque Revival style. Today, its bright, 1920s-inspired interior is home to a number of bars and restaurants that welcome both train passengers and passersby.
While in LoDo, be sure to catch a baseball game at Coors Field, home of the Colorado Rockies, or pop into Wynkoop Brewing Company, Denver's very first brewery. On Saturdays, the Farmer's Market pops up outside of Union Station and makes for a pleasant morning stop.
Highland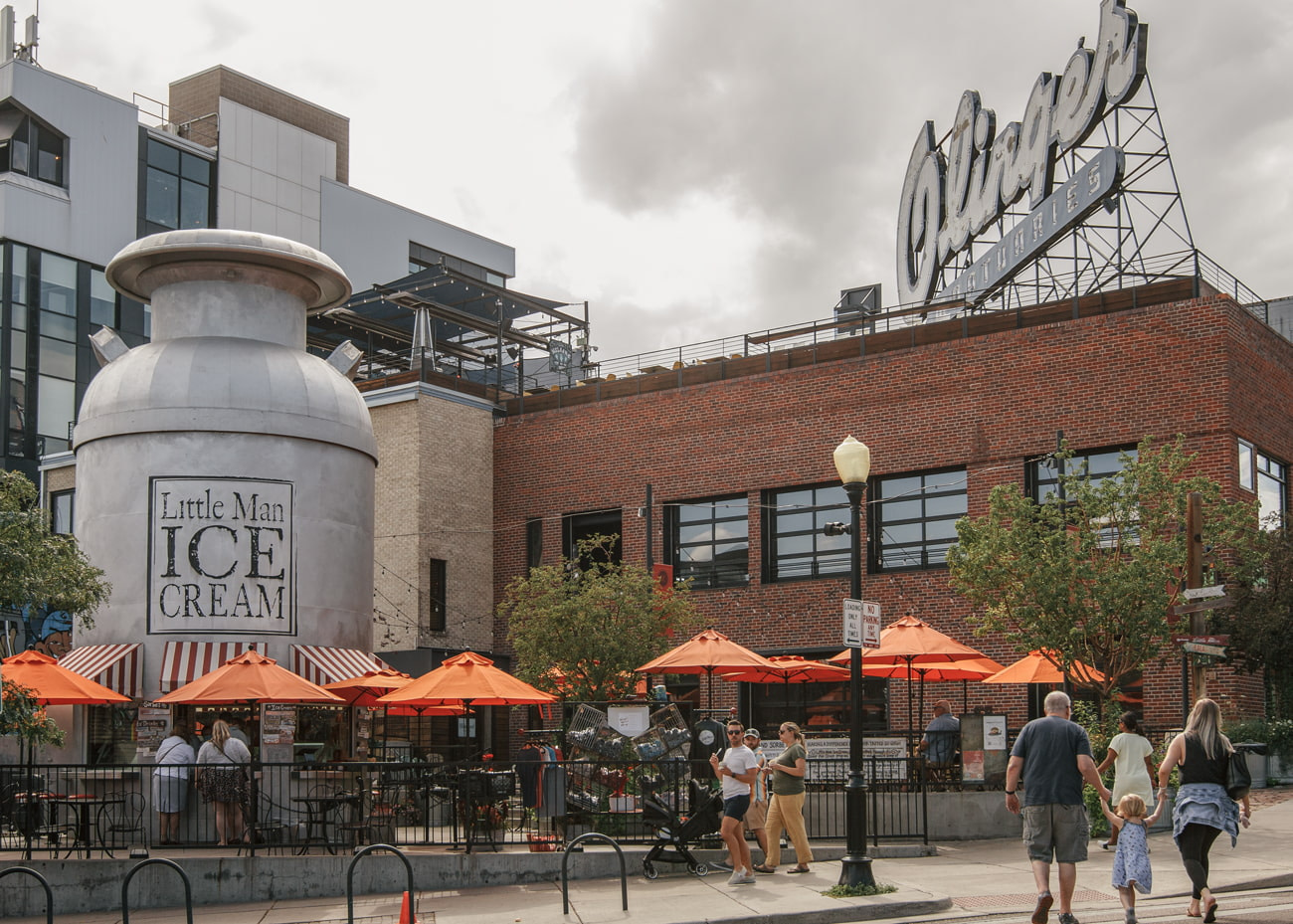 Head northwest of downtown, crossing the South Platte River, and find yourself in Highland, Denver's golden child of neighborhoods. Having mastered the artful balance of trendy city living with a down-to-earth lifestyle, it has quickly become one of Denver's most popular spots to visit.
Highland effortlessly combines the ideal aspects of a big city neighborhood into one clean, comfortable, and central location. Fancy a date night cocktail? Mosey to Williams & Graham, a speakeasy hidden behind a "bookstore." Need fresh air? Spend the day at Commons Park along the river. Seeking an afternoon pick-me-up? The coffee shop options are endless.
Encompassing three districts – Highlands Square, Tennyson Street, and LoHi – Highland is an ever-growing area that boasts long-standing favorites alongside new trendy spaces. In fact, the food scene has exploded in recent years, and top-rated restaurants have staked their claim, especially on Platte Street, a bustling area on the river. Whether you crave classic homemade ice cream, a fun Sunday brunch, or a laid-back beer garden, Highland has you covered.
Lincoln Park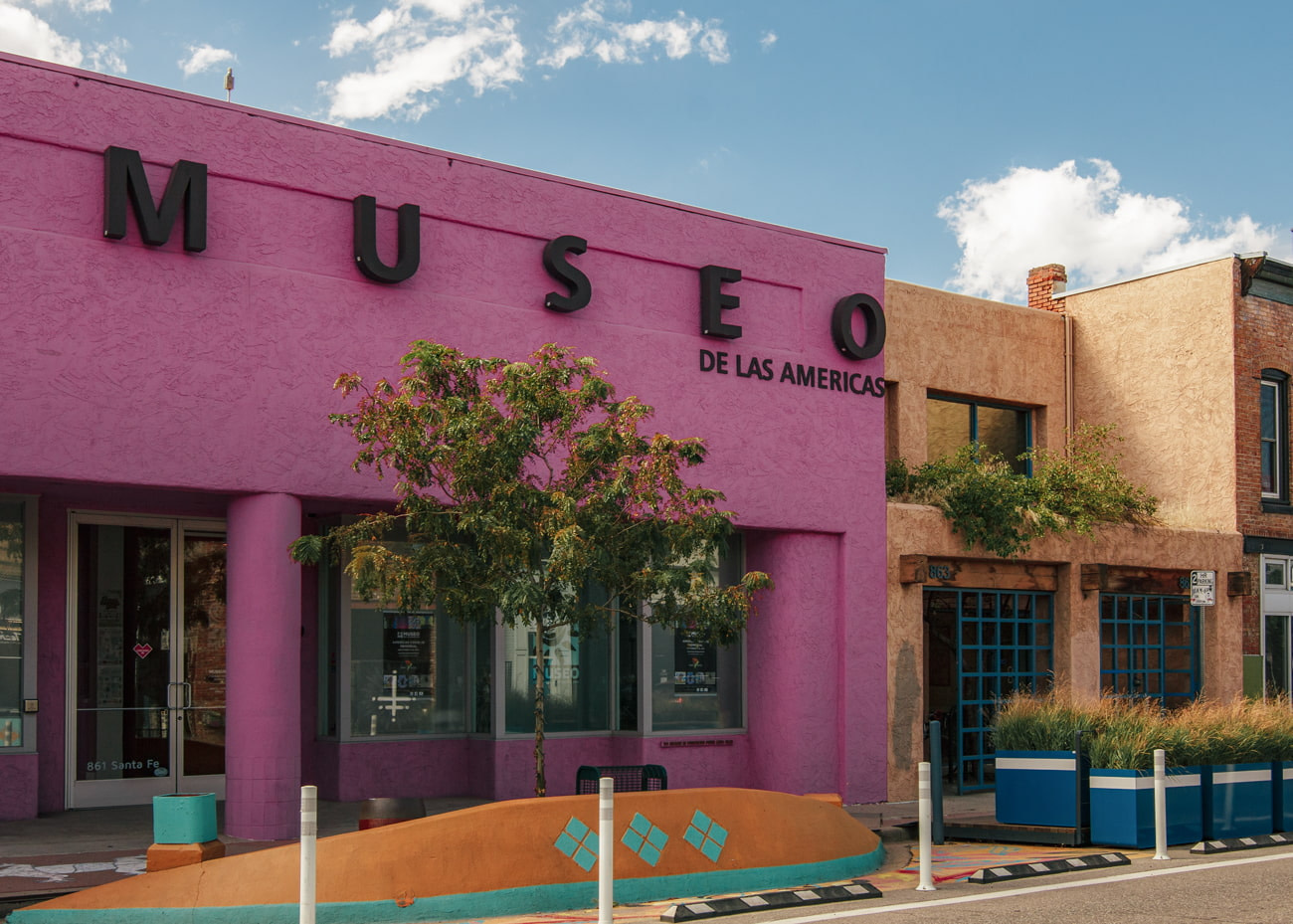 Despite a seedier reputation, Lincoln Park stands out for its main area, the Art District on Santa Fe, which is bursting at the seams with creative pursuits. Those with a penchant for the arts will feel right at home among its more than thirty art galleries, colorful street murals, and assortment of theaters and entertainment venues.
While studios and art shops range in style from traditional to contemporary, a common thread across the community is its dedication to Latin American culture. Worth a particular visit is Museo de Las Americas, which offers an opportunity to better understand Latin American history, from pre-Columbian artifacts on display to innovative modern-day art exhibits. Throughout the year, the neighborhood also plays host to a number of social happenings, such as First Friday Art Walks, a free event that brings thousands of people together to discover local galleries and chat with artists. Each November, a large celebration of Dia de Los Muertos is also not to be missed!
For an offbeat experience in Lincoln Park, stop for a meal at Buckhorn Exchange Restaurant, Denver's original steakhouse, which is decorated in Old West paraphernalia and taxidermy. Feeling especially wild? Order alligator tail or rattlesnake for dinner!
Cherry Creek
If the adjectives "chic," "stylish," and "upscale" are more your speed, make your way to Cherry Creek, a high-end neighborhood where all three can be found in spades – with laidback Colorado flair, of course.
In addition to its massive 400-store mall, Cherry Creek's main draw is its impressive sixteen-block span of outdoor retail that is chock full of boutique shops and refined restaurants. It's easy to spend a sunny afternoon wandering its ultra-clean streets and popping in and out of stores – nearly 70% of which are independent and locally owned. With over fifty restaurants, ranging from casual café patios to swanky fine dining, there are plenty of options for a quick bite when the moment calls.
Washington Park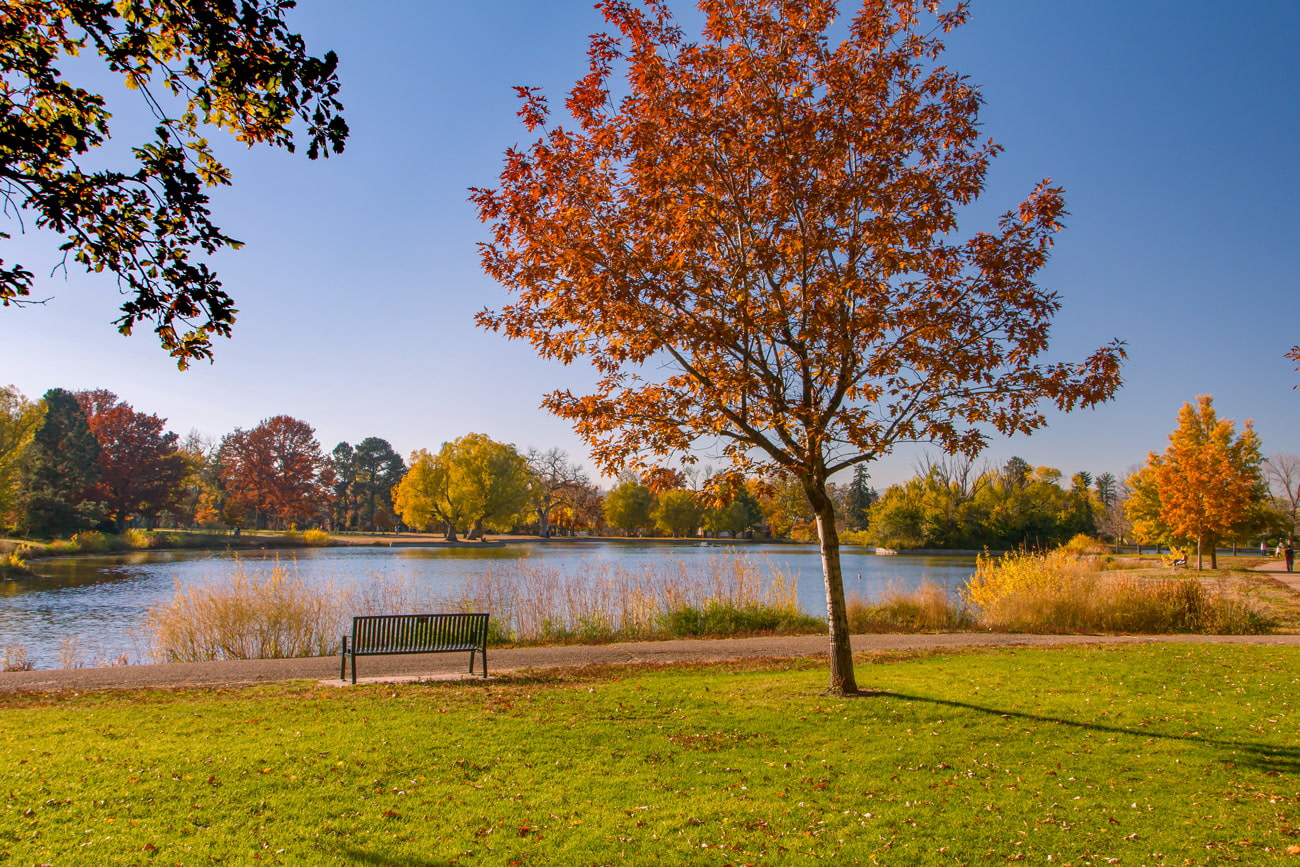 Take a break from the city without ever leaving by heading to Washington Park, a quaint and quiet neighborhood south of downtown. It's best known for its namesake, Washington Park, a long rectangle of grassy goodness that covers 165 acres across eight blocks. It was originally designed in 1899 by German landscape architect Reinhard Schedutze, who envisioned an orderly yet open and free-flowing space for a quickly growing metropolis. Several additions were made over the following years, including new integrated paths and greenery designed in 1908 by George Kessler, an early pioneer of American city planning.
Today, Washington Park is a perfect medley of recreation and relaxation, complete with two serene lakes, miles of winding multi-use trails, and expansive grassy meadows. Whether hunkering down in the sun with a good book or jogging alongside the lake, a day at Wash Park – as the locals call it – is a day well spent.