Most tourist itineraries to Illinois begin and end with Chicago. As much as it is known for its rich history and superb architecture, fewer know that Chicago is also the gateway to an entire state filled with a diverse ecological landscape and interesting attractions.
Illinois is the titan of Middle America and contains some of the most unique natural landscapes and cosmopolitan delights in the entire country. Though Chicago can be intoxicating, be sure you also take some time to see outside of it as well. The rest of the state is rife with natural beauty – from jaw-dropping geology to cascading waterfalls, as well as picturesque small towns and scenic hiking trails.
To get you started on your adventure, here are 15 of the most beautiful places in Illinois:
Starved Rock State Park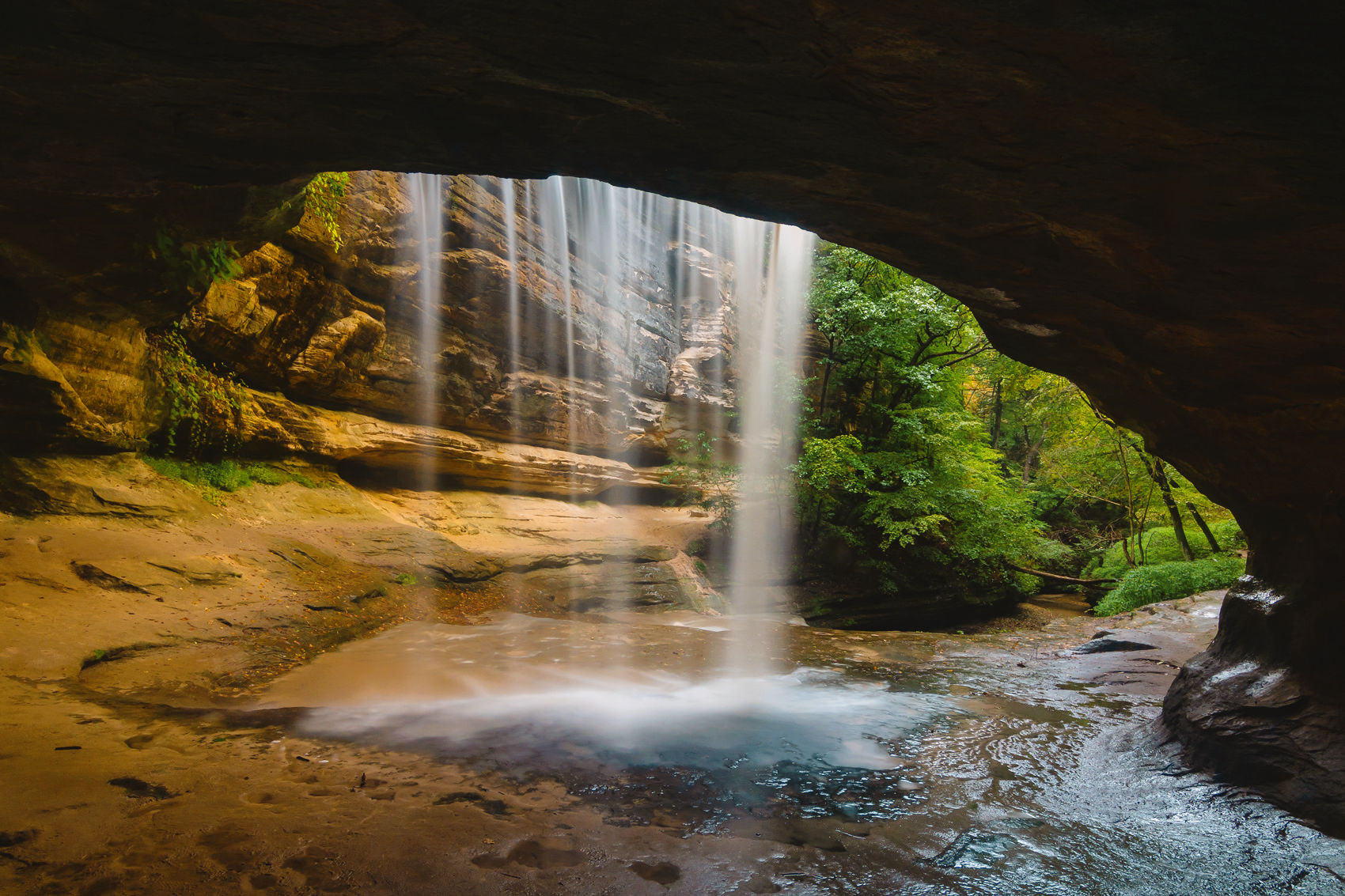 What began as a piece of private land purchased from the United States federal government in 1835, Starved Rock State Park finally became Illinois' first state recreational park in 1911. In the 1930s, The Civilian Conservation Corps installed three camps and the main lodge, as well as designed all of the trails that people still hike today.
Today, there are over 13 miles of hiking trails that meander past stunning waterfalls cascading over ancient rock formations, and some of the most spectacular displays of colorful stalactites and stalagmites in the world. It is this awesome display of natural beauty that led to it being declared a National Historic Landmark and keeps visitors returning every year.
Chicago Loop
The spiritual heart of Chicago and the geographical hub of the city, "The Loop" as it is affectionately called by Chicagoans, is located right in the center of Downtown. As most major bus and train lines all pass through it, most tourists end up traveling through The Loop at some point without even trying.
While you're there, you'll definitely want to cross the Du Sable bridge, which connects Michigan Avenue across the Chicago River. Nearby, on State Street, you'll find the iconic and Instagramable Chicago Theater. Famous for its eponymous vertical neon sign, it has been charming tourists and locals for nearly 100 years.
Champaign–Urbana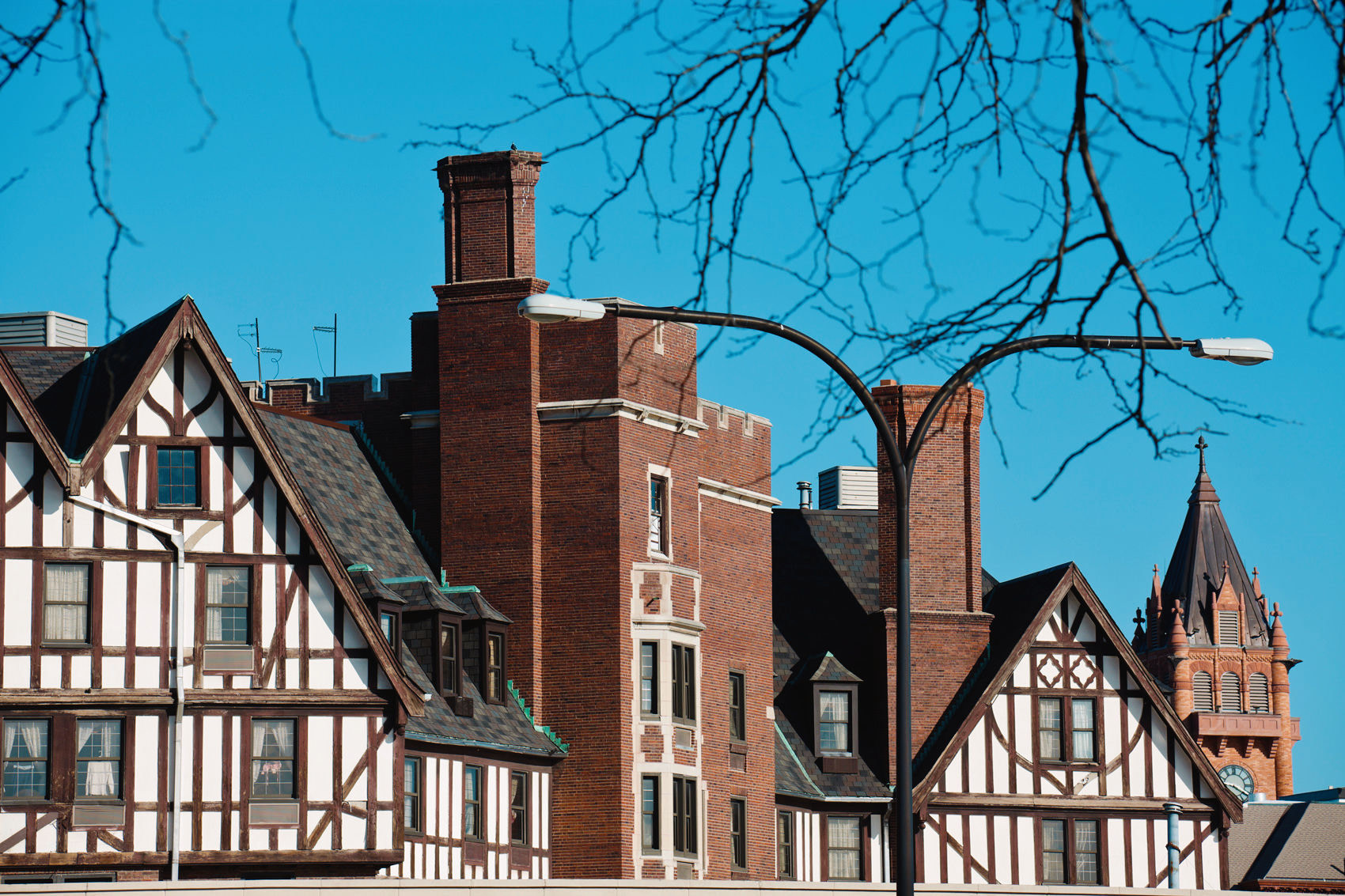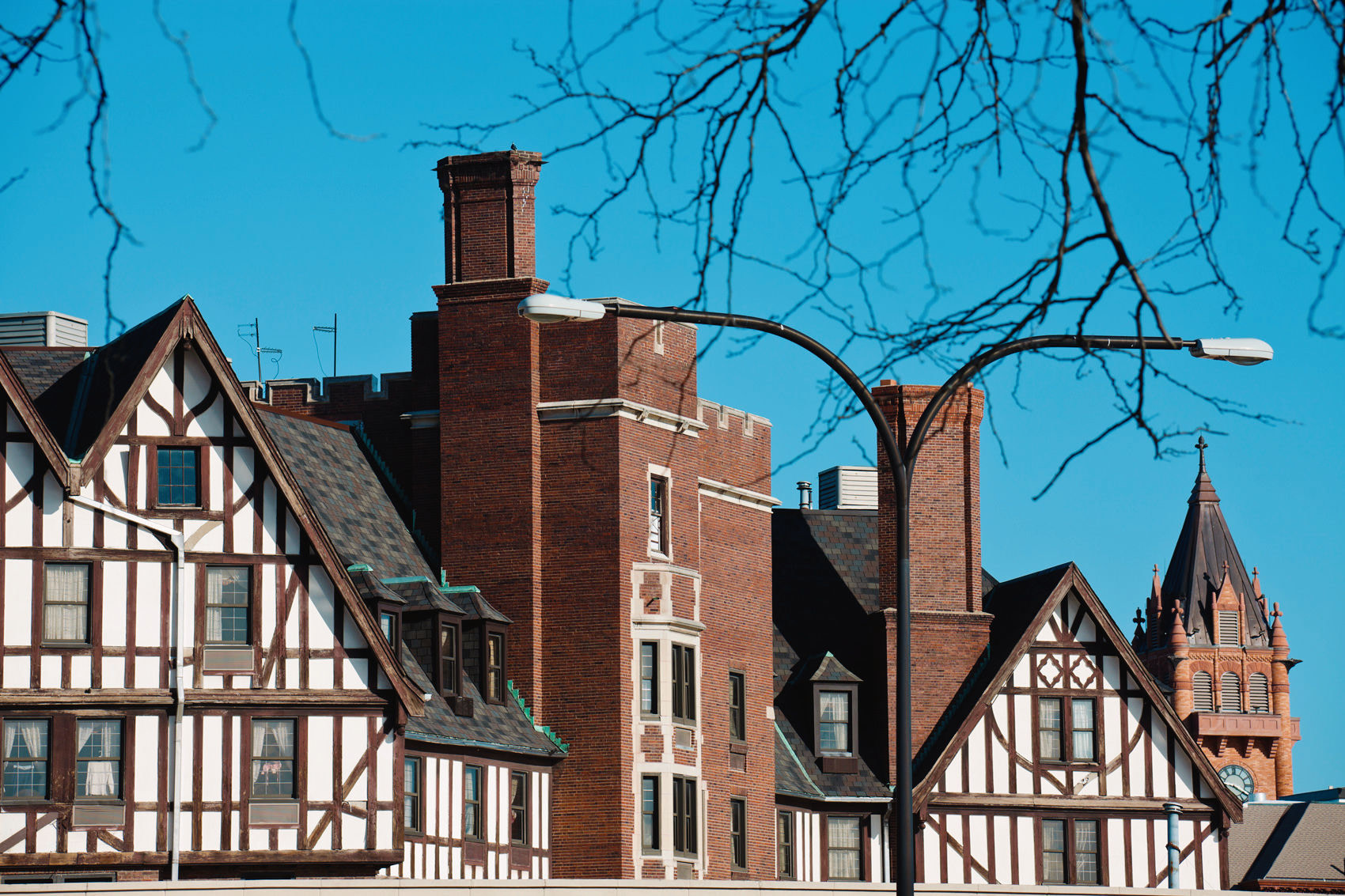 Though technically two separate cities, Champaign–Urbana, or "Chambana" as it's sometimes called, is probably best known for being the home of the flagship location of the state university system. With the dividing line between the two towns passing directly through its campus, The University of Illinois at Urbana–Champaign has a sprawling, gorgeous campus that demands a visit.
If you're thinking about becoming a student there, you can arrange for a free campus tour in advance. If you'd like to poke around for the day, be sure you make time to see one of the universities' many libraries. Their collection of materials is so large that it is only surpassed by Harvard's in the whole of the United States.
Anderson Japanese Gardens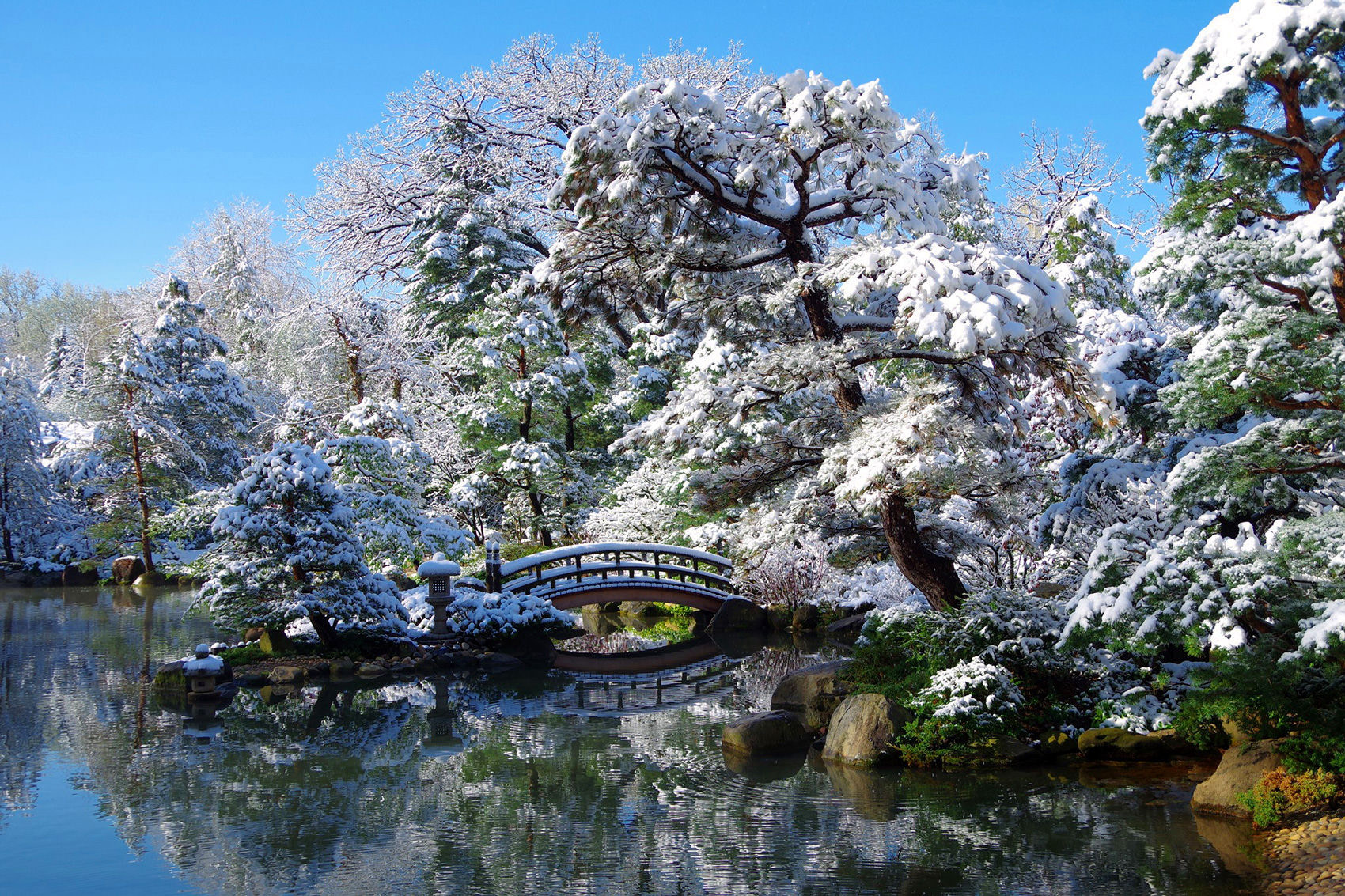 Every traditional Japanese garden must contain specific elements, and be arranged according to a meticulous code. True Japanese gardens are best maintained by someone with intimate knowledge of how they are constructed.
After being inspired by seeing a Japanese garden in Portland, Oregon, John Anderson first constructed the Anderson Japanese Gardens in 1978 under the strict supervision of Hoichi Kurisu, himself a designer and master craftsperson. Over forty years later, Kurisu still oversees the maintenance and design of these gorgeous, tranquil gardens. Travelers should make note that the gardens are closed in the winter, but their restaurant, Fresco at the Gardens, is open year-round.
Garden of the Gods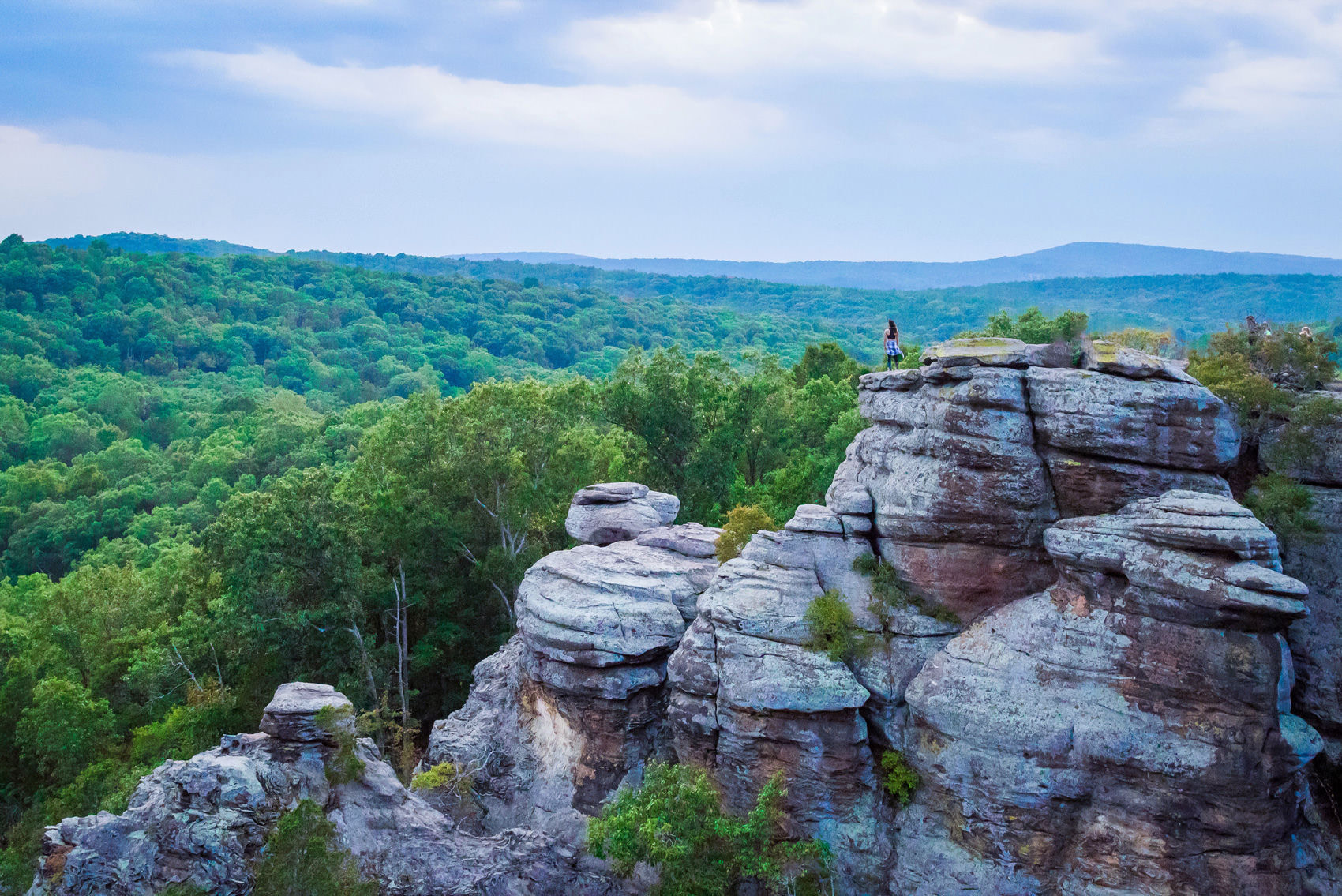 Part of the Shawnee Hills recreation area, Garden of the Gods is the name for an unusual and ancient rock formation that draws thousands of tourists every year. Created over millions of years through a tedious process of collecting sediment followed by erosion, it is one of the most photographed places in the entire state.
The Observation Trail is easy to follow and provides the best views of the area's rock formations and the surrounding wilderness. Though only a ¼ of a mile long, the hike can get steep at times, so allow an hour to complete it.
Galena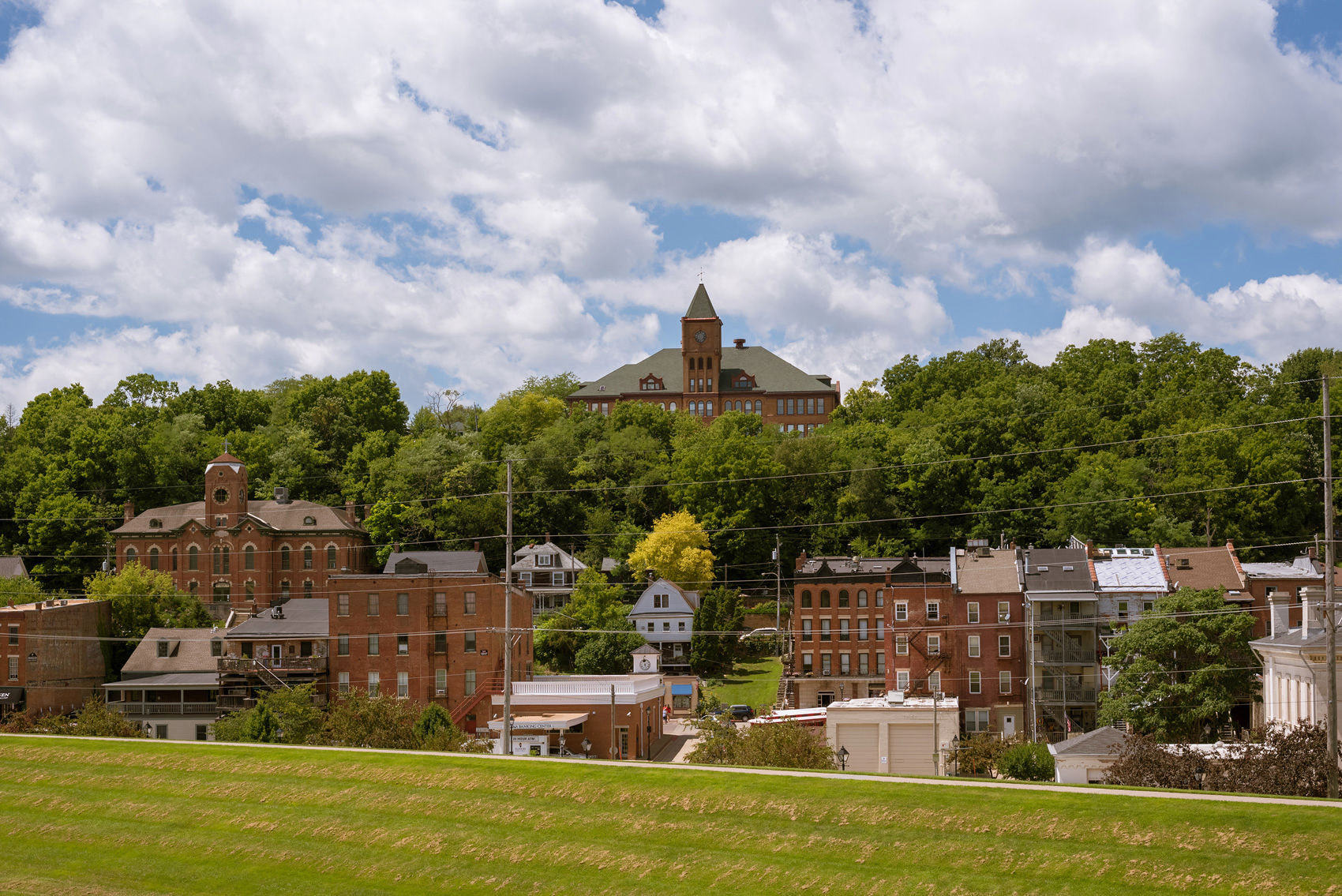 Named after the lead that was once mined in the town, Galena remains a quaint and quirky reminder of Illinois' pioneer past. Once the home of former United States President Ulysses S. Grant, as well as 8 other Civil War generals, Galena attracts thousands a year for its lovely, well-preserved 19th-century architecture.
Many of the original homes and shops in the town have been meticulously maintained though some are nearly 200 years old. A visit to Galena might feel like stepping back in time, but visitors will find a thoroughly contemporary city as far as accommodations, dining, and entertainment are concerned.
Morton Arboretum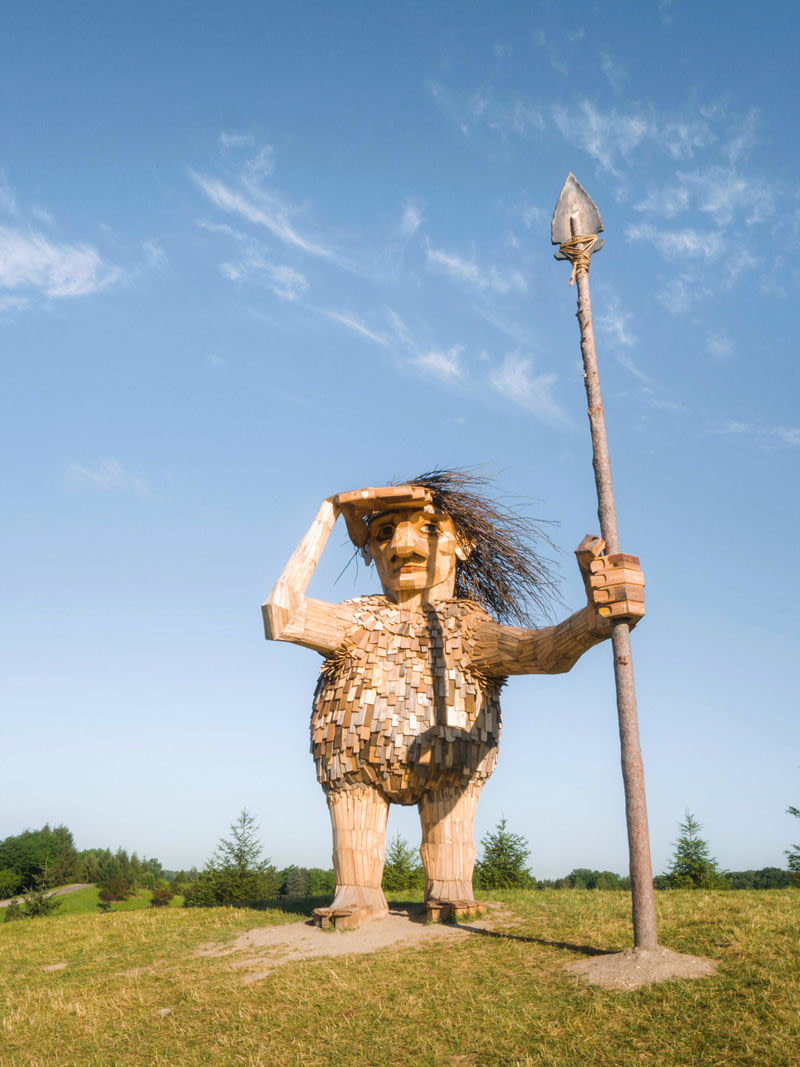 On a mission to collect and study trees and other flora from around the world, Joy Morton, founder of the famous Morton's Salt Company, established Morton Arboretum in 1922. Located in Lisle, Illinois, there is also a library and an herbarium on the property.
Boasting more than 4,000 different species of plants, anyone with an interest in Biology will feel right at home in the carefully curated tree garden. But those not savvy in the natural sciences will find it equally alluring, as it offers some of the most scenic hiking in Illinois.
Inspiration Point
Tucked away in the Shawnee Forest is an unassuming trailhead for a hike to, as denotes the sign, Inspiration Point. Near Wolf Lake, hikers who brave the somewhat steep terrain will be rewarded with some of the best views in all of Illinois.
The end of the trail brings you to the apex of the cliffs overlooking the dense green forest. Though much more difficult to traverse in the winter, visitors who make the hike just after it snows get to see the whole valley blanketed in white, sparkling in the cold air.
Chicago Harbor Lighthouse
An active, automated lighthouse, this icon of the city of Chicago sits right at the mouth of the Chicago River where it meets Lake Michigan. Once owned by the Coast Guard, The City of Chicago now oversees its care and declared it a city landmark.
Though access to visitors is prohibited, you can get great views of the lighthouse from the very end of the Navy Pier. For those who'd like to get even closer, many local boat tours offer excellent vantage points.
Springfield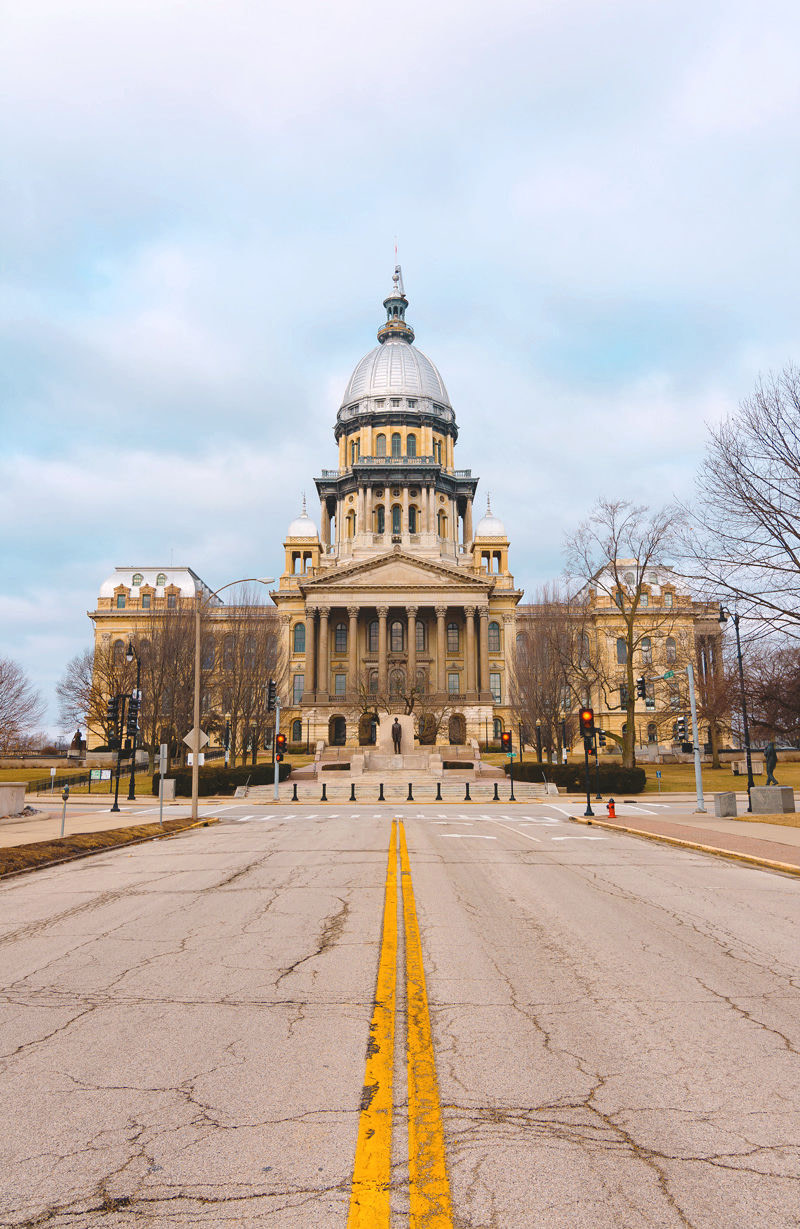 The capital of Illinois, Springfield is often overlooked by tourists but offers so much as far as a look into the history of Illinois as well as the entire United States. Once the home of former president Abraham Lincoln, it was the site of his farewell speech before he left town for Washington D.C. to assume the presidency.
While you're there, definitely pay a visit to the State Capitol building to see its impressive dome. Constructed in 1888, it can be seen from all over the city, but step inside to see the dome arch over the intricately decorated rotunda.
Hyde Park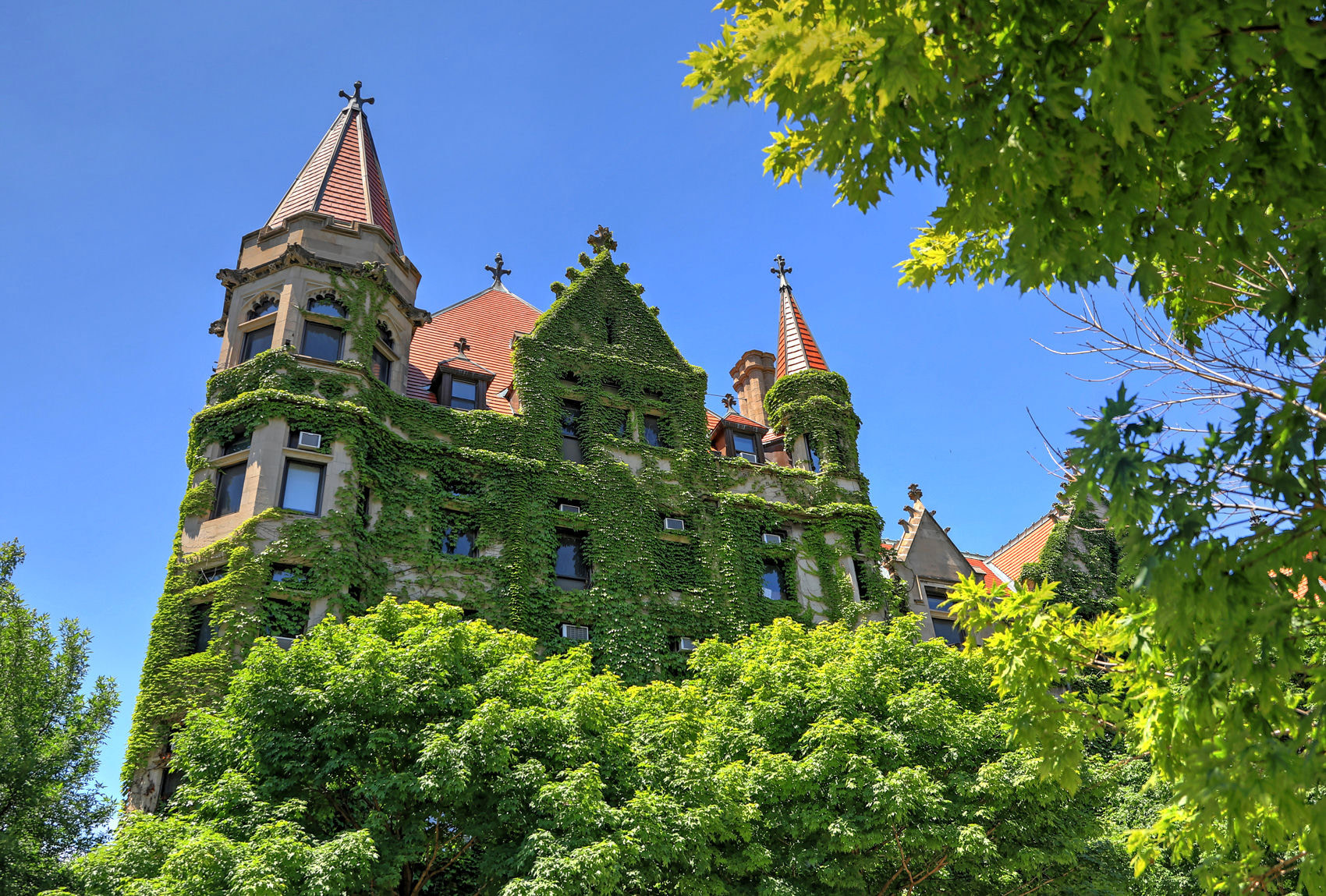 This historic neighborhood in close-in south Chicago has had a number of luminary residents – most famously, Barack and Michelle Obama, the former president and First Lady of the United States. It is known for its classic architecture and for being the home of the campus of the University of Chicago.
Here you'll find block after block of idyllic row houses, often covered in climbing vines, making it possibly the ideal neighborhood for a leisurely bike ride. While you're out, head to Promontory Point, a manmade spit off 55th street on Lake Michigan. On a hot day, you can even go swimming.
Matthiessen State Park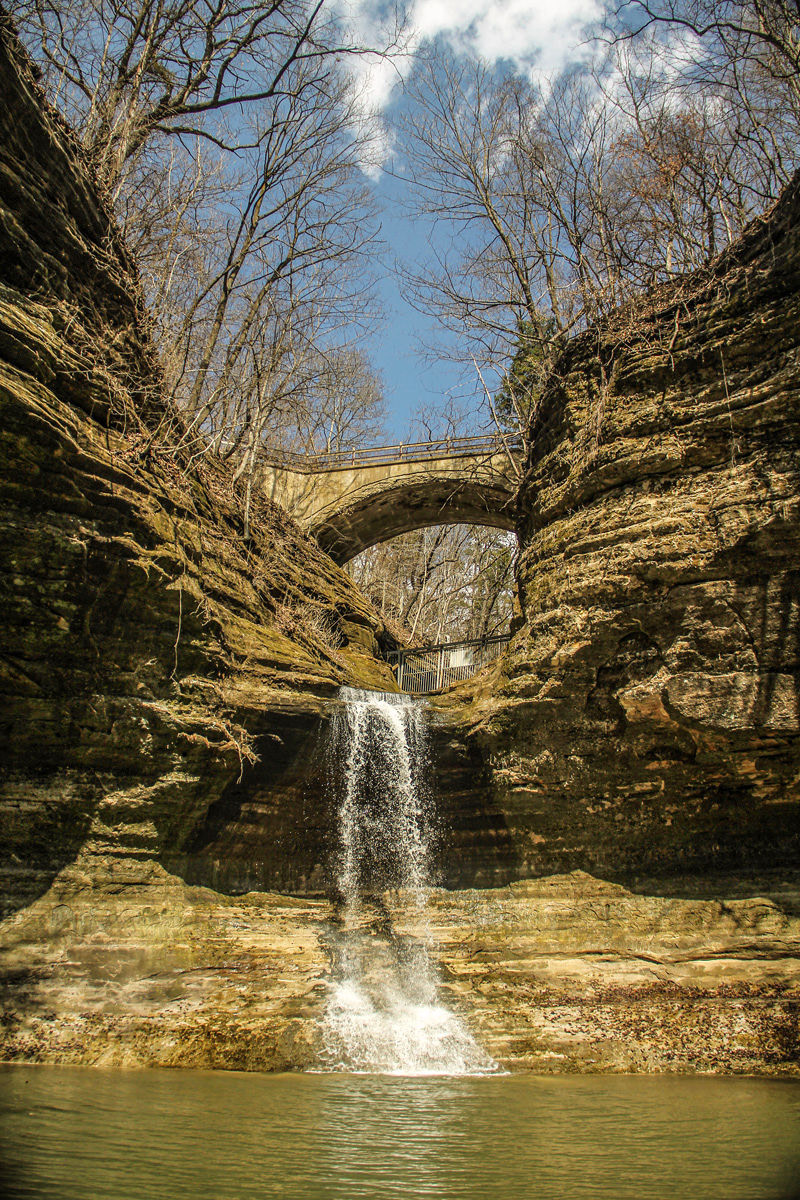 Comprised of almost 2,000 acres of land, Matthiessen State Park is home to many mineral springs and a huge population of deer. Though this would be enough to draw people to the park, it also has two spectacular waterfalls!
Created by a winding tributary that spills into the Vermillion River, the first and smaller of the two, Lake Falls, is found near Matthiessen Lake. The second, Cascade Falls, has a spectacular 45-foot (14 m) drop into the dells below.
BAPS Shri Swaminarayan Mandir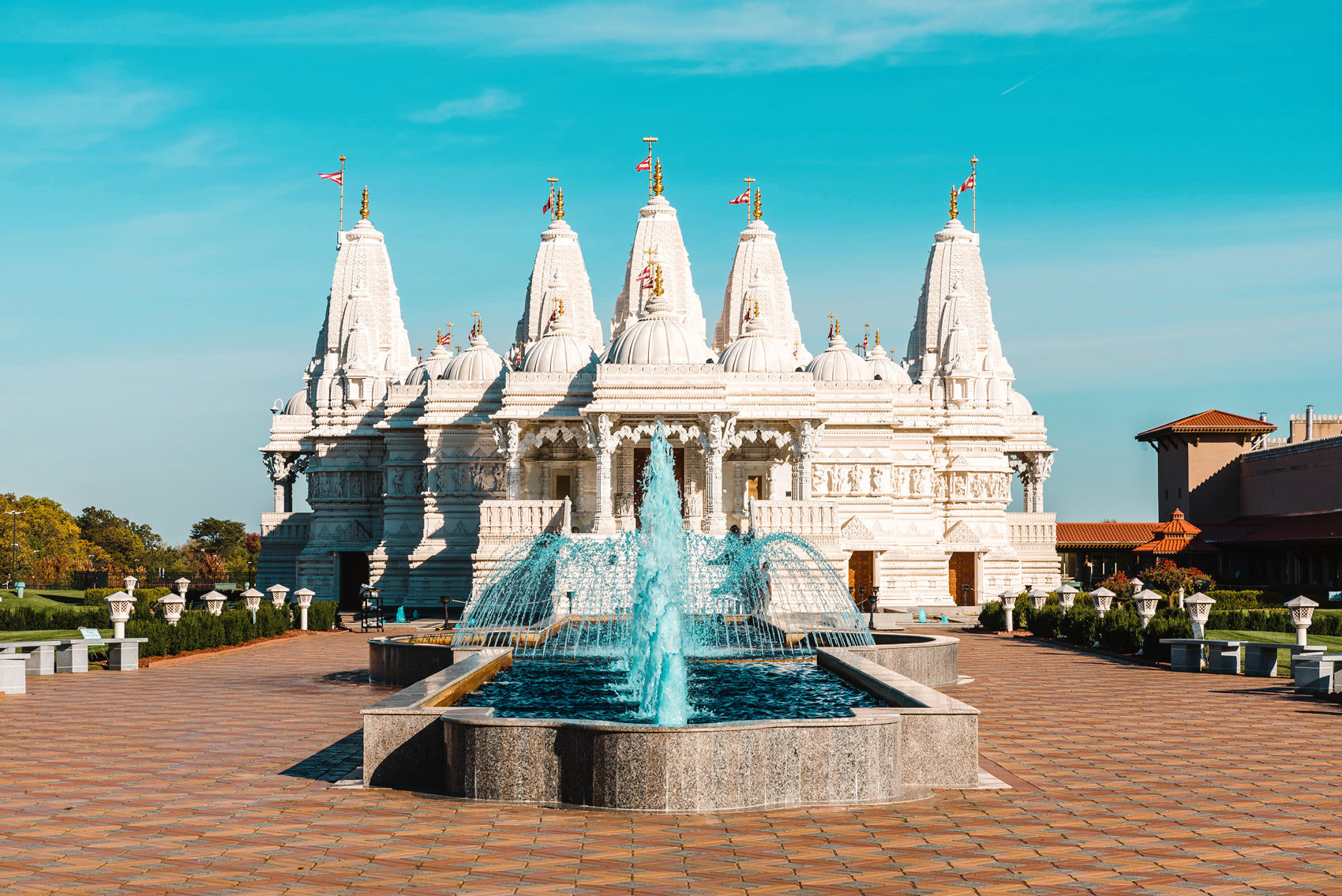 Bochasanwasi Akshar Purushottam Sanstha, or BAPS, is a denomination of Hinduism. Under this tutelage, the mandir, or place of worship, also serves as a hub for community organization and education.
BAPS Shri Swaminarayan Mandir is just one of the hundreds of BAPS mandirs scattered all over the world, but it is certainly one of the most beautiful. Located near Chicago in the West Suburbs, visitors to the mandir are expected to adhere to a strict code of conduct while there, including silencing cell phones, dressing modestly, and removing shoes before entering.
Sacred Heart Church, Peoria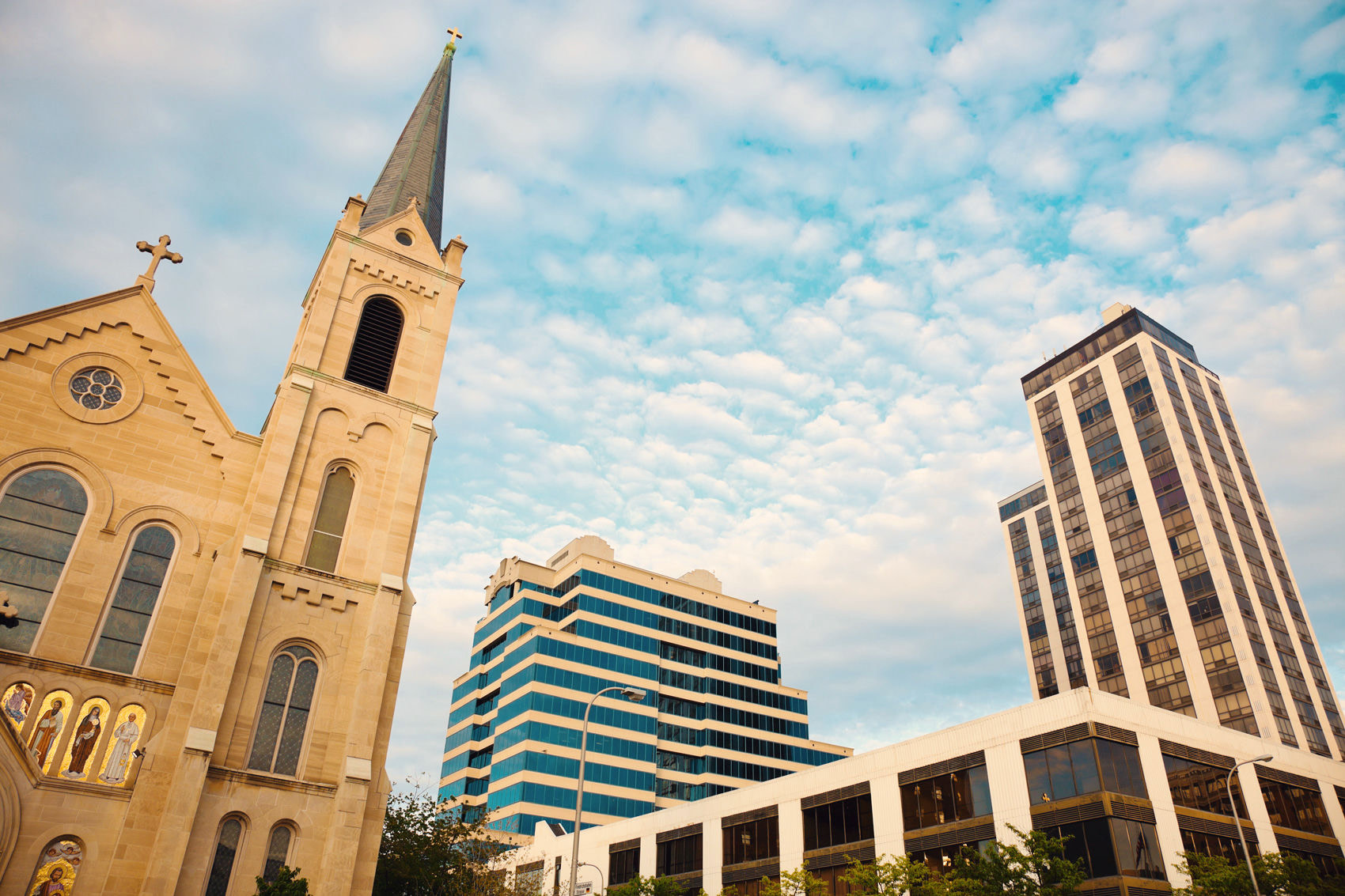 An exceptional example of Polish Cathedral Architectural Style, the Sacred Heart Church in Peoria is a marvel even outside of the Catholic community. Though churches in Catholicism are frequently heavily adorned, this one is especially so, featuring a red and gold ceiling, drawing heavily from Baroque and Renaissance influences.
First constructed in 1878, it has gone through many additions, redesigns, and reconstructions. Though the church now faces Fulton Street, it was turned into that position nearly 20 years after its initial construction, when it was picked up and turned away from Madison street to facilitate the building of a more substantial rectory.
Kewanee
A small town in Henry County, Illinois, Kewanee is often called "the friendliest small town in America." Literally famous for having very accommodating locals, you'll also be charmed by its 19th-century architecture and beautiful tree-lined streets.
Possibly the coolest thing available in Kewanee is the History in The Paint self-guided public art tour. Once you pick up a map at the Amtrak Station, you'll be well on your way to discovering Kewanee through its many hand-painted murals. Bonus: the tour is a treasure hunt!