Argentina has long been one of the most captivating countries in South America, charming everyone with its unique blend of culture, art, cuisine, nature, and easy living. In cosmopolitan towns and cities, you'll encounter multicultural influences from around the world thanks to a long history of immigration. In the countryside, you can come face-to-face with painted deserts, crawling glaciers, and unbelievable peaks sculpted by wind, ice, and time.
From the mountainous northern plateaus to the storm-battered southern coast and everywhere in between, these are the ten most beautiful places you need to visit and discover in Argentina.
Los Glaciares National Park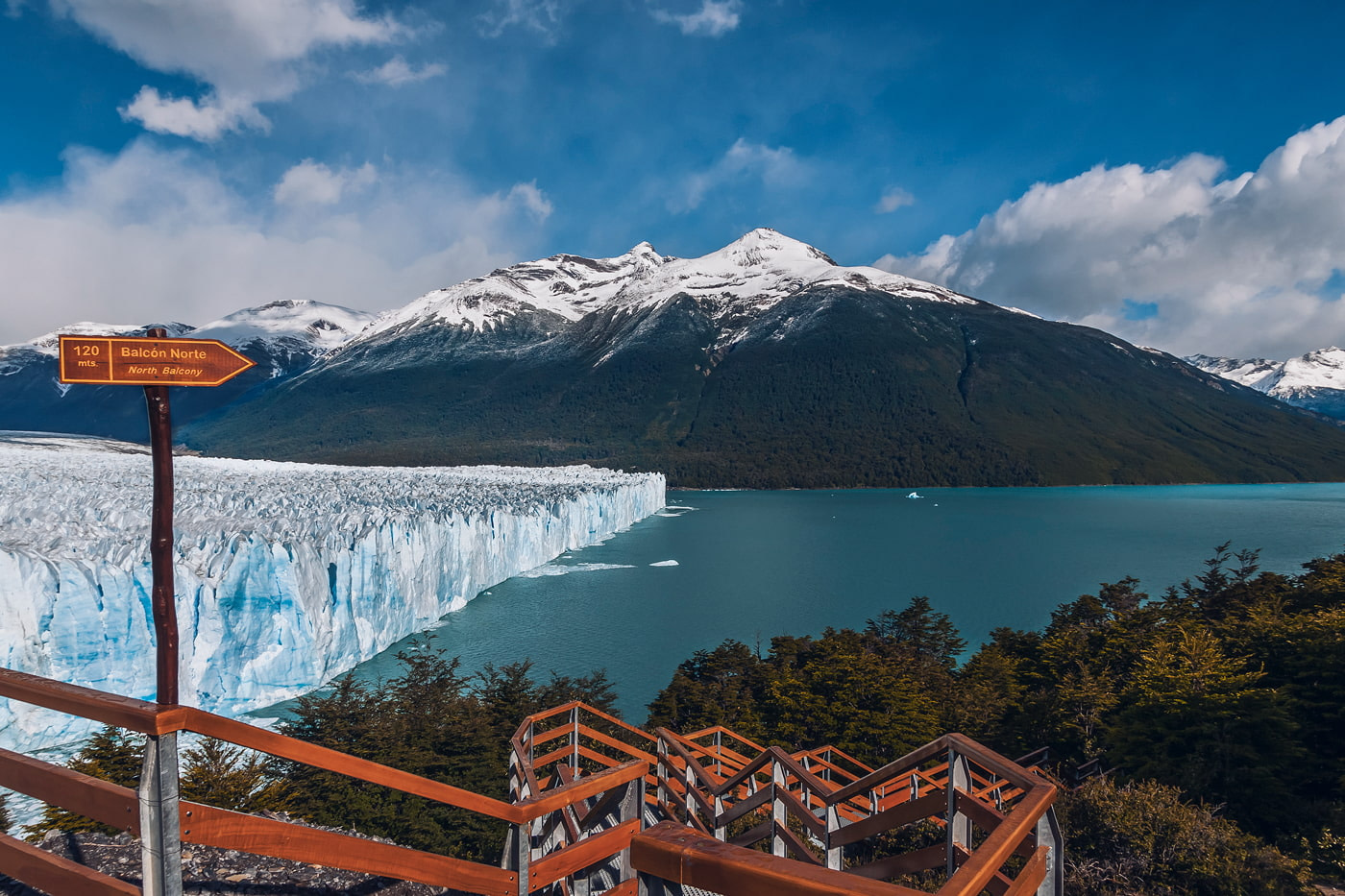 Arguably the most famous of Argentina's natural treasures, Los Glaciares National Park is located in the south of the country in Argentine Patagonia, a rugged region of mountains, glaciers, and wind-swept steppe. Within the boundaries of its nearly 3,000 square mile perimeter are some of Patagonia's most iconic sites: the epic Perito Moreno Glacier, the spires of Cerro Torre, and the instantly-recognizable outline of Mount Fitz Roy.
The park is also home to Argentina's biggest freshwater lake, Lago Argentina, as well as tens of other spectacular mountains, lakes, and glaciers.
Iguazú Falls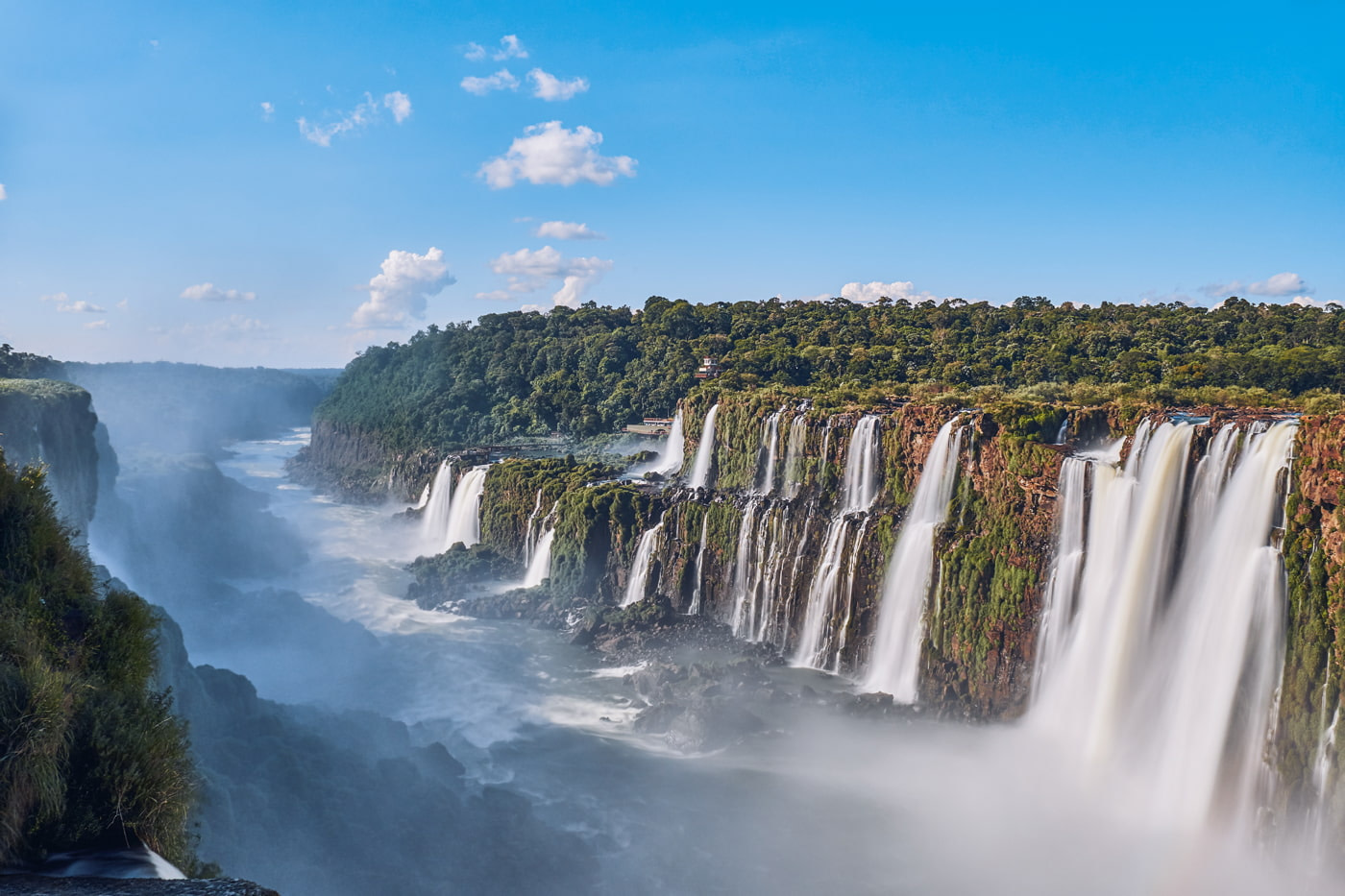 Straddling the border of Argentina and Brazil, together the 275 individual cascades of Iguazú Falls combine to form the largest waterfall in the world, stretching over 1.7 miles along a horseshoe-shaped cliff. Meaning "big water" in the native Guaraní language, the falls are created by the Iguazú River, which during the rainy season, can pour 450,000 cubic feet of water over the cliffs.
The falls are accessible from both the Argentine and Brazilian sides of the border. Still, most tourists visit the Argentine side, where the majority are located, and can be admired from aerial viewing platforms.
Salta
Surrounded by multi-colored mountains, red-rock canyons, and sprawling deserts, the regional capital city of Salta in the northern Salta province is rarely on foreign tourists' radar, but that's their loss. Here, you'll find some of Argentina's most picturesque historic architecture, easily seen around the city center in Neo-classical and colonial-style gems like the Catedral de Salta and Iglesia San Francisco.
Home to several excellent museums, another popular attraction in town is San Bernardo Hill, whose cable car and hilltop park provide unbeatable city views. But part of Salta's charm also lies out of town, where visitors can taste local Torrontes wine at vineyards near the wine town of Cafayate, visit the Salinas Grandes salt flats, and hike the Quebrada de Humahuaca mountain valley.
La Recoleta, Buenos Aires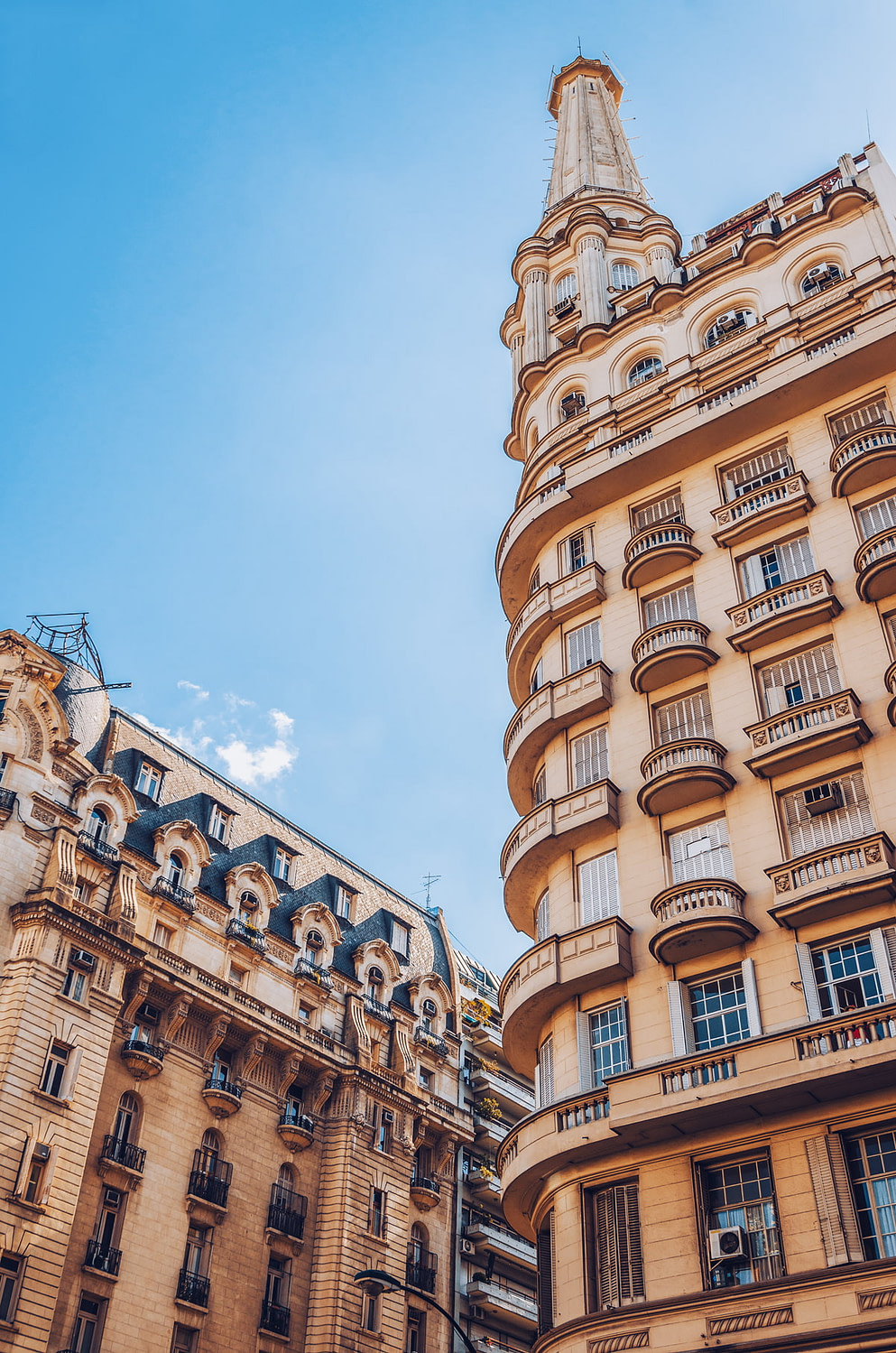 Lined with stately mansions and classical European-style buildings, this upscale barrio of central Buenos Aires is one of the most elegant neighborhoods in the entire capital. Full of stylish boutiques and trendy stores, restaurants, cafés, and bars, you can while away hours shopping and partaking in local cuisine.
One must-visit spot is the El Ateneo Grand Splendid, a magnificent theater that's been repurposed as a gorgeous bookstore. The area is also home to the famous Recoleta Cemetery, a mini-walled city of tombs and mausoleums that is perhaps best known for being the resting place of Eva Perón.
Mendoza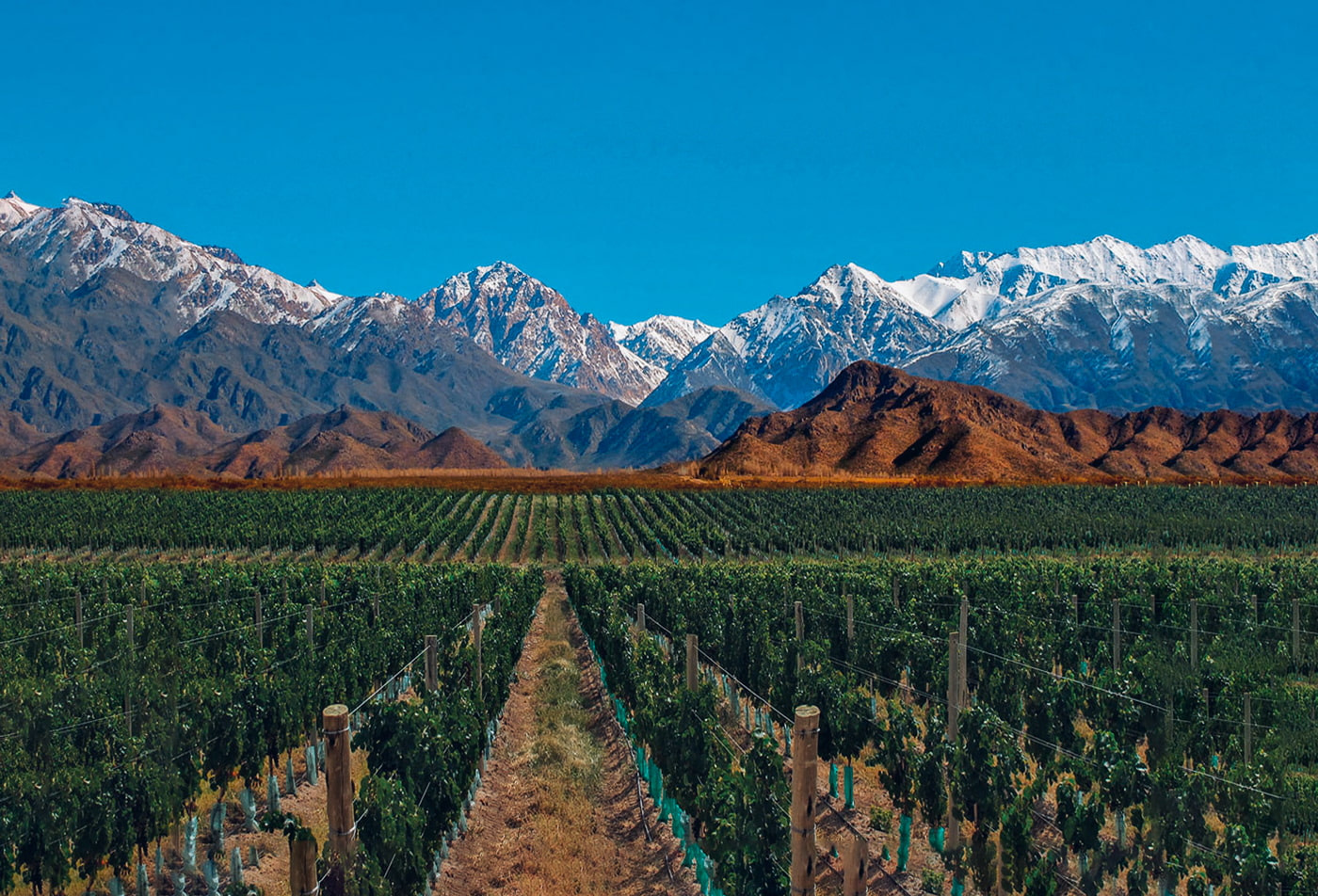 If you're at all familiar with the Argentine wine scene, you'll have heard of the city that is the heart and soul of central Argentine wine country: Mendoza.
Best known for its many top-notch vineyards that produce inky Malbecs and other luscious red wines, the natural splendor of Mendoza is unmatched, with miles of vineyards flowing toward the towering Andes mountains on the horizon. But the city itself is also a wonder, full of classical architecture, sprawling city parks, and broad boulevards lined with shops, cafés, restaurants, and bars.
Ushuaia
Perched on the bottom tip of the continent, the town of Ushuaia is Argentina's southernmost city and the gateway to exploring the surrounding landscapes of Tierra del Fuego and heading across the stormy Drake Passage to Antarctica. With the back of the city dominated by the snowcapped peaks of the Martial mountain range, the town itself is a charming hodge-podge of multi-colored buildings, housing museums, galleries, stores, bars, and restaurants.
Around town, you can soak up the unique cultural history of the region, as well as try local delicacies like centolla king crab. But Ushuaia's scenic environs also make it a prime place for outdoor adventure: you can go hiking around Tierra del Fuego National Park, go for a boat tour of the Beagle Channel to look for marine life like whales and pinnipeds, go skiing at Cerro Castor, and much more.
Bariloche and the Lakes District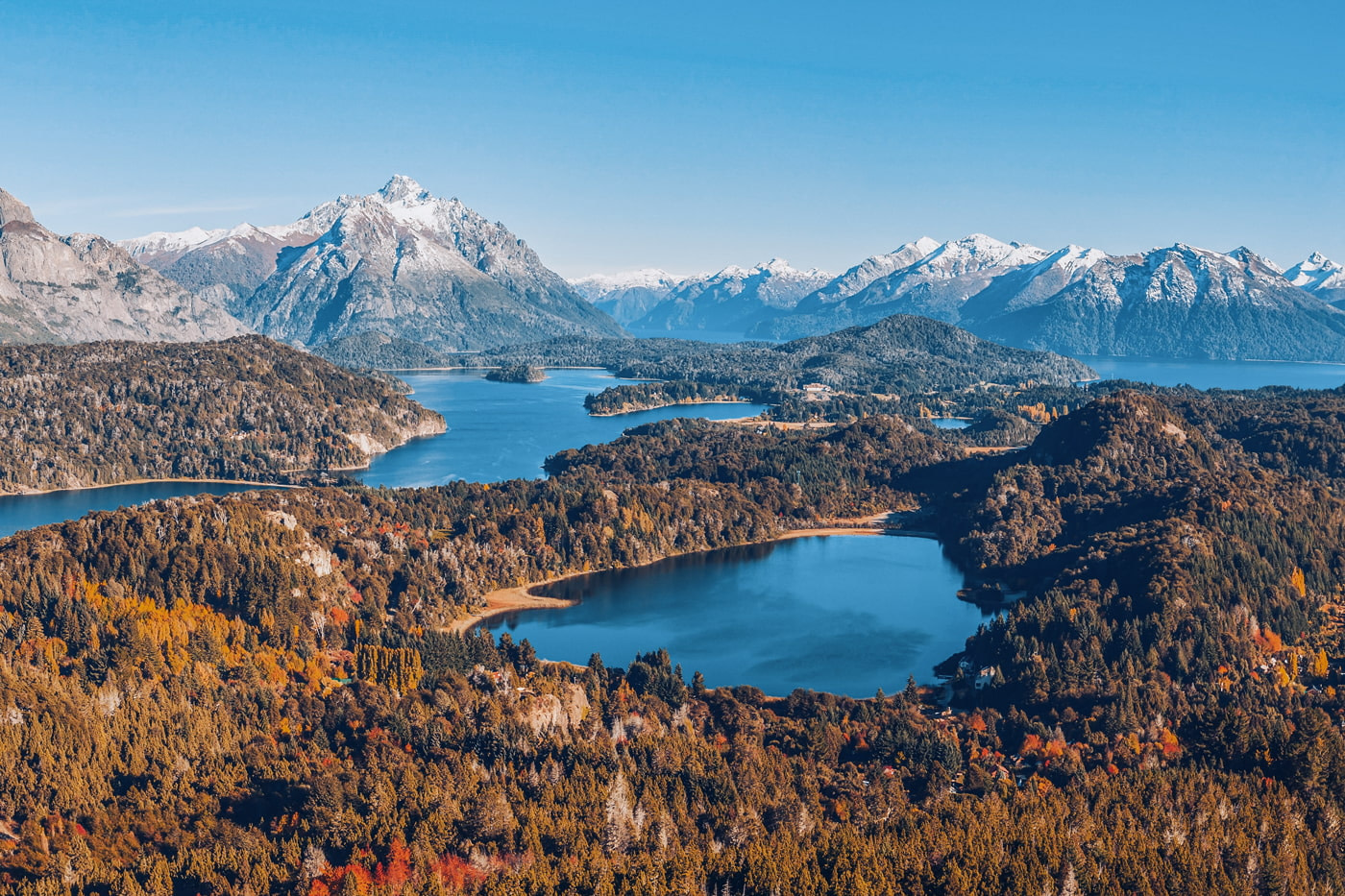 If the title track from The Sound of Music starts playing in your head when you arrive in the German-esque town of San Carlos de Bariloche, don't worry; Argentina's Lakes District is like a slice of Switzerland, full of spectacular mountains, dense forests, pristine lakes, and charming towns.
The mountain town of Bariloche is the base camp for exploring the surrounding Nahuel Huapi National Park, which is ripe for outdoor adventures like mountaineering, hiking, skiing, fishing, and boating. But the town itself is also a real draw thanks to its Swiss-inspired alpine architecture style and can't-miss foodie scene specializing in Argentine cuisine and locally-made chocolates.
Valdés Peninsula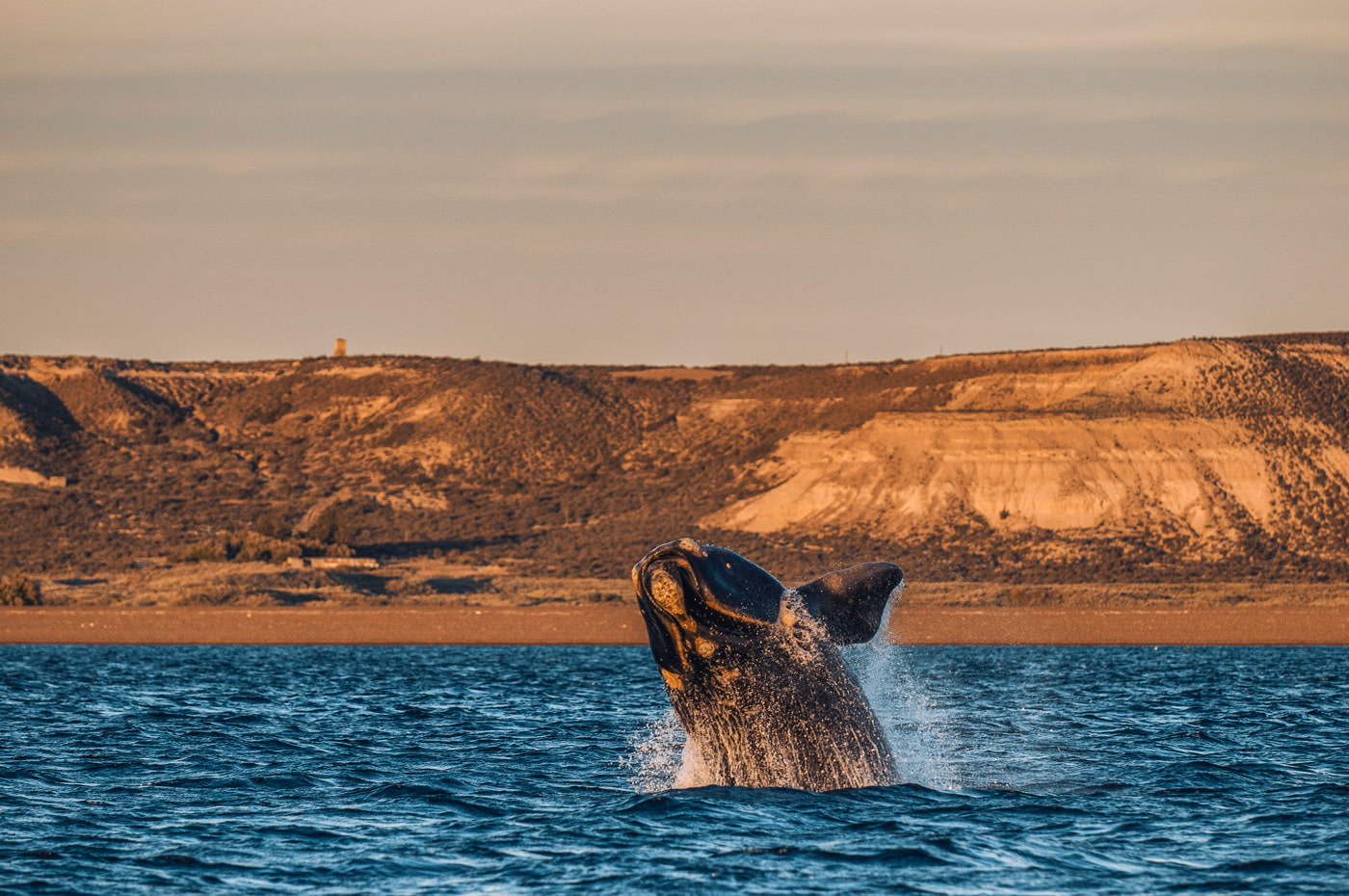 Set against the stark contrast of white sandstone cliffs and turquoise waters, the Valdés Peninsula on the Atlantic coast is a scenic marvel and a world-class destination for spotting marine life.
This UNESCO World Heritage Site and important nature reserve is home to an incredible array of flora and fauna but is perhaps best known for its whale watching; orcas and southern right whales are frequently spotted. The area is also home to elephant seals, sea lions, Magellanic penguins, and many more different species of animals. Further inland, you'll find Patagonian steppe lands: endless grassy plains, some parts of which are now used as estancias, or sheep farms.
Iberá Wetlands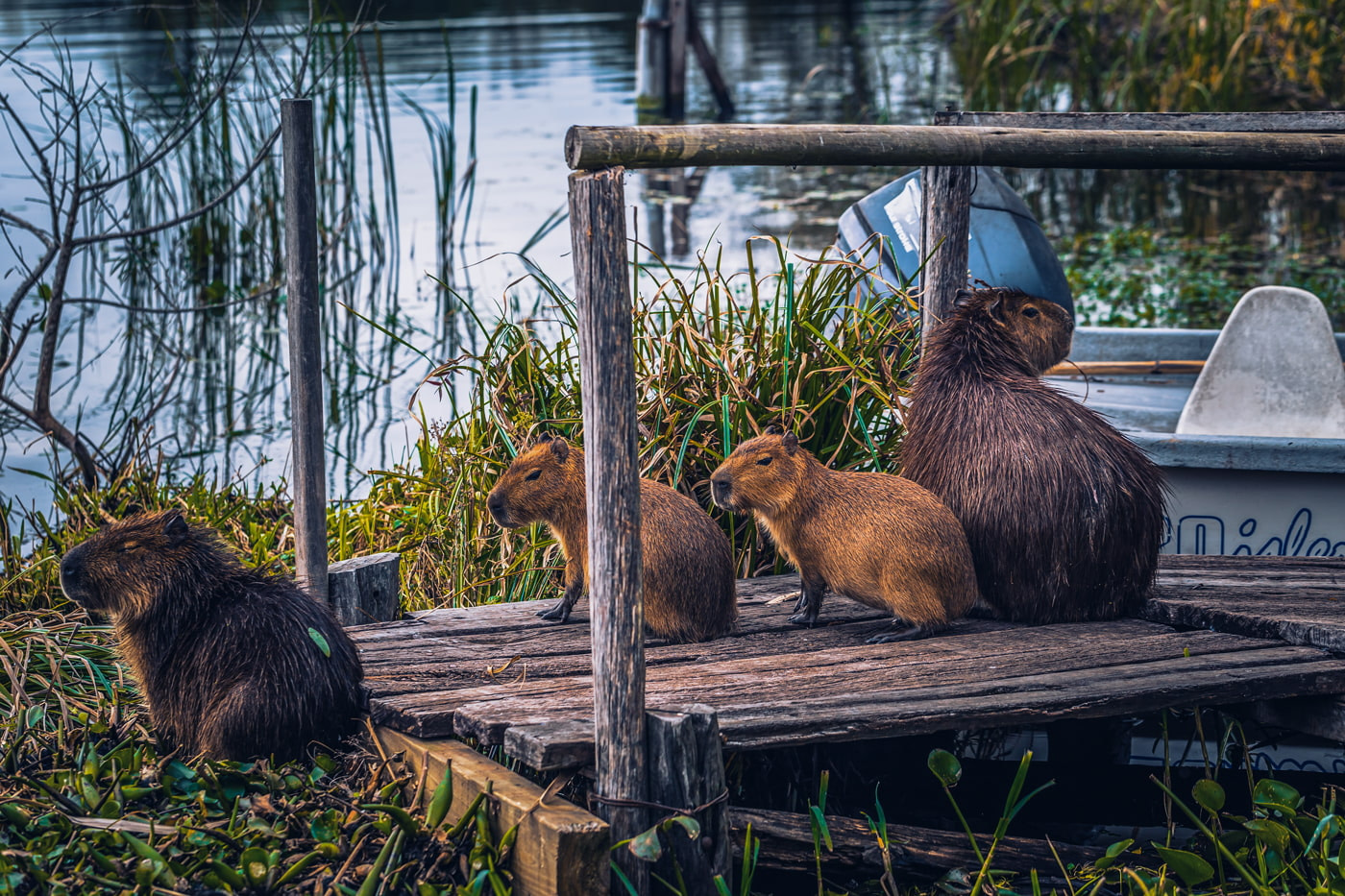 One of Argentina's most off-the-beaten-path natural gems, the Iberá Wetlands – a portion of which are protected as the Iberá Provincial Reserve and Iberá National Park, together making up Argentina's largest protected national area – spans 1.3 million hectares of lakes, lagoons, swamps, rivers, bogs, and waterways in the Corrientes province of northeastern Argentina, making it the second biggest wetlands in the world after the Pantanal in Brazil.
In addition to its scenic vistas of sprawling swamps, marshes, and wooded islands, the area is home to a phenomenal array of biodiversity, boasting some 4,000 species of plant and wildlife, including neotropical otters, capybaras, maned wolves, caiman, and alligators.
Aconcagua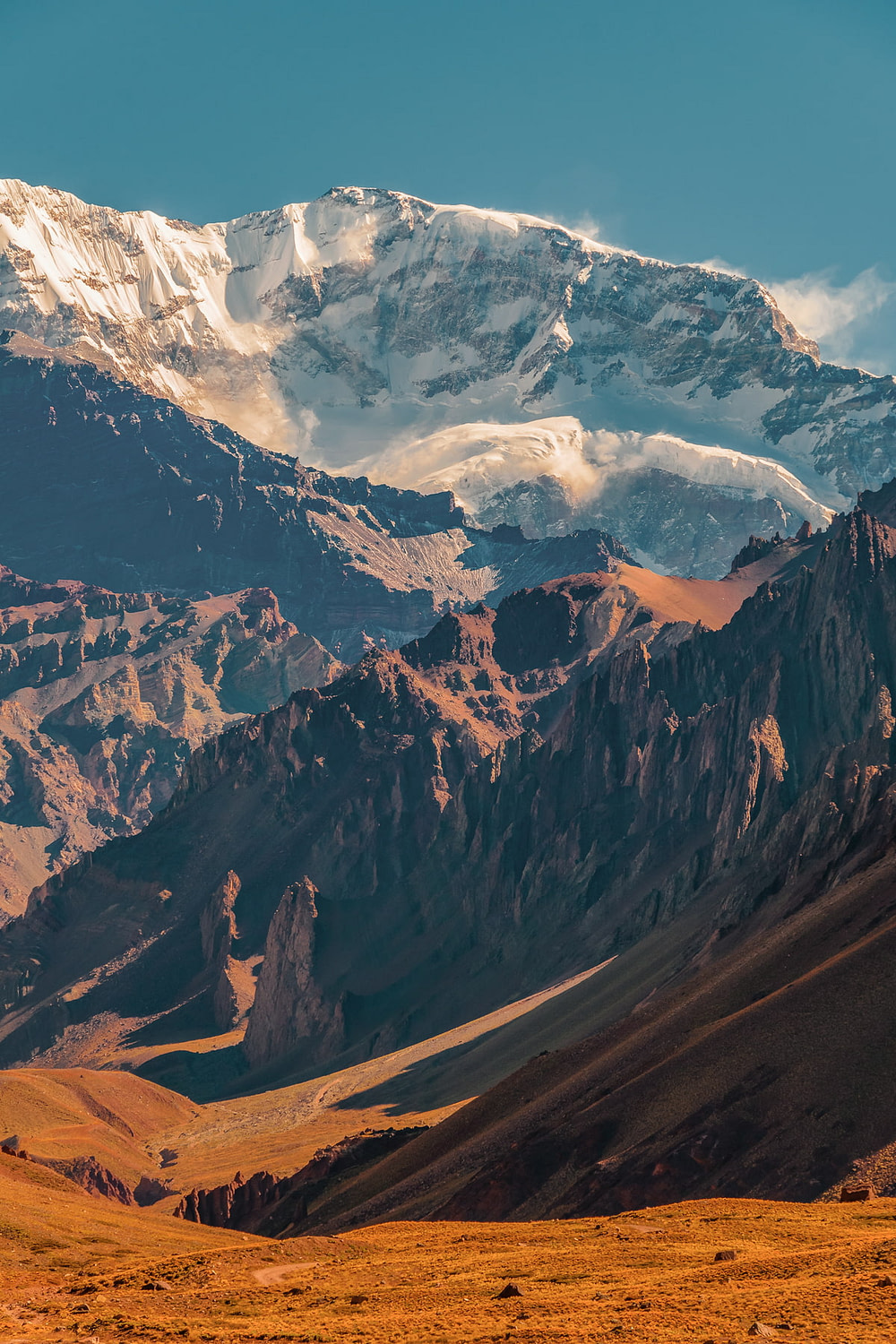 Rising out of the Principal Cordillera of the Andes mountains between central Argentina and Chile, Aconcagua's magnificent peaks and glaciated slopes are indeed a sight to behold. It is the highest mountain in Argentina and the tallest mountain in the Americas, making it one of the Seven Summits with a summit elevation of 22,838 feet.
Easily seen from Mendoza, you can explore the base of the mountain and its surroundings in the Aconcagua Provincial Park, which offers hiking, skiing, and climbing. Aconcagua is also a relatively easy mountain to climb, as the main route up is not very technical. Still, it does require being in good shape and having some mountaineering experience.