Australia is a land of surprising diversity, and that extends to the many, many islands around the country, which range from dreamy tropical paradises to windswept isles covered in wildlife.
While popular destinations like Kangaroo Island, the Whitsundays, and Phillip Island showcase this variety a little, it's really once you look to the lesser-known islands of Australia that you get the full picture.
Add some depth to your next trip to Australia with one of these sorely underrated island destinations. These often-overlooked places prove that there's more to an island getaway Down Under than beaches and the Great Barrier Reef, even if some do offer that as well.
Magnetic Island, QLD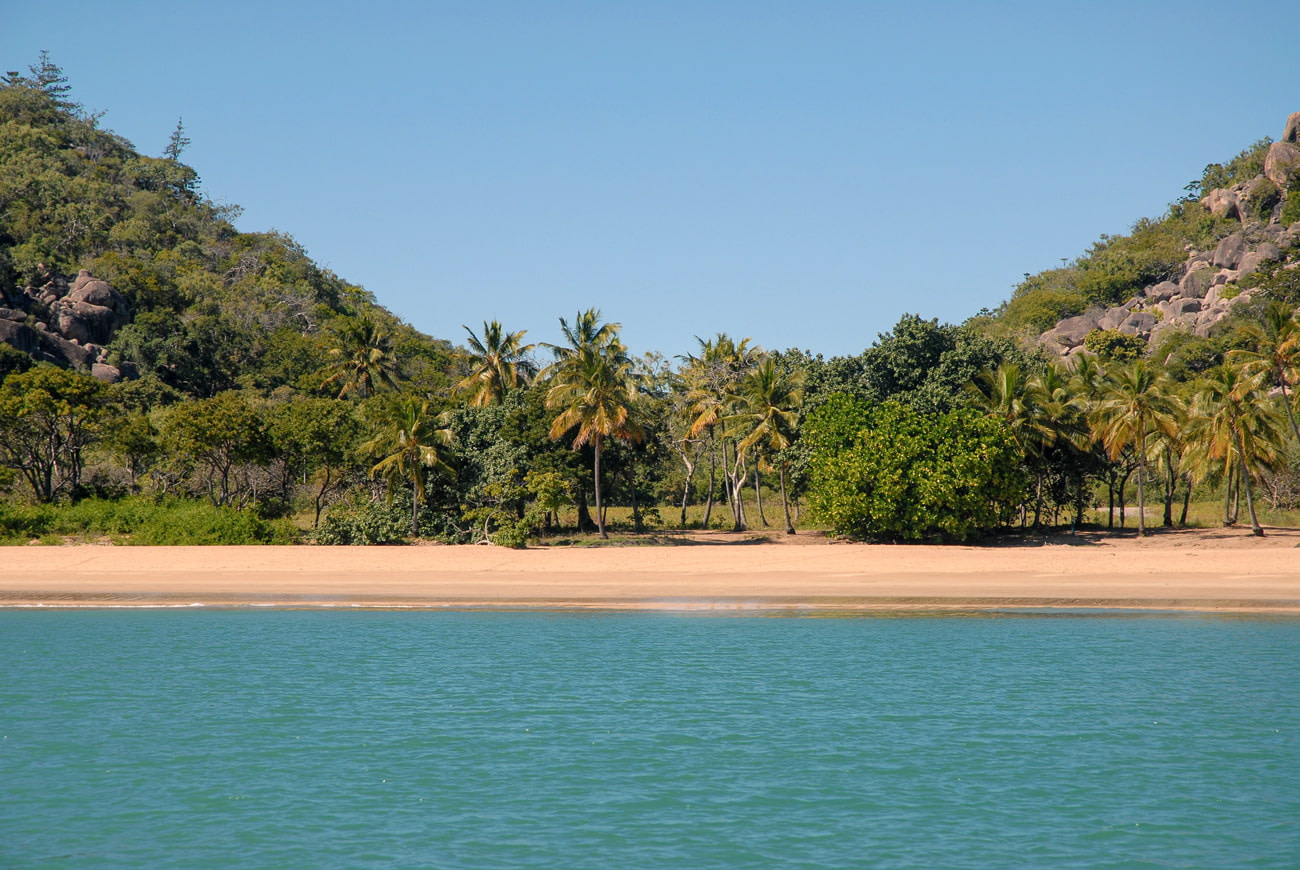 Magnetic Island provides an interesting spin on the clichéd blissful tropical getaway that visitors to Australia often imagine. That's because while this island just off the coast of Townsville has the trademark beaches and palm trees, there's plenty more to see and do.
Hiking is one of the most popular activities on Magnetic Island, with 24 kilometers of walking tracks that cover much of the island. These trails not only allow visitors to explore the island's pristine national park but also offer glimpses into its history. By walking, visitors can see ancient rock art created by the local Wulgurukaba people, as well as old forts created during WWII.
But Magnetic Island also makes the most of its location on the Great Barrier Reef by providing visitors with amazing opportunities for aquatic activities. In the shallow waters off the island's 23 beaches, tourists can snorkel in the reef or dive among shipwrecks like the SS Yongala. Both activities let you see the dazzling array of coral and marine life that make this region so famous.
Bruny Island, TAS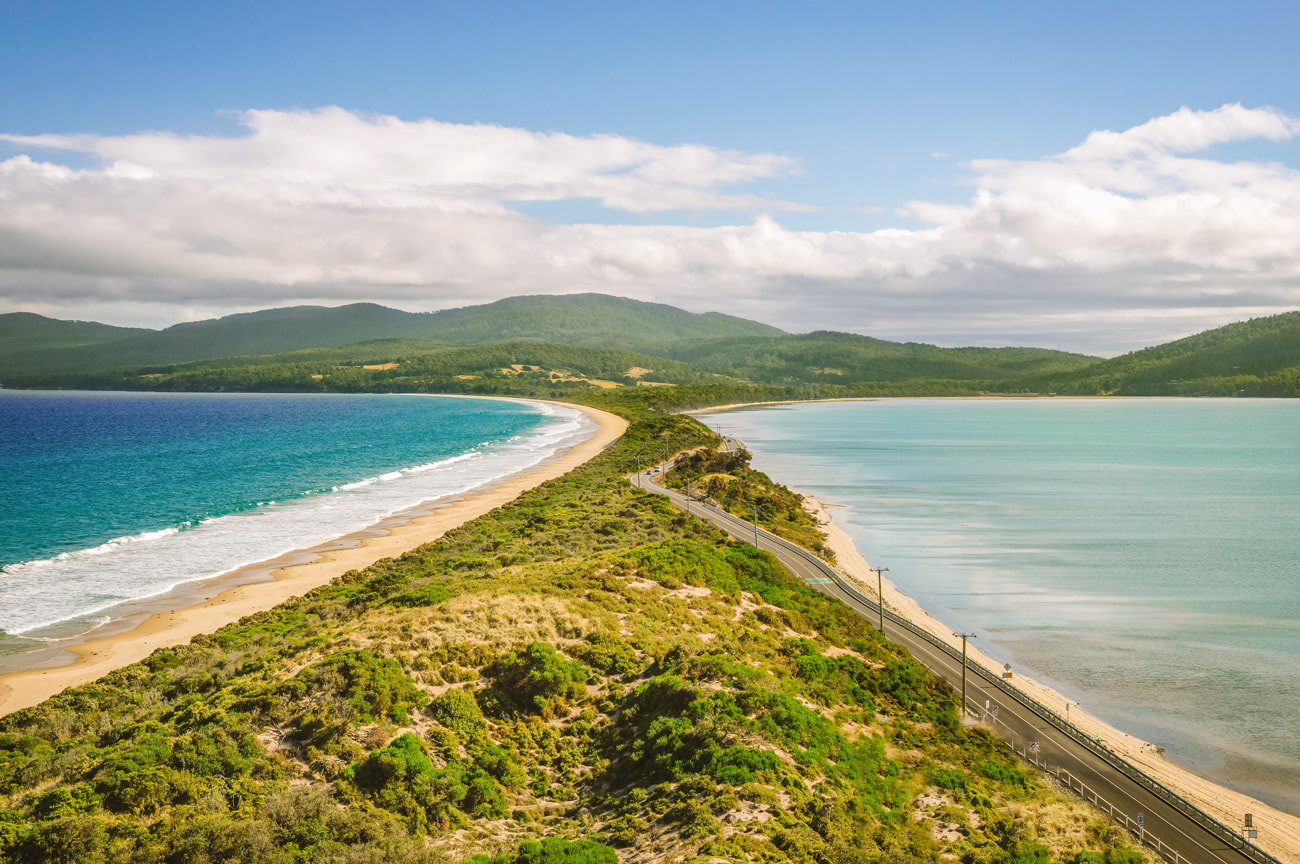 Although far from a tropical paradise, Bruny Island is one of Australia's most beautiful islands thanks to its stirring coastal scenery. Found south of Hobart and exposed to the icy waters of the Tasman Sea, it's a destination with an abundance of wilderness, wildlife, and culinary delights.
It doesn't take visitors long to realize that Bruny Island is technically two islands, as one of its most iconic sights is the super picturesque isthmus that joins them. Known as The Neck, this unbelievably narrow strip of land is lined with beaches and creates a beautiful view from Truganini Lookout.
Another brilliant spot for wild coastal views is at Cape Bruny Lighthouse on the island's southern edge. Not only will you feel like you're standing at the end of the world there, but it's also often possible to spot a local population of fur seals down by the water's edge.
Those who want to experience Bruny Island from the comfort of indoors should instead focus on the region's delicious local produce. From cheese and oysters to wine and whiskey, this pocket of Australia is bound to delight your taste buds and leave you nice and full.
Lord Howe Island, NSW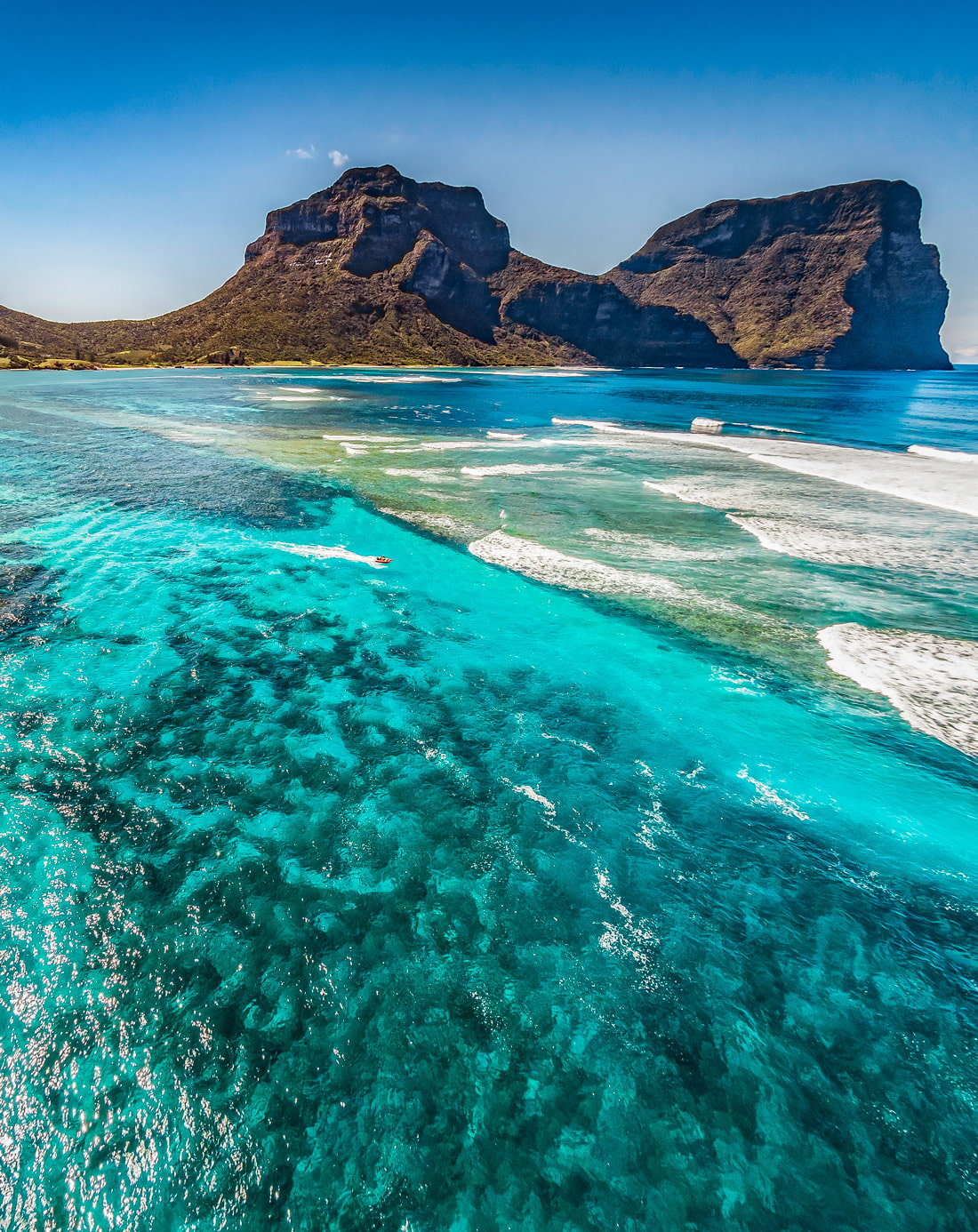 Lord Howe Island is one of Australia's most remote islands, and that reason alone is enough to visit. And yet, there's much more to discover about this island adrift in the Tasman Sea, 600 kilometers from the coast of New South Wales and home to just over 300 residents.
One benefit of Lord Howe Island's isolation is that its nature and wilderness remain nearly untouched by human development. While spots like Neds Beach or Blinky Beach are gorgeous and irresistible, it's the mountains here that truly define the island.
Hiking is a very popular activity, with some of the best trails leading up the heights of Mount Gower or over to Malabar Hill for its views of the distinctive rocky island known as Ball's Pyramid.
Travelers seeking an eco-friendly getaway will find Lord Howe Island very amenable as well. Bicycles are the primary means of getting about here, nature tours are frequent, and accommodation options include various lodges and yurts.
Rottnest Island, WA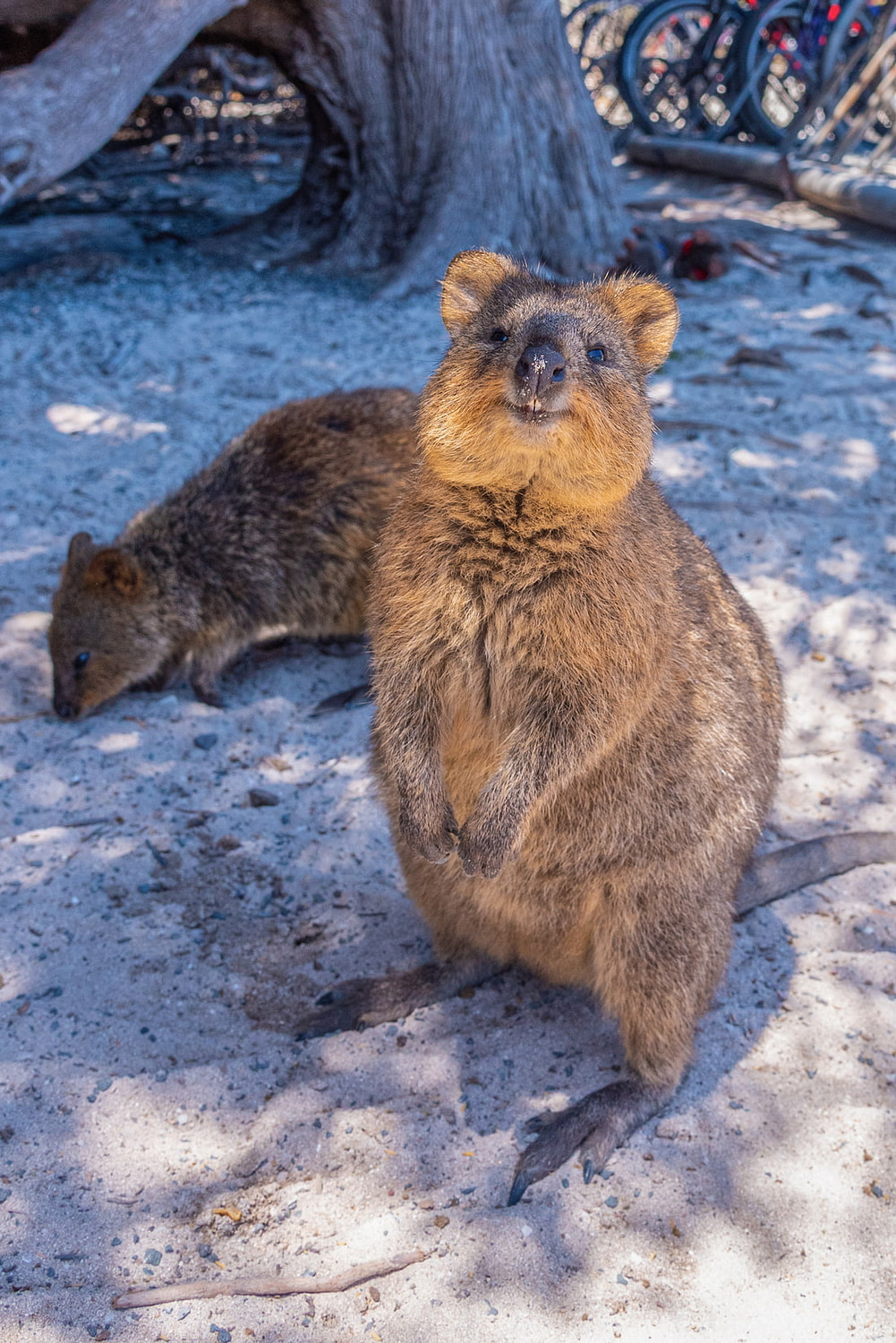 The unchallenged favorite among Perth locals for a fun day trip, Rottnest Island is a tranquil getaway mainly known for one thing – the adorable quokka. Visitors to the island can't get enough of these tiny native marsupials who always seem to be in a good mood, and are almost exclusively found on Rottnest.
But the reason this small island off the Western Australian coast is underrated is that there's so much more to it than these cute critters. For starters, Rottnest Island has 63 beaches for visitors to choose from and its turquoise waters provide amazing visibility for snorkeling and scuba diving. Even getting around this car-free island is fun, with bicycles the best way to explore on your own.
From late August to November, Rottnest Island also becomes one of the best places in Australia to go whale watching, as humpback and southern right whales can be easily spotted migrating with their young.
Maria Island, TAS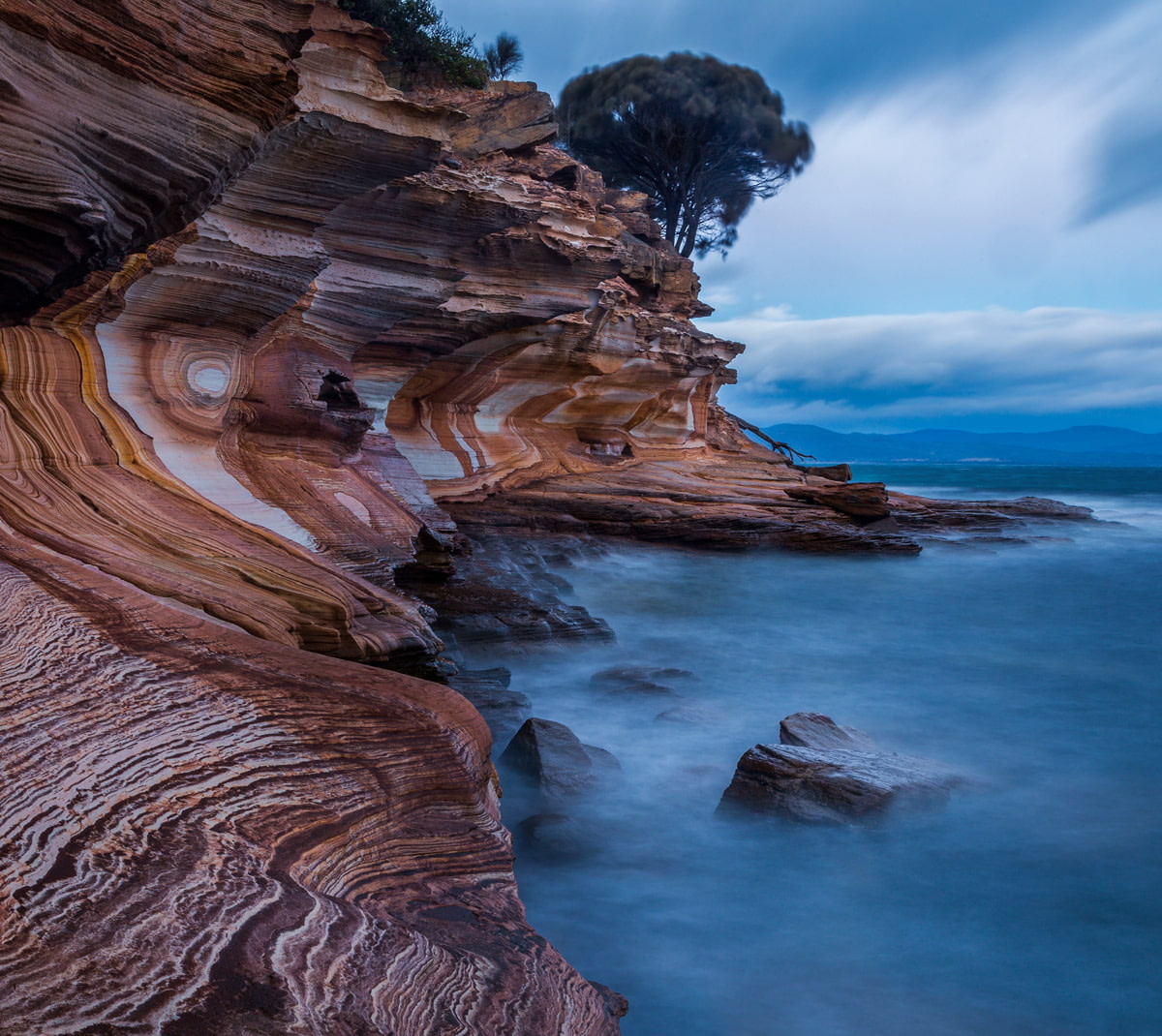 Uninhabited except for its abundant wildlife and a few rangers, Maria Island is a lesser-known destination off the east coast of Tasmania. It's essentially a wildlife sanctuary, and one with an entertaining mix of history, breathtaking views, and cuddly critters.
Upon landing on Maria Island, the best place to start is the historic remains of the Darlington Probation Station. Home to 14 intact convict buildings, the area is one of the most impressive Australian Convict World Heritage Sites recognized by UNESCO.
But the natural side of the island is just as compelling, especially thanks to some remarkable geological features. Separate coastal walks take visitors out to the Fossil Cliffs with its ancient fossils and the Painted Cliffs with its rippled contours caused by erosion.
Of course, the other important feature of this national park is its protected wildlife. Walking around the island you'll come across countless wombats and forester kangaroos, but also pademelons, Cape Barren geese, and even some Tasmanian Devils if you're lucky.
Bribie Island, QLD
A great alternative to the more popular islands near Brisbane like North Stradbroke Island and Moreton Island is the laid-back Bribie Island. This small sand island to the north of the city offers travelers lots of opportunities for outdoor activities. It also has a bridge connecting it to the mainland, which is surely good news for people who get seasick.
Bribie Island spoils you with options for a day at the beach, although Woorim Beach at the southern end of the east coast is a popular choice. Tours are a common way to explore more of the island, whether it be an off-road tour with 4×4 vehicles or a boat cruise to spot dolphins and dugongs.
Visitors wanting something a little more active have a wide range of water sports and boating activities to choose from. Fishing, kayaking, and stand-up paddleboarding are particularly popular in the sheltered waters of the Pumicestone Passage.