Traveling around the United States of America can be an eye-opening and rewarding experience for architecture enthusiasts. The U.S. has a built environment that's over two centuries old, so throughout the country, you'll find many heritage structures with Spanish or European colonial influences.
In the bustling urban centers, magnificent skyscrapers clustered together create spectacular city skylines. A broad range of architectural styles are represented across the country's 50 states, as are many world-famous works by master architects such as Daniel Burnham, Louis Khan, Walter Gropius, Frank Llyod Wright, Ludwig Mies van der Rohe, Philip Johnson, Zaha Hadid, and Renzo Piano.
Whether you prefer historical styles or more contemporary aesthetics, the U.S. has a plethora of architectural beauties just waiting for you to discover. If you're an architecture lover, here are 10 cities you'll find particularly delightful.
San Francisco, California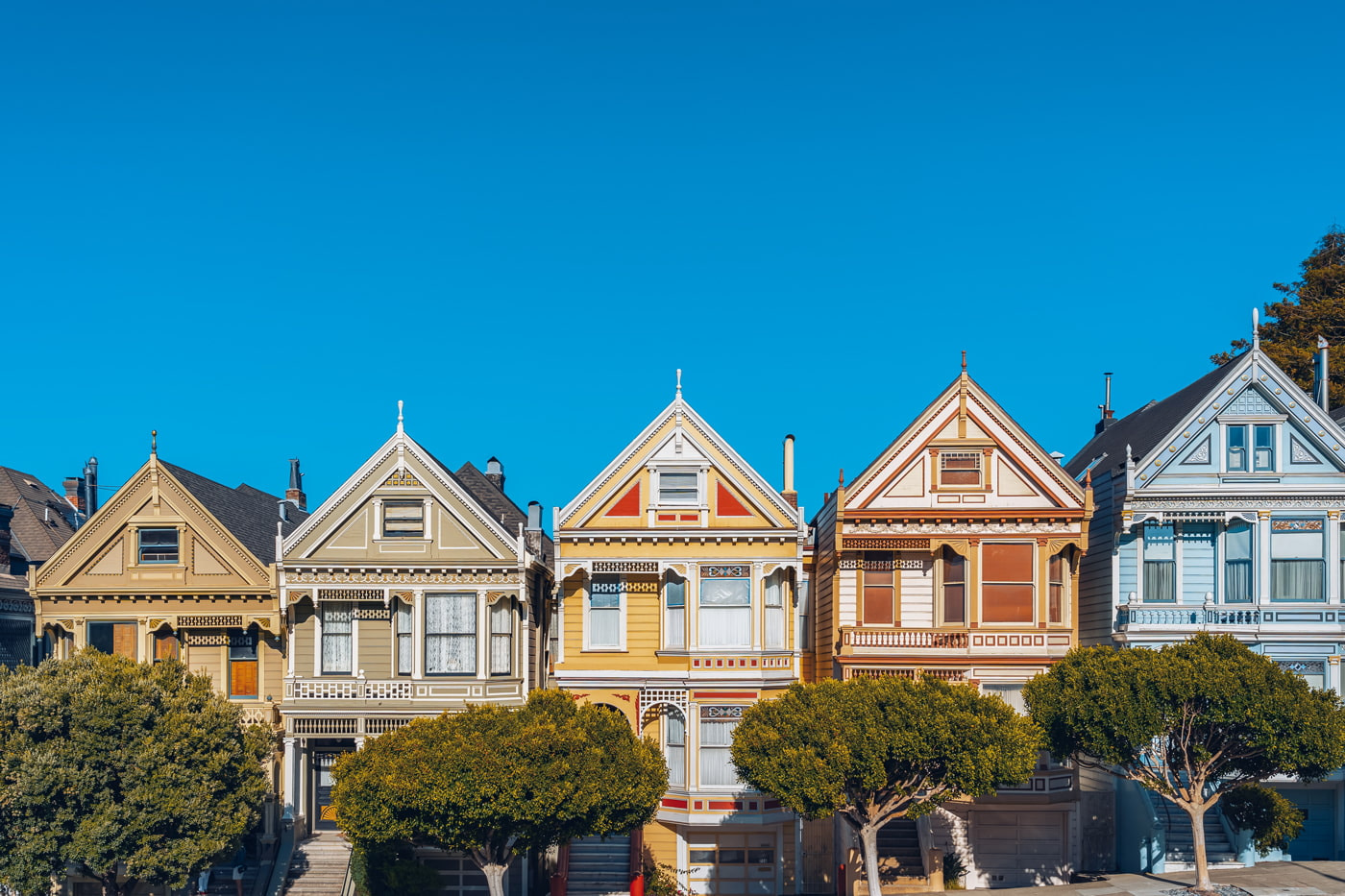 San Francisco's steep, hilly streets are lined with a variety of Victorian-style buildings, the most prevalent of which are the Queen Anne style houses that were constructed in the late 1800s with adorable bay windows and ornate gingerbread trims. Among the most photographed Queen Annes are The Painted Ladies in Alamo Square and the Haas-Lilienthal House, which is sometimes open for public tours.
Other Victorian styles you'll see in San Francisco include Gothic Revival, exemplified by the Grace Cathedral on Nob Hill, and Tudor Revival – a style most often seen in the Presidio Heights neighborhood. Fans of modern architecture can admire the futuristic, concrete, glass, and steel Transamerica Pyramid by William Pereira & Associates or the Xanadu Gallery, which was designed by Frank Lloyd Wright and thought of as the predecessor to his Guggenheim Museum in New York.
Washington D.C.
America's cosmopolitan, political capital has buildings with architectural influences from Greece, Rome, France, the United Kingdom, and ancient Egypt. The U.S. Capitol and the Jefferson Memorial, both modeled after the Patheon in Rome, are just two of the classical Roman-style buildings that give Washington D.C. its regal and stately atmosphere. The White House was designed by Irish-born architect James Hoban and purportedly modeled after a Georgian-style estate in Dublin, Ireland named Leinster House. The Lincoln Memorial, with its 36 Doric columns, is unmistakably Greek in design, while the 600-foot-tall Washington Monument obelisk was inspired by the ancient pyramids of Egypt.
Other interesting buildings in the city are the Eisenhower Executive Office Building, which was designed in the Second Empire style, and the medieval-castle-like Smithsonian Institute by Victorian architect James Renwick.
Boston, Massachusetts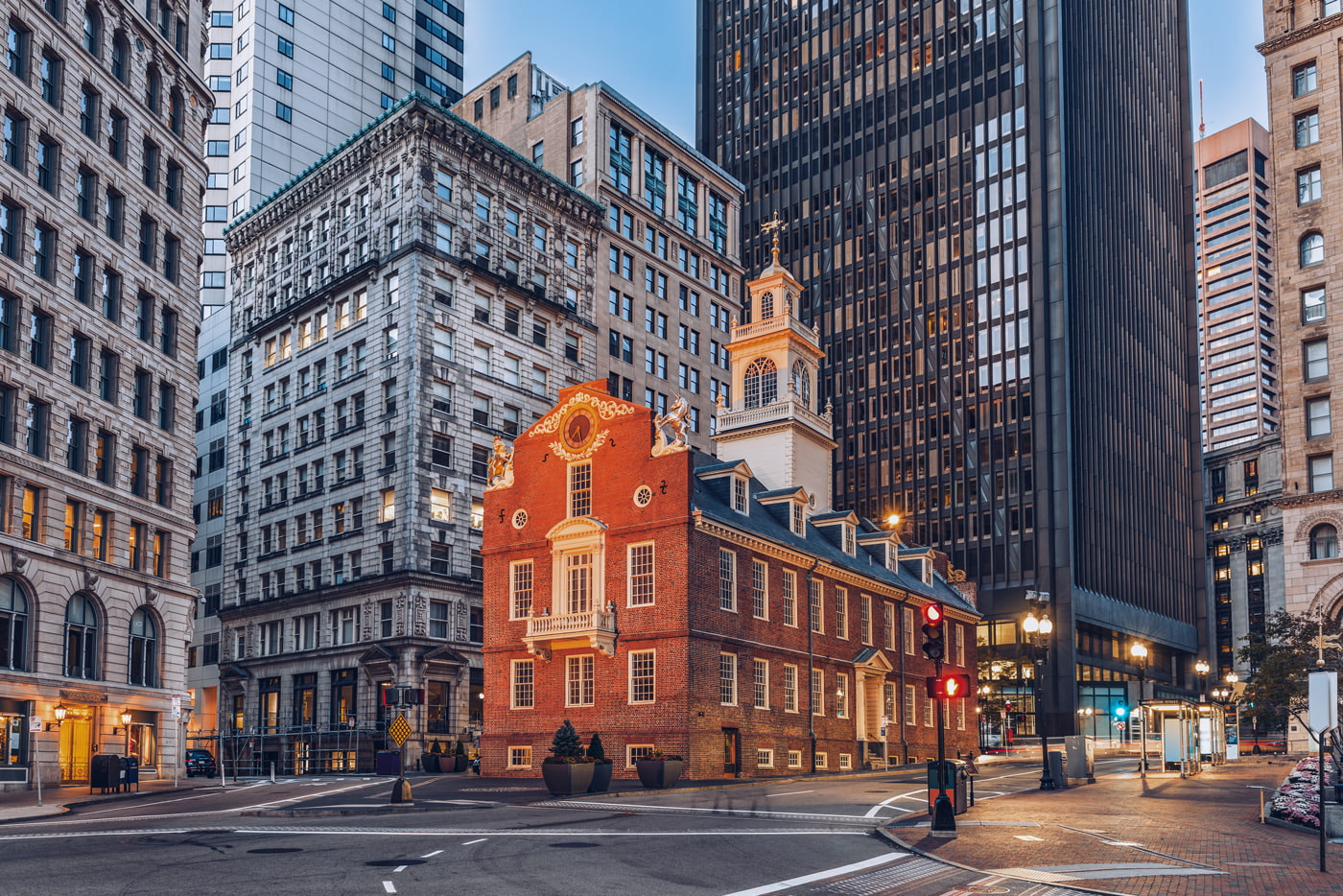 Nicknamed "The Puritan City", Boston's architecture is heavily influenced by the Puritan settlers who arrived here on the Mayflower from England in 1962. Expect to be wowed by enchanting Craftsman bungalows, and stately Georgian and Victorian Tudors as you explore the city's main thoroughfares and narrow side lanes.
Architectural highlights include the Trinity Church – the first major work of prominent American architect Henry Hobson Richardson, the father of the "Richardsonian Romanesque" style with its round, masonry arches; the Federalist-style Massachusetts State House and Faneuil Hall, and the well-conserved colonial home of American revolutionary Paul Revere.
Also dotted throughout the city are a handful of remarkable and imposing modernist buildings such as the brutalist-style Boston Government Center and Lindemann Center by Paul Rudolph who was known for his love of concrete and complex floor plans, the spaceship-like Kresge Auditorium by Finnish-American Bauhaus-school architect Eero Saarinen, and the surrealistic Ray and Maria Stata Center by Frank Gehry.
Palm Springs, California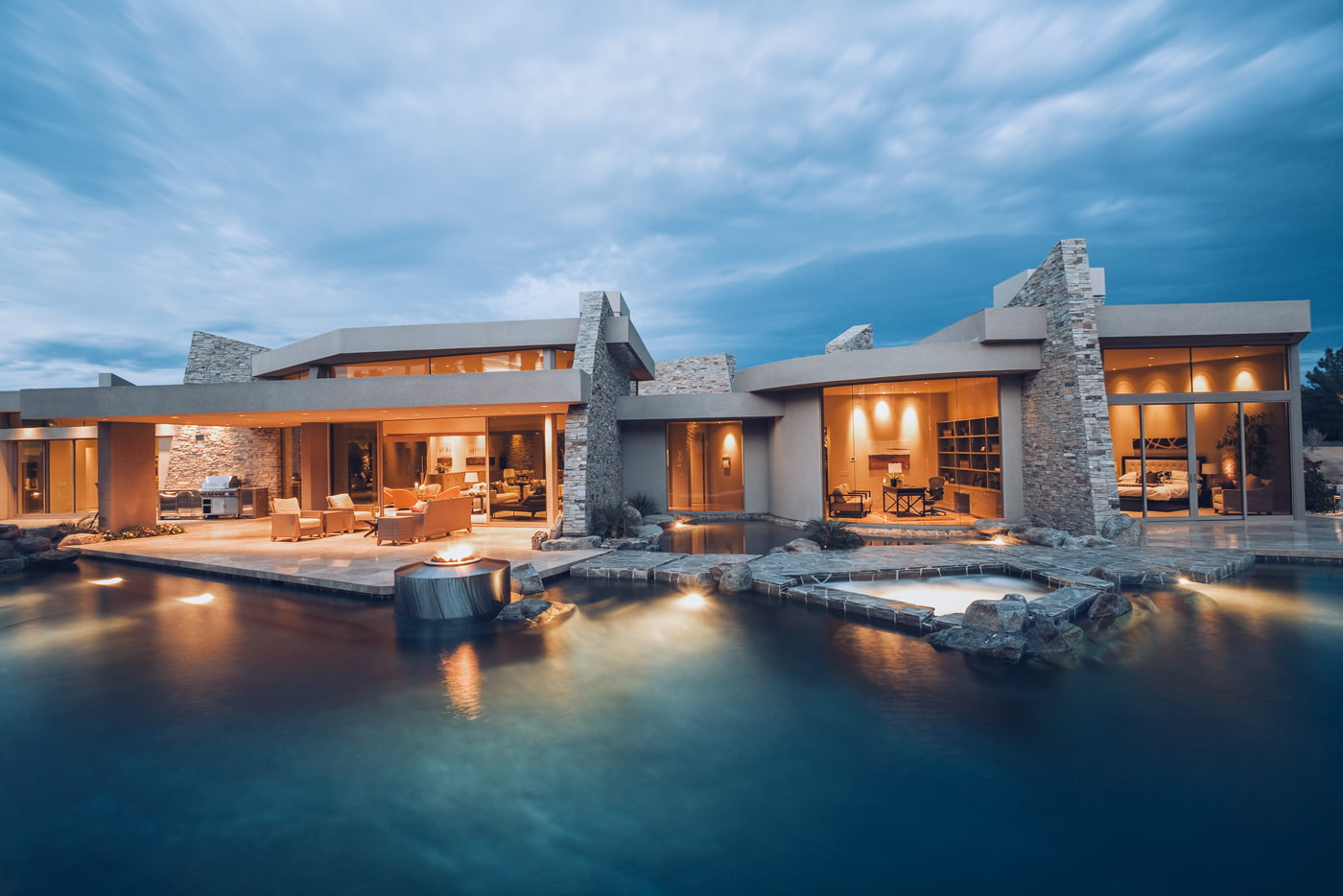 A mecca for lovers of mid-century modernism, Palm Springs – a desert resort city in southern California's Sonoran Desert – is where architects Richard Neutra, John Lautner, and Albert Frey built some of their most well-known "desert modernism" and International Style houses.
Designed to respond to the dry and sunny local climate, many of the homes here feature shaded verandas, overhanging roof planes, large glass doors, and expansive outdoor pools. Buildings such as Frey's Palm Springs City Hall, Neutra's Desert House, William Krisel's "House of Tomorrow" where Elvis and Priscilla Presley honeymooned in 1967, and Frank Sinatra's "Twin Palms" Estate, designed by E. Stewart Williams, are just some of the standout buildings here that capture the grooviness of baby boom era, southern Californian living.
New Orleans, Louisiana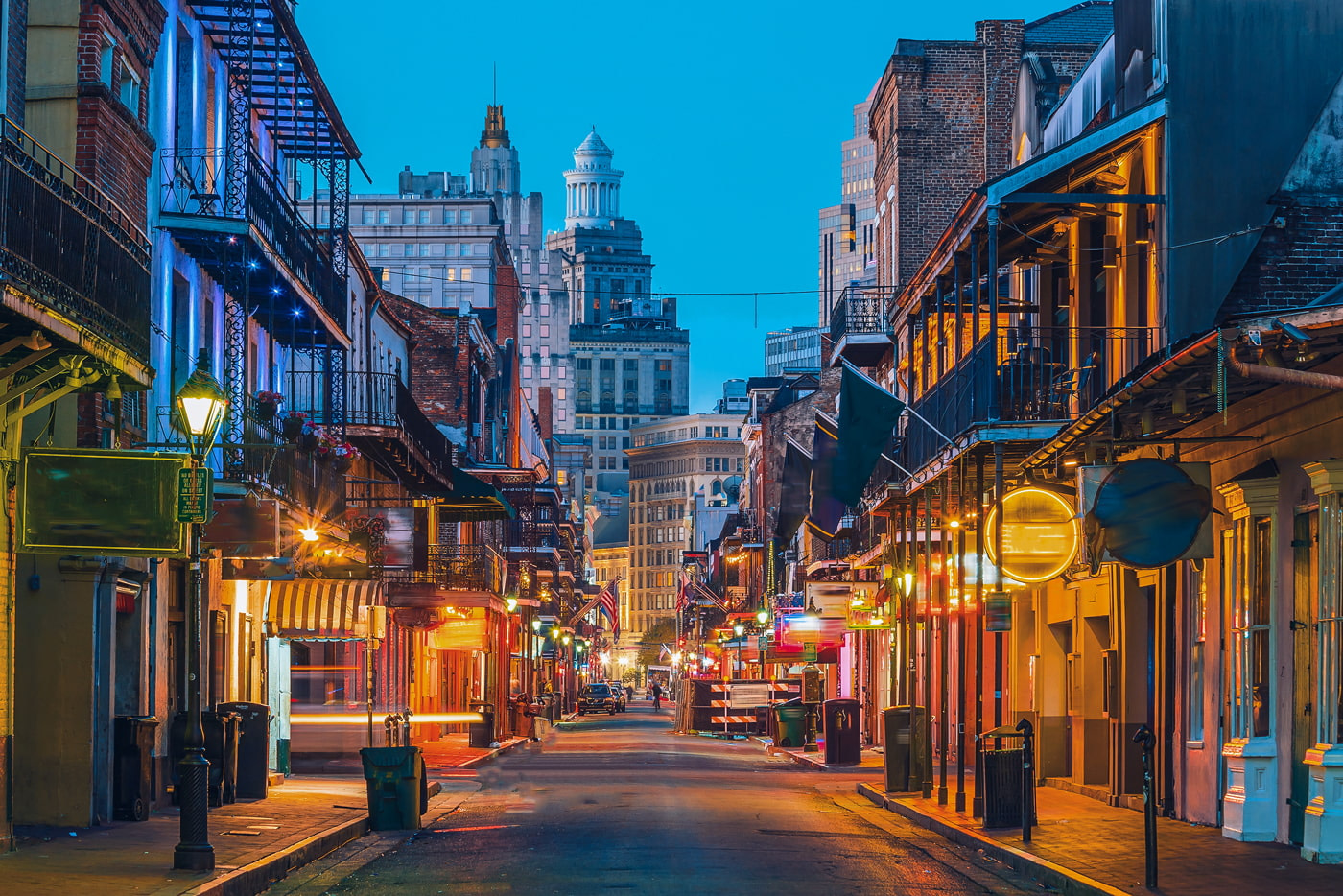 New Orleans has many buildings that are heavily influenced by French, Spanish, and Caribbean styles, but the best representative of the city's architectural character is probably the Creole townhouse. Built in the French Quarter after the Great New Orleans Fire of 1788, Creole townhouses, such as the famous Miltenberger Houses, are romantic-looking, multi-story brick, or stucco, edifices with steeply-pitched parapeted roofs, arcades, and ornate Spanish cast-iron balconies.
Besides Creole townhouses, there are many other period-style buildings to see here. The Renaissance-meets-Spanish-Colonial-style St. Louis Cathedral, the oldest cathedral in the United States, the Pontalba Buildings – two Parisian-style, brick row house buildings designed by local architect James Gallier Sr., and the Doullut Steamboat Houses, which were built during the steamboat era by a captain of such a vessel, all reflect New Orleans' multicultural heritage.
New York City, New York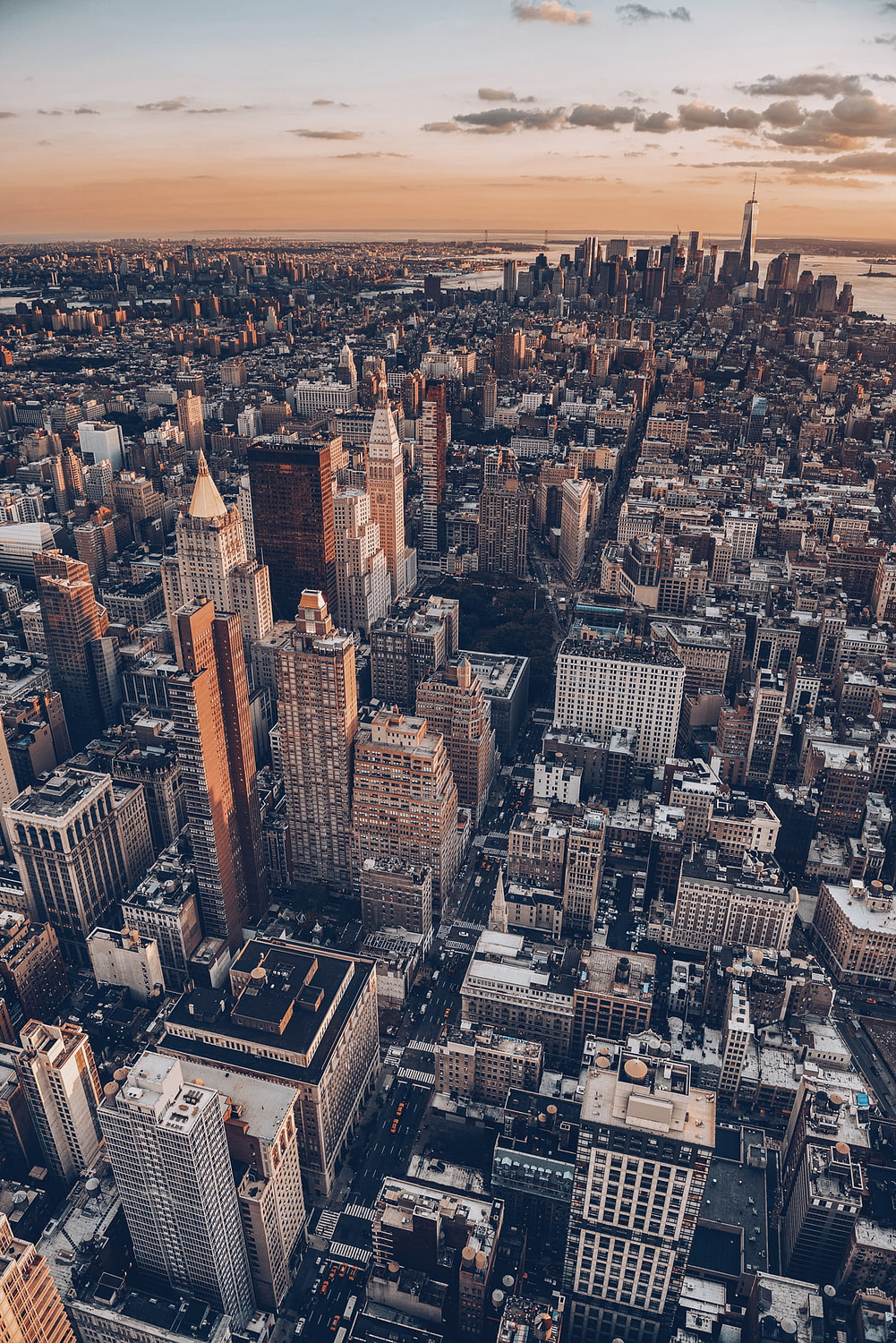 In his 1976 novel "Slapstick", American author Kurt Vonnegut dubbed New York City the "Skyscraper National Park". Indeed, America's most visited metropolis contains some of the world's most impressive high-rise towers such as Shreve, Lamb & Harmon's Empire State Building, Daniel Burnham's Flatiron Building, Cass Gilbert's Woolworth Building, and Reinhard, Hofmeister & Walquist's Art Deco icon – the Chrysler Building.
But it's not just skyscrapers that make New York so impressive architecturally. The city is also home to less statuesque, but equally gorgeous gems such as the Beaux Arts-style Ansonia Hotel, as well as striking newer-builds like the Santiago Calatrava-designed World Trade Center Transportation Hub and the honey-comb-like "Vessel" visitor attraction by Thomas Heatherwick.
Detroit, Michigan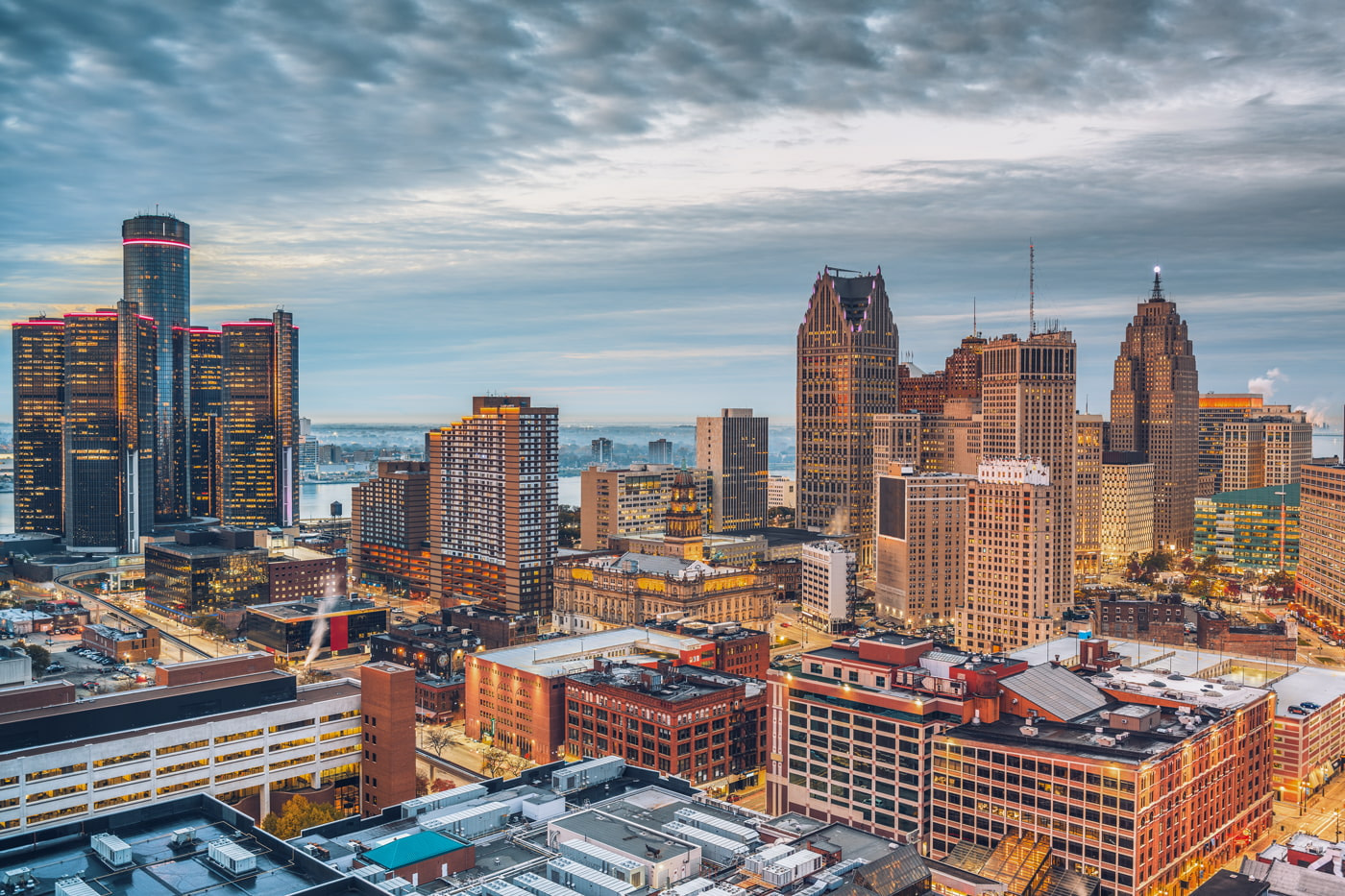 Boasting one of the most recognizable skylines in the U.S., Detroit's downtown core is lauded by both architects and preservationists alike because it has some of the best-conserved late-19th and early-20th-century buildings in all of America.
Some of the nation's most-respected Gilded Age architects, such as Louis Kamper and Gordon Llyod, did much work here. Notable landmarks include the Italian Renaissance-style Book Building and Book Cadillac Hotel by Kamper, Art Deco style masterpieces such as the Fisher Building by Albert Kahn and The Penobscot Building and Guardian Building by Wirt C. Rowland, as well as the post-modern Neo-Gothic style One Detroit Center by Philip Johnson.
Santa Fe, New Mexico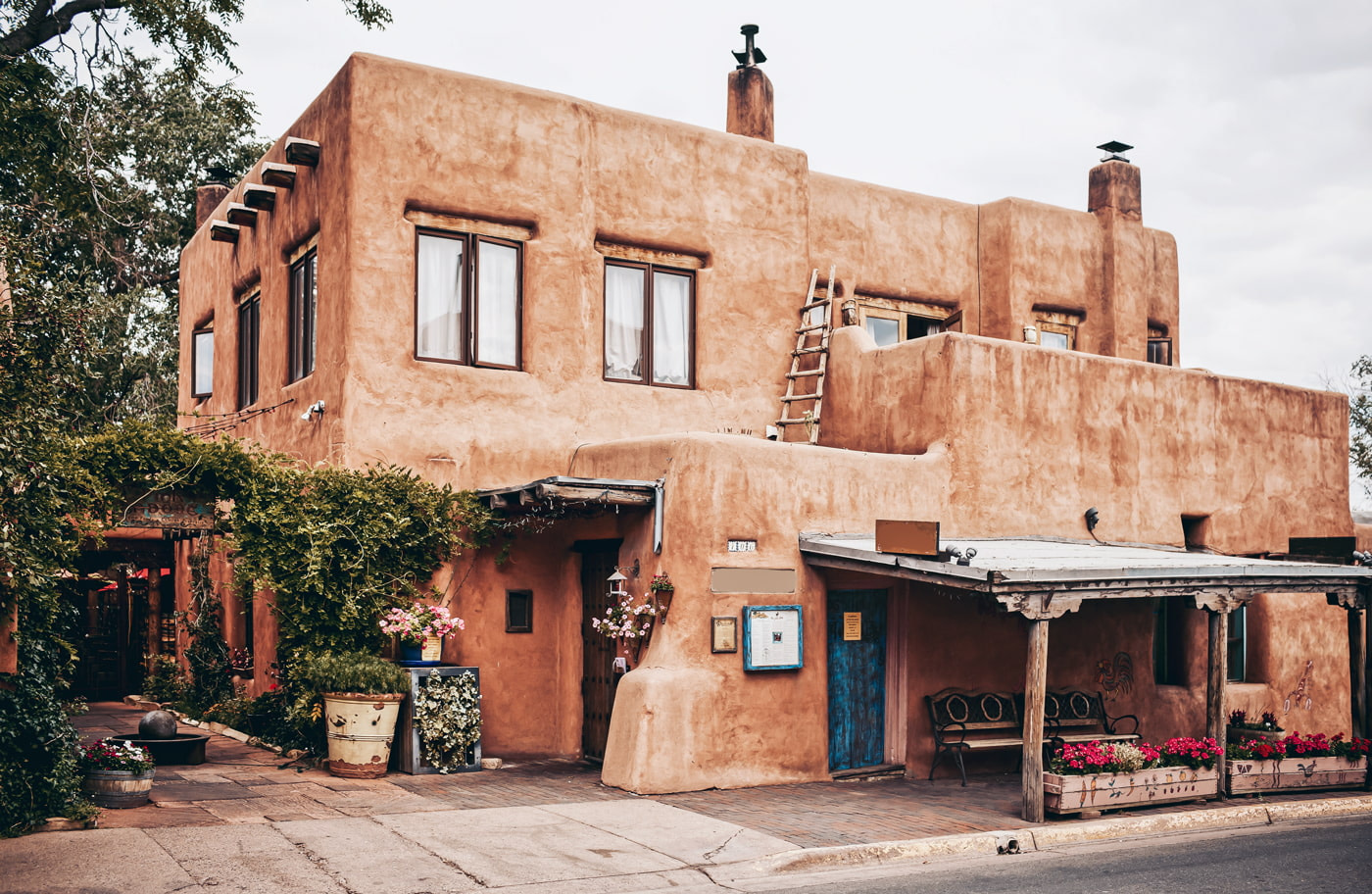 A city that evokes the roughhewn ruggedness of the Wild West, architecturally, Santa Fe stands apart from other North American cities thanks to its unmistakable adobe brick dwellings. These reddish-brown, mud-brick style structures come in three core designs – Territorial Revival, which features flat roofs and angular edges, and often brick-capped rooflines; Spanish Revival, which come with clay tile roofs, plaster walls, and decorative iron trims, and the most common – Pueblo Revival, where buildings have smooth, organic forms and soft corners. Some well-known examples of the latter are the Palace of Governors, the Georgia O'Keefe Museum, and the San Miguel Chapel.
Chicago, Illinois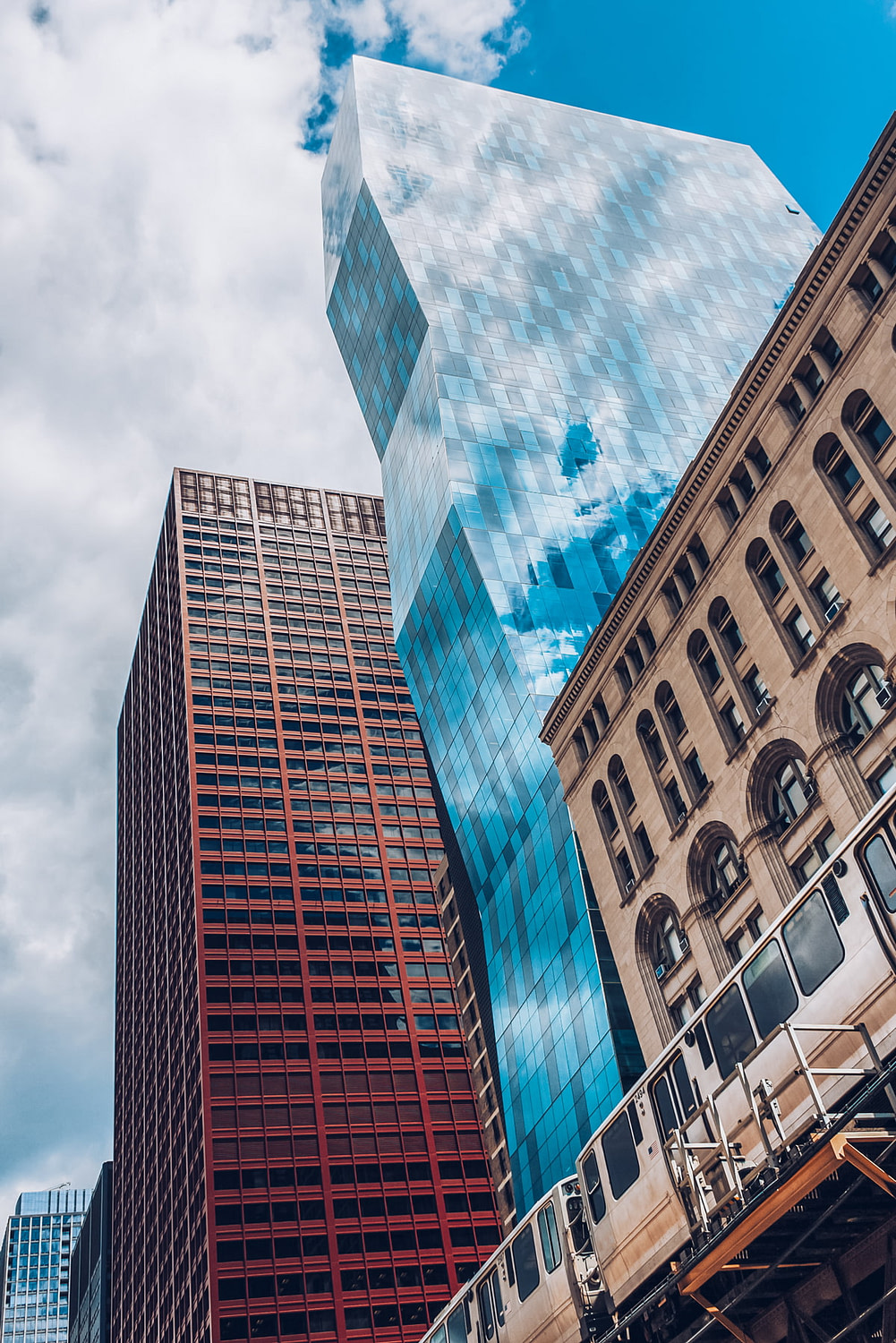 Chicago has a rich history of architectural experimentation. It's the birthplace of the "Chicago School" style commercial building – skyscrapers built in the 1880s and 1890s that used steel-framed construction in innovative ways – and "Second Chicago School" – towers built from the 1940s through the 1970s using new structural systems such as the tube-structure.
Admirers of German-American, Bauhaus master Ludwig Mies van der Rohe can see some of his most famous works, such as 860-880 Lake Shore Apartments and S.R. Crown Hall at the Illinois Institute of Technology, here. Other architectural sites worth seeing are the Brutalist Marina City by Bertrand Goldberg and the neo-Gothic Tribune Tower, which have fragments from world-famous edifices like the Taj Mahal, Angkor Wat, and the Great Wall of China embedded in its interior.
Charleston, South Carolina
Travelers interested in historical architecture will enjoy Charleston, a city that's home to a wide variety of well-preserved heritage buildings of diverse architectural styles.
Stop by the Colonial-style Old Exchange Building, which had been used as a public market, meeting place, custom house, and a jail during the 18th century, but is now a museum of the Daughters of the American Revolution. Go back in time as you tour the interiors of the Heyward-Washington House – a Georgian-style double house that was the residence of American patriot and one of the four signers of the Declaration of Independence, Thomas Heyward Jr. Or, visit the oldest fire-resistant building in the US – the Greek Revival style Fireproof Building, designed by America's first domestically-trained architect, Robert Mills, and completed in 1827.