Ancient Mayan ruins, dreamy white sand beaches, and ice-cold margaritas – you'll find them all in the Yucatan Peninsula, Mexico's no. 1 tourist destination.
Home to spectacular biosphere reserves and breathtaking underwater caves, this region is a nature lover's paradise, while bustling markets and colorful colonial towns make it a fascinating destination for culture devotees. Add to these some of the best diving in the world, divine ceviche, and a backdrop of brilliant blue seas, and you have all the ingredients for a memorable vacation.
Pick your season wisely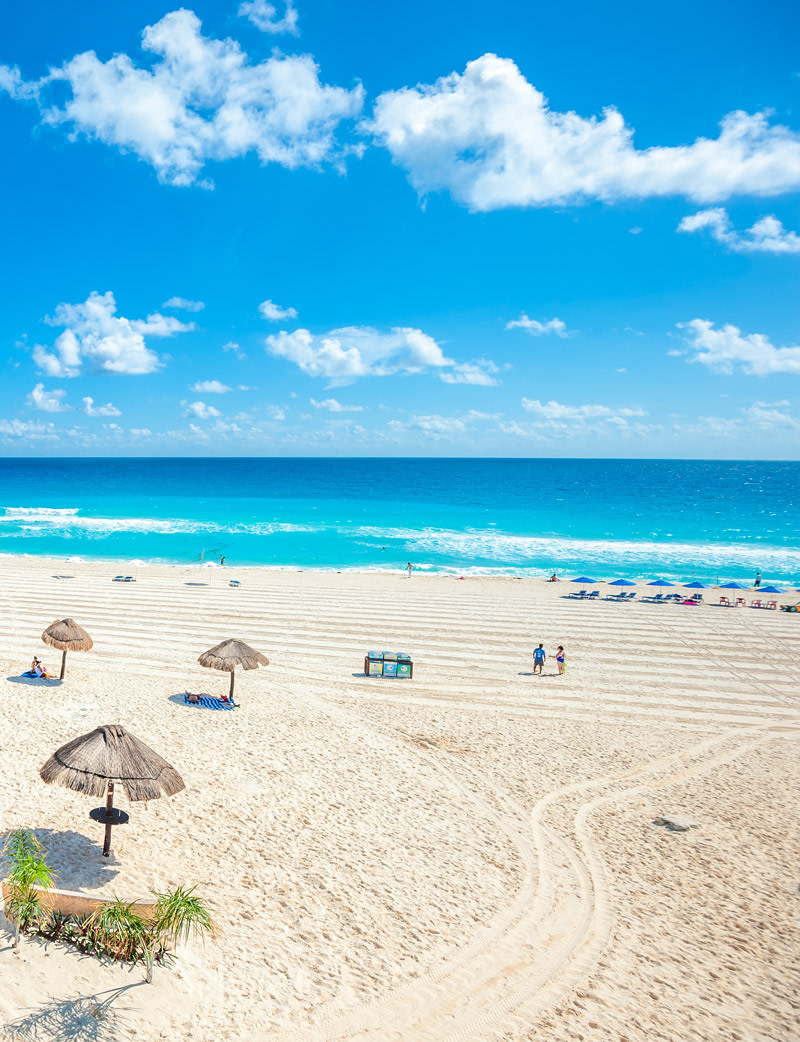 When planning a trip to the Yucatán Peninsula, timing is key. Although this corner of Mexico is wonderful year round, each season comes with its own challenges and rewards. The rainy season runs from June to October, while December through April is the busiest. Prices are at their highest during the winter holidays and spring break, but start to drop significantly after Easter.
Although packed with tourists, Mid-June to late August coincides with whale shark season, so if swimming with these magnificent marine creatures is on your bucket list, this is one of the few places in the world where you can have such an amazing experience.
Arguably, the best time to visit Yucatan is November, when the crowds are thinner and the weather comfortably dry and cool.
Jump into a cenote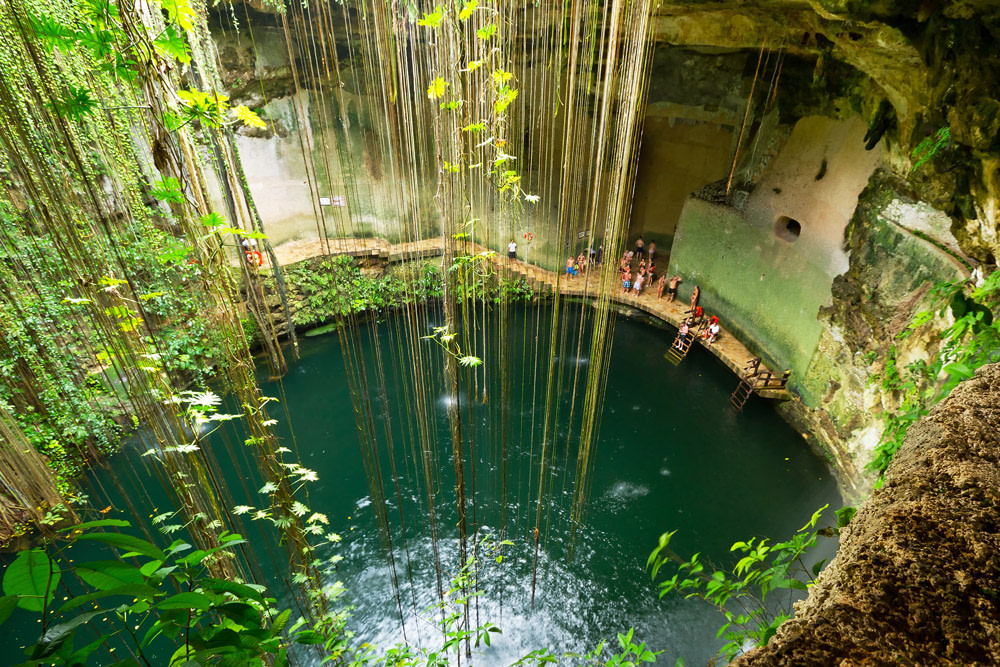 The Yucatan Peninsula offers a plethora of exhilarating adventures, but none of them quite compares with swimming or diving in a cenote. The region is famous for these striking underground natural pools, considered by Mayans as spiritual wells or portals to a different world, and there are thousands of them spread across the peninsula.
Some of the most popular include Ik-Kil near Chichén Itzá, Dos Ojos near Tulum, as well as Xkeken and the highly photogenic Cenote Samulá, both in the small town of Dzitnup. Valladolid and Cuzamá are also home to some spectacular sinkholes, each offering visitors a unique experience.
Use a local OTA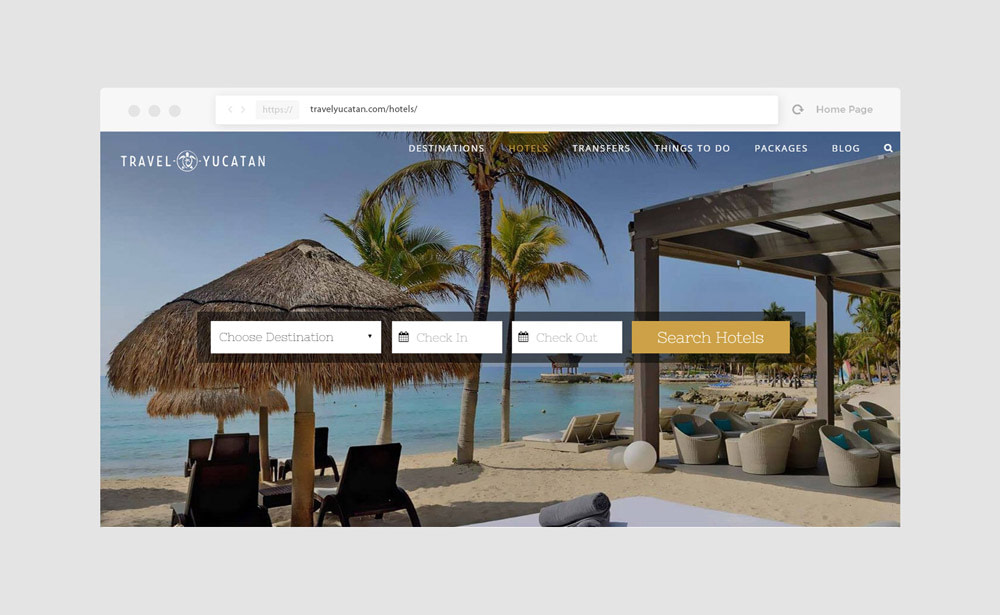 Although nowadays the internet makes it easy to book a vacation online, the passion, expertise, and personalized attention of a local travel agency are hard to beat. Better yet, using a local OTA, like Travel Yucatan, to book hotels when planning a trip to the Yucatan Peninsula, means combining the best of both worlds and comes with priceless benefits.
As well as doing their best to ensure that you have a truly unique, authentic experience in their country through the added service of a local concierge, transfer discounts, and excellent tour deals, they also offer outstanding accommodation prices, thanks to a partnership with Expedia.
Furthermore, this locally based travel website prides itself with an unrivalled online hotel portfolio and provides vacationers with 24-hour customer service, permissive cancellation policies, as well as tons of accurate, up-to-date information on popular Mexican destinations, including Cancun, Playa del Carmen, and Tulum.
Get around by bus
The ADO bus is a great way to travel around the Yucatán Peninsula. Although not the cheapest means of transport in the area, it is certainly safe and convenient. Their first-class buses are modern, air-conditioned, and operate between Cancun – Playa del Carmen – Chetumal – Campeche – Merida –Cancun.
For a short ride from the airport to downtown Cancun you'll pay around $5 USD, while a scenic 4-hour journey from Cancun to Merida in total comfort will cost you about $30-$40. Longer route busses provide higher levels of service, including TV's and bathrooms on board. Tickets can be purchased at any ADO bus terminal.
If you're feeling adventurous and want to get a taste of real Mexico while saving money in the same time, you can opt for colectivos, a kind of shared taxi vans covering almost every little pueblo and attraction across the highway. These operate 24/7 every 15 minutes, and with a 20-30 pesos ticket you can go just about anywhere around the Mayan Riviera.
Visit lesser-known Mayan archaeological sites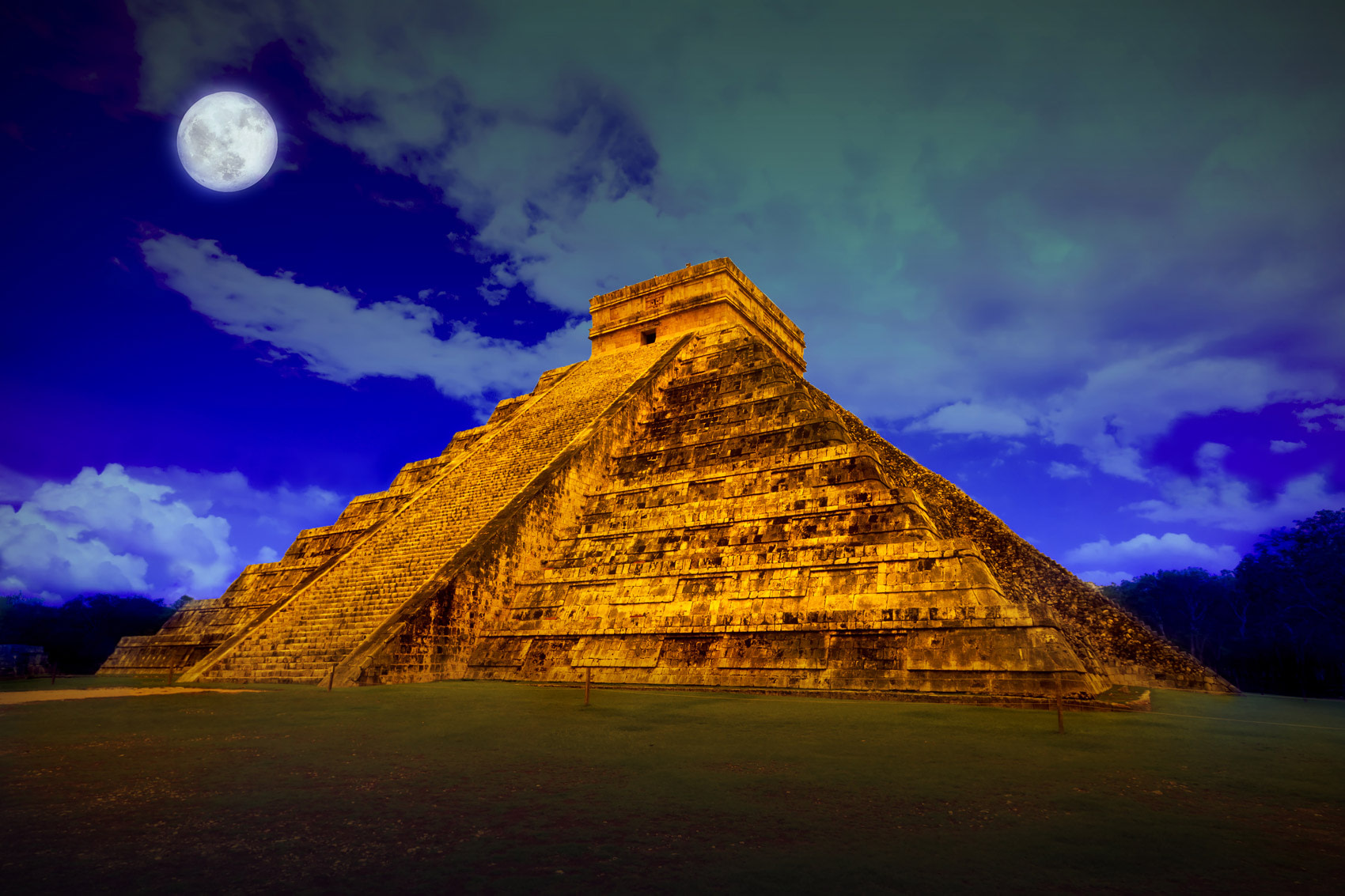 Some would say that no vacation in the Yucatan Peninsula would be complete without a visit to Chichén Itzá, Mexico's most spectacular archaeological site and one of the new Seven Wonders of the World. While I can't – nor do I want to – argue with that, I would also recommend taking some time to explore a couple of lesser-known Mayan ruins along the way.
For a more authentic and less touristic experience, head to Uxmal – a dramatic ceremonial center 62 kilometers south of Merida, or visit the quieter, albeit equally impressive, Ek Balam archaeological site near the colonial town of Valladolid.
Tucked away in the jungles around Tulum, the ruins of Coba play host to Mexico's the tallest Mayan pyramid (138 feet), while the remote ancient Mayan city of Calakmul, Campeche stands out for its stunning examples of Maya monumental architecture and UNESCO-protected tropical forest, surpassed in size only by the Amazon jungle.
As crowded as it is, Chichén Itzá is still well worth a visit; just make sure you arrive early in the morning as the site gets tremendously crowded in the afternoon. Another great tip would be to catch the wonderful light & sound show, held at the complex each evening.