This post contains affiliate links, which means we may receive a small commission, at no additional cost to you, if you make a purchase through these links. See our full disclosure here.
While it may be a stereotype that the beverage de rigueur for women is wine, it may exist for a reason. No doubt you have at least a girlfriend or two who enjoys indulging in a glass; maybe there's even a lady in your life who's an amateur sommelier.
Thankfully for the woman in your life who loves wine, gifts for her are easy to buy if you know where to look. Whether she prefers a buttery Chardonnay or a vin rouge, below you'll find some fantastic gift ideas to indulge her oenophilia.
Wine Bottle Cooler & Wine Glasses
One of the most practical wine gifts for women who never fail to show up with a bottle of rosé, the Vinglacé Wine Bottle Cooler will keep her vino chilled in transit. It's crafted from double-walled, powder-coated stainless steel and works on the same principle as a thermos, though Vinglacé has shaped it specifically to seal around a standard 750ml bottle.
She can use it on her dining or coffee table in lieu of a wet, messy ice bucket or pair it with the matching, glass-lined insulated wine glasses to take the party on the road.
Lina Wine Bottle Holder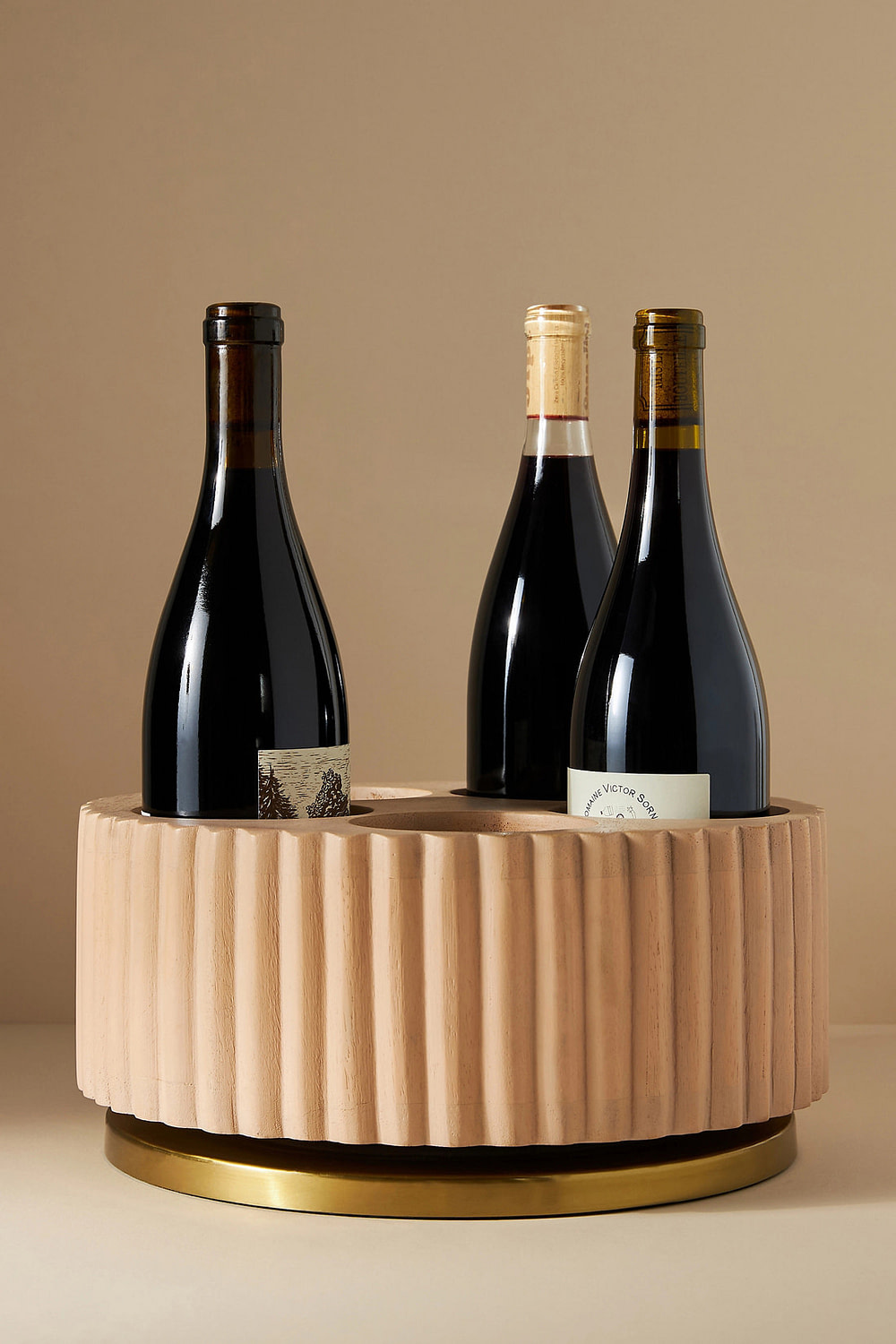 If she loves entertaining, the Lina Wine Bottle Holder from Anthropologie is perfect for her bar cart, buffet, or coffee table. Made of hand-carved tropical wood on an iron base, it holds five traditionally shaped 750 ml bottles, creating a beautiful display and a much more unique way to store her wine than in a rack. She can ditch the tired centerpiece and replace it with this wine gift for her dining table that her guests will love as long as the wine lasts.
Wine Set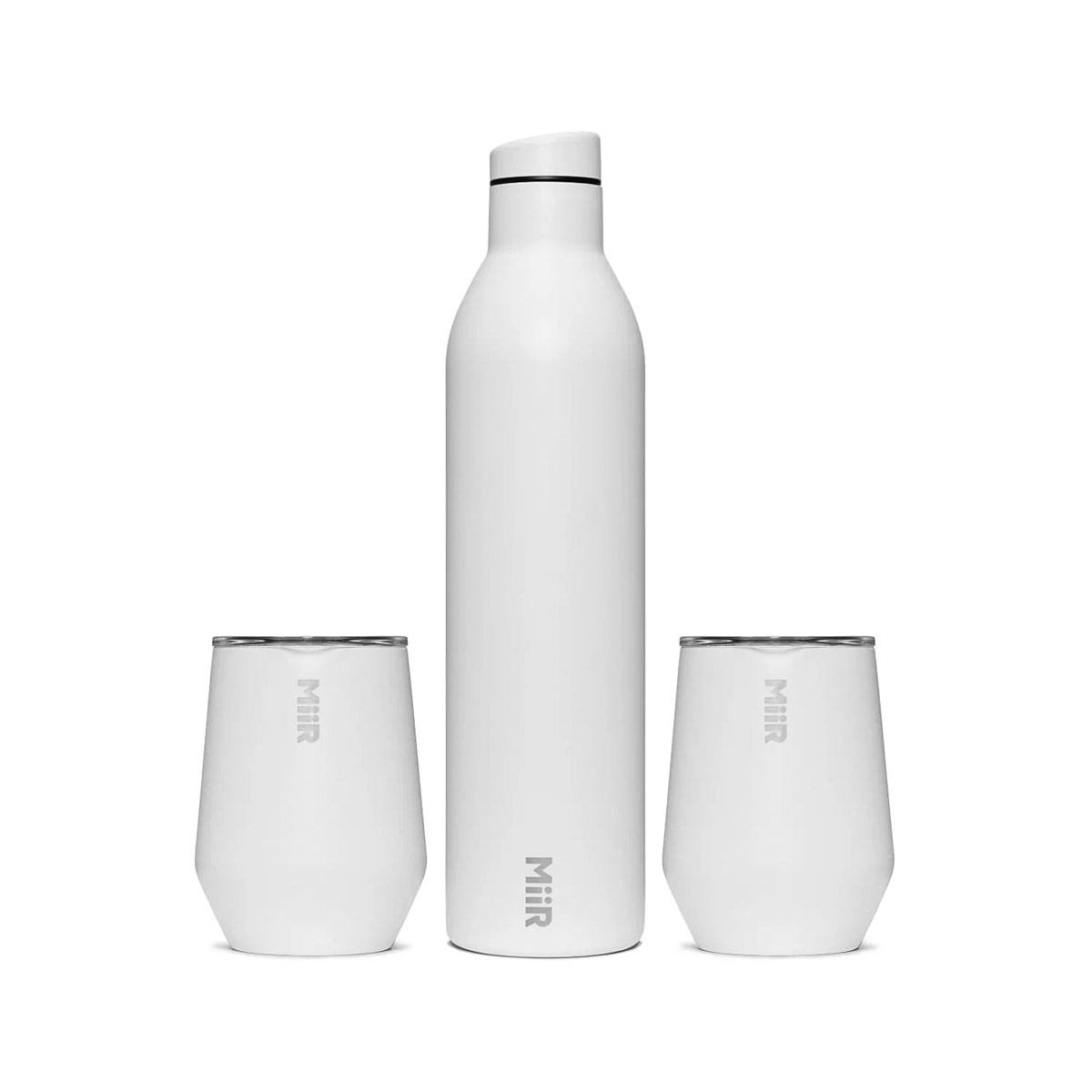 Whether she's into picnics at the park or hikes on the trail, the Miir Wine Set will make it easy to indulge on the go. Each kit has a powder-coated stainless steel wine bottle and two tumblers, so she'll always be prepared to share with a friend.
Unlike regular wine bottles and glasses, she'll never have to worry about breaking them on the way because they're so durable. And whatever the weather, when she's ready to uncork, it'll be the perfect temperature; Miir's effective insulation can keep your wine chilled for several hours after you fill it.
Automatic Electric Corkscrew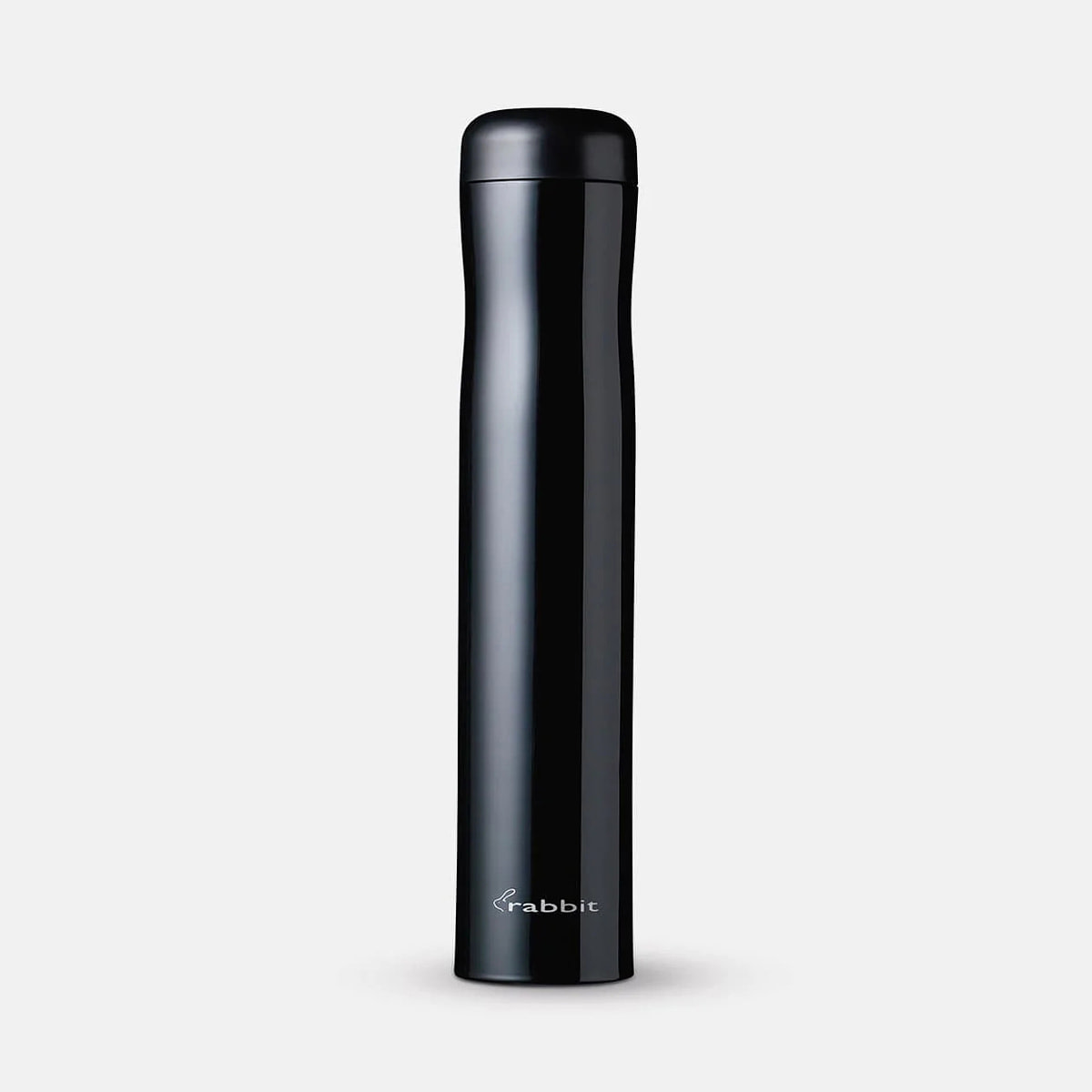 Not everyone is as deft with a wine key as the pros, so if you often see your bestie reaching for the screwtop variety at the wine shop, she'll appreciate getting the Rabbit Automatic Electric Corkscrew.
This device takes neither strength nor skill to remove a traditional cork. It automatically cuts the foil and removes the cork when placed over the mouth of a bottle without even pushing a button. It charges by USB, though it can open over 30 bottles of wine on a single charge, so she won't even have to plug it in too frequently.
A Dozen Rosés from In Good Taste
If you know she thinks flowers are overrated, forgo the roses and get her A Dozen Rosés from In Good Taste instead. Each box comes with four 187ml single-serve bottles of their signature rosés. Included are La Pluma from California, Andiamo Sangiovese from Italy, and the French Passport Ventoux. She's sure to enjoy these crowd-pleasing favorites; in fact, they may not last much longer than the flowers.
Vin One Bottle Picnic Tote
If she's the type to make even an afternoon at the park a special event, get her the One Bottle Picnic Tote from Aplat Tote Vin. Though it folds completely flat, it opens into one large main compartment, where she can pack a single 750ml bottle, and three smaller pockets perfect for two stemless wine glasses, a wine key, and other small accouterments.
There's even room for a small baguette, a few pieces of cheese, and some fruit, so she could use the extra pocket to tuck in a butter knife and maybe a whalebone spoon for her favorite caviar when she's feeling indulgent. Of all the wine-related gifts for her, this one begs for a few more carefully curated treats to complement it, perfect if you're in the mood to splurge.
Bubbly Sparkling Wine Making Kit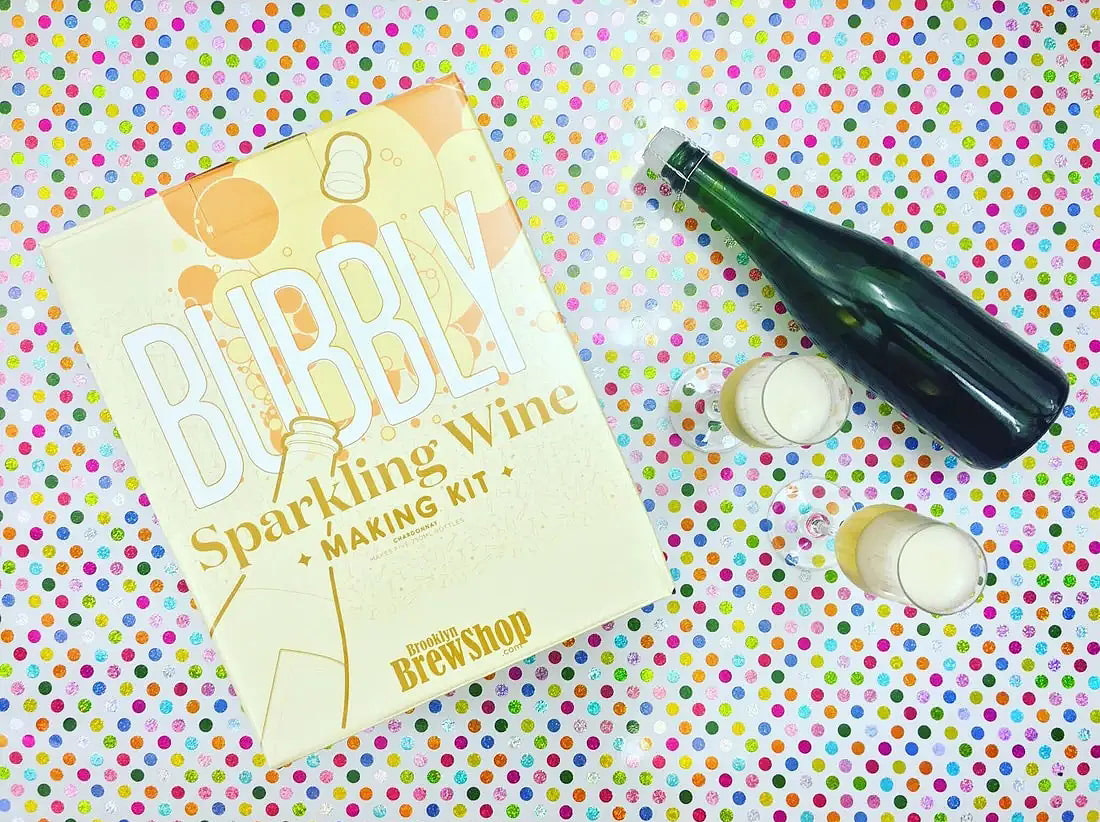 If she's crazy about all things fizzy, Brooklyn Brew Shop's Sparkling Wine Making Kit will have her crafting her own bubbly in no time. As wine aficionados are eager to point out, it would technically have to be made in the Champagne region of France for it to be champagne, but she'll be enjoying her own sparkling wine de la Maison in just a few months with this kit.
Few know the intricacies of fermenting wines, but thankfully, the step-by-step instructions included will make the fermentation process painless. It even comes with chardonnay grape juice from a premier vineyard to get her started with her first five bottles. Though it would tickle anyone during the holidays, a personalized wine birthday gift for her sillier side will signal that you went to the trouble specifically for her.
Wine Awesomeness Gift Subscription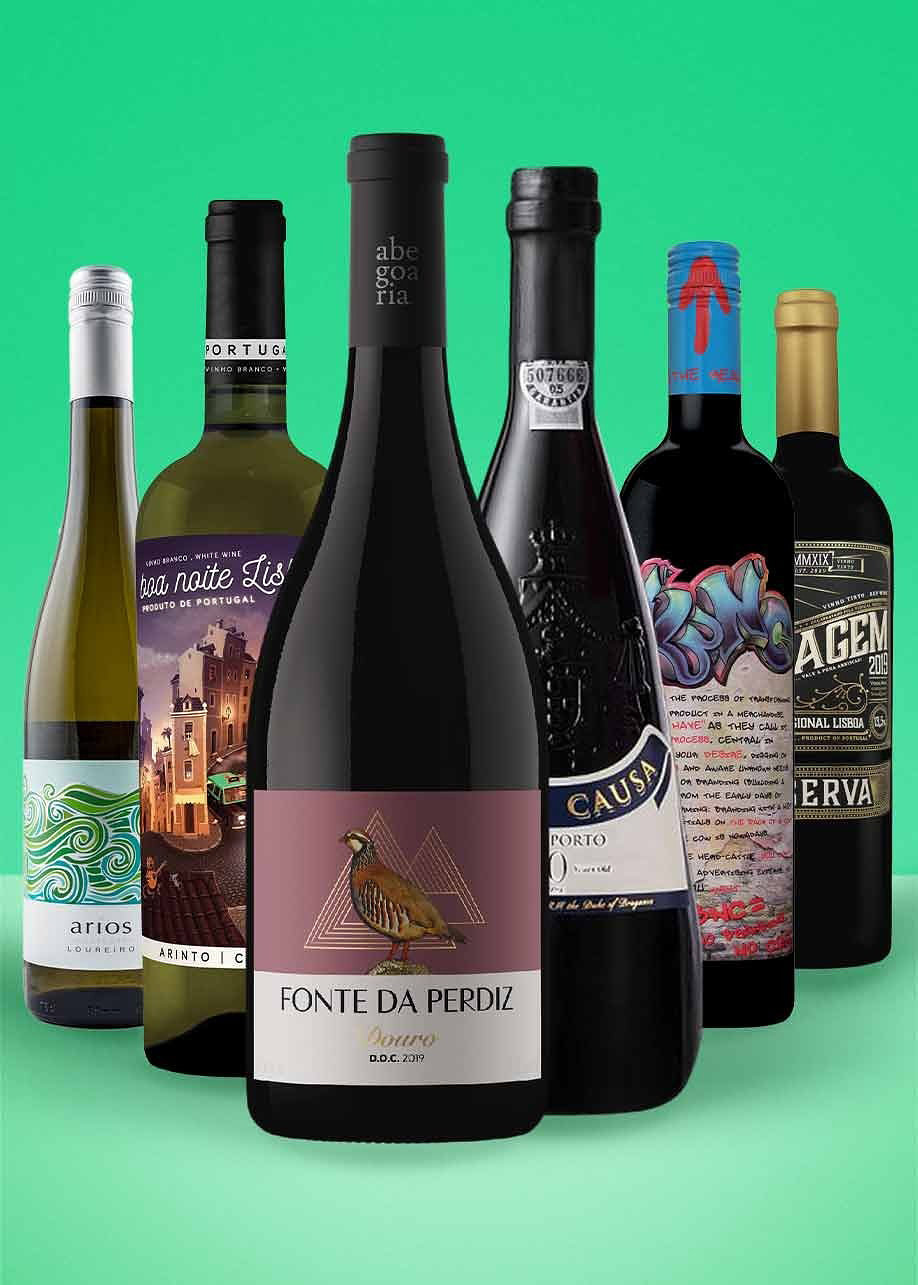 If she's always gushing about a new wine she's tried, keep the novelty coming with a Wine Awesomeness Gift Subscription. All you have to do to keep her knee-deep in new wines is pick the number of bottles, the frequency, and how long you want them delivered to her. From there, you'll get a gift code that you can print or send digitally, and she can customize the package to her tastes.
After every shipment, she'll have a chance to rate every bottle she receives to improve the suggestions, meaning she'll enjoy them even more as the subscription continues.
Personalized Prescription Wine Labels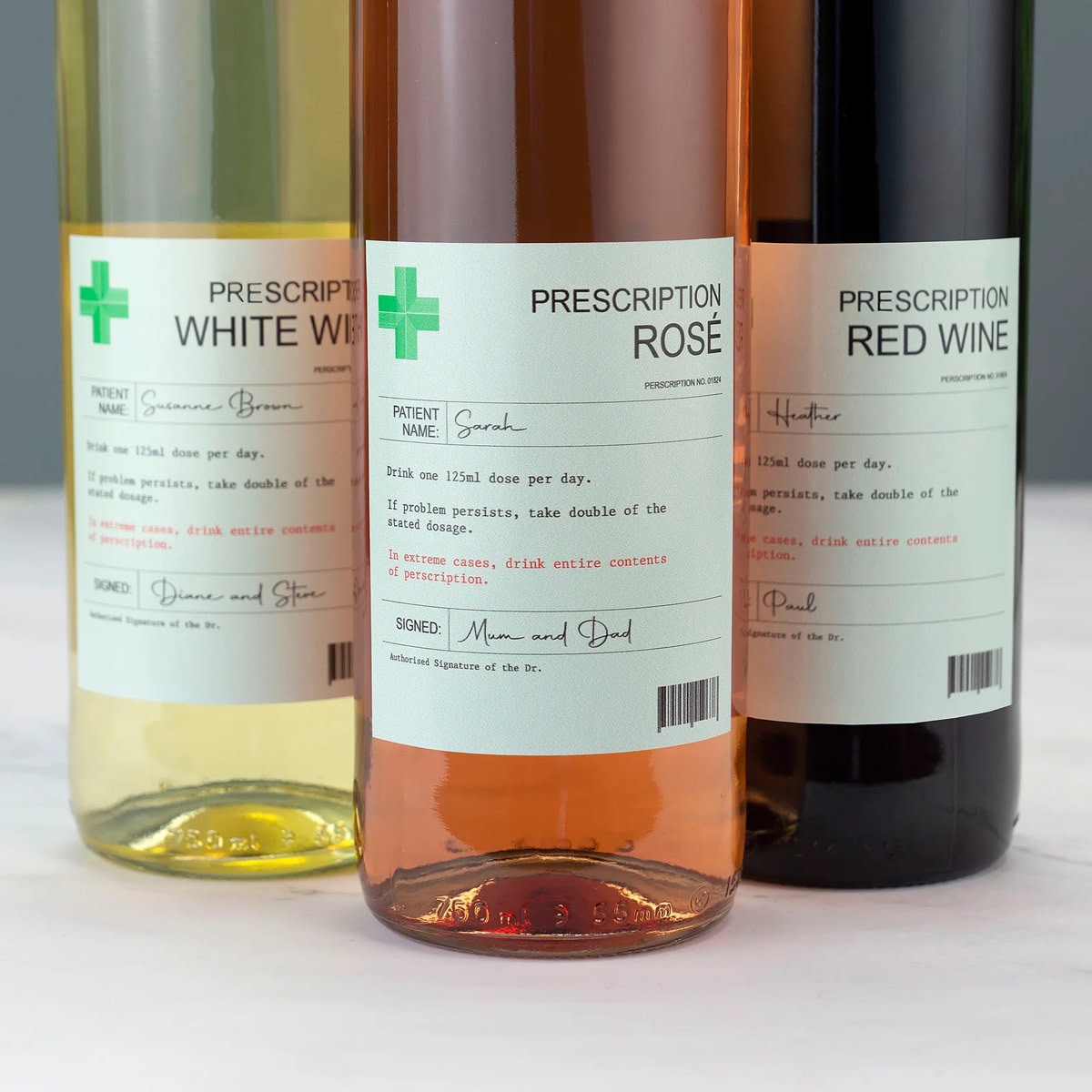 Perfect as a cheeky add-on to one of her favorite bottles, the Personalised Prescription Wine Label from A1 Graphics LTD will turn her vino into just what the doctor ordered.
Designed to cover the existing label on a 750ml bottle, this vinyl sticker "prescribes" red, white, or rosé wine. Just enter her name as the patient when you order the sticker, and specify your own as the prescriber to indicate the provenance. When the sticker arrives, simply use it to cover the existing wine label to create a gag gift that she'll actually enjoy and definitely won't go to waste.
Martha Stewart Holiday Must-Haves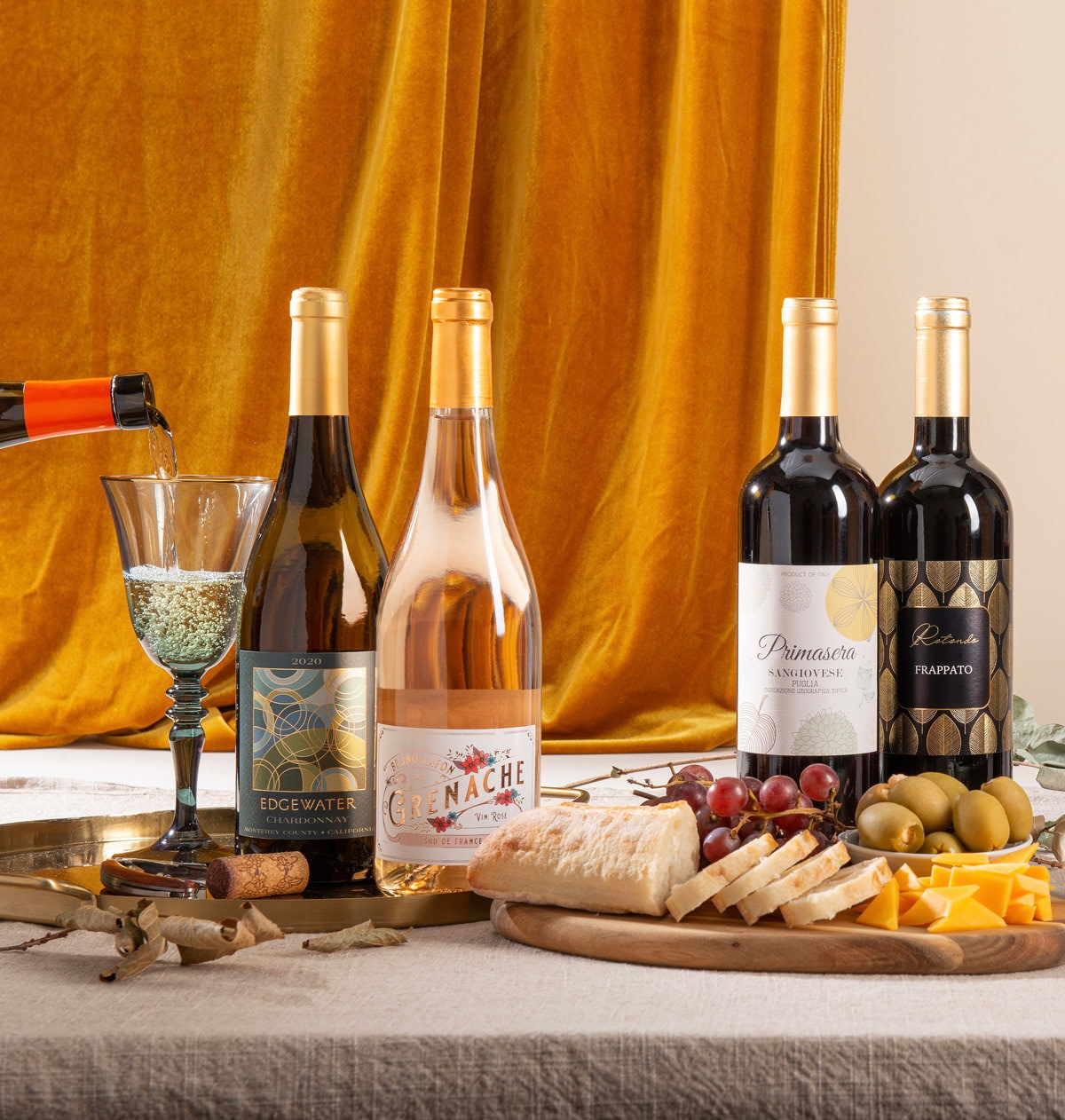 A mixed case of wine is always a welcomed gift, but if she's the one between the two of you that usually does the selecting, then get rid of the guesswork and present her with Wine Insiders Martha's Holiday Must-Haves. This selection of popular favorites includes two bottles each of Pinot Noir, Sauvignon Blanc, sparkling rosé, Zinfandel, and Chardonnay.
There's bound to be at least a bottle or two that she's never tried, so you'll finally enjoy introducing her to something new for a change. There's also a six-bottle option, though 12 will mean she's much more likely to share them with you.