Ever wondered what brings nearly 2 million tourists each year in San Marino? Well, from medieval castles to excellent shopping, the tiny, serene Republic of San Marino has plenty to delight its visitors.
Nestled between the dashing Emilia-Romagna and the lovely unspoilt region of Le Marche, San Marino is a microstate that lives up to its nickname: La Serenissima. Picturesque and tranquil, this Italian-flavored enclave clusters around Monte Titano, offering spectacular views over Italy's countryside and, on a clear day, even over the blue Adriatic Sea.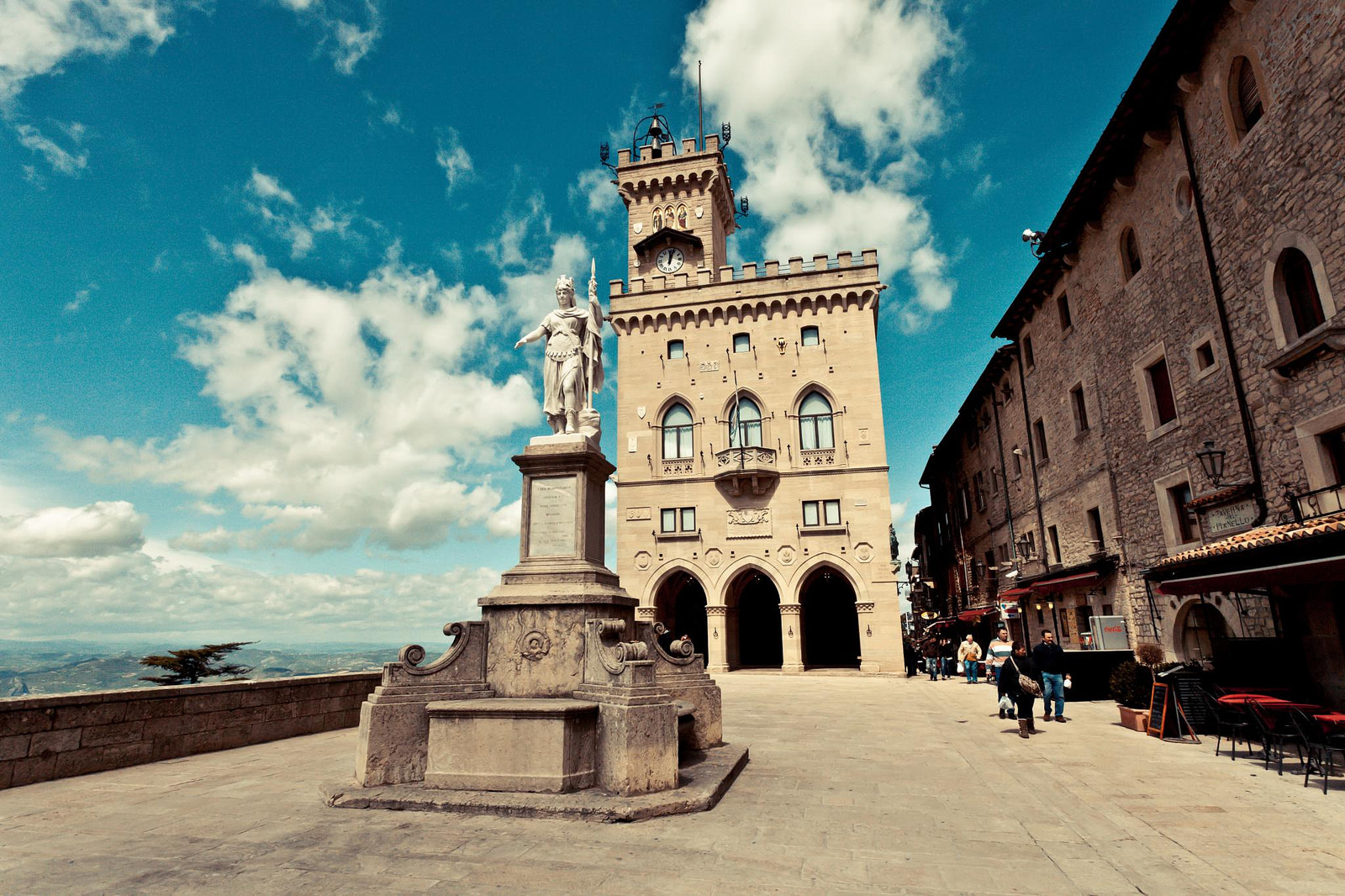 Shopping
With its elegant jewelry shops, idiosyncratic boutiques and elaborate shopping centers, San Marino is a treat for aficionados, but what really makes it stand out, however, is its tax-free heaven reputation. Bargain hunters flock to the cities of San Marino, Serravalle, Rovereta and Dogana for designer clothing and accessories at very good prices. Additionally, the Republic of San Marino is especially famous for handicrafts, pottery, as well as for its exquisite production of stamps and coins.
Museums
Although its size doesn't exceed much that of a New York neighborhood, San Marino boasts an impressive assortment of museums and art galleries. Most important include: the State Museum, displaying a notable collection of almost 5 000 pieces focused on the state's history and heritage; the San Francesco Art Gallery with beautiful paintings by Guercino, Marchesi and Nicolo Liberatore; and the Gallery of Modern and Contemporary Art, filled with works of many famous artists such as Renato Guttuso, Enzo Cucchi and more. For a quirky alternative, visitors should try the Museum of Curious Objects, with its unique collection of oddities; the Wax Museum; the Ferrari and Abarth Museum; The Museum of Torture Instruments; or the Museum of the Emigrant.
Food and Wine
San Marino's incontestable Italian flair is also reflected in its culinary profile characterized by fresh ingredients, meat, pasta and world-class wines. Nevertheless, the Sammarinese cuisine features its own typical dishes, such as the famous desert Torta Tre Monti or Faggioli con le cotiche – a tasty bean and bacon soup. Otherwise, guests can indulge in a great variety of menus borrowed from their Italian neighbors. Wine and truffles are major local goods, so make sure you won't leave San Marino without at least tasting them. The cities of San Marino and Borgo Maggiore provide a good selection of dining options.
Events and Festivals
If neither shopping, nor the museums or the tasty food convinced you to visit the tiny republic of San Marino, then maybe one of the various events held here will ring your bell. Highlights include the Adriatic Music Festival and the charming Medieval Days, both taking place on the streets of San Marino city; the illustrious San Marino Jazz Festival in Borgo Maggiore; and San Marino Ethnological Festival. All of them occur throughout the month of July.