After 50 years of inactivity, a former men's public toilet on Foley Street, West London has been transformed into one of the most unique cafes in Europe – the Attendant.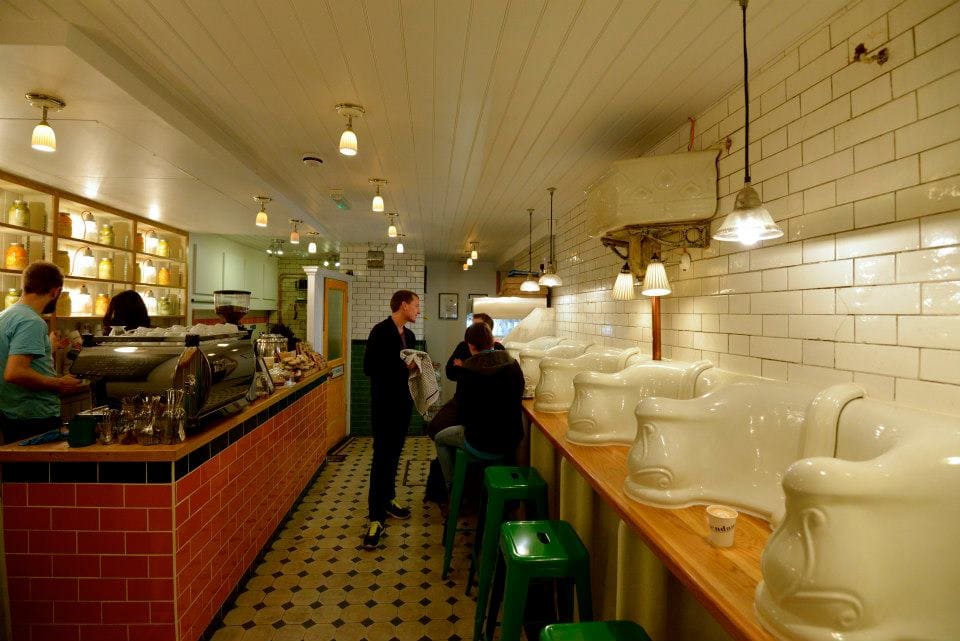 Although thoroughly modernized, the space still retains a little magic from the past with period features like the original cast iron exterior, the Victorian floor tiles, or the 19th century porcelain urinals which now serve as booths wherein guests can serve their gourmet sandwiches in private.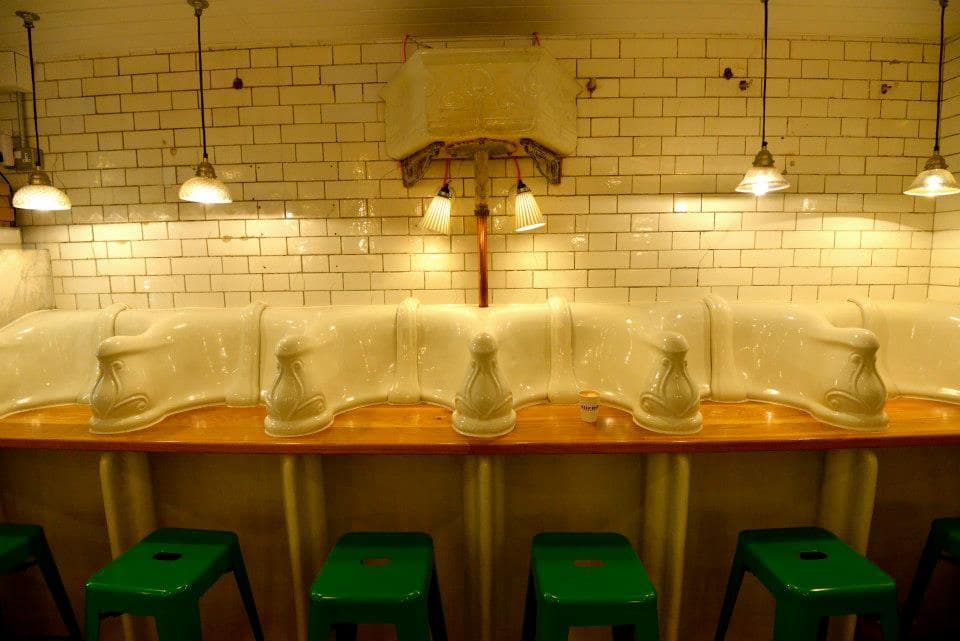 Housed in the old attendant's office, the kitchen is where lip-smacking dishes are prepared using only the freshest produce found at New Covent Garden Market. For your daily espresso, fresh, high-quality green coffee beans are roasted to perfection, while the milk comes from happy Jersey cows that graze on the green pastures of Somerset.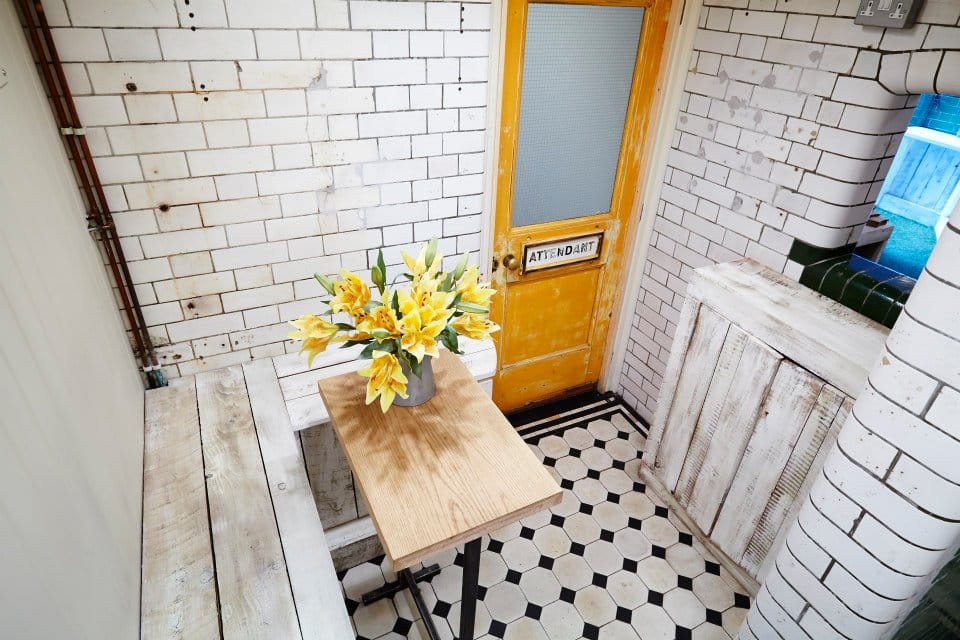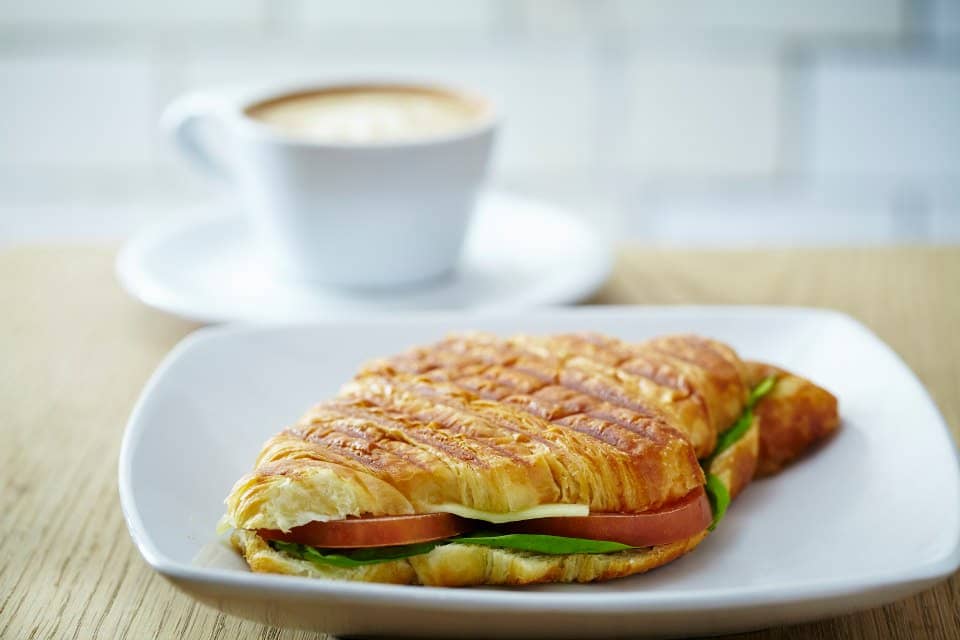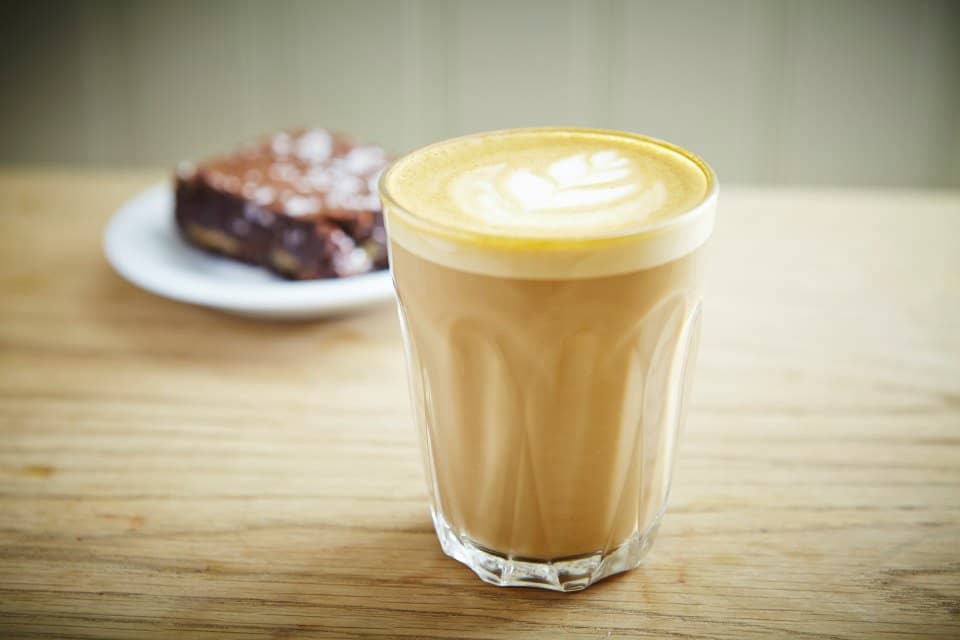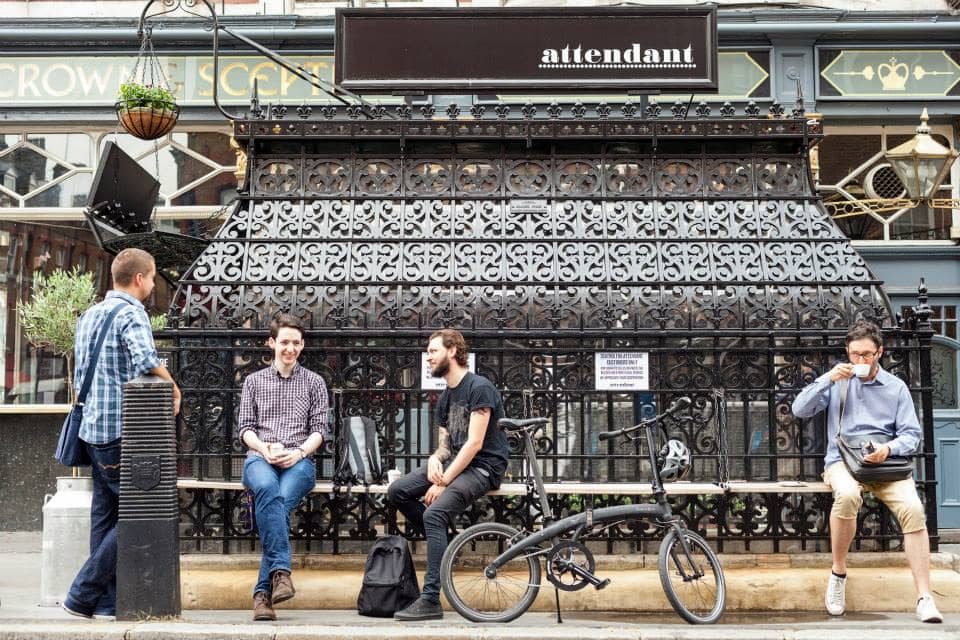 On an endnote, in the near future we hope to see more creative ideas like this gent's public toilet converted into a fashionable subterranean coffee shop.
Photo credits: Interiors/Food – Sam Barnes Photography, Exterior – Ming Tang-Evans