Ulleung-do (Ulleung Island) was well worth our time and money spent getting across to. This island in the East Sea is such a well kept secret of Korea! Many Koreans told us they wished they could visit Ulleng-do themselves and were envious of our travel plans.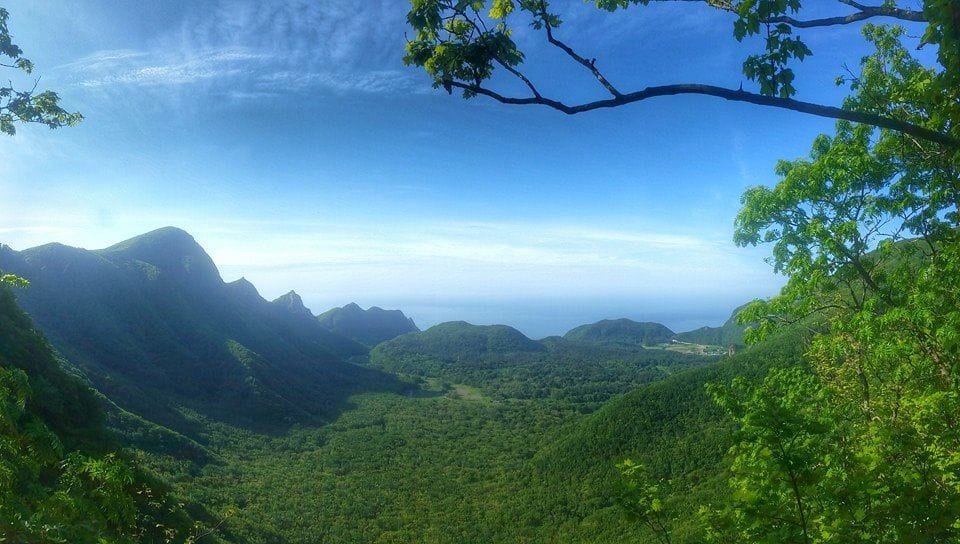 During our stay on the island we didn't meet a single other foreigner, and many of the Korean's on holiday here were curious as to how we had even heard of Ulleung-do to travel here! There is not a whole lot of information for the western traveller on the internet. The best advice we found was through various somewhat outdated travel blogs, and so we are writing this post in the hopes we can help you for your trip to Ulleung-do, the mysterious island!
Getting to the island
After a few days of getting caught waiting for the high seas to die down, we caught the ferry from Gangneung across to Ulleung-do. The journey took 3 hours, but was an easy one, thanks to our travel sickness tablet, we slept the entire time. The one way ferry ticket cost 55,000 won each. Our ferry took us to Jeodong Port 2nd most used port for tourists on the island.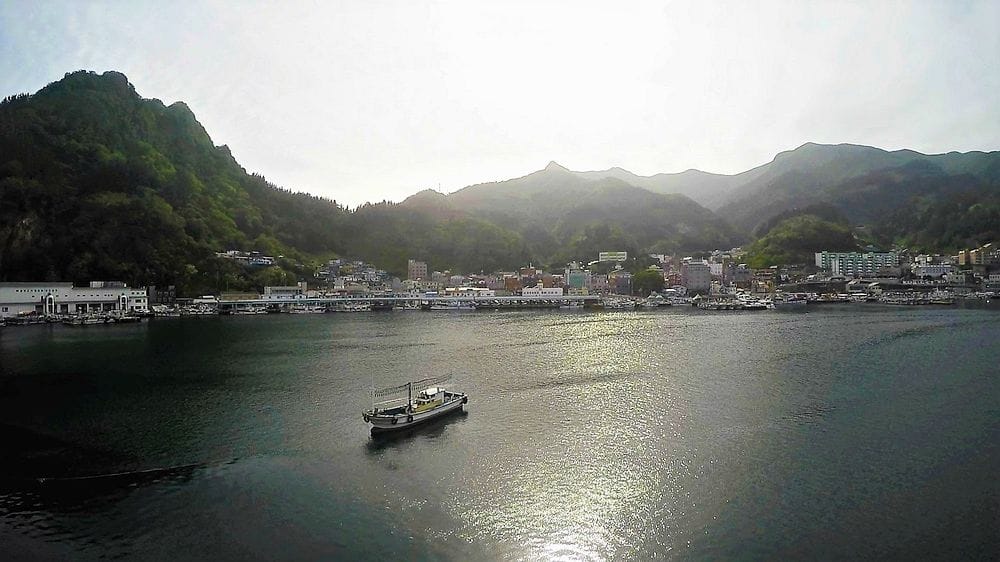 Upon arrival we went straight to the Tourist Information centre which is a small cabin looking building about 100m walk up the road from the ferry dock. Here we found the ladies had little to no English, but this is what we were expecting. We had not booked any accommodation as we found it difficult to find any advertised on the internet. We decided to "wing-it" and so we explained we were looking for a place to sleep using many hand gestures. She gave us an English map of the island, pointed us in a direction, and we began walking.
Finding a place to stay
The road from the port in Jeodong takes you straight to the squid docks where the entire coastline of the port was filled with fishing boats. A small local market is located here also and it is a very interesting side of the Korean culture. There is an annual Squid Festival held here in July, where the squid are so abundant you can catch them with your bare hands! They love their seafood and here you can get it as fresh as it comes.
We found a comfortable motel for 60,000 won per night. This would be our base for our island adventures to come over the next few days. We found everything here is written in Korean, so it may be difficult to find accommodation if you don't know where exactly to look! One place we looked into was through a random door off a main street and up some stairs with absolutely no signage! You have to be daring and if you stumble into someone's private residence accidentally, just smile widely, laugh at yourself, and play the silly tourist card.
Getting around the island
Jeodong-ri and Dodong-ri (about an enjoyable 10 minute bus ride apart) are the main tourist hubs on the island, both with their own ports. Dodong-ri has a lot more choice for accommodation, but can be a bit pricier, especially as it is in very close proximity to the main ferry port of the island.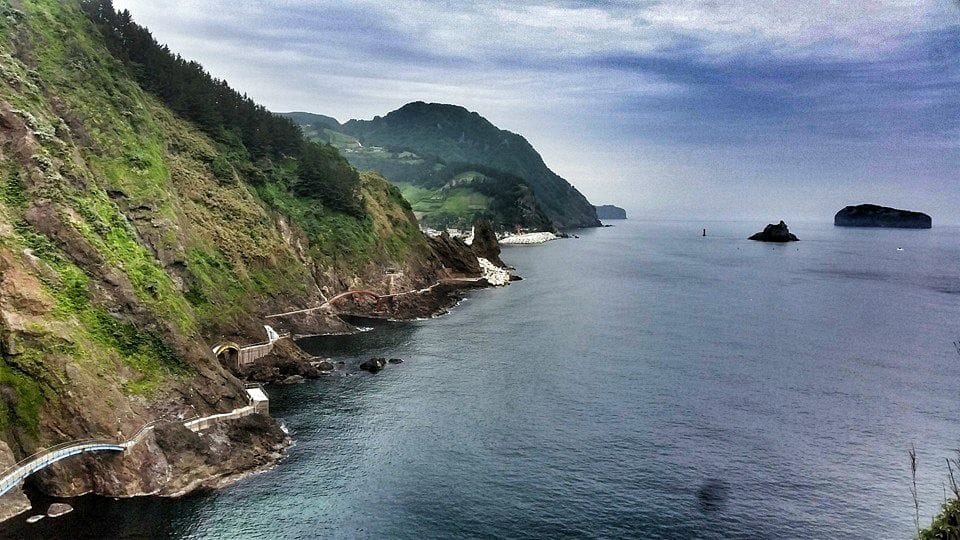 Getting around Ulleung-do is quite easy as the buses run like clockwork with most of the main buses coming every half an hour. The cost for one adult ticket ranges from 1,000 won to 1,500 won depending on distance travelled. Just use your map to point to where you wish to go.
Taxis are also available, but of course at a higher price. For example, a taxi to Bongnae waterfall would've cost us 10,000 won from Jeodong (10-15 minute drive), but instead, we opted for the bus which cost us 2,000 won for 2 people.
Adventurous activities around the island
The first thing we were interested in doing here was the 984m hike up to Seonginbong peak. Since travelling South Korea we have become avid hikers! There are so many gorgeous national parks in this country to choose from, you can't help but fall in love with nature here.
We caught a local bus from Jeodong to Bongnae waterfall. There is an entry fee of 1200 won but this also gets you entry to the fascinating natural wind cave. This cave keeps the same temperature all year around and acts as a natural "fridge". It is very cooling to stop in here before and after walking to the waterfall. In years to come, the Bongnae waterfall will eventually succumb to erosion from its three distinct platform falls into one main fall, so see it while you can.
The ladies at the Tourist Information spot told us that it was possible to start the hike up Seonginbong from Bongnae waterfall by drawing us a route on our map of Ulleung-do. We had a lot of trouble finding this route, at first asking a couple of locals. One man told us "no way" (in his broken English) about starting the hike from this side. We asked the man who sold us our waterfall ticket and he pointed us in the right direction.
Directly behind and across the way from where the waterfall ticket office is, we found a set of hidden stairs! The sign was knocked over on the ground, but it told us that the peak was that way, so off we set. As we ventured upward, we noticed no other person's tracks on the ground and the pathway had become almost overgrown.
We decided to push on further, reminding ourselves that Ulleung-do prides itself on being an island with no snakes! As we walked, we found an abandoned old chair-lift like contraption. Here, there was also an old dilapidated shed and another sign pointing us in the direction of the peak. This indeed was a mysterious island! We couldn't help but wonder what had happened here.
Finally we found our way to the main path and felt a lot more comfortable as we started to see other hikers. If you start at Bongnae waterfall, be sure to bring your sense of adventure, or if you'd rather stay on the safe side, begin your hike to the peak at the KBS Relay Centre.
It was a fair hike up, so take some lunch! On our pathway down, we went in the direction of Na-ri. On this side, there are stairs you can take for most of the way and you get spectacular views of the gorgeous green forests, and in one observation deck area a view all the way to the sea and of the valley below. From the bottom, we caught the bus back around to our side of the island. This bus trip alone was worth the scenic views as it took us around the entire coastal perimeter of the island.
If you arrive in Jeodong Port like we did, you will not miss the Coastal walking trail. This trail is a main attraction of the island. It is a man-made trail of bridges, pathways, and even a spiral staircase that takes you on a journey along the scenic coastline of Ulleung-do. As you walk the trail, you will learn about the island's volcanic history and see the sites that have been left from Ulleung-dos volcanic past, such as caves, mini falls, and remarkable rock formations. An exciting aspect of this adventure is it is totally free and boasts some epic views, especially the view from the lighthouse looking back towards Jeodong Port.
Final tips to make your time on Ulleung-do as smooth and enjoyable as possible
Get to Ulleung-do with adventure in your heart and an open mind. The locals are very friendly and have a laugh with you as you struggle with the language barrier. It is good to have some Korean phrases down pat if you don't speak the language though. Hello (Anya-asayo) and thank-you (gamza-hameda) are absolutely minimal, it's even better if you have a phrase book handy with sentences written in Korean. We used an offline translator app (Google Translate), that helped us somewhat.
Also be prepared to try new foods if you haven't tried Korean before. Ulleung-do is known for its fresh seafood dishes such as honghapbap (mussels on rice) and ttagaebibap (small shellfish on rice).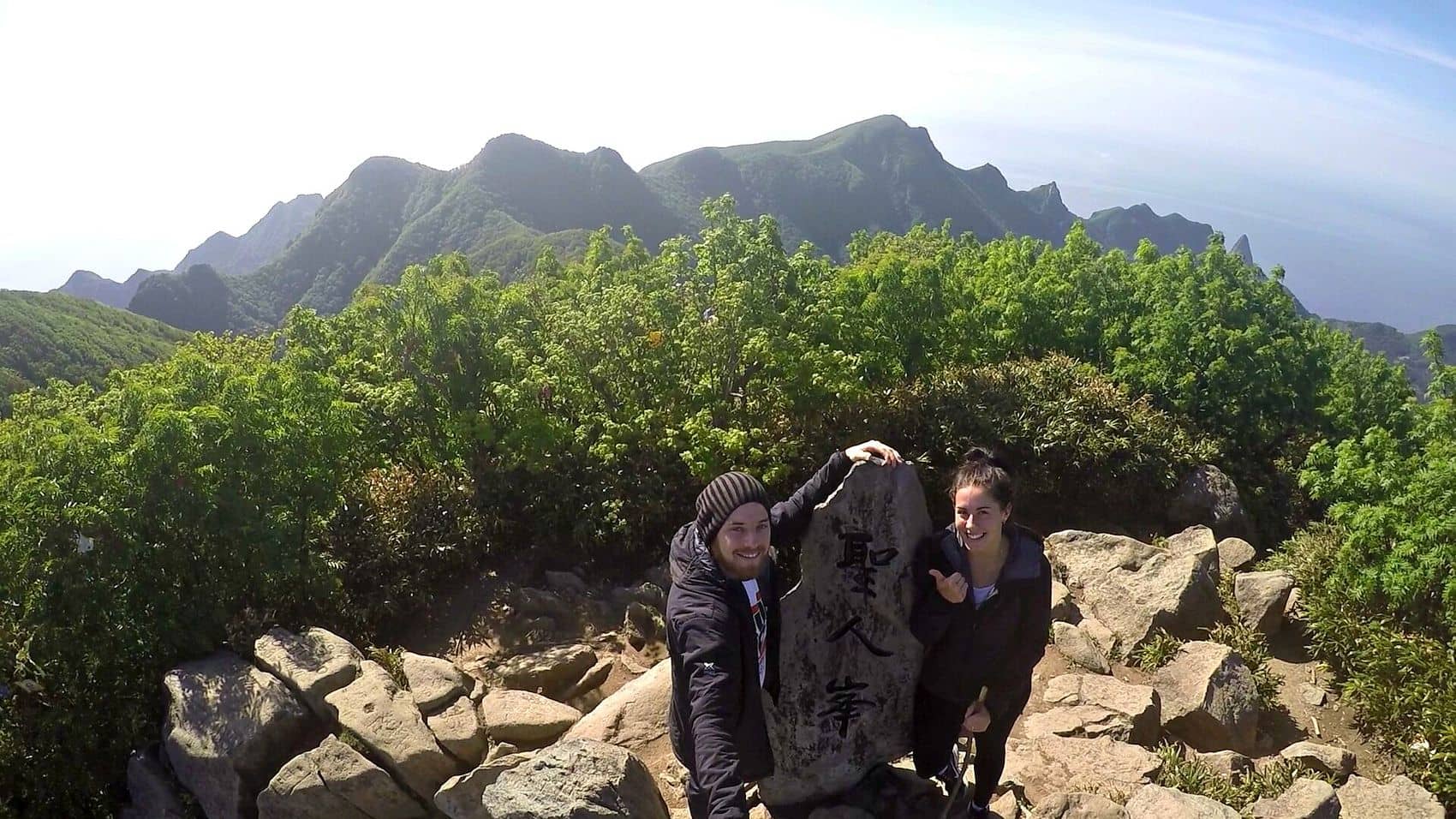 Our time off the beaten track spent on Ulleung-do was one of our favourite experiences of our travels of South Korea. It completely contrasted with the tourist hotspot of popular Jeju Island, where we are currently. While Jeju has its own major city that feels like another Busan metropolis, Ulleung-do has the quaint harbourside towns nestled amongst the steep hills of the island that will definitely win your heart like it did ours.
Happy and safe travels!