Nothing illustrates the fall in Europe better than the picturesque countryside, with its stunning palette of colors, charming rolling hills sprinkled with vineyards and fields of sunflowers, mild weather, idyllic towns and villages, rich traditions, heavenly food, plenty of culture, history and wine.
There are many places matching these criteria in Europe, but when it comes to ideal fall destinations only a few can actually compete with Provence and Tuscany– two different nations, two legendary destinations, two old-fashioned love affairs impossible to forget.
Tuscany is Italy's Provence or Provence is France's Tuscany. You've probably heard it millions of times since there are so many similarities between them, such as the gorgeous landscape, the long history and the rich artistic heritage so beautifully displayed within both of them.
Saying that one is better than the other it probably is a matter of taste, but the truth is you won't go wrong in either area if you fancy experiencing the perfect fall getaway complemented by a spectacular backdrop.
Tuscany spans an area of 23,000 square km in the heart of Italy and it's well-known all over the world for its stunning landscapes, rich traditions, long history and of course, for being the birthplace of the Italian Renaissance. On the other hand, Provence lies in southeastern France as part of the famous region Provence-Alpes-Cote d'Azur and a feast for all senses.
The Sights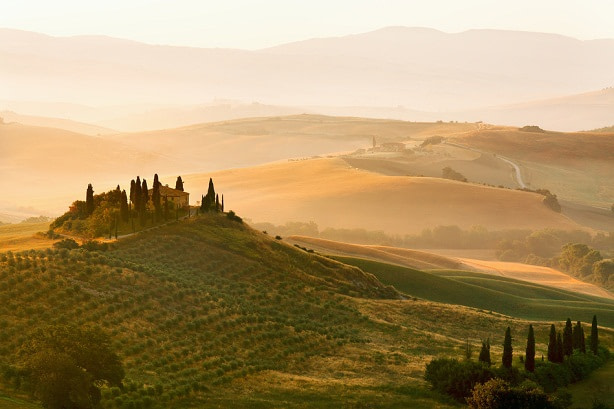 Tuscany prides itself with the beautiful Florence, Pisa, the romantic Siena, the picturesque Chianti wine region and its scenic vineyards, the medieval walled towns and the myriad of charming villages spotted over the hills, but also with the wonderful Italian-style beaches lined along the stunning Riviera della Versilia and the coast of Livorno.
However, for a truly authentic taste of Tuscany one should visit the countryside with its idiosyncratic settlements such as Massa Marittima, the elegant city of Lucca or the ancient town of San Gimignano with its cobbled narrow streets and the impressive medieval towers overlooking the city. Of course, these are just a few suggestions, because in fact the beauty of Tuscany lies in every hidden village, street and tiny corner throughout the region, and each moment spent there will prove it.
Alternatively, Provence has always been in the spotlight due to its glittering Mediterranean coastline and the spectacular landscapes. Moreover, this French story is incredibly varied, combining almost all possible geographical formations from the glitzy beaches of Cannes and St Tropez to the volcanic region of Esterel Massif; from the delightful valleys of Luberon featured in A good Year to the Alipilles mountain range, from the perfect geometric fields of lavender in the Plateau de Valensole to the Verdon Gorge – Europe's most beautiful river canyon.
All in all, both destinations are spectacular and sophisticated, although I would give Provence an extra point for the unparalleled variety.
The Art and Culture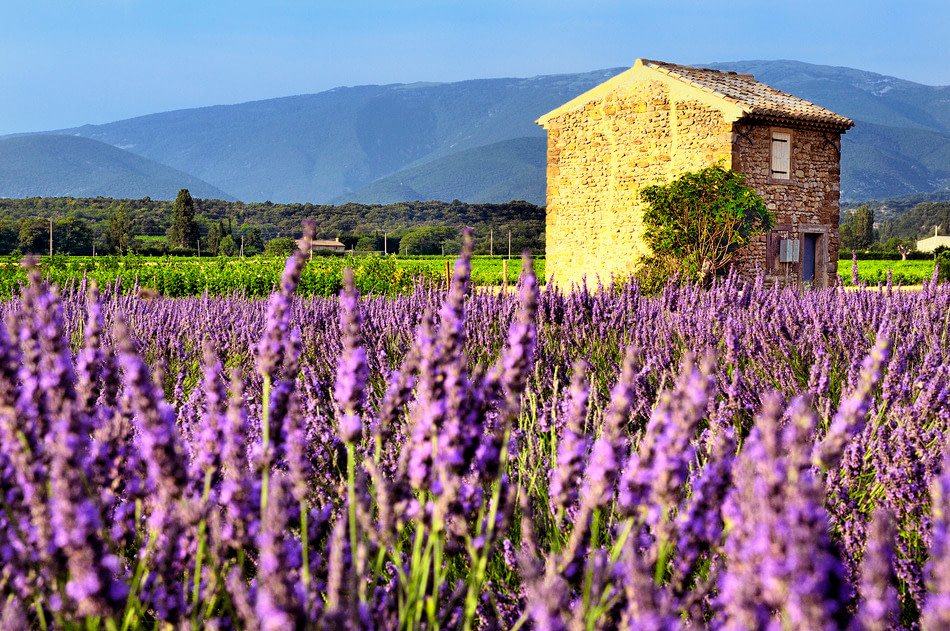 When the Medici took possession of Florence in the 15th century, the arts and literature thrived amazingly, transforming the city into a sort of cultural epicenter of Europe. This period was called Renaissance and it was probably Florence's golden age, endowing Italy with artists such as Michelangelo, Leonardo da Vinci, Botticelli, Raphael and Donatello.
Thanks to them and to many other illustrious painters, sculptors and architects, Tuscany features today a remarkable cultural and artistic legacy and a grandiose architecture, which happens to be one of the finest in the world. The charming villages sprinkled around the region, the peculiar piazzas, the facades, the beautiful churches, the imposing palaces and the outstanding collection of museums and art galleries make from Tuscany an amazing region and from Florence the "Art Palace of Italy".
Although Florence is the cultural core of Tuscany, many valuable artifacts can also be found in Siena, Pisa, San Gimignano, Prato, Lucca, Arezzo and in many other towns and villages throughout the area. Highlights include Florence's Uffizi Gallery – the greatest display of Renaissance in the world, the Academia which houses the planet's most famous sculpture – Michelangelo's David, or the celebrated Pitti Palace with its stunning Bobolli Gardens.
After experiencing such a tempestuous history with an amalgam of civilizations stepping its land, it's no wonder Provence boasts an amazing cultural heritage. The region is known for its notable collections of Roman remains, such as the ancient arenas and temples around Nimes, or the striking Orange's amphitheaters, to name bur a few.
Provence might not have the individuality of Tuscany, but is dotted with landscapes of great beauty which inspired many famous artists like Van Gogh, Cezanne, Matisse or Picasso, and a stunning parade of ramparts, forts and citadels evoking the region's ancient past.
Aix-and-Provence with its marvelous architecture, quaint streets and squares and far-fetched light, is without any doubt the cultural capital of the region. High points of interest comprise the Musee du Vieil Aix depicting the development of Aix-en-Provence and the Musee Granet, displaying eight fantastic Cezanne canvases. Moreover, culture enthusiasts in Provence should not miss the magical city of Arles with its UNESCO Roman sites, Avignon – the city of theatres, the architectural treasures of Les Baux, the hilltop village of Gordes overlooking the Luberon Valley or the historical hamlet of Saint-Remy, home to Van Gogh, Nostradamus and Europe's oldest archaeological site.
Last but not least, Provence has the vibrant Marseille, a melting pot of cultures, often called "the Naples of France" for its infamous reputation. The contrasting port city was selected to become the European capital of culture in 2013, which means that despite its rebel spirit, the cultural and artistic treasures of Marseille are fairly unquestionable.
Yet again, Tuscany and Provence are both some remarkable, but still distinctive cultural destinations quite impossible to compare, as each of them features its own distinctive character, its own sublime style. However, from a purely subjective point of view, I would choose Tuscany for its distinguished individuality.
The Food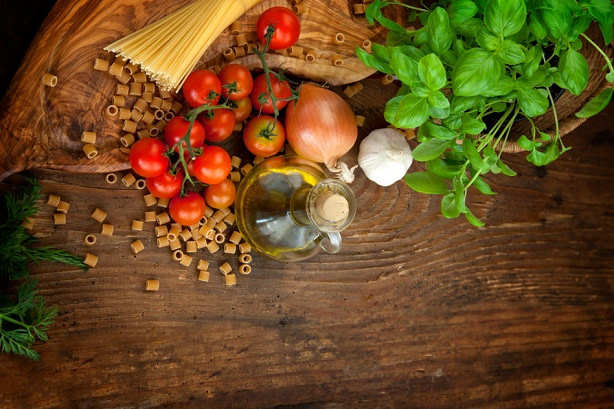 Although legend has it that Italians taught the French how to cook when Catherine de Medici introduced haute cuisine to France, both countries are known worldwide for their exquisite gastronomic landscapes. Tuscany and Provence share the same passion for food and similar mouthwatering flavors, so clearly both of them provide exceptional culinary experiences.
Deeply rooted in a history of thousands of years, the delicious Tuscan cuisine is based on simplicity, harmony and fresh local ingredients cultivated in the nearby countryside. Refined olive oil, handmade pasta, traditional pecorino cheese, tomatoes, chestnuts, wild asparagus, white truffles and aromatic herbs are among Tuscany's star ingredients. Favorite typical dishes include Ribollita, Bistecca alla Fiorentina, Panzanella or Pappardelle, but the region provides an incredibly rich variety of foods and wines to choose from.
Even though Tuscan wines and desserts need no presentation, some of the most popular include Chianti, Brunello di Montalcino, Vino Nobile di Montepulciano, the delicious dessert wine Vin Santo served with cantucci di Prato, Sienna's heavenly panforte filled with nuts and honey, the world famous tiramisu or the lip-smacking gelato.
There's no doubt Tuscany is the ideal culinary destination but even so, Provence stands as a worthy adversary. Home of Ratatouille, Aioli, Nicoise salad and Bouillabaisse, Provence boasts a rich culinary culture with Mediterranean influences, a myriad of Michelin-starred restaurants and charming local markets. Moreover, Provencal cuisine, as it is widely known, it is believed to be the perfect fusion between French, Spanish and Italian food, so I guess that says it all.
All things considered, each of the two destinations is a festival of colors and flavors, a real foodie's paradise. While Provence seems to be more complex and sophisticated, Tuscany gains in terms of authenticity and grace, and this applies not only for food, but also its locals, their philosophies, traditions and lifestyle.
You can't compare Provence's charming "joie de vivre" attitude with the serene lifestyle in Tuscany because they are two poles apart. Besides, how can you choose between a place that has such a power and style to transform simplicity into extravagance and one that does exactly the contrary? Provence and Tuscany are equally beautiful, equally sensual, equally classy and equally rich, but still so distinctive and disparate. That's why I still feel the need to ask you:
Which one is better, Provence or Tuscany?