To plan or not to plan? This is the question that somehow defines our travel style. Are guidebooks, researches, travel apps, schedules, maps, itineraries and advanced bookings the best way to travel? Or it's better to just go with the flow?
Planning your travels is definitely a good thing, which most of the time helps you to stay organized, to save money and to get the most of your trip, but with so many travel apps, travel deals and latest offers popping out from nowhere, aren't we about to miss other things?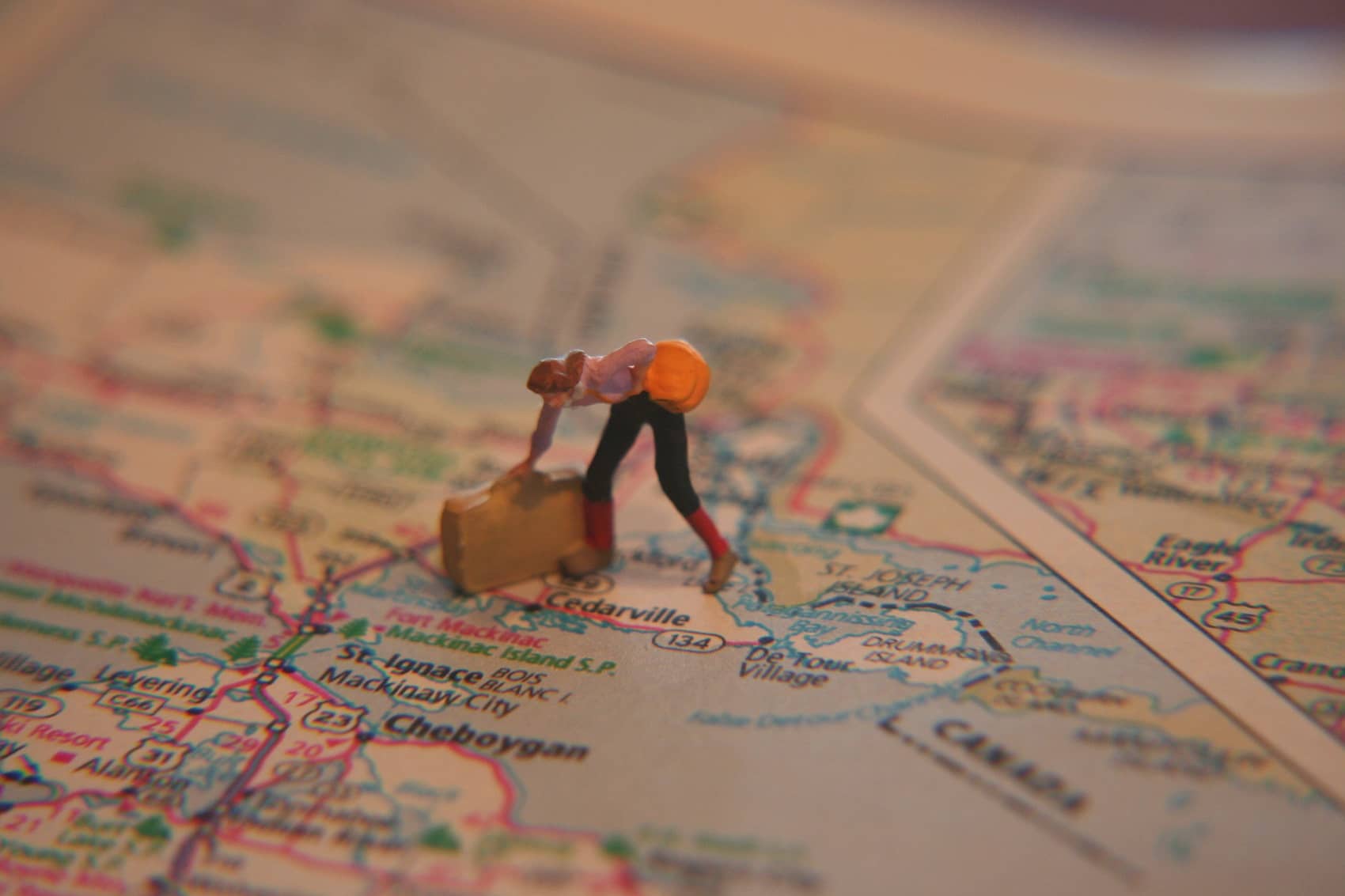 Now don't get me wrong, I use a smartphone and quite a few travel apps. I might not be a connoisseur in the field, but I'm not a novice, either. I perfectly agree with the evolution of technology and science, and I think it's amazing the way we progress by developing so many possibilities of making our life easier day after day. I also love to read interesting travel blogs and websites in order to find out more about the destination I am planning to visit or about some that I only dream of, but sometimes I just feel the need to experience again the thrilling of losing myself or the adventure of discovering an unknown place.
Fortunately, I had the opportunity to travel a lot with my family when I was a child and I always remember with pleasure all those peculiar moments when my father was taking the wrong road, or when arriving to a hotel in the middle of the night, the receptionists was telling us politely that there are no rooms available. And as strange as it may seem now, I really miss my childhood's misadventures.
I've always believed in the journey itself more than I've believed in the destination, so I can firmly say that, except for the flight tickets which I purchase a few days before my departure, I don't like to plan in detail my travels, I don't make strategies or lists with things to do, I barely use maps, as for the situation of being stuck to a plan, I think there's nothing more distasteful than that.
I am sure that many of you disagree with this chaotic style of traveling and you're probably right, but I just can't imagine myself replacing the spontaneity of a moment with the constraint of a schedule, I never did. Perhaps I'm afraid that by following a plan, I might lose some precious moments and opportunities that only randomness can offer.
Let me tell you a story.
First time I visited Paris, 6 years ago, I haven't even bother to climb the Eiffel Tour or to visit the Louvre, but I was more than happy to soak up the city's vibe while lingering over a cappuccino in a Parisian café, to stroll a couple of streets whose name I don't even know, to stare at the fabulous architecture or to launch an unintended picnic at the periphery. I never regretted any of these, in fact I felt like being one of them, free, alive and French.
After  a couple of years I visited Paris again with a bunch of friends. However, it was more like a city-break because we were in the City of Light for a week-end. My friends were eager to see as much as possible in those two days, so I had no choice, but to follow them. That's how we started a sightseeing marathon, trying to spot Paris's major attractions. When I got back home I realized that this was one of the most unsuccessful trips I've ever had. I was feeling tired and suffocated. I called one of my trip partners to ask her if she enjoyed Paris. You know what she answered me? "It was nice, but not how you told me it's going to be."
The conclusion: I've made her fall in love with Paris, because of my first experience there, and when she stepped for the first time into the city, she struggled so much not to miss anything, that she hasn't even noticed the fragrance or the blooming trees kicking off spring on the streets of Paris.
However, I don't encourage anyone to act like me. Beyond my impulsiveness, I still believe there are particular cases when travel requires at least a minimum of planning. For instance, I would never go on an unplanned trip if I had a baby or if my budget wouldn't allow me, so my style of traveling is somehow according to my status, my needs and my way of life.
Why am I a "no plans" person?
I hate plans, not just travel plans, but all kind of plans. I am not an organized person and I am starting to believe that I will never be. Moreover, I used to hate that, but after a while I think I just accepted it as being part of who I am.
I am a "no plans" person because I afford it. I'm not talking about money here, I'm talking about responsibilities. I don't have kids and I've just quit my job, so practically, if I want to go to the airport now and buy a one way ticket to South America, I can do it.
I prefer to be surprised than disappointed.
Life is too short to make plans.
I like to believe that there is no wrong or right way of travel, so I develop my own as long as I'm allowed.
There's nothing more authentic than traveling with your senses wide open.
I prefer to ask the locals instead of carrying a map.
Well, these are just a few things that label me as a "no plans" person. The truth is that I'm not always stuck to them as long as my experience is not altered by "must do's" and my time limited by a calendar. I guess that's just who I am – a traveler without plans and I have no plans to change this :)!
What kind of traveler are you?