After almost ten years of traveling and writing about it, I've come to the conclusion that there really is no better present to give a friend, family member, or yourself than a little taste of the world.
Whether it's wine tasting in Italy, canyoning in Utah, or walking through glaciers in Argentina, experiences make the best gifts. They enrich a person's life more than any other material stuff, make us happier, broaden our horizons, and produce memories that last a lifetime.
When it comes to the gift of travel, nobody does it better than the guys at Tinggly. For those of you not familiar with it, Tinggly specializes in gift boxes of worldwide adventures that you can order online. Each package, designed specifically around a theme, entitles your chosen recipient to one dreamy travel experience in a destination of their choice. And that's not all – they have five years to decide when and what they'd like to use the voucher for.
In a nutshell, Tinggly is one of the best experience gifts anyone can ever receive, traveler or not. Here's why:
The gift-buying process has never been easier
Want to avoid stressful day-long trips to the mall or the holiday shopping crowds? With Tinggly, your gift-buying process will be an easy, pain-free experience thanks to their straightforward, well-designed website.
All you have to do is browse their thoughtful gift boxes and pick the one that appeals to you. You have three delivery options available. You can print the eVoucher and hand it over to your recipient, get it emailed directly to his/her inbox – which is especially useful if they live on the other side of the world, or order a pretty gift box, which includes a voucher with your greeting, as well as a sleek brochure explaining how Tinggly works. The latter will be delivered via DHL in 2-3 business days.
It's far better than booking a full trip for someone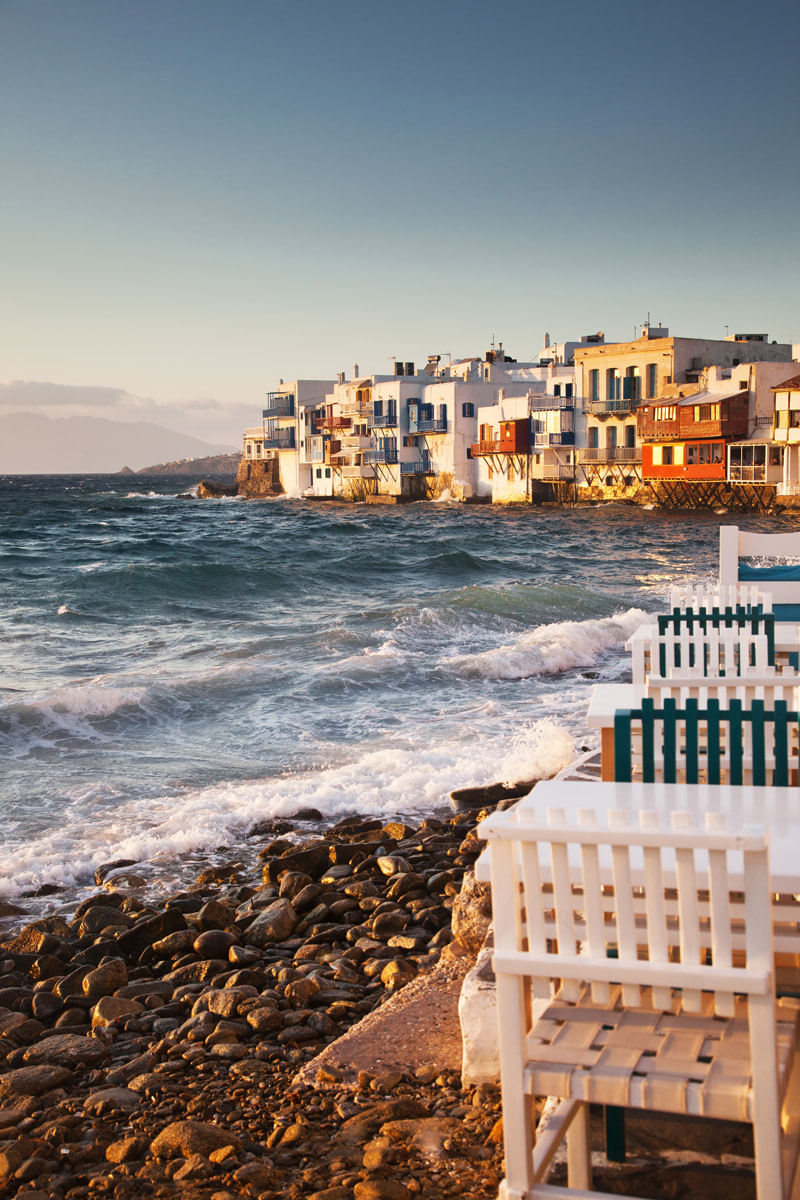 Yes, you can get someone plane tickets to Paris, reward them with a few days at a dreamy riad hotel in Morocco, or book them a full trip to Cabo, but how do you decide when and where they should go on vacation?
With Tinggly, you don't have to. This global gift service is a unique way to provide a travel experience for somebody while still giving them the freedom of choice. Regardless of the gift box you purchase, the recipient will always be the one who makes the final decision as to when to use the voucher and which experience to choose. In fact, they have five whole years to decide and plan their trip around any one experience from hundreds of activities worldwide.
The choice is endless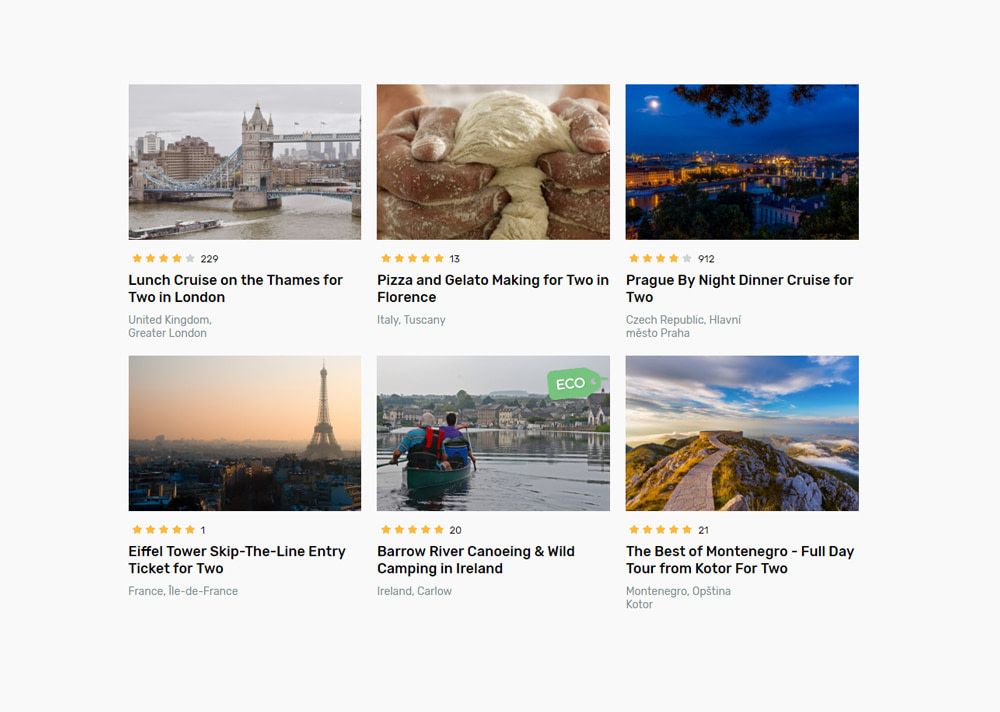 Tinggly boasts hundreds of handpicked experiences from more than 100 countries around the globe, and the list is growing. There are currently 28 different gift boxes to choose from, each with its unique array of excursions. Some of them are themed around a specific adventure, like "Best Skydives" or "Best Balloon Rides"; others are tailored to special occasions like birthdays or Christmas, yet others, like "Happily Ever After" and "Just Married", are particularly designed for couples.
There are also a couple of carefully curated collections for Europhiles, where recipients can choose between a Game of Thrones experience in Croatia, a full-day Greek islands tour, or a gelato-making class in Verona, among dozens of other options.
Alternatively, the "Getaway – 2 Days in 100 Capitals" package allows you to buy the perfect one-night escape as a gift to someone without choosing the exact hotel. This includes one night's accommodation plus breakfast for two in one hotel and destinations of your choice. There are over 2,000 hotels to choose from in over 100 cities around the planet.
No matter who you buy the gift for, you can rest assured that there is a Tinggly experience to suit any occasion, interest, and personality out there.
It doesn't break the bank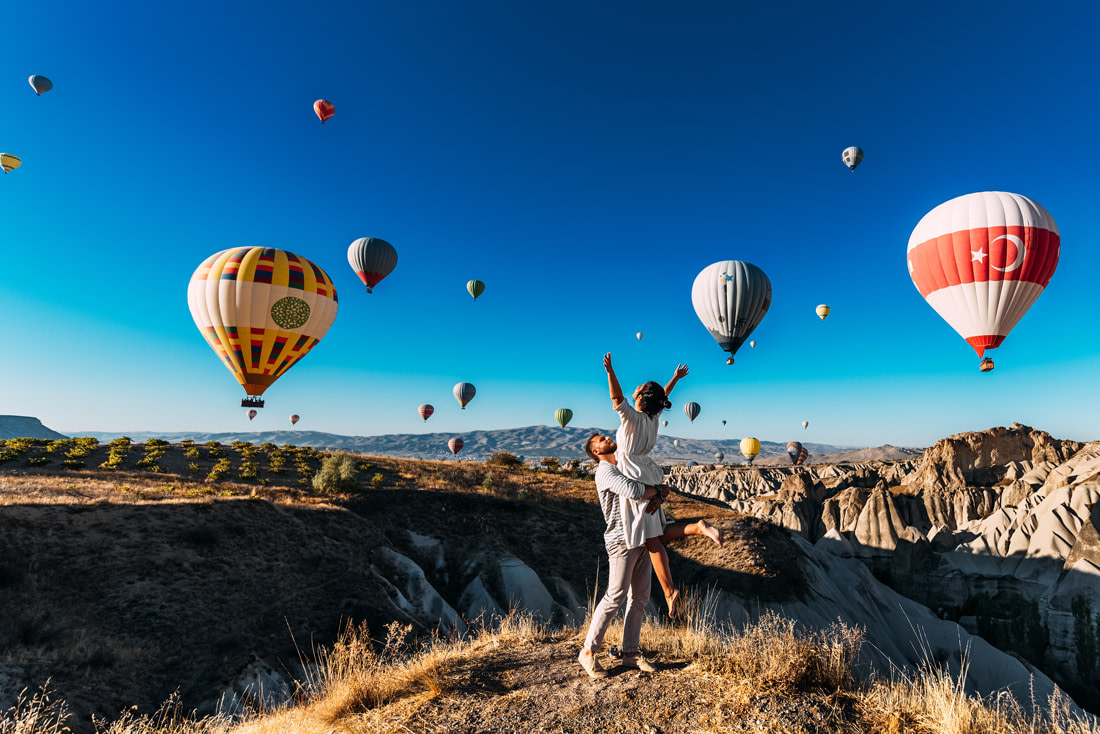 If you think travel is out of reach for your gift budget, think again. A Tinggly experience box is not just one of the most meaningful, inspiring, and creative gifts for travelers, but also a very cost-effective one.
For as low as 69 €, your lucky recipient can go whale watching in Madeira, spend a day with a traditional Balinese family, or enjoy a memorable evening cruise for two in Rome – to name just a few.
Even better, the Fun Together collection only costs 99 € and is filled with magical experiences for two, such as an immersive Fantasia 1001 Nights dinner show in Marrakesh or a mesmerizing Kyoto tour with the Last Samurai, complete with lunch and a thrilling sword show.