A visit to this dark, sexy speakeasy in northern Italy is like stepping into the living room of an eccentric fin de siècle alchemist with a penchant for the finer things in life.
Hidden behind a restaurant's broom closet in Udine, Italy, Mr. Simon is a secret cocktail bar serving exquisite concoctions in a stylish, intimate 25-seat venue filled with eclectic collectibles.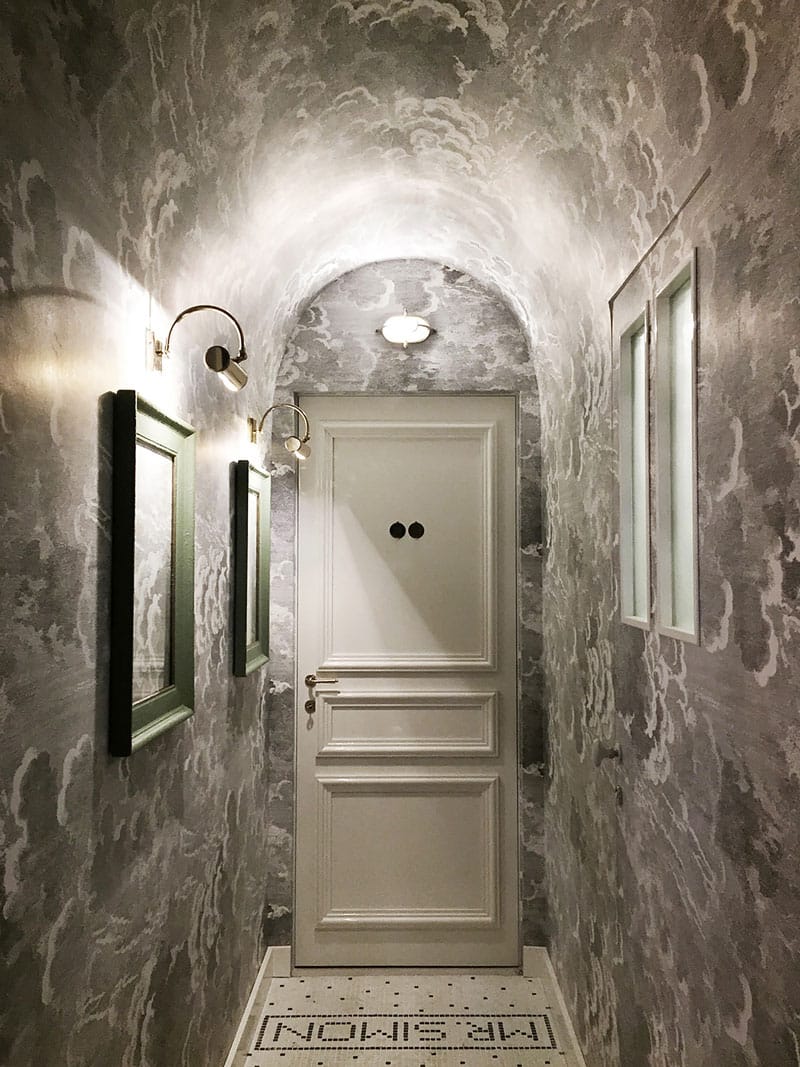 Designed by Italian brand and interior design agency Visual Display, the space simulates the apartment of a mysterious Mr. Simon, who is at the same time a botanical alchemist, an avid explorer and memorabilia collector, and a passionate mixologist.
A seductive, mysterious vibe permeates the cozy living room, where Mr. Simon himself plays both the landlord and the barman, treating his guests to decadent cocktails inspired by his travels around the world.
The eye-catching decor is a blend of different styles and periods, with soft velvet chairs, mix-matched rugs, and a wondrous selection of antiques and souvenirs that speak of their owner's life and travels. Low lights and deep blue walls adorned with vintage mirrors and period prints create a dramatic visual effect while also adding to the venue's moody, sophisticated vibe.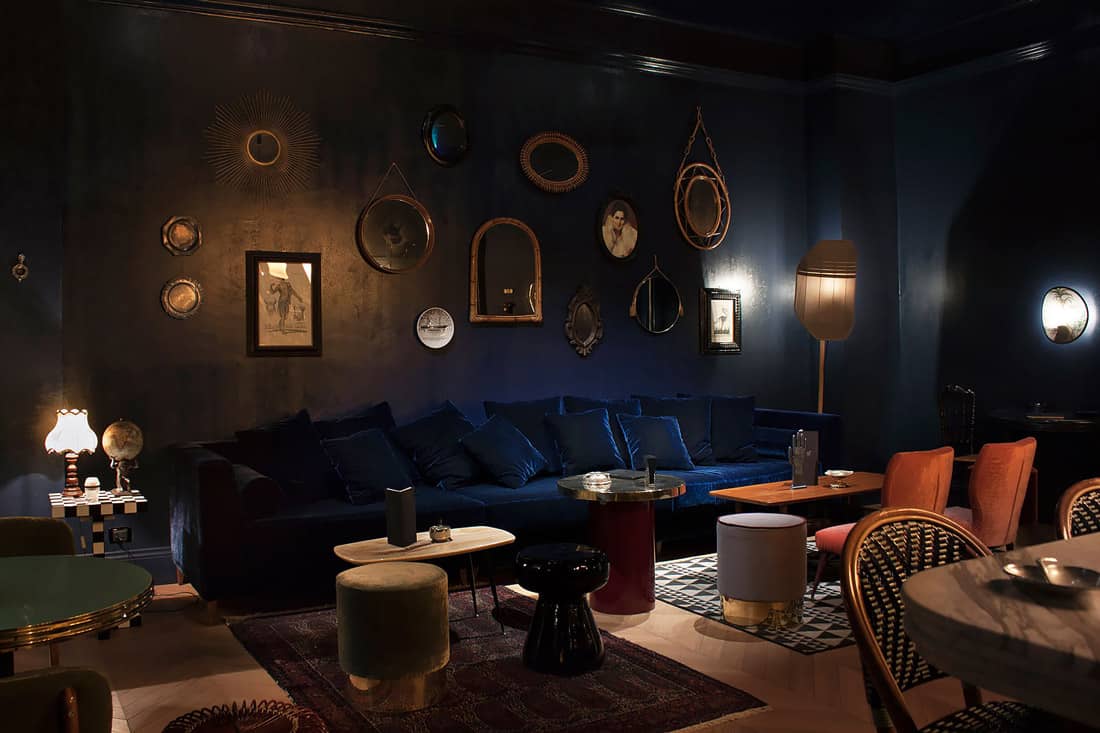 The centerpiece is the atmospheric marble-topped bar, backed by a glowing display of liquor, bourbon, and whiskey bottles. This is where owner Simone Maion really works his alchemy, mixing up unique libations for his invitees. The menu is bold and original, featuring all kinds of imaginative cocktails, as well as high-end Japanese whiskeys, typical Italian vermouth, and exquisite small bites such as fresh oysters or tartare burgers.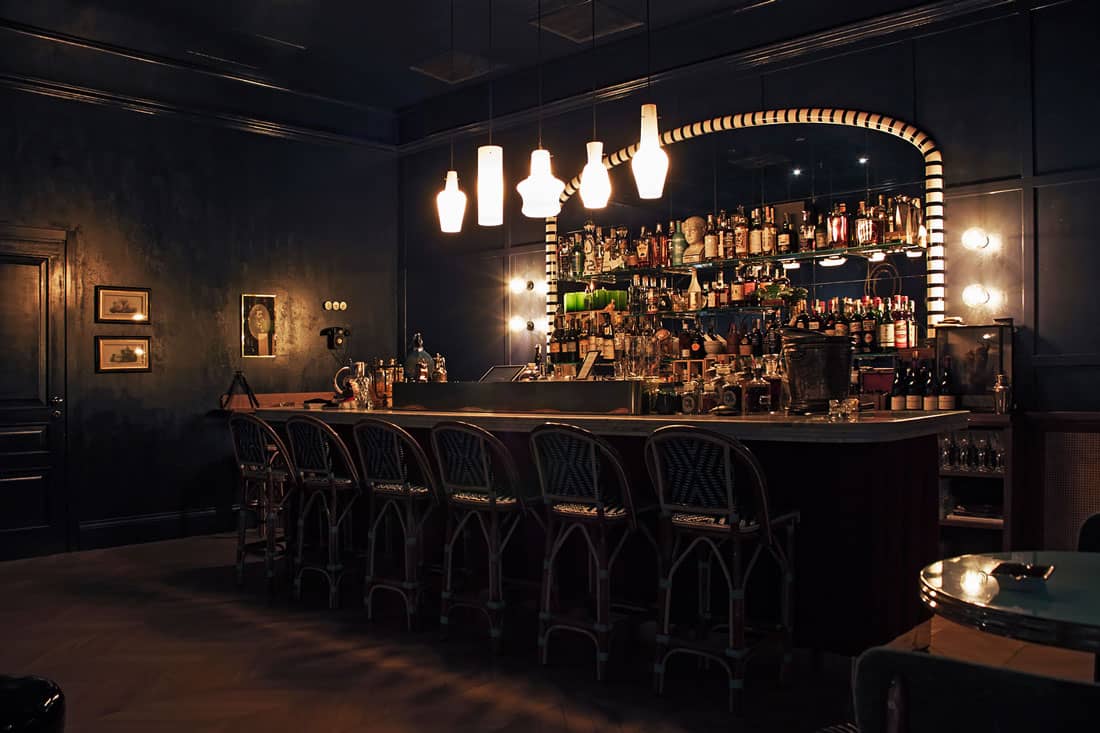 Decked out in gleaming mirrored tiles and decorated with huge Champagne bottles, the bathroom is equally surprising and unique.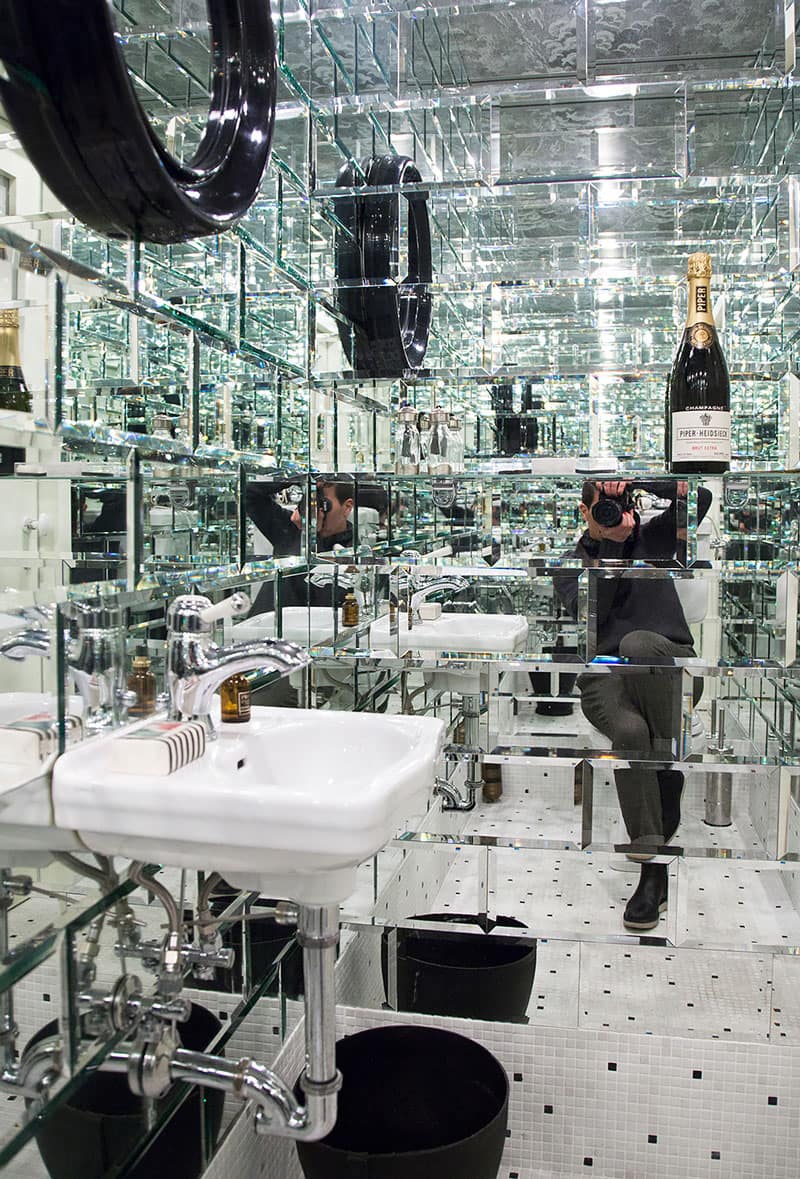 Those who want to visit Mr. Simon should make a phone reservation and get the secret access code, which changes daily.
Photos – Virginie Foubert Photography