Situated in Budapest's Seventh District, Mazel Tov is a ruin pub with a cultural twist and a far more sophisticated atmosphere than you would normally associate with this concept.
The Hungarian capital may be known for its remarkable architecture and fantastic thermal baths, but a trip there wouldn't be complete without a ruin bar crawl. Invented in the late 1990s, these quirky, unique venues have taken over the abandoned buildings of the historic Jewish quarter, becoming a staple of Budapest's nightlife scene.
On the surface, Mazel Tov looks like any other typical Hungarian romkocsma, but look behind the crumbled facade and you will find one of the hippest and most stylish ruin pubs in town.
Established in 2014, this gastro cultural hangout showcases a beautiful design by Studio Arkitekter and 81Font while paying homage to the district's Jewish heritage with delicious Middle Eastern cuisine. Entered via a grimy passage, the space resembles an alfresco garden, with its white pebbles floor, plant-covered walls, and wooden picnic tables.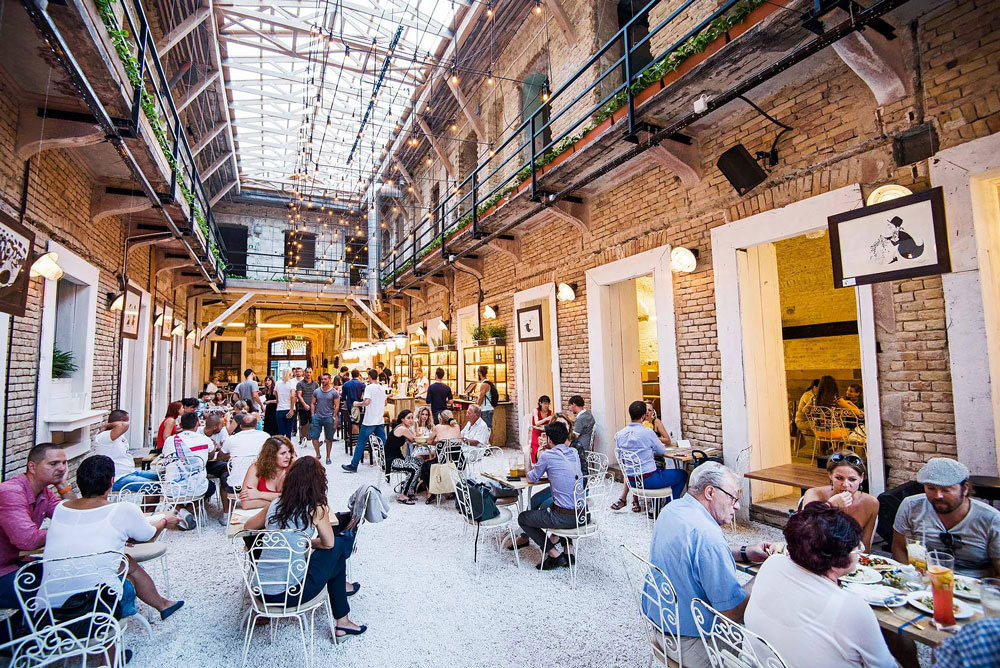 The aesthetic is urban chic with an industrial feel, featuring distressed brick walls and a gigantic glass roof supported by massive, natural wooden beams. Colorful Moroccan-inspired tiles cover the long counter bar in front of Mazel Tov's open kitchen, and garlands of twinkle lights hang from above, creating a warm, magical atmosphere in the evening.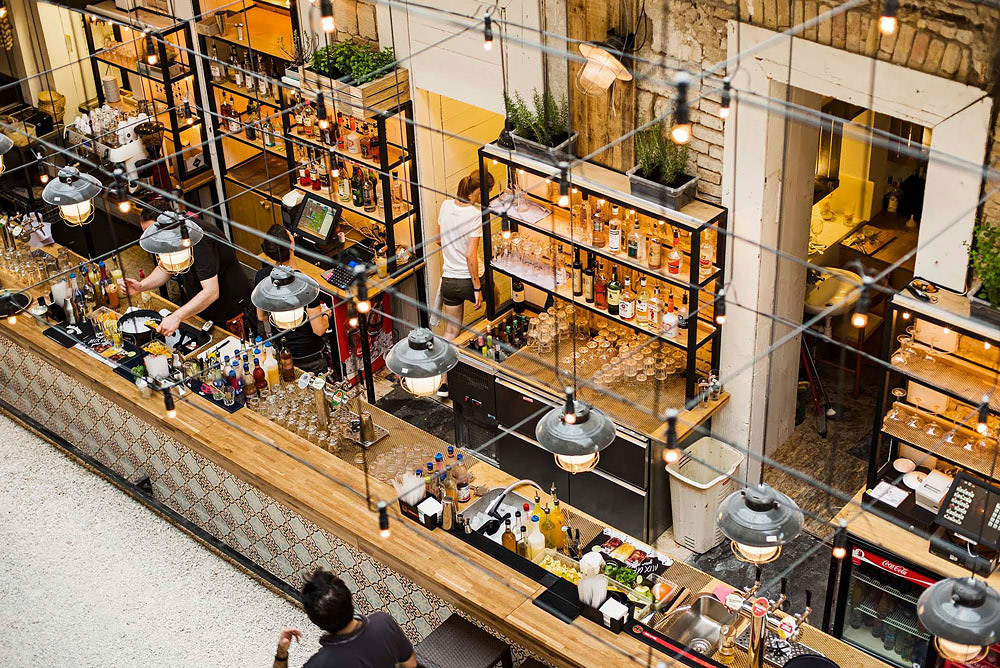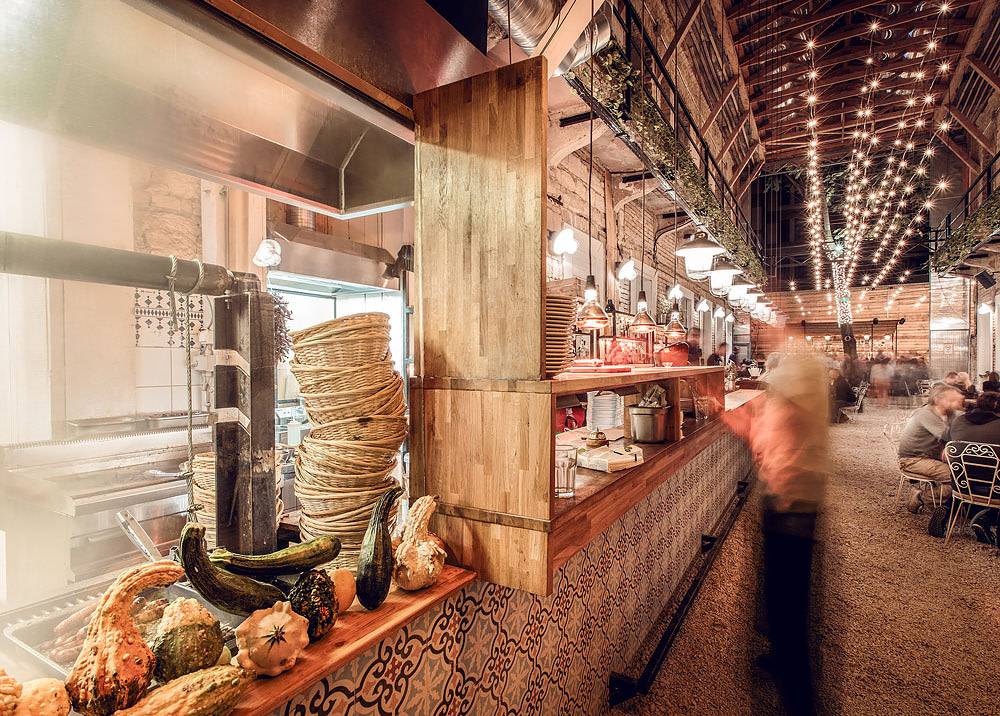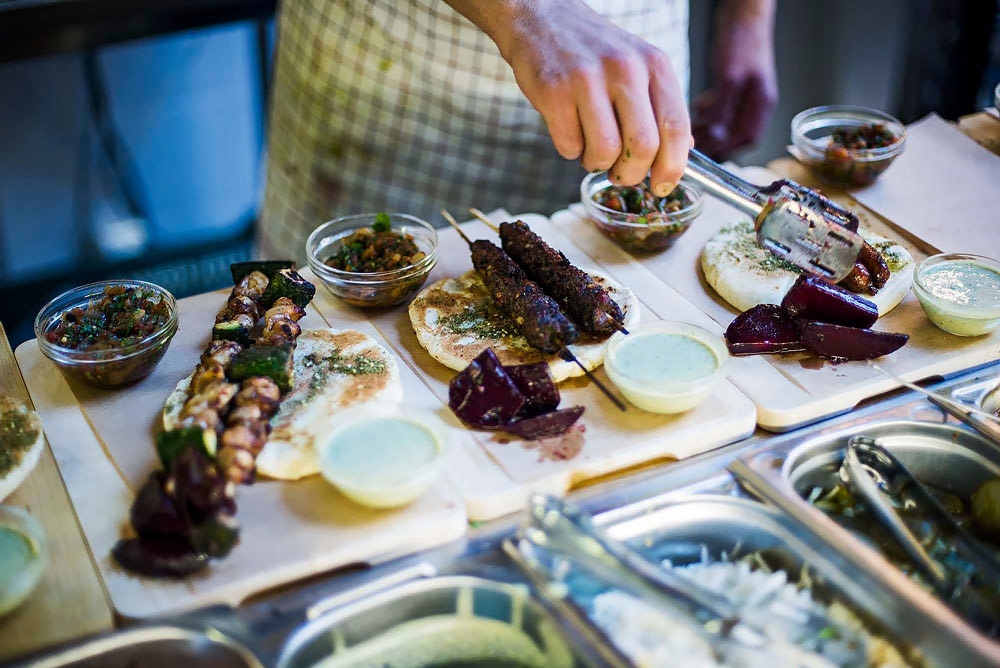 Rounding out the decor are elegant, white wrought-iron chairs and a slew of nifty, vintage lamps, which add a nostalgic, ambient feeling to the environment.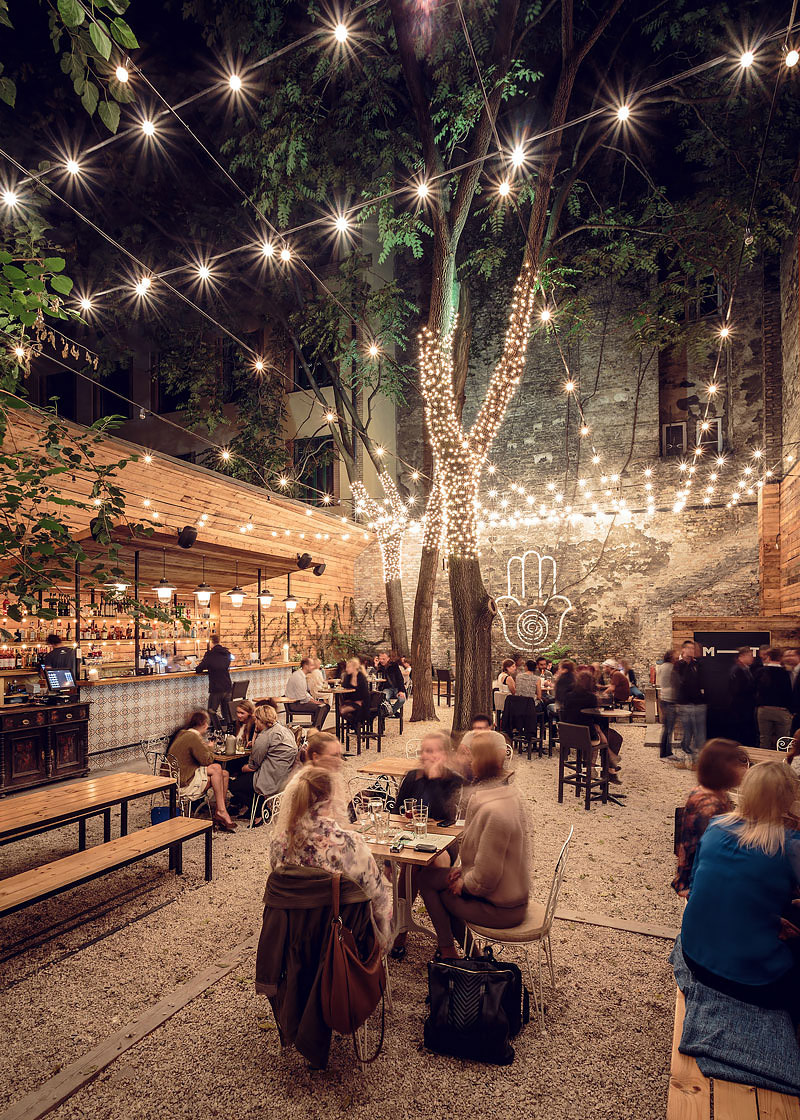 Although delightfully lively and welcoming, Mazel Tov goes beyond the typical ruin pub, with creative interiors, an extensive program of cultural and musical events, and an even greater food menu to back them up. The kitchen is operated by Budapest's famous Hummus Bar chain, which means there are plenty of mouthwatering Middle Eastern specialties to choose from.