Port Adriano, the brightest yacht marina in the Mediterranean is an example of art and function coming together perfectly. Designed by the illustrious architect Philippe Starck, the port lies in the southeast of the Bay of Palma, only 9 km away from Mallorca's beautiful capital.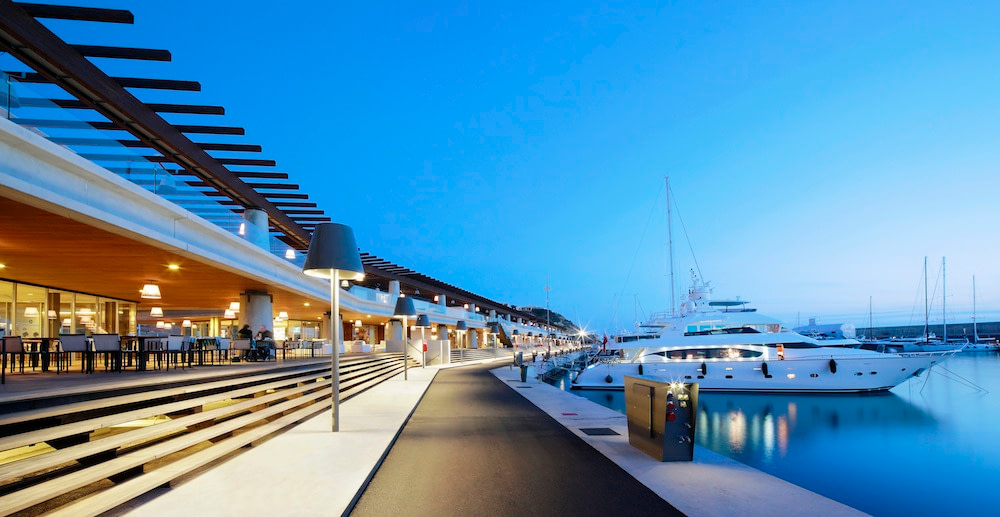 Revolutionizing the concept of today's marinas, Port Adriano boasts a wide range of unique facilities, standing out not only by its fabulous aspect or the charming backdrop, but also by its latest technology and the unprecedented premium services provided.
Designed to host boats between 6 and 80 meters, the Mediterranean's most modern port also features a high-class commercial area where both yachters and independent guests can enjoy shopping in the most prestigious boutiques, a high-standard international cuisine, as well as plenty of leisure activities.
As one of Palma de Mallorca's most exclusive addresses, Port Adriano has become a perfect destination for all navigation aficionados, offering the whole enchilada of amenities that the wonderful, stylish Navy world could ever need.