Brand new travel blogs, review sites, and travel companies are being created worldwide daily, saturating the Internet with bright ideas on where to travel, where to avoid, what to do, what to see, what's hot and what's not.
Tried and tested, I've done my research and compiled it into one comprehensive list to help you decide exactly where in the world you should leave footprints next. Here are some top destinations to visit in 2017, guaranteed to leave a mark on your heart.
Botswana
This year, Botswana is being hailed by knowledgeable travel buffs and the likes of Abercrombie & Kent as one of Africa's must visit safari destinations. And considering that you can get up close and personal with some of the world's rarest and most distinct wildlife in a setting that is nothing short of breathtaking, it's hard to disagree.
Botswana's landscape is surprisingly diverse, with bone dry deserts living in harmony with flooded plains alongside stretches of grassy green. With wildlife parks making up a fifth of the country, you're almost guaranteed to come into contact with the likes of cheetahs, lions, and elephants, especially when visiting Chobe National Park. It's at the heart of this park where you might encounter an elephant herd that's several hundred strong – a site to behold even for the most well-traveled of adventurers.
Visit during July's persistent flooding to increase your odds of spotting more wildlife. The flooding expands the Okavango Delta during this time, turning the world's largest inland delta into a hub for the thousands of animals that travel thousands of miles to enjoy life in this ideal environment.
You'll fly in via Cape Town, and upon arrival you can expect to enjoy some world-class hospitality in one of the many luxuriously comfortable, yet rustic safari lodges. Botswana is yet to become overrun by tourists due to its non-impact luxury approach to tourism, so don your safari hat and binoculars before everyone else does.
The Dominican Republic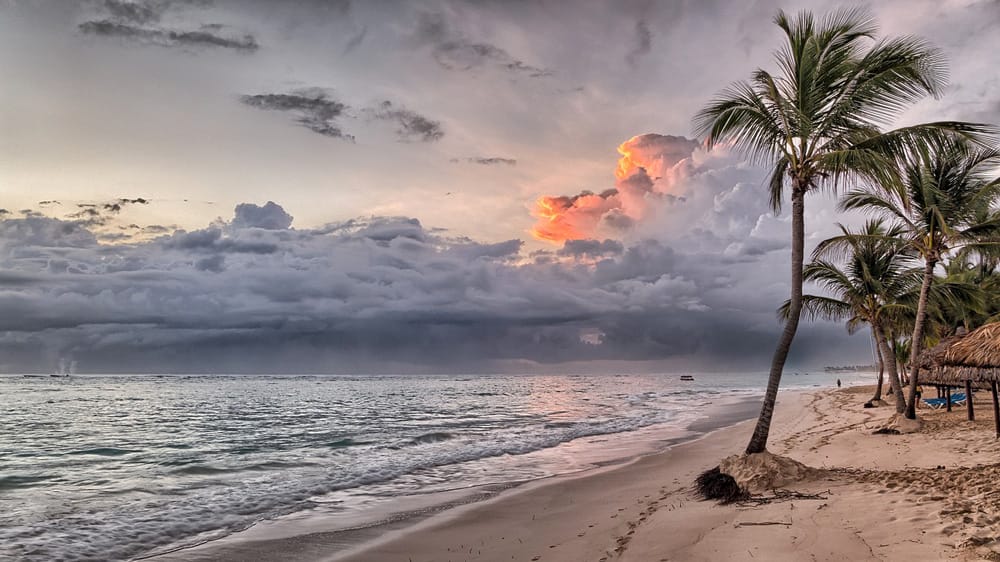 The Dominican Republic has more to offer than just sunshine and sea, and is instead beginning to build a sound reputation as the ideal Caribbean getaway for lovers of the great outdoors.
The landscape is one of epic proportions, with semi-desert regions, forests, lakes, rivers, and rainforests all waiting to be discovered on the island. Couple a year-round average temperature of 26°C with snorkel-worthy waters, white-sand beaches, and more watersports to hand that you can possibly handle, and it's no surprise to hear that this sun-drenched hub is appearing on hot lists all over the Internet.
As the kitesurfing capital of the world, the Dominican Republic is the ultimate location to learn how to do it under the watchful eye of a friendly professional instructor- and it's all done amid what are undoubtedly some of the world's most pristine waters. Don't believe me? Take a dive. Colorful coral reefs and sponges cling to ship wrecks, rocks, and crevices, attracting vibrantly colored schools of diverse sea life.
This is a fantastic place to obtain your PADI license, and once you've ticked that off the list, the DR is home to none other than the world famous Playa Grande Golf Course. Spend the day here working on your putt, accompanied by a backdrop that's spectacular enough to distract even the most professional of golfers. It neighbors the stunning Amanera Resort and Amanera Residences, included in CN Traveller's Hot list of Hotels for 2016.
Japan
Once known as a holiday destination with an immigration stamp that lurked only in the passport of the dark tourist, Japan has grown in popularity in recent years, and is fast becoming a must do on the Asian scene.
Efficiency, sumo wrestling, sushi, and sake probably all come to mind when you think of Japan, but these days it's clear to see there's much more to Japan than this. From skiing and hot springs to tropical white-sand beaches, the landscape is diverse and welcoming to travelers of any kinds.
On one hand, Japan is quirky. Glitzy neon lights illuminate the streets, out of tune warbling emanates from karaoke bars late at night, and manga fills the magazine racks in convenience stores nationwide. Yet, on the other hand, Japan is home to some of world's most luxurious spas, stunning art galleries, and flashy, high-end shopping malls. Luxury isn't in short supply here as it's also home to what was dubbed by Harper's Bazaar as one of the world's best art hotels, Palace Hotel Tokyo.
Japanese culture gets under your skin, and a visit during cherry blossom season is likely to cement that. It's a place where ancient temples, stunning national parks, and historic sites go hand in hand with gadget-happy cities, but the surprises don't stop there. Japan is in fact one of the most underrated beach destinations in all of Asia, with the likes of Taketomi and Minna-jima boasting white-sand beaches and crystal waters reminiscent of those that we've seen in the Maldives.
Latvia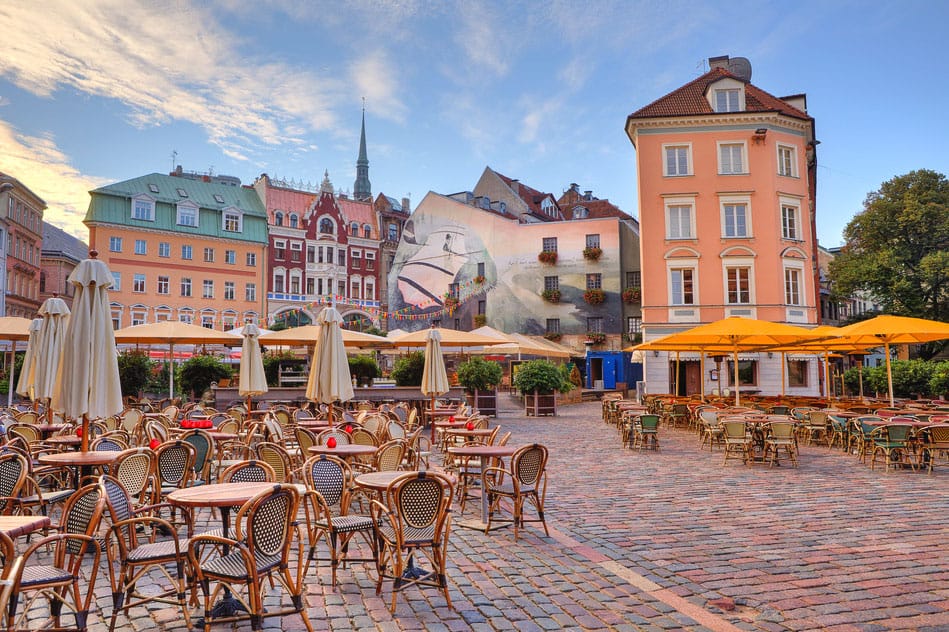 No list of must-visit destinations for 2017 would be complete without a mention of my favorite up and coming European jewel, Latvia. In recent years, Latvia has blossomed into a beautiful butterfly, having shaken off its weighty Soviet cocoon.
These days, the country is not only a sun-soaked summer paradise for beach lovers, but head inland and it's also a nature enthusiast's dream. Sandy beaches and vibrant port towns make the coastline the ideal getaway for families, whilst the peaceful castle ruins and hiking trails to be found in the Gauja Valley are a fun-filled adventure in waiting for the seasoned explorer.
Latvia is fast becoming known for its array of mud-based spa treatments, as the country's most visited National Park, Kemeri, is home to the largest raised bogs in Europe.
Head to the city of Riga to experience the incredibly colorful nightlife coupled with some of the most breathtaking medieval-meets-contemporary style architecture in all of Europe. Cobbled streets, courtyards, and narrow lanes preserve the city's charm, reaffirming Latvia's place on the list of must-visit destinations for 2016.