Brimming with wonderful Baroque architecture, awe-inspiring palaces and stylish cafes, Vienna has gained the reputation of one of the most enchanting capitals of Europe, but also a pretty expensive city, often bypassed by budget travelers.
Well, Vienna has more than its fair share of top-notch luxury hotels and famous restaurants. It is indeed a city of art and culture, and one of the safest, cleanest and most livable destinations in Europe, but, with a little bit of wisdom and guidelines, there's no need to spend a fortune to enjoy The Imperial City.
Save on Flights and Transport
Vienna is a destination for all seasons, with gorgeous summers, vibrant winters and pleasant transitional periods. So, no matter what time of the year you choose to visit the Austrian capital, just make sure you've found the cheapest flights. Use online tools, be flexible with your dates and don't forget about the extra fees. By saving money on airfare, you'll be able to take advantage of plenty of benefits later.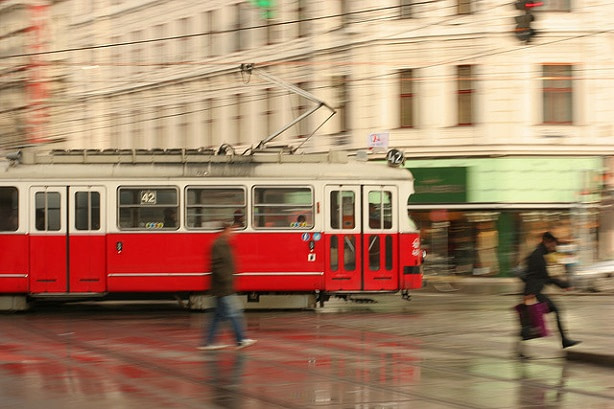 Those who think Vienna is too expensive will be surprised to find out how efficient and affordable is the city's public transport system. If you're planning loads of sightseeing, however, the best thing you can do is to purchase the Vienna Card (Wien Karte). It's a great deal, and for less than 20 Euro, it offers you 72 h of unlimited public transit (underground, bus and tram), as well as various discounts at the city's major attractions, shops, concerts and cafes. The card is available in the airport, in hotels, at the Tourist Information Center, in the main metro stations and online.
Walking and cycling can also be very enjoyable, as most of Vienna's main sights can be found within the alluring inner ring.
Where to Stay
Vienna offers a great variety of accommodations, from luxury hotels to chic hostels and good-value apartments for rent. If you haven't been lucky enough to come across a scandalous last minute deal, we recommend you to check out the most popular booking and hotel comparison websites. This will help you find the most convenient prices, make great savings and stay within your budget.
Where to Eat
Experiencing Vienna doesn't mean to spend a fortune in its hip restaurants. You can sample the delicious Viennese cuisine even without breaking your wallet, by heading over to the city's university districts. In Neubau and Josefstadt you'll find lots of pretty low-cost eateries.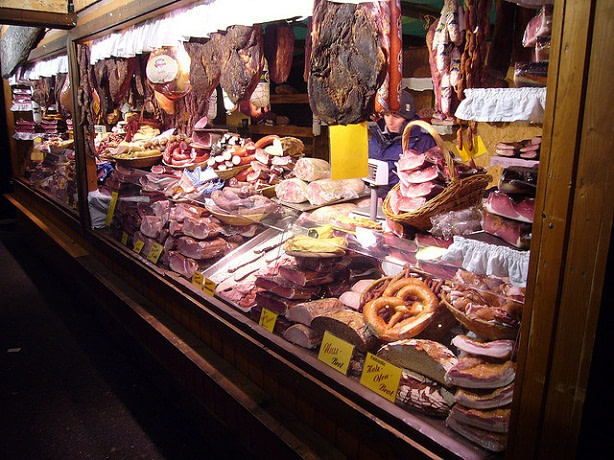 Other alternatives include the Viennese fast-food (these stands selling all kinds of traditional sausages can be found everywhere, especially in the old city center); the supermarkets, where food is relatively cheap; the traditional coffee house; the Wienerwald chain restaurant suitable for those in search of authentic Austrian food; and, of course, Vienna's amazing outdoor markets with their inviting bakery and fresh produce stalls.
If you visit Vienna in the winter, don't miss the flamboyant Christmas markets (Christkindlmarkt). Roasted chestnuts, sweet-smelling mulled wine, gingerbread, and Bratwurst are just a few delicacies available in a Viennese Weihnachtsmarkt.
What To See
No trip to Vienna is complete without a visit to the city's most famous museums and palaces. Usually, entrance is quite expensive, but with the same Vienna card you'll get discounts at more than 200 venues in town, including the Schonbrunn Palace, the Hofburg Palace or the iconic Ferris wheel (Riesenrad), featured in The Third Man movie
Not many know but Vienna prides itself with one of the world's largest tramway museums, so for only 2 Euro, visitors can admire an impressive collection of trams from different periods (from 1897 to the present), each weekend between May and October.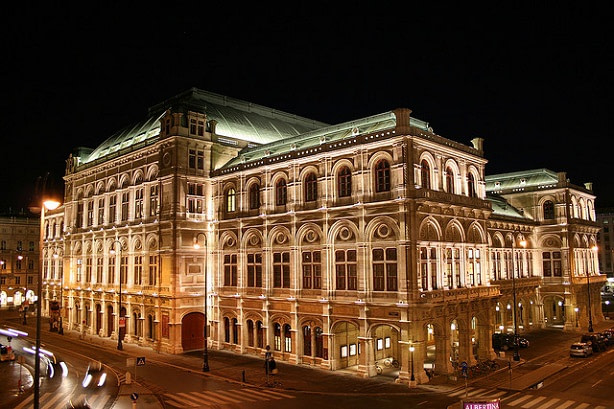 Moreover, it would be a shame to leave The City of Music without attending a concert, or at least admiring the street musicians in the charming Inner Stadt. However, for a truly amazing experience we recommend you to try the Staatsoper. You'll have the chance to see some of the world's greatest singers including the famous Vienna Philharmonic for only 3 Euro. Intrigued? Well, apparently, the expensive tickets (120 Euro) are for those who want to sit down, otherwise prices vary between 3 and 4 Euro.
Top free attractions in Vienna include the impressive St. Stephen's Cathedral (Stephansdom), the Prater (you'll have to pay for the rides, though), the Stadtpark and the Naschmarkt – the city's greatest open-air market.
Nevertheless, if you only have time to visit one thing in this lovely city, let it be the historic center. Stroll around the charming cobbled streets steeped in history, admire the overwhelming architecture and then pick a traditional coffee house, linger over a Viennese cappuccino and soak up the vibe! It will give you a glimpse of the former Viennese society, it will grant you with some gorgeous sights and it won't affect your budget too much. After all, you are in one of the most beautiful and elegant European capitals, so enjoy it!