This post contains affiliate links, which means we may receive a small commission, at no additional cost to you, if you make a purchase through these links. See our full disclosure here.
Having a travel blog is cool. And changeling. Forces you to be creative and original. And, if you're good at blogging, you can also make a living from it. In 2012, when I started Travel Away, I didn't know much about blogging or anything about how to manage a website; I didn't even know what SEO meant. Back then, I was playing around with Blogger and Tumblr. I still use Tumblr sometimes. In the meantime, Travel Away has evolved from a blog to a travel publication with several contributors.
You'll learn in this tutorial how to create a self-hosted WordPress website, how to promote it, monetize it, and how to blog.
There are plenty of articles and how-to guides that will teach you how to start a travel blog and make money out of it, and to be honest, most of them are pretty good, but here I will show you my own experience in creating this website. I'll spare you the mistakes I made and tell you exactly what you should do.
Based on my 11-year blogging experience (that's a lot in Internet years), here are my suggestions on how to create a travel blog in 4 easy steps. Let's get to it.
STEP #1: NAME YOUR BLOG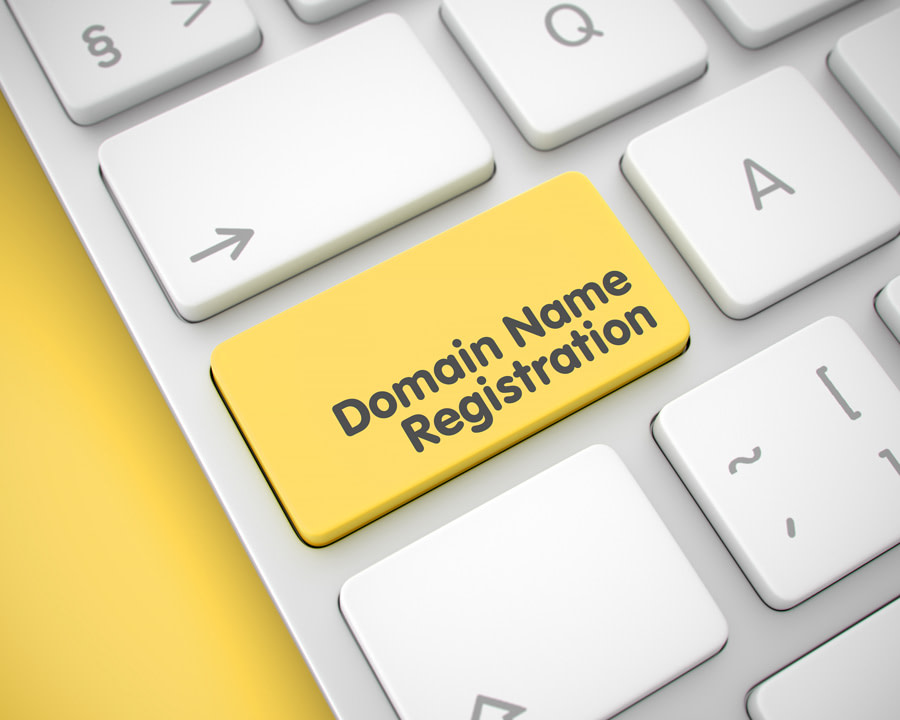 The first thing you want to do is come up with a cool name for your next big creation. I assume you've already picked a travel sub-niche that you are really passionate about. Travel is a really big industry, so whatever you decide to blog about, either hospitality, travel guides, reviews, or your own experiences, you need a good, catchy name.
Here are some tips for when choosing a domain name for your blog:
Choose a unique, short name that is easy to remember and pronounce.
Avoid clichés.
Preferably, pick something with a .com extension.
Don't use numbers or hyphens.
I wouldn't suggest using your own name, even if this is a blog. Later on, if this proves successful, you might want to develop it into a travel magazine or other type of online publication. Always think long-term.
Avoid trademark infringement – Do an extensive search for your new domain name to be certain there aren't other businesses out there with the same name.
Some would recommend using keywords in your domain name. At Travel Away, we do. This is no longer important for Google & other search engines. For example, here's the name of our Tumblr blog: Veesko. This is a made-up name. It doesn't mean anything. We just needed a short, catchy name with a .com extension – we wrote down about 30 combinations and finally ended up with Veesko. And guess what? We love it!
When you write down the combinations, make sure those domain names are available. Also, check out the social networks you want to use to see if usernames are available.
Sadly, you will soon realize that finding a short and catchy .com domain name that is available is a pain in the back 😲. This is why we had to invent Veesko. But don't feel discouraged! I am sure that a creative genius like you will find that perfect name. Or, just use a domain name generator.
I recommend Google Domains for buying the domain name. It is very easy to use. Just sign up and buy the domain you prefer.
Email will be the most important communication tool between you and your readers/business partners, so you'll need a professional email address that uses your domain name. For example, use jane@myblog.com instead of your old jane@yahoo.com. When it comes to professional business email, there's really no other choice than Google Workspace. It is basically Gmail for businesses. I won't mention here all the benefits, you can find all these on their website.
Google Workspace is easy to configure.
💡 Tip: First, buy the domain, then create your Google Workspace account. You can easily do this directly from your Google Domains dashboard, and Google Workspace will automatically do all the settings for you (including setting up the MX & CNAME records).
You now have a professional email address, and your blog has a cool name! Now let's find a host!
STEP #2: CHOOSE A RELIABLE HOSTING
Before you choose where to host the blog, you will need to know what CMS (Content Management System) to use for blogging. When it comes to creating a blog, or even a more complex website, the best choice is WordPress (self-hosted). There's a reason why this is the most popular CMS in the world and why so many brands use it – from Vogue and The New Yorker to The White House and Sweden's Official Site.
If you need more convincing, here are the 10 best reasons why you should choose WordPress over any other blogging platform:
It's completely free and open-source.
It's the fastest-growing CMS, powering more than 43% of all the websites on the Internet.
Flexible and highly customizable – Plenty of plugins and themes that will help you create any type of blog/website.
Easy to use.
SEO-friendly, to say the least. I think Google has a crush on WordPress 😍.
Safe and secure out of the box.
Strong integration; plays well with many popular 3rd-party platforms.
Automatic updates.
Best blogging platform in the business, hands down. Ask anyone.
We use it. Well, we've made it so far, didn't we?
The best advice I could offer any blogger at the start of their road into this business is to choose a reliable hosting company. It's the most important step in this entire process. I can't stress enough how crucial this is for the health of your website – security, backups in case something goes wrong, speed …oh, speed! – Did you know that most readers will leave your blog if it doesn't load in less than 4 seconds?
I will not bore you here with all the details of my previous experiences with many hosting companies, and I will not do a comparison here; there are way too many articles on this subject. Over the years, I had to switch hosting several times; trust me, it's the last thing you want to do – it's not fun at all to migrate your entire website to another hosting. Don't make the same mistake I did, and choose the best option right from the start.
This is my recommendation: Kinsta.
Kinsta is the best choice for managed WordPress hosting. At this moment, this is the only hosting company I would recommend to any kind of online business, startup blog, or complex news website. It is also what we are using here at Travel Away, and we are very happy with it.
WordPress + Kinsta = 💗💗💗
Even if your blog is new and has a low traffic volume, I would still suggest Kinsta. You can start with their lowest plan (35 USD/month) and upgrade as your blog receives more traffic.
I wish I could tell you some negative things about this company to balance the pros and cons a little, but there aren't any I can think of right now. For our publication, this fits like a glove. Here's a link to their plans so you can have a better idea.
Why choose Kinsta over any other managed WordPress hosting company:
It's incredibly fast – It uses Google's private fiber network (Google Cloud Platform) + other tools for even more speed (CDN, premium DNS, four types of caching, SSD storage).
Built for WordPress.
25 Google Cloud data center locations to choose from.
Ridiculously easy to use.
Very fast support provided by WordPress experts.
The one-click installer will have your WordPress site ready in seconds.
Secure – Daily automatic backups, free SSL, DDoS scanning, hardware firewalls, free hack repair and malware removal, and self-healing technology, to name a few.
The coolest and most easy to use dashboard I've ever seen.
Next-generation infrastructure – The best technology for your WordPress site.
One-click staging environment, where you can test themes, plugins, or any other modifications to your website before going live.
Very useful analytics reports.
Has a cool name 😉
Installing WordPress on a new site in Kinsta is easy peasy. You will have your new blog ready to use in just a few seconds. Just follow these steps.
💡 Tip: Choose a server location closer to where the visitors from your blog are going to be. For example, if you expect most of your website's visitors to come from California, then choose the Los Angeles, California (us-west2) data center. This will make your blog load even faster.
Here are some extra tips to keep in mind when you start your brand new WordPress blog with Kinsta:
Use the free SSL certificate.
Make sure you use Force HTTPS.
Enable site cache.
For an even faster website, enable Kinsta CDN. Each starter plan comes with free 100GB CDN bandwidth. Once you reach this limit, they will charge you $0.10 USD for each additional GB of CDN bandwidth. It's worth it.
Use Kinsta's free premium DNS service.
You now have a blog. Let's make it look cool!
STEP #3: DESIGN THE MASTERPIECE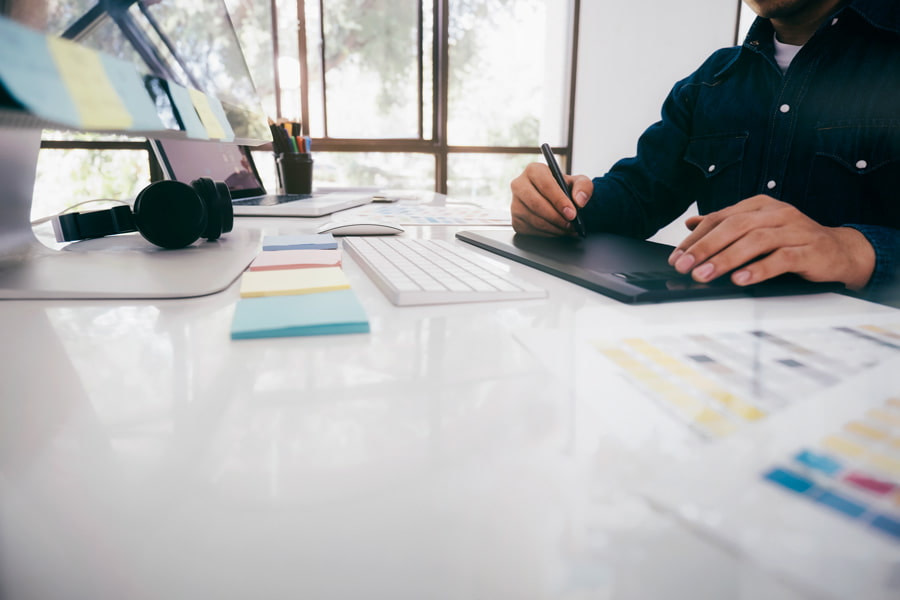 Once you've signed up for hosting and have your WordPress install ready, it's time to start designing the blog. First of all, you need to install a new theme. As a marketplace for WordPress themes, I recommend ThemeForest.
There are plenty of themes on ThemeForest you can choose from for your new travel blog. To make things easier for you, we went ahead and chose some for you that we think will look well on a brand-new travel blog:
Overall, it depends on your preferences, but I would suggest a lighter theme, something that loads very fast.
If you don't find what you are looking for on ThemeForest, you can also check out StudioPress and CreativeMarket – another premium marketplaces for high-quality WordPress themes.
Once you buy the theme, just download it, upload it to your WordPress>Appearance>Themes section, and install it.
💡 Tip: If you choose a more complex theme, for example, one that uses a page builder, keep things minimal. You don't want to load too many elements on a page. The most important thing is the content; When you design the blog, resist adding pop-ups or sounds – this might disturb your readers; Make the content easy to read by picking a large font size; Use big images; Let users reach your content very easily.
Make sure the blog has at least the following pages: About, Contact, Terms & Conditions, and Privacy Policy.
I'll trust you will do a hell of a job customizing the design of your new theme. Once your blog is live and kicking, send me the link; I'd love to check it out.
The one thing I haven't mentioned here is branding. That's because I am trying to keep this post as short as possible. You will need a logo. My suggestion is to keep the logo minimal, maybe a monogram logo, or even better, a wordmark. A simple tool you can use to create your logo is Canva. You will also need Canva to edit the photos for your blog and social media posts, so this is another tool worth investing in.
Once you've finished designing the blog, go through all the settings in your WordPress dashboard and configure them accordingly. Here's a good tutorial for this.
Next, let's install some plugins. Here are the essential ones:
When using Kinsta, you won't need a cache plugin like W3 Total Cache, for example. Kinsta has a built-in caching plugin that will make your blog load fast.
Another important aspect to consider is the privacy laws you need to comply with. Even if you are based in a different country, you need to make your blog compliant with international laws and regulations like the ePrivacy Directive (Cookie Law), General Data Protection Regulation (GDPR), or The California Online Privacy Protection Act (CalOPPA). For example, even if you are based in the US, you will still need consent from your European readers before storing cookies under the GDPR law.
To ensure you stay on the safe side, here's my recommendation for a complete solution: Iubenda.
Iubenda is really easy to use and offers a complete set of compliance solutions for your blog, from generating your must-have Terms & Conditions / Privacy / Cookie Policy pages to collecting GDPR consent, document opt-ins, and CCPA opt-outs. Their Cooking Solution allows you to display a fully customizable cookie banner, collect cookie and Google personalized ads consent, and more.
I've been using this tool for the past couple of years, and I can tell you that their team of international lawyers is really well-informed. They keep track of all major legislation and will notify you of everything new that you need to know about. You just relax and keep blogging safely.
All set up. You can start writing now!
STEP #4: START BLOGGING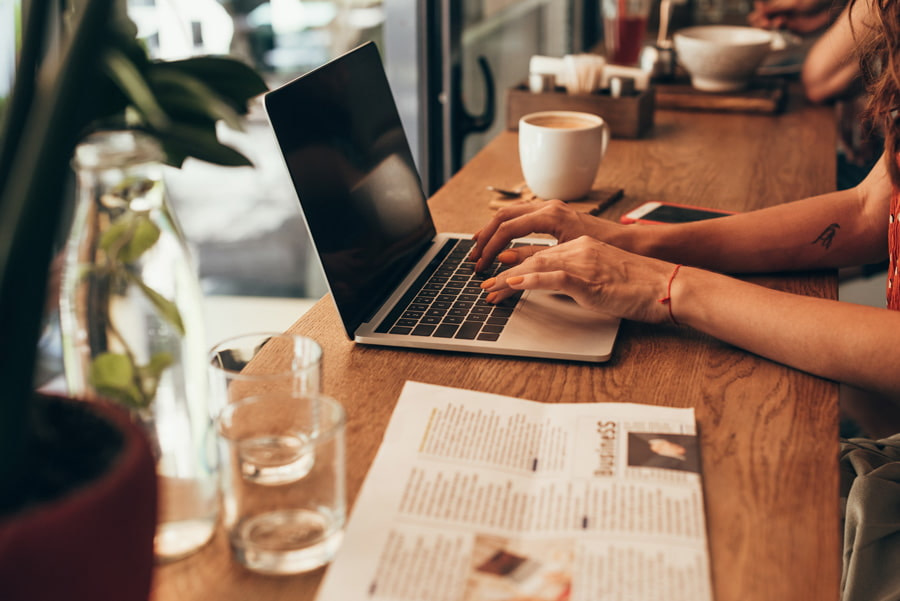 Once your blog is ready, start writing. SEO will be one of the most important things you will need to take into account when writing a new post. This is what will make the difference between you and your competitors. You cannot excel at this without a good all-in-one SEO analysis tool.
Meet Ahrefs. Here are some of the most important things you can do with it:
Research keywords for your content.
Monitor your Google rankings on desktop & mobile.
Keep an eye on how your competitors are doing.
Perform an exhaustive site audit.
Find & analyze the most popular articles on any topic.
Receive email alerts for new keywords, new & lost backlinks, or brand mentions.
Ahrefs is an easy-to-use software with a pretty cool and modern interface and plenty of tutorials, so you can master this tool like an SEO expert.
Besides Ahrefs, you should also be using Google Search Console – a free SEO tool that will help you monitor your blog's presence in Google Search results.
I won't get into many details about the content of your blog, I assume you already have that all figured out. But, in case you haven't, here are some suggestions on what you could start blogging about:
Your location – Write stories and travel guides about your city.
If you traveled extensively, write about your past experiences so others can learn from them.
Review restaurants, bars, cafés, and tourist attractions.
Photo stories.
Travel photography.
Travel journalism.
A more general travel magazine with travel advice, topical posts, round-up articles (listicles), personal stories, interviews, how-to guides, and personal travel essays.
If you are always on the road, share that experience with your readers.
Or pick a theme (budget, adventure, luxury travel…) and blog about it.
I suggest you read this piece about how to design your blog posts to engage more readers.
💡 Tip: No matter what stories you choose to tell the world, be creative and original! Remember, travel blogging is a highly saturated niche, so you need to come up with new and better stuff. Don't do what everyone else is doing, or if you do it, do it better!
🥂 Congratulations! You now have a live blog! Take out that cava and sip one! Enjoy it! Visualize your success!
---
How to Promote Your Blog
Create a newsletter so people can subscribe and be notified of all new posts. MailChimp is a pretty good choice.
You don't need to be present on all social media networks. Pick some you know you will have time to manage properly and be active. My suggestions: Twitter, Facebook, Pinterest, and Instagram.
Create a Flipboard magazine for your blog and flip your posts every time you publish something new.
Add your blog URL to your email signature.
Comment on other blogs. Be careful here, don't be spammy! Only leave comments that are useful for other readers.
Write guest posts on other publications and ask them if they can add your blog link in the bio.
Here's a good tutorial from Neil Patel on effective content promotion.
How to Make Money from Your Blog
If you want to make a living from blogging, then you need to know how to monetize your website properly. I know many full-time bloggers making 5 or even 6 figures monthly. They didn't get there easily, it took years of hard work and many try-and-fail experiments.
For any of the options below to really work, you will need a decent amount of traffic, so start the monetization process after you have established your blog.
Affiliate Marketing – The best monetization option and the one that will bring you the most revenue. I recommend starting with Skimlinks and Amazon Affiliates. Amazon has a good conversion rate, and Skimlinks is perfect for beginners – it lets you turn all the links on your website into affiliate links (more info on their website). Other affiliate marketing platforms you can join are Shareasale and AWIN.
AdSense – If you want to serve ads on your blog, Google AdSense is the best ad network, hands down. And with the highest payout. To be certain your application doesn't get rejected, make sure that your blog is a few months old, you have published at least 20 original posts, and your site has the following pages: About, Contact, and Privacy Policy.
Banner ads – Not as effective or profitable as Adsense, but a good alternative. If you need to monetize the blog right away, you can start selling ad space directly to advertisers until your blog is a bit older and you can safely apply for an AdSense account.
Sponsored posts – This could be anything from a sponsored review to a paid product announcement. Be careful here, you don't want to accept too many. And make sure to label them as sponsored; you need to be transparent with your readers.
Sponsored trips – Getting paid to travel the world. This one sounds like a dream come true. Just make sure your blog is cool enough, original, looks professional, has an engaged audience (easy, right?), and the sponsors will come. Or, you can reach out to them. Prepare a media kit with all the information about you and your blog before pitching for a sponsored trip.
💡 Tip: Consider running ads once you get at least 1,000 daily visitors on your blog, otherwise, it's not really worth it! Until then, you should only stick to Skimlinks.
Blogging Tips for Beginners
● If you want to have a successful blog, go big from the start! Don't do the mistakes I made – For the first 2 years, I used to blog on Blogger, then I had to move all my content over to WordPress; Over the years, I had to switch hosting several times. So, if you're thinking about how to start a blog for free – don't!
● Sign up for a blogging course. Here are some recommendations: Blogging Masterclass, Powerful Storytelling Today: Strategies for Crafting Great Content, Content Marketing: Blogging for Growth, Viral Blogging 101.
● Get familiar with all the tools you use for blogging. Learn more about WordPress, Kinsta, Yoast, Ahfres, Iubenda, Canva… all the tools I mentioned here have plenty of resource information on their websites. Read all of that and learn how to properly use them in your favor.
● Don't let yourself be discouraged if things will not go as you hoped for right from the start! Maybe it will be hard for a while; just resist! Whatever your stories are, there are people out there who want to read them. I am one of them.
● Read this: 20 Actionable Blogging Tips for Beginners.
● Always improve your writing skills, master your niche, don't be lazy, do proper research before writing a piece, post at least one piece per week, write about what you love, know your audience, publish original stories, connect with other bloggers, learn how to take good photos, spend 50% of your time writing (the rest promoting)… This pretty much covers it – now go and become that successful blogger you've always wanted to be.
---
Final Words, I Promise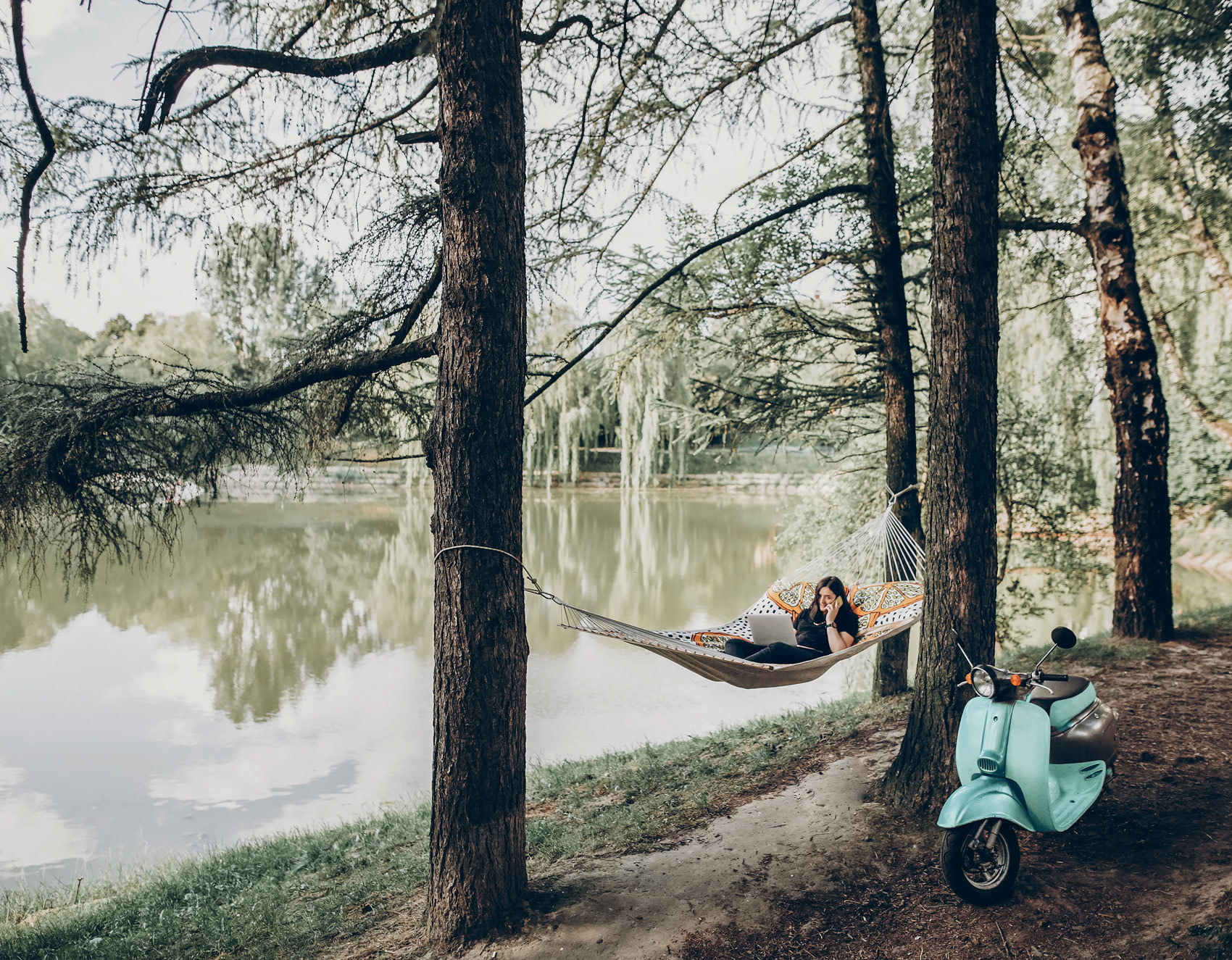 Starting a blog in 2023 is much easier than 15 years ago! Thankfully, these days the mighty Internet offers us everything we need to run a successful blog. Now, anyone can create a professional website in a few hours; you don't need to hire an agency that will cost you an arm and a leg. You can do it, too! Educate yourself, it's not hard.
You can use this tutorial to create any type of website, it doesn't have to be a travel blog; you can pick any niche – DIY, health, food, beauty, recipes, sports, photography, fashion, music, design, gaming, news. What you've read so far is my experience in creating this travel publication, and hopefully, you will find it useful in creating your own website.
Sure, you're going to have some bumps in the road ahead, but don't worry! It's only normal when you start something for the first time. Make sure you do your research properly, and, if you have any questions, feel free to drop them below, I will do my best to answer all of them.
Oh, and don't forget to send me your new blogs; I would love to check them out!
💻 Keep blogging! Make the Internet a better place.