This post contains affiliate links, which means we may receive a small commission, at no additional cost to you, if you make a purchase through these links. See our full disclosure here.
While nearly everyone knows at least a few people who love to travel, you may also know one whose Instagram is chock-full of their most memorable international meals. No doubt they're a foodie, and if you're looking for the perfect gift that inspires both their wanderlust and their palate, look no further than our curated list of the best gifts for foodie travelers in 2023.
Tinggly Taste the World Gift Box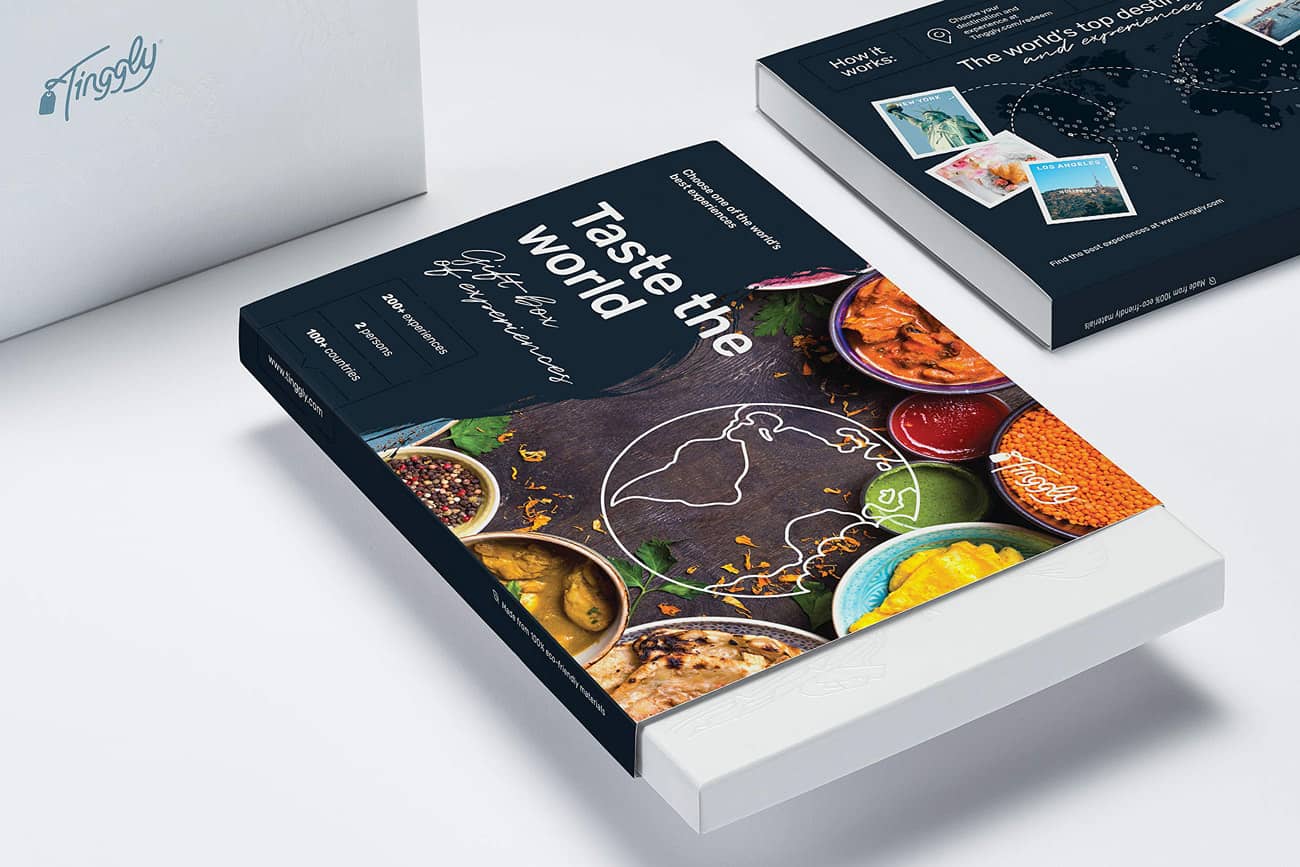 The Taste the World Gift Box from Tinggly will be a welcome surprise for the nomad who has everything. While you could risk it and get them something they'll inevitably have to leave at home when they're headed out on the road, why not give them a culinary experience they'll treasure forever?
All you have to do is purchase the gift – which can either come as a gift box or be delivered digitally – and they can choose the excursion that intrigues them the most from Tinggly's selection. It never expires, so even if they're on hiatus from traveling the wide world, they'll be able to use it whenever they're ready.
W&P Cocktail Kits
A properly made cocktail could delight anyone, but they're even more tempting to your foodie friends. But not everywhere has refined cocktail culture, so make sure your bestie is always prepared with a Cocktail Kit from W&P so they can enjoy a proper dram even when they're in the middle of nowhere. While they're all BYOB (and glass), the key ingredients and all the necessary tools to make two cocktails are included in each kit.
Bokksu Snack Box Gift Subscription
Everyone loves snacks, but Japanophiles know that the best ones come from the land of the rising sun. If you have a friend pining over their time in Japan, the Bokksu Snack Box Gift Subscription is the perfect way to deliver a curated selection of the nation's tastiest and most unique snacks.
They will arrive once a month for as long as the subscription lasts, which you'll choose at purchase. From there, Bokksu will do the rest to ensure that your favorite gaijin or Japanese expat gets their goodies.
Traveling Bar Cart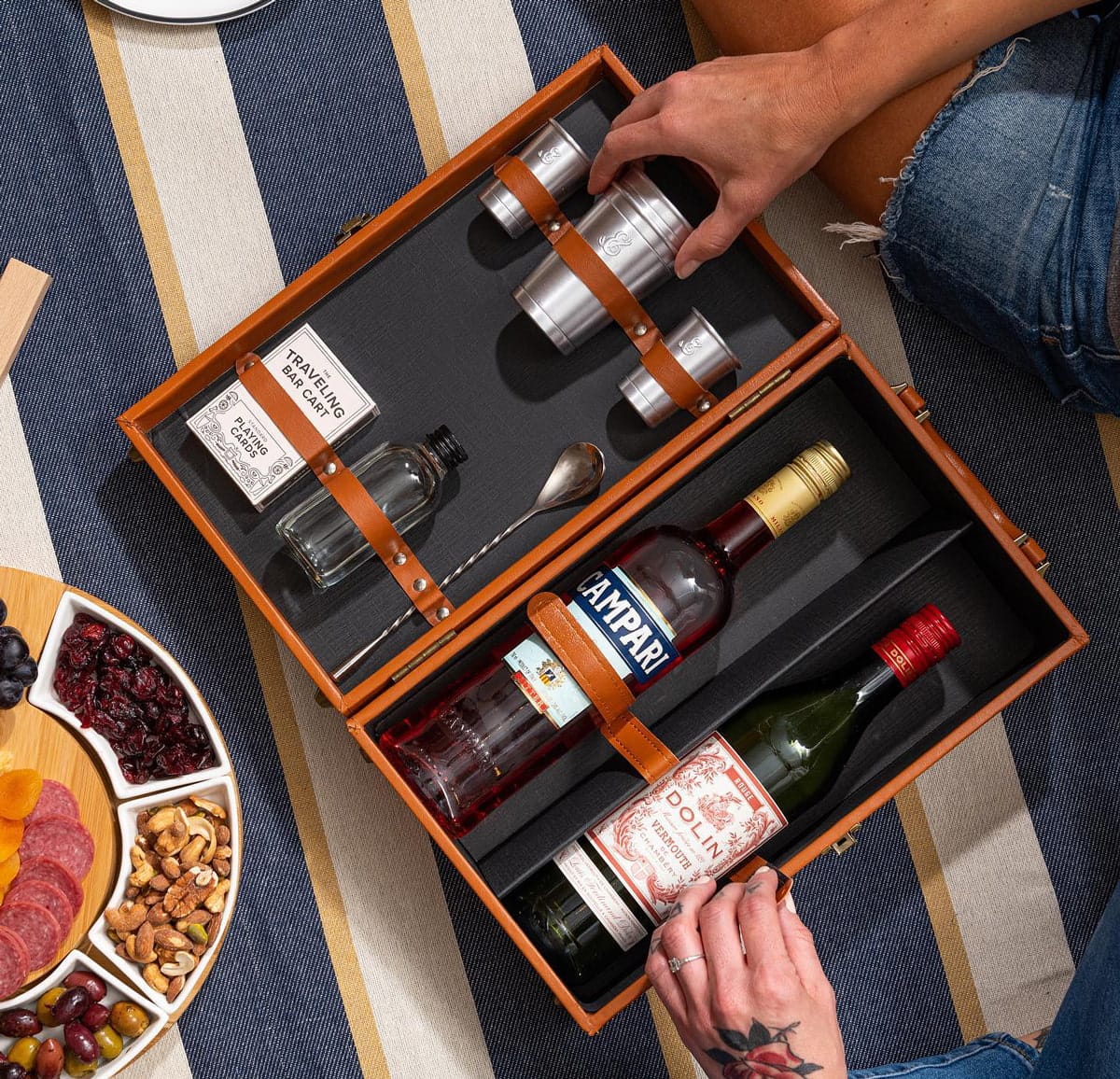 While casual cocktail lovers wouldn't fret about leaving their bar tools at home when they're away on holiday, obsessed mixologists will delight in the Traveling Bar Cart from Uncommon Goods so their craft can accompany them anywhere.
Designed to look like a small vintage suitcase, this cleverly organized kit comes with all the most necessary bar tools to make a cocktail anywhere there's booze and glassware available. There's even room to stash two 750ml bottles, so they'll always be prepared.
Whiskey Leatherworks Clark Fork Copper Flask
While nomads are known for being up for anything, some know what they like and stick to it. If you're shopping for someone who trends towards the latter, Whiskey Leatherworks' Clark Fork Copper Flask is the perfect accessory to ensure that they're always prepared with their favorite tipple no matter where they end up. This copper-coated stainless steel flask is wrapped in premium Horween leather, durable enough to accompany an intrepid traveler anywhere.
James Hells Canyon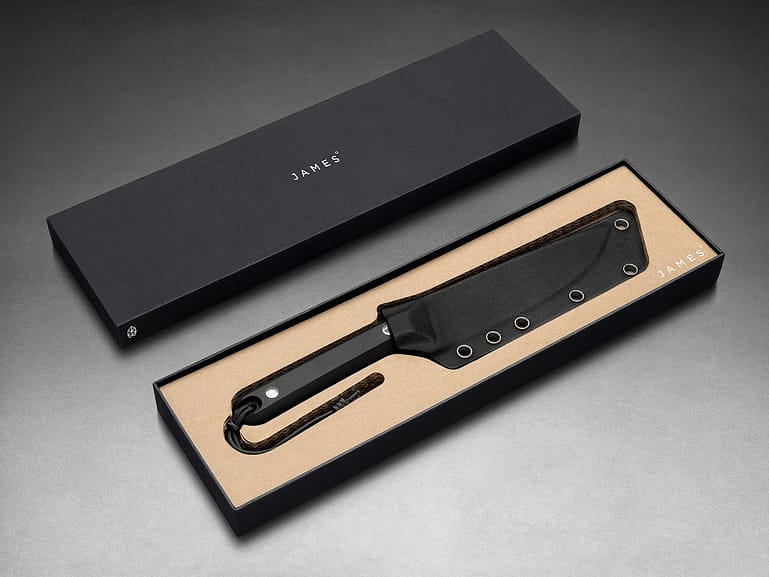 An updated version of the brand's first foray into creating the perfect fixed-blade backcountry knife, James' Hells Canyon is the ideal gift for any foodie who still likes to go all out when they're in the great outdoors. It's designed from resilient materials in a much easier size to take out on the trail, and despite its blade being several inches shorter than a traditional chef's knife, it is shaped – and it acts – just like one. It's just the accessory they need to make a fantastic supper around a campfire.
Chilli No. 5 Chilli Sauces Gift Set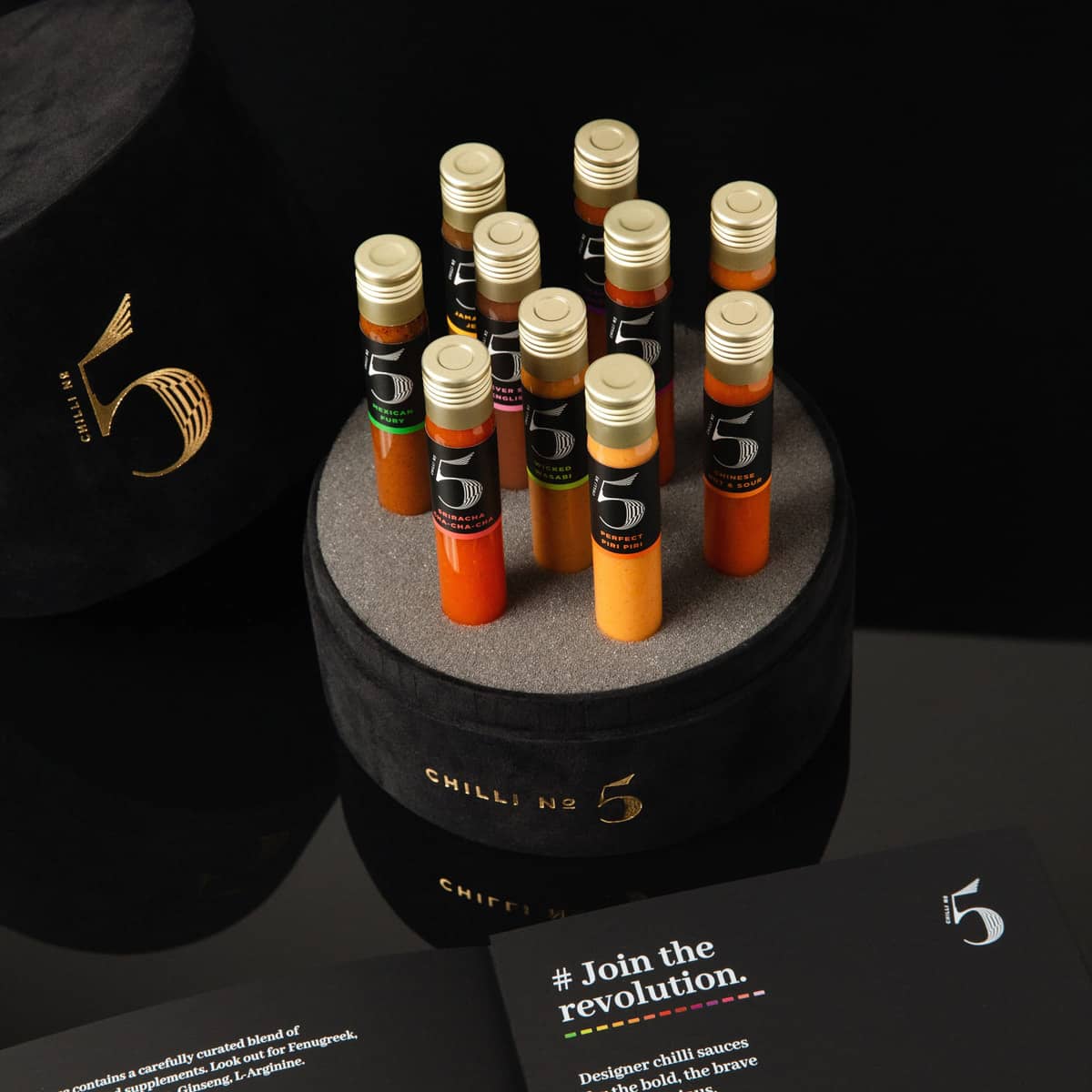 Featuring ten bottles of internationally inspired hot sauces, the Chilli Sauces Gift Set by Chilli No. 5 is bound to impress any hot sauce collector, especially one who loves to sample new ones during their travels.
With sauces inspired by the iconic condiments of countries like Mexico, Japan, and South Africa, just to name a few, there may even be one or two they've never tried. Chilli No. 5 packages them in a beautiful display box to create the best gifts for foodie travelers who need to keep it spicy.
GrowlerWerks Keep-It-Carbonated Growler To Go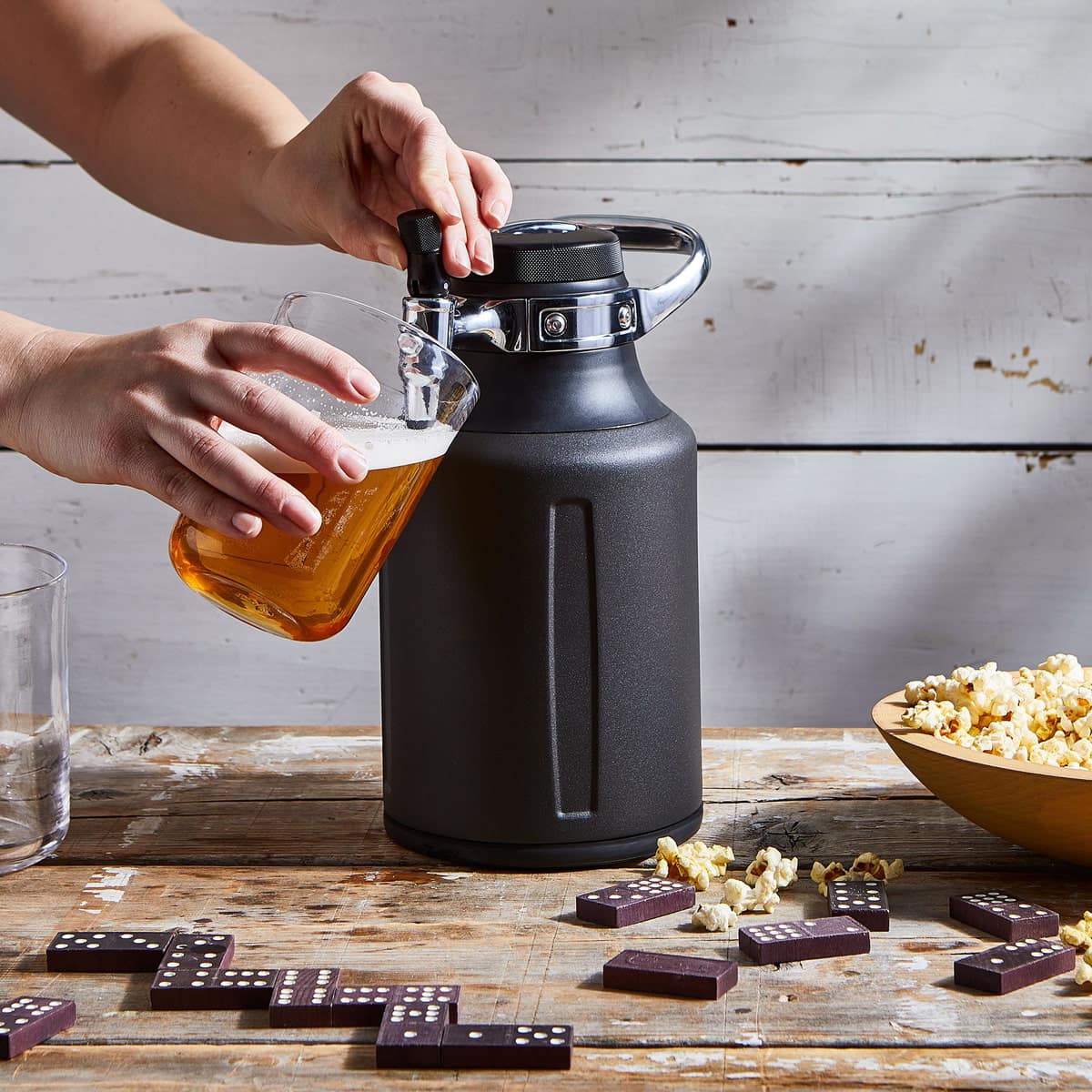 While most glass growlers are only designed to make the short trip home from the package store, for those with a long journey ahead, the Keep-It-Carbonated Growler To Go from GrowlerWerks will keep even the sparkliest beers carbonated for up to two weeks.
It uses a specially designed lid to not only create a super tight seal on the bottle but also the ability to inject the contents of a CO2 cartridge inside to pressurize it. This is the perfect gift for road trippers and van lifers who love to stop at new tap rooms along the way.
VSSL Essentials Catch and Cook Kit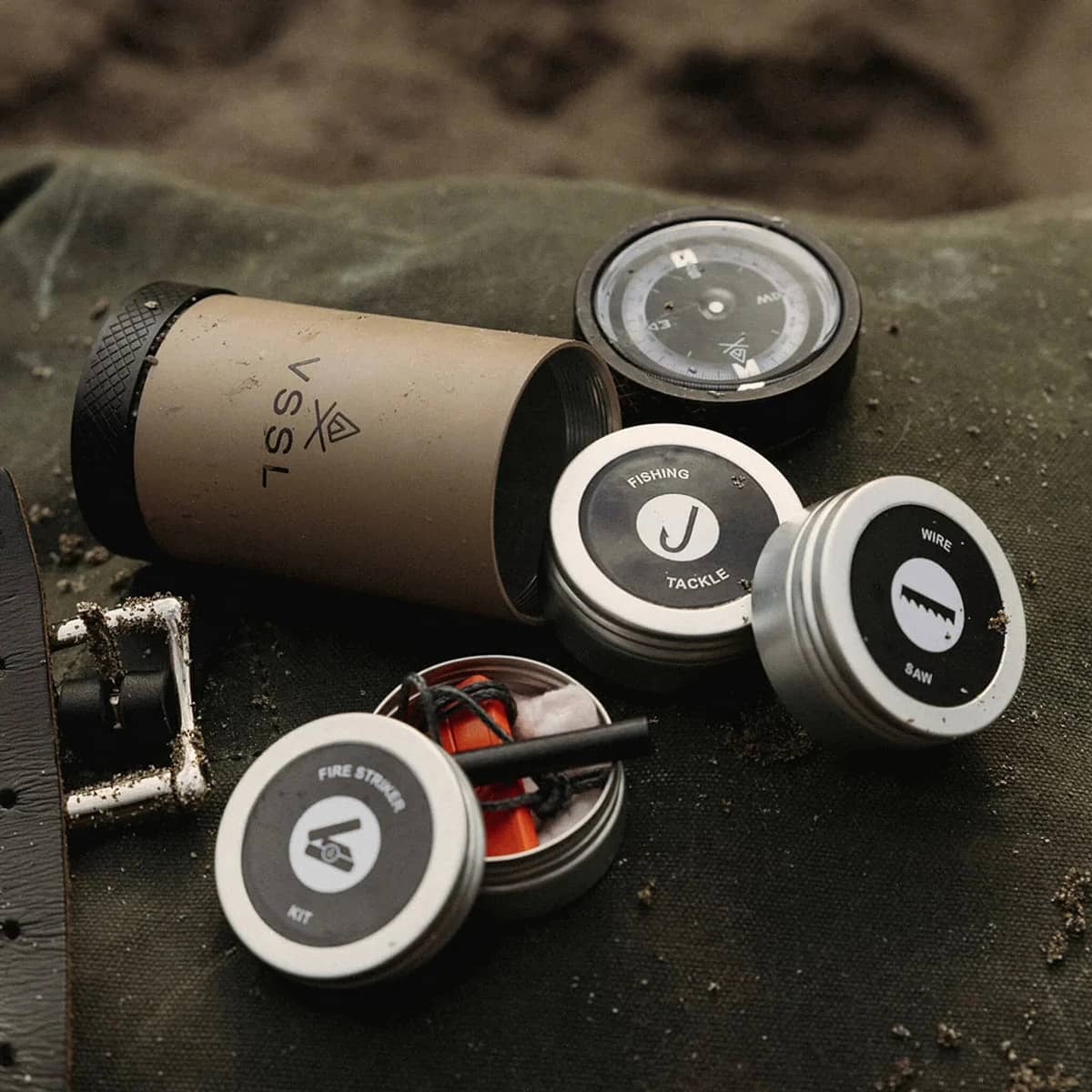 If you have a friend who wants to try fishing or who's an experienced angler that wants to try out their skills in the backcountry, the Catch and Cook Kit from VSSL's Essentials line provides all the little things they'll need aside from the pole in a single, waterproof, floating container.
The container itself is engineered to withstand whatever the world sends its way, and it contains items to string a pole, bait a fish, and even cut the wood and start the fire to cook up the catch of the day for supper. If you're feeling extra generous, you can pick up a few refills of the consumables included to go with your gift, so they won't have to re-up for a while.
Portugal, The Cookbook by Leandro Carreira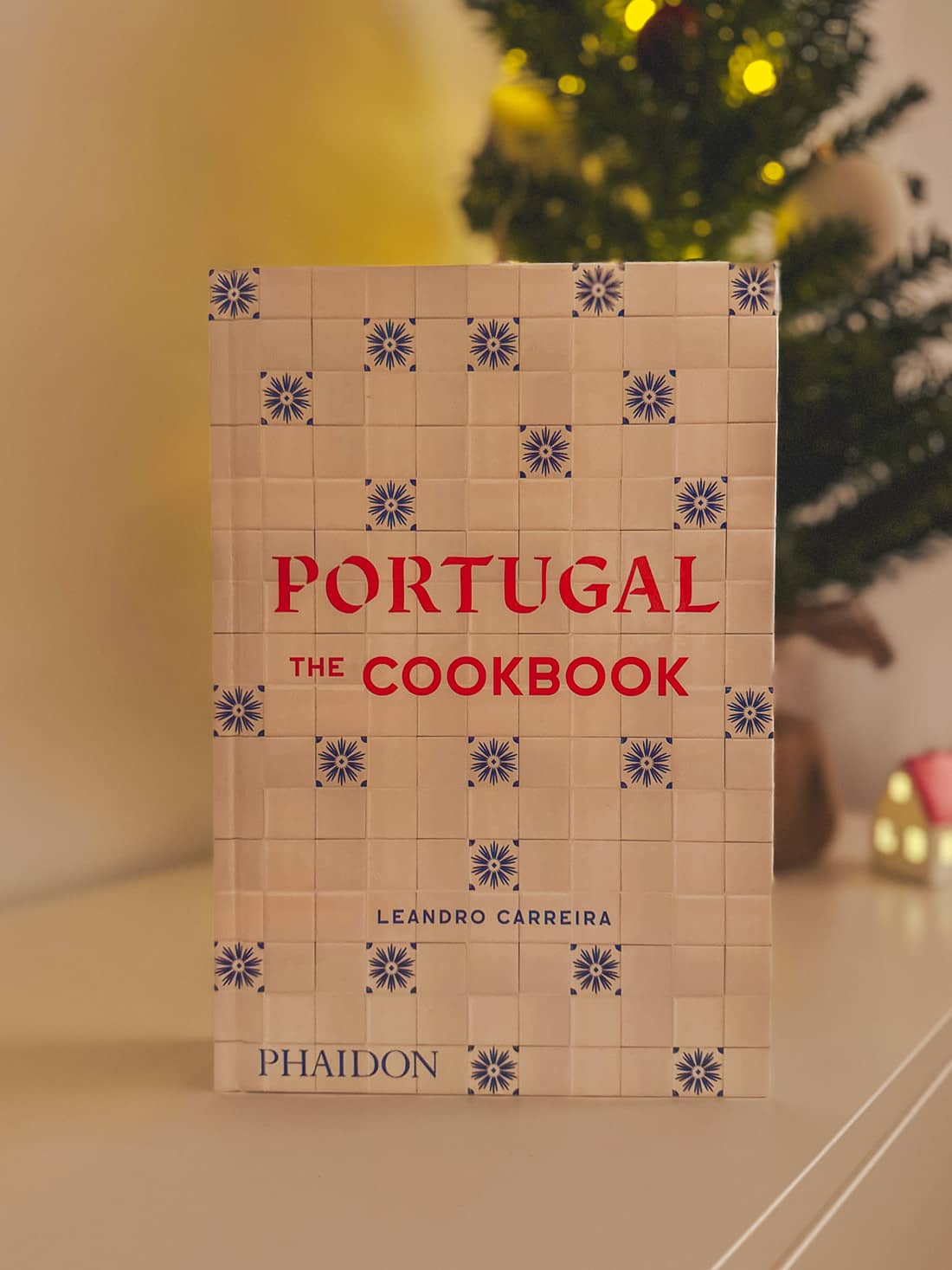 It's a common trope that folks return from Portugal feeling forever changed, no matter how brief their visit. While it's become a running joke, there's definitely some truth to it, with Portuguese food being just one of the cultural mainstays that render the nation so singularly alluring.
While you may want to gift the traveler in your life a trip back to the Iberian Coast, that's unfortunately out of most people's means. Instead, get your favorite wannabe Lusitano Portugal, The Cookbook by Leandro Carreira. The recipes inside will not literally transport them back to Lisbon, but they will render them able to fill their own kitchen with the aromas and flavors of the nation's diverse and delicious culinary history.
Yeti Hopper M20 Soft Backpack Cooler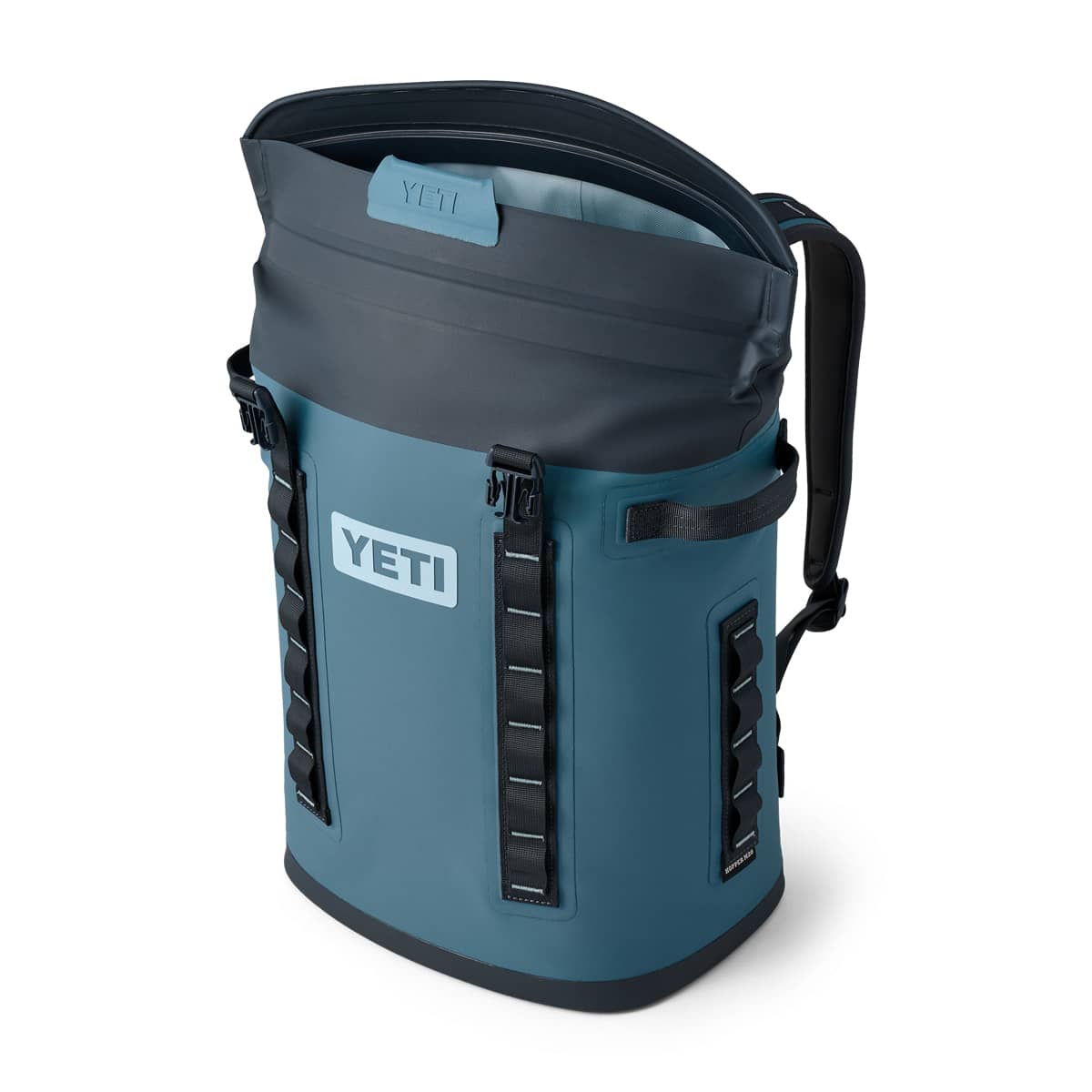 The perfect gift for hikers who wouldn't dare venture into the wild without a few celebratory beers for the trail's end, the M20 Soft Backpack Cooler by Yeti is designed to keep your drinks cold and keep the wearer comfortable during even the most strenuous adventures.
It can carry up to 22 pounds of ice or a case and a half of already chilled beer. It's completely waterproof and can withstand submerging. It even floats if there's enough air left inside to create adequate buoyancy, which means it's also great for rafters, boaters, or just for someone who may have to navigate a tricky river crossing on foot.
Eat2Explore Gift a Country Culinary Kit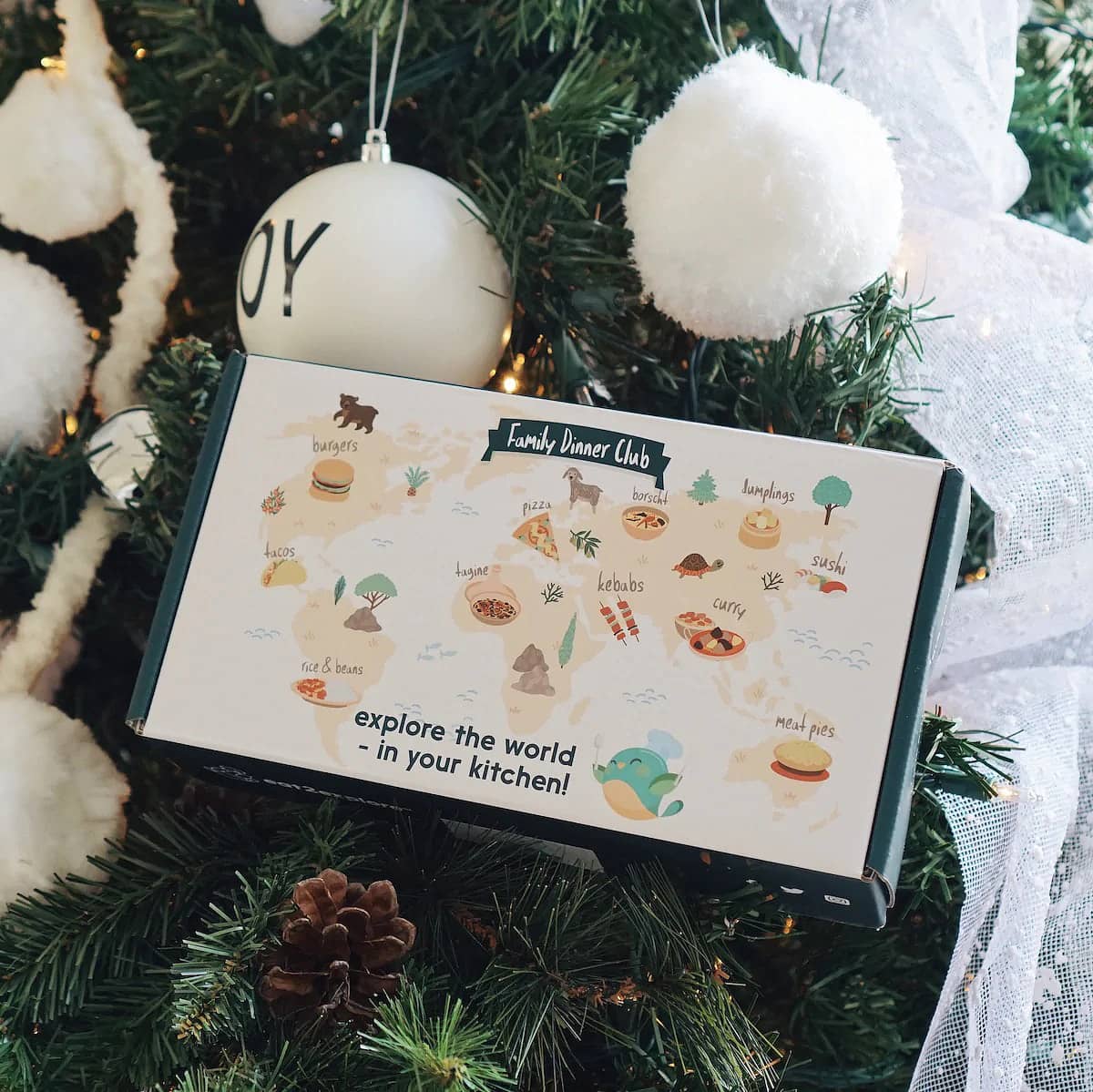 Picking the best gifts for foodies can be challenging, but having a little foodie on your hands can make it feel impossible. Thankfully, Eat2Explore's Gift a Country Culinary Kit is an excellent gift for developing young chefs who would love to learn more about a nation's cuisine.
Each kit has recipe cards, activity sheets, essential spices and herbs they'll need for their creations, and an "Explorer Guide" that gives them a brief overview of the country or region. The best part is that parents get to enjoy the activity with their kids, making it one of the best Christmas gifts for foodies who are kids, though Eat2Explore suggests they be at least five.
Betterday Studio Personalised Recipe Book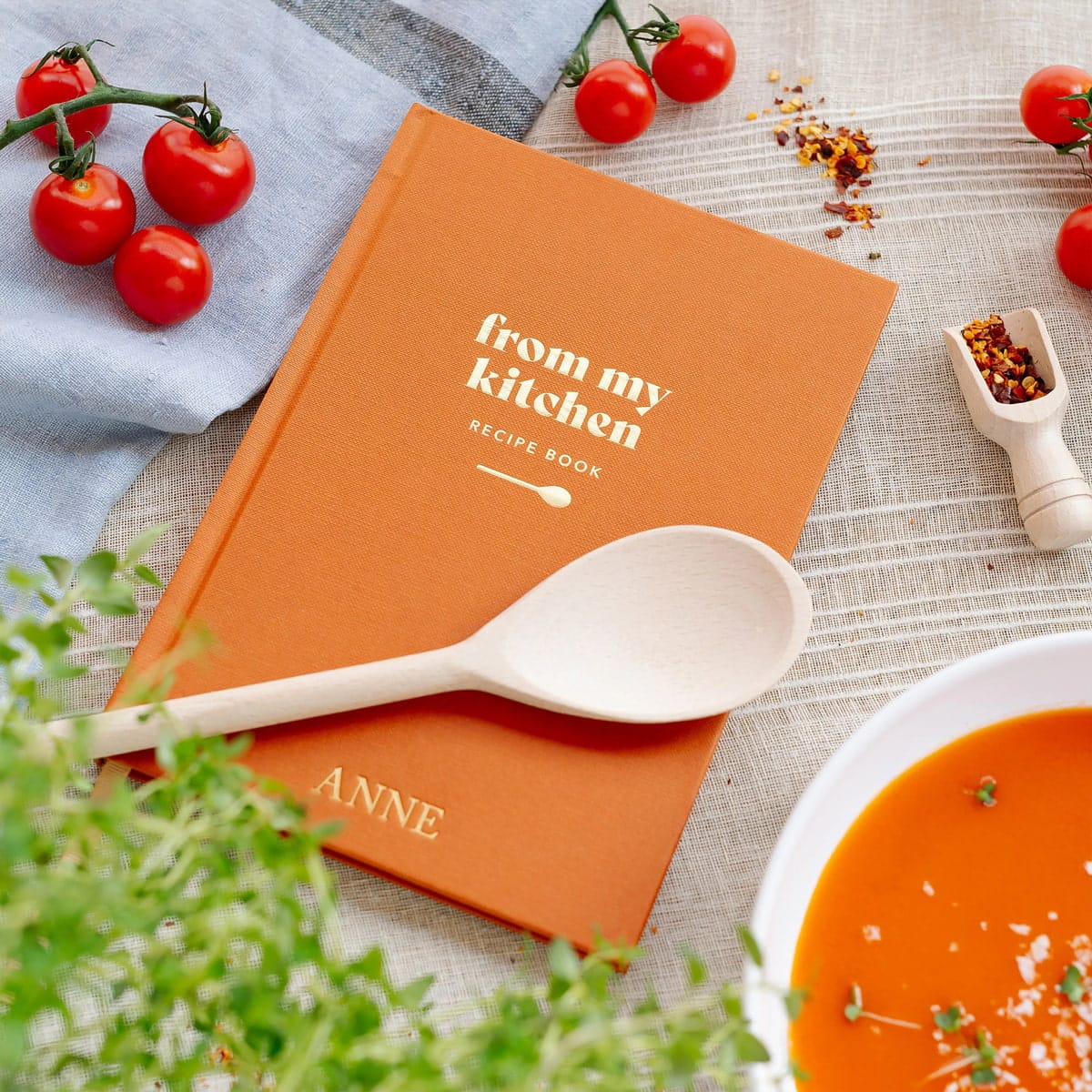 Home chefs are prone to experimenting in the kitchen, but a traveling foodie will also be experimenting with new skills on the road. To help them record all of their favorite recipes that they pick up along the way, get them a Personalised Recipe Book from Betterday Studio so they'll have a permanent account of everything they've learned abroad, even when memory fails.
The coolest part is that you can customize the cover with their name or initials in beautiful gold embossing so it will remain a cherished collection of memories they'll never want to part with.
Fellow Carter Move Mug and 360° Sip Lid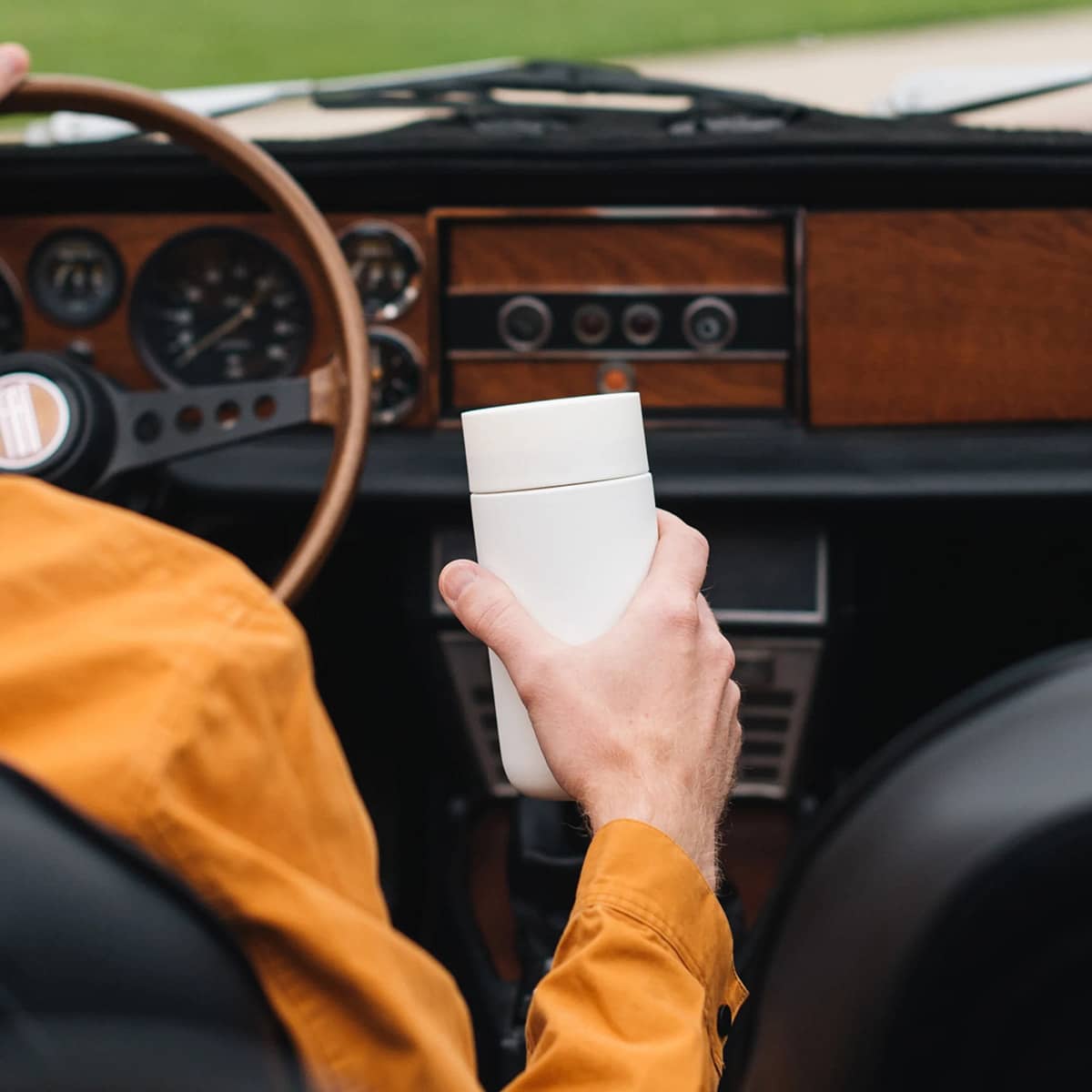 An updated version of a tried and true design, the new iteration of Fellow's Move Mug including the 360° Sip Lid is bound to be a game changer for the coffee junkies you know.
This insulated, ceramic-lined, stainless steel mug is already one of the best in its class. Still, the truly spectacular part is the revolutionary lid that they can open up enough to allow the delicious aromas to reach their nose and sip from any angle. When they're ready to hop in the car, the splash umbrella snaps securely into the top, rendering it completely spillproof, even when tossed in a backpack or daypack. While the TSA might make them dump the contents, they'll never spill on accident. You can even have it personalized for them to make it a super special gift.
Aplat Tote Vin One
While travelers of all kinds rarely have extra space in their luggage, it'll be easy for them to find room for Aplat Tote Vin One, a bag that's specifically designed to take a bottle of wine on a picnic. This bag packs up tiny but is gusseted, so it unfolds to reveal a space big enough for a 750ml bottle of wine, two stemless wine glasses, a wine key, and some snacks. This is one of the best gifts for foodie travelers who love to dine al fresco.