Spread over four levels on charming Flinders Lane, the 2,000 square-meter Garden State Hotel is the largest pub in Melbourne.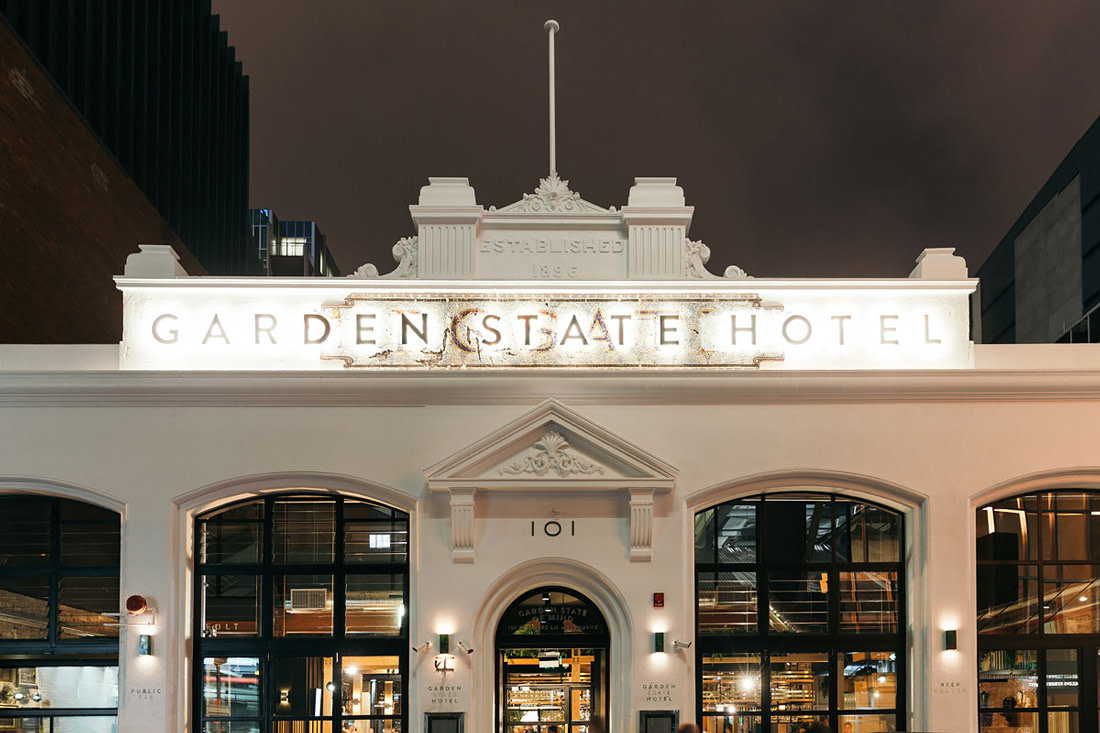 Aussie hospitality group Sand Hill Road couldn't come up with a better location for their extremely ambitious venture than Flinders Lane. Home to some of the best and most inventive restaurants in the country, this corner of Melbourne CBD is a gourmet's paradise.
Built on the site of a former textile mill, Garden State Hotel has a capacity of 840 guests and offers a variety of experiences under one roof. Melbourne-based Technē Architects are responsible for the pub's stunning design, which preserves many of the building's Victorian era features while tastefully incorporating new, innovative elements.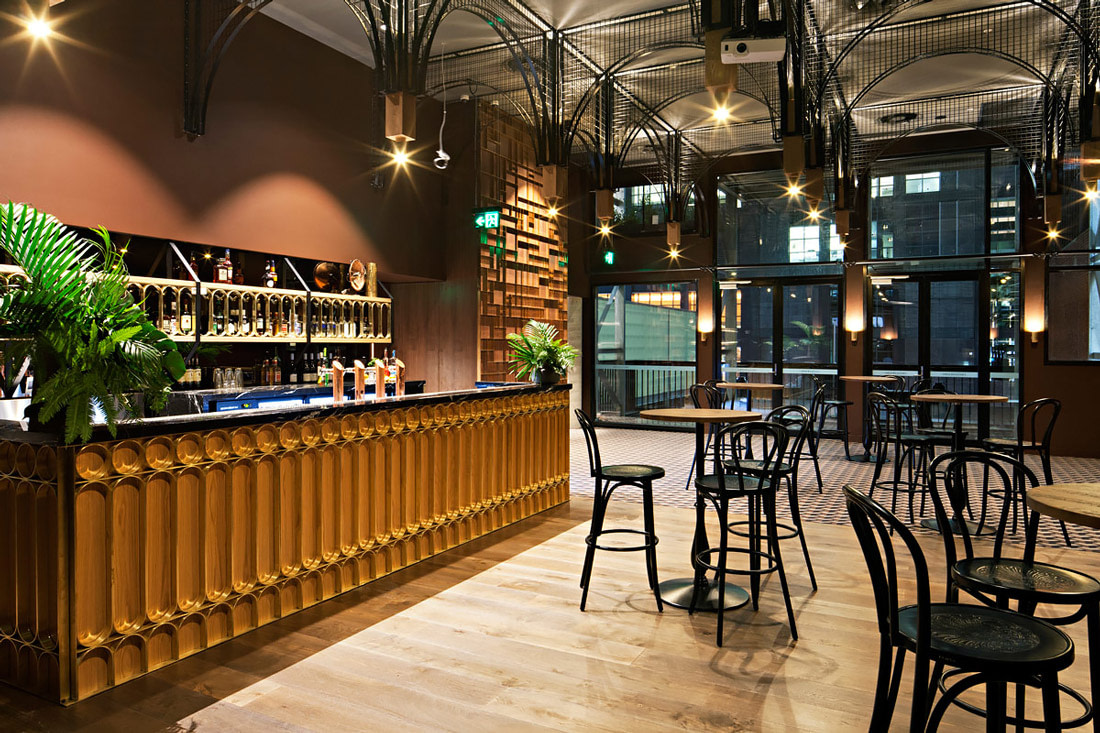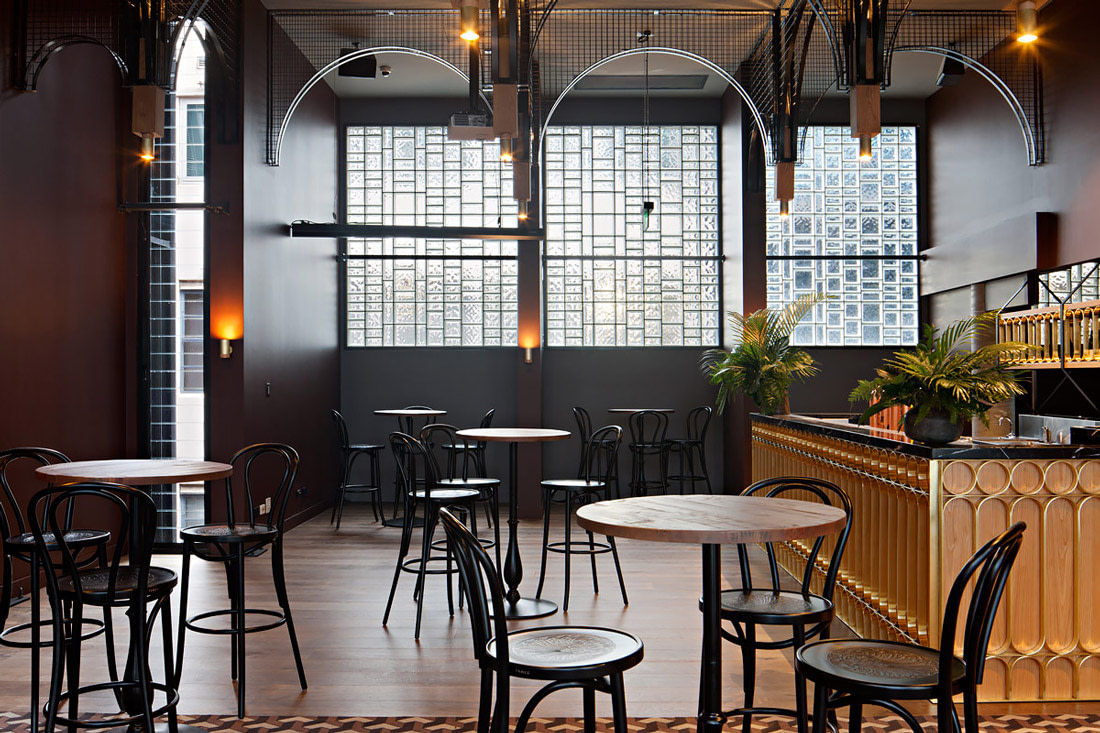 The heart and soul of the venue is the sprawling multi-level Beer Garden with its lush greenery and cascading seating areas, where patrons can enjoy fresh unpasteurized Carlton Draught straight from the brewery.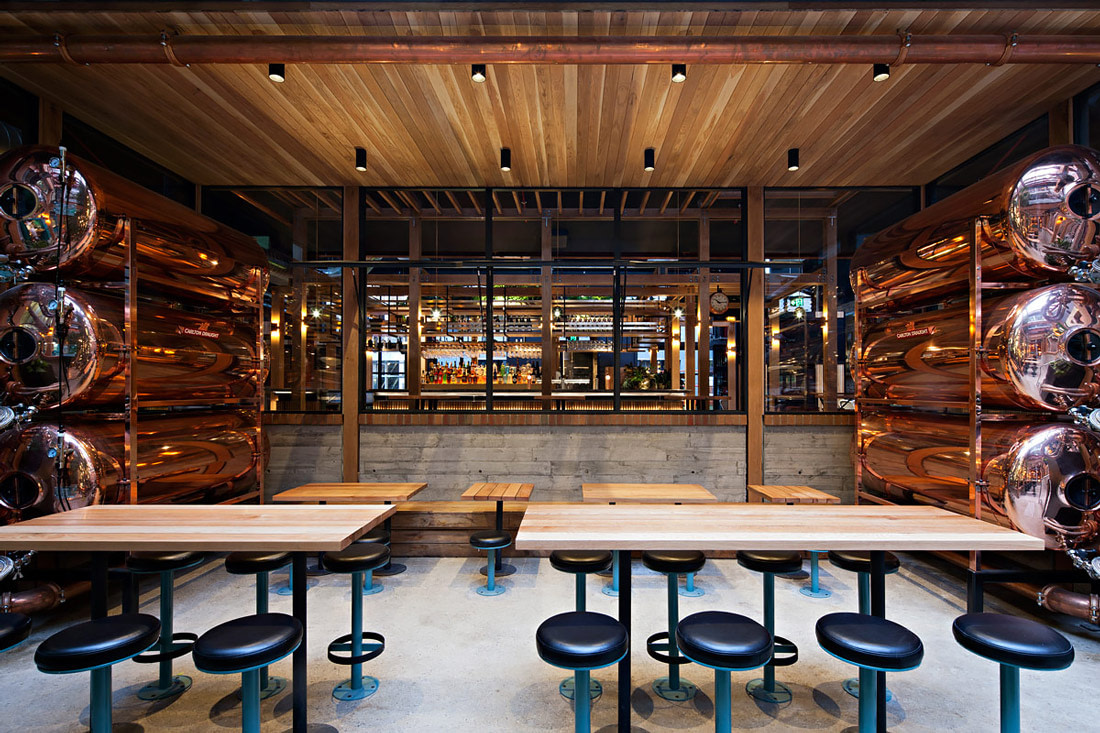 From this vivid green oasis, a quick walk down the stairs will take you to the basement level, where the gorgeous Rose Garden is located. Inside, glamorous crystal chandeliers and vintage vases teeming with fresh roses create a striking contrast with the surrounding exposed red brick walls and industrial steel beams. This chic, eclectic saloon is the place to be for top-notch cocktails and Modern Australian fare.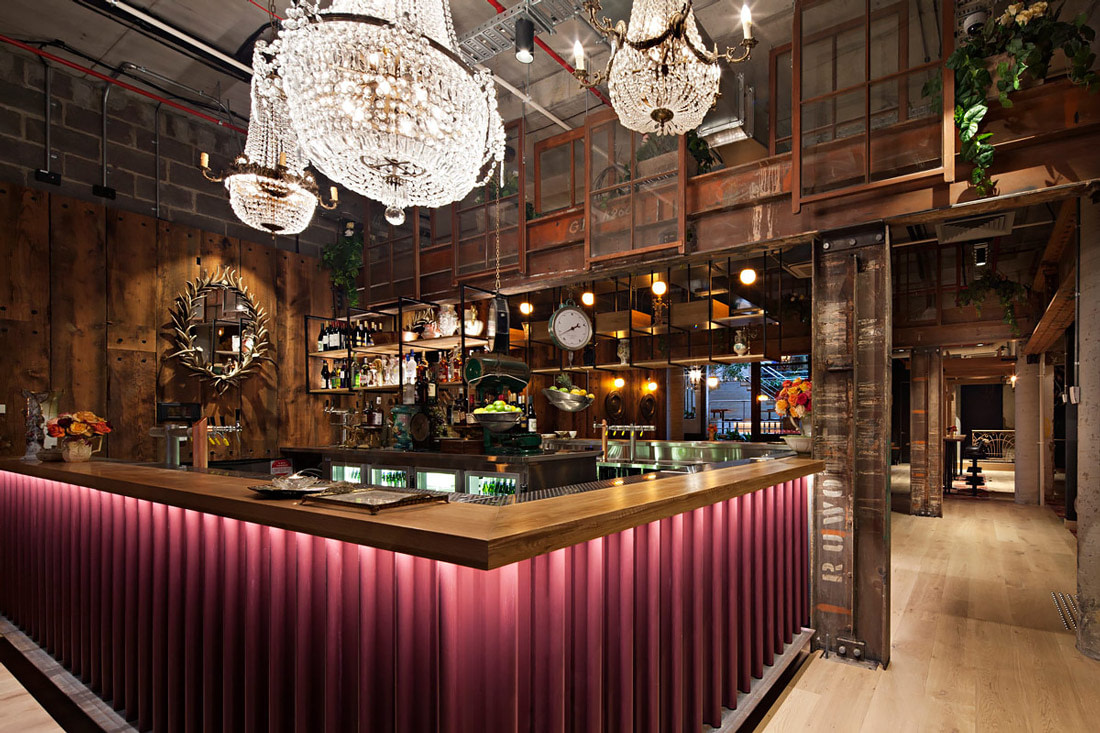 With beautiful views over the entire pub and the animated Flinders Lane, Garden State Hotel's traditional Public Bar is the ideal setting for drinks with friends and colleagues. This refined, welcoming space is centered around a large island bar and features high ceilings, exposed brick walls, and an imposing double-sided fireplace.
The Garden Grill, a trendy New York style eatery and the pub's main dining venue, serves up a sharing menu of creative tapas dishes along with freshly caught seafood in contemporary, industrial-inspired surrounds.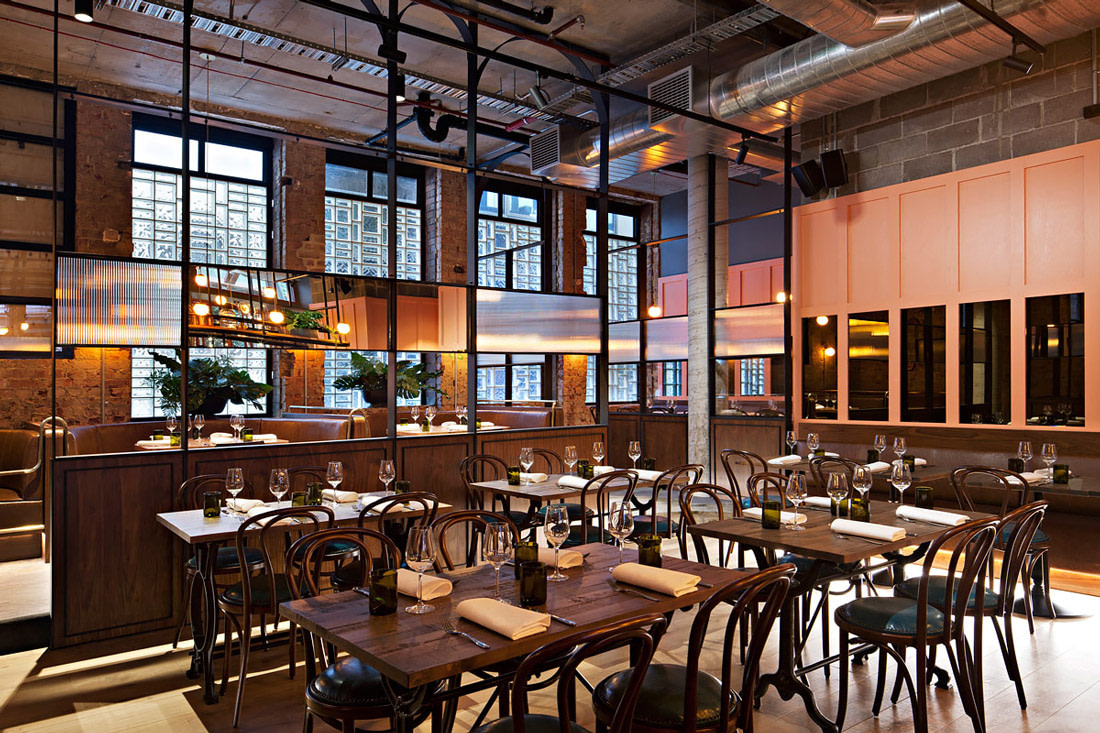 If you're looking to host your next corporate or private lunch at Garden State Hotel, the Balcony Dining Room on the first floor is the perfect venue. Designed to accommodate up to 20 people, this elegant and highly exclusive space comes appointed with private bathrooms, lift access, plasma screen, and personal balcony overlooking the beer garden and the city beyond.