Envisioned by Supergoed's talented designer Frank de Bruijn, the HotTug has quickly become one of the Netherlands' quirkiest new inventions. A boat and a floating Jacuzzi in the same time, this ingenious concept is the first wood-fired floating hot tub in the world and offers tremendous experiences whether you're looking for a bit of romance or just want to take a unique recreational boat trip down the legendary Dutch canals with your friends or colleagues.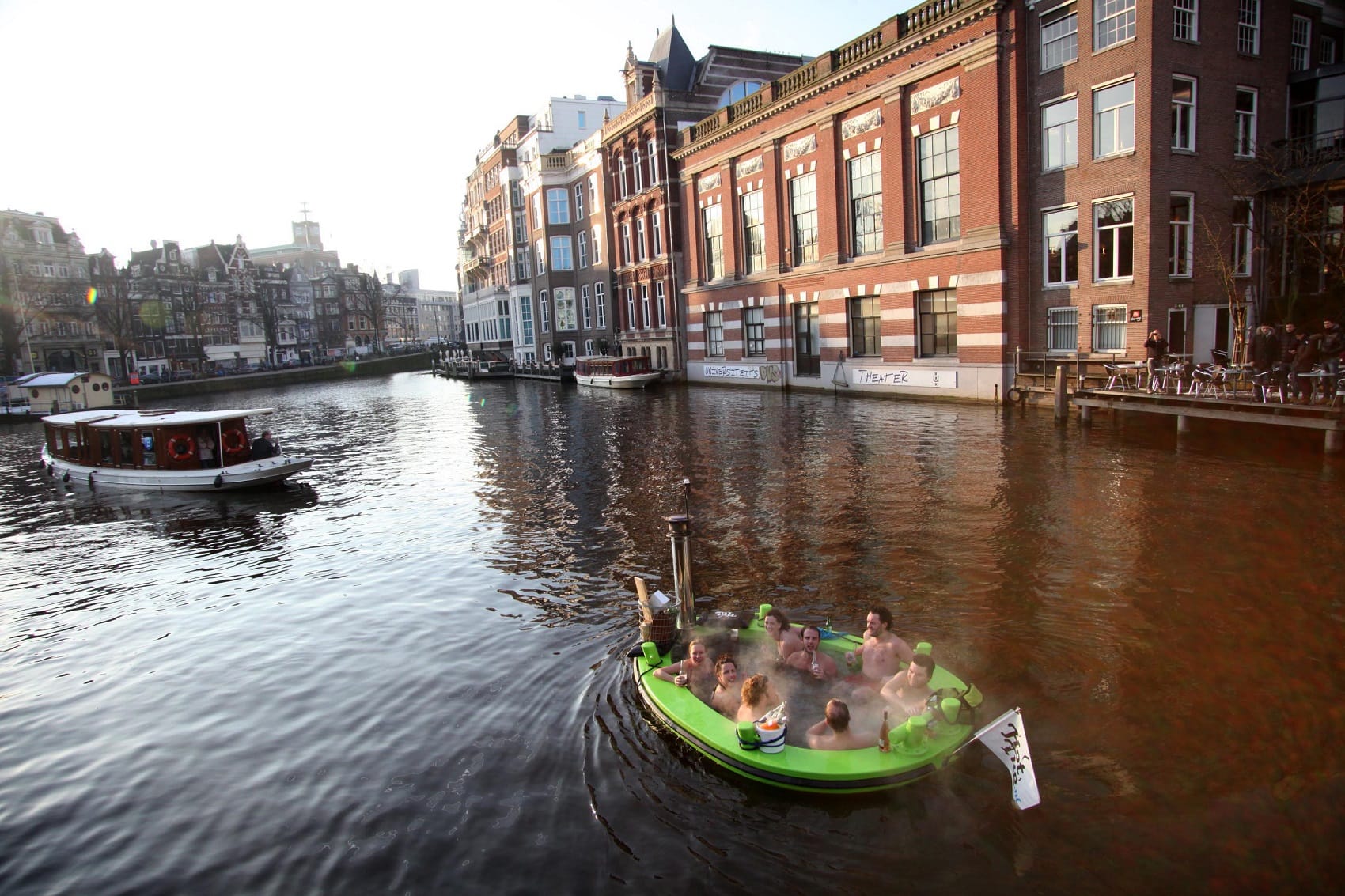 Available for both rental and purchase, the boat is four meter long and features a simple and practical design, being able to accommodate up to eight people. Furthermore, it is built from wood reinforced with fiberglass, powered by a quiet built-in electric motor and appointed with a stainless steel wood stove meant to heat the water inside.
Currently, this wonderful floating hot tub can be experienced in Rotterdam and the northwestern town of IJlst (Friesland province), but also in various locations outside The Netherlands such as Copenhagen or the small town of Egham, England.
For further information, check out hottug.nl