Surrounded on all sides by crystal-clear turquoise waters, Fiji's Cloud 9 is the ultimate tropical party spot.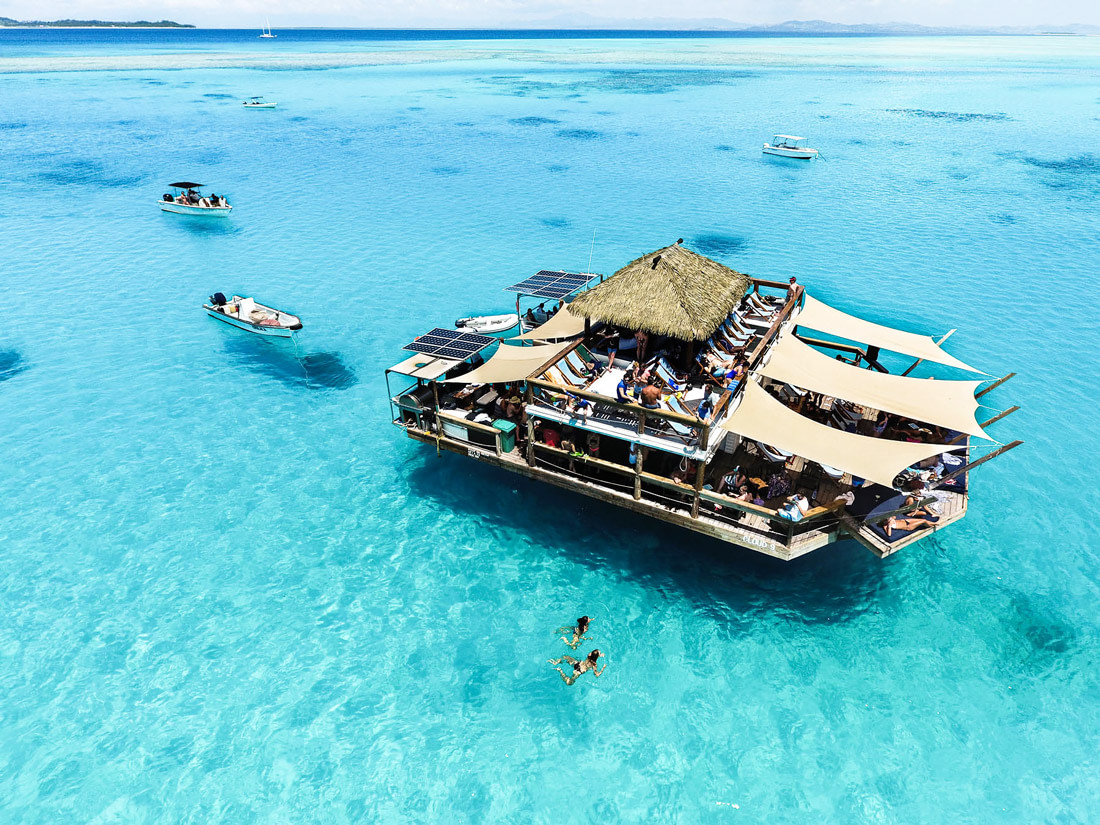 Part daytime club, part Italian wood-fired pizzeria, the two-story platform floats in the middle of the South Pacific Ocean, just off the coast of the Viti Levu, Fiji's main island. Set on two levels, it features a top-shelf bar stocked with local and international favorites, as well as a rotating roster of international DJs adding energetic vibes to the scene.
Various open-air lounge areas, complete with daybeds and hammocks, invite revelers to soak up the tropical sun and sip on delicious rum cocktails while taking in 360-degree views of the aquamarine ocean.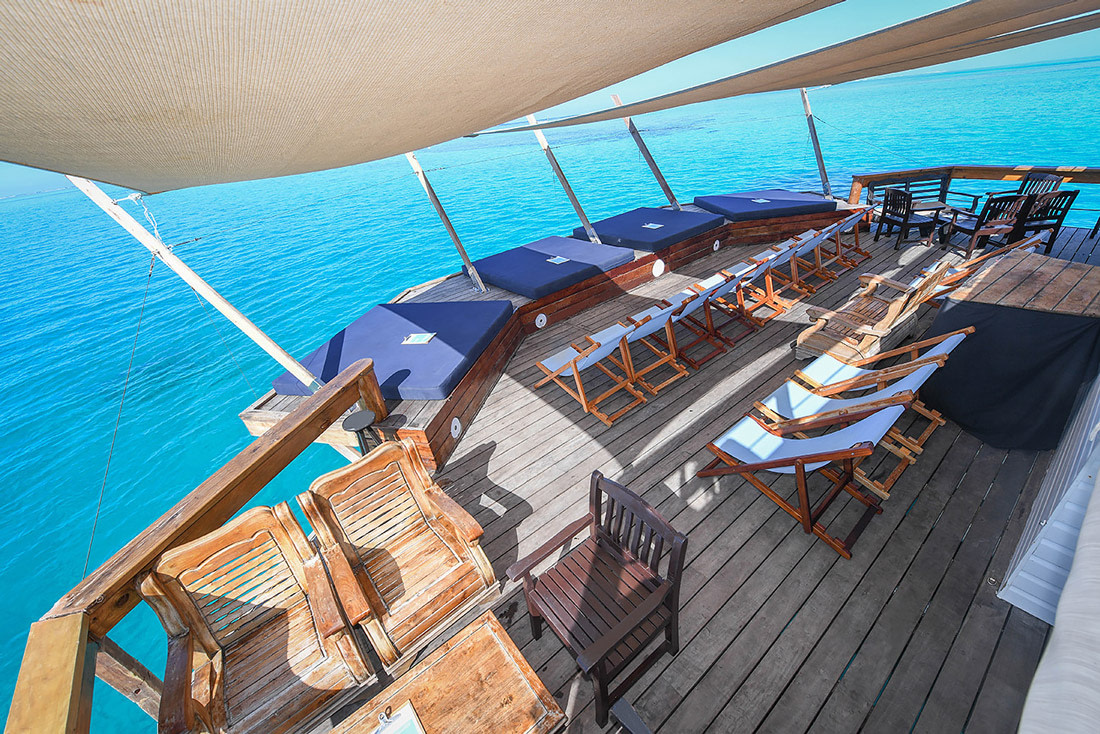 The wood-burning pizza oven on board keeps hunger at bay, serving up scrumptious Italian pies for every mood, taste, and dietary restriction, including vegetarian and gluten-free options.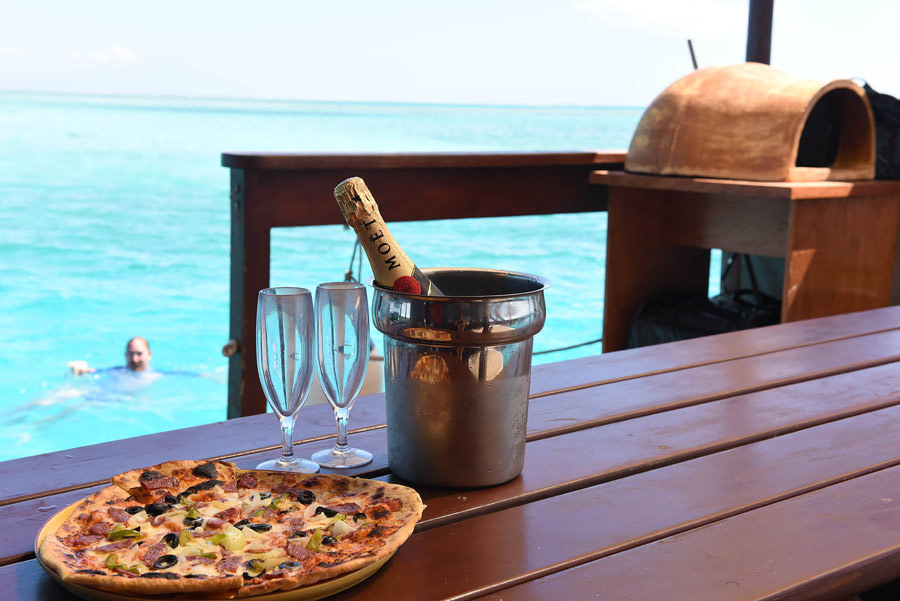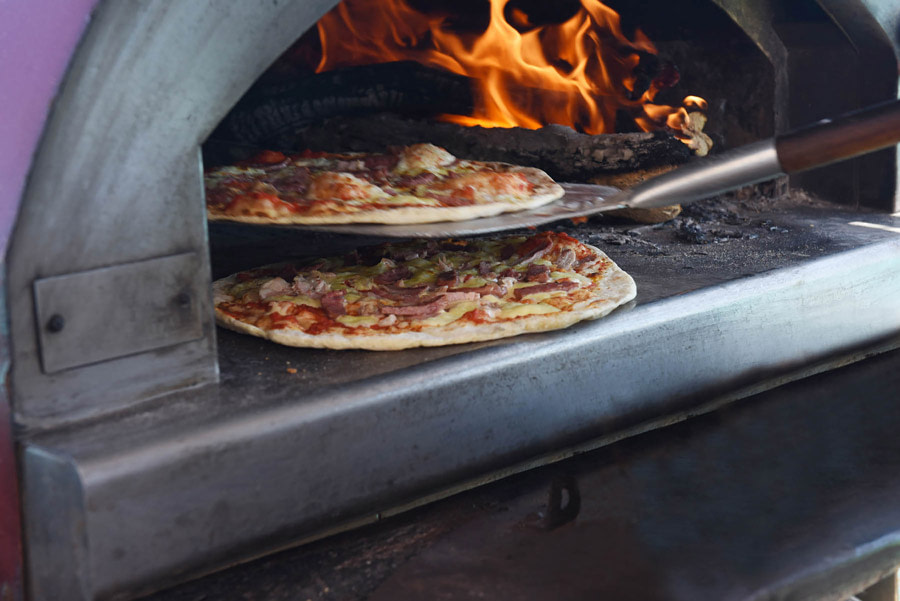 Equipped with kayaks, jet skis, surfboards, and snorkeling gear, Cloud 9 is also a paradise for watersports devotees seeking a day of thrill and enjoyment in the sunshine.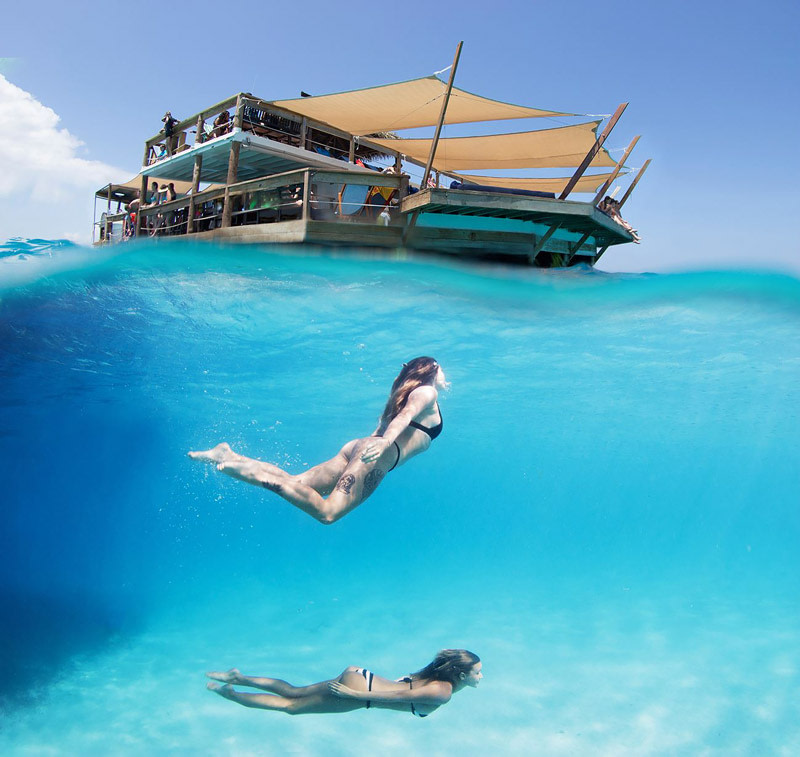 With its dreamy location, friendly chilled out vibe, and gorgeous views of glistening turquoise waters as far as the eyes can see, this open-concept floating pavilion in the heart of Mamanuca Islands' Ro Ro Reef is sure to put everyone in a tropical frame of mind.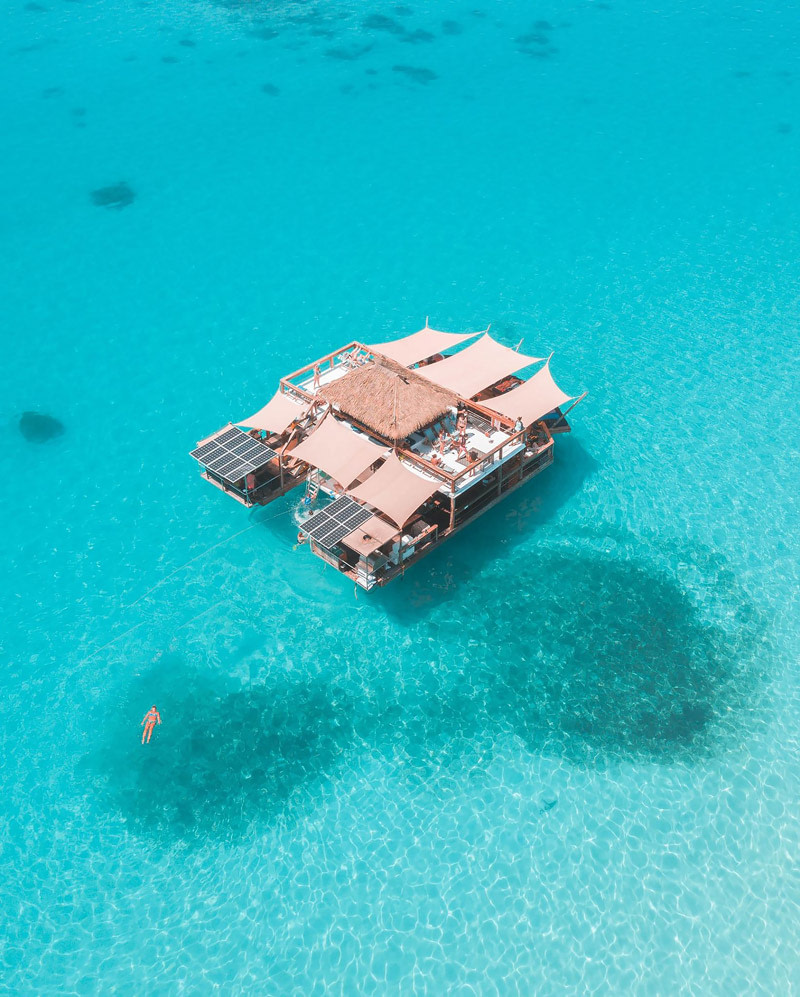 If Fiji is paradise, then Cloud 9 is your ticket to it.
Photos via Facebook/Cloud9