At Clear Lounge in Cozumel, Mexico guests are offered enriched oxygen and oxygen-infused fruit smoothies in a 13,000 gallon freestanding aquarium.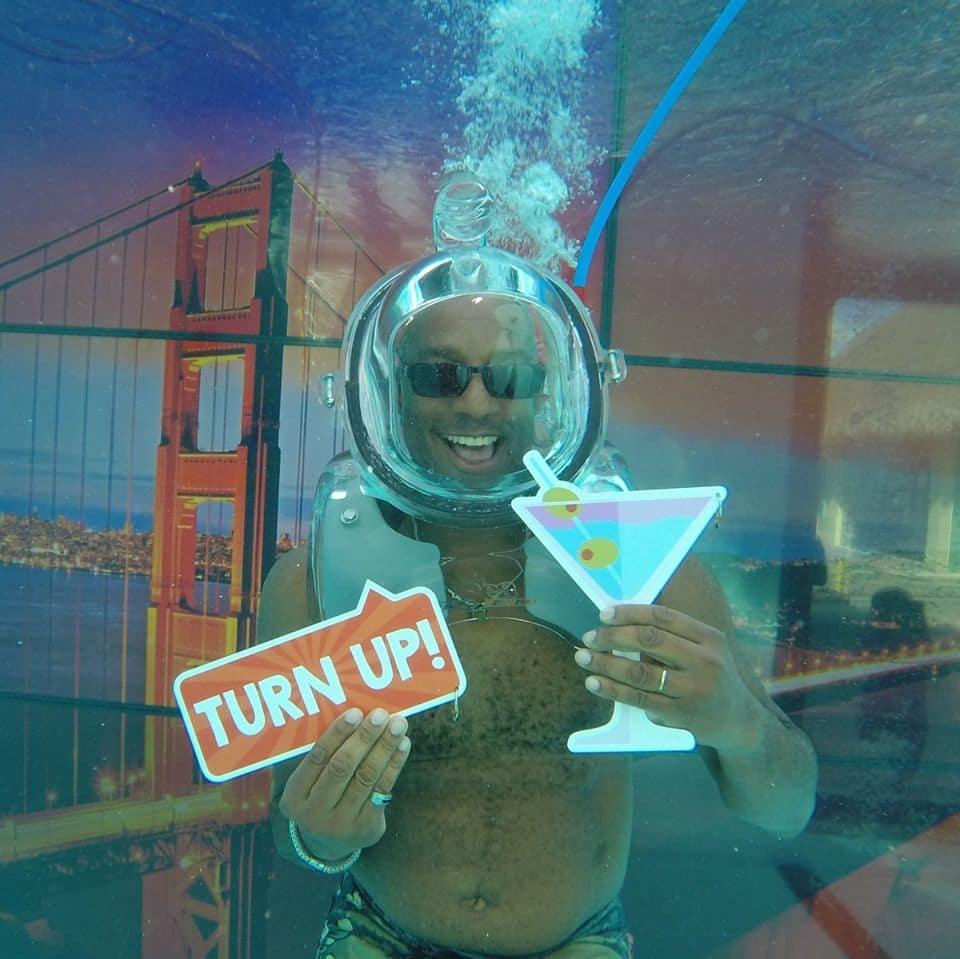 Created by Sub Sea Systems, a leader in aquatic innovation, Clear Lounge is the world's first underwater oxygen bar. Complete with games, write-on message boards, and an underwater photo booth, the unusual attraction has been designed as an immersive, multi-sensory experience in which visitors are submerged in water with special diving helmets that let them breathe enriched, scented oxygen while playing Jenga and having fun with bubble guns.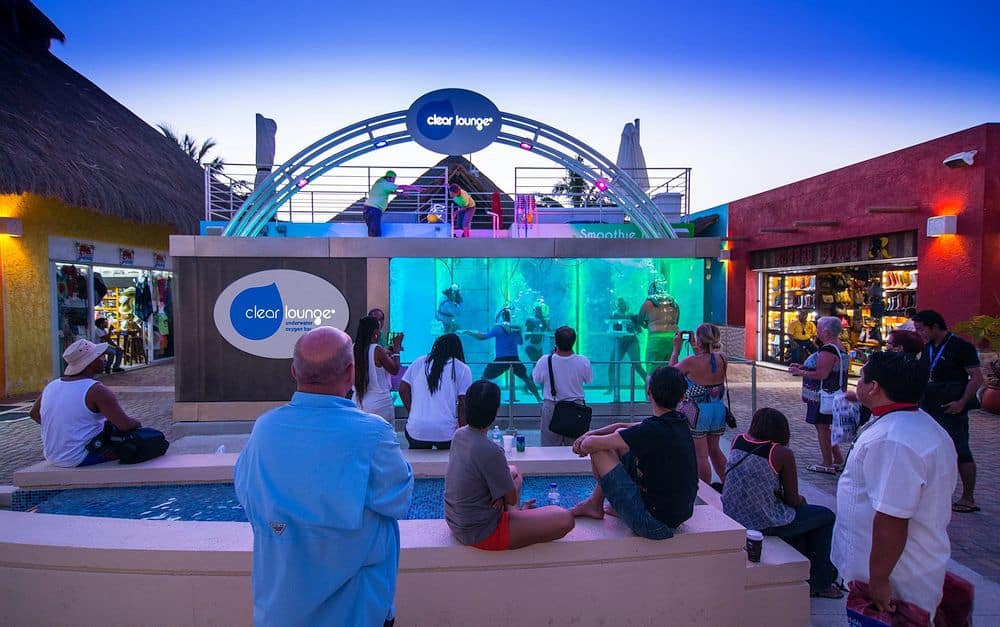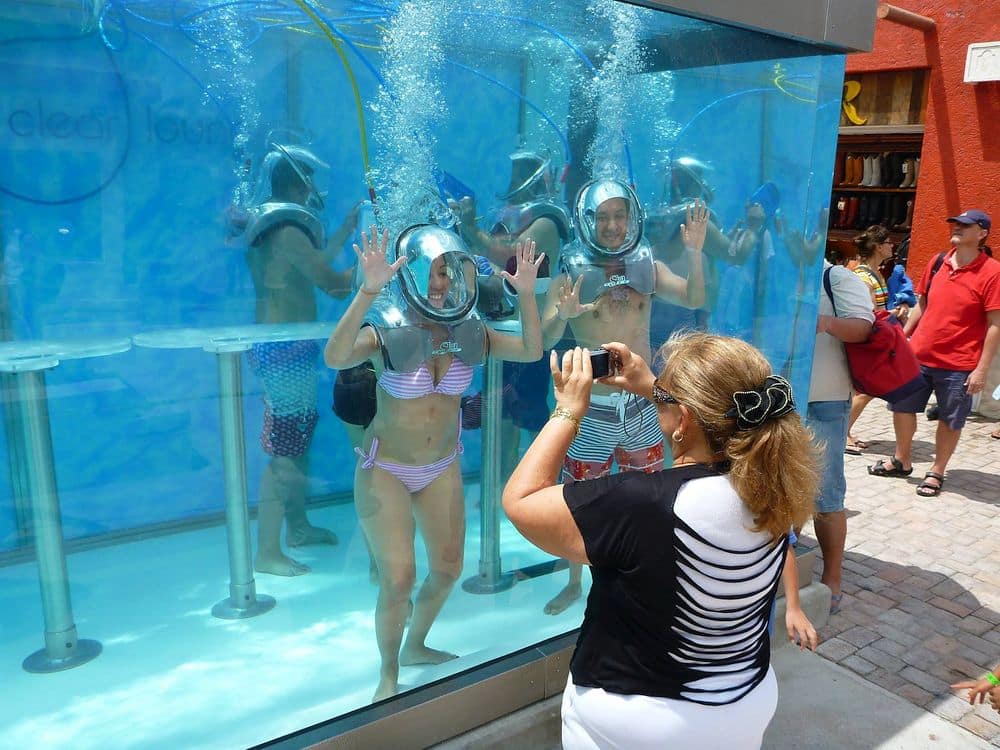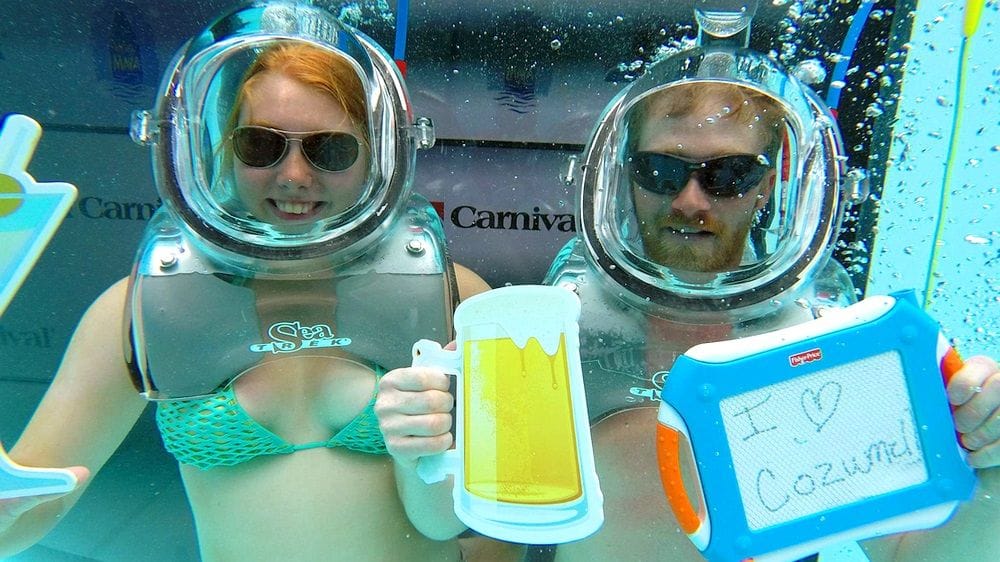 The 20 min experience costs $38 and participants can choose from a variety of oxygen and aromatherapy scent combinations that range from relaxing lavender to invigorating peppermint. Before entering the massive tank of water, guests are required to complete a brief health questionnaire and watch a 5-minute video orientation.
An oxygen bar is an establishment where people pay to inhale pure (or scented) oxygen for its supposedly therapeutic effects.