Calling all adrenaline junkies out there, today's hot topic comes from Darwin city, Australia, where lies the world's largest display of Australian reptiles as well as the one of its kind "Cage of Death", offering visitors the opportunity to dive along with some of the biggest saltwater crocodiles.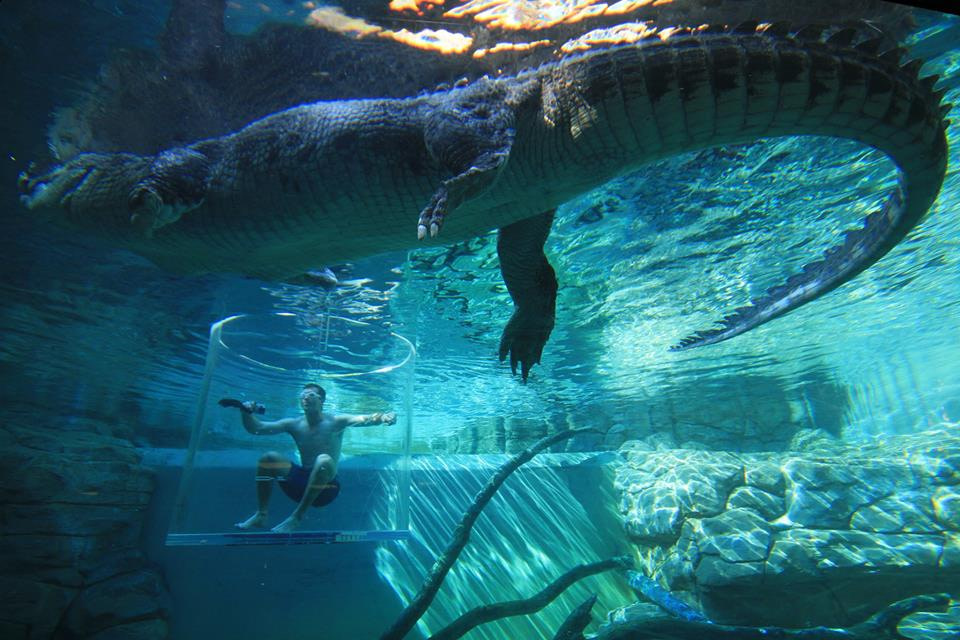 Already famous for unparalleled wildlife experiences, Australia, the land of adventure and kangaroos, never stops to emphasize its unique character, and the exciting Crocosaurus Cove proves it very well.
Established in 2008 in the historical city of Darwin, the Crocosaurus Cove provides visitors with exciting experiences, all based on Australia's famous reptiles, especially crocodiles. Without doubt, the top feature of this entertaining venue is the Cage of Death, the only crocodile dive in Australia.
The thrilling cage offers brave visitors the chance to dive among giant crocodiles while sitting in a transparent cylinder. Both intriguing and terrifying, this jeopardy guarantees an interactive, face to face encounter with the giant creatures, outlined into a fabulous unforgettable experience.
In order to find out more about the fascinating Cage of Death visit Crocosaurus Cove.