A stylish and unique dessert bar in Bangkok, SHUGAA takes its theme seriously – from the lovely interior design to the sweet menu, everything here revolves around sugar.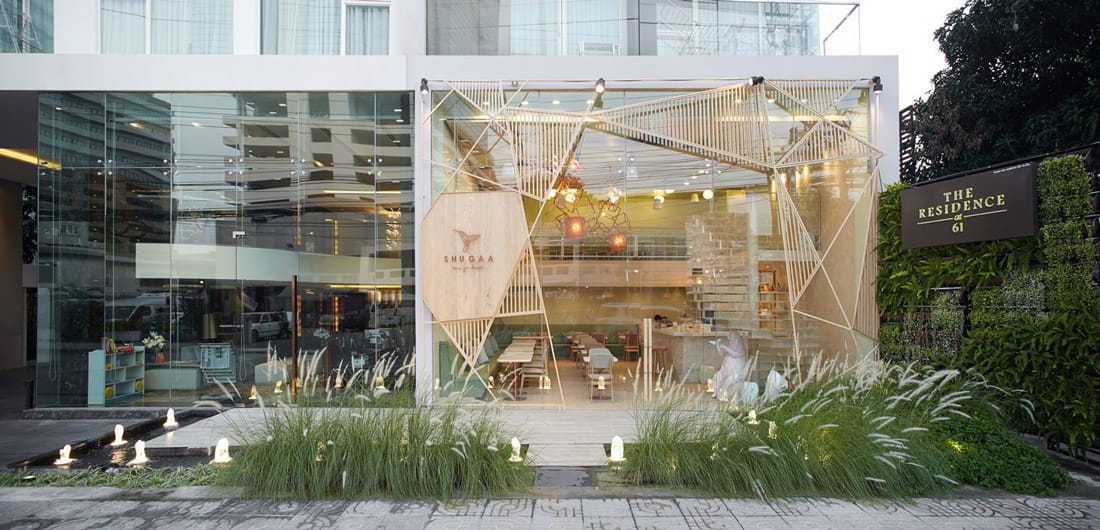 Envisioned by Thai design studio party/space/design, the venue is a rhapsody of glacé pastel colors and geometric shapes inspired by sugar crystals. Complementing the delicate palette are light wood accents and shimmery rose gold lighting fixtures, which create a sense of luxe, freshness, and serenity.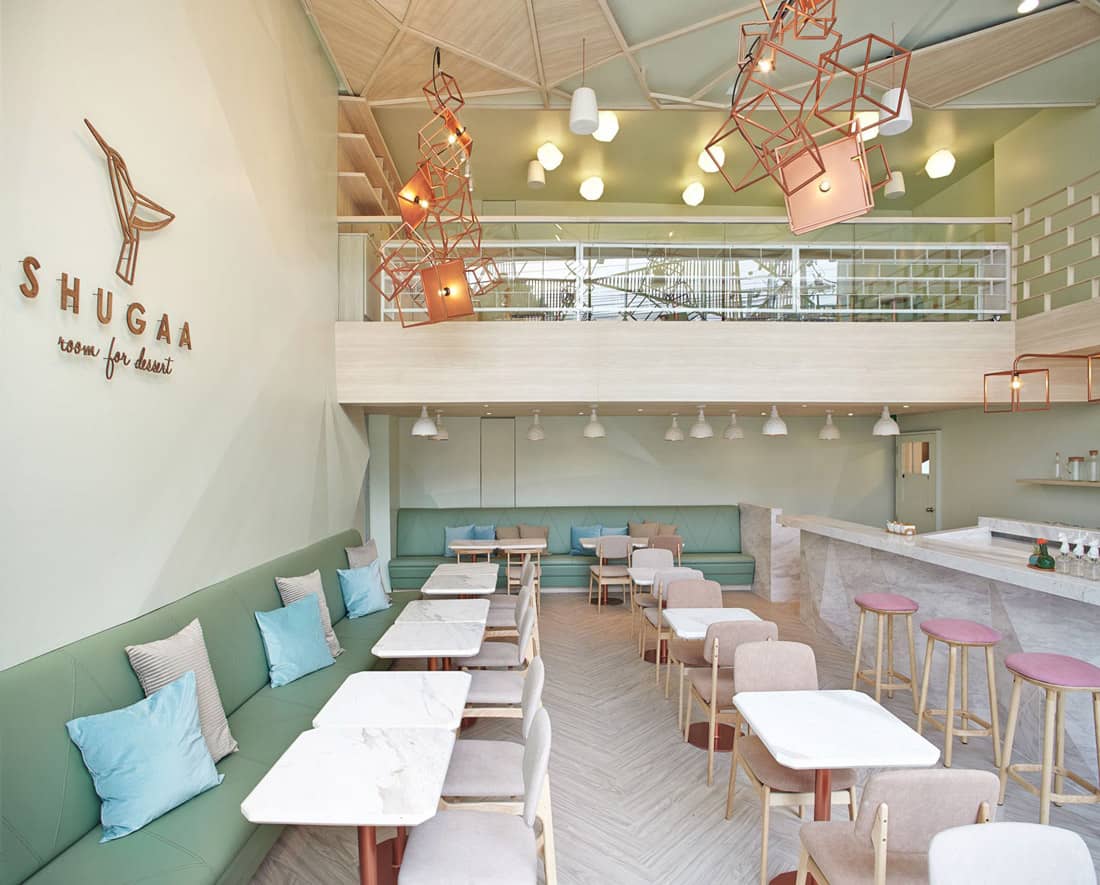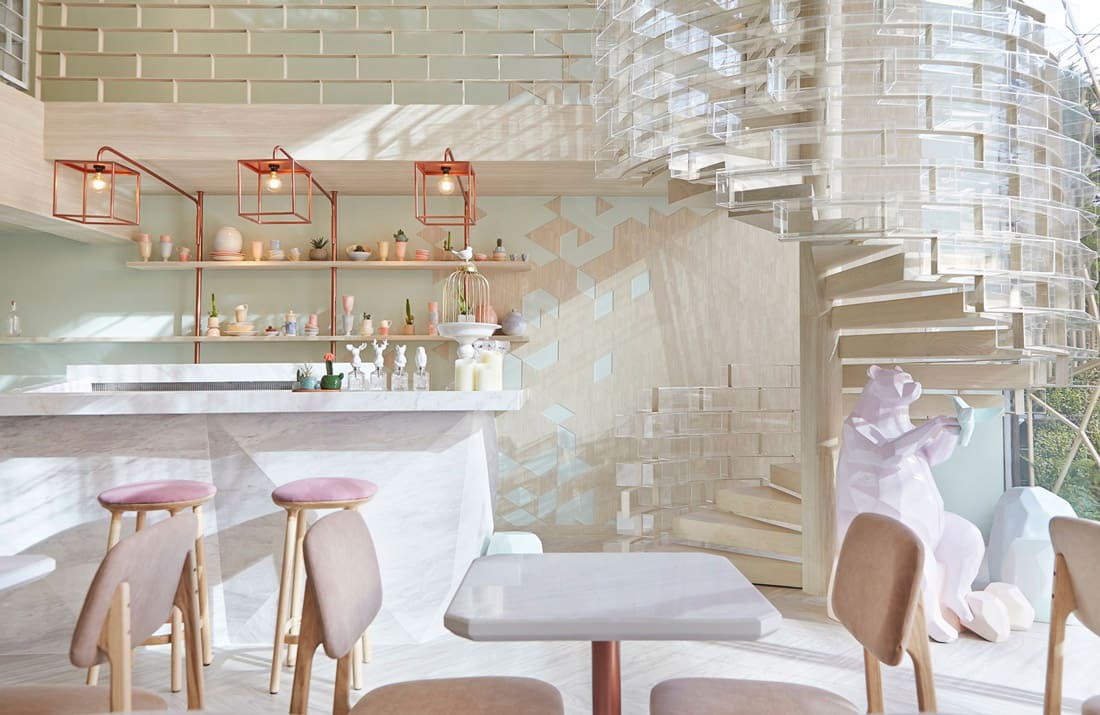 An intricate mix of wood and glass polygons, the front facade allows a wealth of natural light to fill the luscious interior, where diaphanous marble covers the tables and bar counter.
Guests in the main dessert room are greeted by beautifully crafted animal sculptures and soft-hued ceramic decorations, but the icing on the cake is certainly the spiral staircase lined with transparent acrylic bricks that connects the two floors of the café.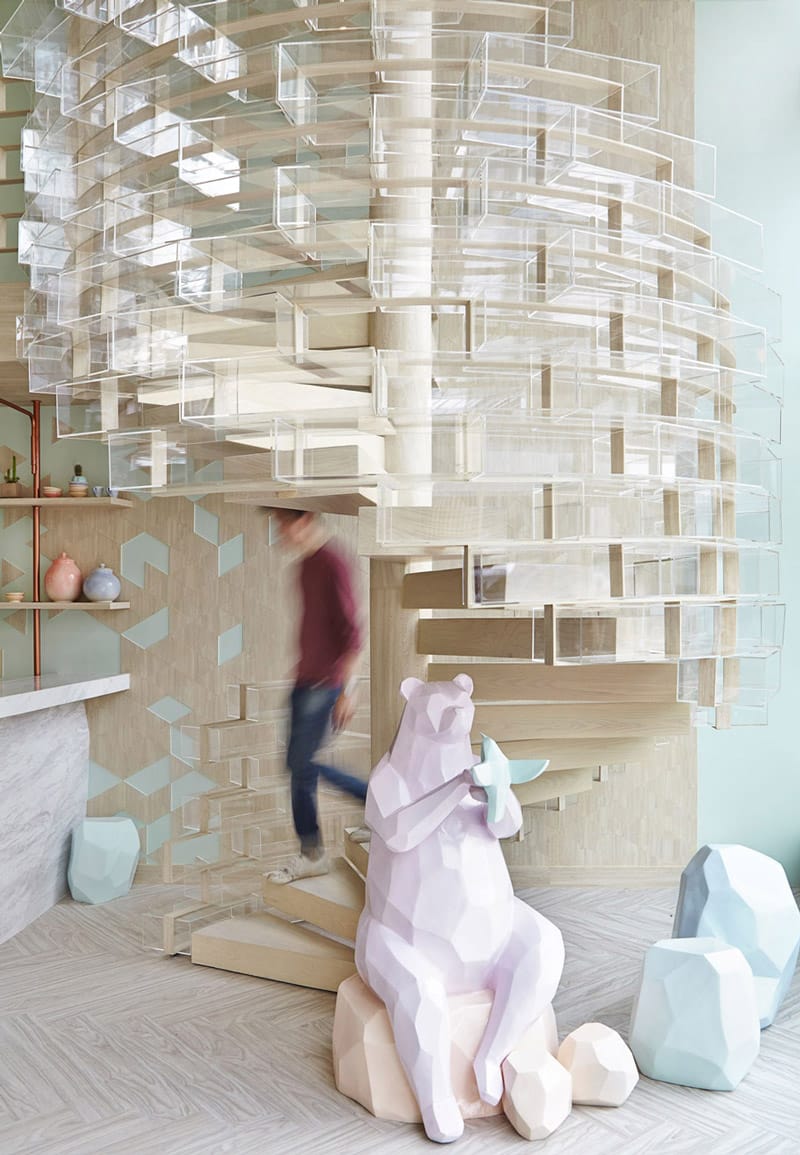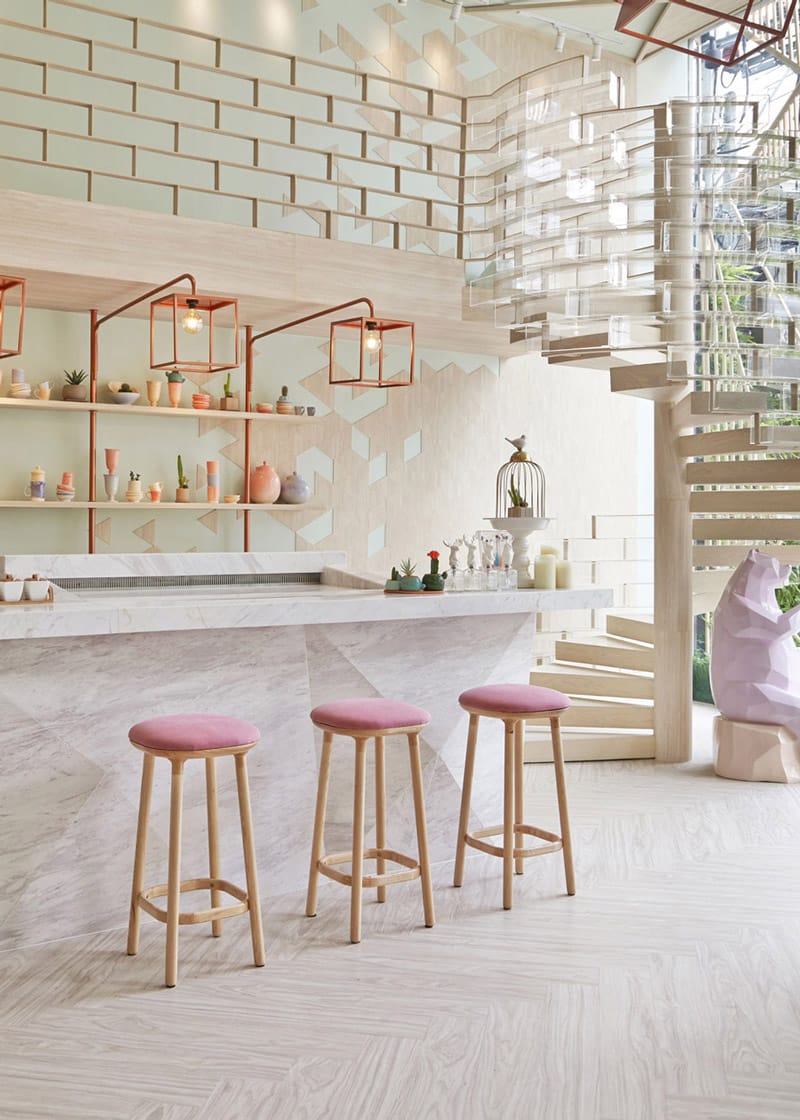 The soothing mint green banquet seating on the first floor is placed against a unique polygon shaped wall that echoes the crystalline atomic structure of sugar while adding an interesting new dimension to the space. This is where guests can relax in style and enjoy SHUGAA's delicious French style confections.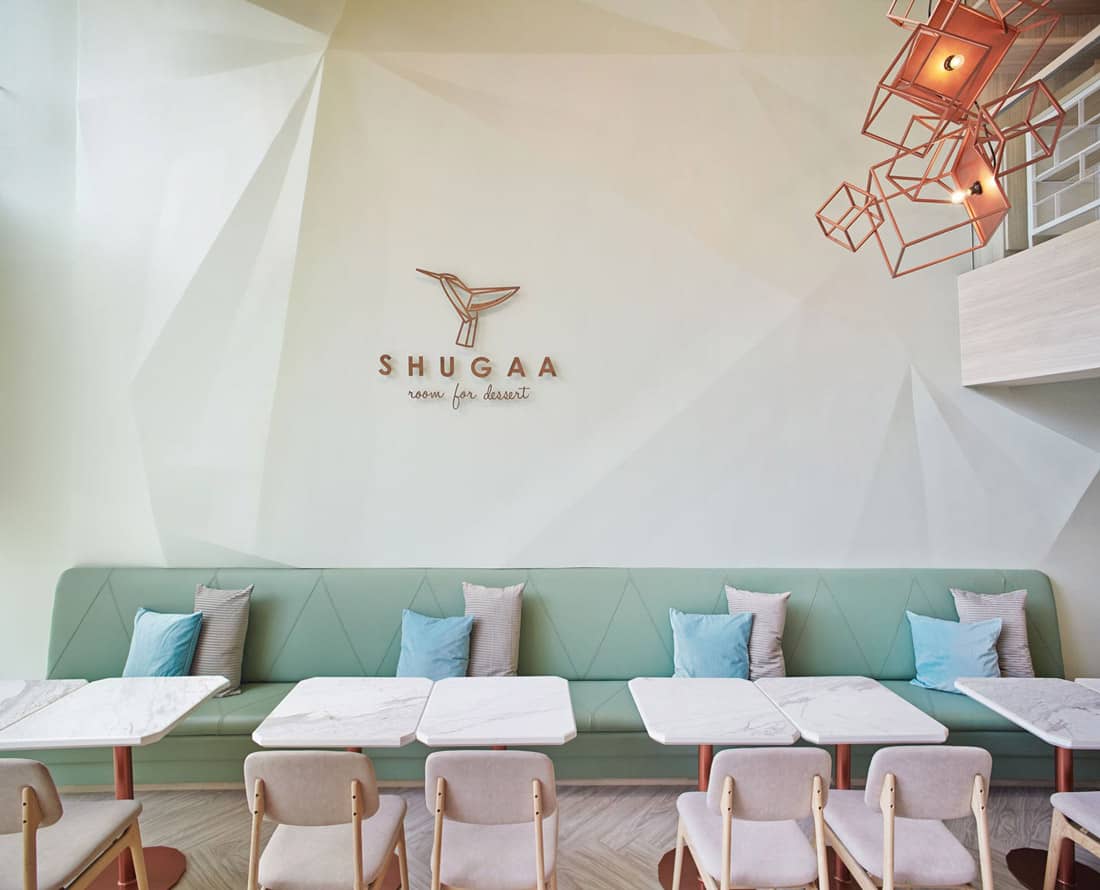 Adorned with gemstones inspired lights, the second floor area offers a bird's eye view of the chef's creation process, while the third, more private zone nearby doubles as a workshop space for those interested in learning how to make fondant cake.
SHUGAA room for dessert is situated in Bangkok's trendy Ekamai neighborhood and serves not only sweet French delicacies, but also coffee, homemade teas, and mouthwatering savory dishes inspired by the Japanese cuisine.