Revel in holiday bliss at Kusadasi Golf & Spa Resort, CLC World's beguiling escape on the sun-kissed Aegean coast of Turkey.
In many ways, this is the perfect holiday destination – close enough to white velvety beaches, ancient ruins, and everything the area has to offer, yet far enough away from the hustle and bustle for those days when you just want to unwind and get away from it all. And best of all, holiday ownership at this gorgeous resort lets you repeat the experience year after year.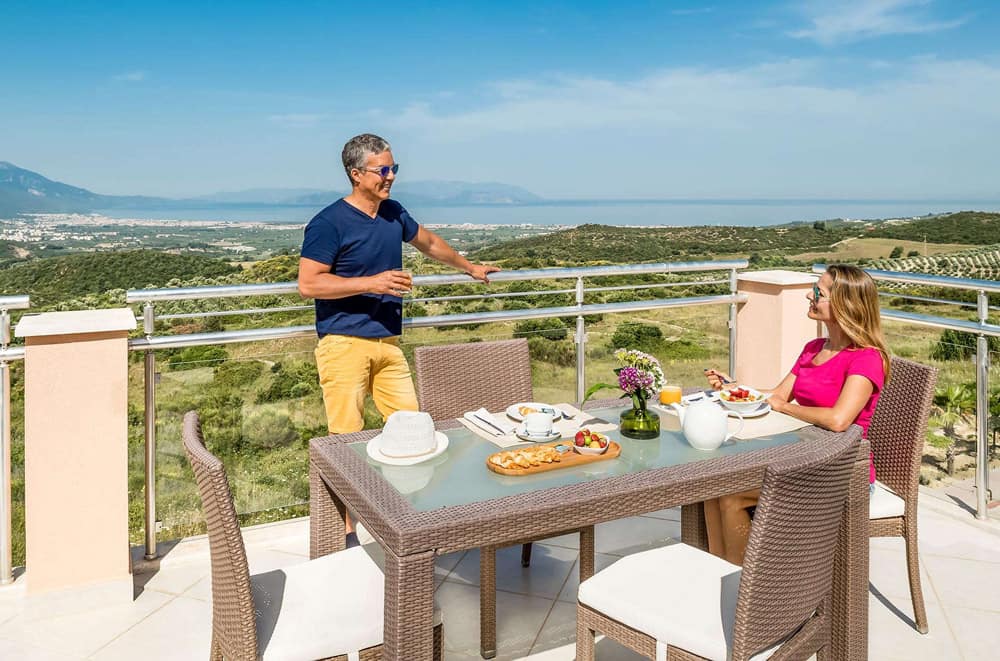 The luxurious property enjoys a beautiful, tranquil hilltop setting, 17 kilometers away from the city center, and its amenities exceed any expectations, giving you the choice to see and do as much or as little as you like.
Stylish, contemporary, and well-thought-out, accommodation comes in a range of sizes to suit every customer's needs. Guests can choose between bright 1, 2, or 3-bedroom apartments with glorious views of the surrounding National Park and the blue Aegean Sea beyond.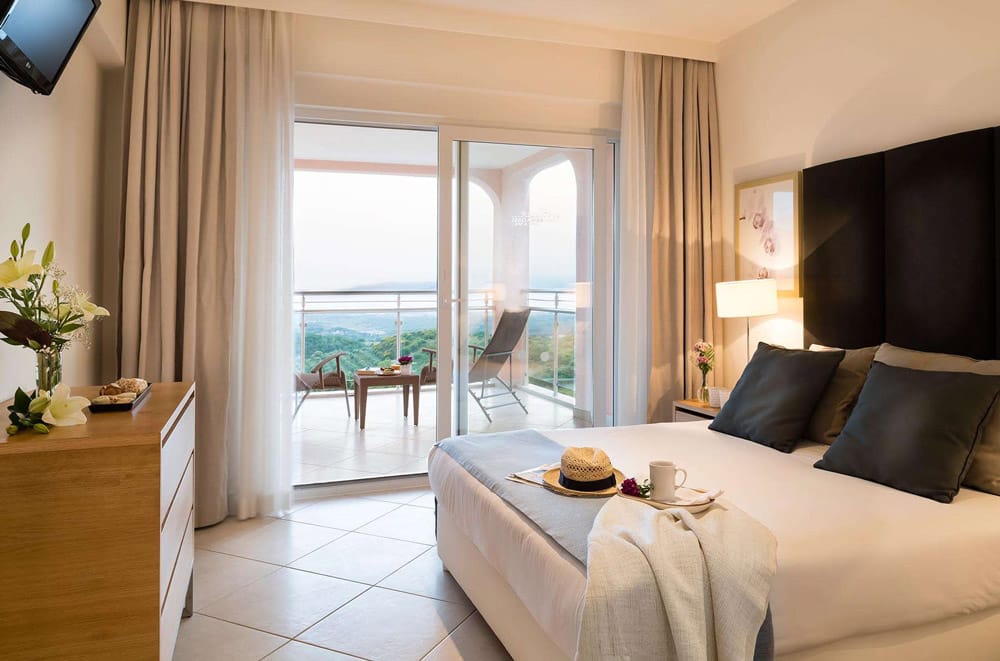 All designer units are tastefully decorated with plush, comfortable furnishings, and private fully-fitted kitchens, flat-screen satellite TVs, and generous open-plan dining/living areas add to the alluring home-away-from-home feel. For extra indulgence, opt for one of the resort's premium 2 and 3-bedroom apartments, adorned with sprawling terraces and bubbling outdoor Jacuzzis.
The dining scene at Kusadasi Golf & Spa Resort is a natural extension of the nation's unrivaled hospitality and rich food history, with everything from delightful traditional dishes and succulent steaks to invigorating cocktails & light Mediterranean fare by the pool.
While the setting couldn't be more picture-perfect, it's the long list of high-end amenities that really makes Kusadasi Golf & Spa an exceptional holiday option. In addition to the on-site restaurants and bars, the resort plays host to a superb 18-hole championship golf course with its own beautifully appointed Clubhouse, as well as majestic views towards the shimmering blue sea and the rolling landscape.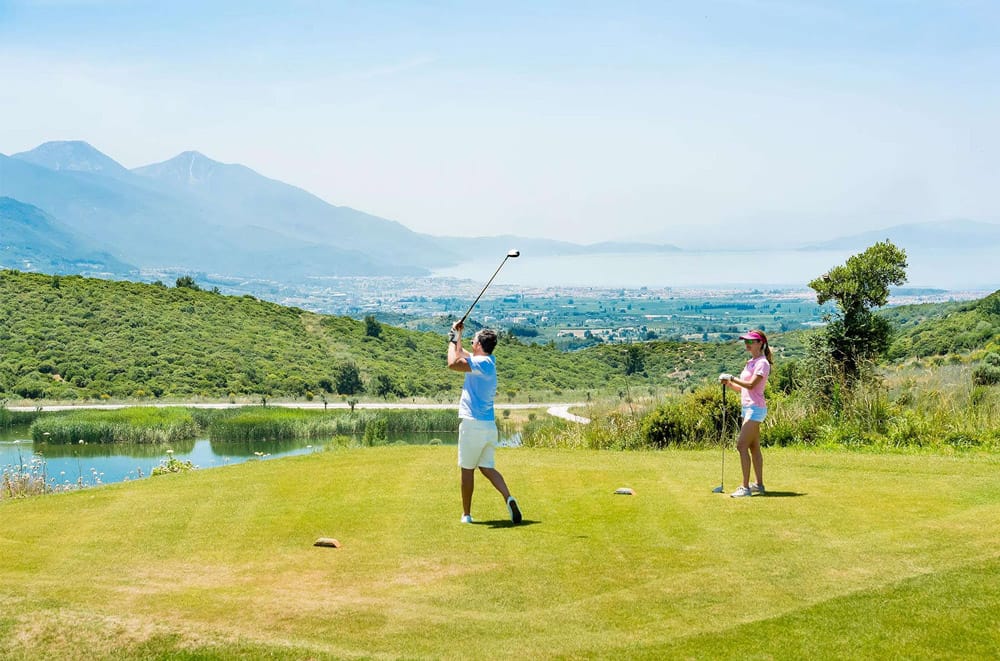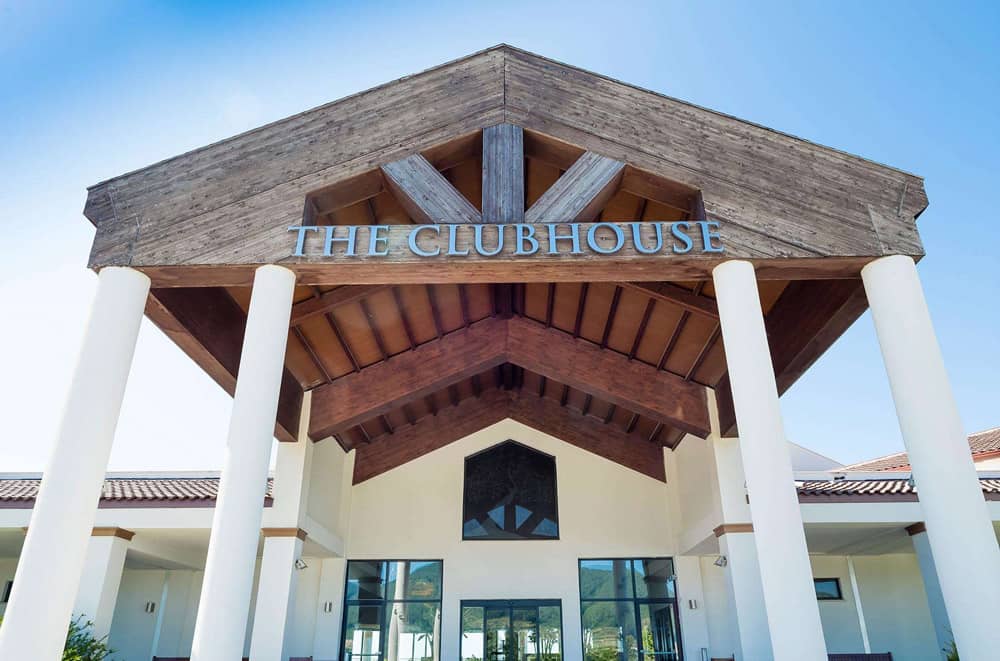 Also, there are no less than 11 fabulous pools, plus lots of fun waterslides, tennis, volleyball, and mini-golf. The sheer variety of entertainment on offer is sure to keep the whole family enthralled. When not splashing around in the water, hard-to-please teens can try their luck at bingo or improve their art and crafts skills, while the little ones will delight in entertaining games and activities at the supervised kids' club.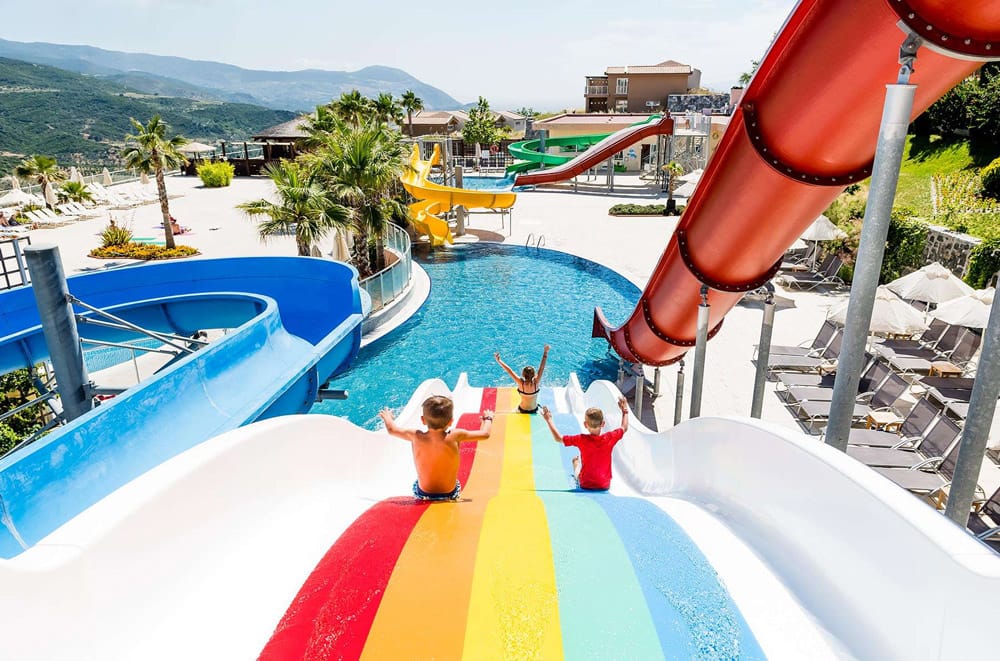 In the meantime, adults can invigorate with a workout at the modern fully-equipped fitness center, or luxuriate in the lavish spa, where soothing Turkish baths, Balinese massages, and a beauty salon take comfort and well-being to the next level.
Anyone fancying a change of scene can hop on the complimentary shuttle bus to Sogucak, where the resort's Beach Club provides a sweet, sunny escape from the ordinary. With powder white sands and beautiful vistas, it's an enchanting place to spend the day relaxing on a lounge chair, playing in the waves, and lunching by the sea.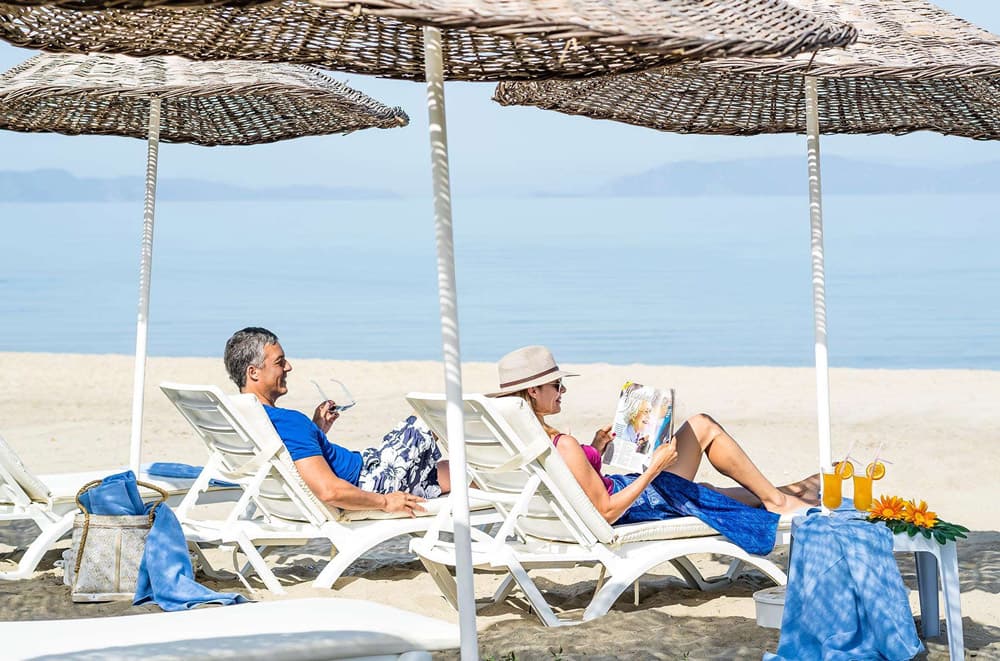 Likewise, the resort's proximity to Kusadasi means guests are spoilt for choice with an extensive range of shops, restaurants, and watersports. The city prides itself with a bustling party scene, colorful bazaar, and a couple of clean, beautiful beaches. Plus, it's only a half-hour drive away from the stunningly preserved ancient Greek city of Ephesus.
With over 30 years' experience, a variety of innovative holiday products, and more than 20 fabulous properties in stunning destinations across the world, CLC World Resorts & Hotels is one of Europe's largest and most esteemed independent resort operator.