This post contains affiliate links, which means we may receive a small commission, at no additional cost to you, if you make a purchase through these links. See our full disclosure here.
Looking for some cool and unique gifts for beer lovers? Or maybe you want to treat yourself to a new drinking accessory? Whatever the case may be, our picks for the best beer accessories in 2022 are sure to please anyone enthusiastic about their bubbles, from casual ale drinkers to brewing experts.
Smart Mini Keg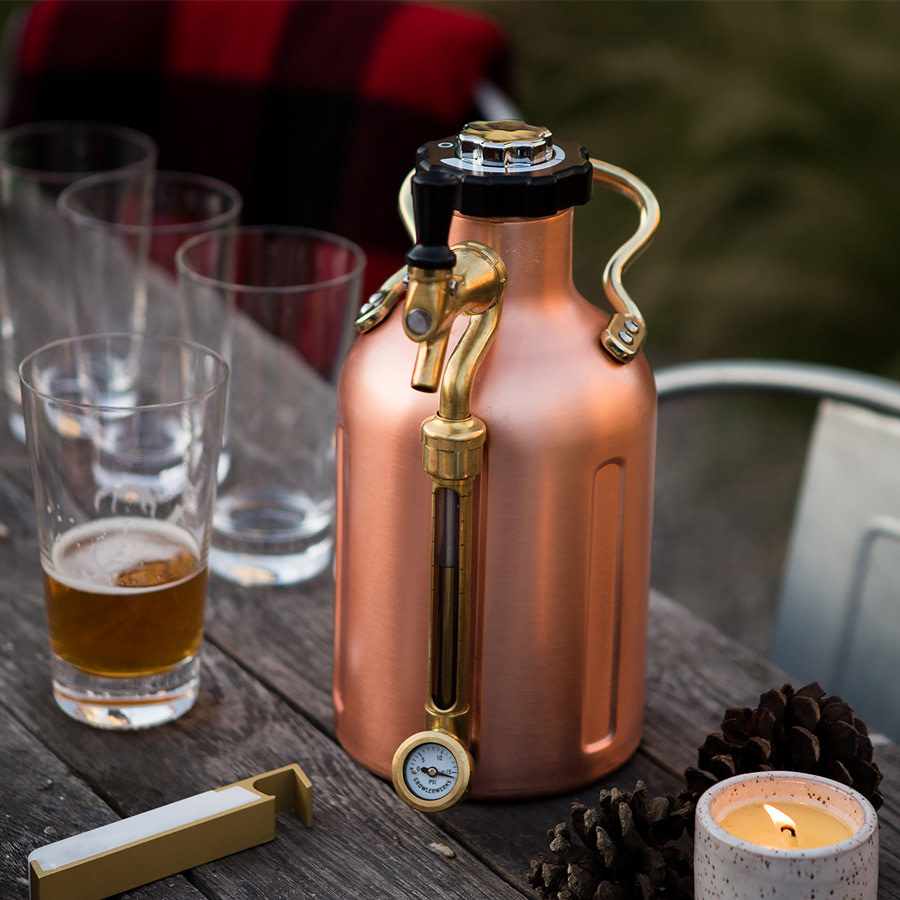 Designed to keep beer cold, fresh, and perfectly carbonated for up to two weeks, GrowlerWerks' sleek uKeg will impress even the most discerning craft beer devotees. Clad in bright, vintage-style copper, the handsome pressurized growler comes with a built-in tap for easy pouring and looks like it's straight out of a charming ancient brewery.
Chill Beer Glass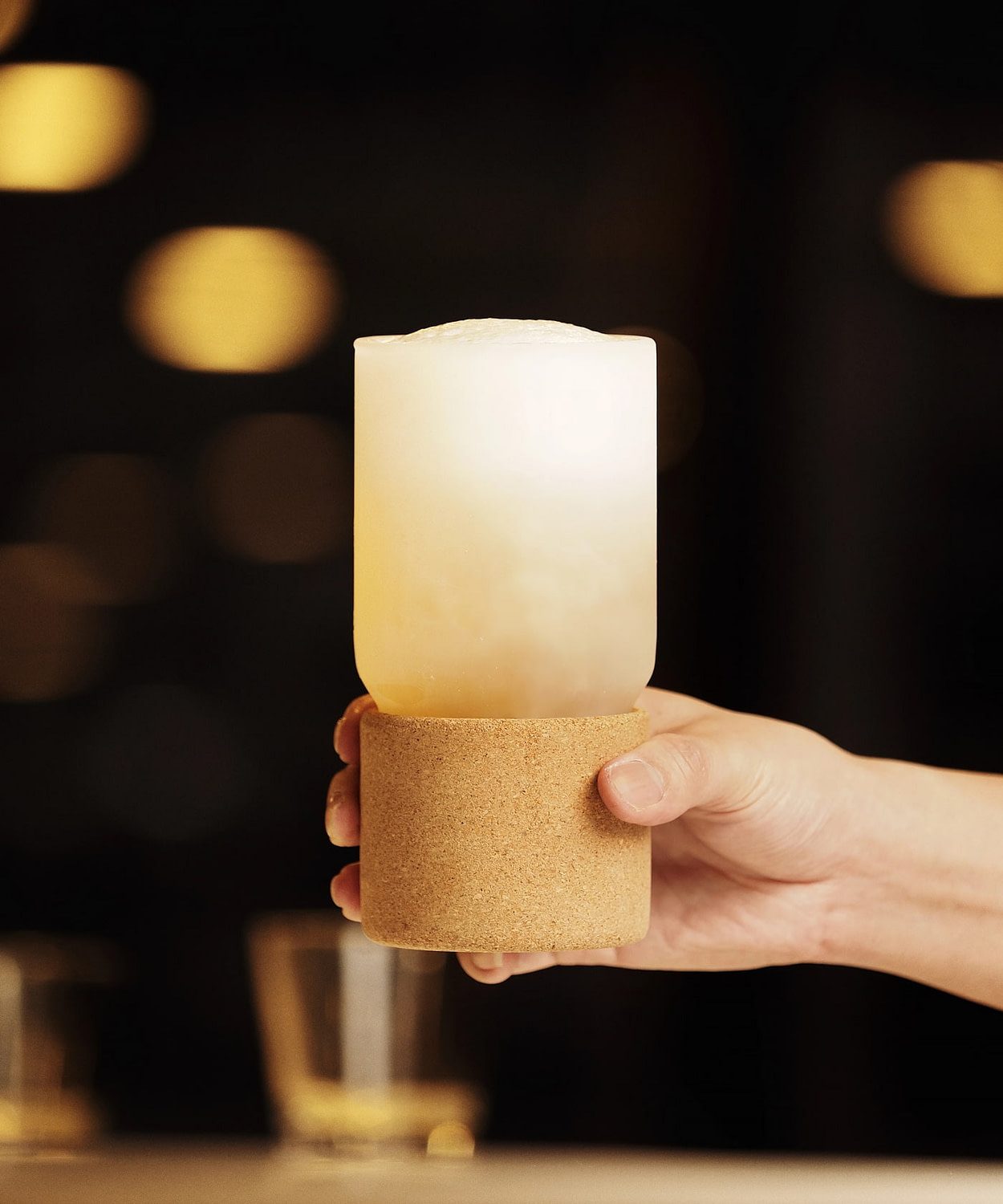 Show the beer aficionado in your life your love and appreciation with a gift that will elevate their imbibing experience. Tasteful and practical, the Chill Beer Glasses keep drinks icy cold from the first sip to the last drop thanks to their inventive double-walled construction infused with a re-freezable chilling fluid. Each glass holds a pint (16 oz) and comes with a chic cork sleeve designed to absorb condensation and protect your hand from the cold.
YETI Rambler Mug 24
All beer lovers will appreciate the addition of a cool stainless steel beer mug to their arsenal of ale accessories. Complete with double-wall vacuum insulation and the brand's innovative MagSlider Lid, this dishwasher-safe YETI Rambler Mug will keep all 24 ounces nice and cold for hours. Needless to say, it works just as well for coffee, tea, and any other beverages, and comes in a myriad of colors to suit anyone's taste.
Beer Making Kit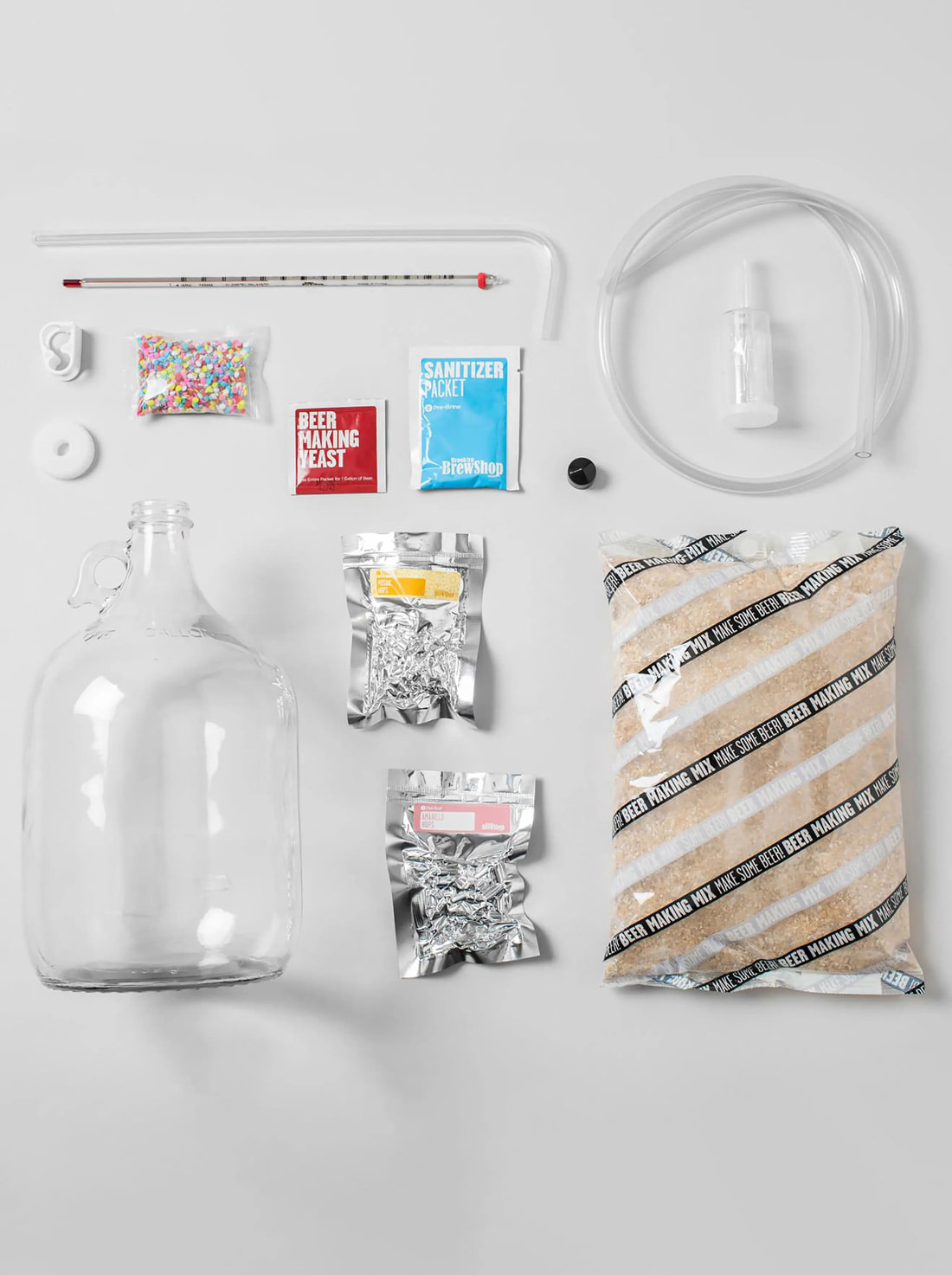 Do the beer snobs in your life love artisan brews? Now they can make their own with the Everyday IPA Beer Making Kit from Brooklyn Brew Shop. The box includes all the ingredients (malted-barley blend, hops, yeast, and spices) and specialized equipment you need to brew one gallon of all-grain beer at home in just four weeks, plus step-by-step instructions to make the process easy.
Revolutionary Draft Beer System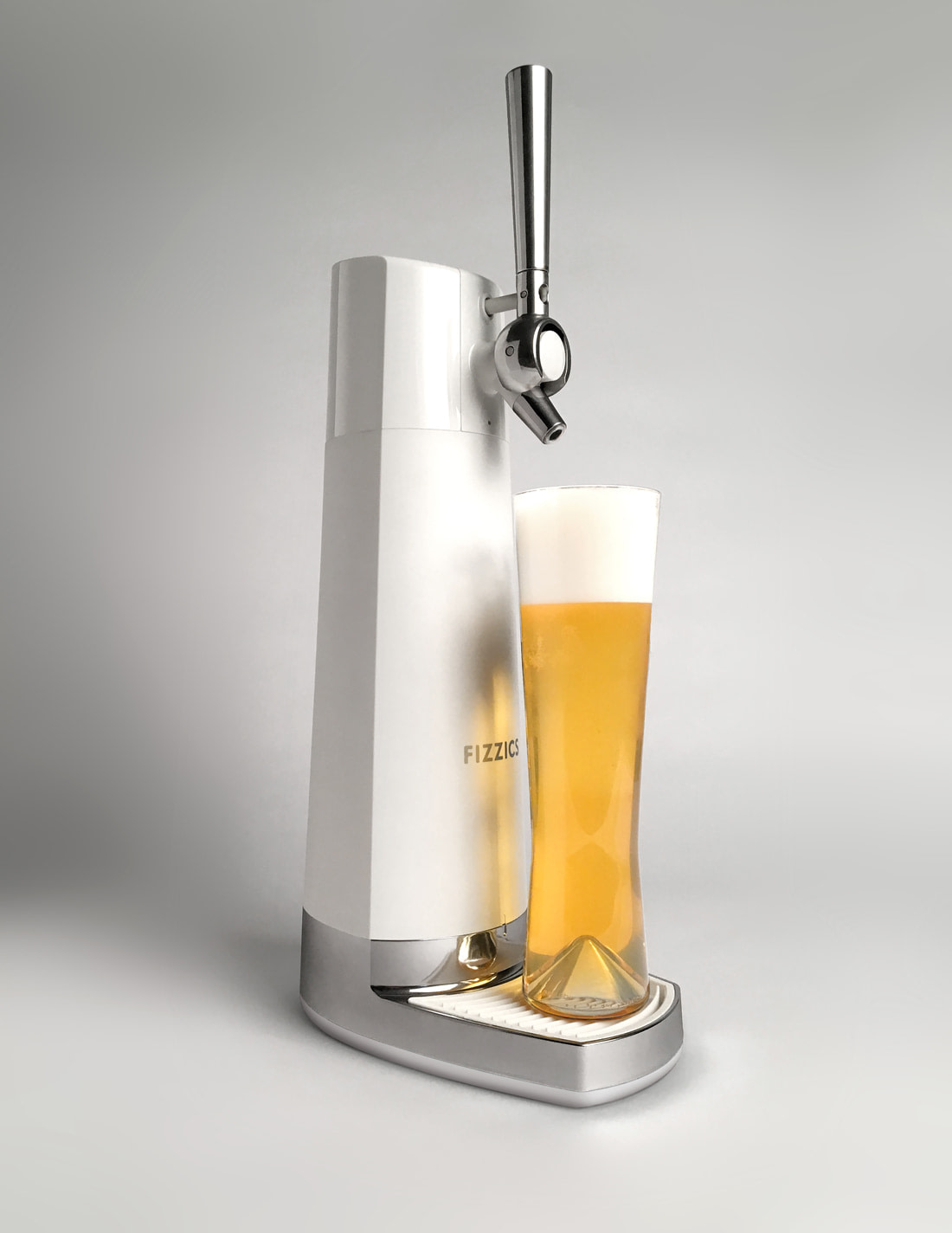 Combining stylish, compact design with Fizzics's patented Micro-Foam Technology, DraftPour makes any beer taste like it's on draft. The portable, home beer dispenser uses sound waves to enhance the aroma and texture of your favorite brew and give it that coveted fresh-from-the-tap taste anytime, anywhere. The new, updated model accommodates all cans and bottles and is conveniently powered with two AA batteries or a USB wall adapter.
Clever Magnetic Bottle Hanger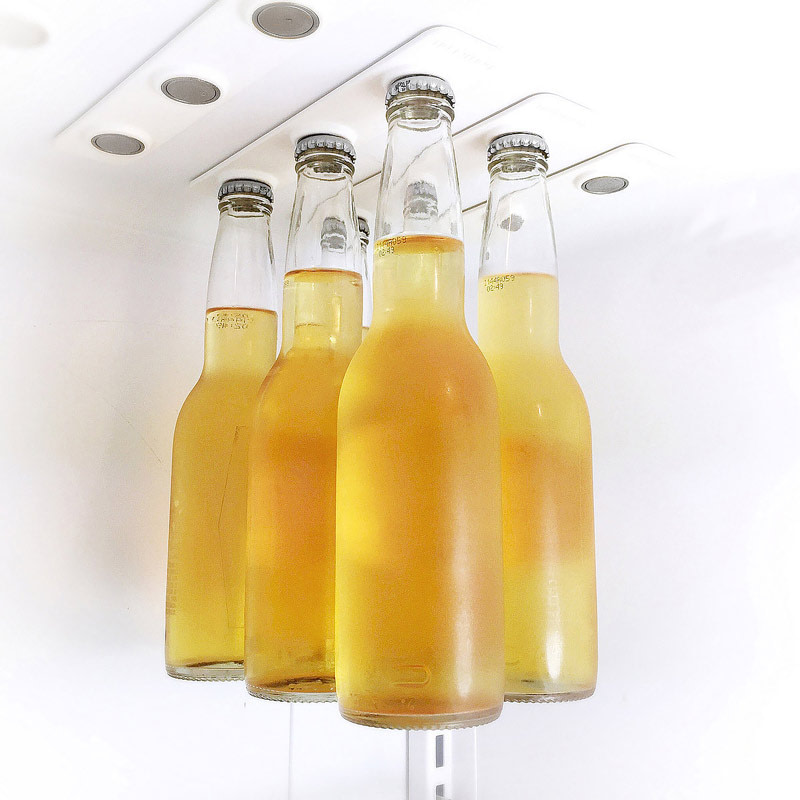 One of the coolest beer accessories out there, this pair of magnetic storage trips allows you to save space in your fridge by hanging your drinks from the ceiling. Billing itself as the world's first magnetic bottle hanger, BottleLoft is fitted with super strong magnets and comes in packs of two, holding up to 6 beers.
Beer Foamer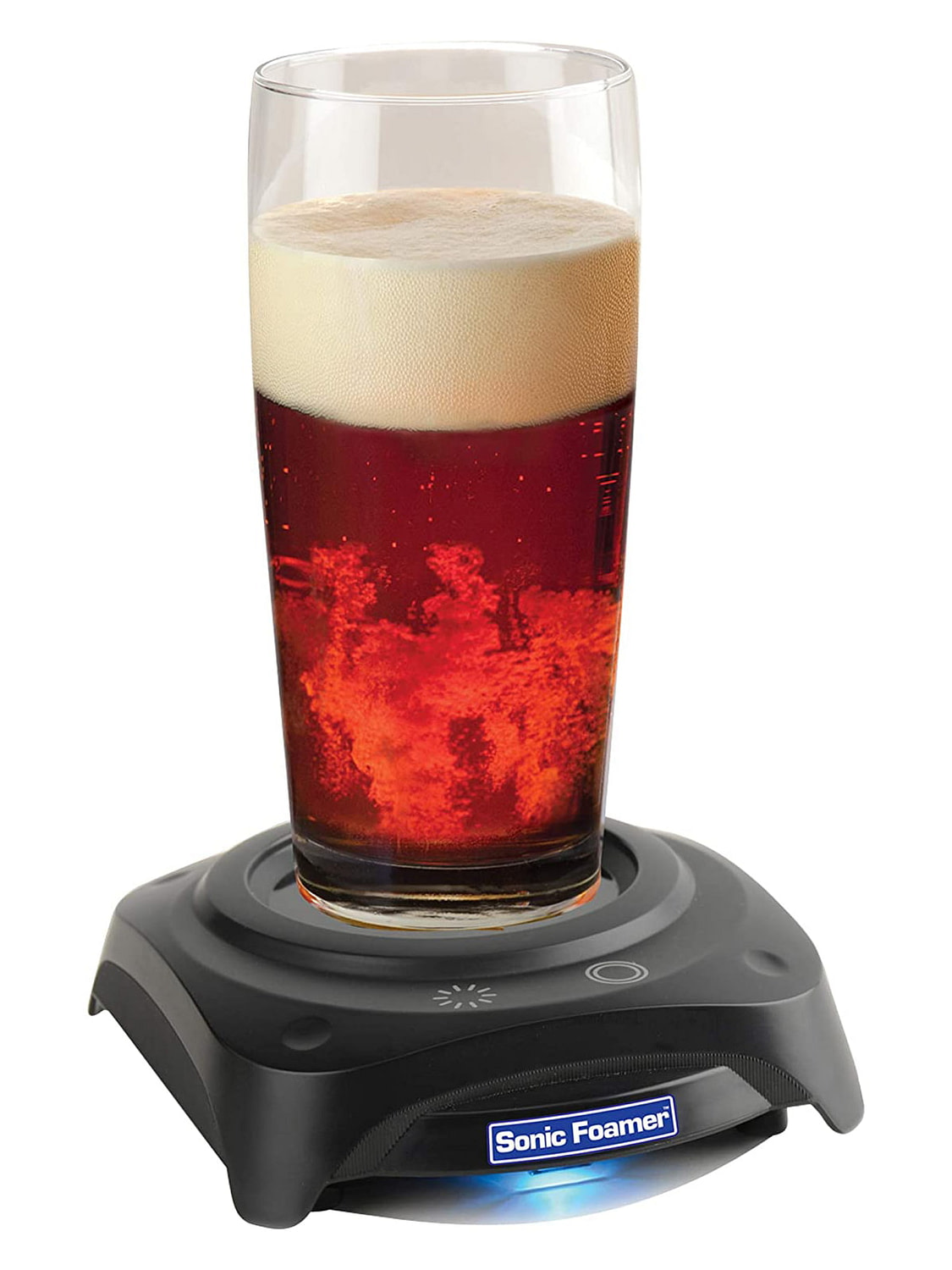 For an authentic pub experience at home, look no further than the Sonic Foamer. This ingenious device uses an invisible, ultrasonic sound wave to create the softest, densest draft-quality foam and boost the aroma of your beverage in a matter of seconds. Just add two teaspoons of water to the activation tray, place your glass on top, and let the bubble-inducing beer gadget work its magic!
The Draft Top
An ingenious addition to your list of gifts for beer drinkers, The Draft Top turns any standard beer can into a cup, allowing you to breathe in the full aroma of your beer. Made in America, the patented bar tool removes the top of any standard beer can, creating a perfectly smooth edge for safe, easy drinking. Naturally, it would also make a brilliant present for camping enthusiasts!
Hip Beer Game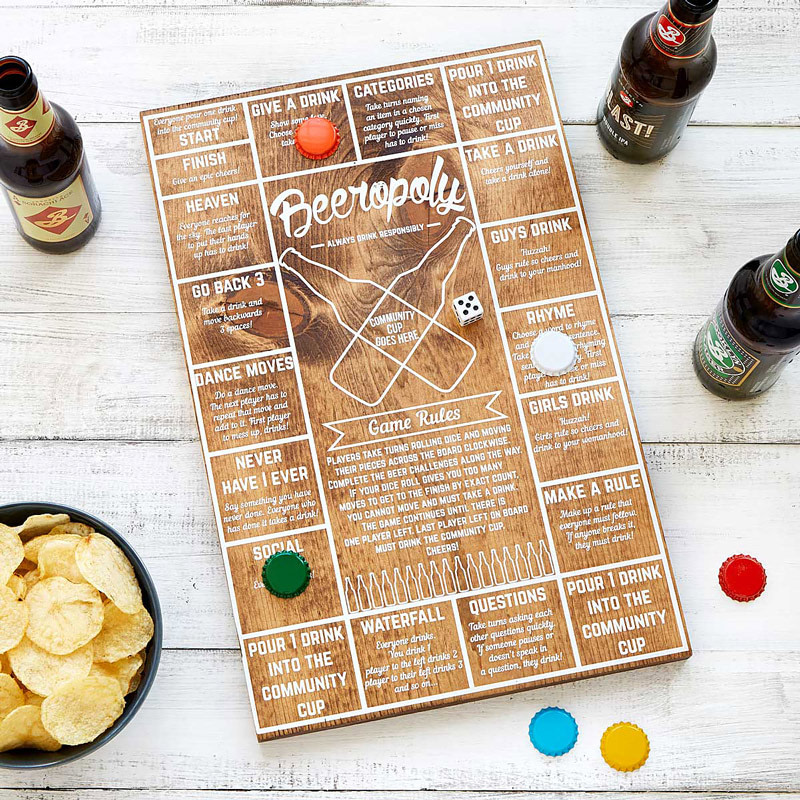 For your next party, try Beeropoly, a beautifully crafted drinking board game in which players roll the dice and move their bottle cap pieces clockwise to complete a series of booze-related challenges along the way. Hint: Prepare to show off your best dance moves!
The Béis Koozie Sling
Another quirky beer accessory, the Béis Koozie Sling keeps your hands free at parties, tailgates, and outdoor festivals by securely holding your beer, and then some, in a chic and practical crossbody. Complete with a faux fur-lined slot, it keeps your hand warm and toasty while your drink stays cold/warm.
The insulated beverage holder fits different can sizes thanks to its interior elastic support and comes accompanied by an adjustable shoulder strap, a detachable pouch for your cards, and a cute scrunchie – all made of smooth faux leather.
The Beer Bible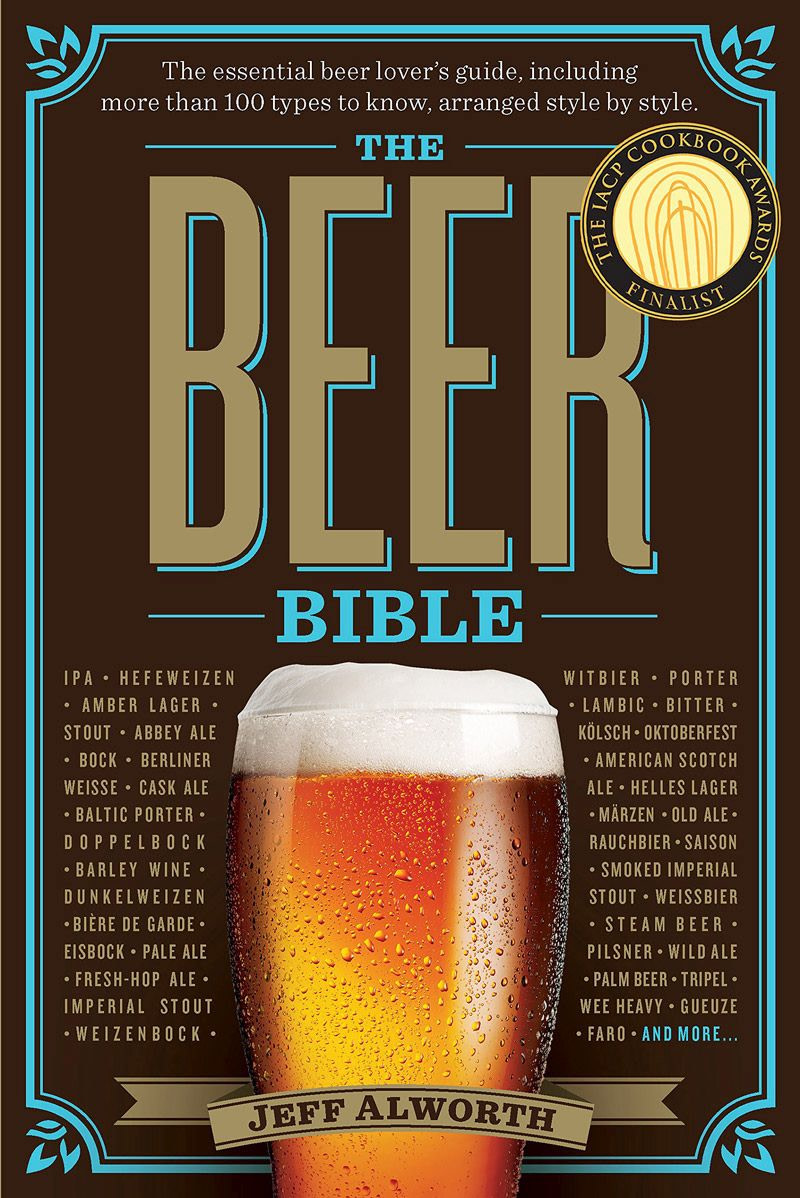 Entertaining and educational, The Beer Bible will impress any beer lover on your list. This is an easy-to-digest encyclopedia of everything beer, full of useful knowledge, hip infographics, and fascinating insights into the culture and history of the world's most popular alcoholic beverage.
Beer Bottle Mustaches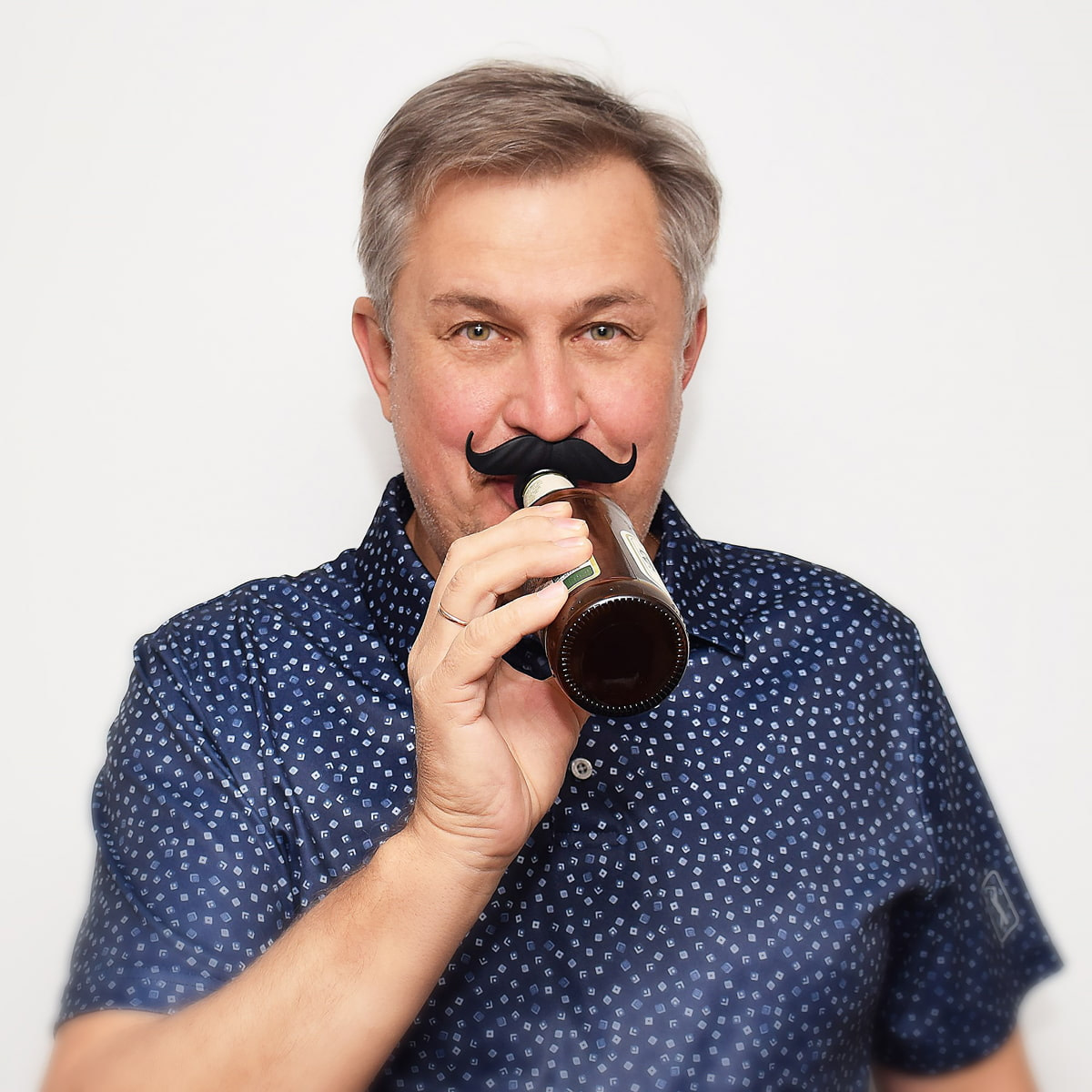 If there's something cooler than a bottle of ice-cold beer, that's a bottle of ice-cold beer with a mustache on it. These fun drinking accessories will make your bottle stand up from the crowd, while also adding a witty Dali twist to your hipster look.
Available in multiple colors, the Beer Bottle Mustaches are sure to bring a bit of quirk and originality to any occasion, from office parties to friends' nights out. Love them or hate them, beards and mustaches are certainly back in fashion!
Patriotic Beer Belt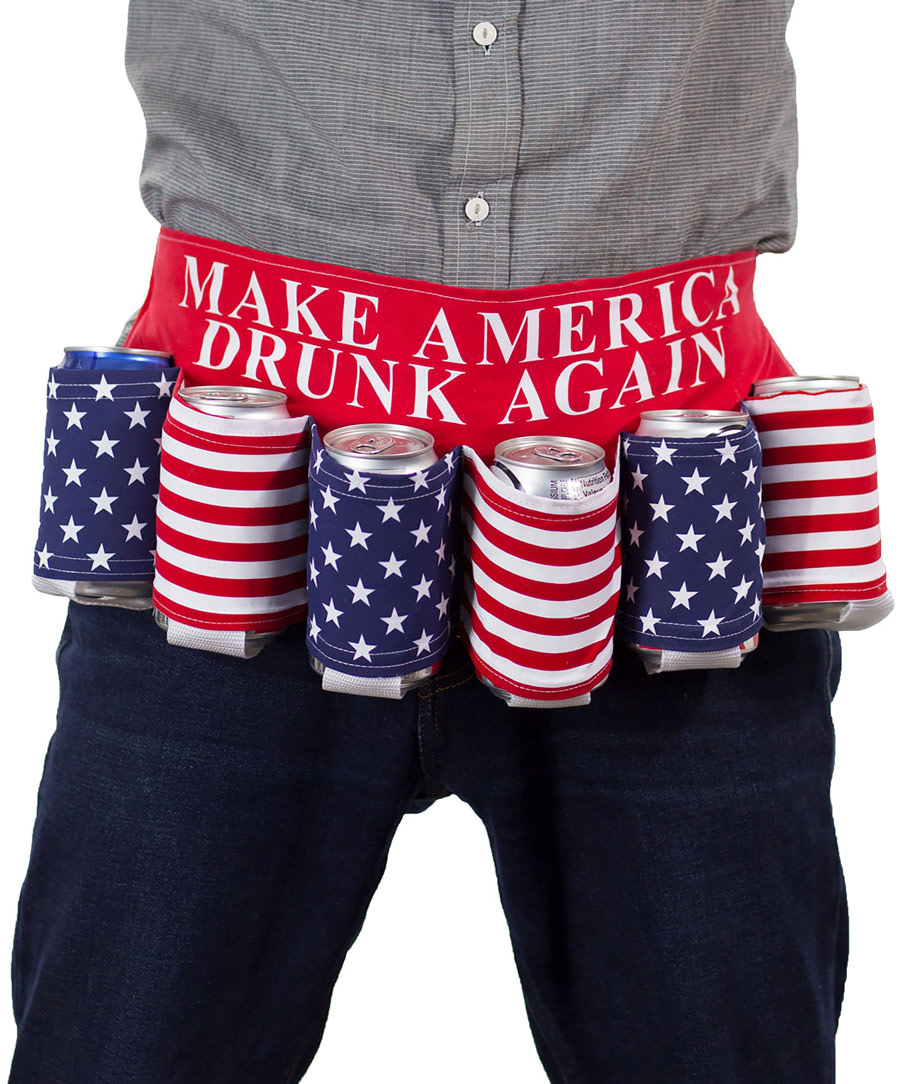 A fun and colorful beer accessory, the aptly named Make America Drunk Again survival belt makes sure you're never too far from your brews.
Appointed with an adjustable strap and 6 handy pouches designed to fit all standard-size beer cans and bottles, this is the ultimate festival gadget, as well as a great way to cheer up your next camping/fishing trip.
Personal Beer Brewing Machine
Have you always dreamed of brewing your own beer? With Pico Pro, an automated craft brewery from PicoBrew, it's easier than you might think.
Similar to a capsule-style coffee maker, the countertop appliance uses PicoPacks (pre-made ingredients licensed from over 160 leading craft breweries around the world) and can brew 5 liters of high-quality beer in about 2 hours. No doubt about it, when it comes to cool beer gifts, it's hard to top a home microbrewery!
Mini Beer Pong
A shrunk-down version of the beloved party game, the Hammer + Axe Mini Beer Pong ensures hours of fun anytime, anywhere. Built with quality in mind, this stylish set includes a foldable wooden tabletop, 15 mini cups, and a catapult ball for precise aim.
Beer Themed Flip Flops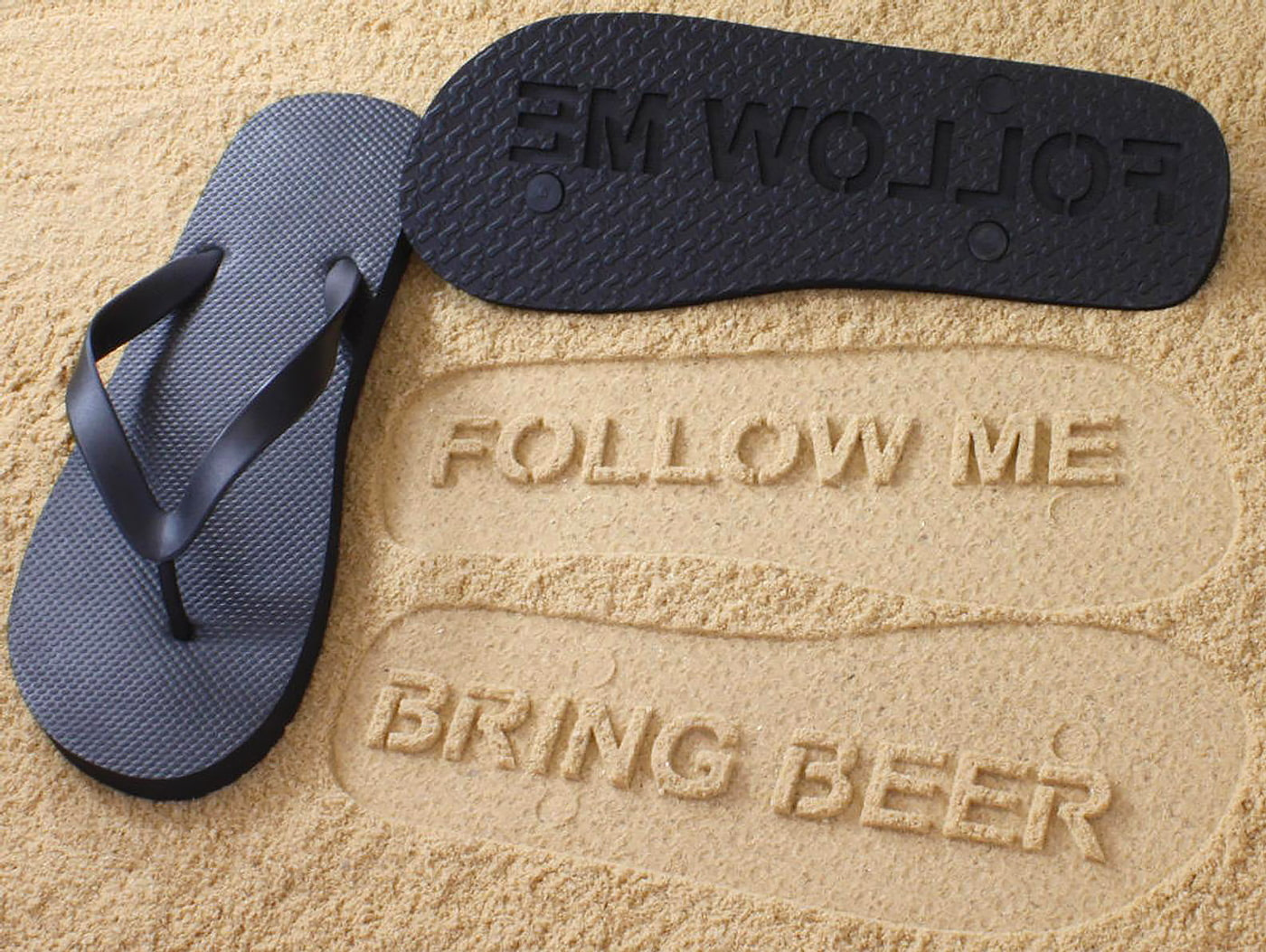 Whether you're looking to send a message to your fellow beachgoers or just want to put a smile on your friends' faces, the "Follow Me Bring Beer" flip flops from FlipSidez could do the trick.
Featuring soft microfiber straps and 4 layers of comfortable high-quality EVA foam, these custom imprint sandals are the perfect beach accessory for lager enthusiasts.
Fancy Magnetic Bottle Opener
Simple, elegant, and fun, the Decapitator bottle opener by Corkcicle will soon become, if not already, a must-have gadget for any self-respecting beer lover. Made of durable stainless steel, the sleek magnetic device removes any bottle cap with a single push. In fact, this is so awesome, you'll never want to open a bottle another way again.
Asobu Beer Chiller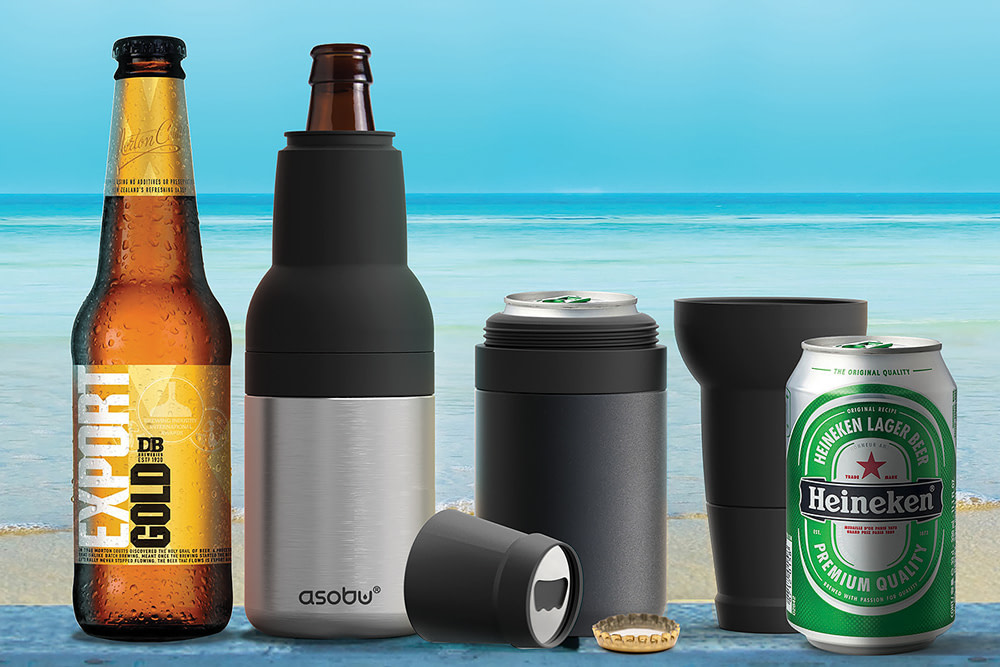 Stylish, clever, and portable, Frosty Beer can easily be one of the best (under $20) beer gifts for men and women out there. Constructed of 100% BPA-free materials, this stainless steel bottle-shaped gadget will keep your favorite beer frosty cold for up to 6 hours. It also converts into the perfect size cooler for a standard beer can by removing the top part. On top of that, the lid comes with a built-in beer opener.
As beer accessories go, this one is especially handy on camping trips, boat outings, parties, picnics, and generally wherever you're craving a cold one but don't have a fridge available.
The Ultimate Beer Holder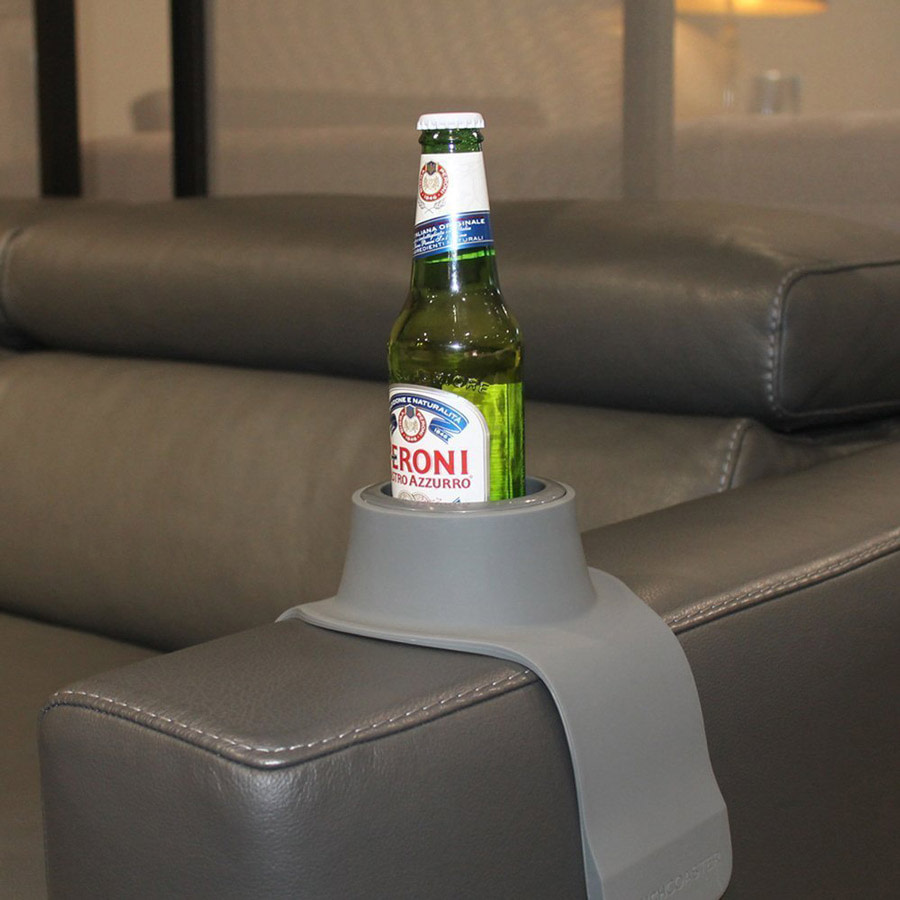 With its ergonomic, intuitive design, CouchCoaster is indeed the ultimate beer holder for TV fanatics who like to sip on a cold beer while watching their favorite show or sporting event.
Made of flexible BPA-free silicone, this nifty gizmo wraps over the arm of your sofa, keeping any beverage secure and within reach thanks to its adjustable cup holder. Perfect for both cold and hot drinks, it fits most armrests with a minimum width of 14 cm, as well as a variety of containers, including mugs, cans, glasses, and bottles.
Budweiser Beer Soap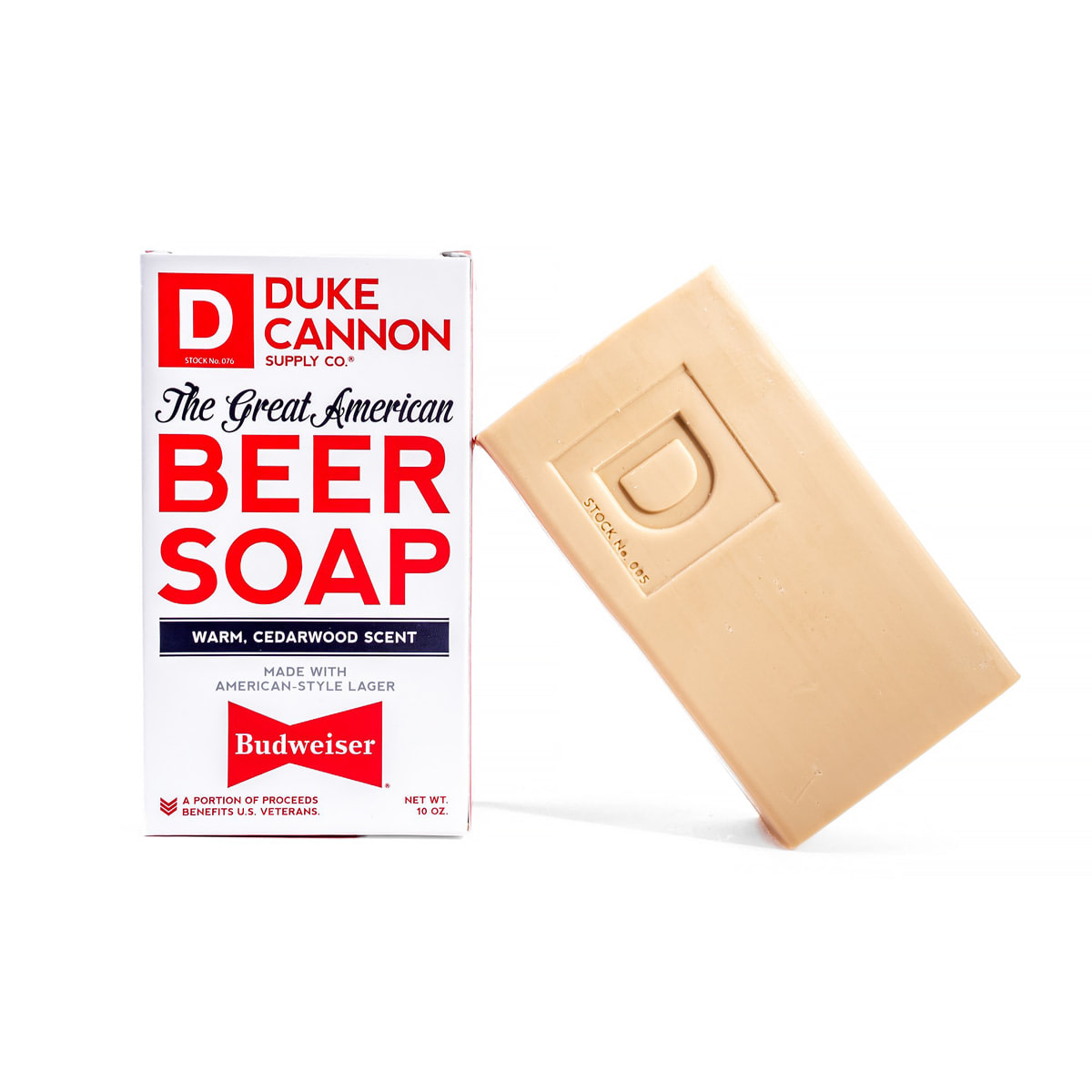 Here's a cool gift for those who love their beer not only to quench their thirst, but also infused in their grooming essentials. Duke Cannon's Great American Beer Soap is made with Budweiser and has a masculine cedarwood scent sure to please any urban lumberjack out there.
Inspired by the soaps used by soldiers in the Korean War and manufactured in the same family-owned American factory, a brick is 2 to 3 times larger than standard bars. And best of all, Duke Cannon donates a portion of its proceeds to U.S. veterans, which makes it a gift that keeps on giving.
Decorative Beer Bottle Lights
Add a boozy touch to your man cave with these ingenious Corona beer bottle lights. Each officially licensed decorative strand comes with 10 mini-plastic bottles of the famous Mexican pale lager, which makes it ideal for bar areas, beach parties, and outdoor summer BBQs.
Festive Beer Sweater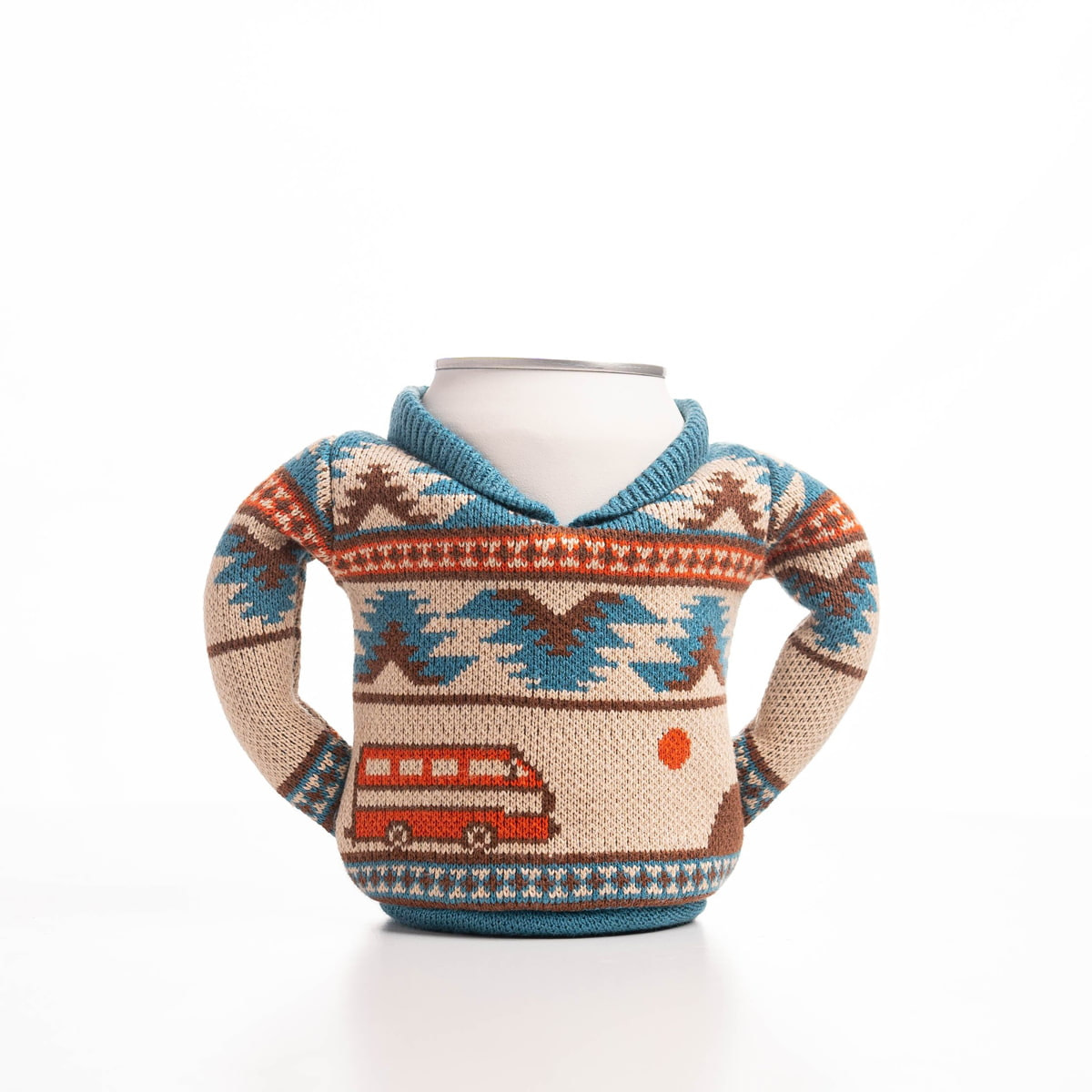 This year, be the one to give that fun, unique gift that brings smiles and joy to the Christmas party! Available in colorful, festive patterns, the cozy Beverage Sweater is sure to be a holiday hit. A miniature take on classic Christmas sweaters, this knitted beer jumper keeps your canned beer crisp and cool, while your hands stay warm and dry.
Best Smartphone Breathalyzer
Police-grade technology, Bluetooth connectivity, and a feature-packed companion app make this alcohol-testing device the best and most precise smartphone breathalyzer on the market!
As well as offering the highest level of accuracy, the BACtrack Mobile Breathalyzer wirelessly connects to your iPhone or Android device, allowing you to track/share your results and letting you know when your BAC will return to 0.00%.
Shower Beer Holder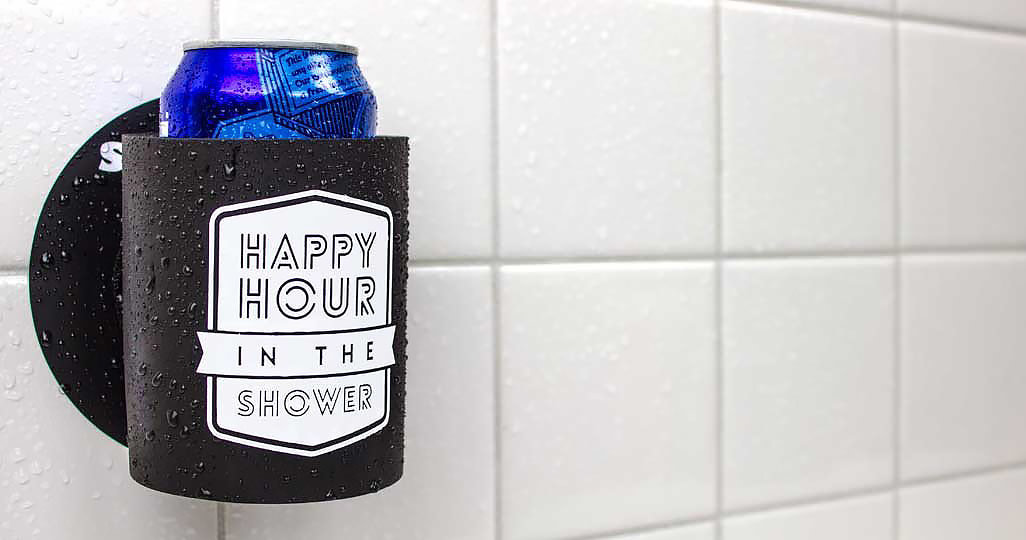 If you love your beer as much as Joey Tribbiani loves his sandwich, you'll want to keep it close at hand at all times, even in the shower. Well, with Shakoolie, a clever device that attaches to your shower wall and keeps your brew ice-cold while you clean yourself, you can do just that.
The product is made of velcro and comes in a handful of cool designs like "It's My Shower, I'll Booze If I Want To" or "Make Showers Great Again", which also make it a fun, original gift for your booze-loving friends.