With live artistic performances, mood changing visual projections, and a 5-course dinner served in bed, Supperclub is the place to be for an out of the ordinary night out in Amsterdam.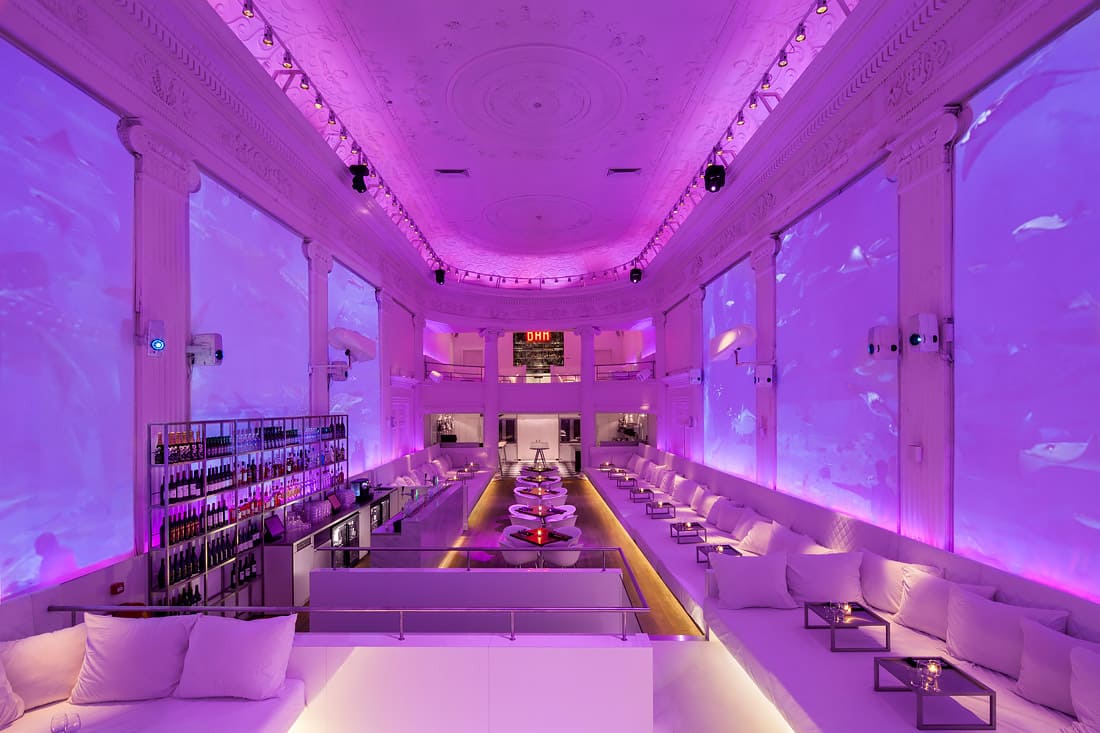 An Amsterdam nightlife institution, the club entered a new era after relocating in the city's historical Odeon building. And with the new address came a whole new look and concept, courtesy of local design firm, Concrete.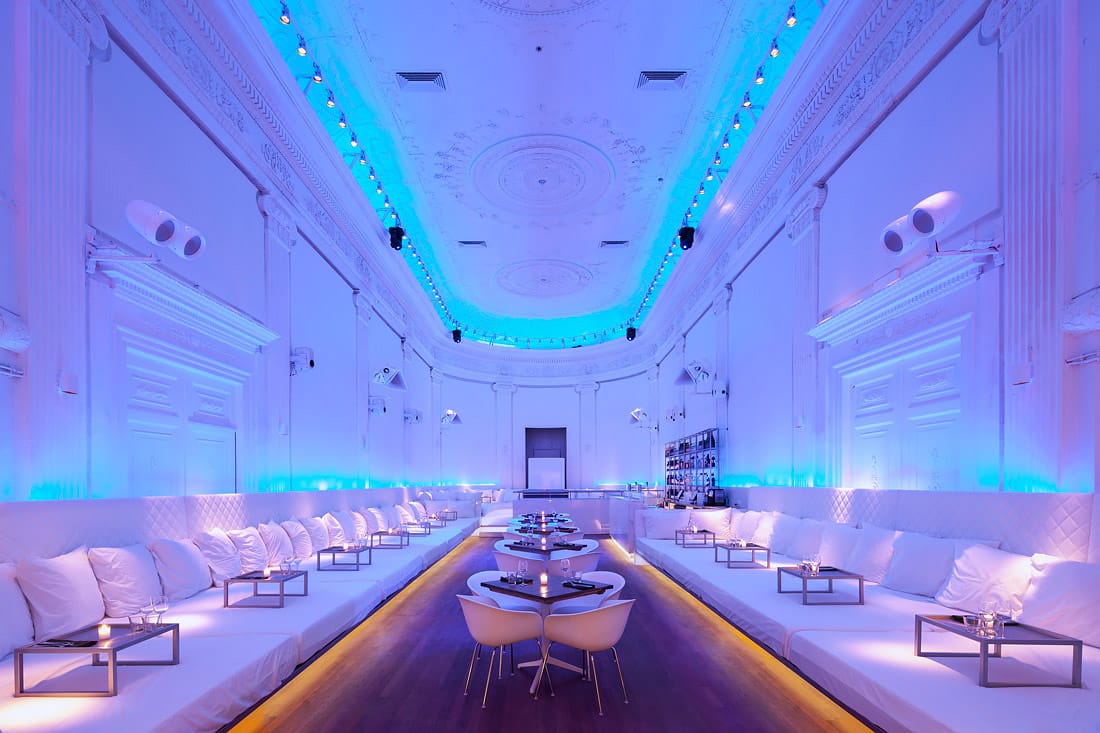 The space is divided into three different areas, each with its own function and atmosphere – the kitchen, Salle Neige, and L'Entresol. Imposing white columns and high, ornate ceilings offer a hint of its former incarnation as a concert hall, but the design and feel are entirely contemporary.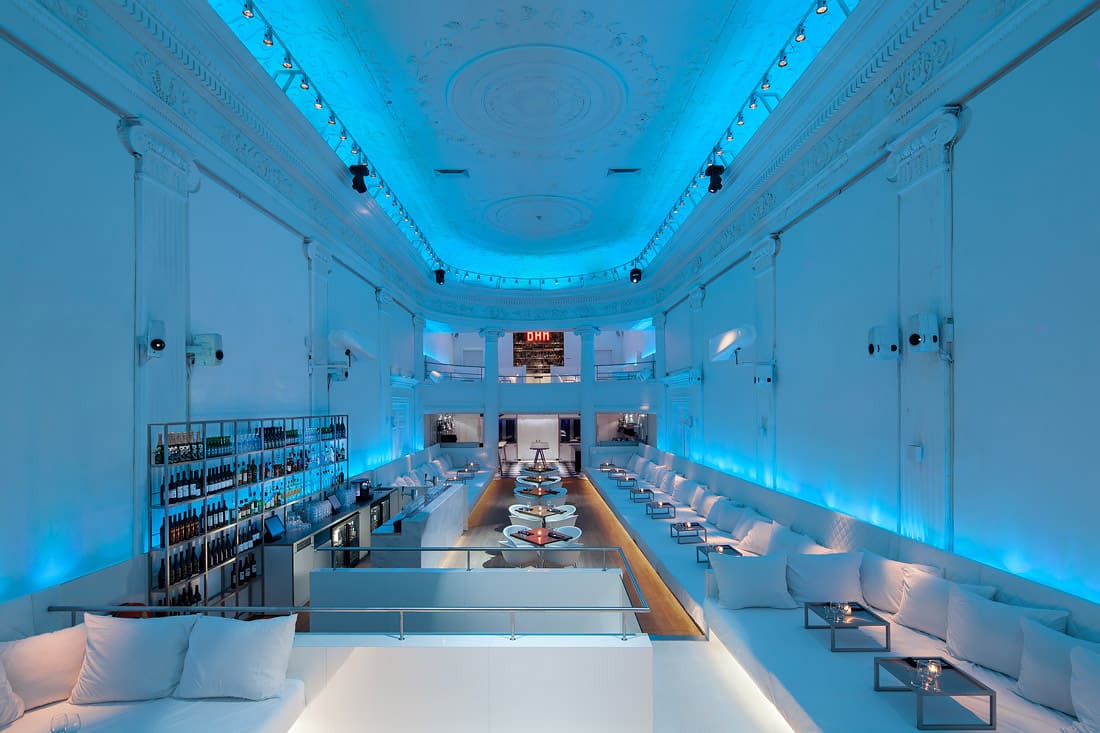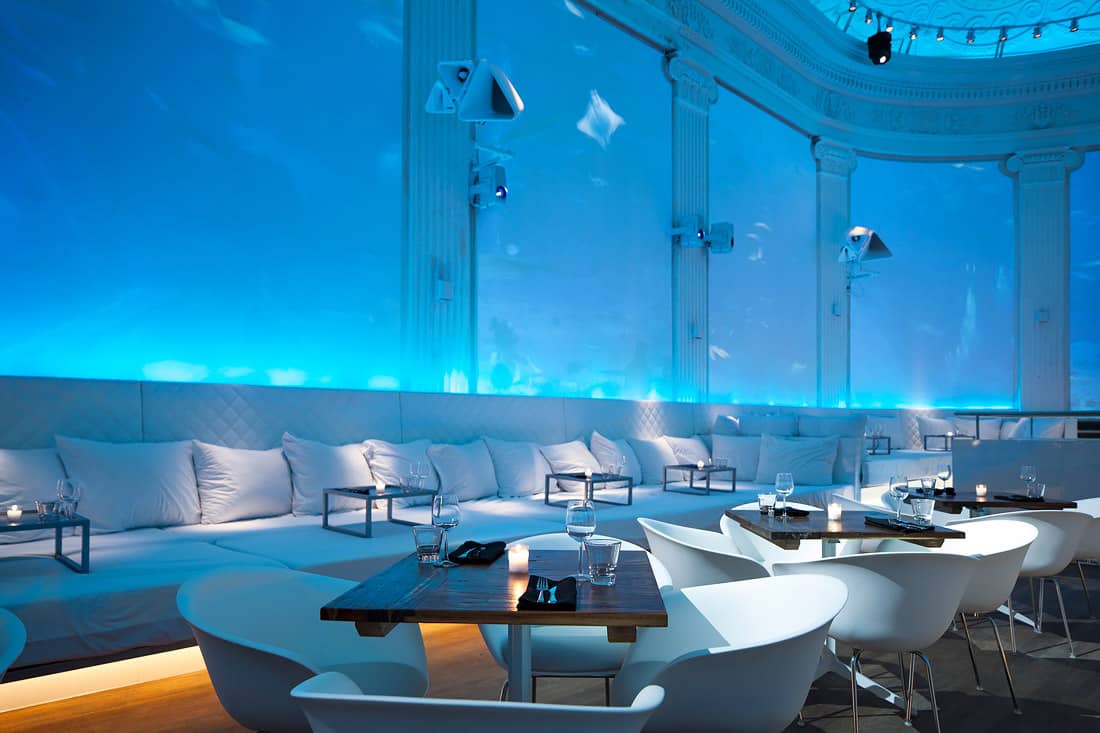 A dazzling-white oval-shaped zone adorned with decorative sculptural elements and a white Carrara marble bar, Salle Neige serves as the main club/restaurant area. This is where guests can dine on plush oversized beds while enjoying all kinds of creative live performances. Over the course of dinner, the hall is bathed in colorful lights and striking visual projections, creating a provocative, dreamlike ambiance.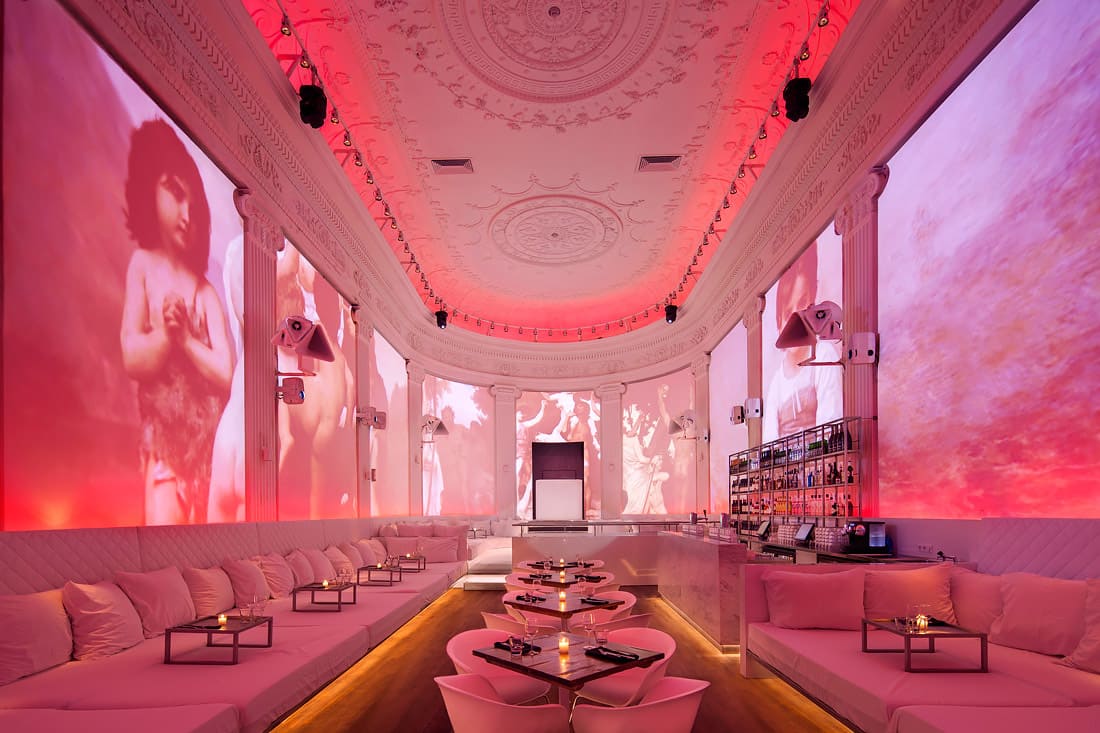 As the night unfolds, the restaurant morphs into a sexy nightclub, with DJs spinning well into the wee hours and the beds converting into stylish black sofas in order to make more room for dancing.
Guests enter the stunning Salle Neige through a sleek, professionally equipped kitchen where chefs can be seen working their magic. Above the kitchen lies L'Entresol, an exclusive balcony decorated with photos from the club's archive and other mementos of its storied past. Also here, guests will find a characterful heritage bar, a number of terraced beds overlooking the fashionable Salle Neige, and Le Fumoir.
Supperclub serves internationally inspired cuisine along with a generous selection of wines, cocktails, and spirits, and their calendar is jam-packed with exciting music, art, and culinary events.
Photos: Wouter van der Sar for Concrete