We love Paris because it has lots of charming stories entwined around it, because it's romantic, because it's home of Disneyland, Tour Eiffel, Champs Elysees, Le Louvre, Notre Dame de Paris, Versailles, because it has been always beautifully pictured in the movies we've seen or the books we've read, but most of us love Paris because we already have an infix picture, an image about how it supposes to be.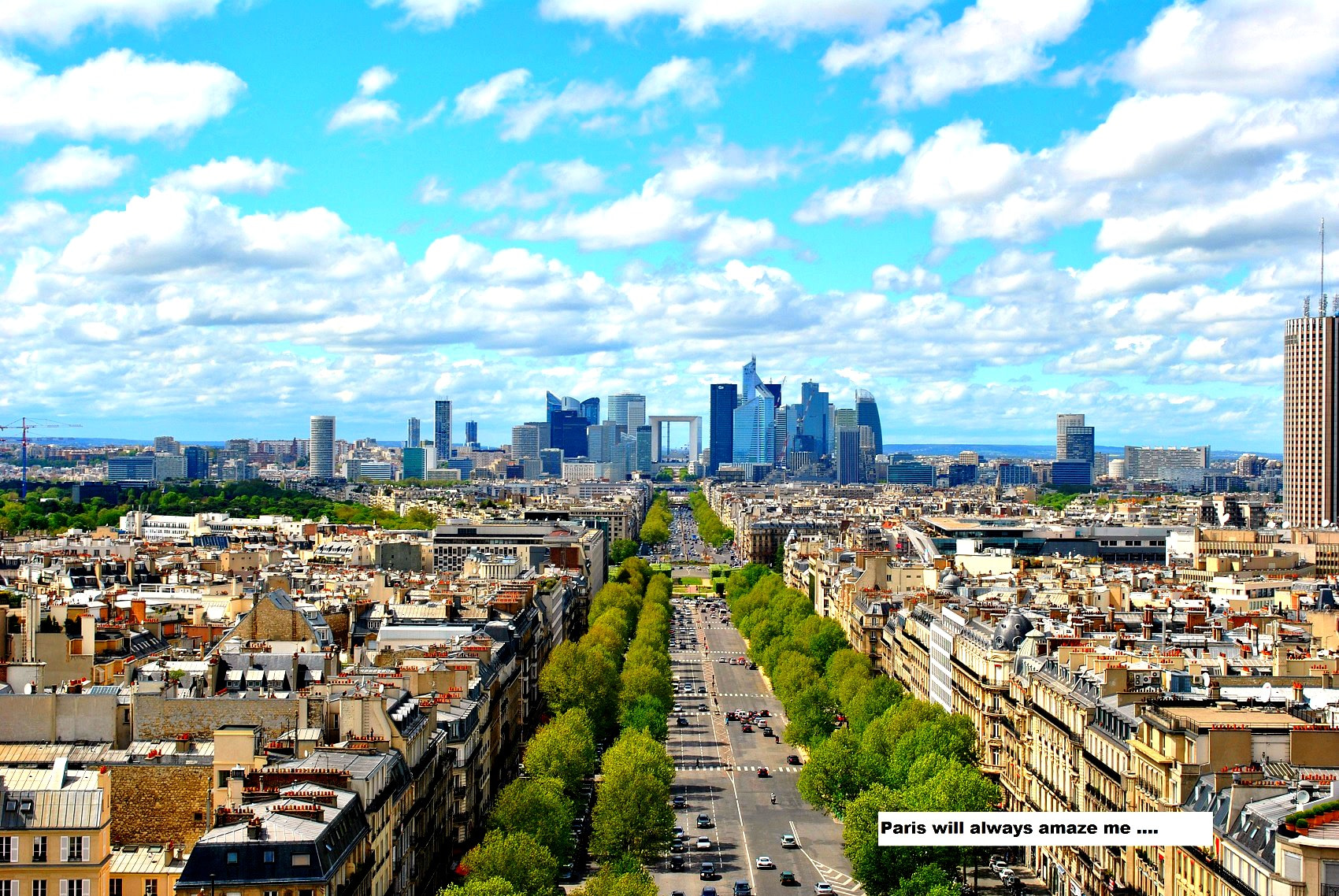 The Usual Paris Syndrome
My first trip to Paris was a very short one, as I was on my way home from an amazing 3-week Eurotrip. Fatigued and without too much money to spend, I went to see "The City of Lights". I'm not really sure what I was expecting to find there, but it certainly wasn't. Paris was not the romantic city I though it was. Overcrowded and very expensive, the city of love and lights or whatever they may call it, was nothing but a usual metropolis bursting with tourists of all nations, crossed by a dirty Seine and with no vanilla scent shrouding its streets. I felt a kind of joy and fulfillment for the simple reason of being there, but oh, my dear city was so disappointing me.
After spending 50 euros on a couple of miniature towers, probably made on a boat or something, chatting with a Romanian gypsy along the Seine and soaking up a coffee in a stylish break-the-bank café downtown, I ended up my Parisian experience with a very clear idea in my head and quick glance over my shoulder: You're definitely not the city of my dreams!
That was my first Paris experience snobbishly expensive, not tremendously pleasant and definitely way too short!
Now, getting back to my point here, I am far from trying to criticize Paris, on the contrary, I still give it a lot of credit. Paris never goes unnoticed, I've never met anyone before saying: "Whatever, Paris is just a city like any other!" and you know why? Because it's not! Paris may arise both disappointment and appreciation, but it never lets you cold. So, people, when you go to Paris, forget about the movies, throw away your books' pompous paragraphs, leave behind your fleeting pictures and everything your friends may have told you and…enjoy it, explore it, roam the streets, smell it and don't underestimate it because, beneath its crowds, Paris is still a hell of a city!
Disneyland
Situated in the fairy town of Marne-la-Vallee, just outer Paris, Disneyland Park is, like everyone knows, a must-do for families with kids. But believe me, that doesn't stop it from being a top entertainment spot for a romantic couple or a boisterous group of friends, as well.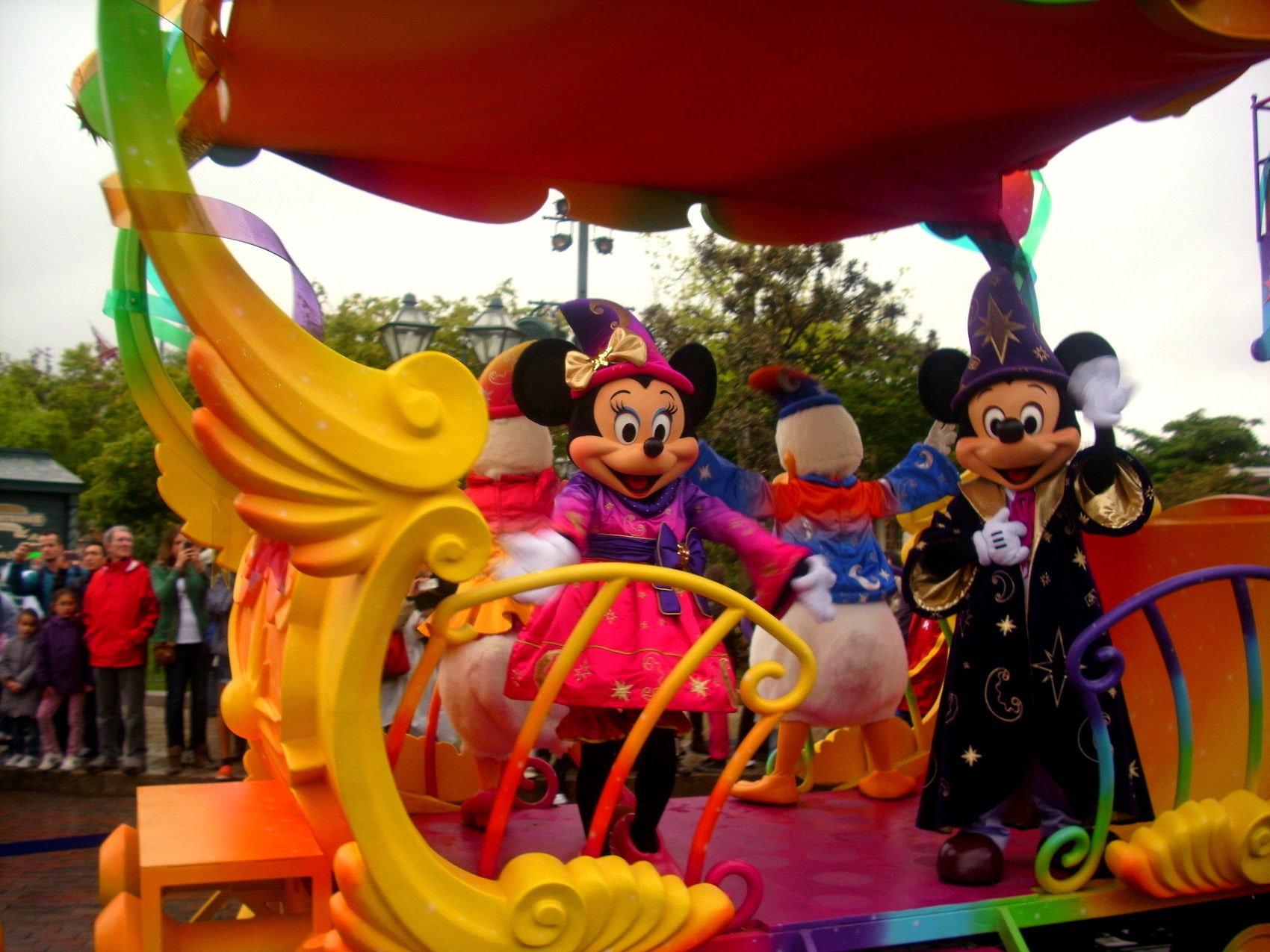 For example, activities such as: a balloon voyage, a drink or two in the Wild West, a boat ride over the Marina del Rey, shopping and many others, will provide you some excellent memories and probably a hole in your pocket, but considering that traveling back through time to relive your childhood it's a concept that neither Einstein, nor Stephen Hawking were able to develop till now, I think it will worth all the money.
Tour Eiffel
Le Tour Eiffel is definitely a requisite for first-time travelers to Paris, a nice way of seeing Paris from above, a perfect picture for the family album or a fantastic spot for dinner, but if you already seen it before, it will be just another waste of time and energy.
Few Paris Tips
Whether you'll explore the "City of Love" on a small budget, or you'll do it in a big way, make sure you'll visit more than just the usual "specialty of the house" and spice up your menu a little bit .
Don't ever eat at Disneyland!
Book your accommodation as close as possible to the center or the main attractions. The costs will be higher, but you'll save a lot on transport, and besides, you'll have all the chances to love Paris more than when you'll book a hotel in the suburbs. Paris boasts "The Good, The Bad and The Ugly" as much as any other metropolis out there.
Meander around the Latin Quarter for a glance of antique and romance.
Experience the Moulin Rouge, but make sure you've made a reservation at least 3 days before.
Take the plunge and cross the threshold of a top Parisian café.
"Culturalize" yourself a bit, and do it on a budget! Paris is jam-packed with free museums such as: the Musee Carnavalet for Paris' striking history, the Musee de la Vie Romantique, Paris Fine Arts Museum, the Maison de Balzac or Maison Victor Hugo. Moreover, you can visit both the famous Musee d'Orsay and the Louvre for free if you happen to be in town in the first Sunday of the month.
Don't miss the parks, Paris has one for each taste.
Take a stroll around the Bastille or Oberkampf for a wonderful night.
Don't leave Paris without tasting the macaroons (at Laduree, if possible) and the fresh-baked croissants.
Book a tour! It will be fun and besides, Paris comes with an excellent variety, from shopping to sightseeing, photography, museums, parks and many others. It might sound touristy, but I would highly recommend a tour for tourists in Paris.
Stop by the Flea Market (Clignancourt), the biggest antique market in the world.
Take a diner-cruise on the Seine if the budget allows you.
Use the subway.
Enjoy Paris!