With the colder weather approaching, and the much awaited snowflakes ready to emerge, I'm sure all ski enthusiasts out there are thinking of charming alpine environments topped with miles of snow-covered ski slopes and climbing chairlifts vanishing into the crisp air. Well, you certainly have countless opportunities to benefit of all these winter charms this year.
For instance, you can try the most exclusive ski resorts of France or Switzerland, but this could mess up your budget a little bit, so instead of breaking the bank or heading to the same old destination where you used to ski every year – which is cozy and nice, but it could also be boring sometimes – you can opt for something different this winter. Here are 5 unusual ski destinations you may want to try this season:
Corsica
Skiing on a Mediterranean island is not actually something you can do every day, but Corsica, with its mountainous territory and temperate climate, is able to provide you with such an experience from December to April.
Exquisitely located in the Mediterranean Sea, west of Italy, southwest of France and north of Sardinia, L'ile de beaute (Island of Beauty), how everyone calls it, features a great mountain chain which comprises two-thirds of the island. Therefore, in addition to the wonderful sun-kissed beaches, Corsica offers not less than four ski resorts – Col de Vergio, Ghisoni, Haut-Asco and Val d'Ese, all gorgeously equipped for the delight of winter sports' fans. Most of them are located within the Haute-Corse department, in the north of the island.
Dubai
One of the fastest growing cities in the world, Dubai has gained its fame for everything, from opulence and extravagance to shopping and forward thinking, but in no case for skiing. However, this was until seven years ago, when Ski Dubai – a 22,500 sq m indoor ski resort, was established in the Mall of the Emirates, in the Al Barsha district.
The resort features a 60m-high mountain with all necessary facilities, including quad lift and tow lift, 4 different slopes plus a 40 m-long black run, a gorgeous Snow Park adorned with fun sled runs, climbing towers, snowballs, ice caves, as well as lots of frisky penguins ready to play with the visitors and to animate the alpine atmosphere.
Cyprus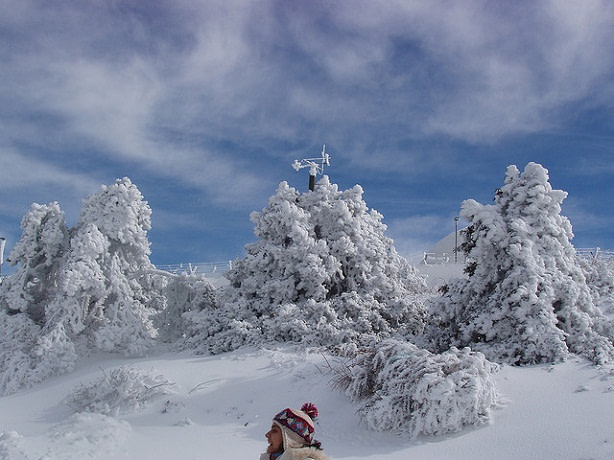 Just like Corsica, the sunny island of Cyprus is full of surprises, offering tourists the unparalleled opportunity to sunbathe in the morning and skiing in the afternoon.
With snow falling from mid-December till the end of March, Cyprus' Troodos Mountains provide great skiing opportunities for each level of difficulty. Undoubtedly, all winter sports are concentrated within the Troodos ski resort, around the scenic Mt. Olympus. Skiing areas in the region include Hera and Aphrodite – both suitable for beginners; Hermes for intermediate; and Zeus for advanced skiers.
Hawaii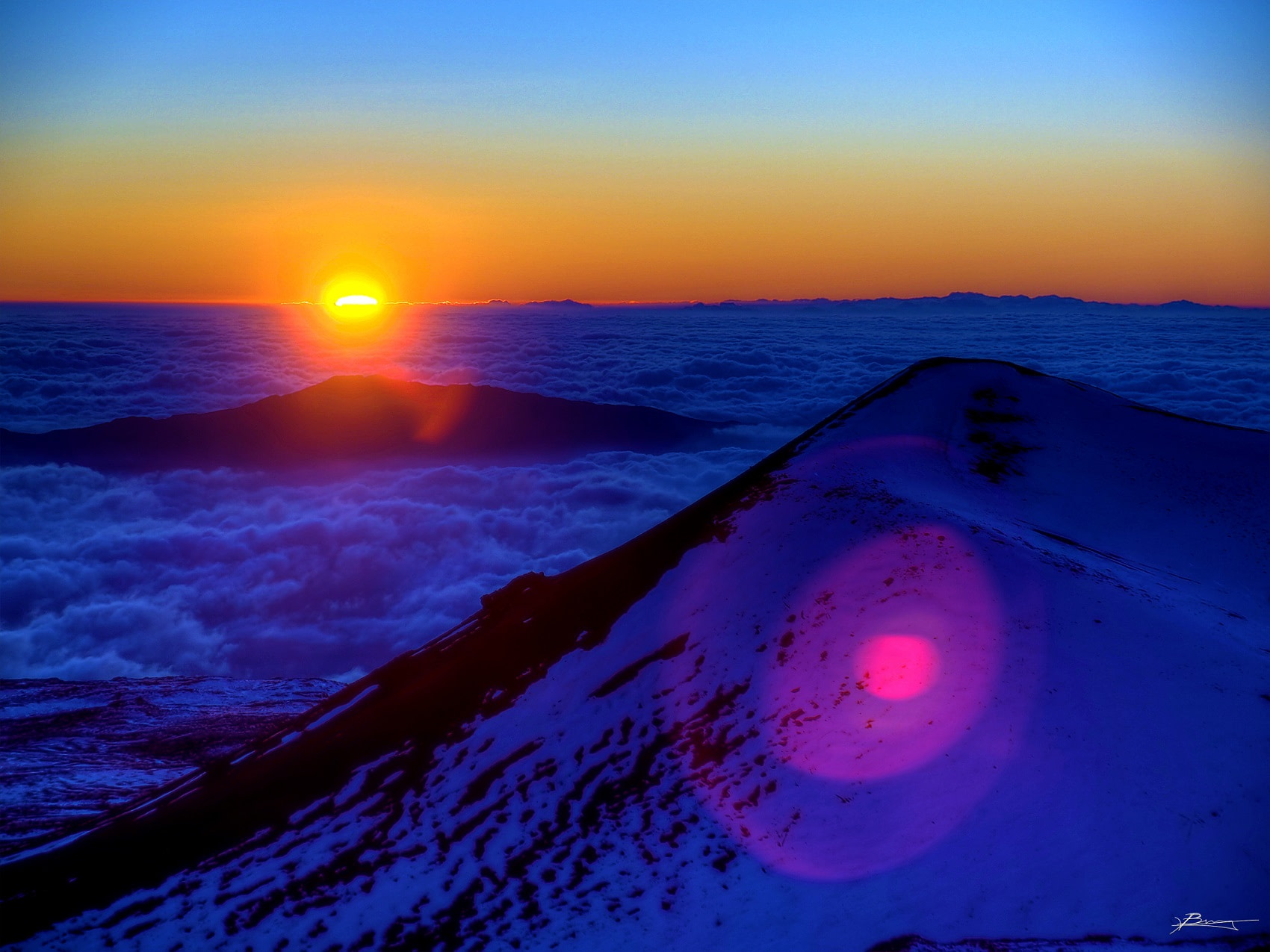 The tallest and most sacred peak on the island of Hawaii, Mauna Kea is a 4,205 m high volcano and the home of one of the best astronomical observation sites in the world.
Besides the breathtaking natural beauty and the fantastic stargazing and adventure facilities, Mauna Kea offers some interesting skiing opportunities as well. Although there are no specific developments in the area, locals have always head to the Poi Bowl (the valleys surrounding the observatories) in order to practice their favorite winter sports. All in all, Mauna Kea may not be your ideal ski destination, but it offers you the exclusive opportunity of skiing a volcano while soaking up the spectacular scenery, during the months of January and February.
Morocco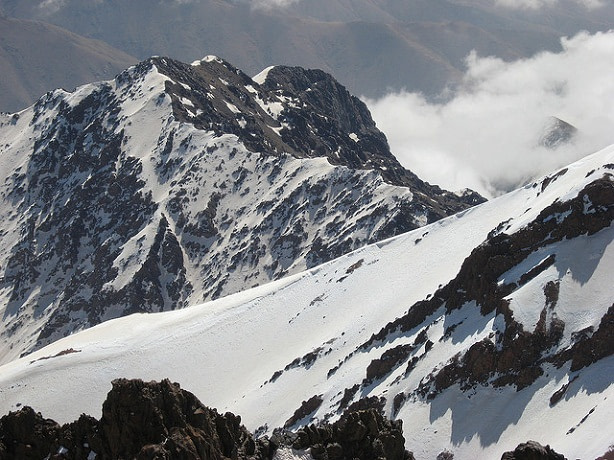 Trying to picture Morocco, most people fancy a wonderful land of camels strolling through the desert, colorful riads, bustling souks and summer heat. Well, with the gorgeous Atlas Mountain range crossing the country, Morocco is a much more complex destination than you may think.
Topped with charming Berber villages, picturesque valleys and exciting mountain treks, Morocco's Atlas Mountains deliver some pretty good skiing opportunities. Most famous resorts are Mischliffen – a mountain town in the Middle Atlas near Fès, and Oukaimeden – a premier winter resort in the High Atlas, only 45 miles south of Marrakech. For the experienced skier however, Morocco offers also a number of expert ski slopes such as the adventurous terrain of Tazaghart.
Do you know other unusual ski destinations?